Thrasher Radio: Ep. 34 White Line Fever
11/05/2014
Originally Recorded: November 4th, 2014
As it is written, it shall be done. I yap about ten killer Motörhead tracks from our Skate and Destroy book. "You know the rules, you all know the game. Try and do what's right."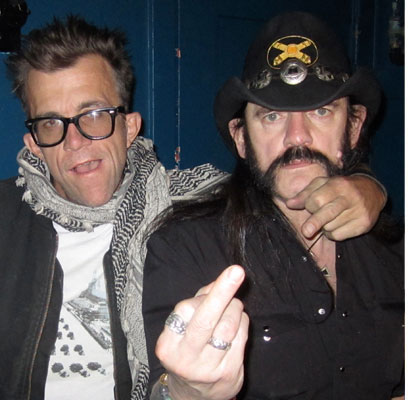 Thrasher Radio Ep.34 Motörhead Track List:
"Hoochie Coochie Man (Live)"
"Love Me Like A Reptile"
"Dead Men Tell No Tales"
"Fast And Loose"
"Overkill"
"On Parole"
"Beer Drinkers And Hell Raisers"
"Rock 'N' Roll"
"Built For Speed"
"Iron Horse/Born To Lose"

Subscribe to the Thrasher Radio Podcast by copying this link into your favorite podcasting app, or click here for more options!

Have a question or comment for Jake? Who do you want to see on the show? Let us know by leaving a comment below.
3/23/2023

Gerwer and Schmitty get Carroll to set the record straight on Kelch kicking T-Dogs out of EMB, spider bites on the road, club tracks and Phelper stories. Nerd out with one of the greats.