Thrasher Radio Ep. 58: Bam Margera
12/21/2017
From getting knocked out by Coco on his first encounter with the Hell Ride Crew to MTV stardom, Bam Margera and Phelper discuss it all as well as what's to come.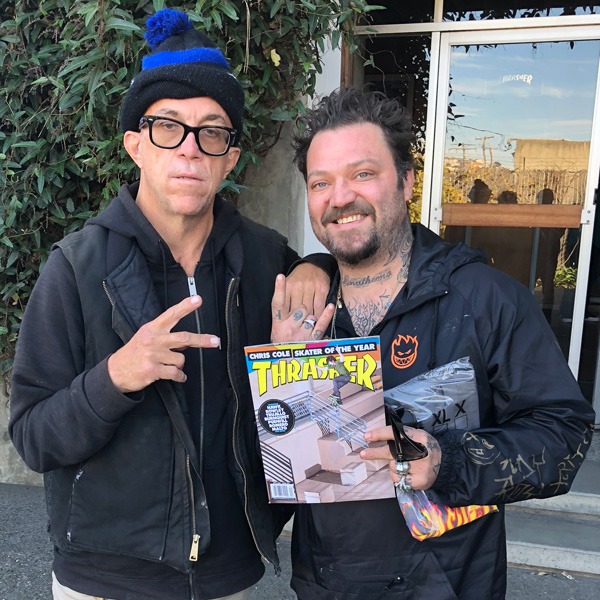 Thrasher Radio Ep. 58 Track List:
Clutch - "Earth Rocker"
CKY - "Replaceable"
YelaWolf - "Way Out"
Turbonegro - "Turbonegro Must Be Destroyed"
Big Boi - "Kill Jill"

Subscribe to the Thrasher Radio Podcast by copying this link into your favorite podcasting app, or click here for more options!
Have a question or comment for Jake? Who do you want to see on the show? Let us know by leaving a comment below.
6/05/2023

Gerwer and Schmitty get Carroll to set the record straight on Kelch kicking T-Dogs out of EMB, spider bites on the road, club tracks and Phelper stories. Nerd out with one of the greats.