Thrasher Radio: Ep. 63 Michael Burnett
12/20/2018
From Texas to Colorado to Cali? It shows courtesy to call him Michael.
ThrasheRADio is a show about talkin' to guests and them playing songs that they are feelin'. Simple; talkin' is doin' it.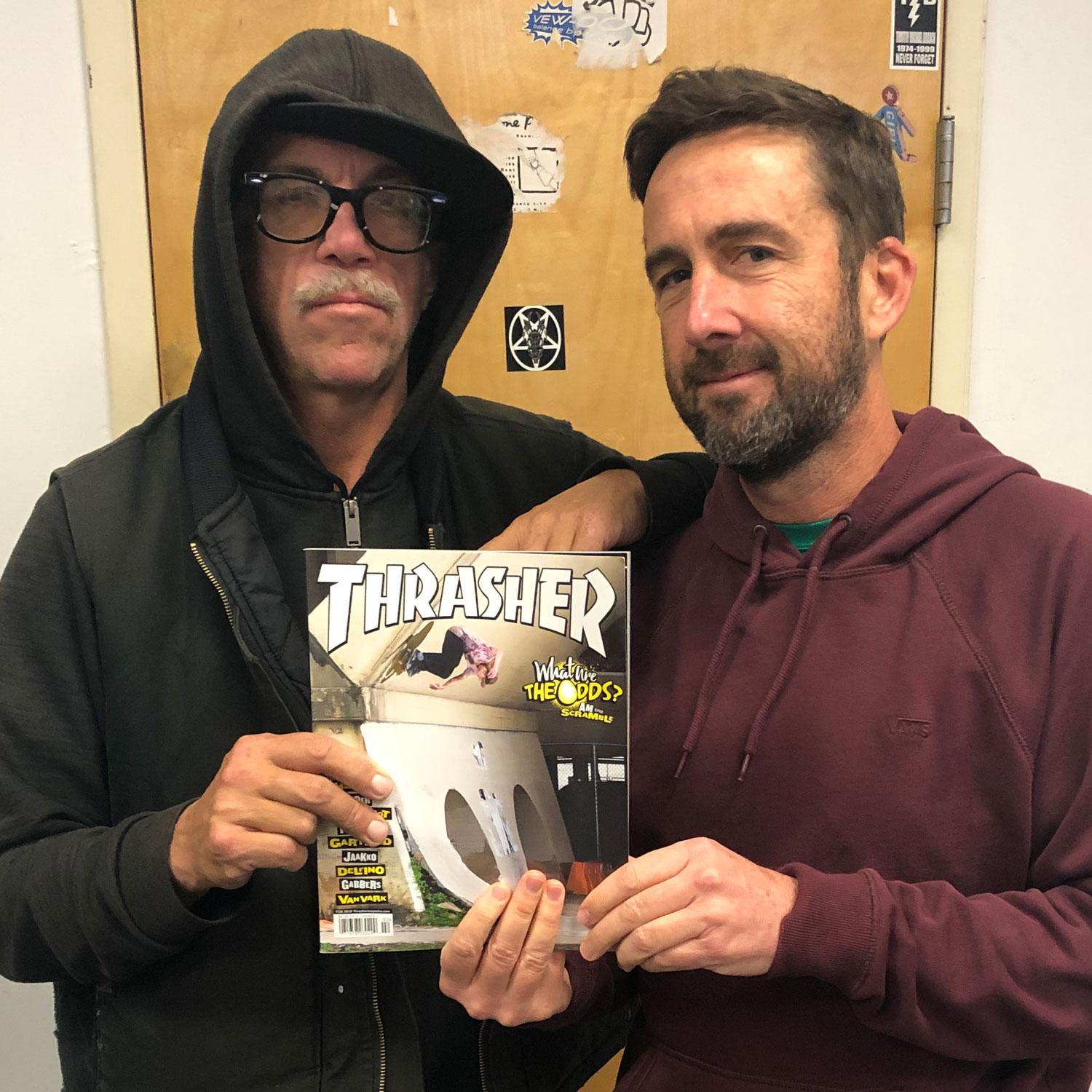 Thrasher Radio Ep. 63 Track List:
Tommy James and the Shondells - "Crimson and Clover"
Townes Van Zandt - "Pancho and Lefty"
Dead Kennedys - "Moon Over Marin"
The Smiths - "The Queen Is Dead"
The Ronettes - "Be My Baby"
Subscribe to the Thrasher Radio Podcast by copying this link into your favorite podcasting app, or click here for more options!
Have a question or comment for Jake? Who do you want to see on the show? Let us know by leaving a comment below.
12/08/2019

Today would have been his 57th birthday, so it feels like the perfect time to launch the final radio segment he ever recorded. Not only is the old man STILL WATCHIN, but he's STILL TALKIN, and he insists that the show must go on. HBD, Jake. We love you.