Thrasher Radio: Ep. 12 Andy Roy
2/26/2014
Originally Recorded: February 21st, 2014
Love him or hate him, Andy Roy is one who won't go away. The best man at your funeral talks and rocks. –Jake Phelps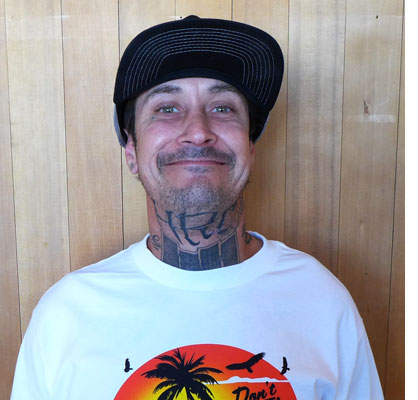 Thrasher Radio Ep.12 Track List:
Venom - "Black Metal"
BL'AST! - "It's In My Blood"
Peaches - "Fuck The Pain Away"
Tales Of Terror - "Skate Or Bate"
Black Flag - "Revenge"



Subscribe to the Thrasher Radio Podcast by copying this link into your favorite podcasting app, or click here for more options!


Have a question or comment for Jake? Who do you want to see on the show? Let us know by leaving a comment below.
6/08/2023

Gerwer and Schmitty get Carroll to set the record straight on Kelch kicking T-Dogs out of EMB, spider bites on the road, club tracks and Phelper stories. Nerd out with one of the greats.