Toy Machine Halloween Demo
11/01/2012
Ben Karpinski sent in some photos from Toy Machine's demo/costume contest.
Showed up to the demo to find Duffman front blunting the hubba
The Hager brothers not only built all the ramps, but wound up crushing the demo as well. Here's Jared with a toxic hardflip
And Cody with a switch backside 180
Not sure what Leo was dressed up as
Maybe JT Aultz?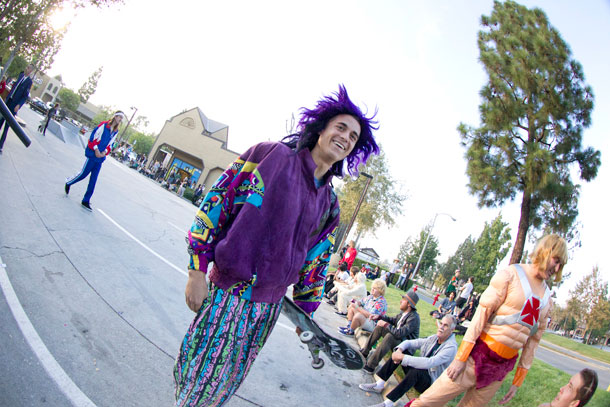 Blake Carpenter
Kickflip crooks
Josh Harmony, mid nosegrind 180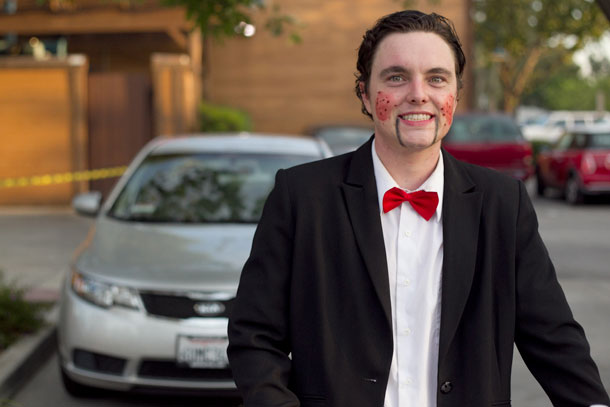 Jordan Taylor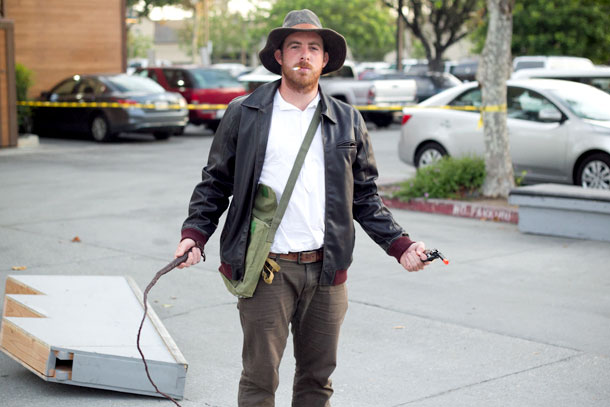 Indiana Jones had a rough time sitting this one out
The Lutherans tag-teamed the stairs as Thing 1 and Thing 2
Blonde Ambition Bo came to the demo as Daniel Lutheran!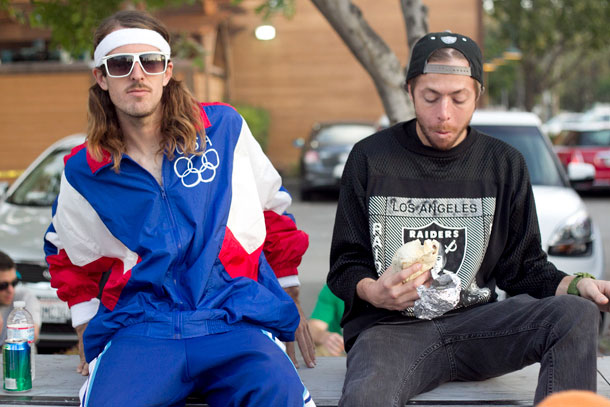 Corona legends Matt B and the Grimes
Ed closed out the demo with a noseblunt
Then the loyal pawns lined up for the costume contest
Ed introduced all of them
In the end, you can't go wrong with a Toy Machine costume
6/02/2021

One of skateboarding's true characters, Jordan revels in wack gear, films funny skits and forges unlikely friendships. His take on pro skating will shift your perspective.