Board Reanimation Rally 2018
1/11/2018
Wanna win some shit? Get that old deck from last year out of the shed. It's time to REANIMATE! Cut an old deck into your hearts desire. Something that will impress, scare and baffle. Grab some paint and put the cherry on top. Go big for a chance to win a massive hardware box from Creature, Inependent, Mob, Bronson including a fresh uncut blank all compliments of the The Larb.

Send photos to [email protected] by Monday (midnight) January 15th to be eligible to win. Winner announced Wednesday January 17th. Go to thelarb.com for more details and notable examples of past Reanimations.
Top 6 REANIMATIONS will be show cased on thelarb.com and receive Larb x Mob grip for your efforts.
NOTE: We accept all submissions but can only ship prizes within the US. Now get at it.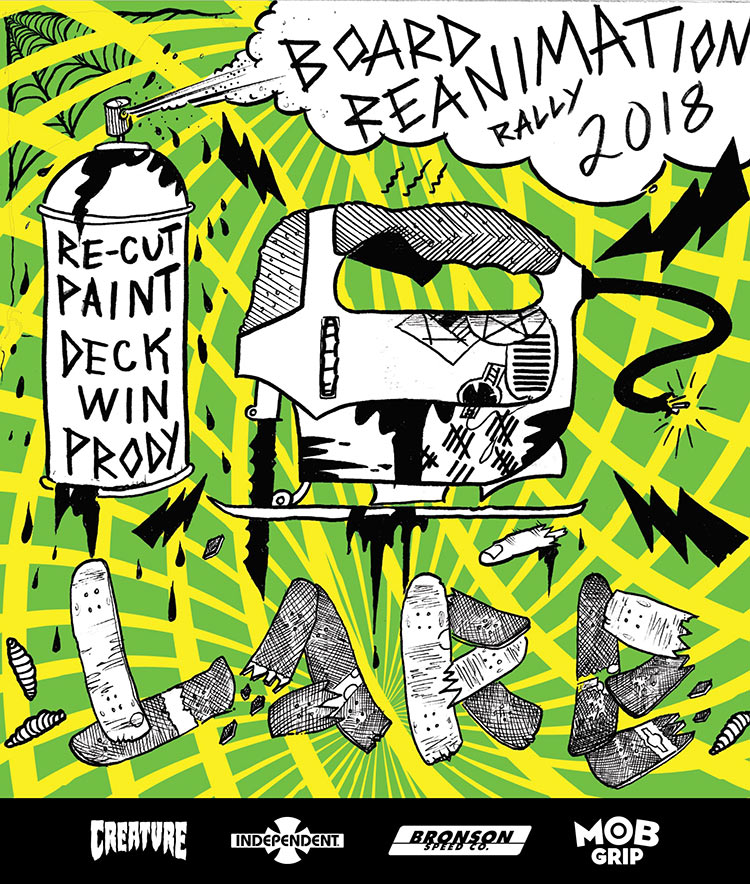 4/16/2010

Krooked's spring refresher is here, check out the Shmoo Duex series, lImited edition Gonz board and the new Krook3d trailer with Brad Cromer.