Costume Party
8/29/2011
With the power out and not a lot of options for fun things to do, Billy Marks took matters into his own hands and organized a costume party in our hotel lobby. Here are some of the contestants and the hi-jinx that went down...
Billy Marks hyped up a costume party in the hotel lobby
Cain Sheckler won, dressed as a member of the dime squad

Mrs. Sheckler, statue of liberty



Erica Yary, Lady Gaga



Andrew Cannon, surfer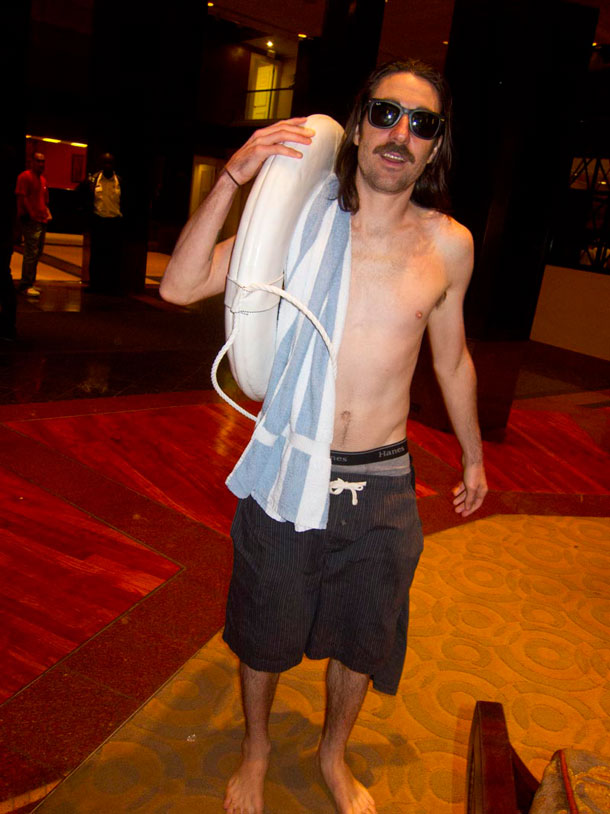 Billy Marks, lifeguard
Me, a nerd
Yoon Sul, ninja
Mrs. Huston, Rasta mom
Nyjah Huston, drunken teenager
Ryan Sheckler, not sure—but he looked like a bartender bringing everyone beers all night
Mikey Taylor's birthday party, too. Hence the champagne
Unknown mummy
1/18/2019

In honor of the final day of Skatelab, the Crailtap crew headed out to Simi to pay tribute to the stomping grounds of Mike Mo and Manchild.