Eswic Apparel Launches
1/02/2012
After months of speculation, Jimmy Arrighi launches new apparel brand, Eswic. Eswic Apparel will be launching it's at once printables program and Fall Collection at the Long Beach, Agenda Show, January 5-6.
Eswic is also proud to announce the addition of their skate team: Donovon Piscopo, Dakota Servold, Stevie Perez, James Hardy, Cairo Foster, Ed Templeton, & Leo Romero.
The Eswic team's intro video montage, is available today at www.eswic.com.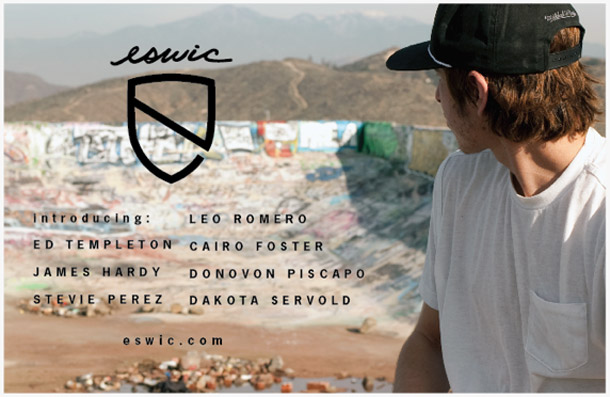 9/08/2016

Go over to the Eswic site for some new James Hardy footage and check out their soft goods.