"We Are Blood" Premiere Photos
8/14/2015
Anyone who's ever worked with Ty Evans knows that he cares. He truly cares. It doesn't matter if you're an unknown flow kid or a top pro. Ty treats them all the same, he's gonna put in the hours 'till you get the trick and make you look better than you could have ever imagined. For over two decades he's been in the streets and still is down to get dirty. Not only is he the director of this "movie" he's also the guy filming, driving the van, bondoing the spots and calling the skaters. He does it all. Why? Because he's a skateboarder. Where previous "movies" have tried to tell the true story of skating but often end up coming across very corny. "We are Blood" does it justice. A movie about skateboarders and how skateboarding is everything they live for. Shit, thats all stuff you already know if you are reading Thrasher. But it's about time someone got the story right to tell the rest of the world! –Joe Hammeke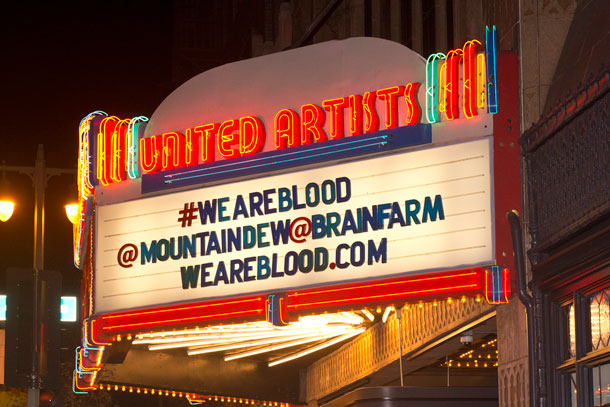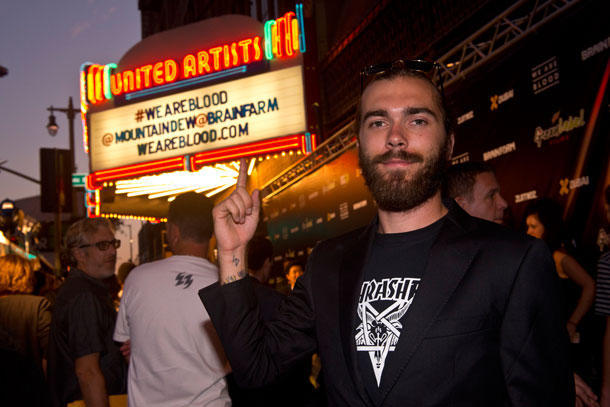 Clint Walker out front of the Ace Hotel Theater. He has a heavy role in "We are Blood"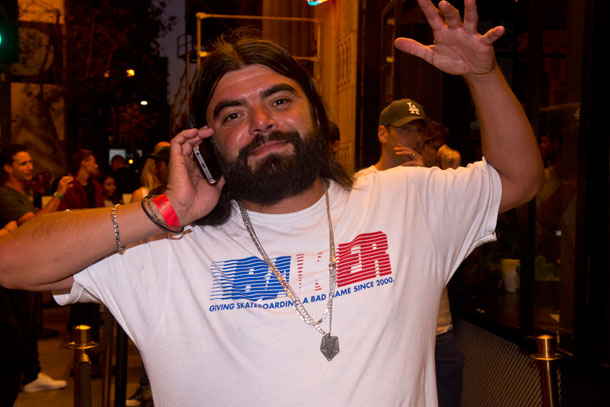 Neckface making calls trying to get a ticket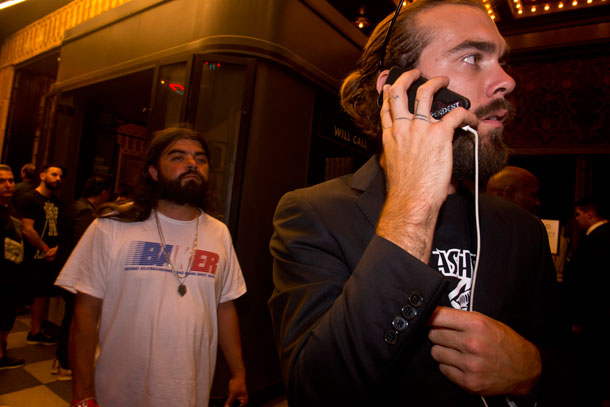 "Hello, can you get Neckface in?"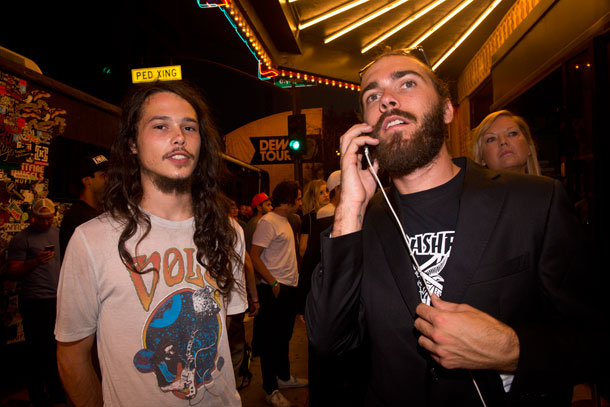 "Oh yeah, Dee too." For the record everyone got in. It's a movie about skateboarders, by skateboarders, and although the people in charge might not have had someones name on "the list" they quickly figured out that everyone outside knew each other and are friends and are therefore a part of this movie.



Brandon White, face looking good but that slam was brutal!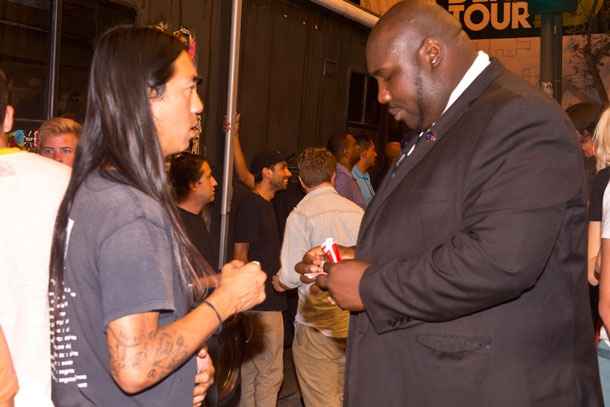 Nuge, picking up his credentials, no ID required.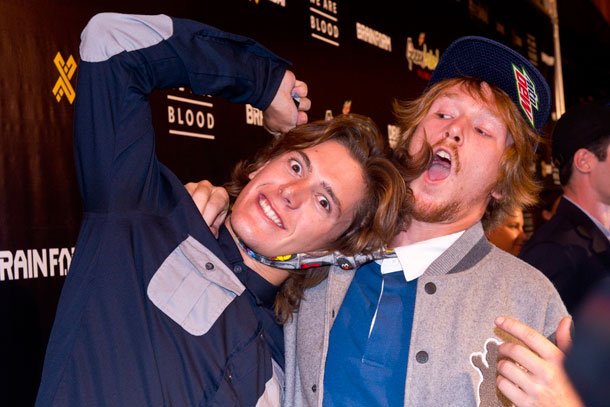 Clive Dixon and Jordan Maxham.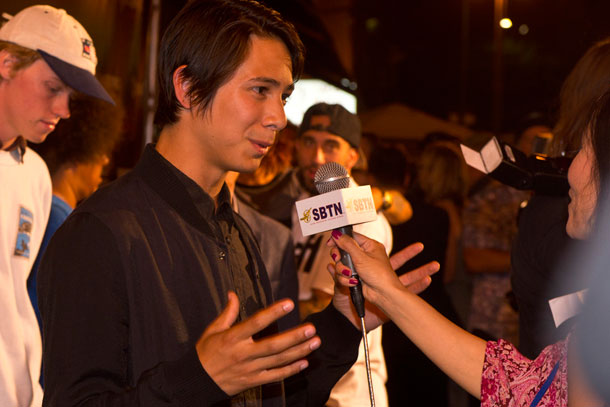 Sean Malto being interrogated by the Saigonese media.



But it was chill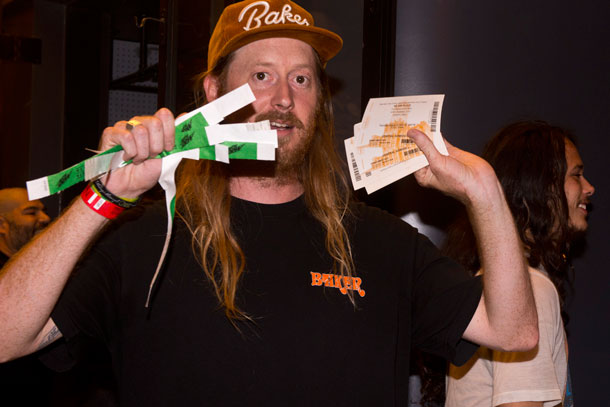 Oh there's where all the passes are! Can't fuck with Baker.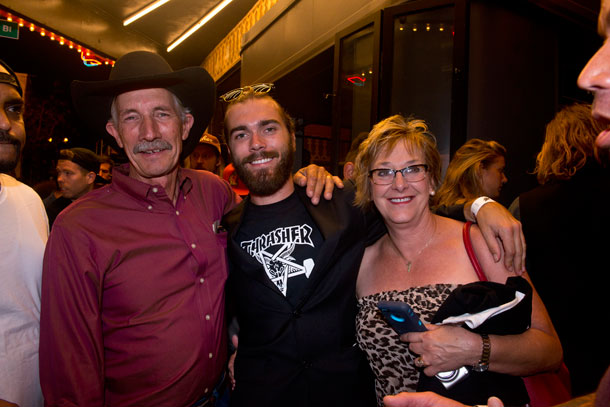 Clint Walker and his parents. I missed Nyjah's walk down the Green Carpet while shooting this.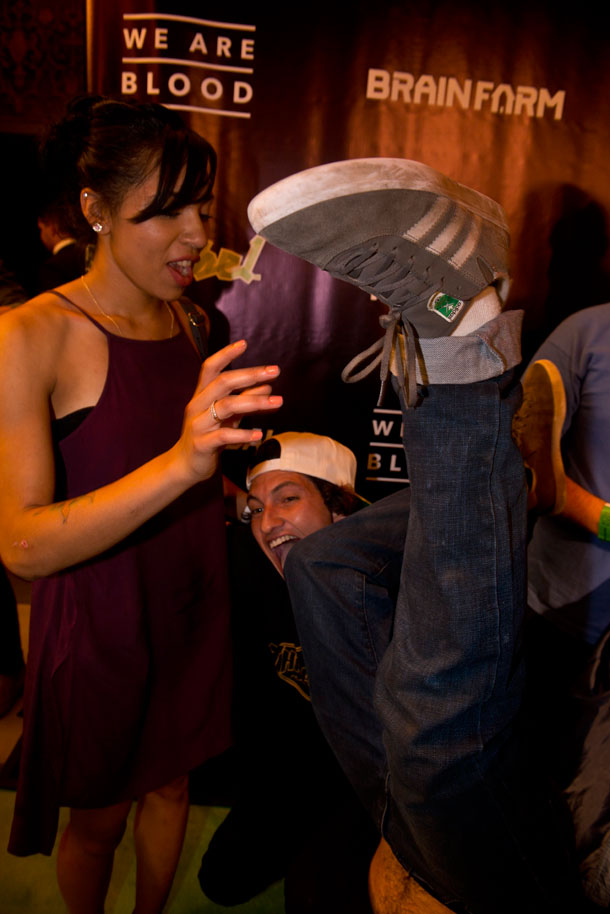 Assistant Cameraman Jake Johnson and his entourage on thier Big Trip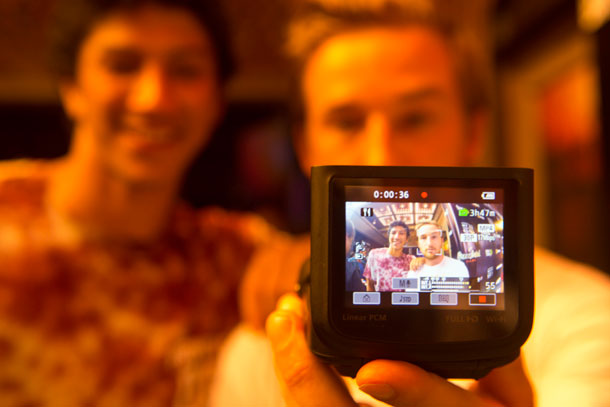 Nick Tucker with quite possibly the most tech selfie camera to date.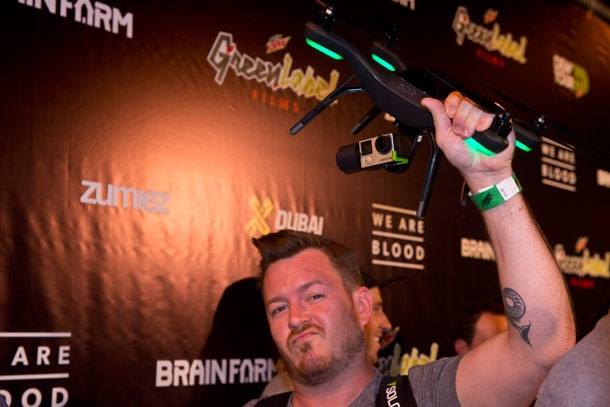 Bring your drone if you got it.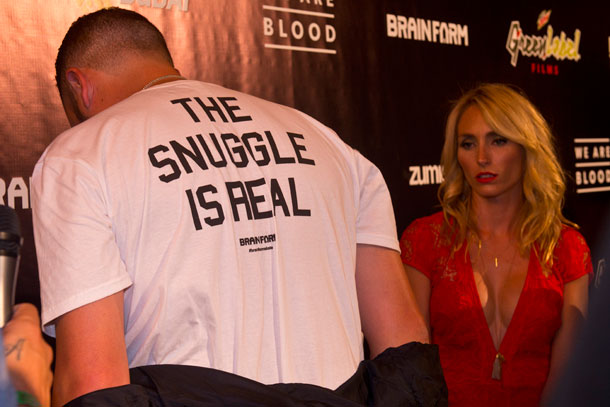 Yeah I'm not sure what that means either.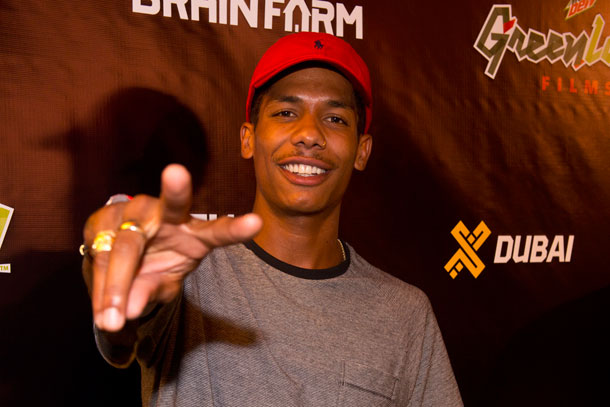 Hey Boo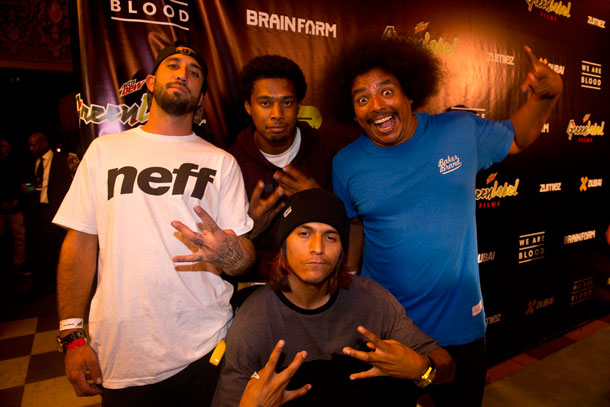 Moose and his posse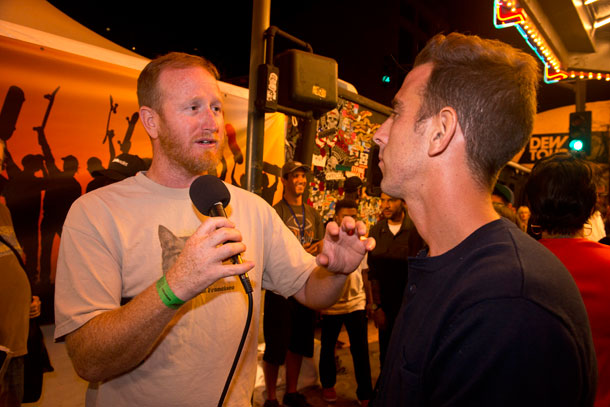 Lee Dog knows sometimes you just gotta reach out and grab 'em.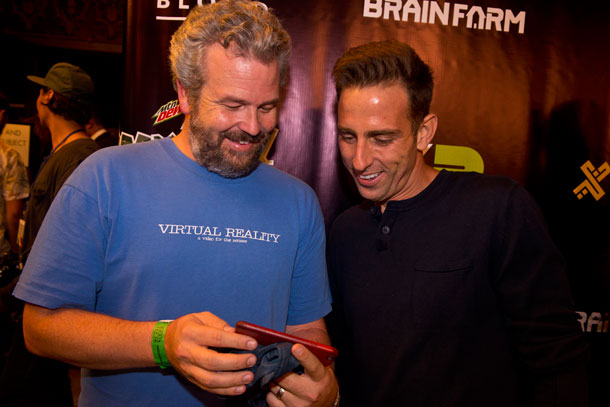 Jake Rosenberg and Guy Mariano reminiscing.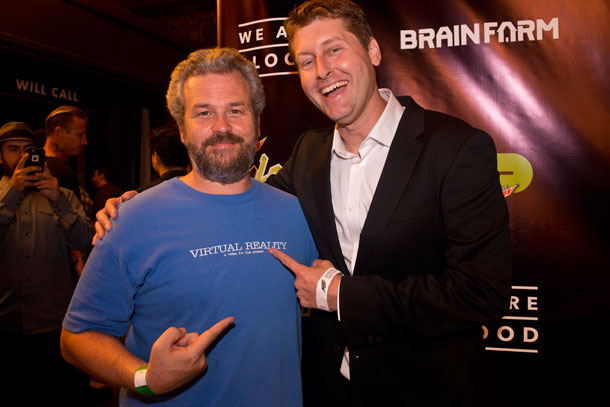 When the guy who filmed the skate videos you grew up watching is at your premiere twenty years later! Jake Rosenberg and Ty Evans!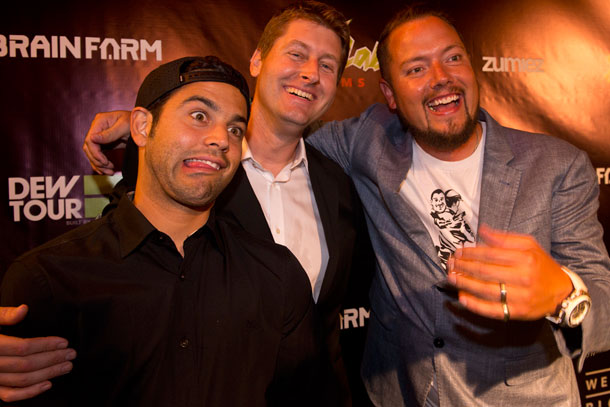 Paul Rodriguez, Ty Evans and Brainfarm's Curt Morgan. Relieved to be at the end of two hours of Green Carpet interviews.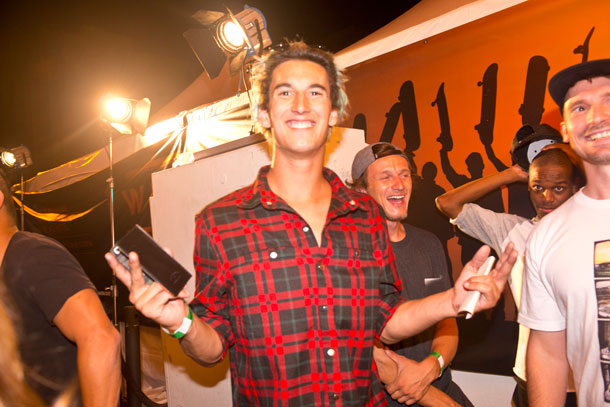 If there's a party David Loy is there.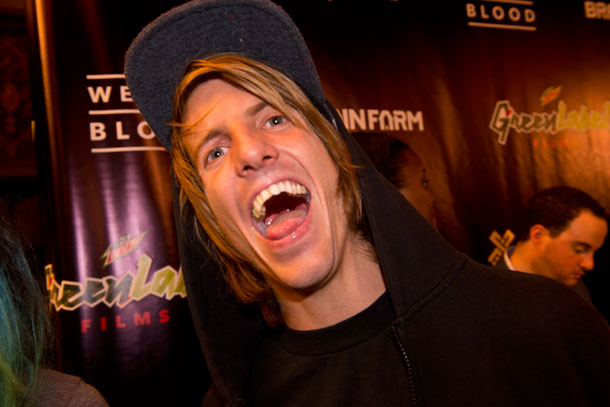 Jaws too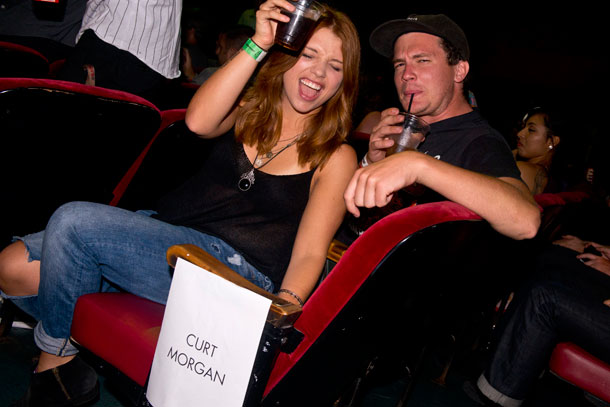 Inside, Adam Mills in the directors seat.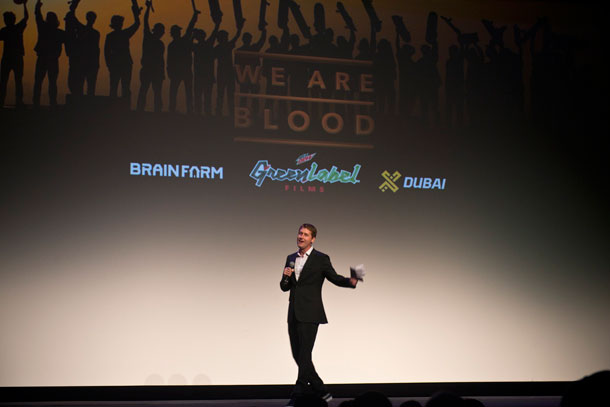 Then Ty took the stage.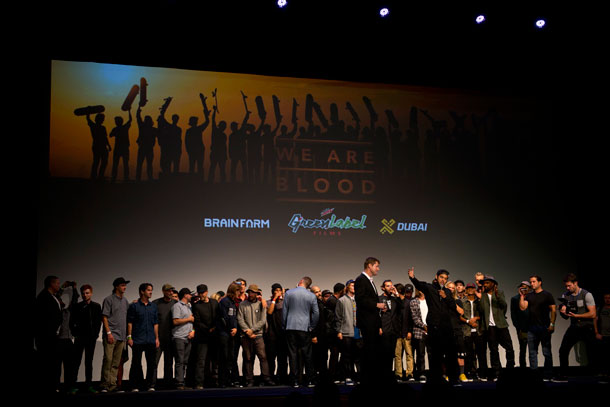 Then brought out the cast and crew.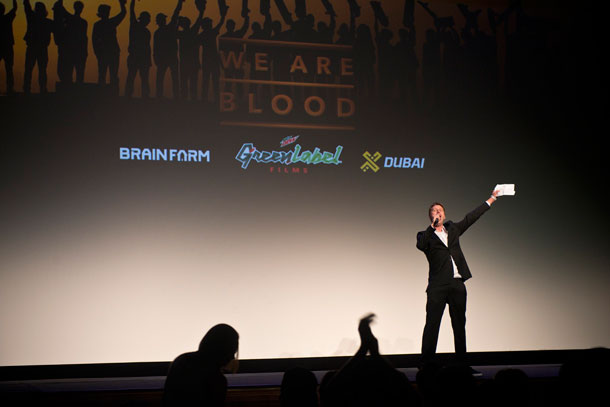 Let's start the show!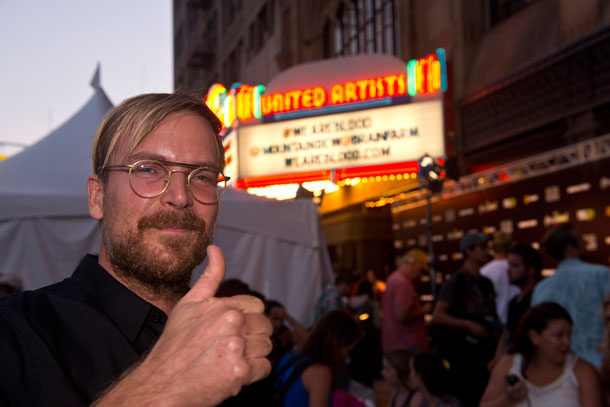 Muska approved.
4/03/2015

The hard drive crashed and everyone thought this demo footy was gone for good. Watch the boys torch Sheldon skatepark with Antwuan providing the demo ender.