Two Dudes Named Aaron
1/25/2010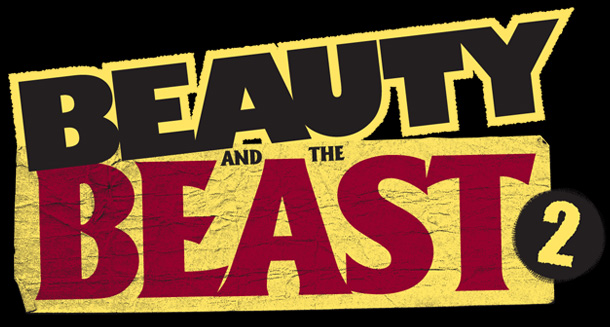 Beauty & The Beast 2
The Honeymoon's Over: Girl & Anti-Hero '09
by Schmitty

Beauty and the Beast 2 delivered the goods just in time for the perfect stocking stuffer. The epic journey continues for round two with Anti Hero and Girl. Names like Trujillo, Malto, Koston, McCrank, Anderson, Stranger, and Hewitt equals a no-brainer and if you don't know who Vincent Alvarez is...now you will. This is the perfect video to not only get you hyped to skate but to hit the fuckin road with your bros and let the good times roll.

Two Dudes Named Aaron
The two main men behind the filming and editing of Beauty and the Beast 2 both have the name Aaron. I caught up with Meza and Chilen for a few quick questions about the trip.
AARON MEZA
How long was the trip, and how many parks did you hit?
About two weeks. Probably about 15 or so. Hella.

Is everyone over the wizard staff? I didn't notice any this time.
Some random tried to get one going. Don't even know if it got waist-high.

Did you still party like it was 1980?
I don't think there was too much '80s going on. But I'd definitely be the last to know.

What park was the favorite?
We stayed at Yakima for eight hours straight.

Who was MVP?
McCrank is always good on these and he's won a lot of trophies in his life, so I think he can handle this kind of adulation. But really I'd give it to Chris Pfanner or Vincent Alvarez. They kilt it.

How did this trip compare to last years?
Different route made for some more driving. Montana and Idaho were rad, though. It was cool because this time everyone knew each other right away so it was really comfortable. It felt like a reunion a bit. A BFF fest.

How did the absence of P-Stone hurt the trip?
The grill talk was hurting, for sure. All around positive vibes were probably down by about 4.3-percent, but Cardiel can always pick up the slack.

Best part of the trip?
Waking up next to Frank each morning.

Worst part?
Injuries.

When can people expect the video at their local shop?
Out now. We got some stockings to stuff.

AARON CHILEN
First time, right? How was going on BB2 different from other trips you've been on?
Huge crew, lotta bips, and Smyth had us sponsored by PBR.

Would you rather drive for a week or edit for a week?
Drive. That way you wind up somewhere sick and not in some room staring at T-Mo's face.

Had you worked with HD cameras before? What's your take on HD vs. the VX for skateboarding?
I filmed some shit at Miley with Alden's flip camera. VX's still do the job, but they break all the time. After the Real video I'll switch to HD. Every kid at every park has one now anyway, so might as well.

What park was the favorite?
Richmond plaza.

Who was MVP of the trip?
I was pretty impressed with Andrew off board throughout the trip.

There's a Beauty edit and a Beast edit. Did you do the Beast edit alone, or did Julien and Tony help out?
Same as last year. We sent Peabody and Nagahara on a Greyhound trip with a laptop to edit the Beast.

Best part of the trip?
56 bips in a pillow, General Mills sighting in Portland, and everything about Missoula.

Worst part?
Losing Malto, Carroll, and Alex early. Everything else was good times.

3/08/2022

Baker's art director, rad dad AND switch slappy savant, Spanky is a modern-day renaissance man, so of course his 5 Greats is full of gold. From wack trends to things Reynolds says, this one's crucial reading—as seen in our Jan '22 mag.