Vans Pool Party 2015: Blog
5/18/2015
Vans Pool Party 2015: Blog

This year marked the 10th Anniversary of the Vans Pool Party and this was the gnarliest one to date! Grosso stirring it up on the live webcast, Steve Van Doren on the grill, some of the heaviest skating to go down in the Combi! If you were there you were not disappointed. When the dust settled, Tom Schaar took first and Pedro Barros shut it down with an insane transfer from the square to the round bowl. Thanks to Vans for a great time, see you next year! —Rhino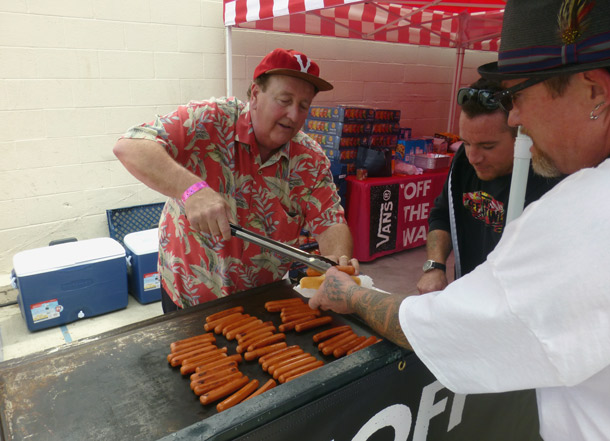 Grill Master Steve Van Doren firing up the dogs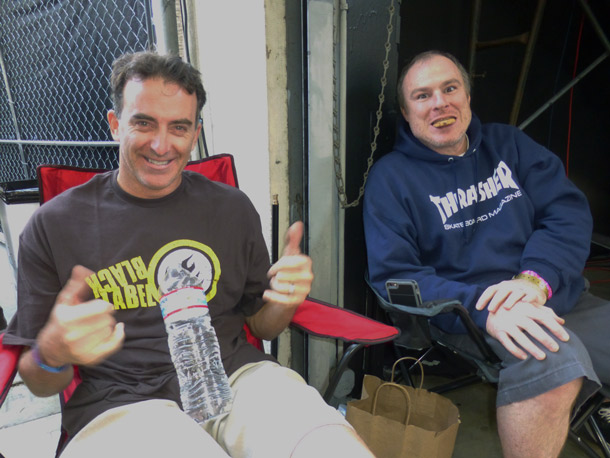 Eric Nash and Grosso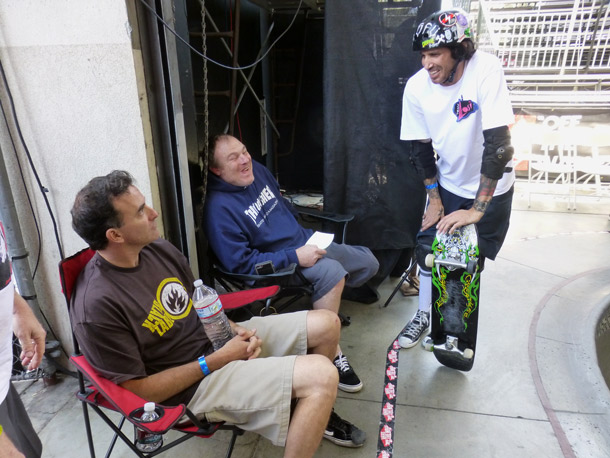 Navarrette getting some advice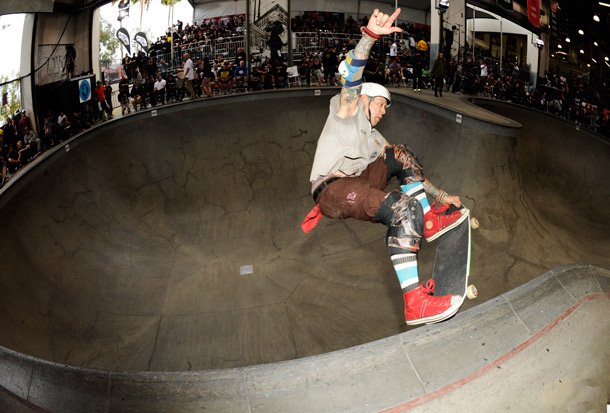 The Masters contest was on, a crowd favorite Duane Peters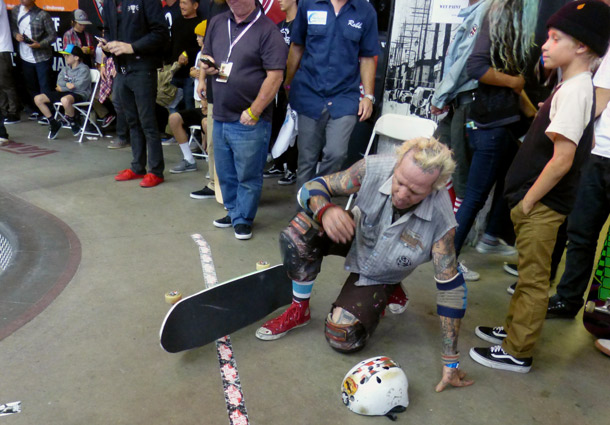 It's tough in the trenches, DP out of gas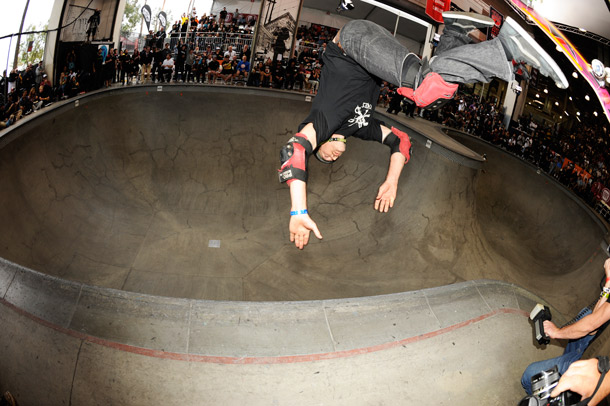 Ben Shroeder always on the edge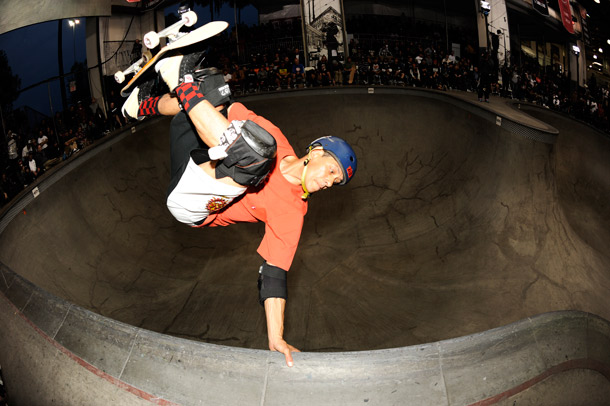 Nicky Guerrero, frontside invert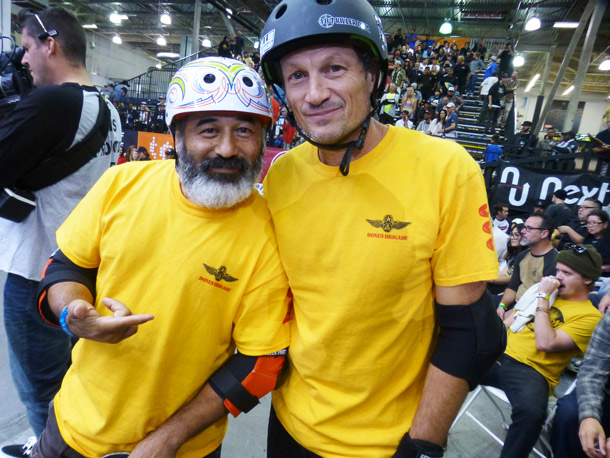 Cab and McGill, Brigaders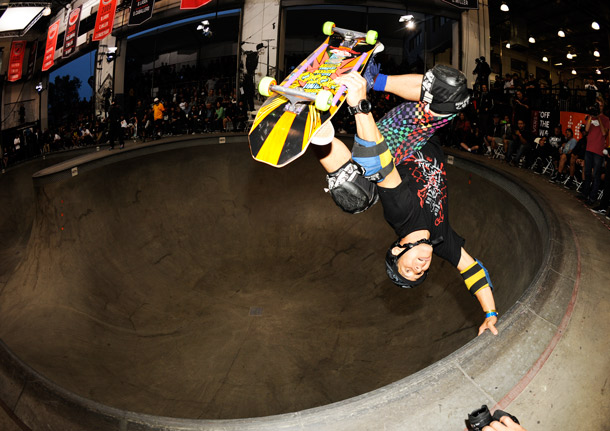 Christian Hosoi always ripping, invert in the round bowl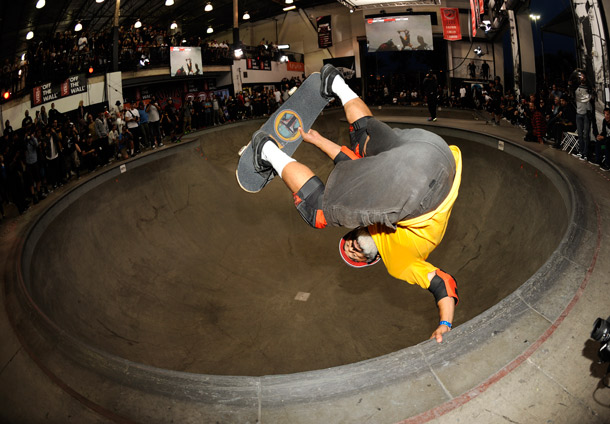 Cab's patented frontside invert and second place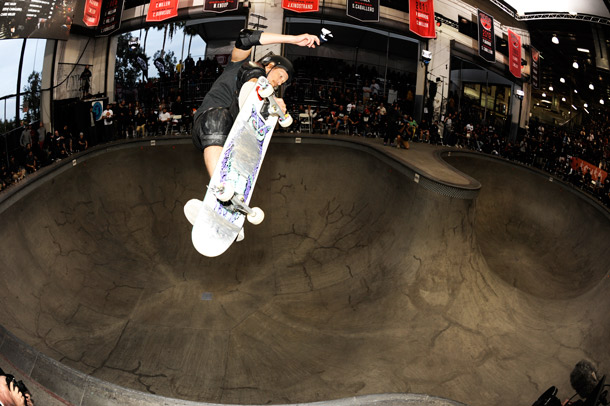 Chris Miller killed it as usual and first place in the legends contest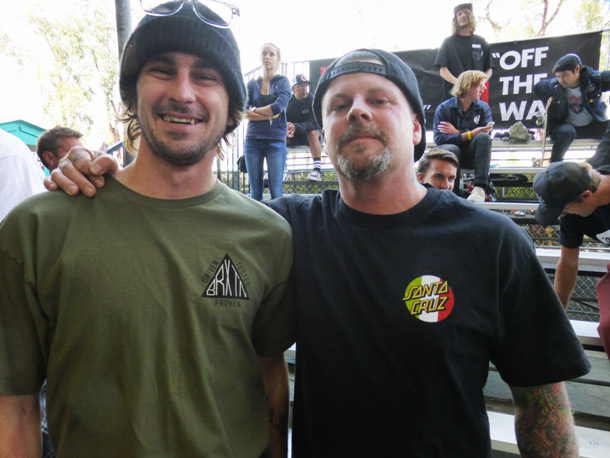 Bingaman and Eric Dressen on the sidelines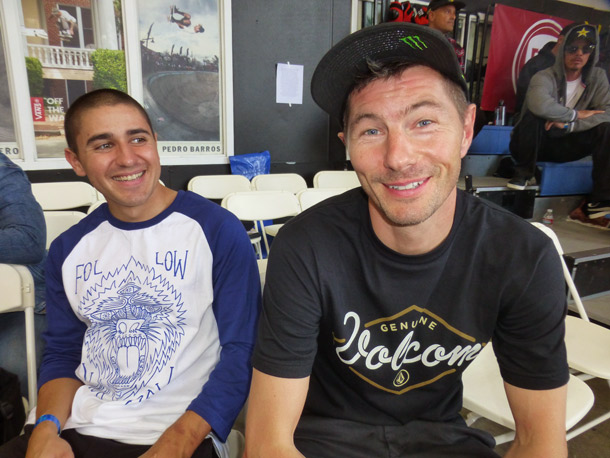 Alex Perelson and Rune Glifberg waiting for the Pro finals to start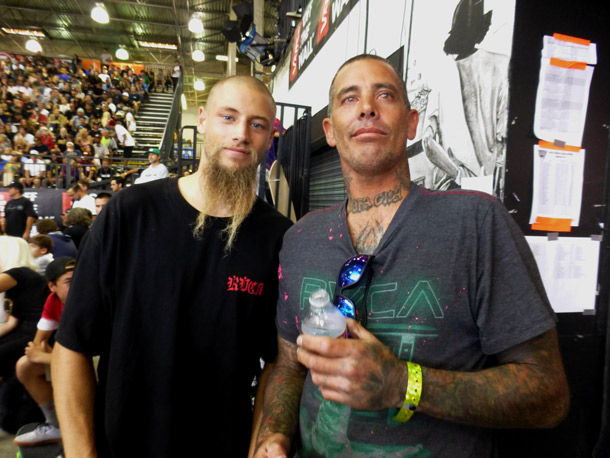 The Fletcher's, Greyson and Christian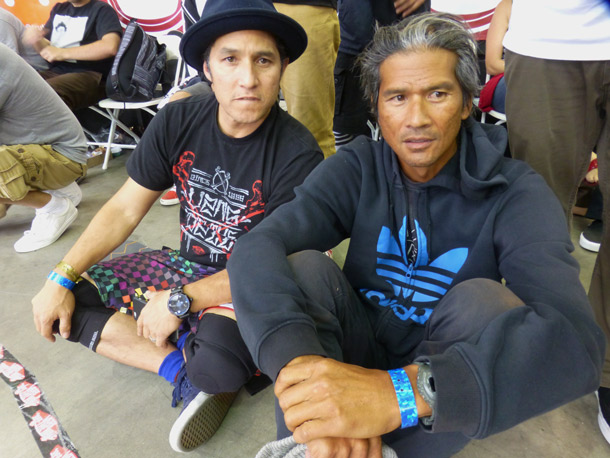 Hosoi and Ngoho watching the action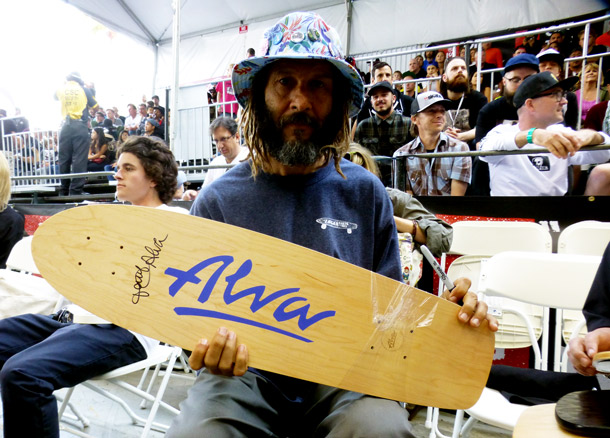 Tony Alva signing some OG ALVA decks. Can you say Ebay?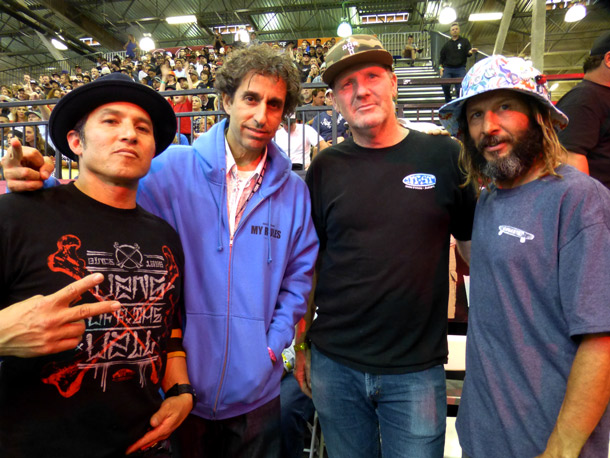 Heavy crew! Hosoi, Glen Friedman, Red Dog and TA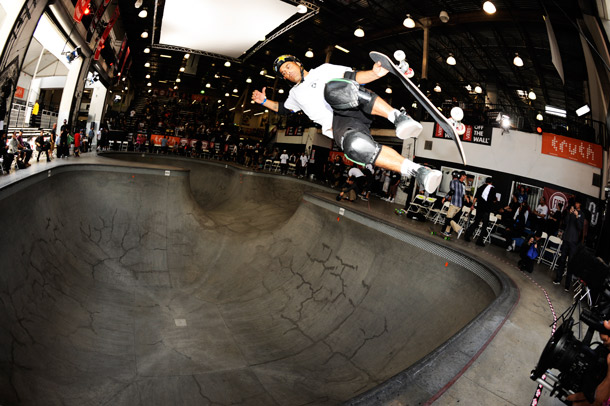 The finals were under way. Omar Hassan, Christ air to fakie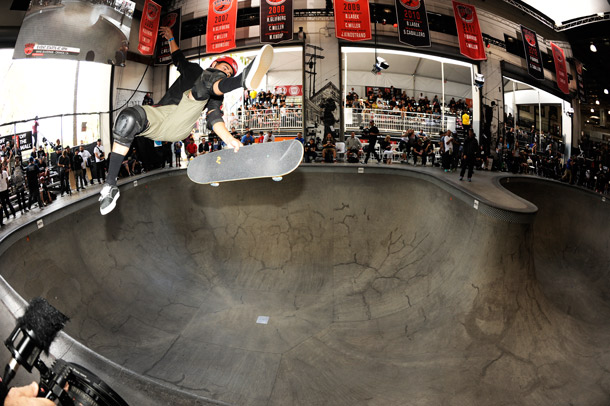 Alex Perelson kickflip lien air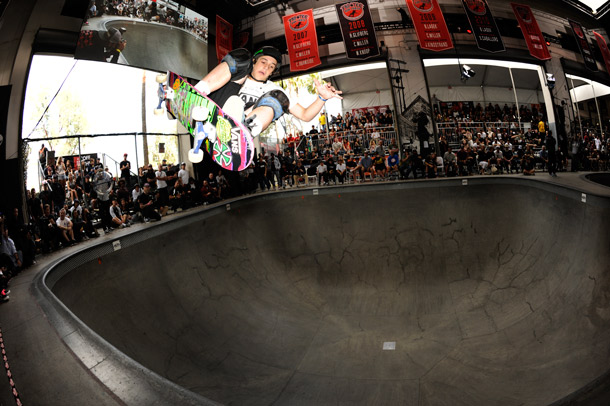 Cory Juneau tailgrab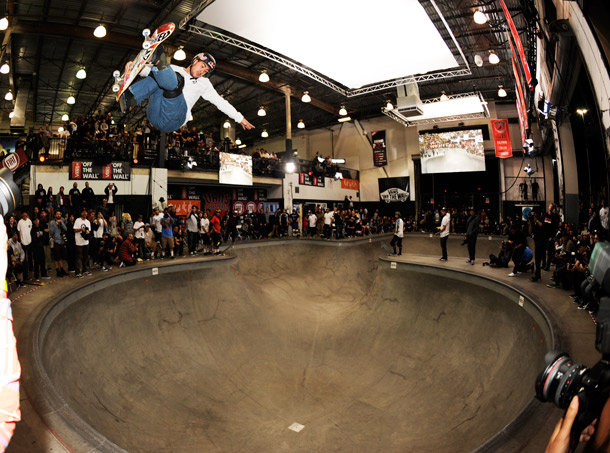 Pedro Barros up in the rafters on The Block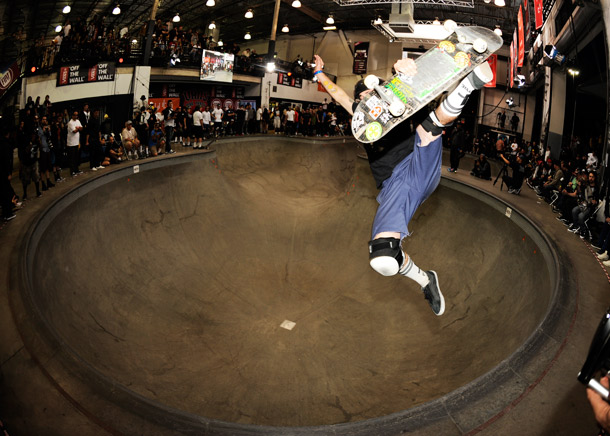 Chris Russell was on fire, boneless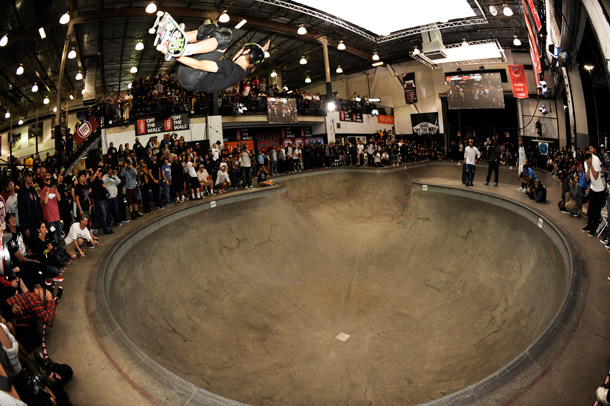 Tom Schaar the winner of the 2015 Vans Pool Party!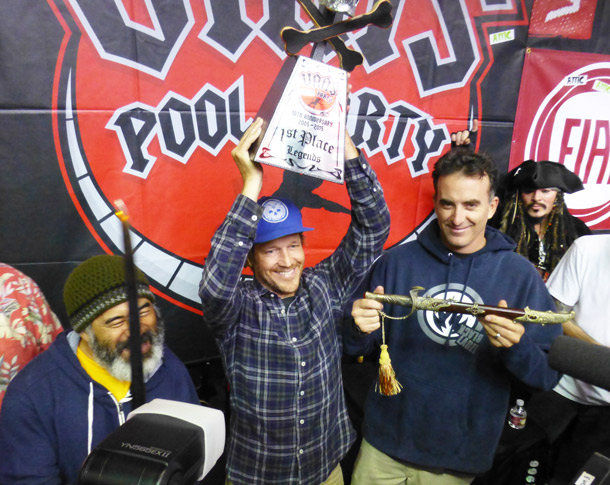 Masters top three, Chris Miller, Steve Caballero and Eric Nash
Pro top three Tom Schaar, Chris Russell and Pedro Barros
3/26/2020

A cross-generational gang of vert dogs brought their A game to the B Team Ramp. Kreiner, Wettstein, Perelson, Lasek and the other high flyers got tech way above the deck. Get up close to the moves scorching across the Gator Skins.