Go Skate Day Photo Contest
6/20/2011
June 21st marks the first day of Summer and Go Skate Day. Go out, enjoy the day skating, and send us your photos. The four best entries will win a pair of Leo Romero's Emerica shoe. Send your photos to:
[email protected]
by Friday, June 24th.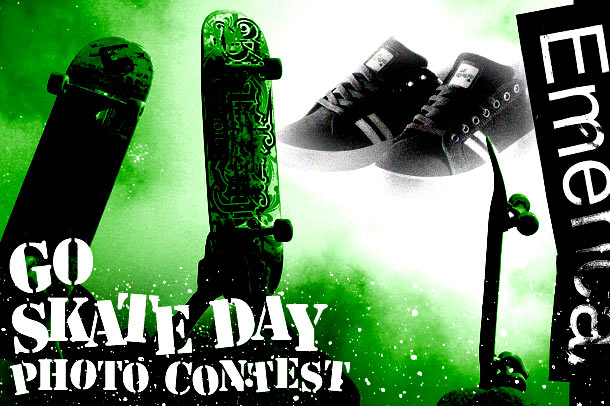 7/16/2013

Andrew Reynolds puts the low version of his shoe to the test with a big frontside flip and talks about its features in these videos from Emerica.