Certified Piece of Suck Contest Winners
12/01/2011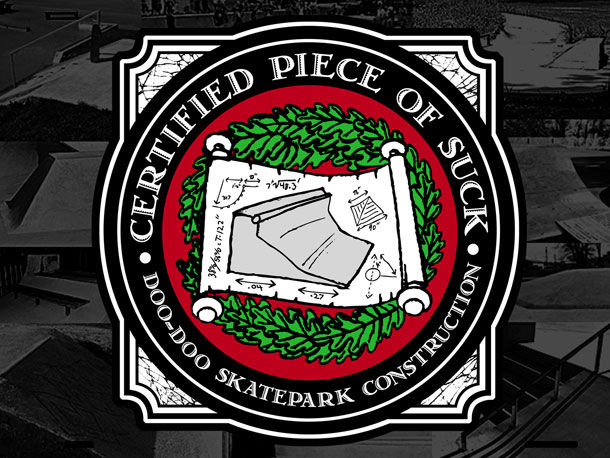 There's no denying
that many of the cement pits and plazas built these days are amazing. But there remains a frightening trend of garbage parks being plopped, dookie-style, into towns all over the world. Beyond just eyesores, these Monuments of Suck have real consequences. They actually discourage skating and can kill a town's scene before it even gets started; the abortion of stoke. We're aware that one man's shitty park is another guy's skate kingdom, but here's some real Debbie Downers from the November
Thrasher
, plus a bunch more.
All you need is a pair of functioning eyeballs or half a brain to see why these parks bite, but here's our Rating System.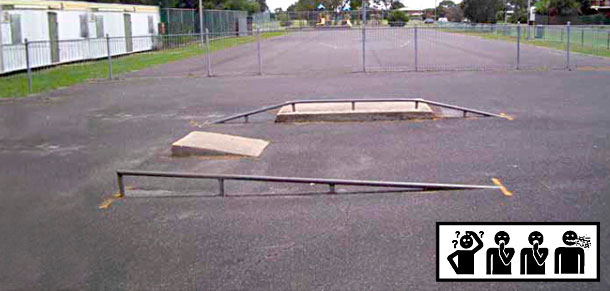 This is the worst park we've seen, bar none. Well, technically there's two bars. But they both suck. Congratulations and our sincere condolences go to Ben Milon for having to deal with this park in St. Leonards, Australia. A
Thrasher
package is heading your way.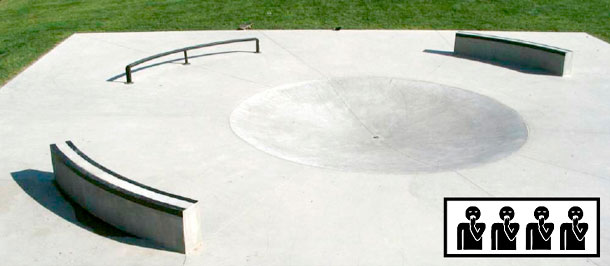 Circling the toilet bowl of despair—behold the wimpiest pit of all time.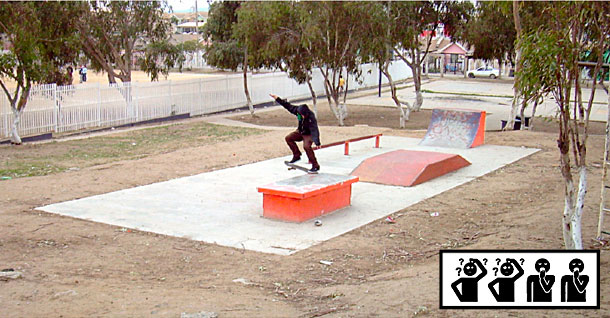 Got quick feet? Not quick enough to get a line at this lousy slab.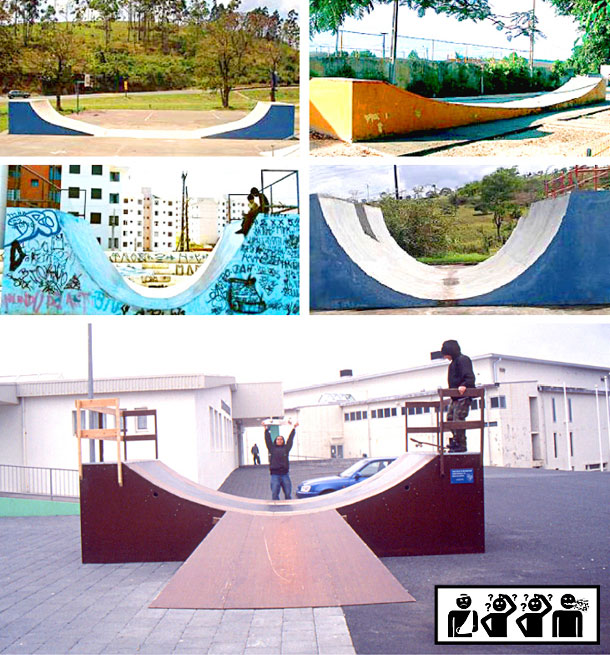 The Halfpipe Hall of Shame is where atrocious transitions go to die.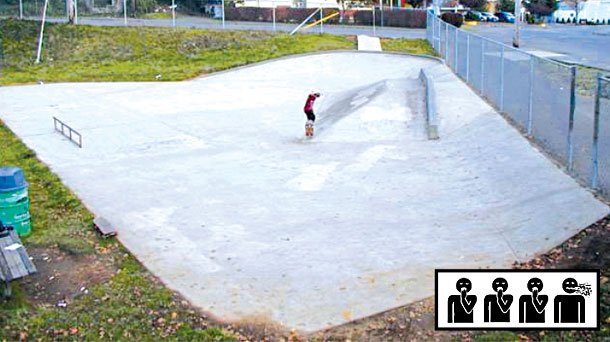 Tragedy of the Commons: Lots of cement, not a clue what to do with it.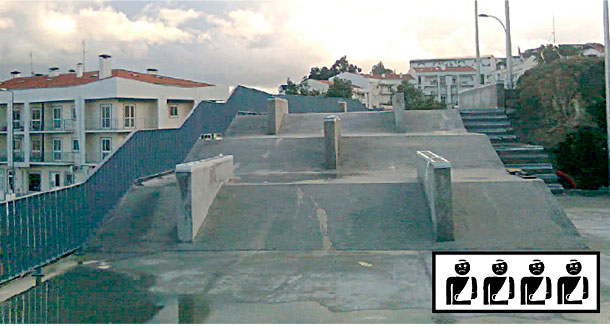 If one suicide-ledge is good, make it five and have a waterfall of death. Even Gnar King Cole wouldn't touch this.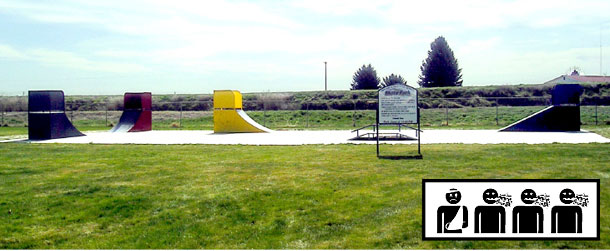 Geez, you're acting like you've never seen $110,000 in taxpayers' money at work before. Remember, it's "for the kids."

These already made the rounds online, but their bogusness requires one more look.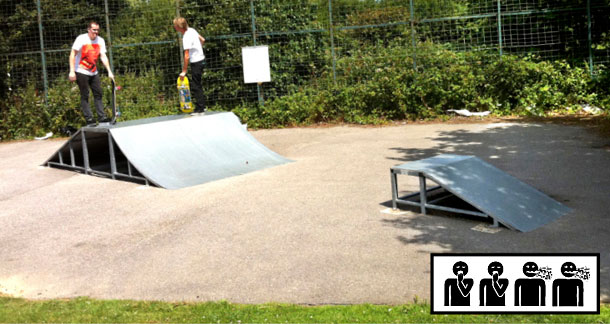 "Why you no skate?" Precision German engineering takes a nosedive in this Berlin horror show.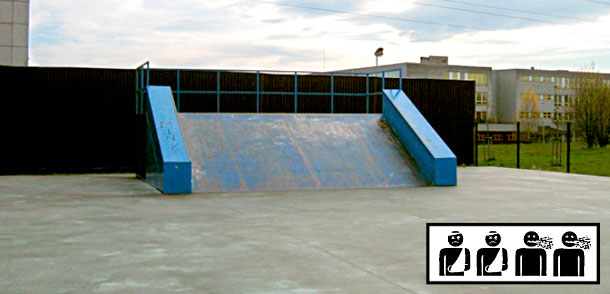 Huge metal Hubbas with no run-up will have you feeling blue.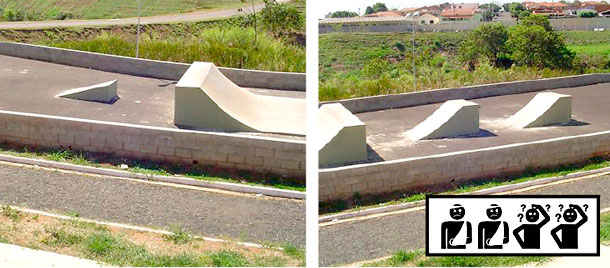 Get your ducks in a row in the Land of the Lost. Honestly, someone should go to jail for this.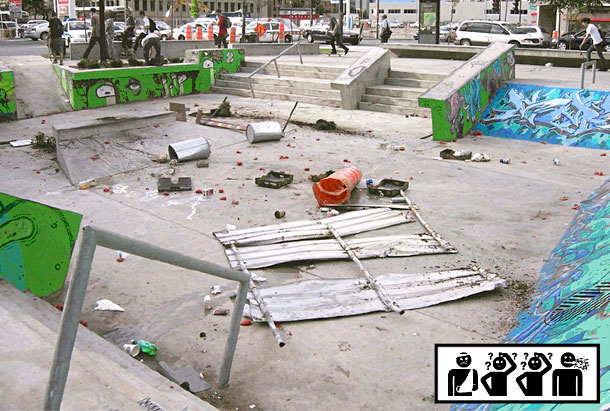 Granted, this shot was taken after the Vancouver riots. But still, this plaza is pure Zurrp.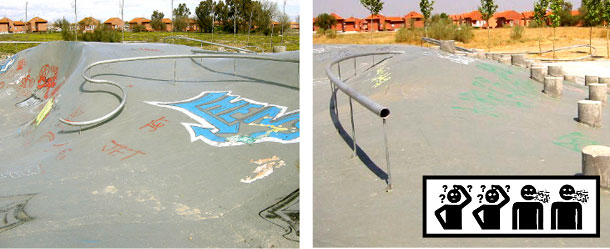 We don't know what planet this is on, but there's no signs of intelligent life.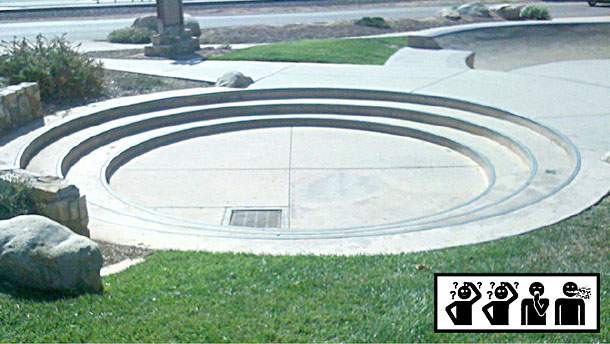 This circle jerk must be a place for teenagers to smoke cigarettes, because no skating's gonna happen here.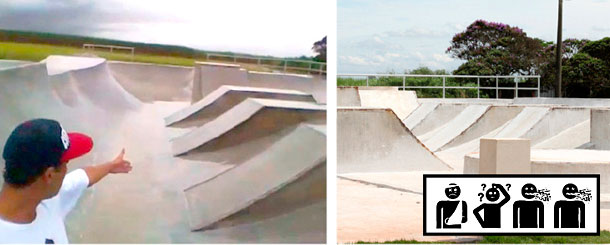 These park-builders/brain surgeons had two different designs and said "Fuck it, let's combine them together!"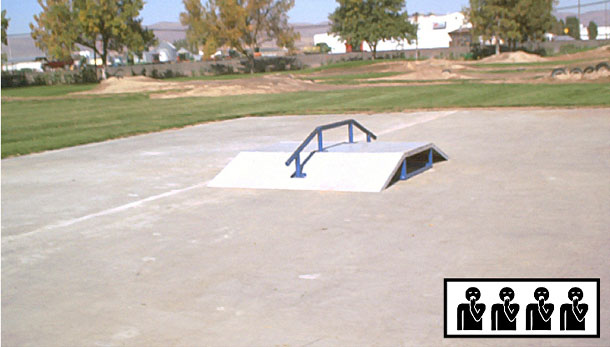 At least you can practice your frontside AND backside boardslides.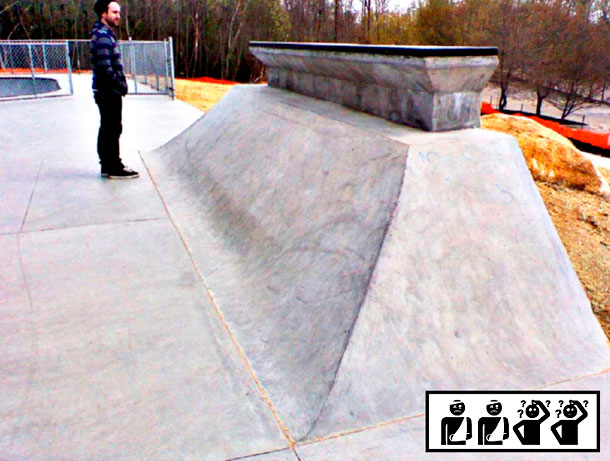 "Bank to ledge" usually means fun, low-impact sessions. Unless you're Omar Salazar, this one will eat you alive.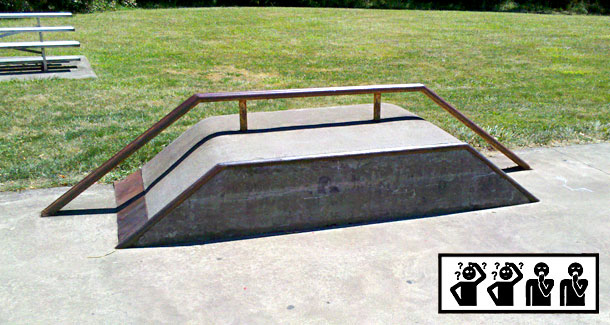 This knee-high bummer starts off strange and gets weirder the more you look at it.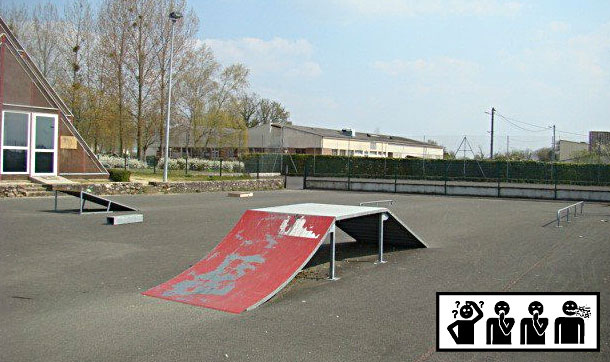 We've been told this rough ground can barely be rolled on, which makes it ass-fault, not asphalt.
Email us photos of any Certified Piece of Suck skatepark designs that you know of:
[email protected]
(300dpi, 5 inches wide)
6/16/2021

Abstract art can take limitless forms. On the other end of the artistic spectrum is the almost photo-realistic illustrations of industrial design. We interviewed a skater with this unique talent.