Gonz 50th Birthday Blog
6/04/2018
On Friday June 1st, 2018, Mark Gonzales turned 50, so his wife, Tia, put together a surprise party at Hugo's restaurant in West Hollywood. Legends from all eras of skateboarding, including half a dozen SOTYs, were in attendance to wish him a smooth ride onto the fifth floor of life. Skateboading keeps us young and while the rest of the world considers 40 "over the hill" I'd say 50 might be our "on top of the hill." Now it's time to bomb that baby and enjoy the ride. —Joe Hammeke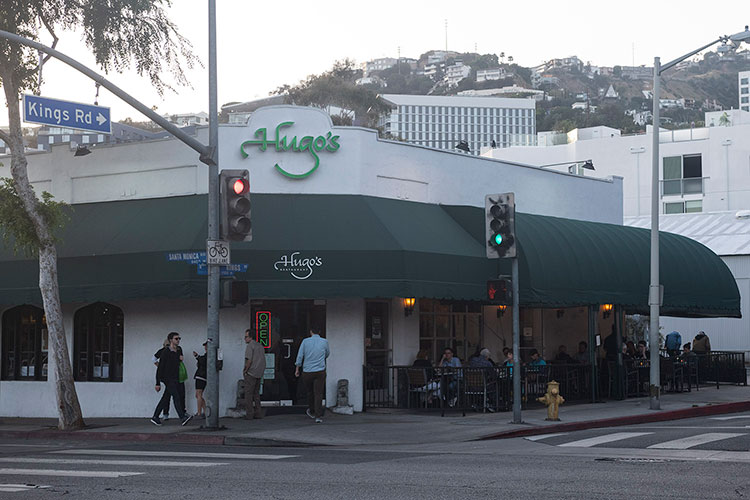 Hugo's in West Hollywood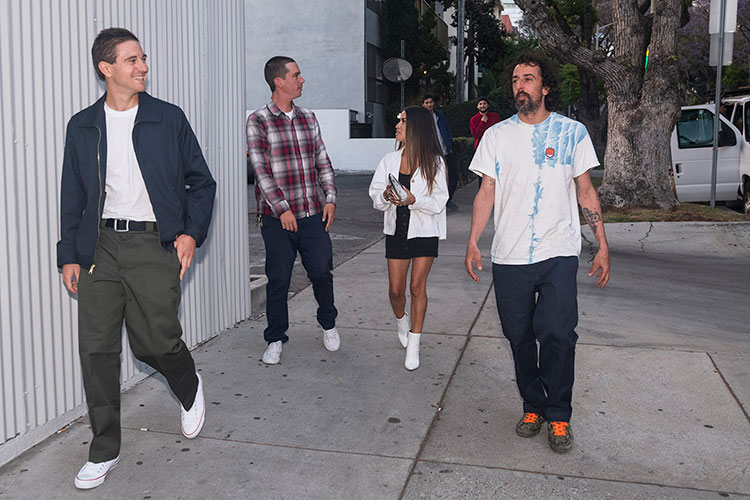 Manderson, Bram, Daisy and Gerwer rollin' up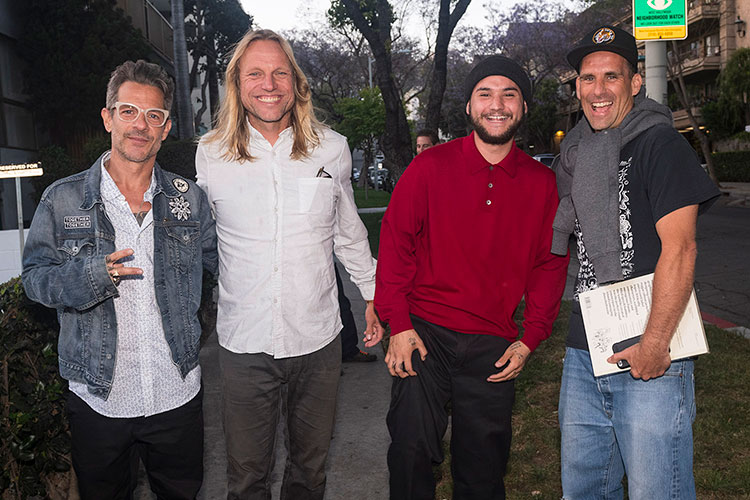 Mark Oblow, Natas Kaupas, Ronnie Sandoval and John Cardiel-generations of innovation, on and off the board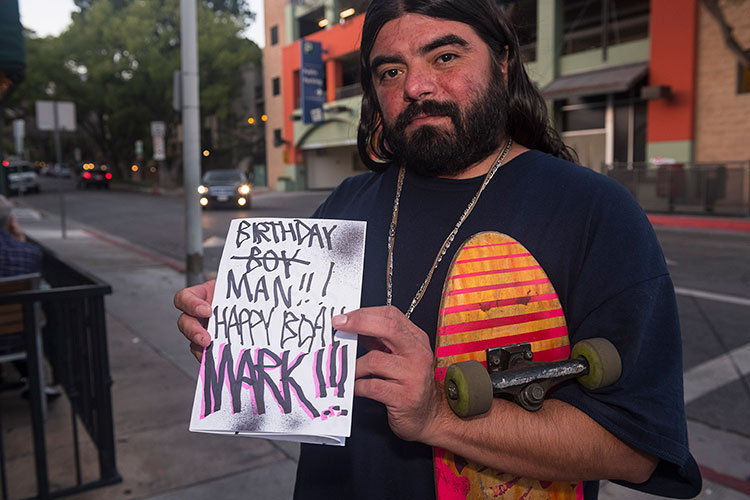 Neckface made a custom card for Mark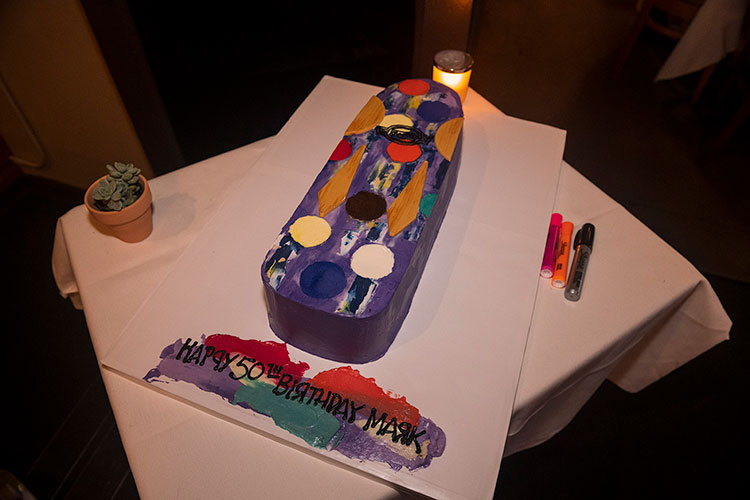 The cake was shaped like one of Mark's boards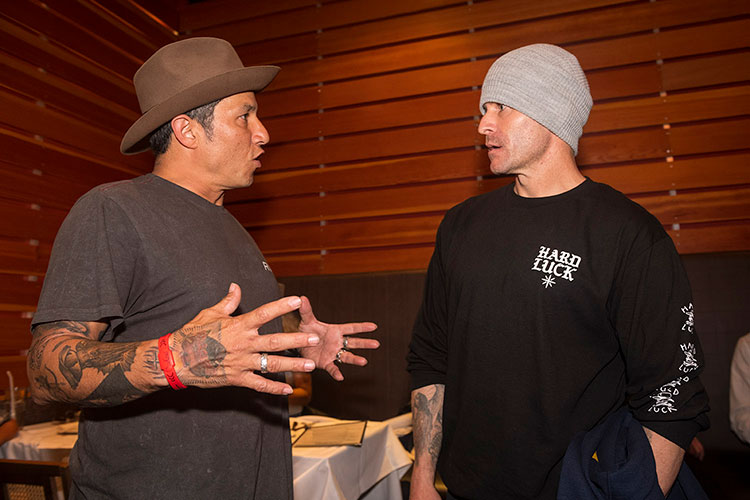 Hosoi telling Jason Jessee about the day he met Gonz: "He broke his board jumping down this gap, so I let him borrow my board and he broke it, too! That was when I knew we had to put him on Alva."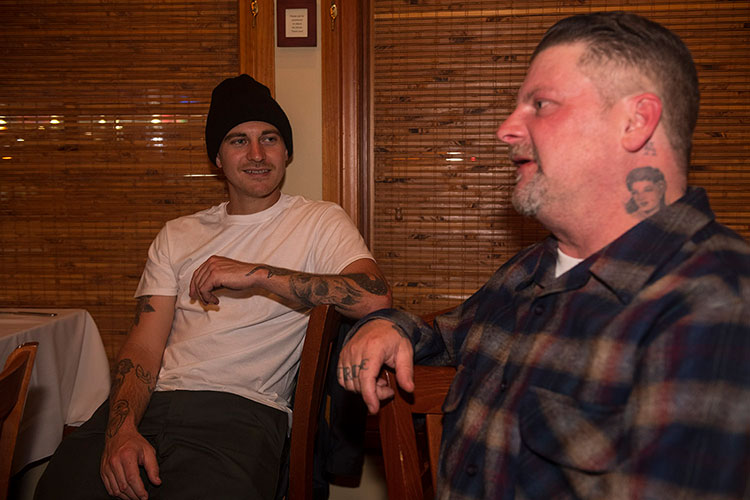 Mike Anderson and Eric Dressen reminiscing about Skate Street in Ventura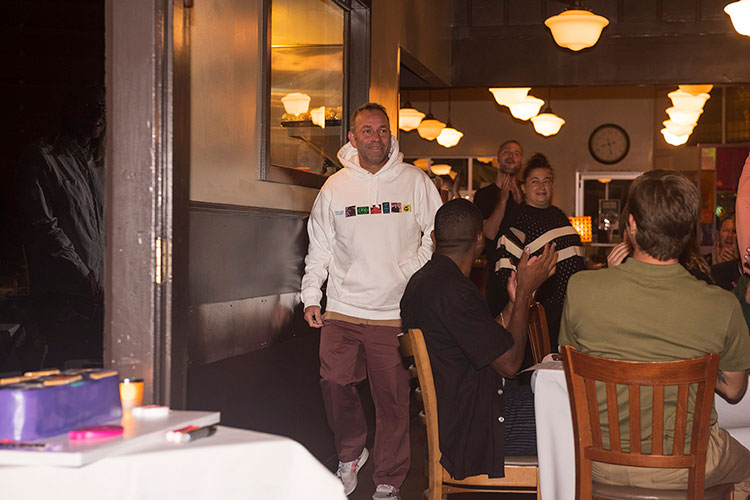 Then Gonz arrived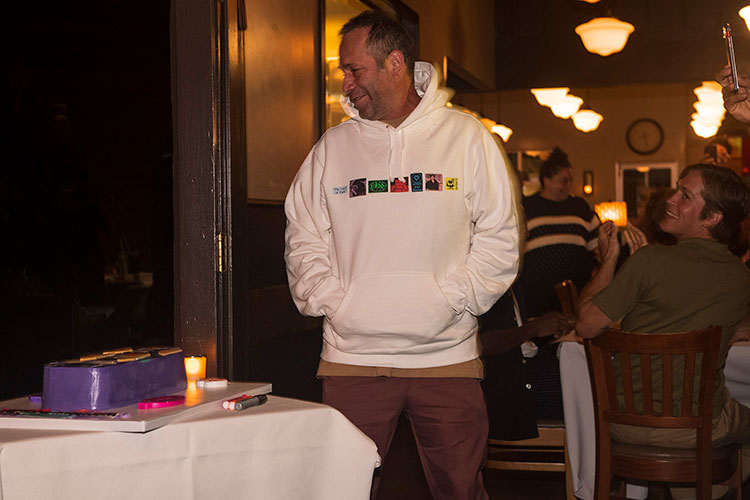 A cake?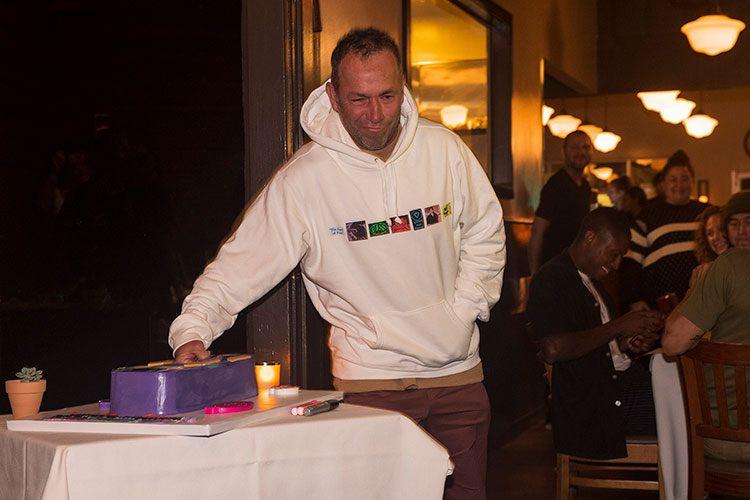 Splat!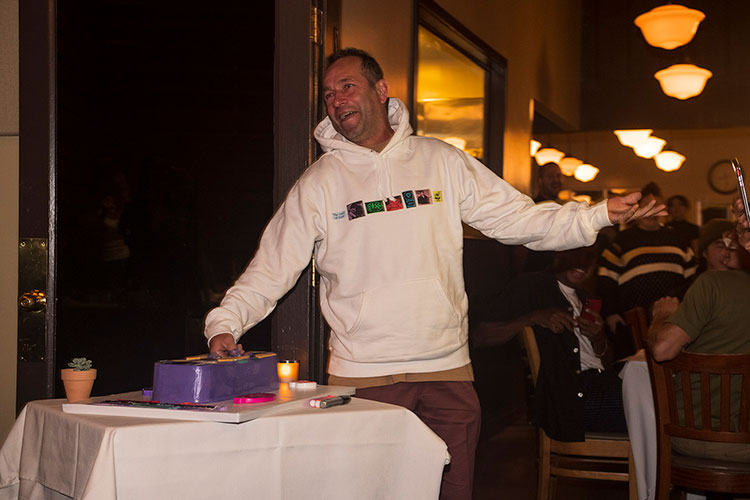 "Well?"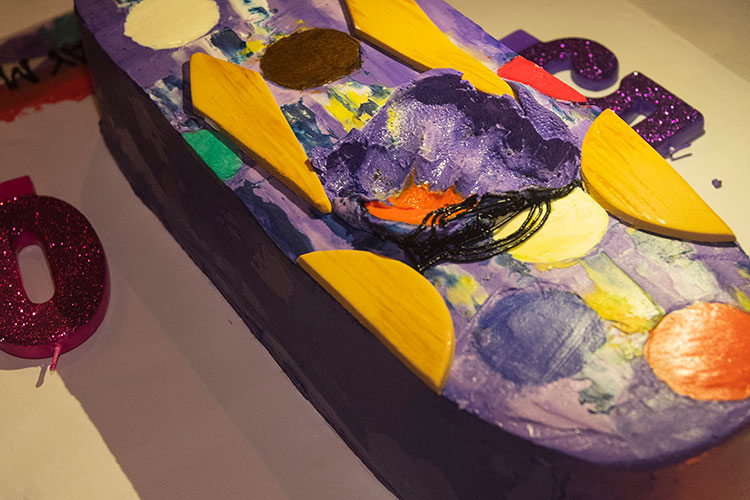 Always leave your mark…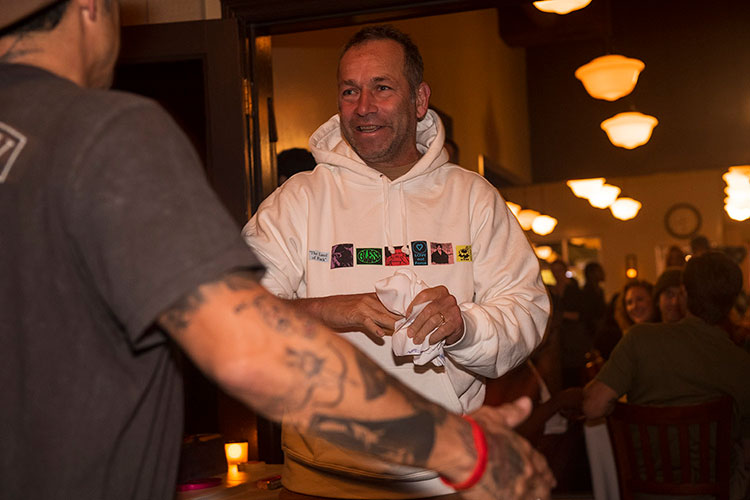 Hosoi coming in with a hug while Mark cleans the frosting from his hand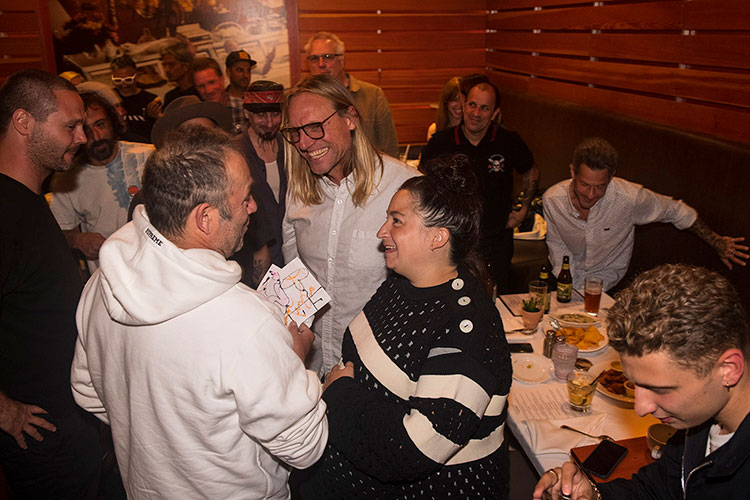 Natas and Tia presenting Mark with some birthday cards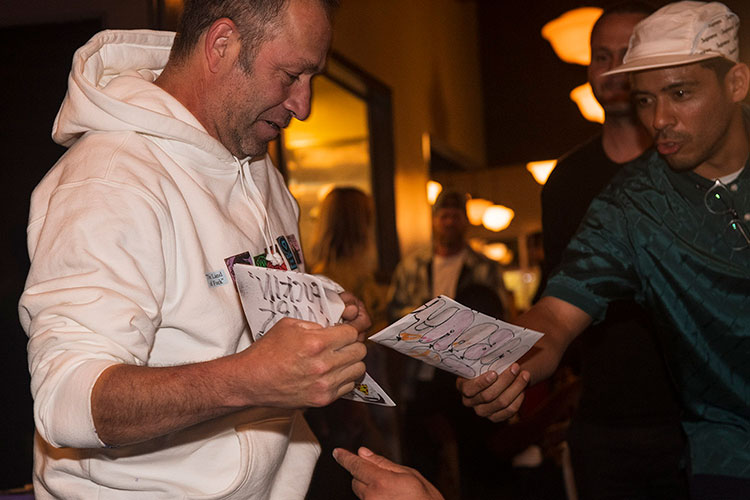 More cards coming in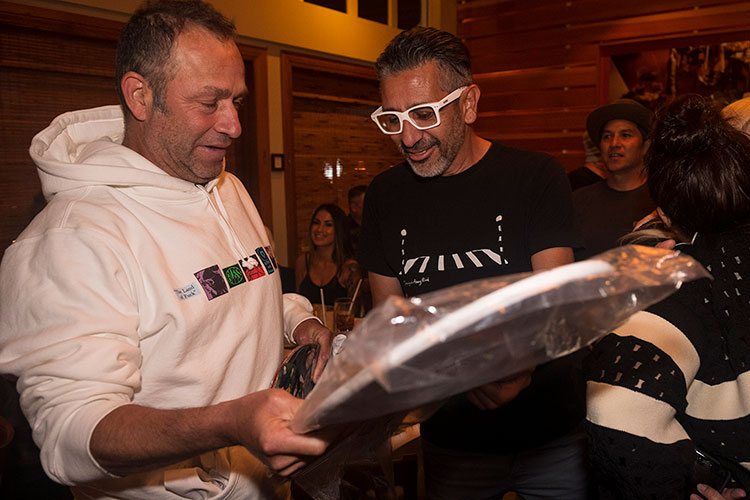 Eddie Elguera with a board signed by members of the crew they used to skate with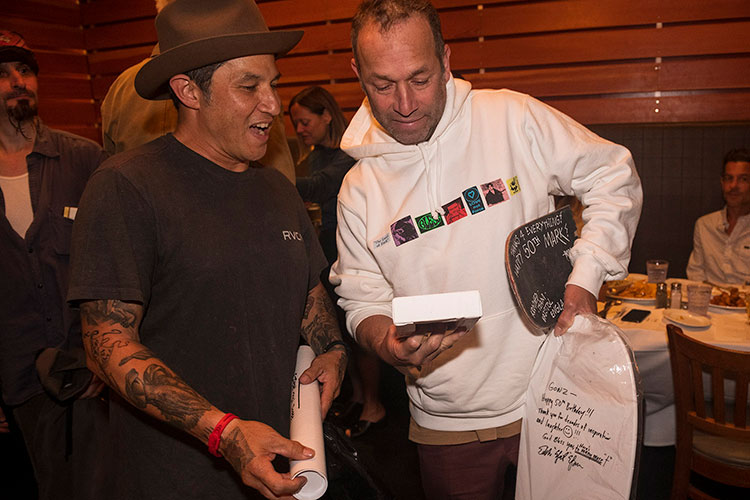 Hosoi with gifts from him and Pops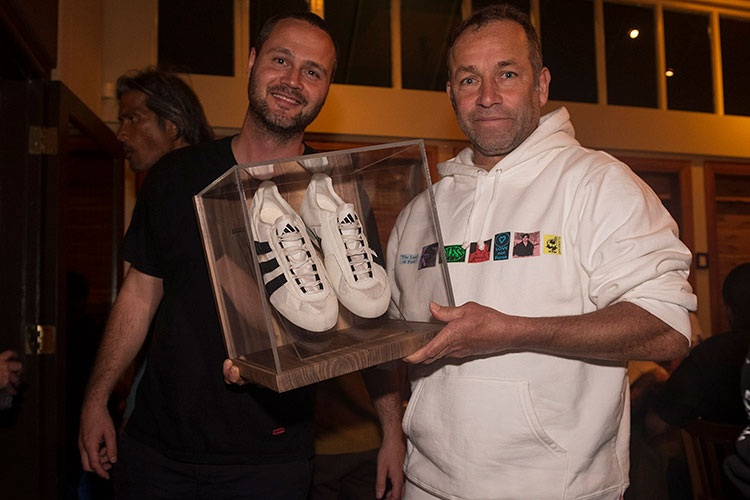 Jascha Muller and adidas presented Mark with a pair of the shoes he skated in when he first got on the three-stripe program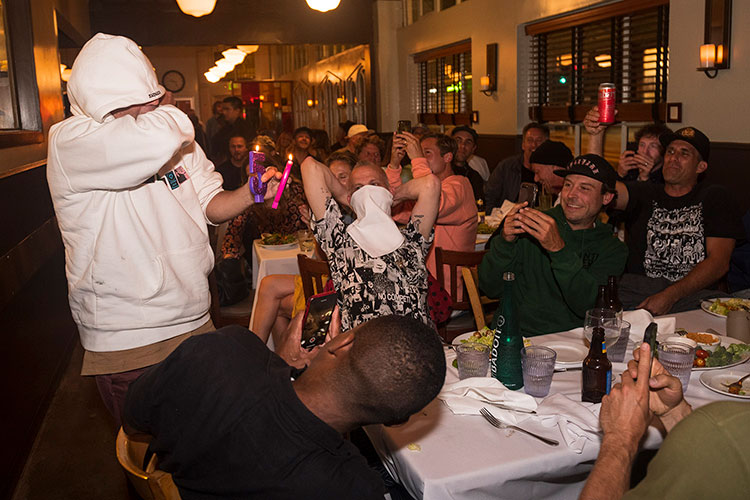 When it was time to sing Happy Birthday, the phones came out. Cardiel kept it OG and raised a beer instead. How many SOTYs can you count in this photo?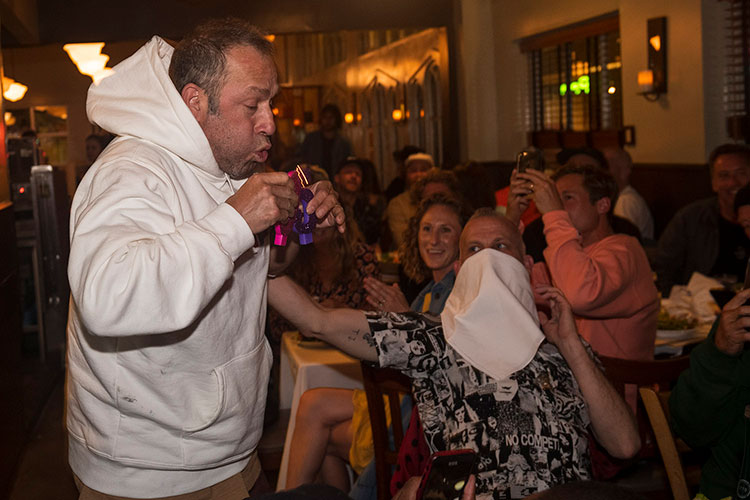 Dill with the smoke screen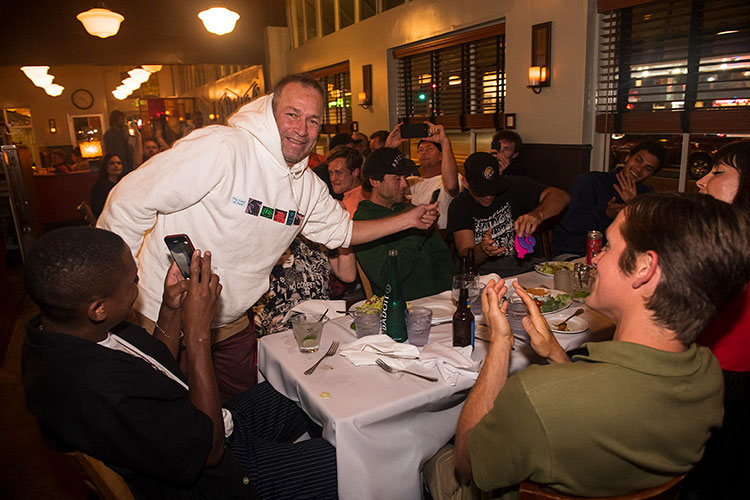 Cardiel gets the souvenir candles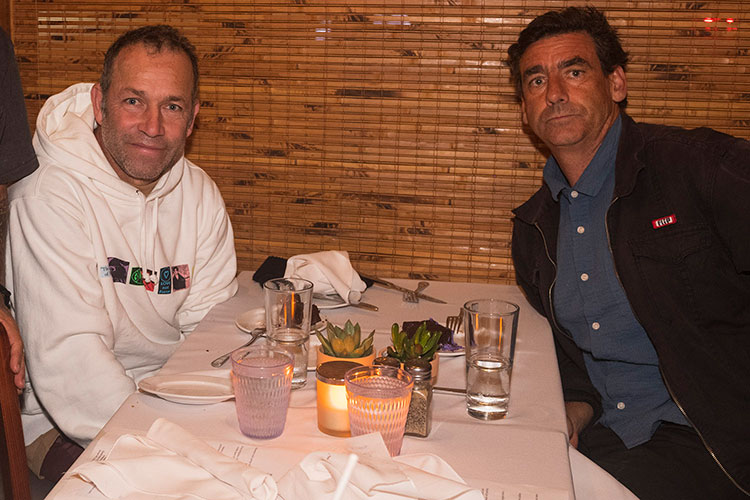 Mark and Lance Mountain, ready for dinner to be served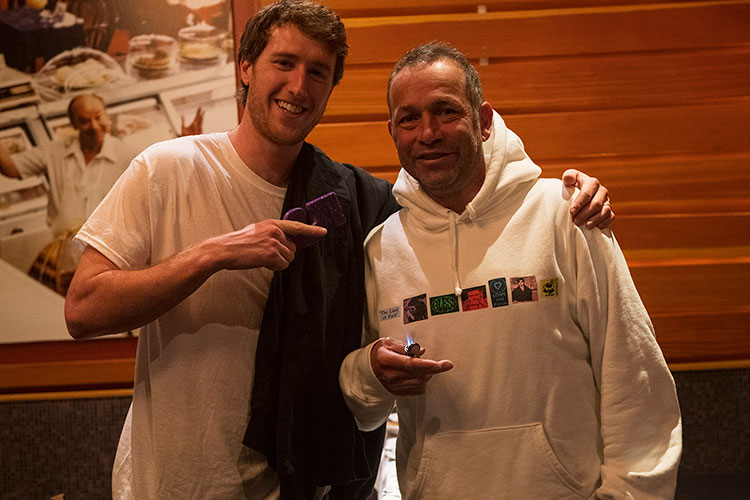 GT and MG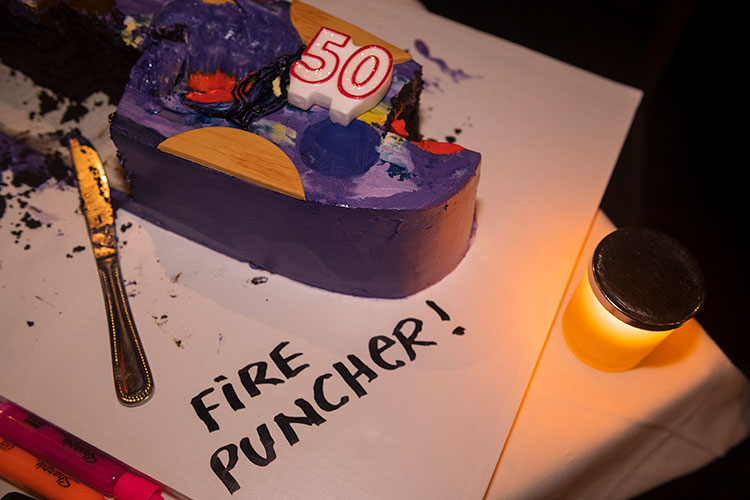 Fire Puncher! Happy 50th, Mark. Here's to 50 more!
6/10/2014

Beagle films a canine part, Barker Barrett has finesse with his skating, Gary reacts to P-Rod's new shoe, and here's an analysis of dolphin flip.