LRG's "1947" Premiere
10/24/2015
In an era of short attention spans and constant digital stimulus, not many companies commit to the full-length video project. LRG went ALL IN for "1947" and the result was incredible. The entire team kills it, and the guys behind the scenes, like TM Tyrone Romero and Director Kyle Camarillo, did an amazing job. Cheers to one hell of an offering to the Skate Gods.
—Joe Hammeke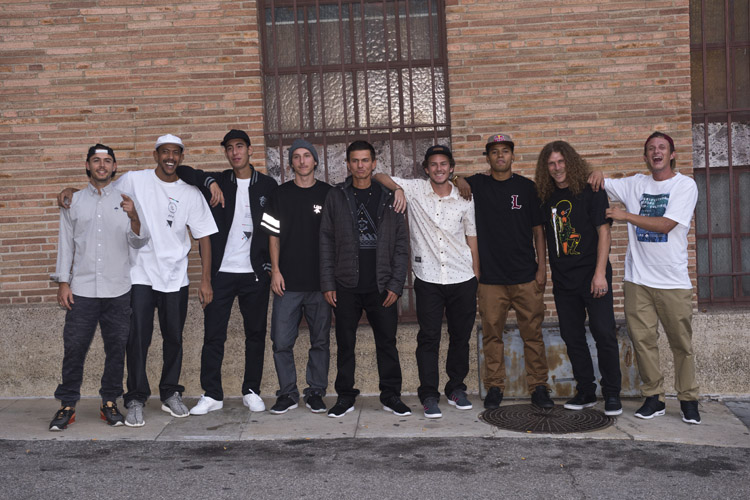 The LRG squad assembled and ready in the parking lot of The Standard hotel in Downtown LA.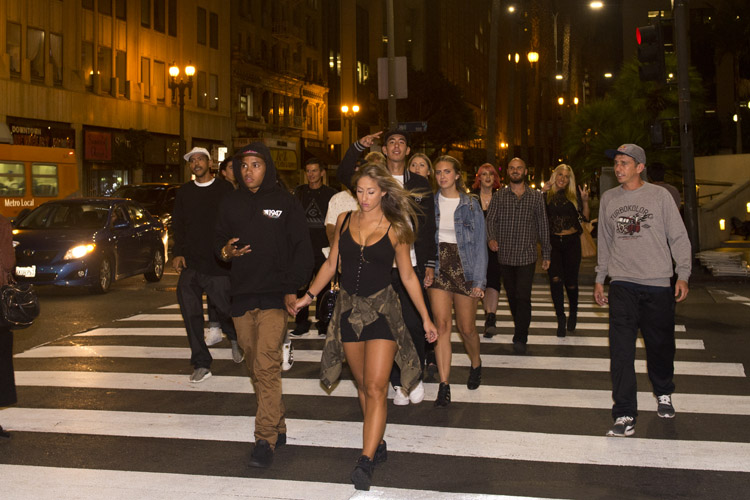 Felipe Gustavo leads the crew towards the Orpheum Theater.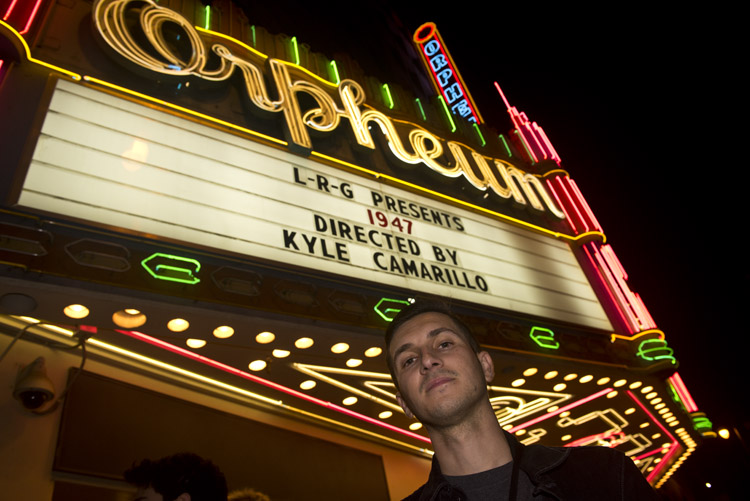 Filmer, photographer, editor and producer, Kyle Camarillo was already out front.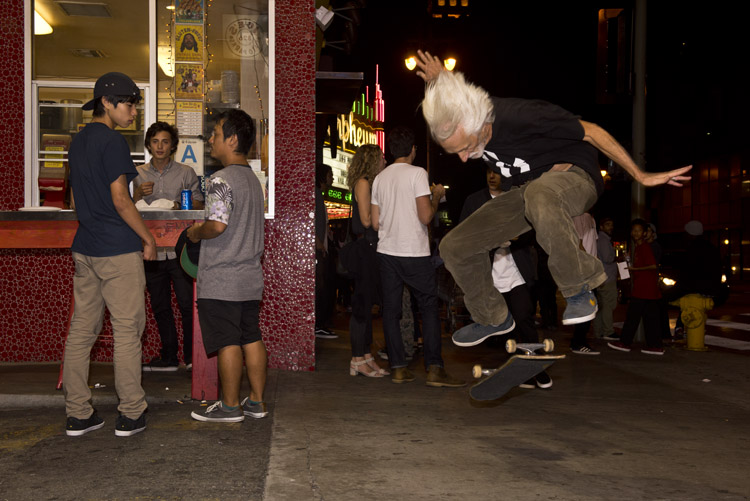 This old man was working on his kickflips in the parking lot.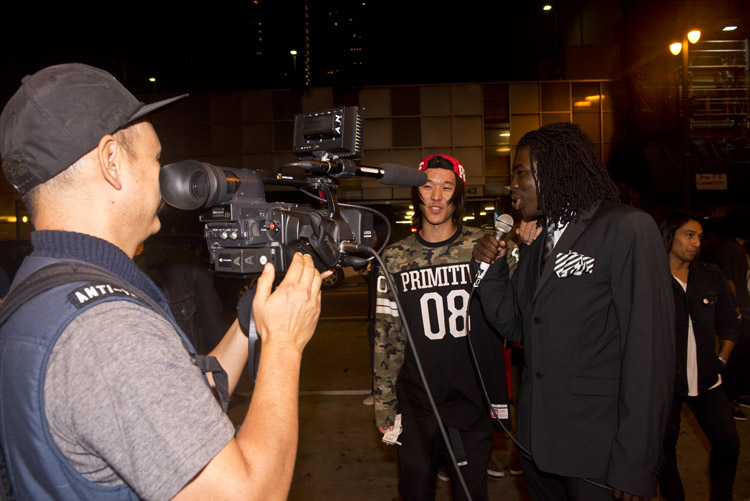 Gary Rogers was there, so look for a video recap coming soon.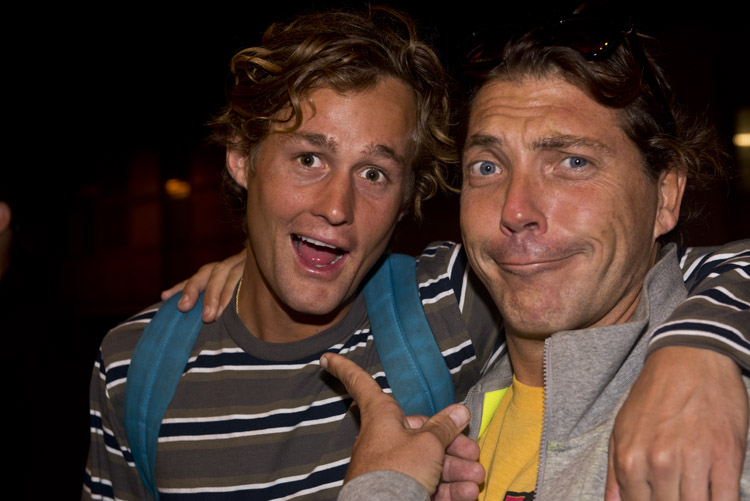 Sebo Walker and Feds anticipating.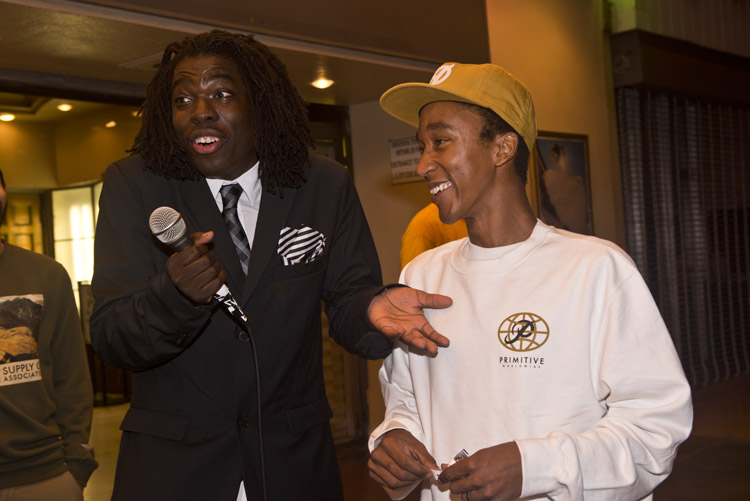 Devine Calloway! Where have you been?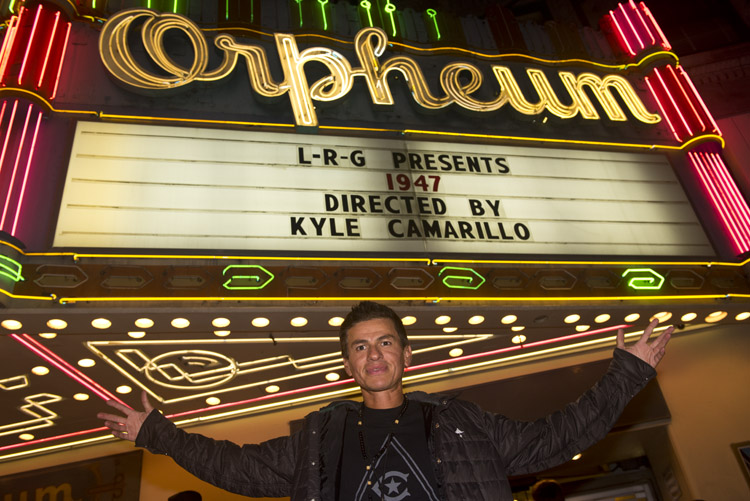 Chico says "Come inside and check out the video"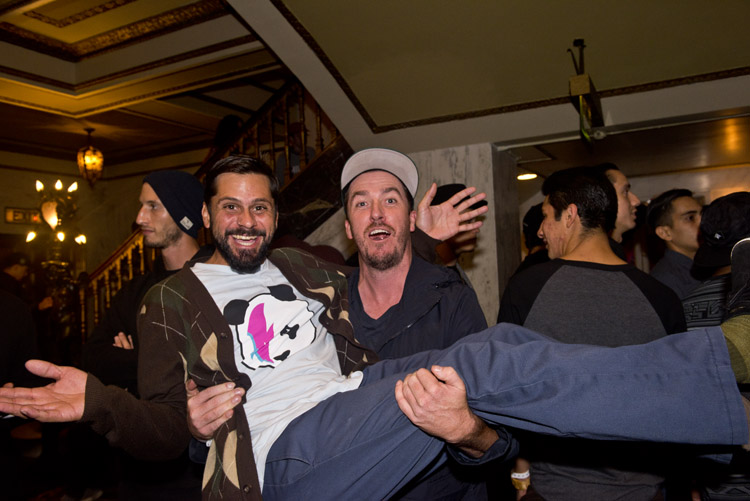 Roger Bagley and Louie Barletta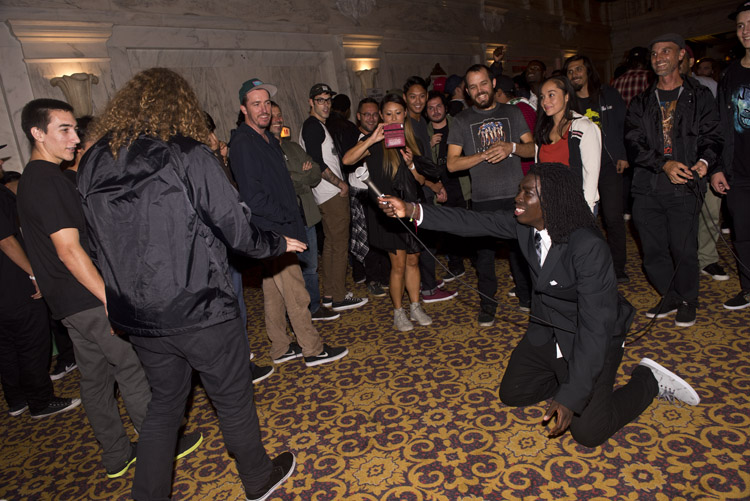 "Tommy! I beg you for an interview"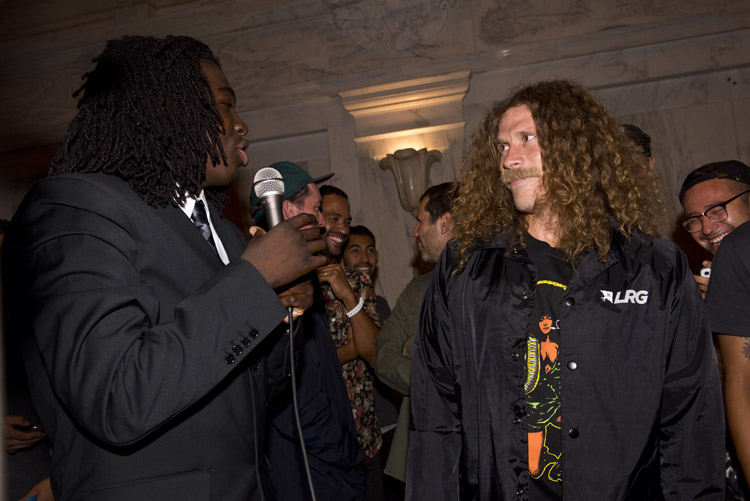 "Gary, you know I've been avoiding you all night"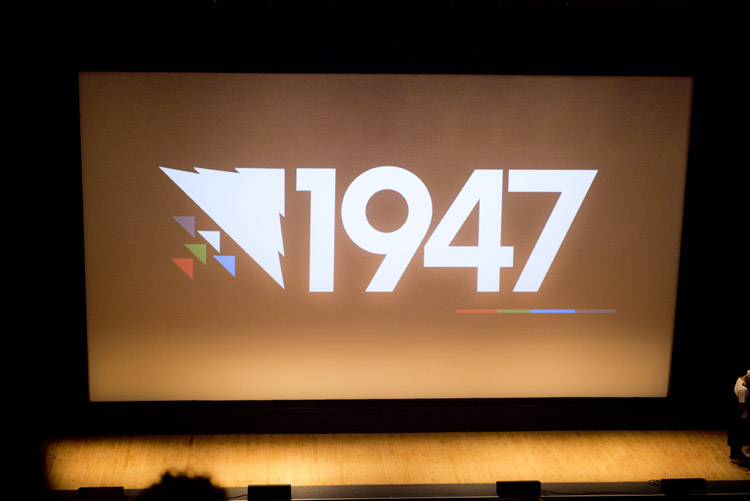 It's good, real good.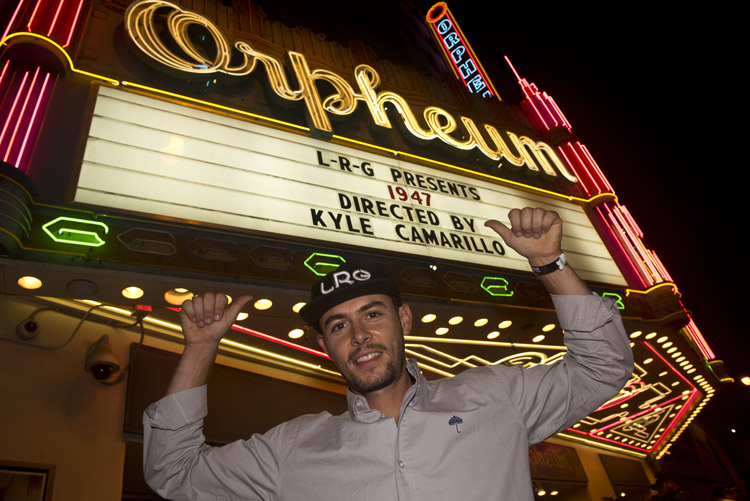 Jack Curtin, stoked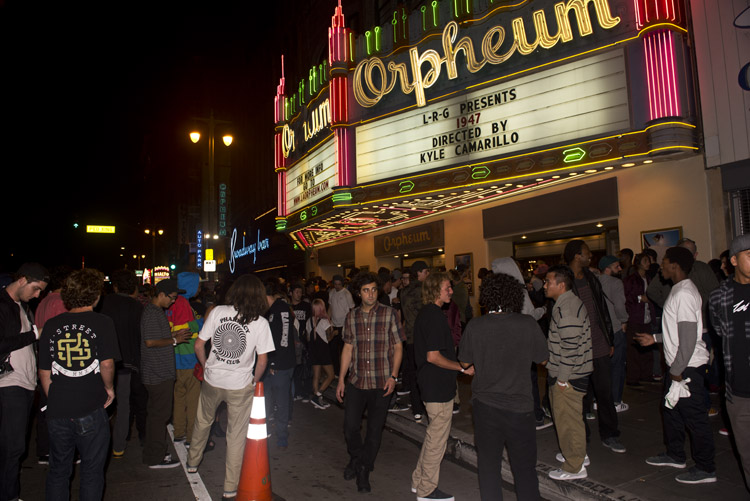 The crowd piled out into the streets.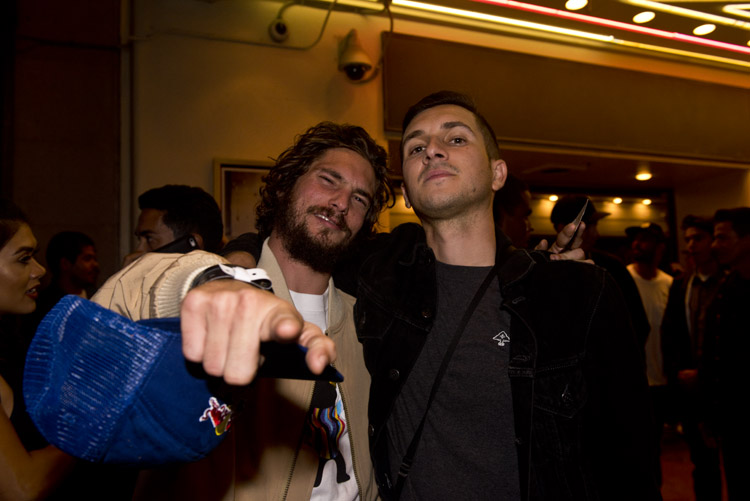 See you at Black.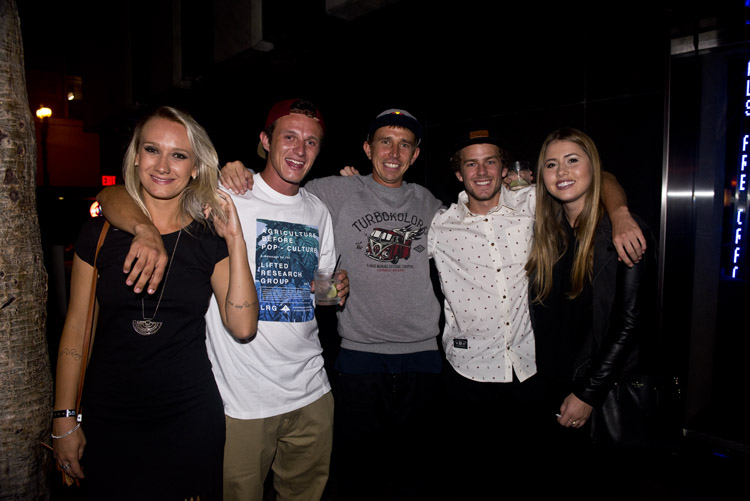 Carlos Ribeiro, Joey Brezinski, Trent McClung, and the ladies ready to party.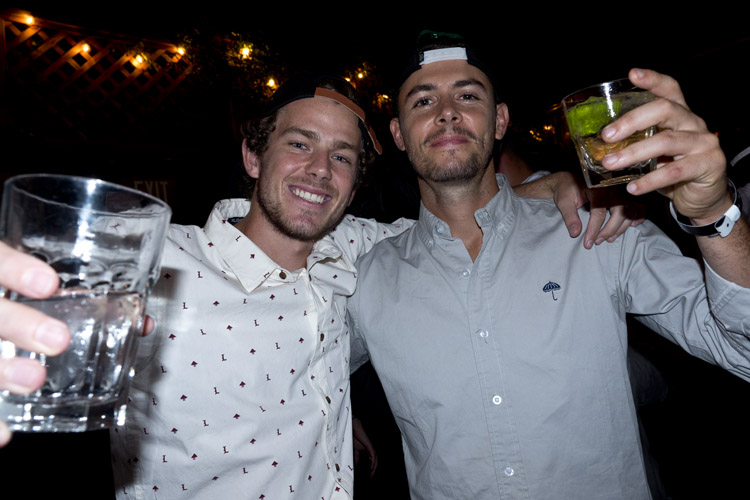 Trent McClung and Jack Curtin celebrating success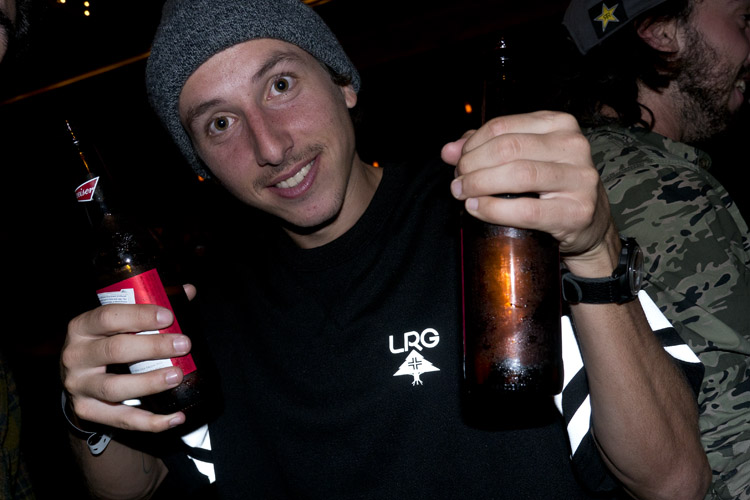 Tom Asta dropped a baby and a video part all in the same week—Congrats.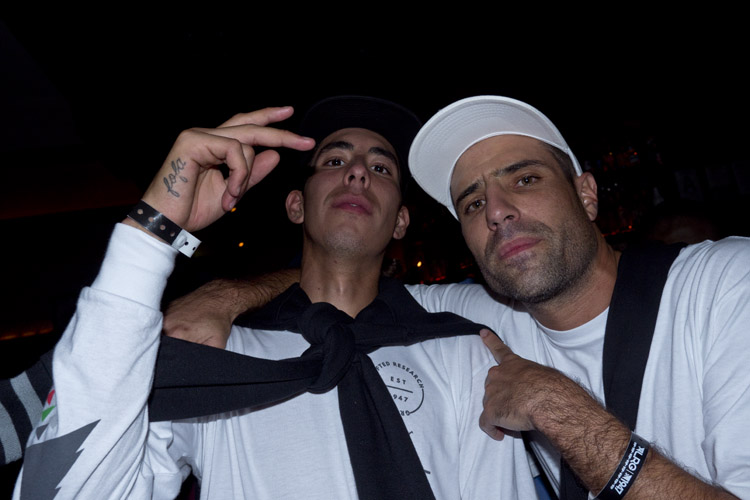 Miles Silvas shut it down!
1/18/2022

Gary talks Gavin Bottger's Scuddle part, Leonardo Bodelazzi's Leozinho part, Plazacation in Berlin, Yuto Horigome and more in today's episode of Skateline.