Sneak Peek: March 2012
1/20/2012
The Big Apple gets bit by Jon Dickson. Switch flip, dog. Photo: Burnett.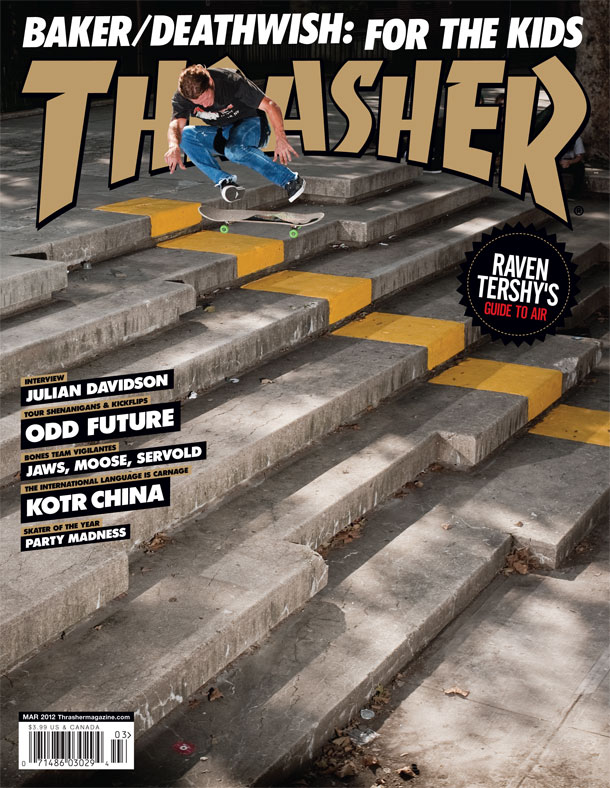 Subscribe from only $17.95
and get twelve mags delivered to your door plus your choice of free t-shirt, DVD, or digital edition.
Have a Nook? They're offering up a 14 day FREE trial of Thrasher magazine.
Get yours today.
6/01/2016

Kick it with Dickson in the LBC as he rips his local park and talks about his new pro "Sorry" wheel for OJ.