Burnout: Cinco de Slammo
5/06/2016
Bust or Bail: Cinco de Slammo went down yesterday at the storied San Diego Sports Arena Triple Set. Unlike many famous spots, the triple had only one trick to its credit – an ollie by Jeremy Wray. Jacked run-up and attentive security has kept that list consistent ... until now.
Photos by Burnout and Rhino.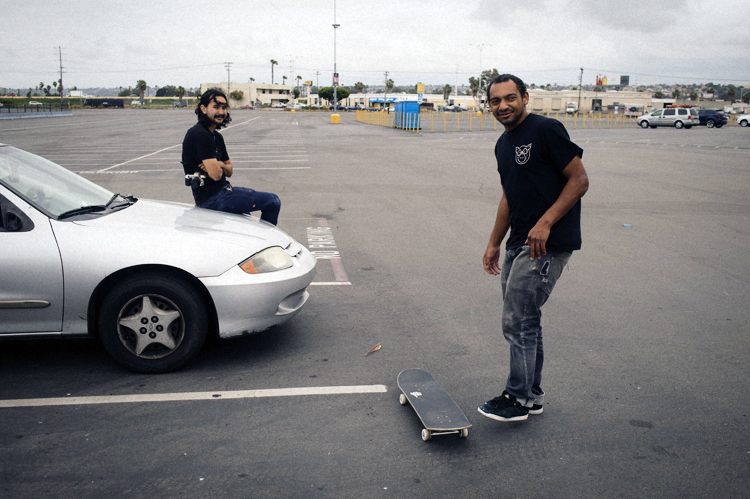 First ones here! Forrest is ready to rip.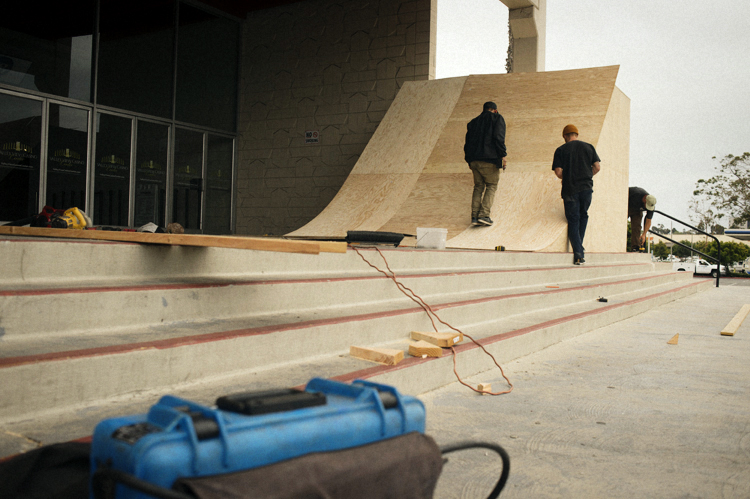 Don't worry. It'll get done.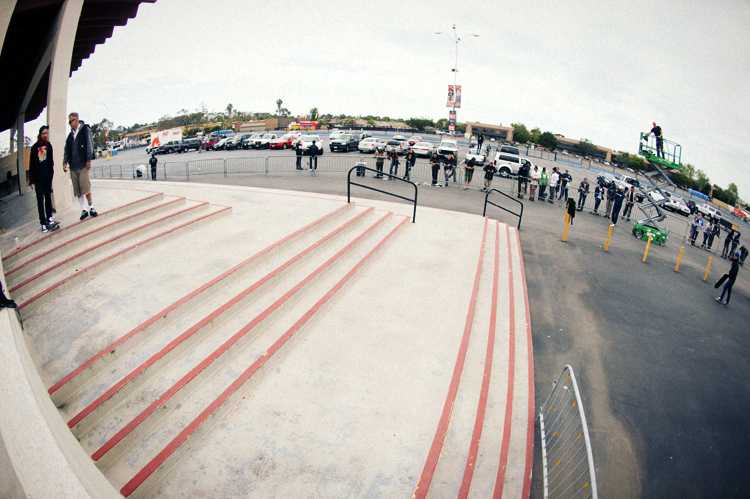 Spot update: still gigantic.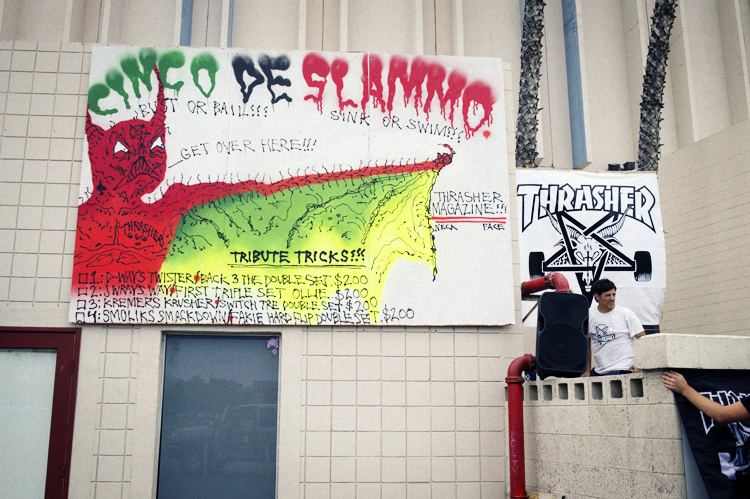 Custom signage.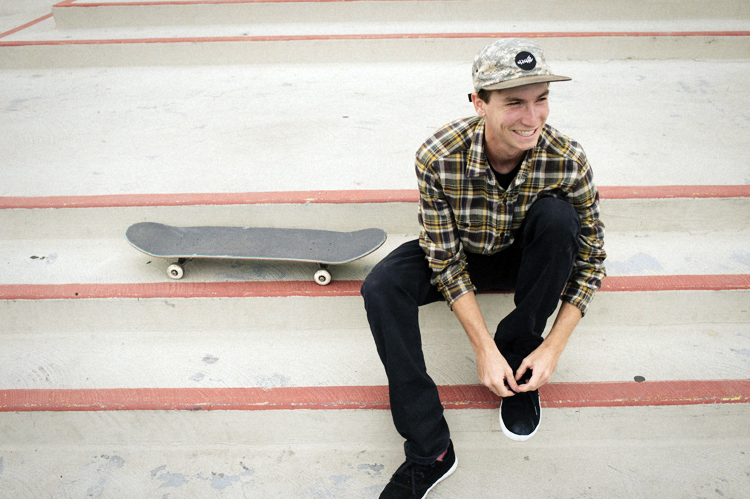 Another Early Ernie.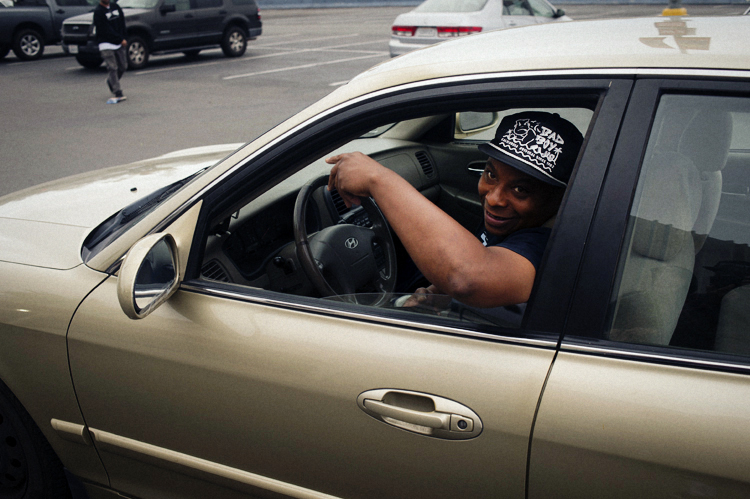 The Juice - drive by.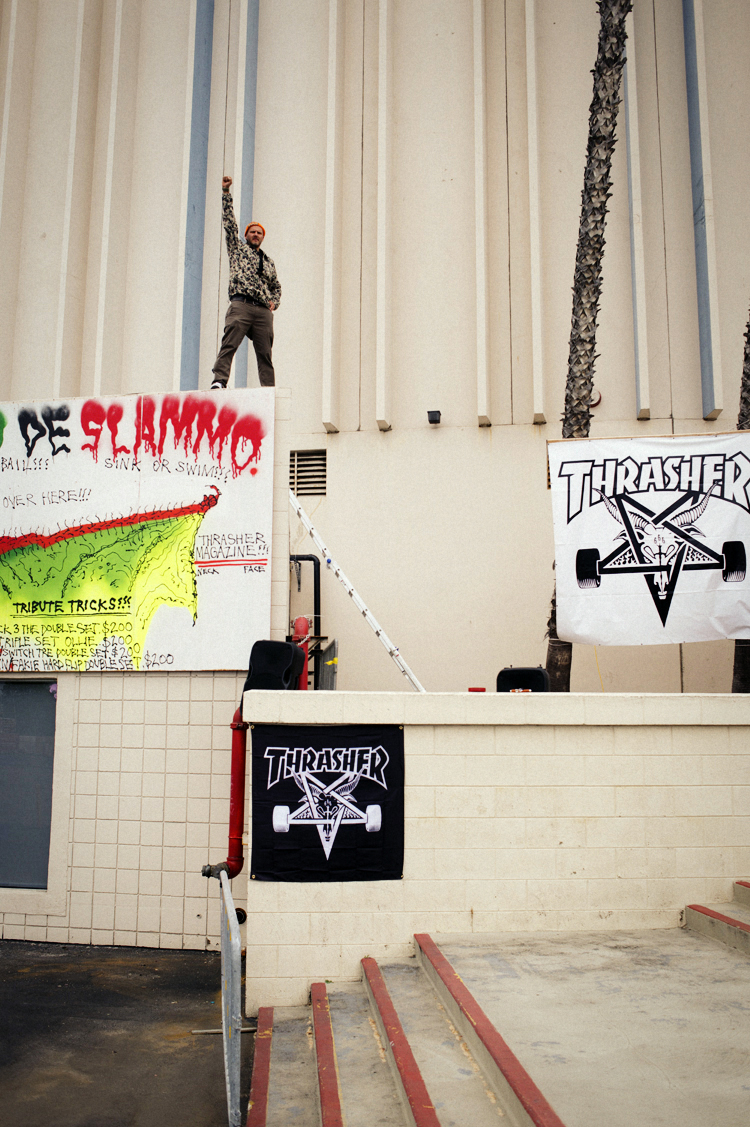 The Orkney's Most Pumped peeps angles.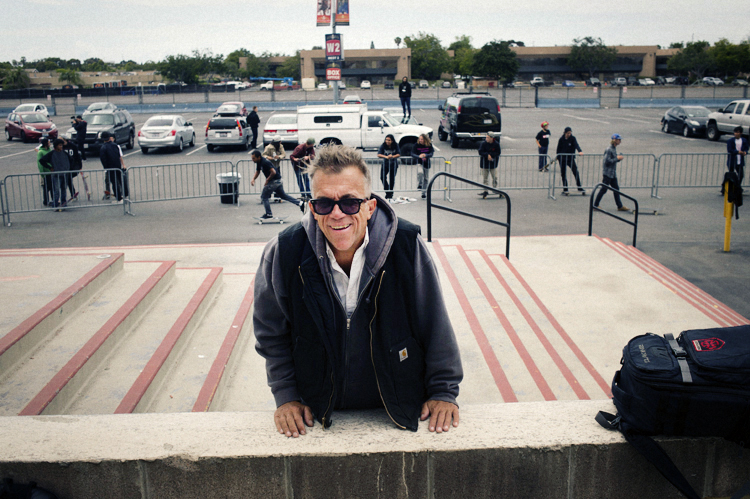 He really loves this stuff.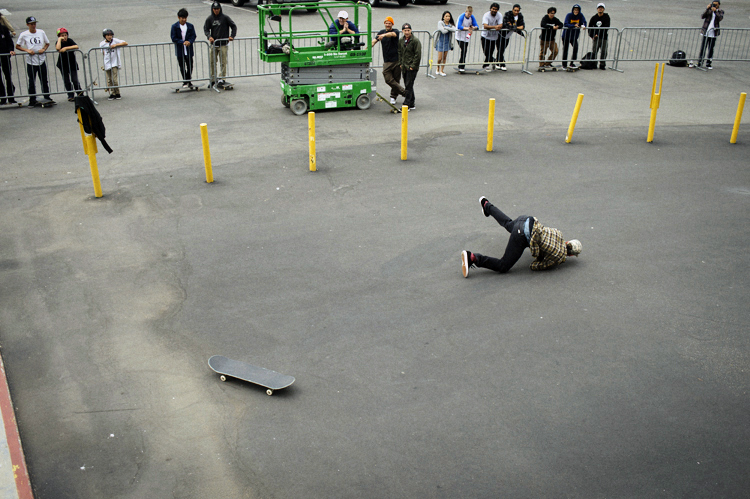 Little pre-game.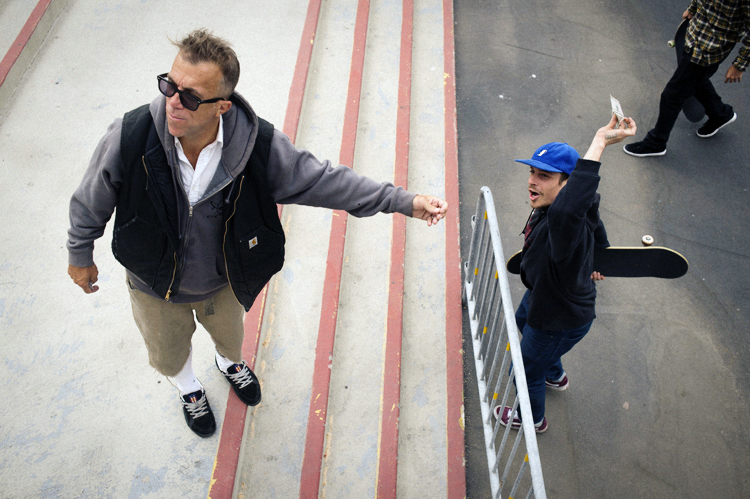 Merlino won $5 off Jake with a first-try switch flip.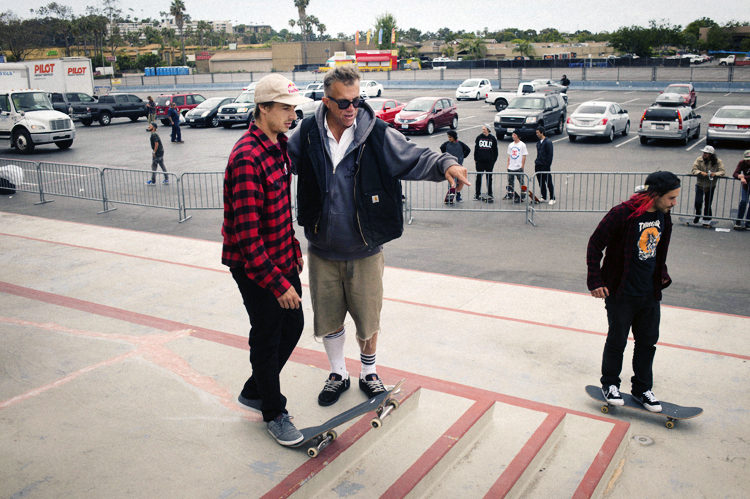 Coaching.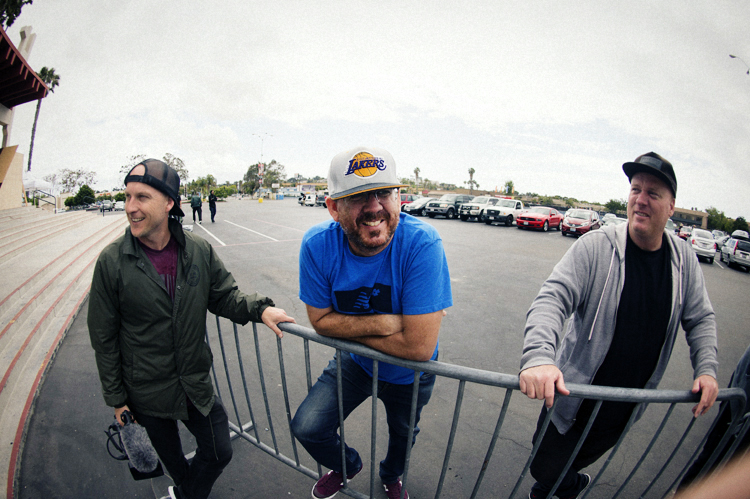 Industry types, prowling the perimeters.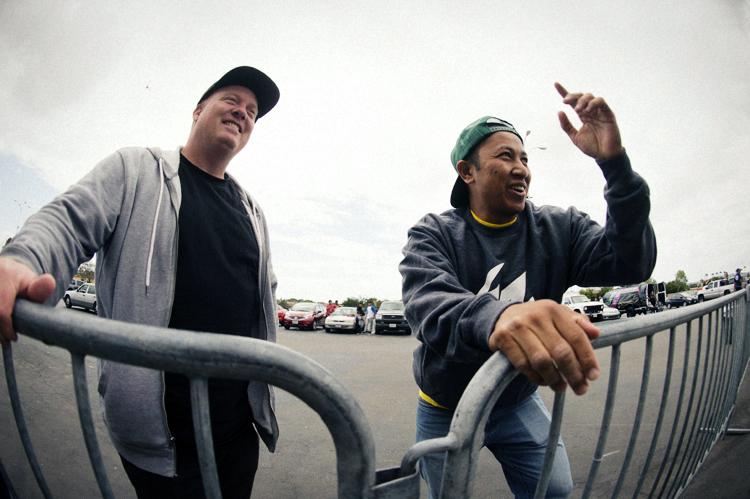 Channita made it!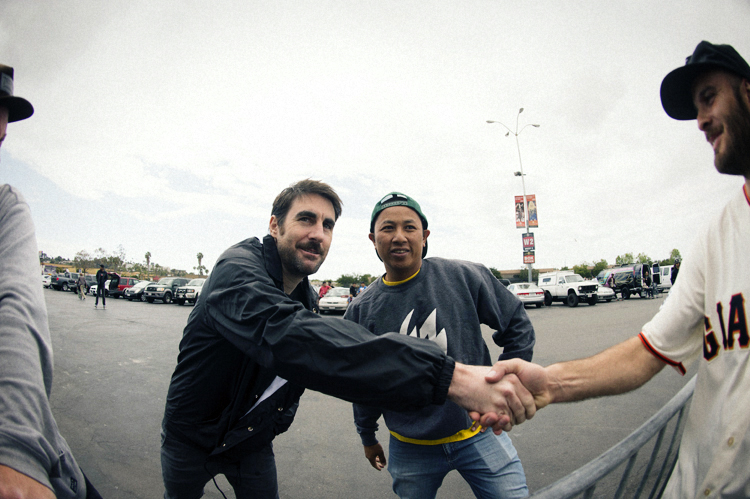 Yeah Bill!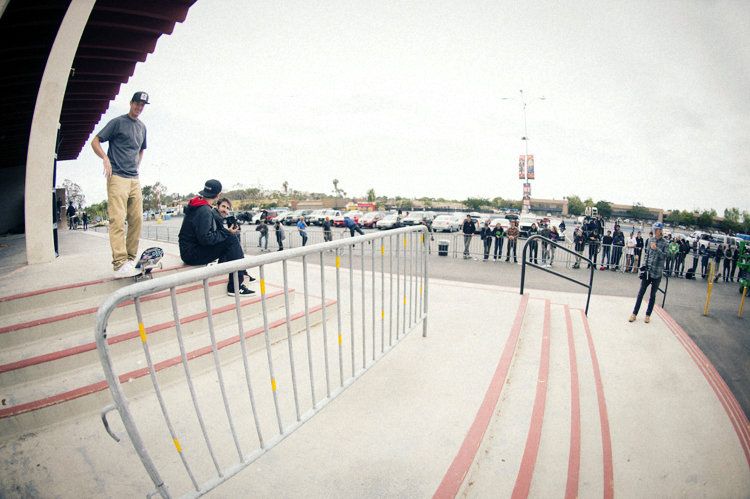 Who's this lookie-loo?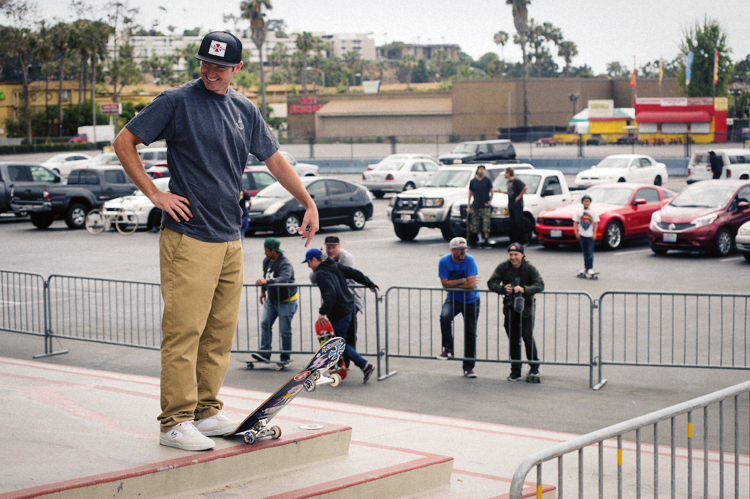 Oh shit! J Wray did it without a ramp, in case you hadn't heard. Please discuss among yourselves.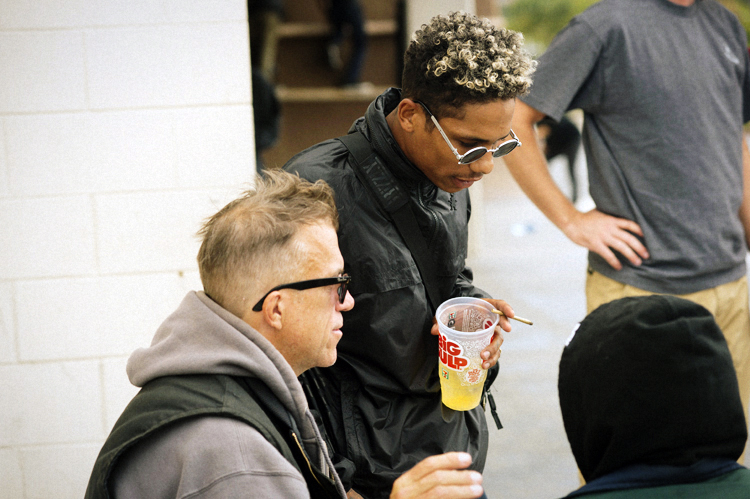 Boo on Gulp.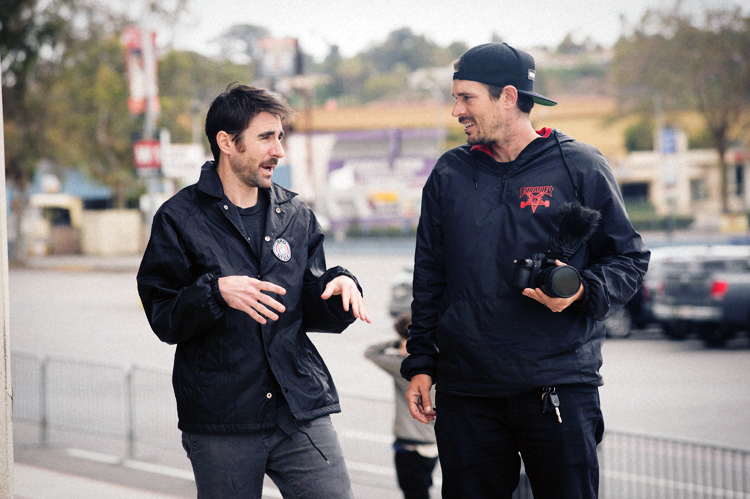 Old Fallen talk, probably.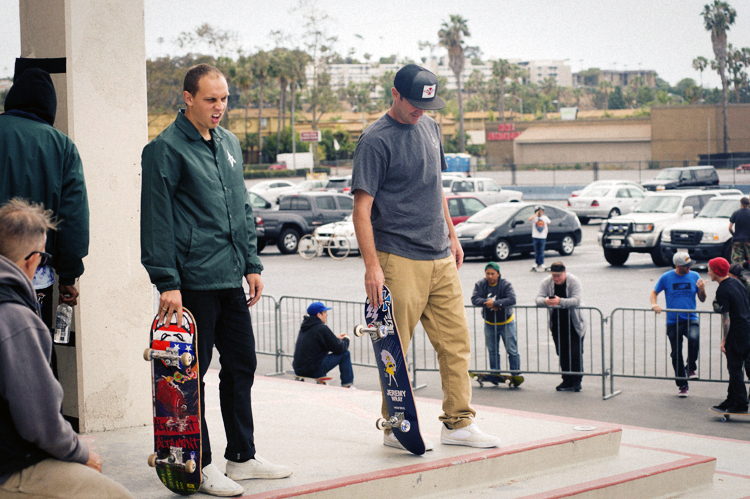 Frankie Heck, of Bronson pre-roll fame. Trippin'!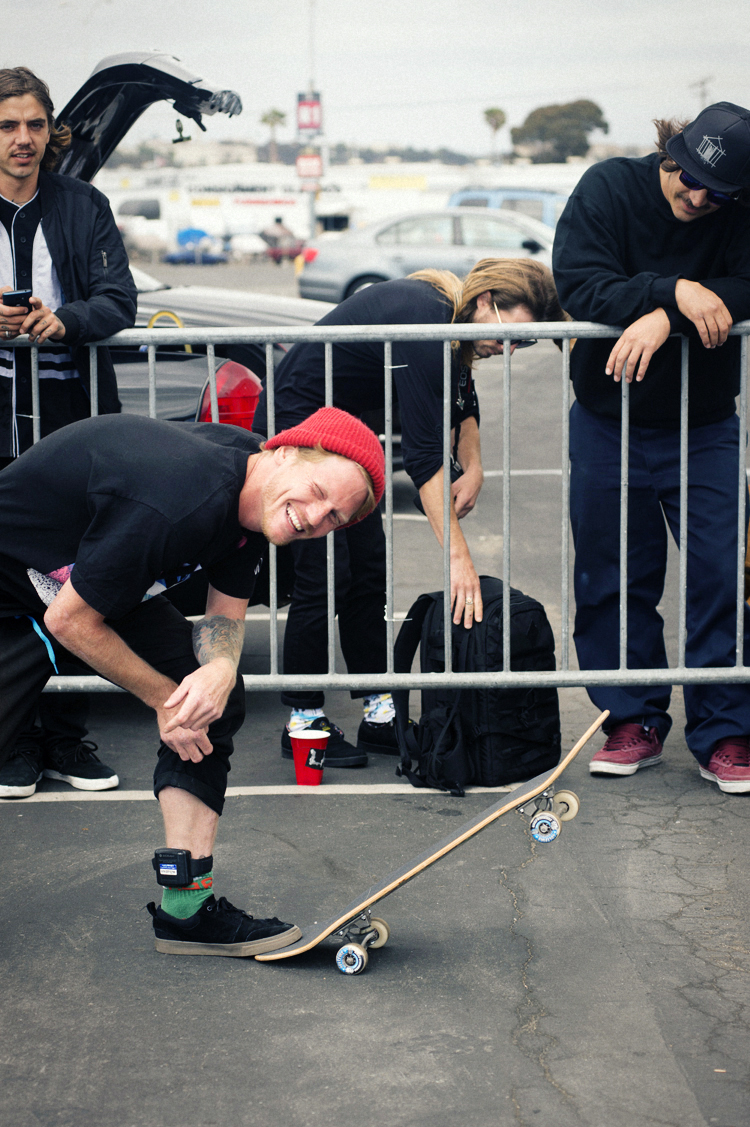 'What do you mean? I AM at work!'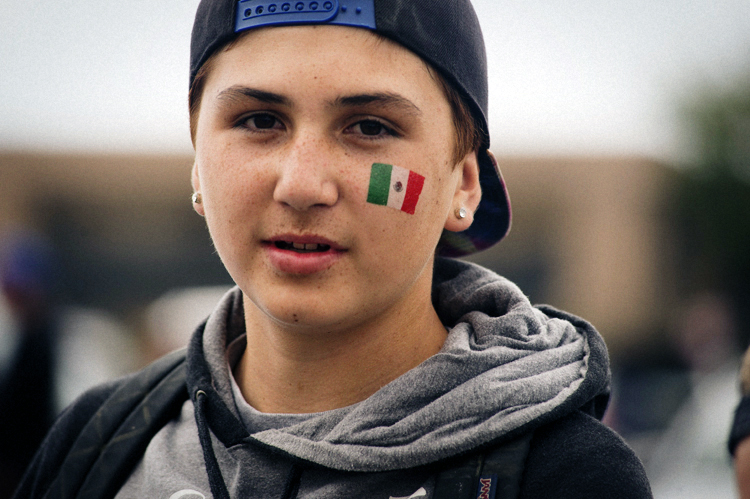 Cinco de Face tat.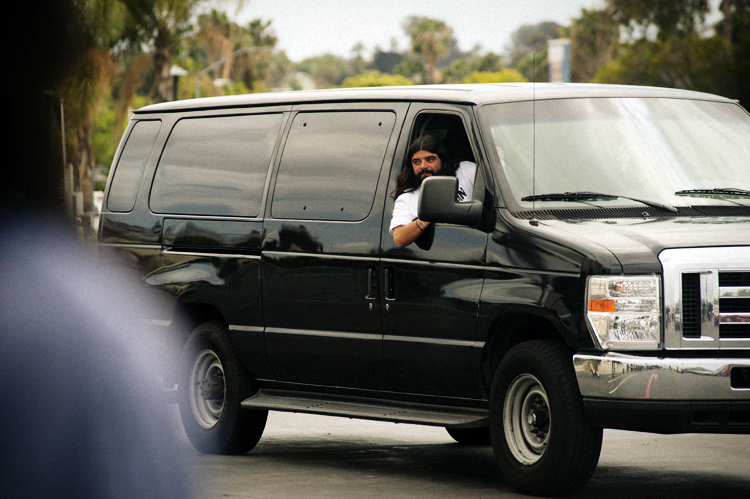 Here we go ...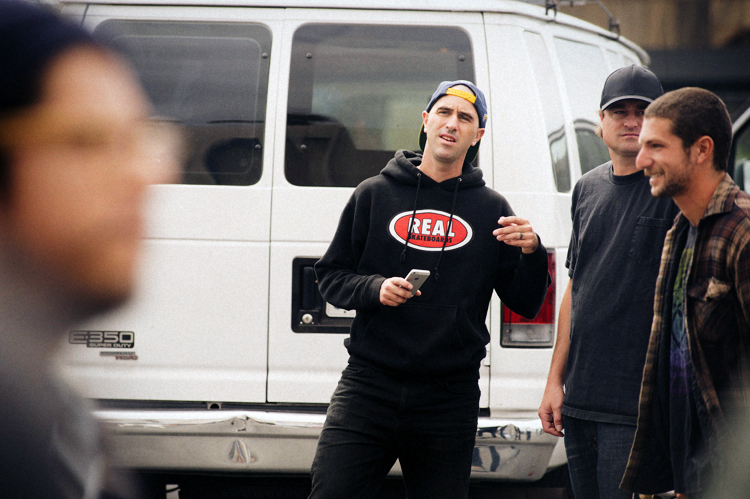 Aultz, eyeballing it.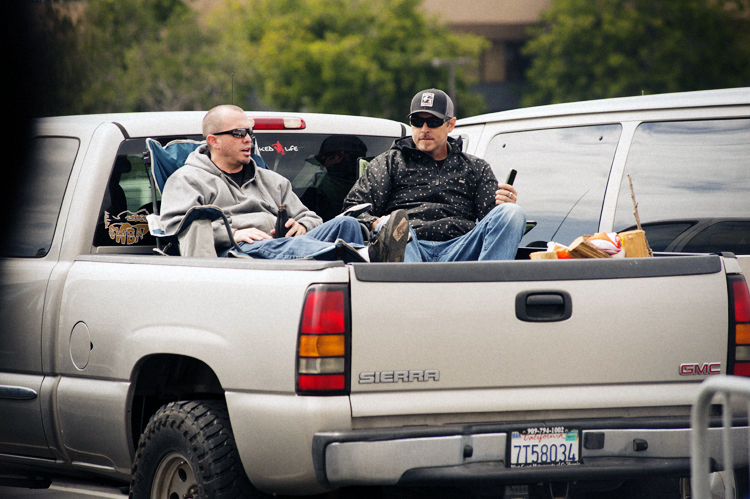 Eazy does it.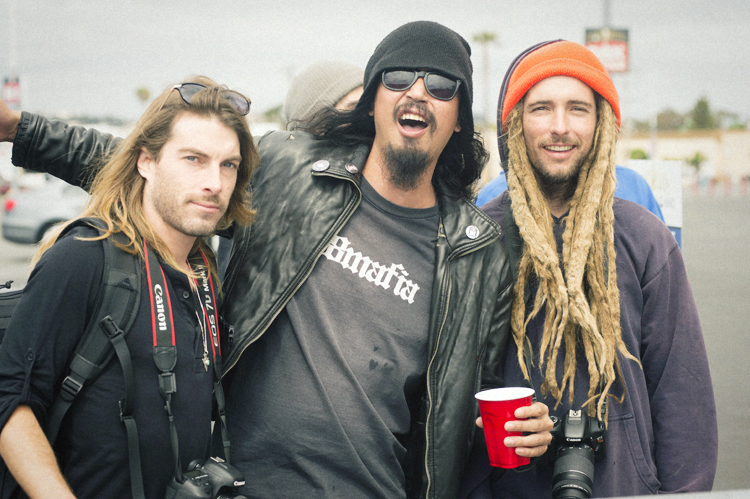 Lapdog and co. The 'Mafia runs deep in SD.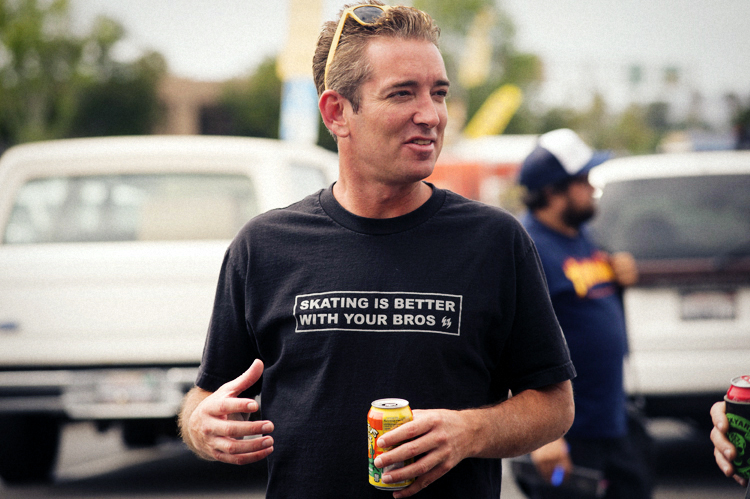 Jonas Wray!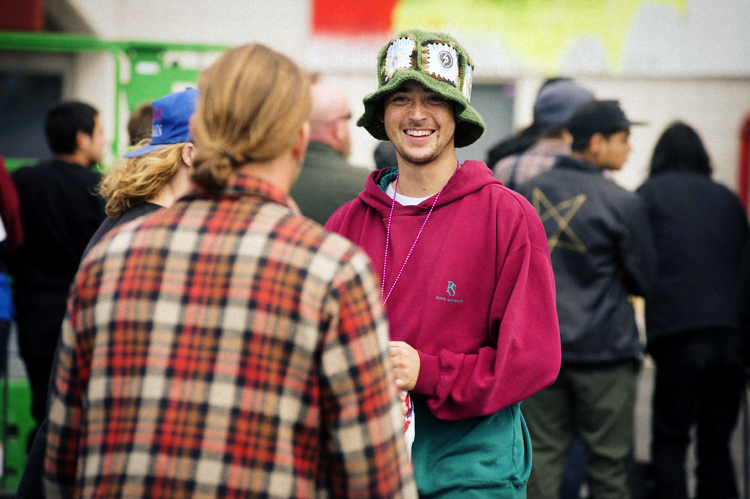 If Rowan's hat doesn't say 'party' I don't know what does.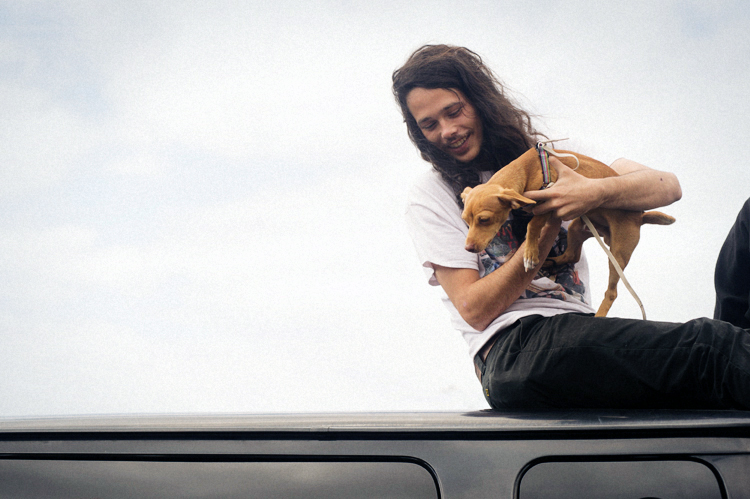 Bring your small dog, if you got one.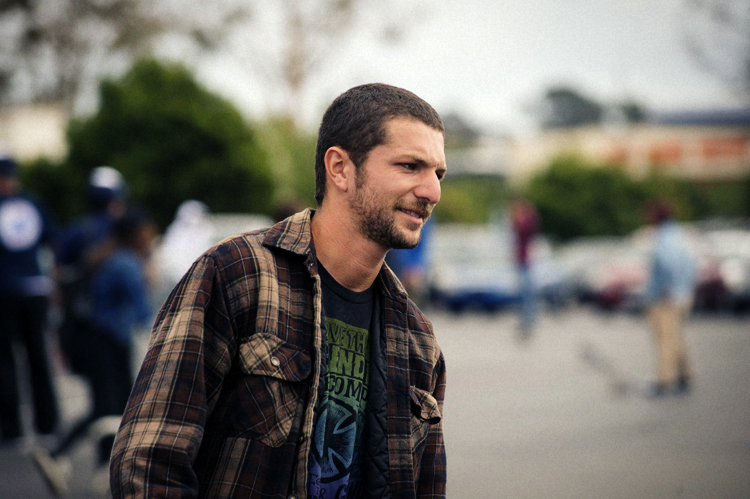 Zavala of the Sheps!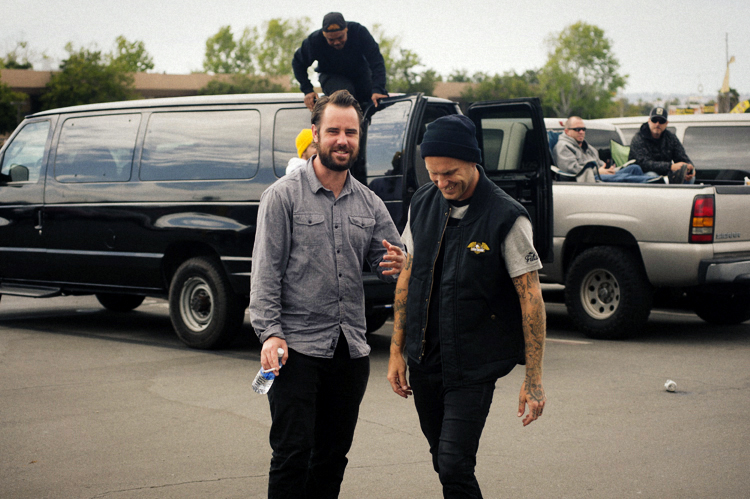 Carlin on Campus with Brockman Best Skater.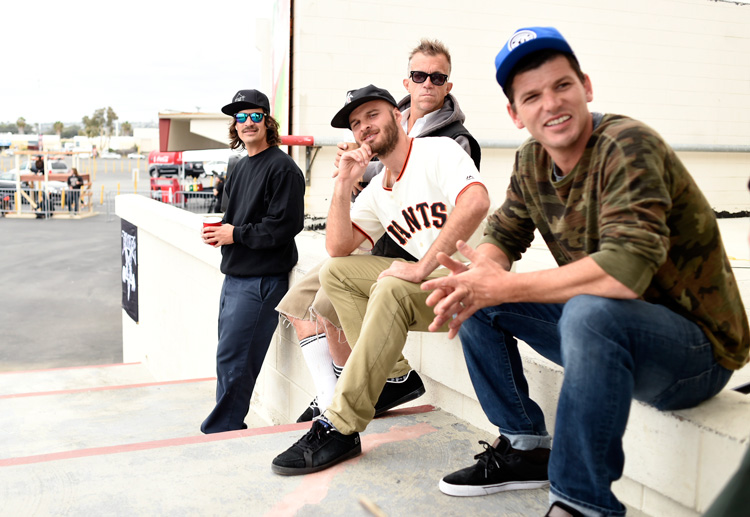 Hits, TV, Apples ... not bad!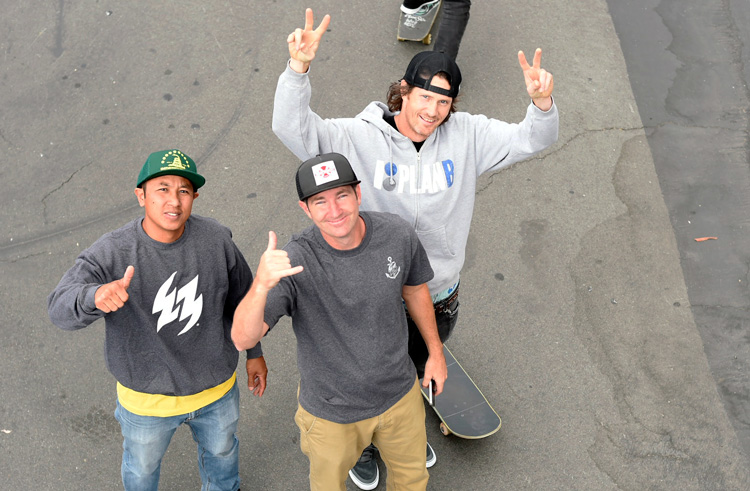 Plan B's finest.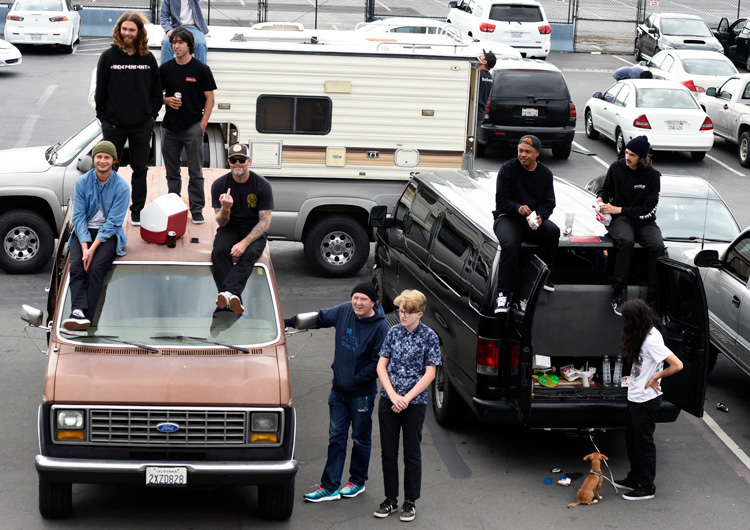 Little bird from Ol' Mumford.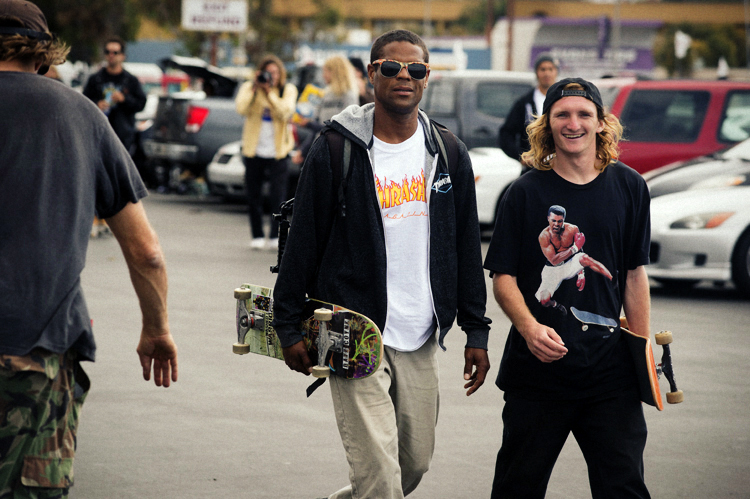 The 'Bone!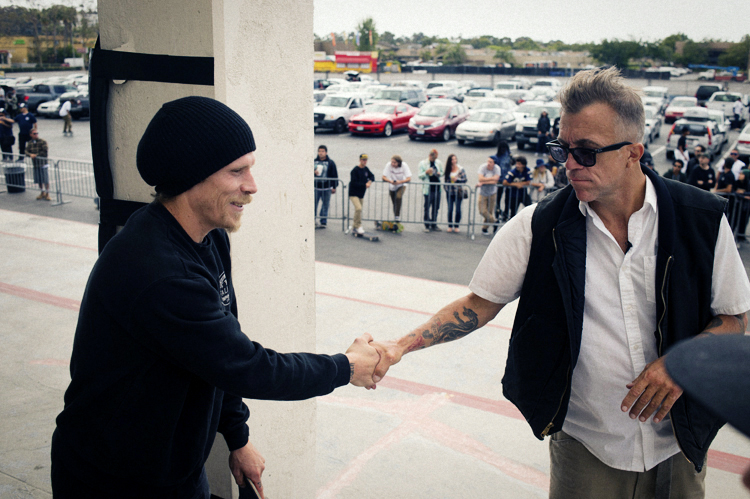 Then the big guns started showing up.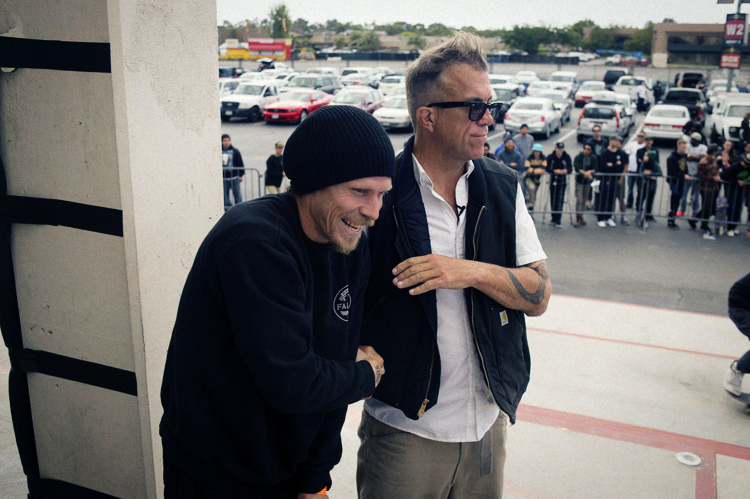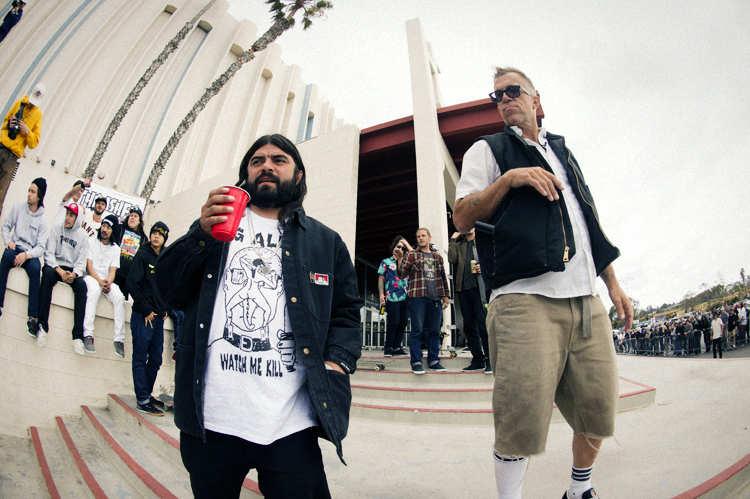 'Should we play the Anthem?'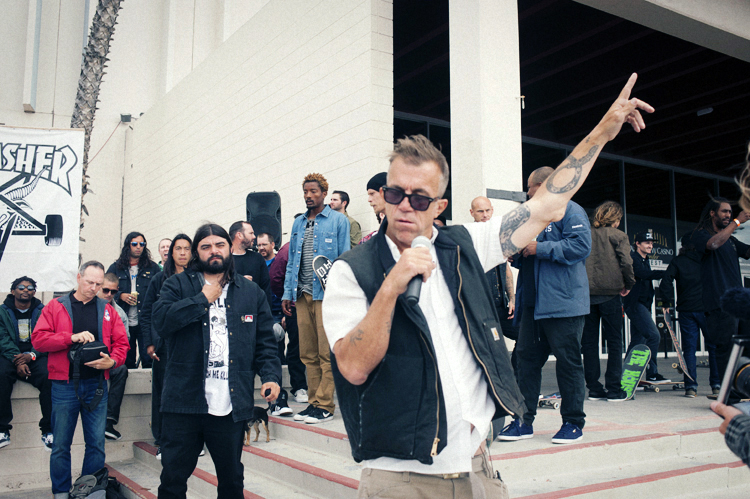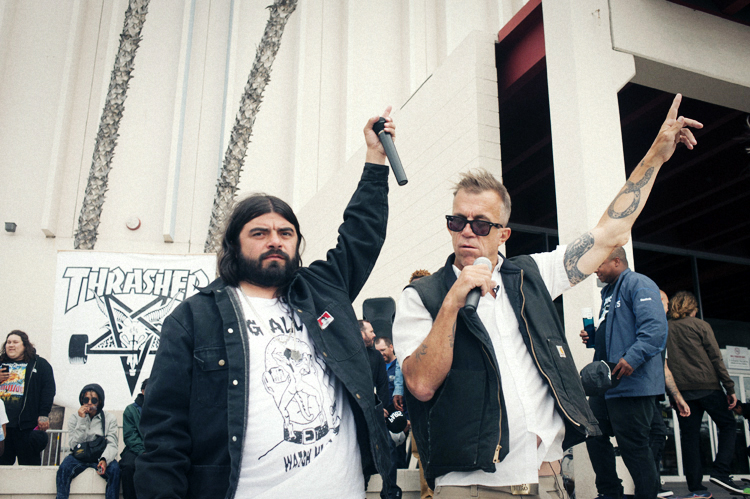 Hats off during the National Anthem.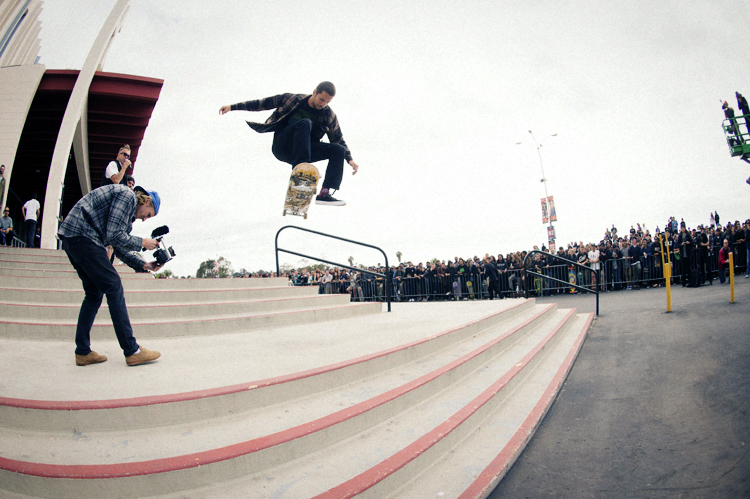 And then it was on!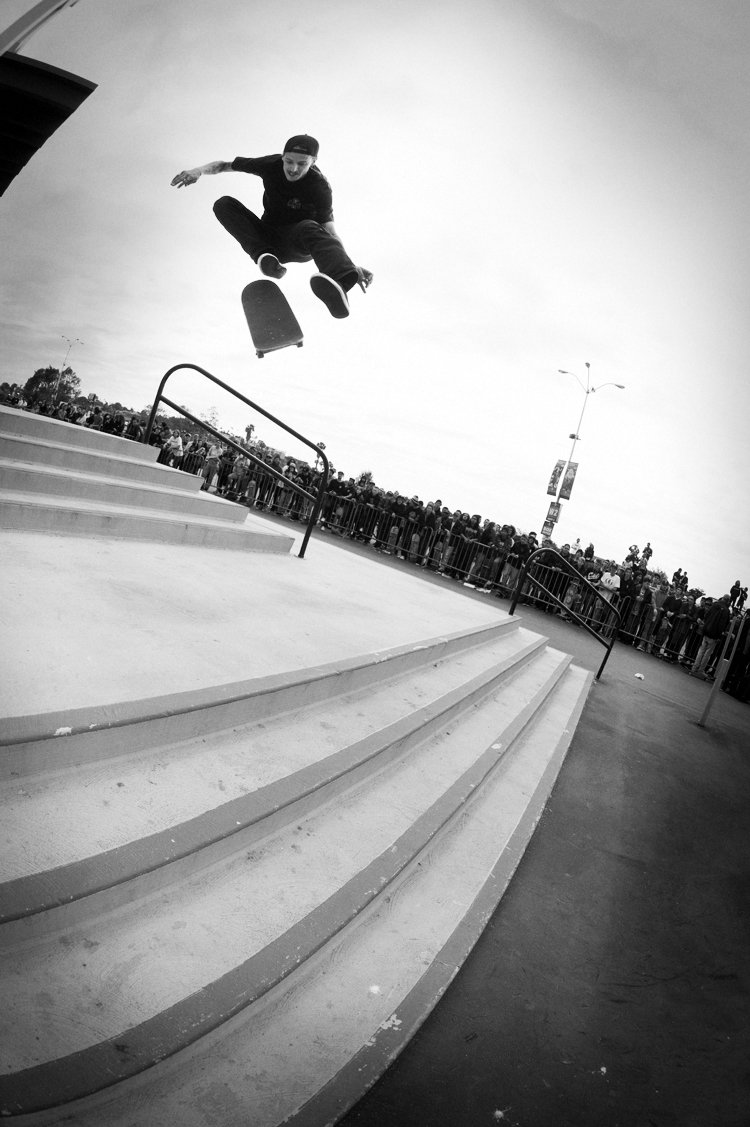 Double set first. Chris Troy came out swingin'!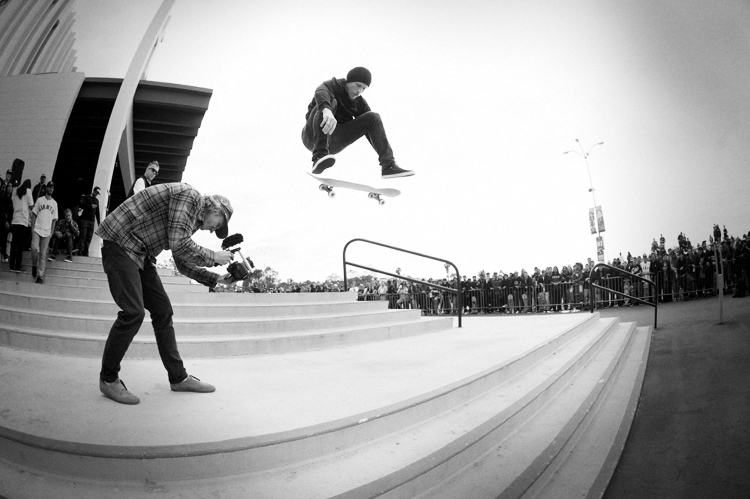 Lil' foreshadowing from T Gunz.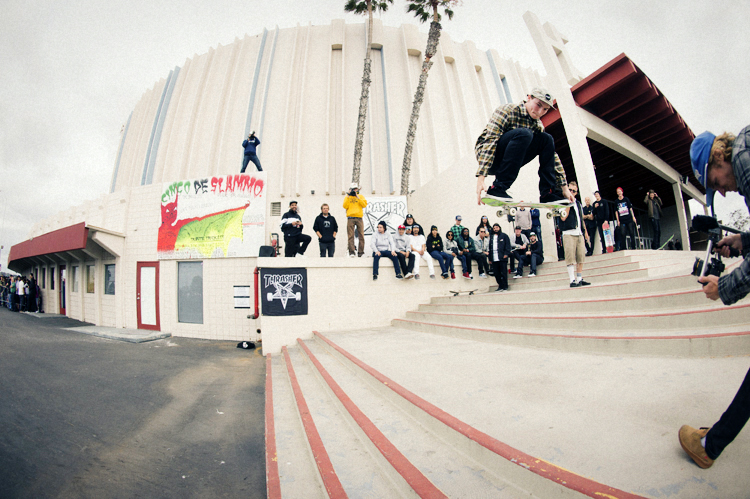 Paul Hart with the fakie cannonball!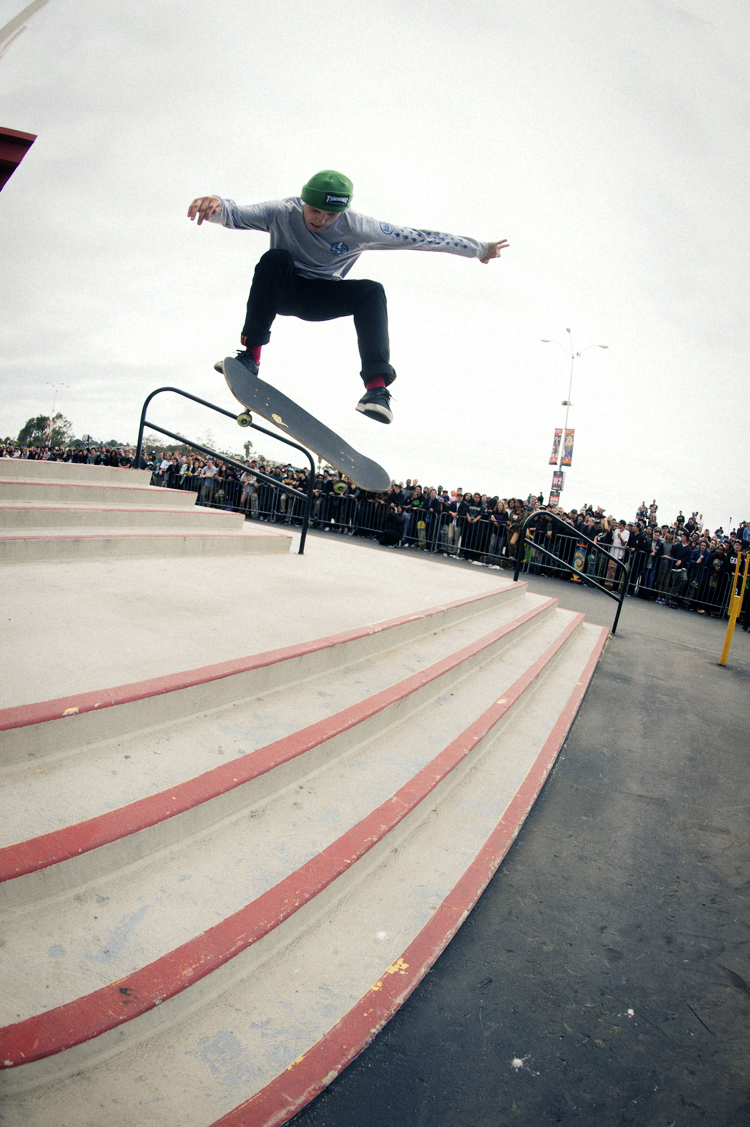 Cutcliffe on tré flip.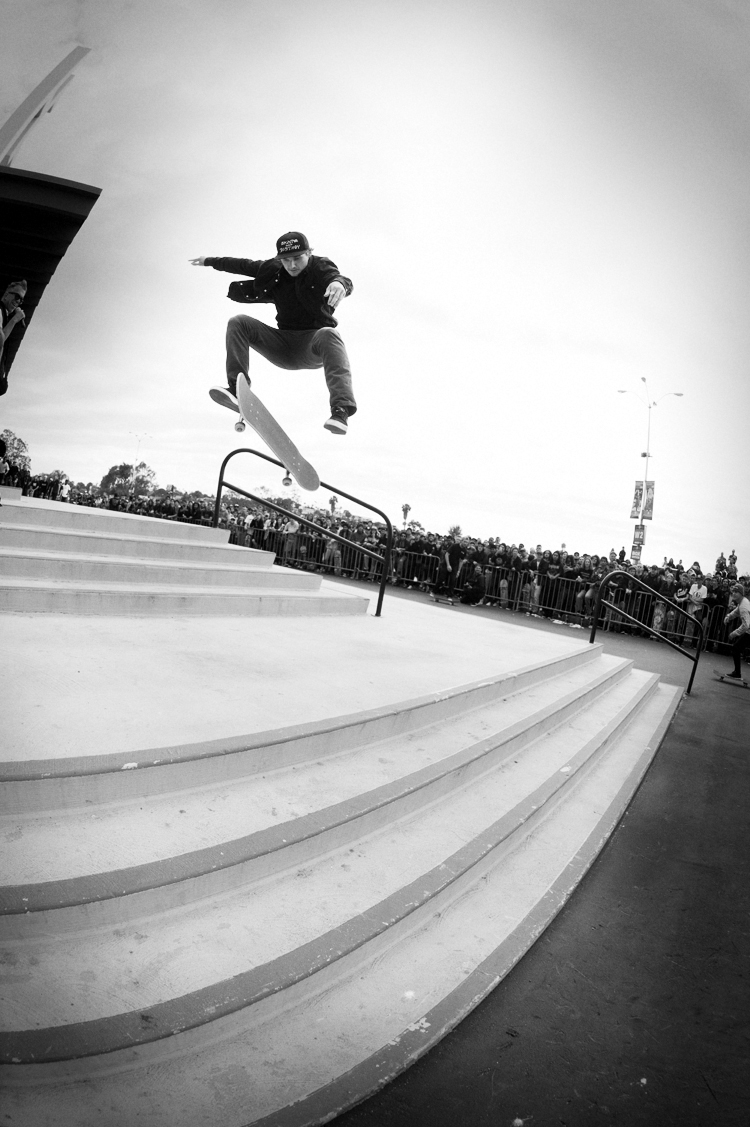 Then Nugget slayed the switch tré for the Wes Kremer tribute points!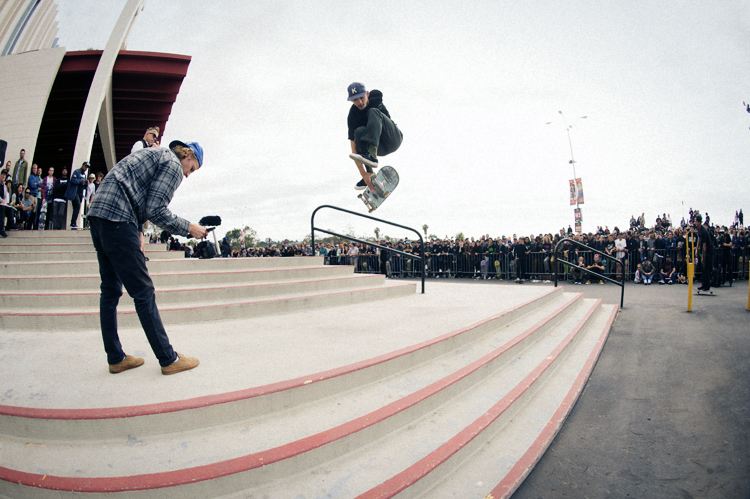 All kinds of dudes in there. It was a real free for all.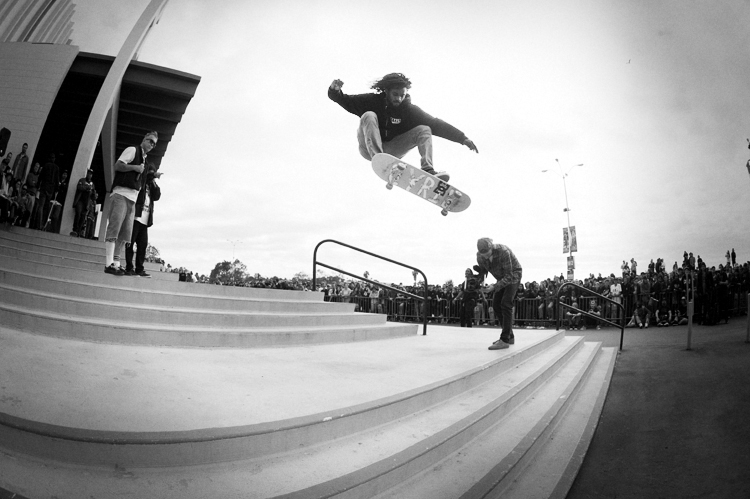 Cyril, stretchin' it out.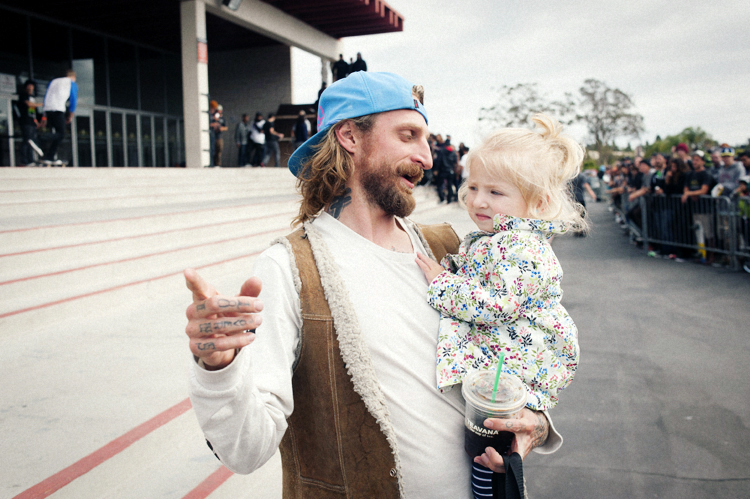 Monroe and Mike Plumb, cruising in casually late.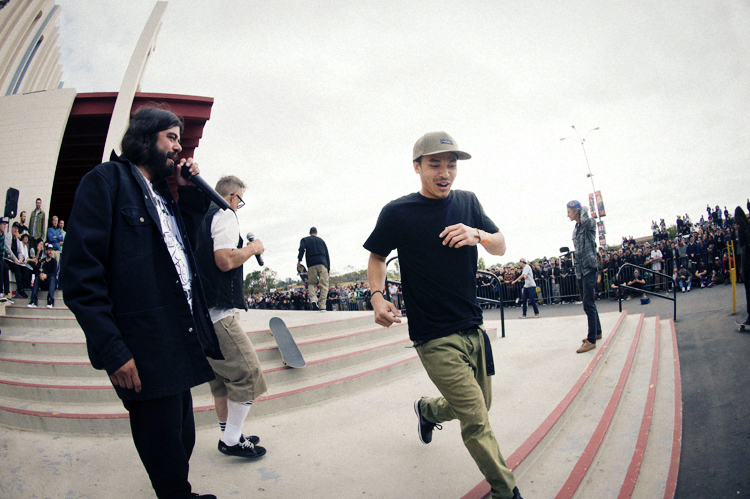 Tave!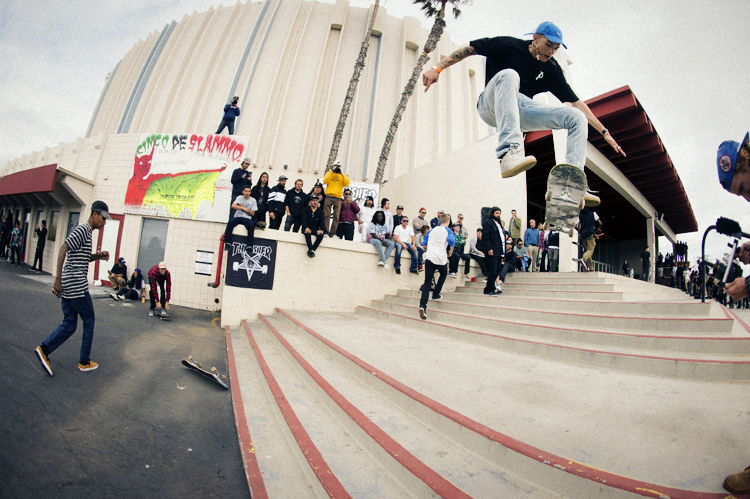 Diego Najera, floating the nollie tré like he was back at Santa Monica.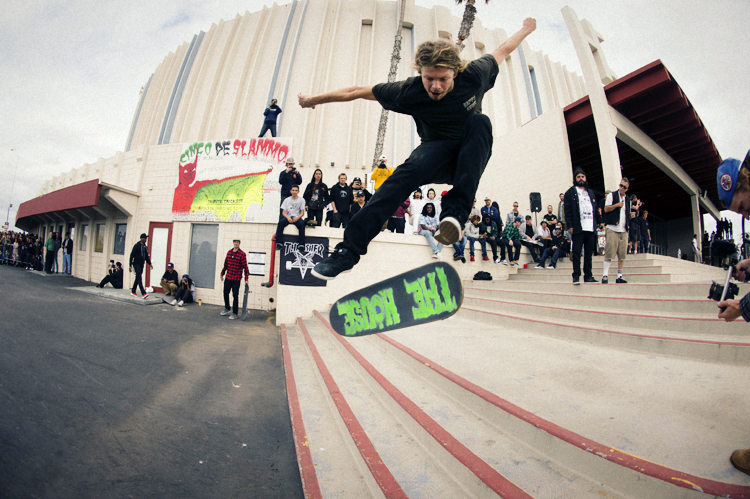 Kirby on the late catch.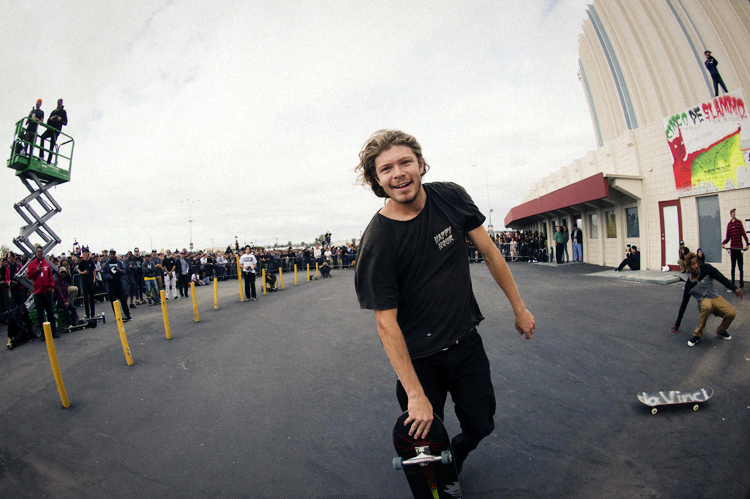 Hah! Yes.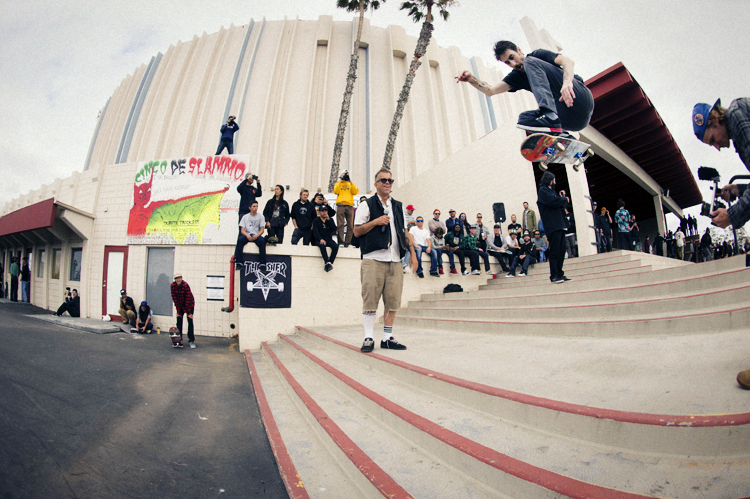 Dirty Bill battled the switch frontside flip.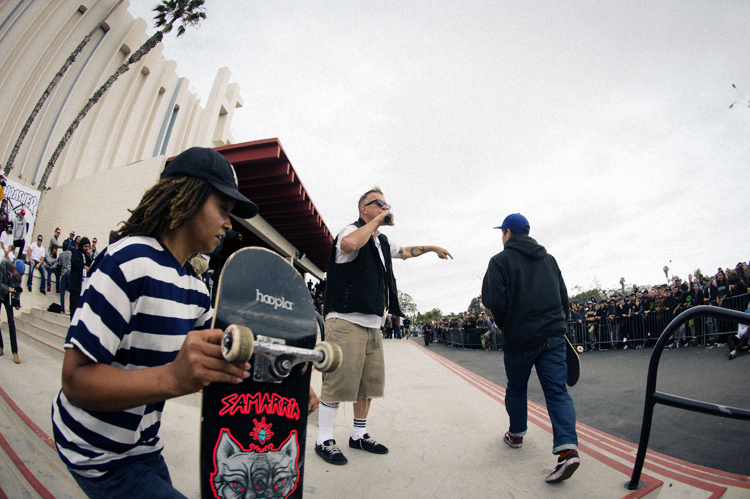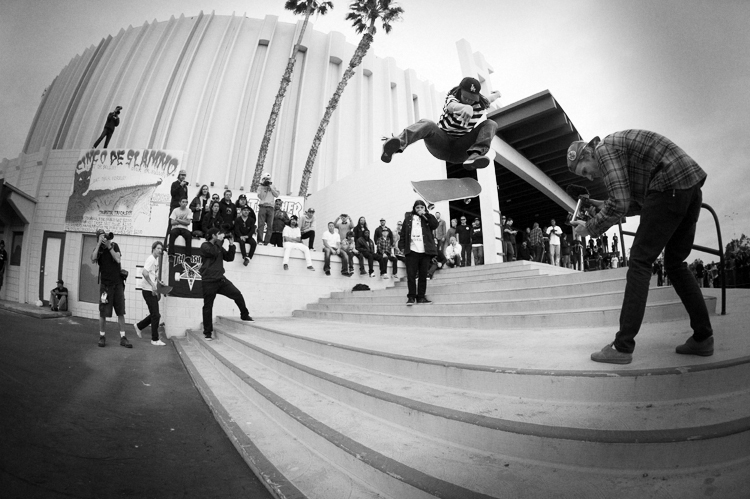 Then Samarria dropped the first kickflip she-hammer!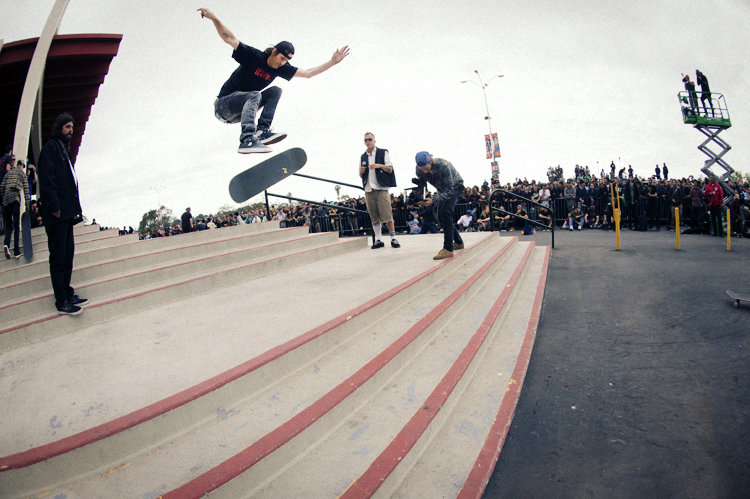 The only OG Questionable skater to skate – Pat Duffy terminated the 360 flip.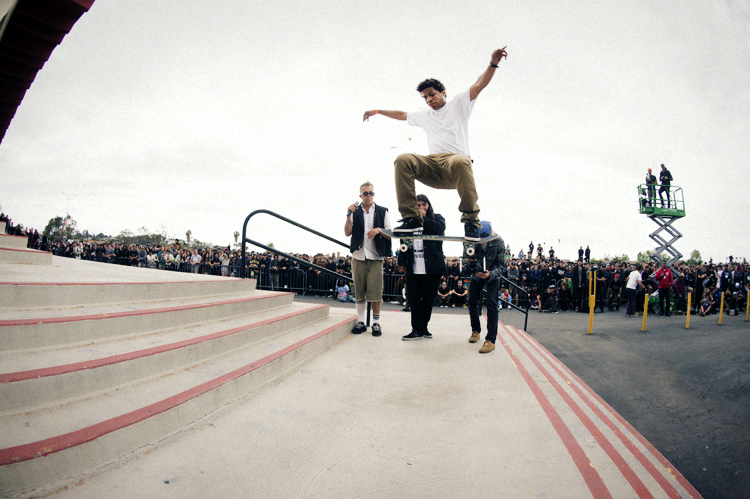 Romar, poppin' and spinnin'.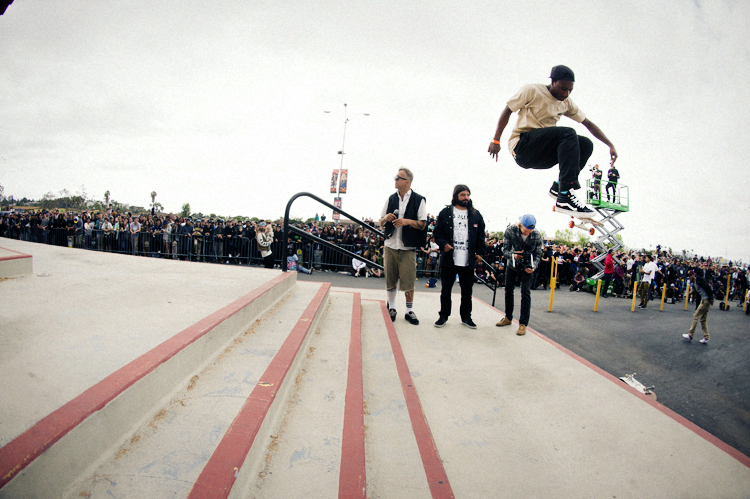 Tré Williams spins his namesake backside.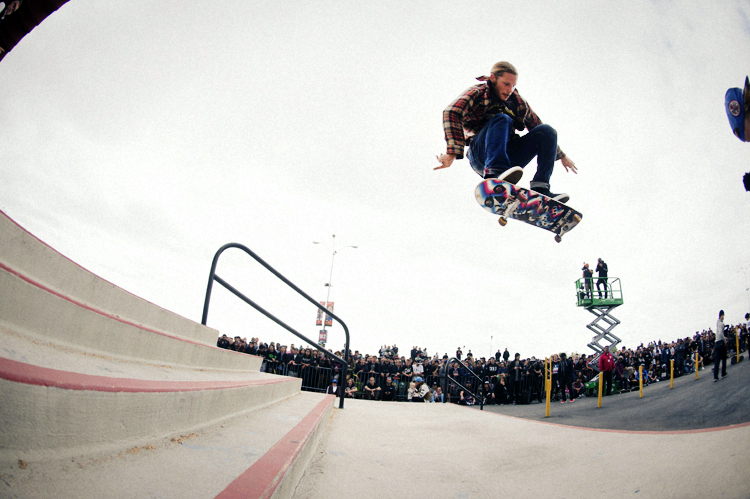 Newlywed Jon Dickson kept the honeymoon going with a beauty of a switch flip.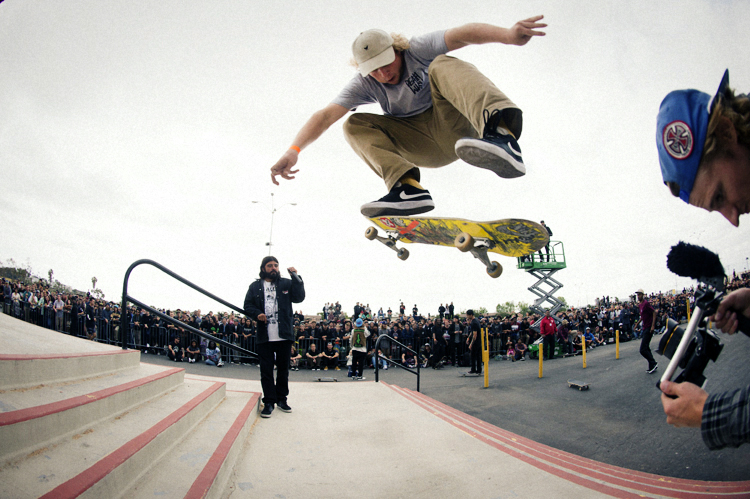 Foy!
Dave tries to stem the creep of the starting line. Might as well try to tell the Federalz to skip the keg.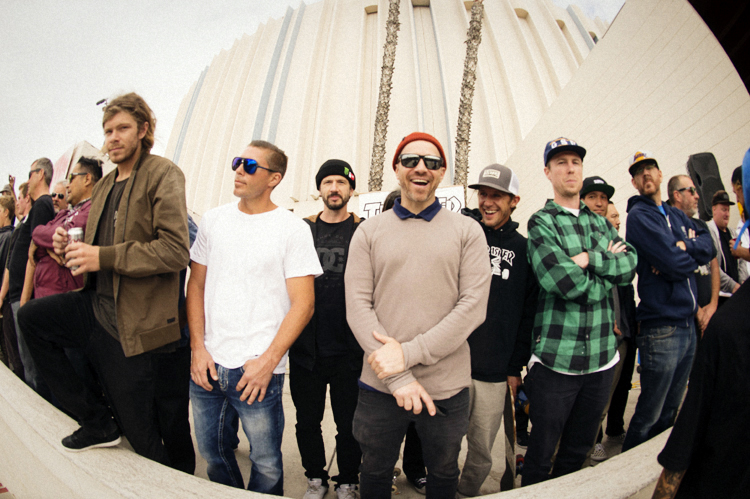 Vert skaters, everywhere!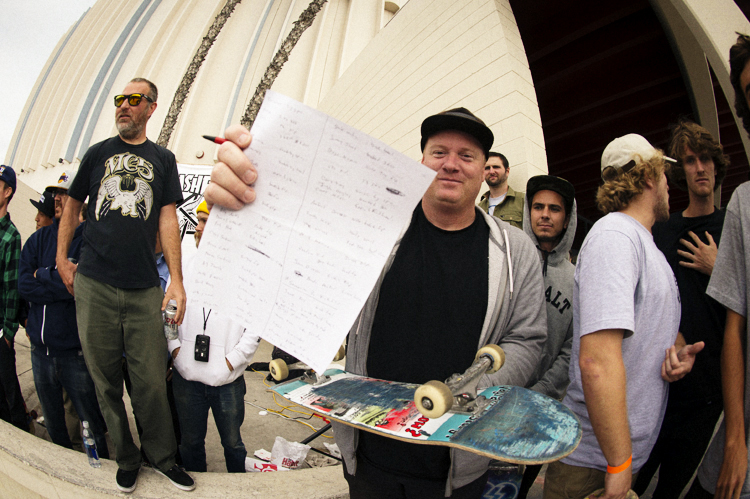 Sinclair kept the trick list. Shit filled up fast!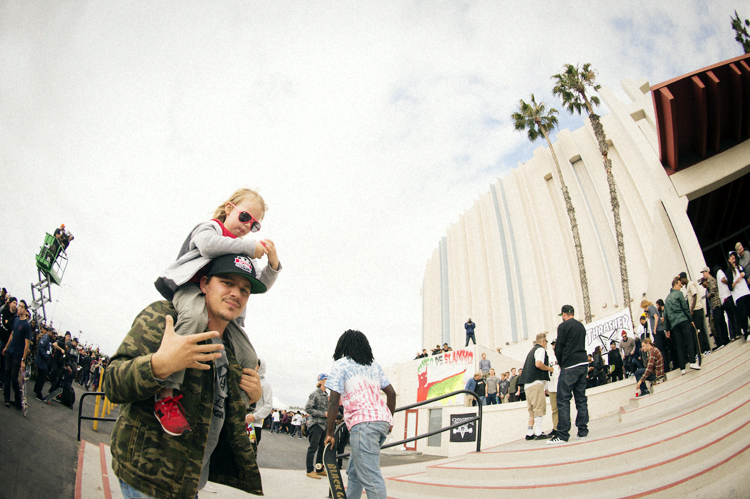 Kalises, coming through!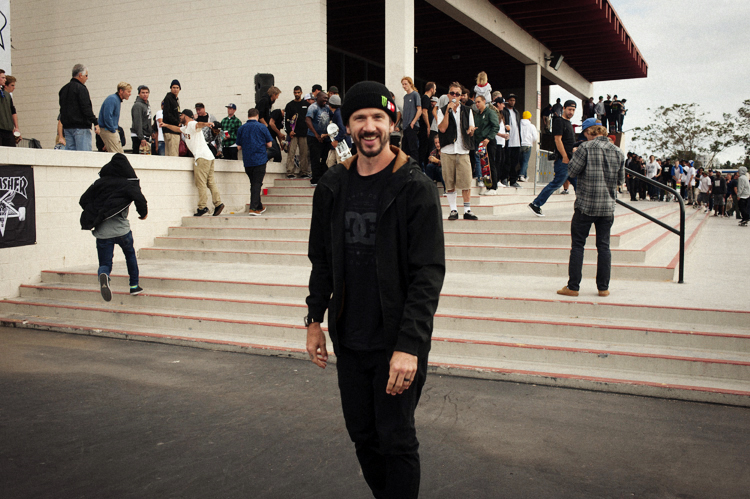 Cap'n Cole, just spectating.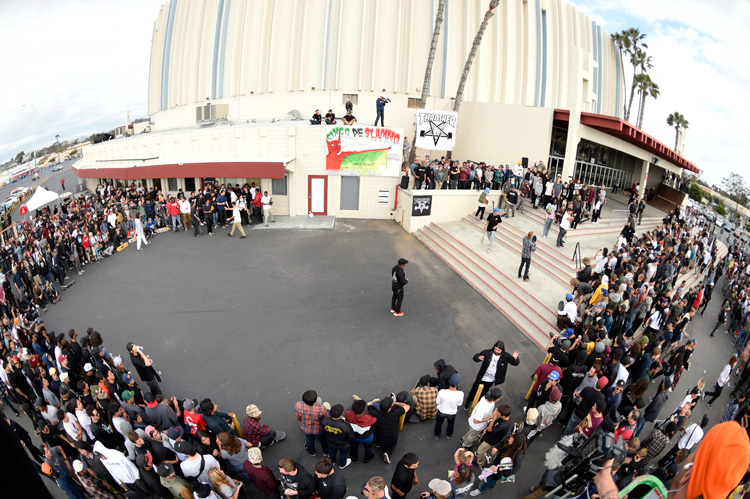 A shitstorm of tricks later, the triple set got ungated.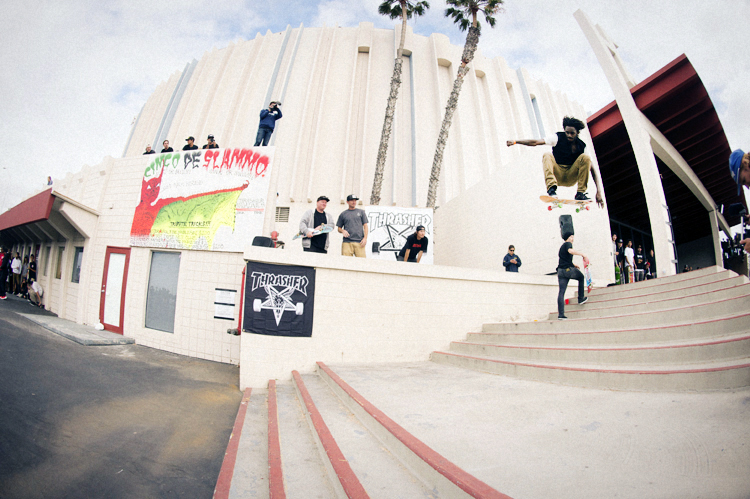 CJ leaps into the void. It actually took awhile for anyone to land an ollie! This thing is really, really big.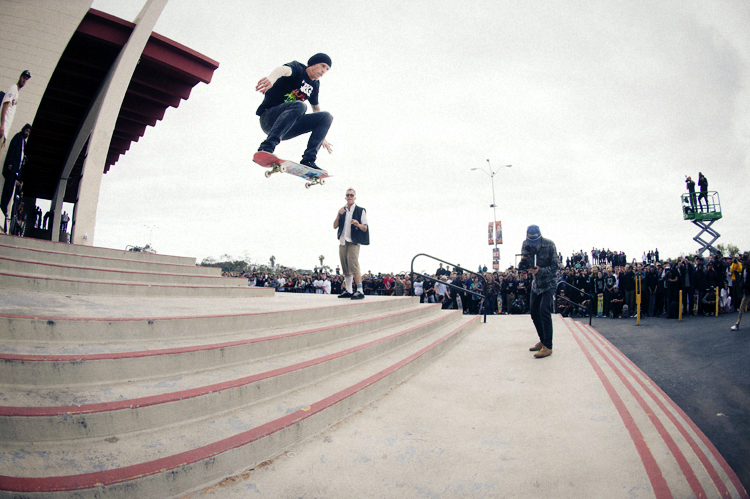 Tommy floats 180. Like bigger-than-Wallenberg big.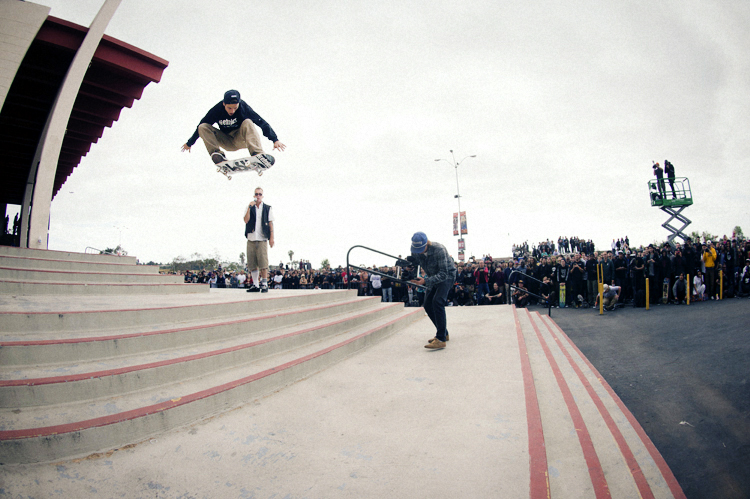 Joslin didn't even bother with the double. Straight to dessert!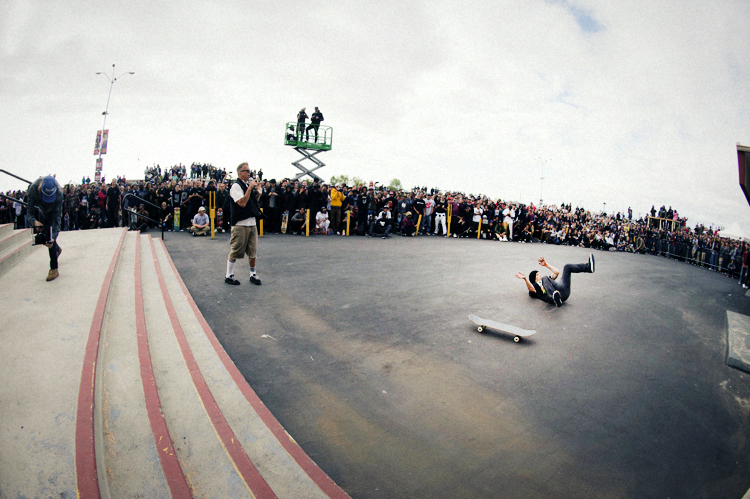 Dudes were going sooo fast!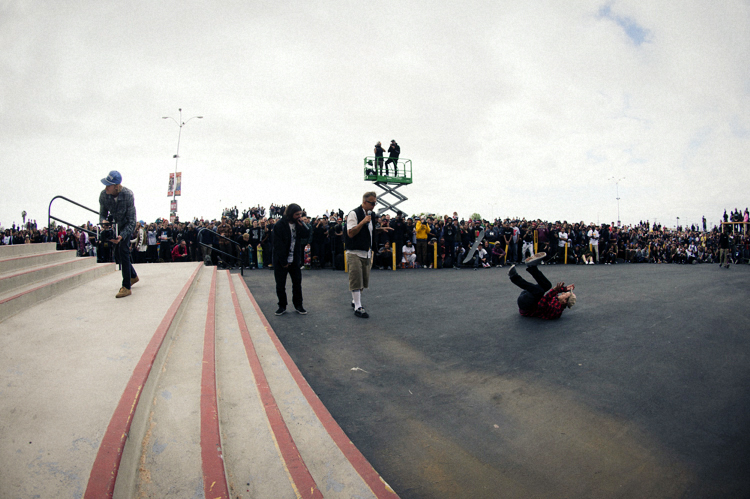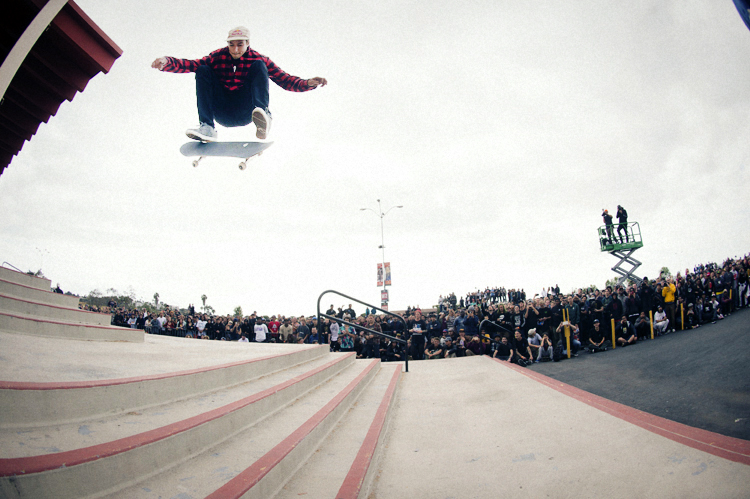 Decenzo's kickflip!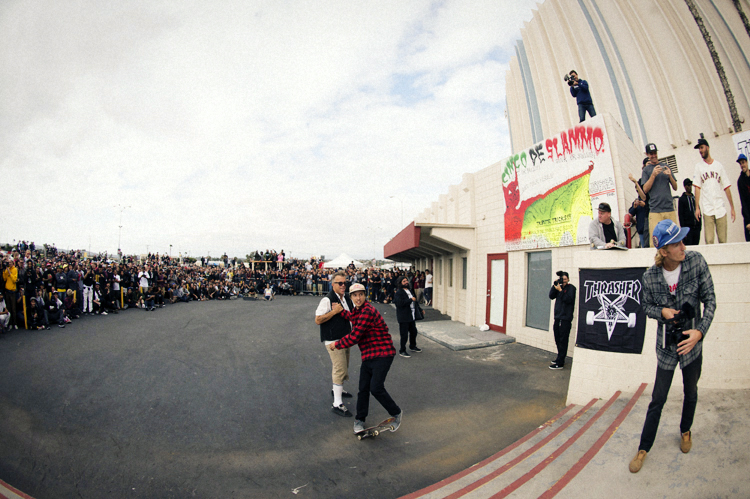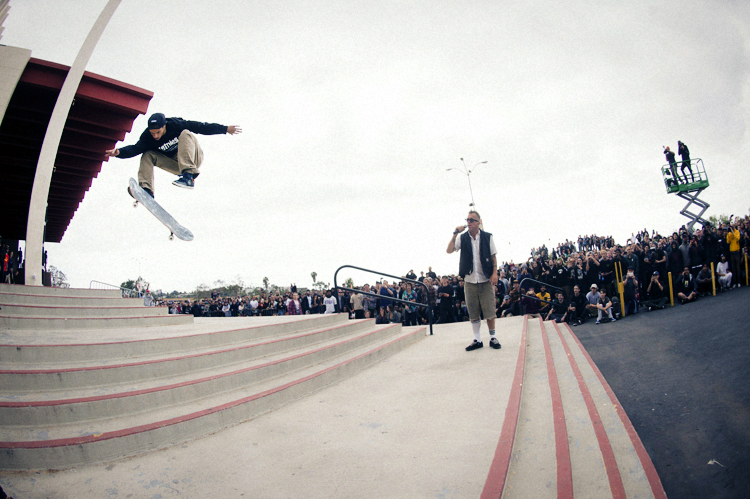 Look at the size of this thing!!!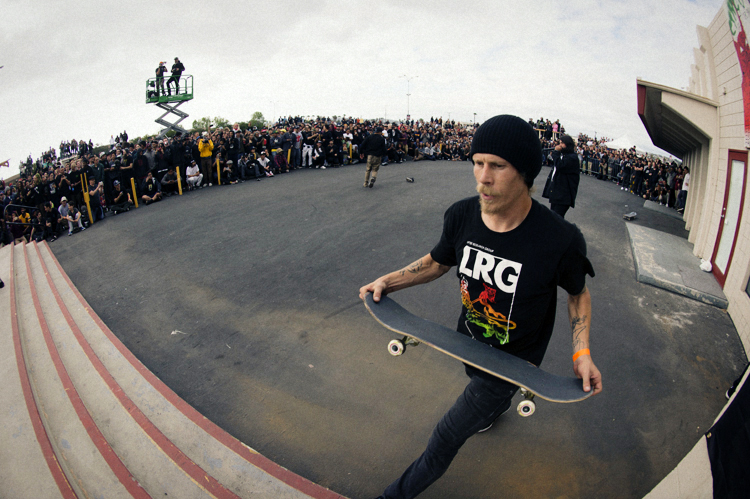 'If I can 180 it, I know I can frontside flip it," – Tommy Sandoval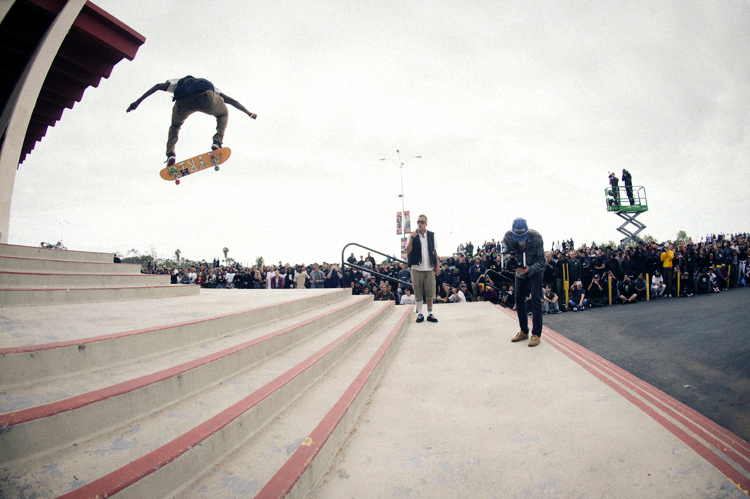 CJ, stretching out one of the biggest backside 180s of all time.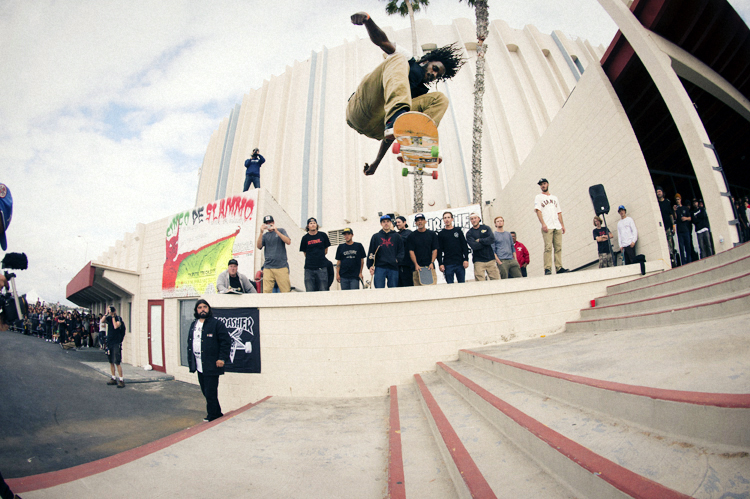 Haulin' balls!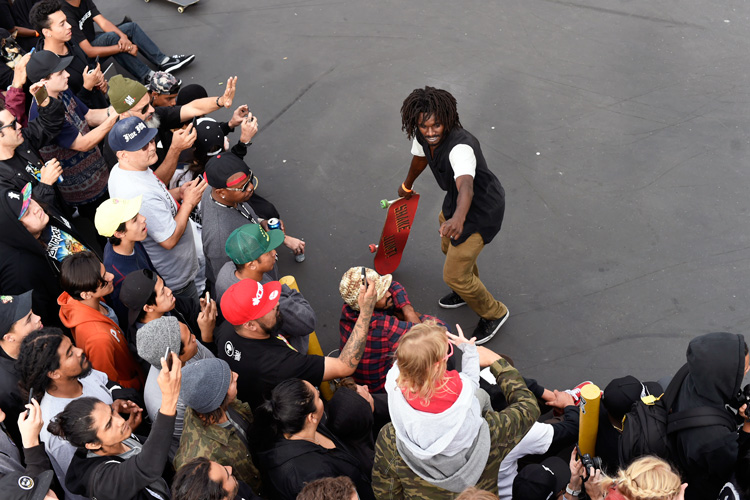 Yessir!!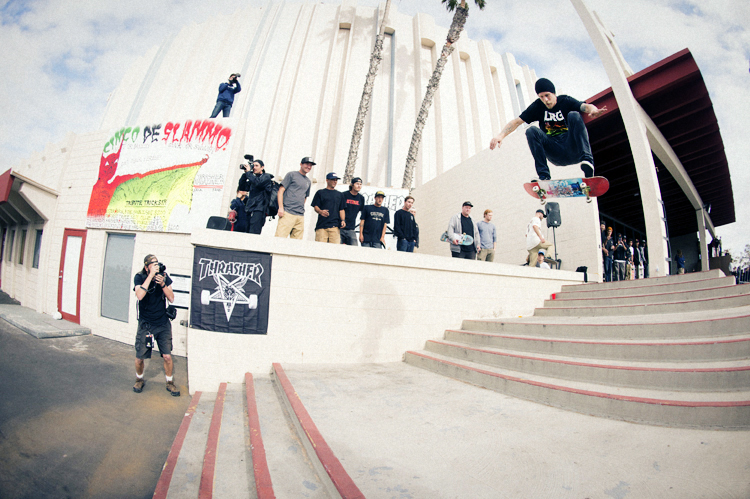 Holy shit!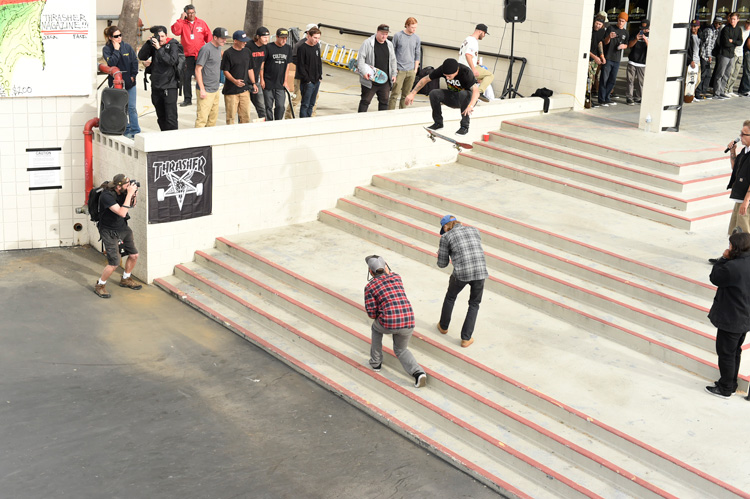 Wow!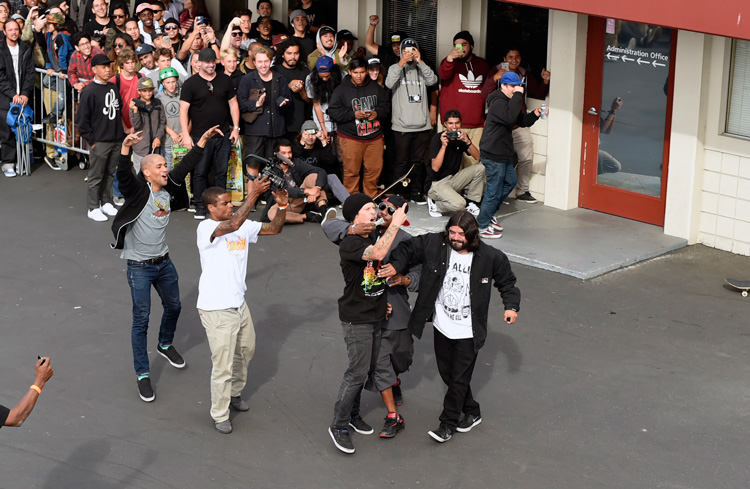 He landed in a fit of rage! Fight or flight was still controlling his body!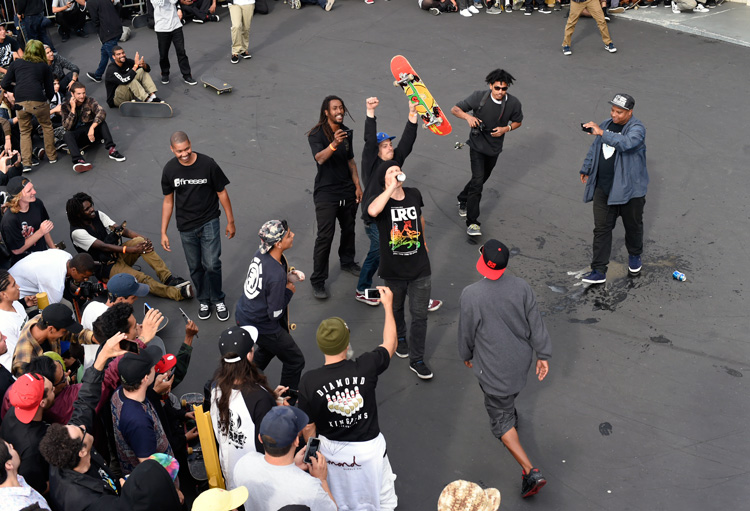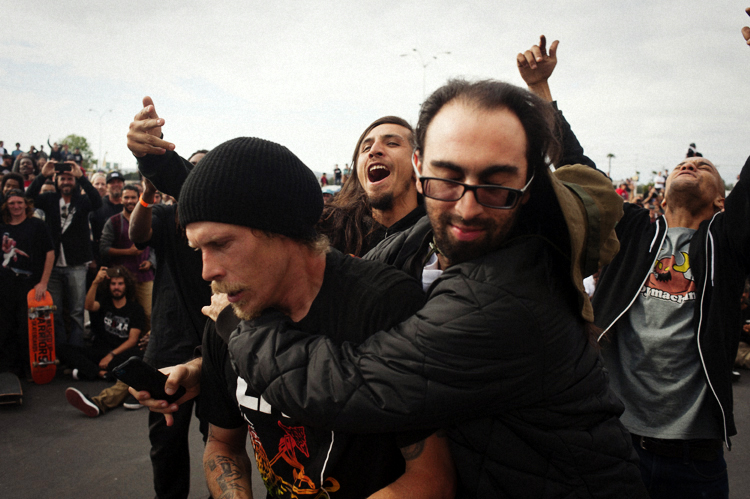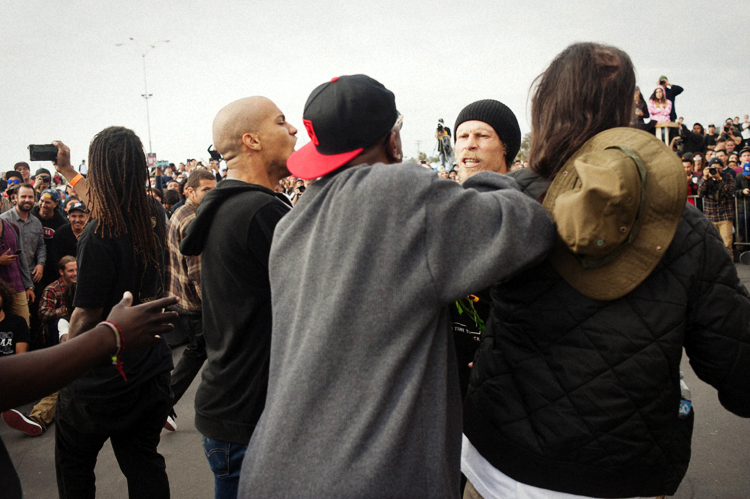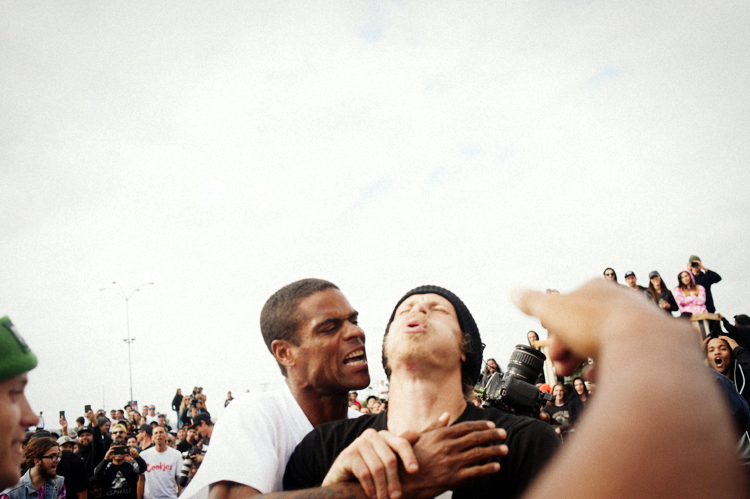 T-Bone's calming hand.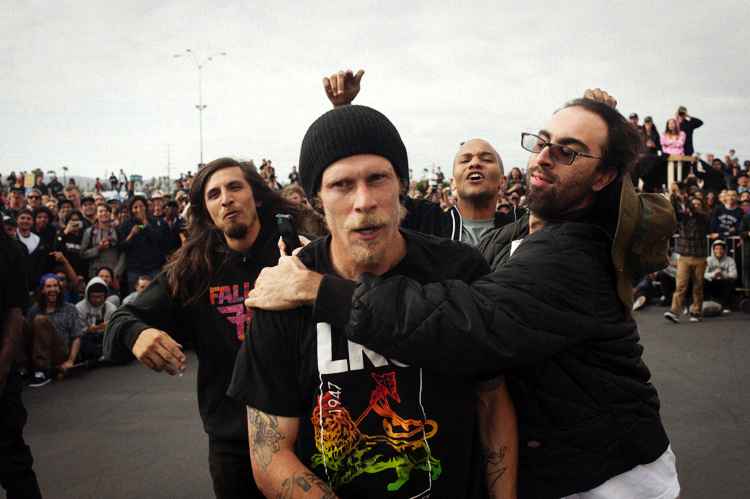 So sick!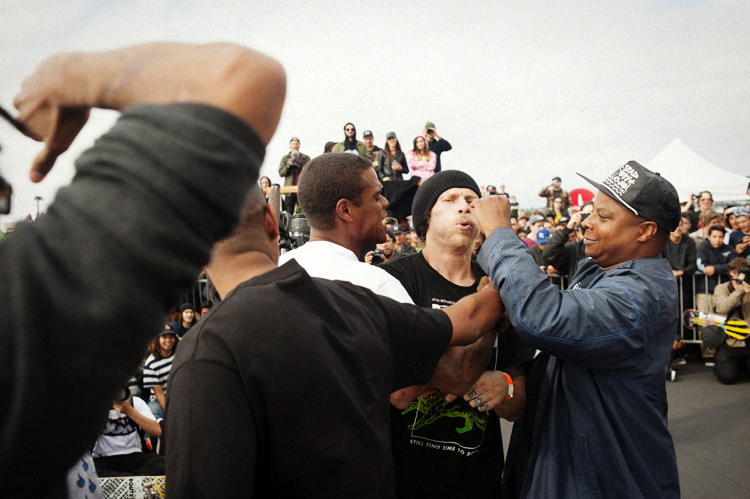 The frontside flip record is still soundly kept in Chula Vista.
Like a goddamned machine!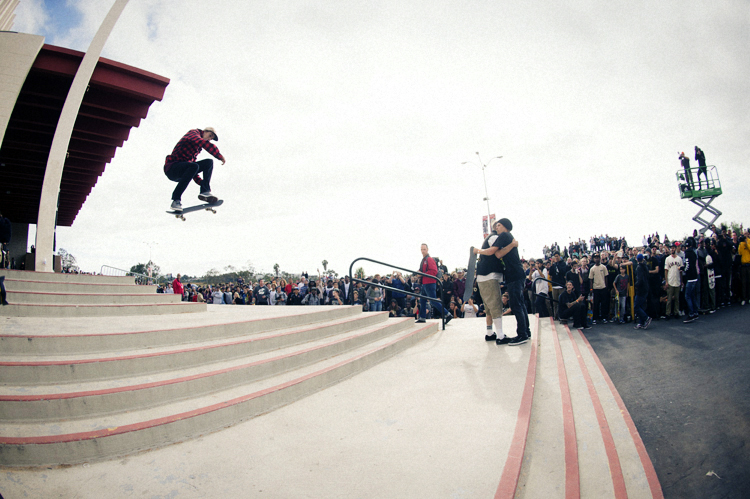 Seeing the frontside flip nailed, Decenzz threw out a few frontside 360 attempts.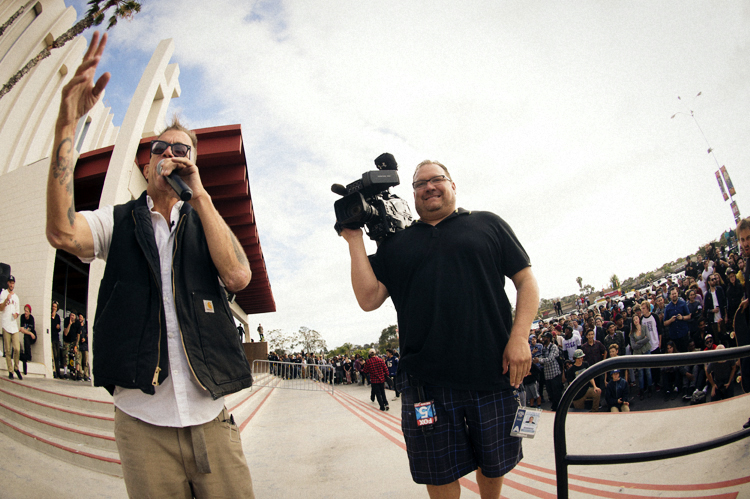 In the heat of battle, Fox News waddled right into the middle of the triple set with his football camera. Asked him to leave and he told me he was going to kick my ass after the contest.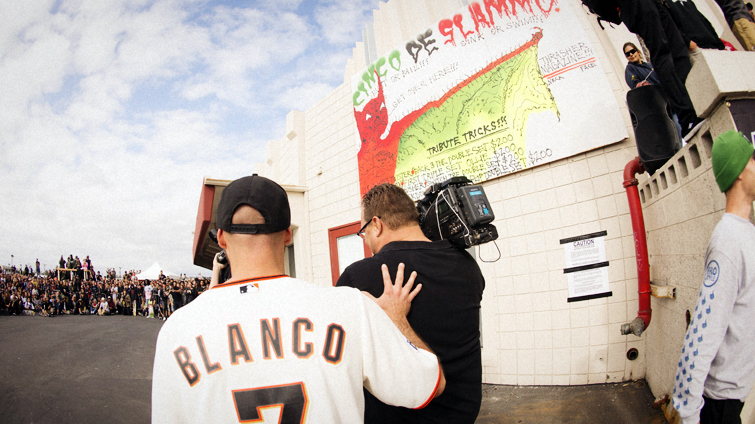 Later, turd.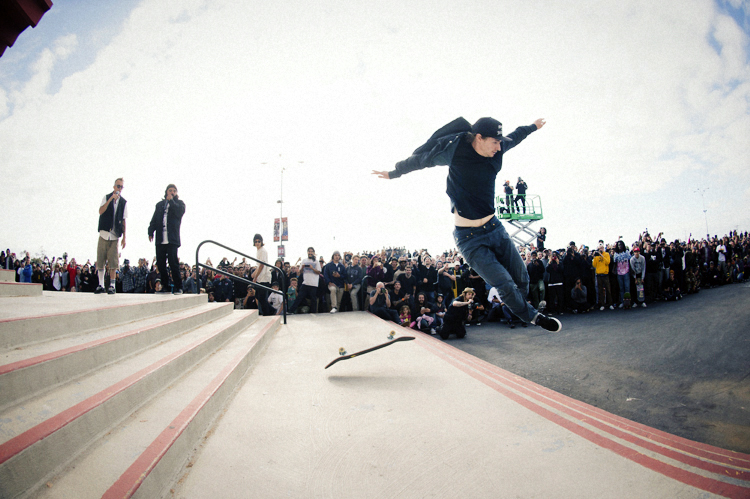 Nugget tosses out the switch flip.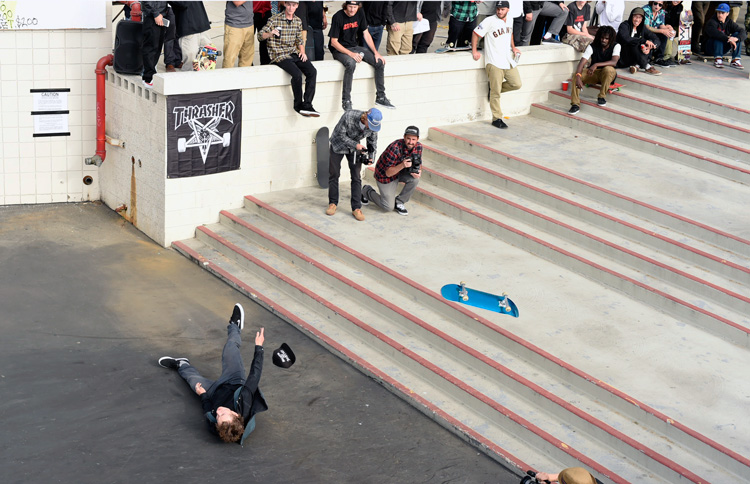 And took an uncharachteristically hectic slam!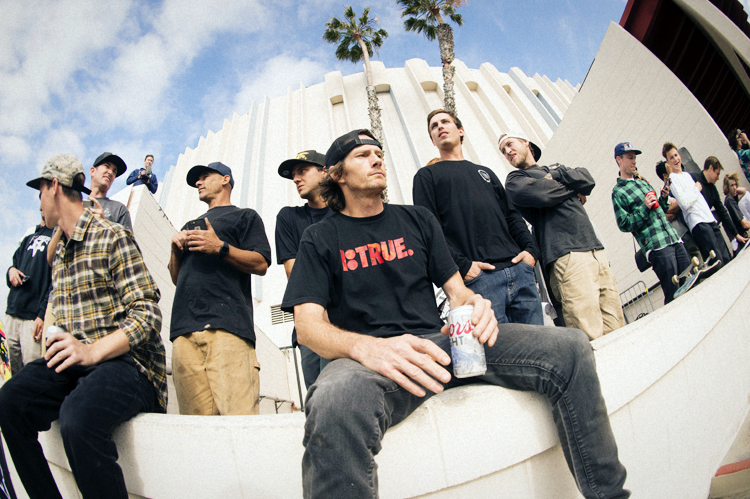 We were all a little worried.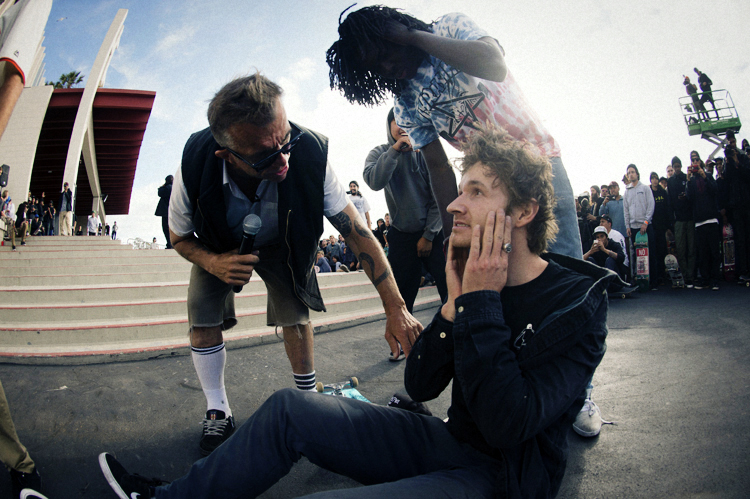 Kneed himself in the face, but ultimately fine. You can't hurt O'Neill!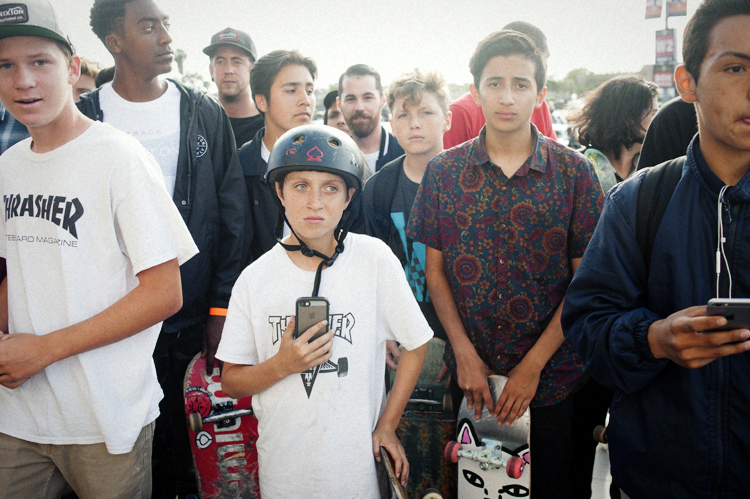 Still, a bit unsettling.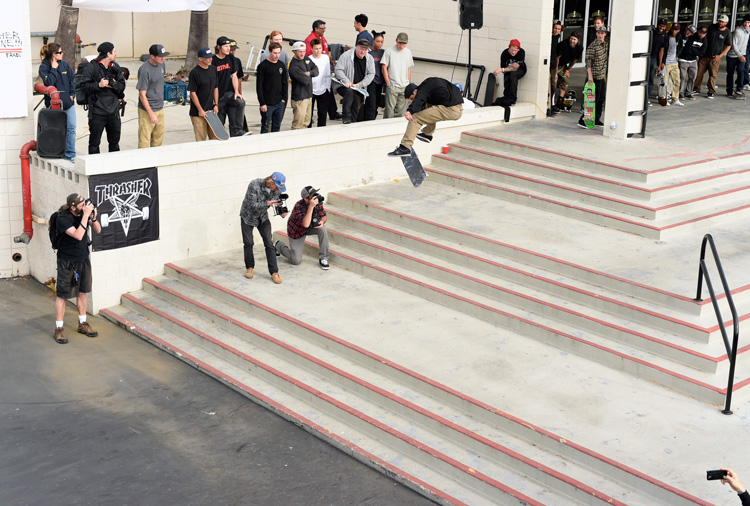 The 360 flip you were dreaming of. Joslin jams!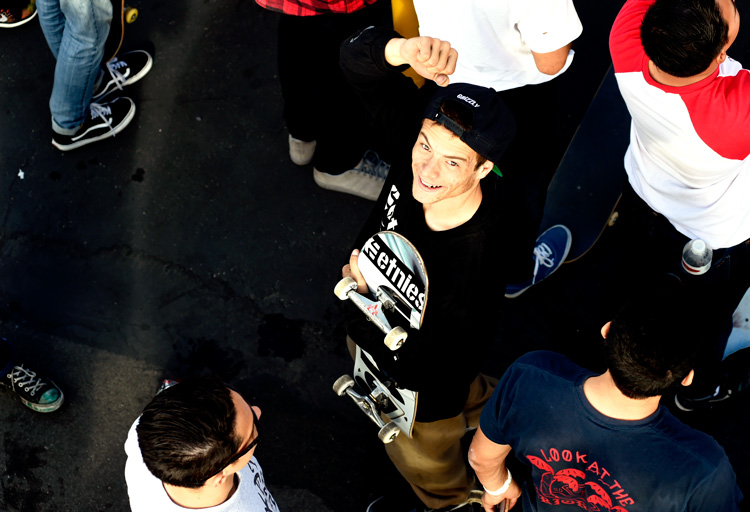 Haha!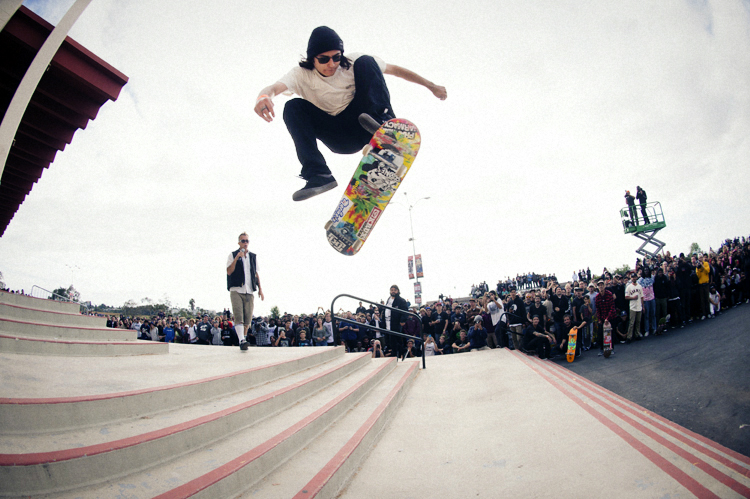 Enjoi underground Enzo surprised all with his heroic hardflip. Epic, Enzo!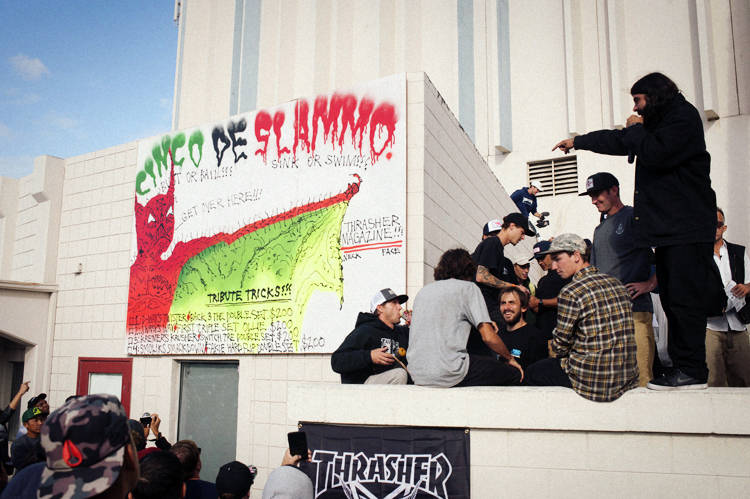 And just like that it was all over.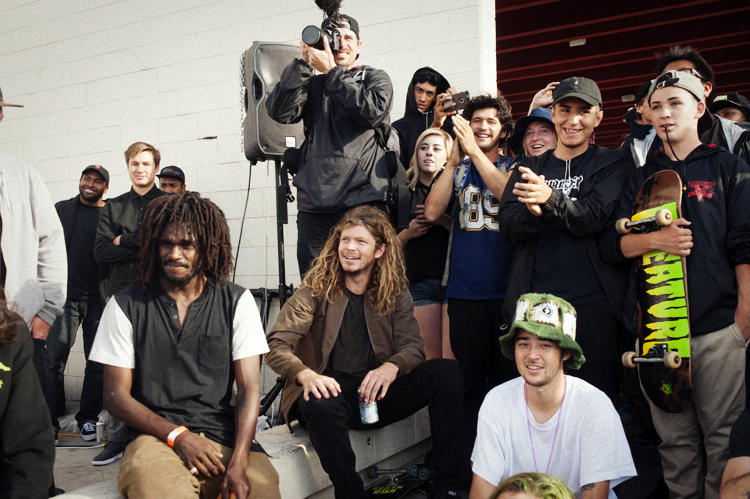 Tallying the scores. The anticipation was killing us!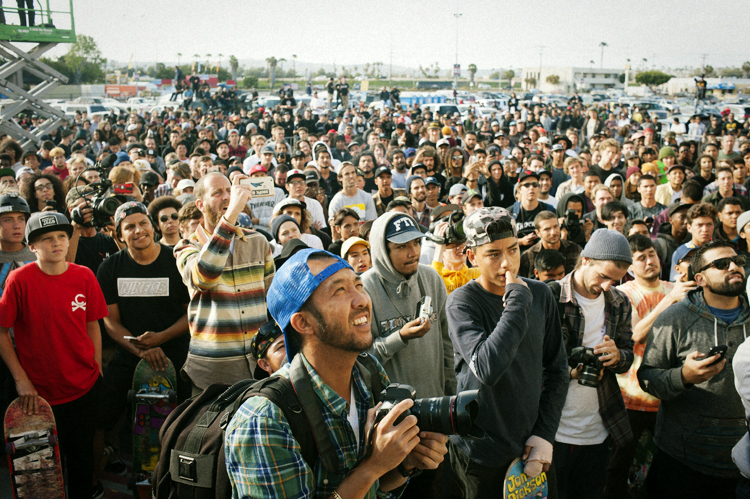 Baited breath.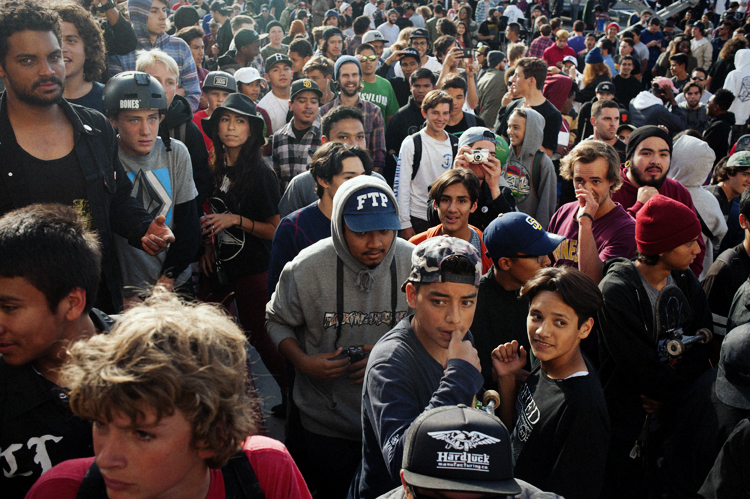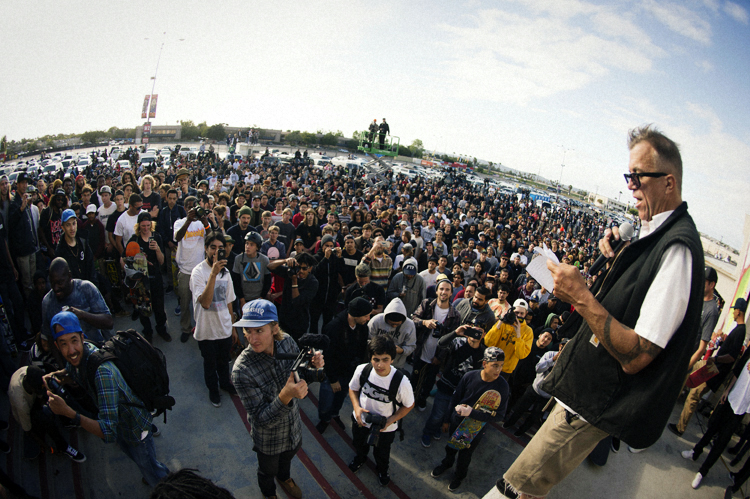 Speech!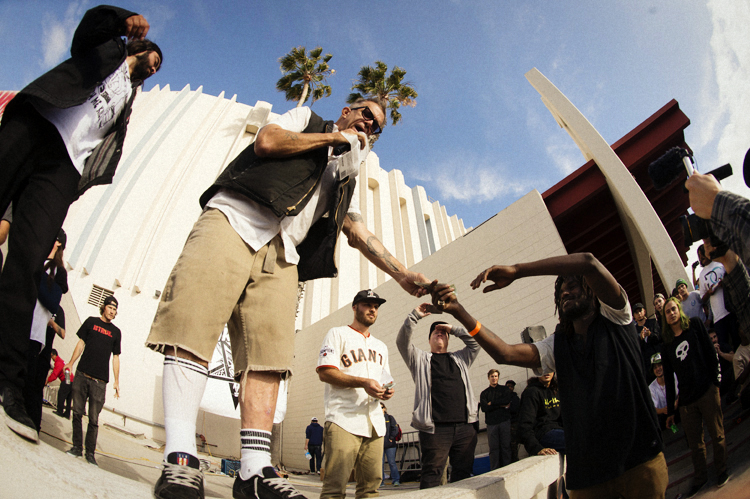 Cash time! CJ earned it!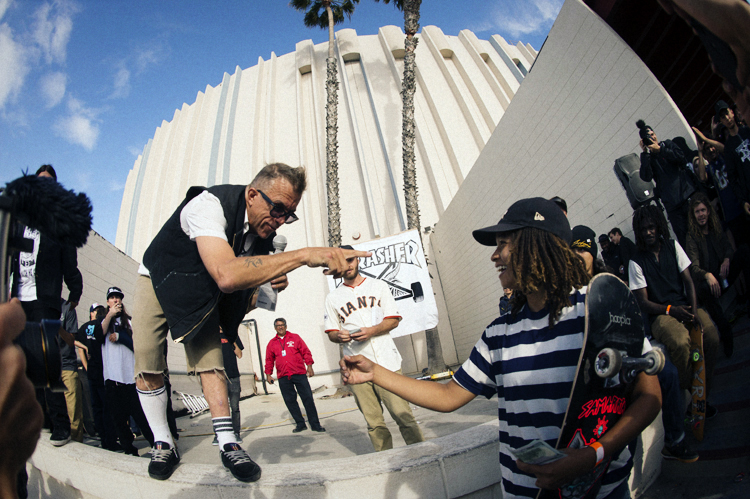 Samarria snagged $500 for that kickflip.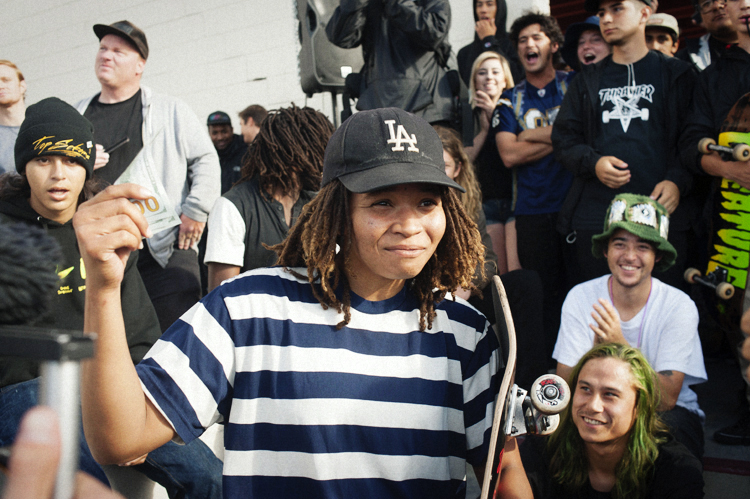 Pay me!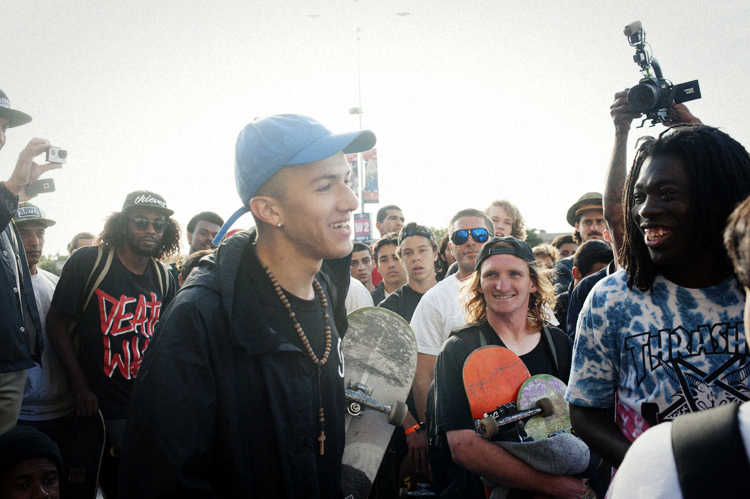 Diego is not from Brazil, but he is bad ass!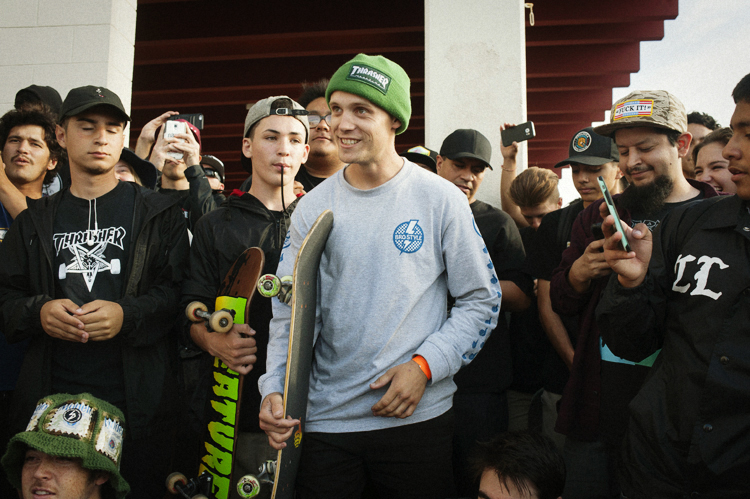 Cutcliffe was the first to ollie the triple. $200 the hard way!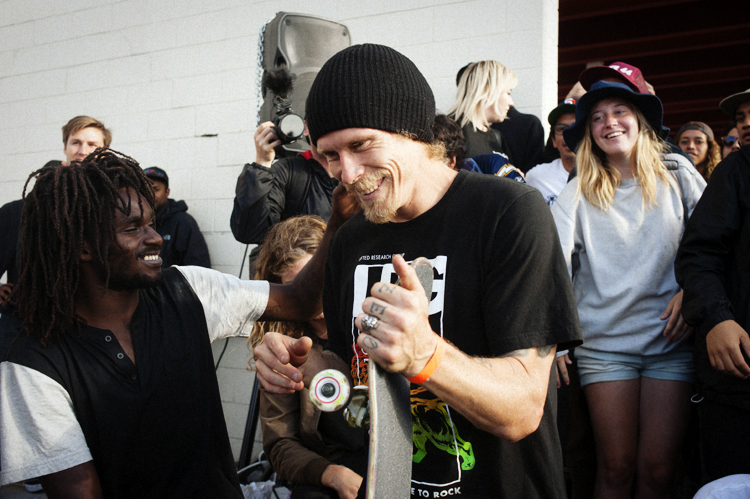 Tommy, round 1.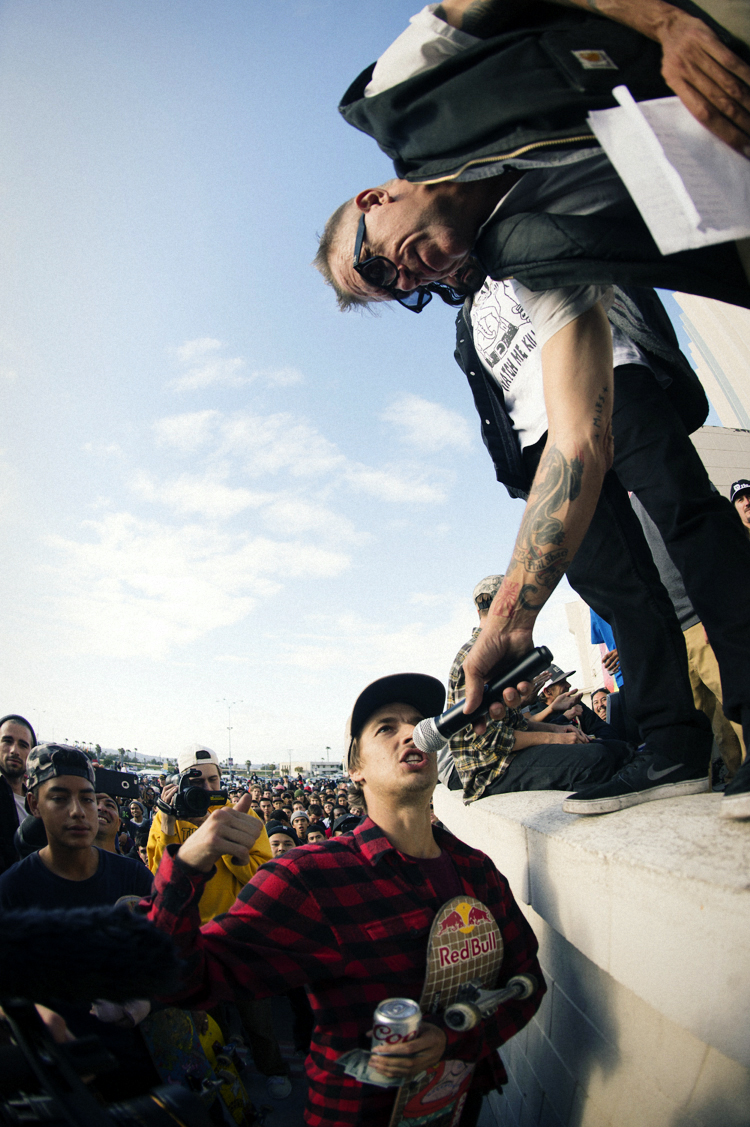 Decenzo was fired up after that kickflip!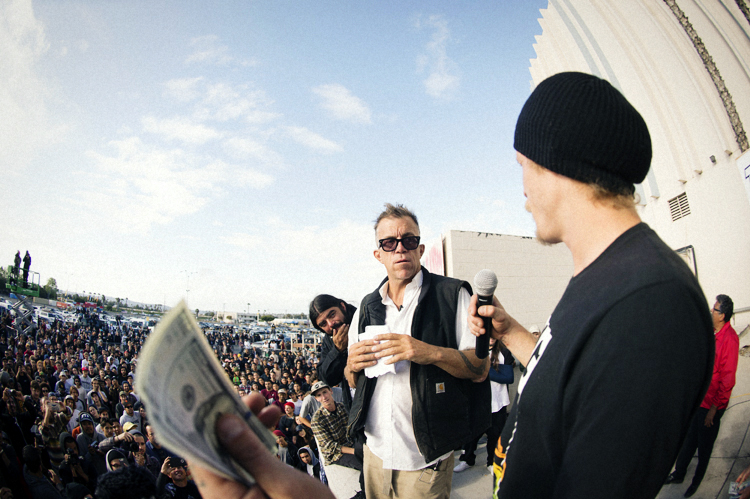 'Wait. More?'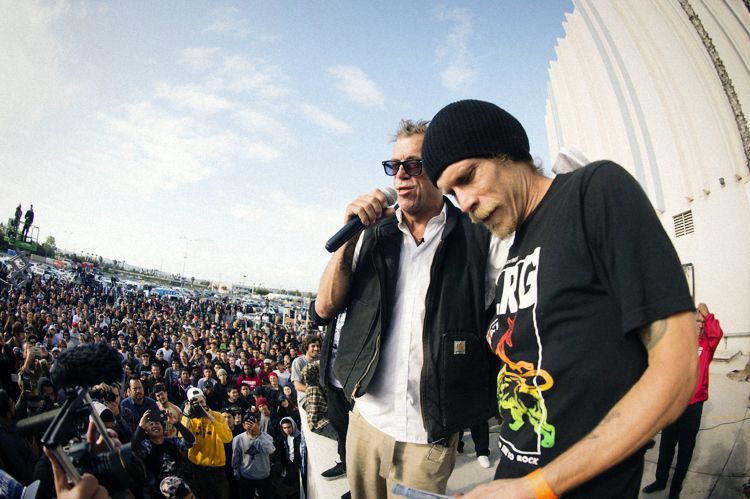 Nice moment for SD's favorite son.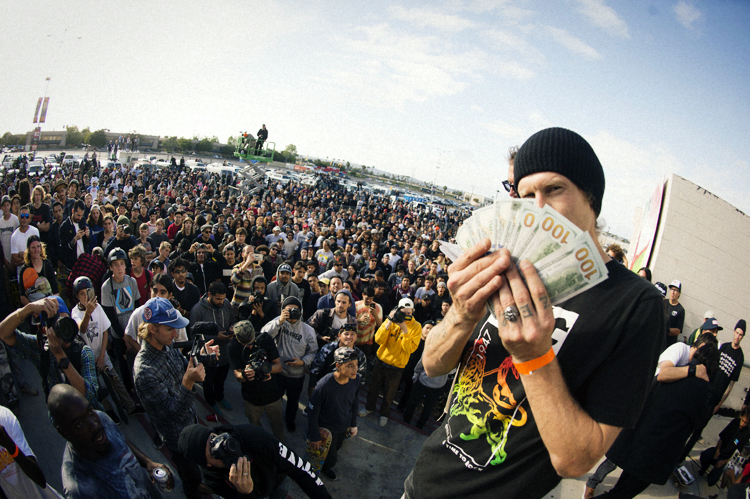 Diapers for days!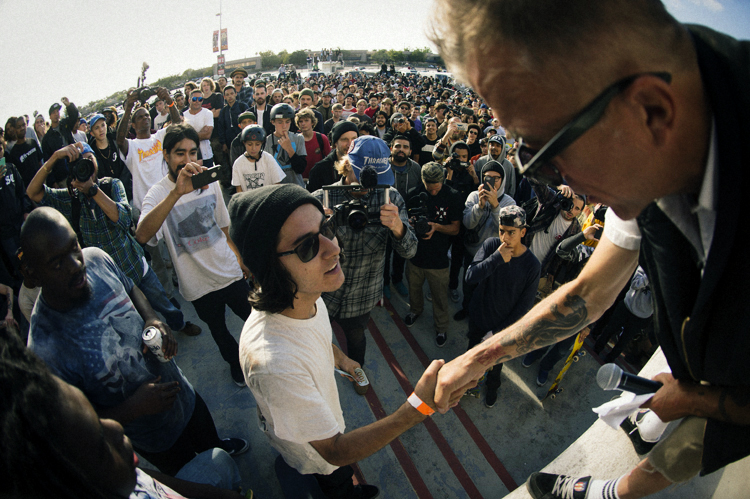 Enzo meets Phelper.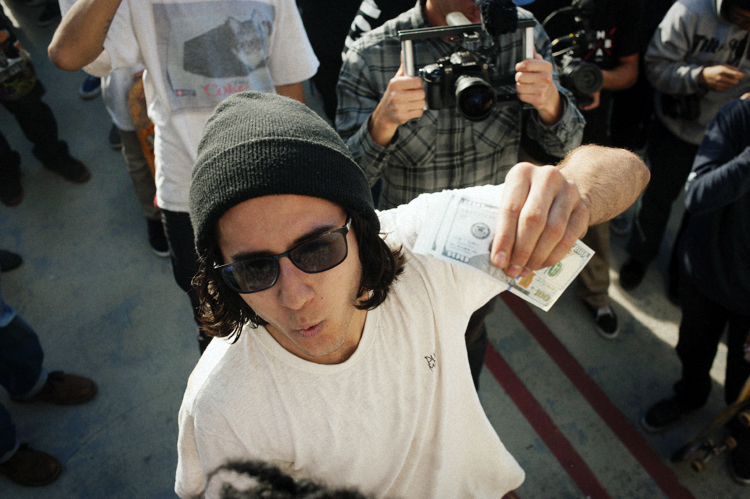 Not bad!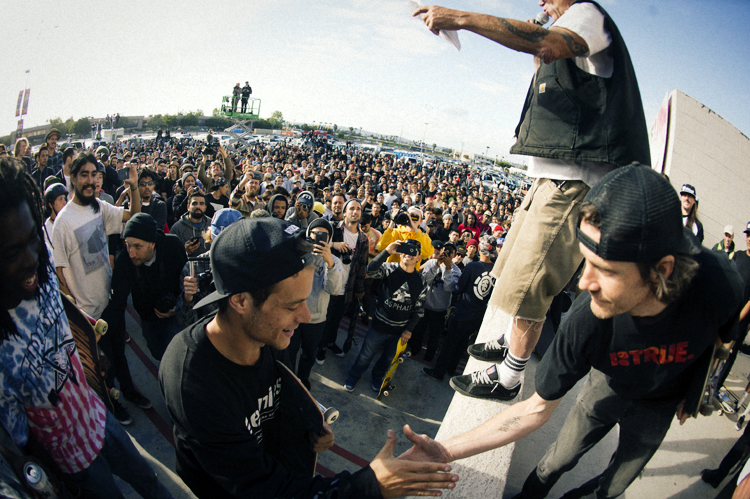 Then Big Joslin.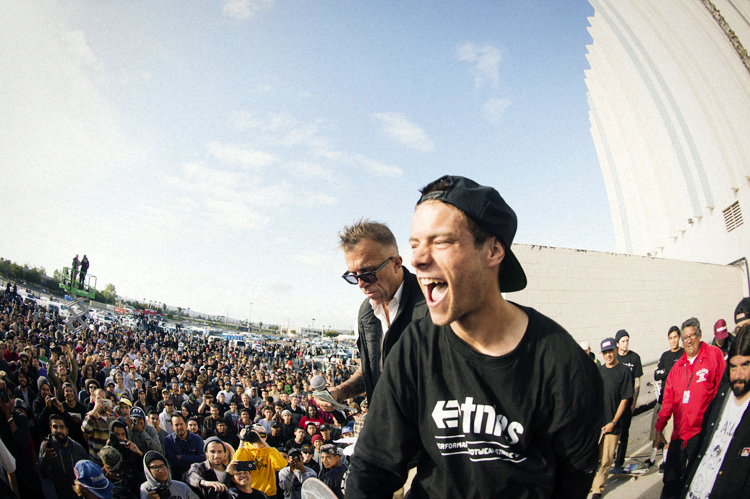 Yes!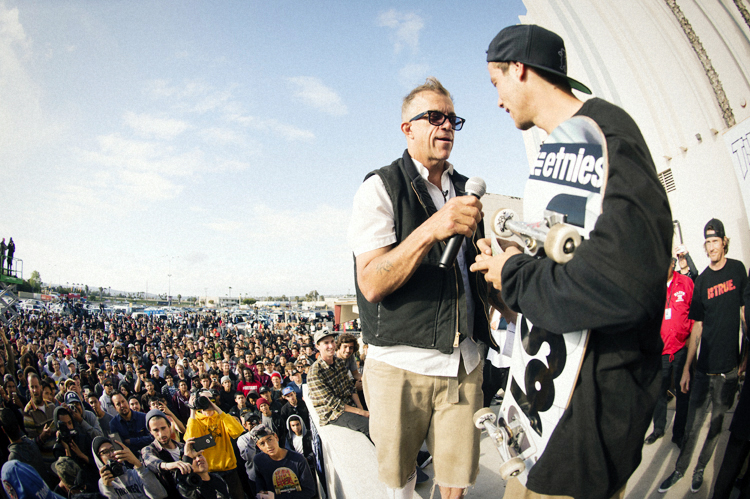 'You're amazing. You know that, right?'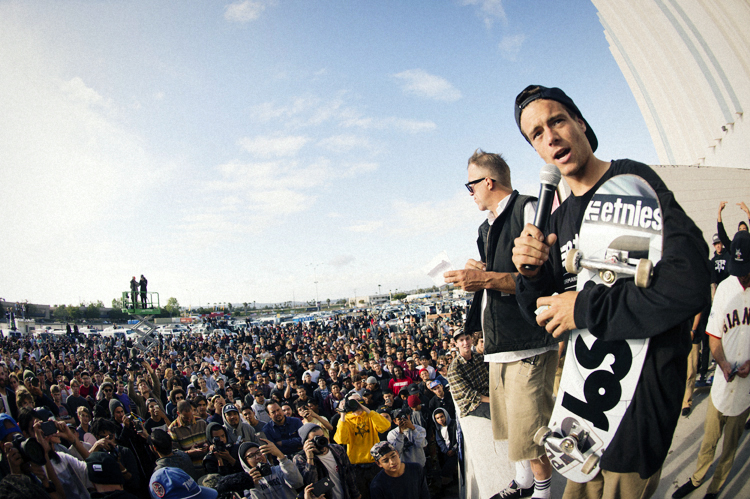 Can't remember what he said, be he's tight.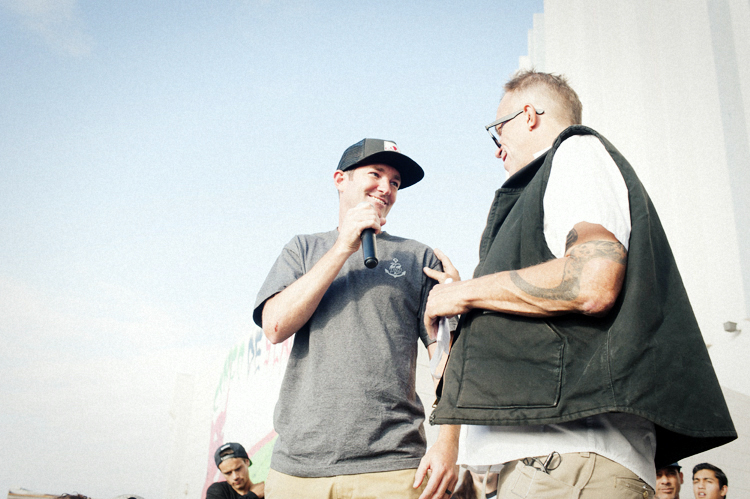 Then it was J Wray's turn to pick his fave.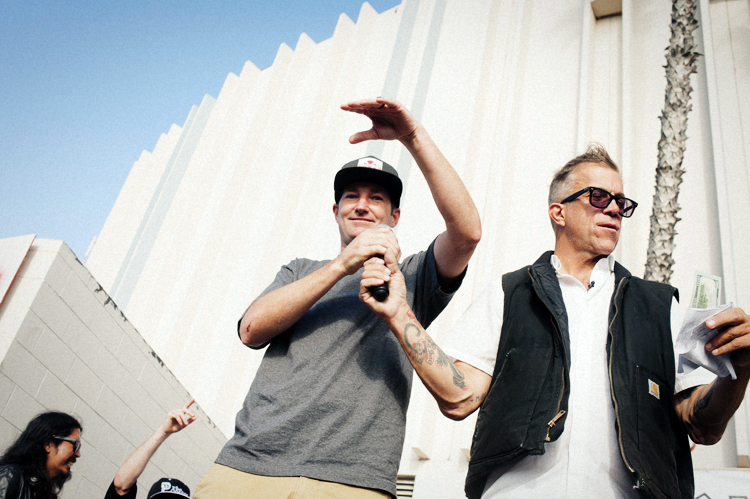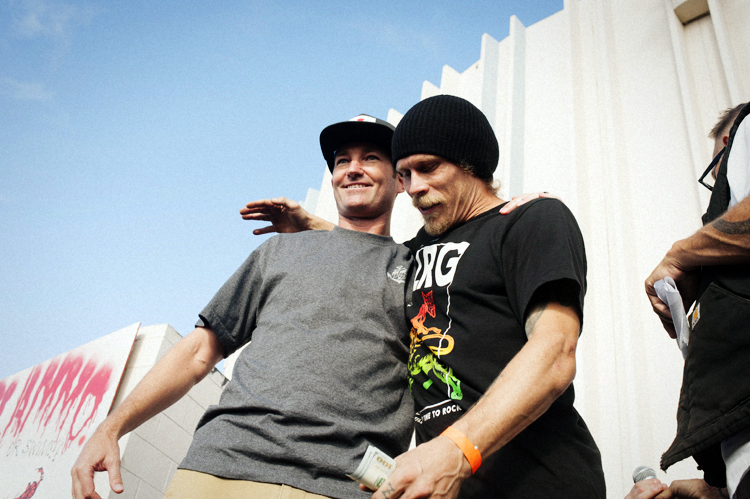 Had to be Tommy!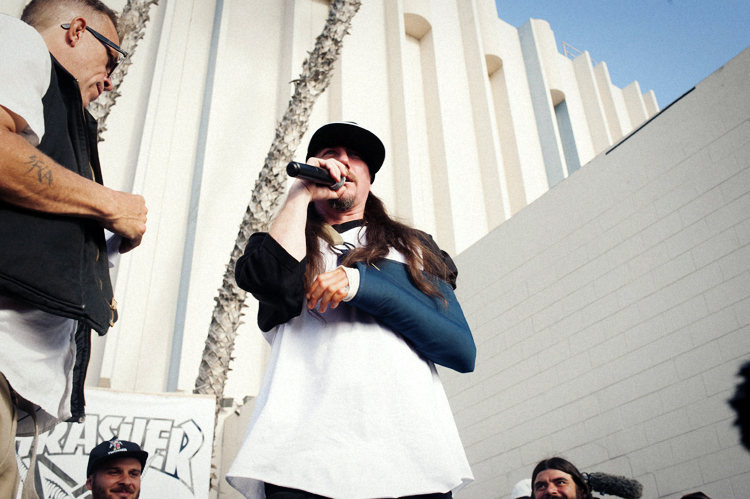 Then Smolik got his pick!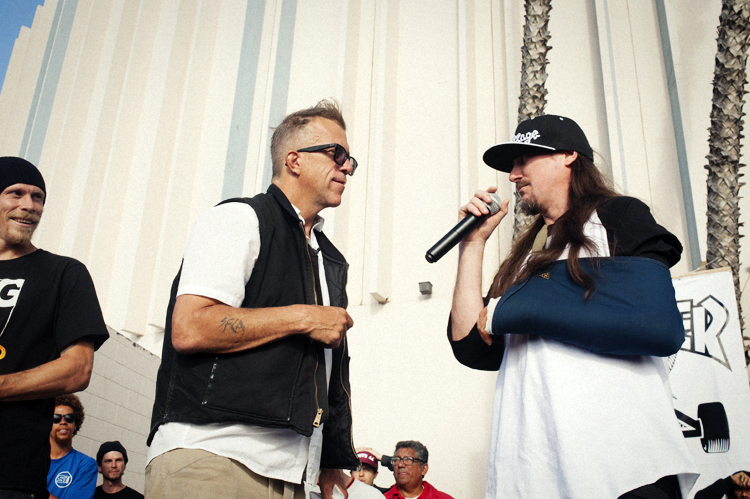 'Mufukker, you know it's gotta be T-Gunz, son!'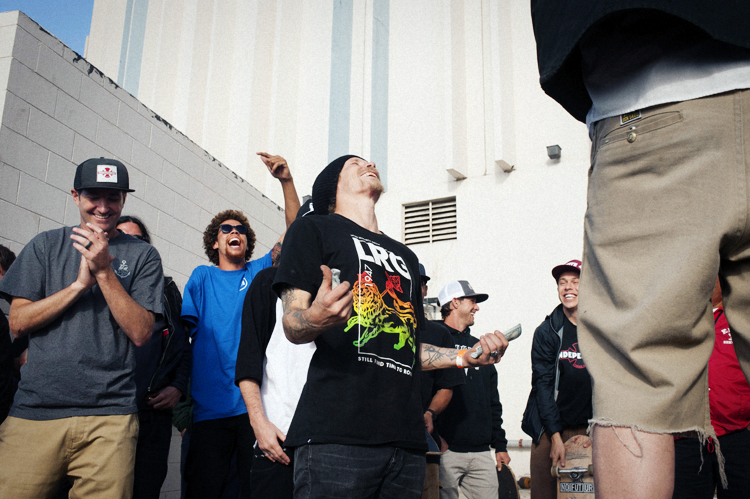 Haha! The legends won't be denied!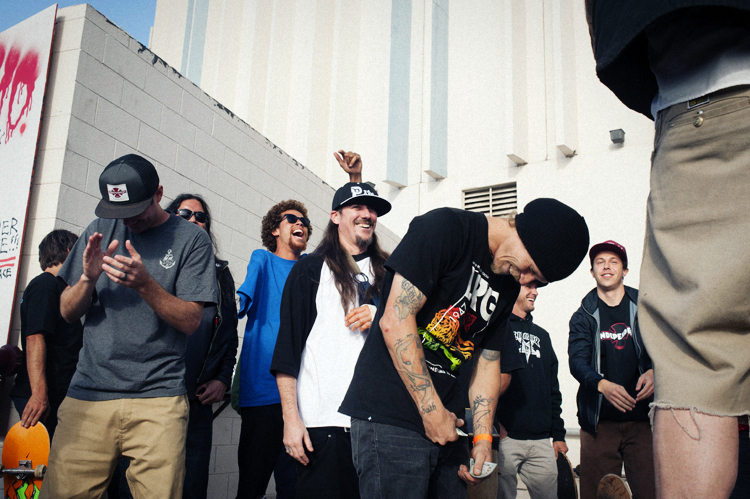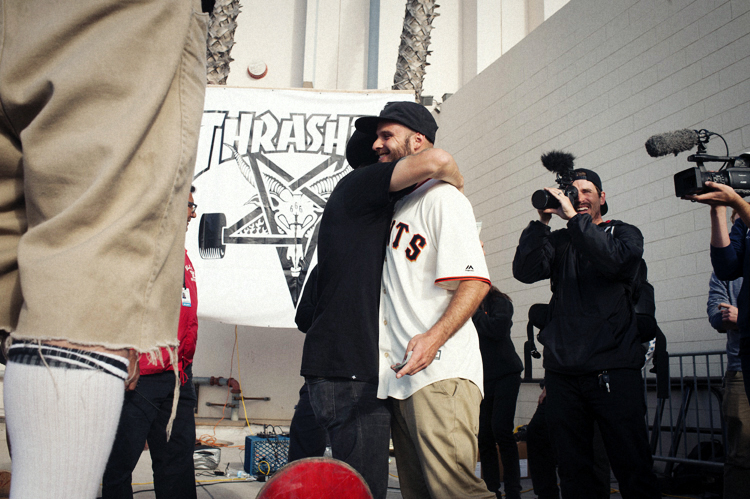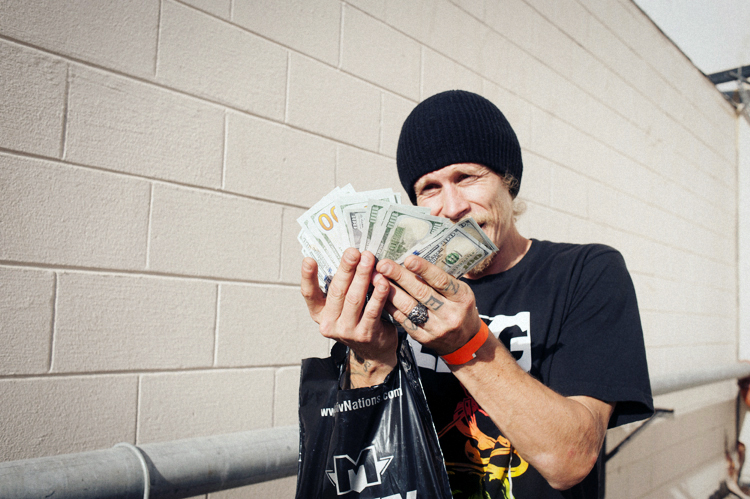 Not a bad payday. It's the least we can do!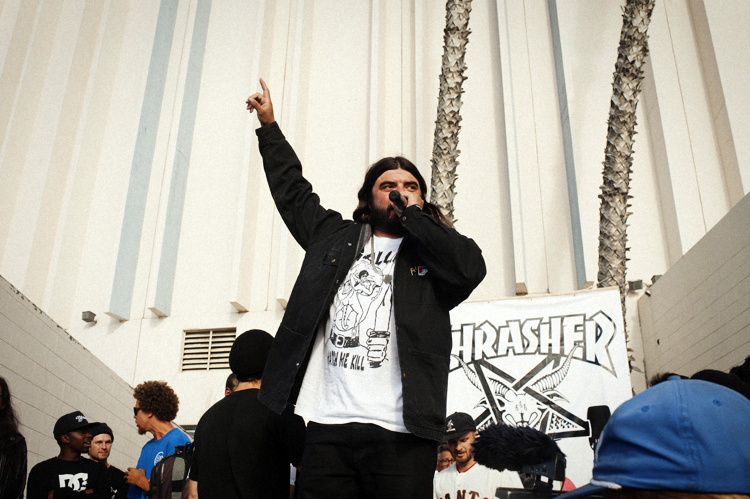 And that was that.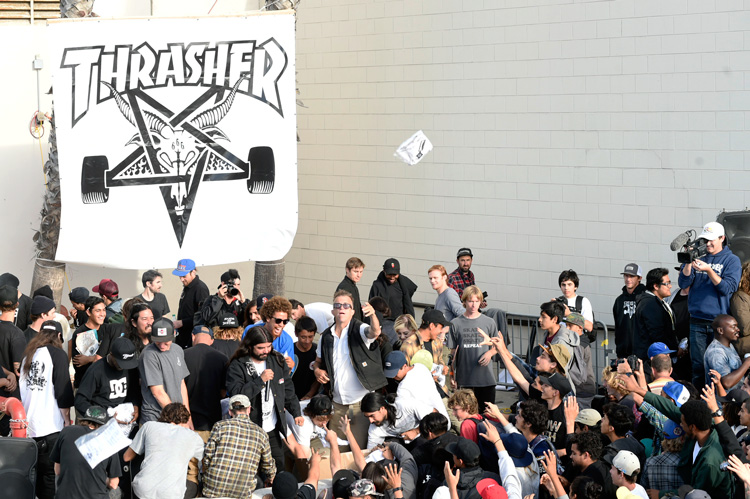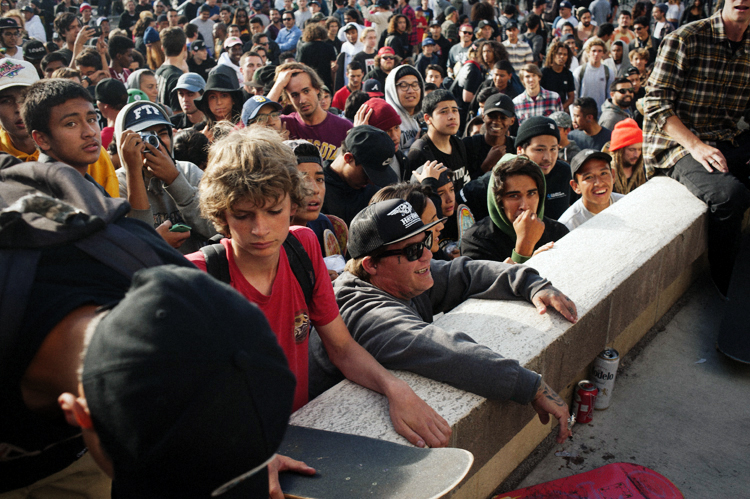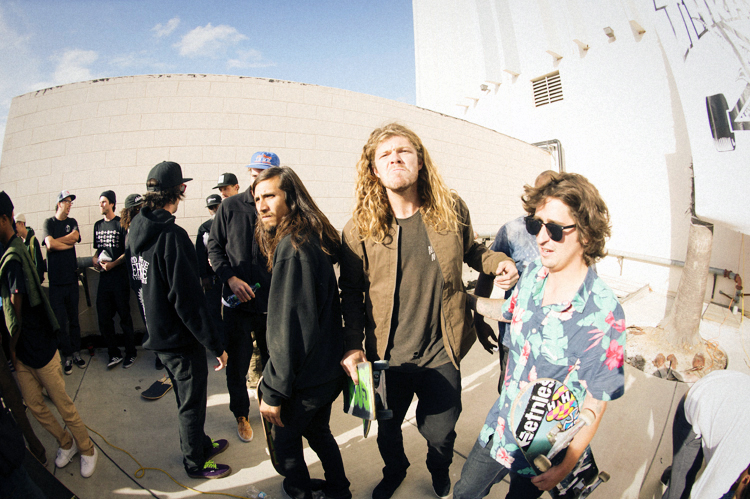 You guys too.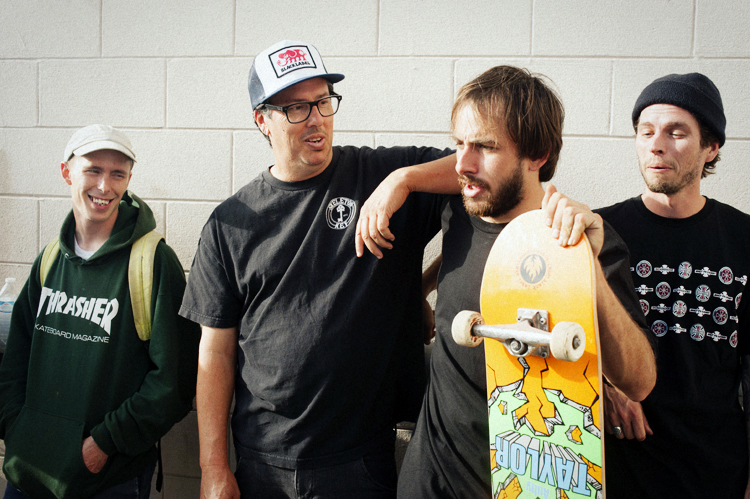 Auby made it after all.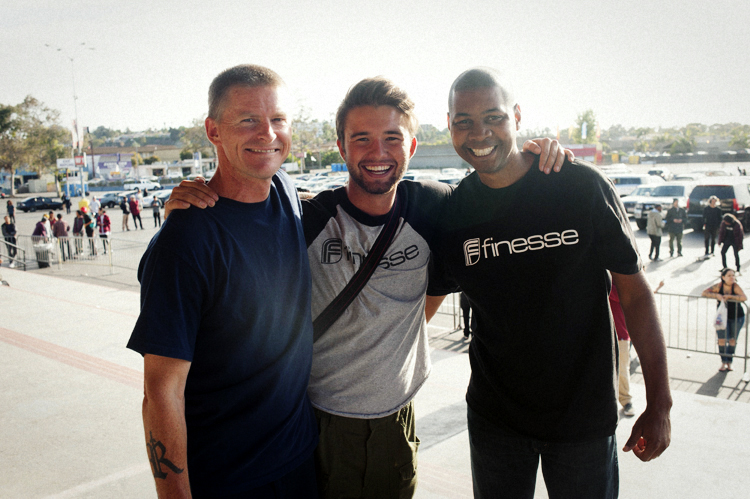 Kasper sighting!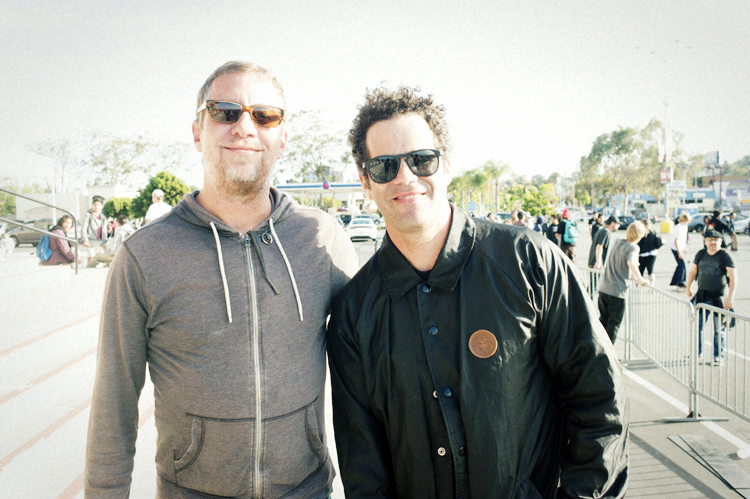 Swank and Nandez. Ain't skating great?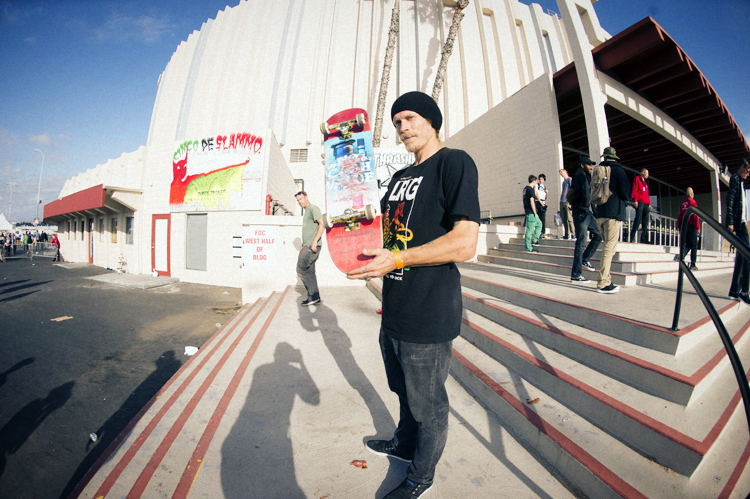 You did it, Gunz!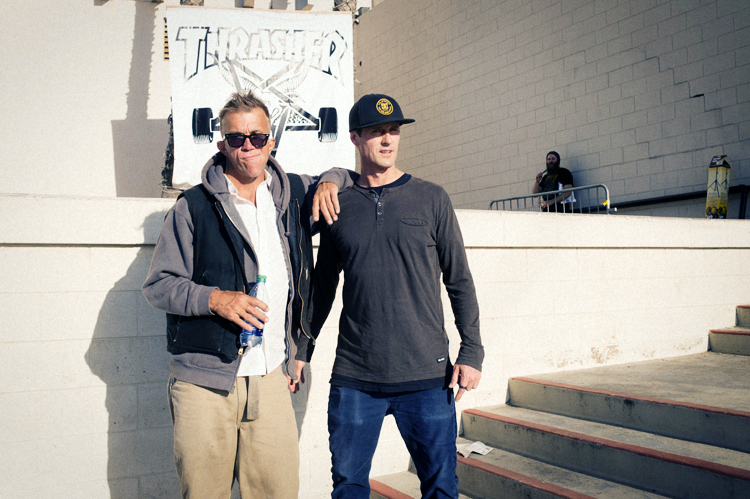 D Way made it, right at the buzzer!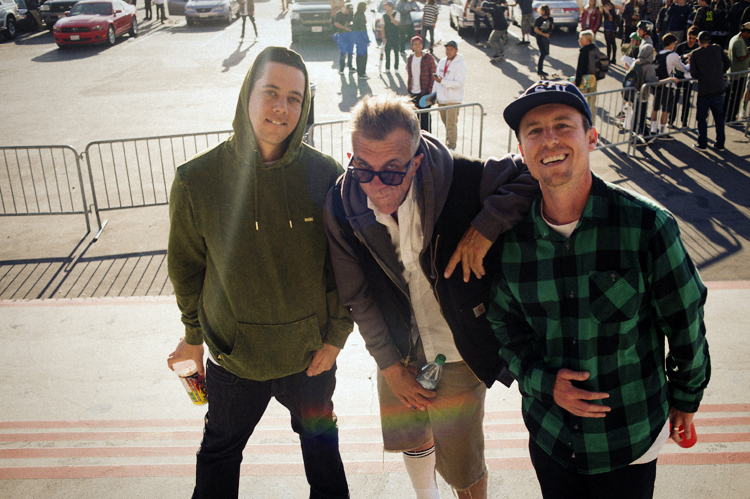 City Boys, way off sides.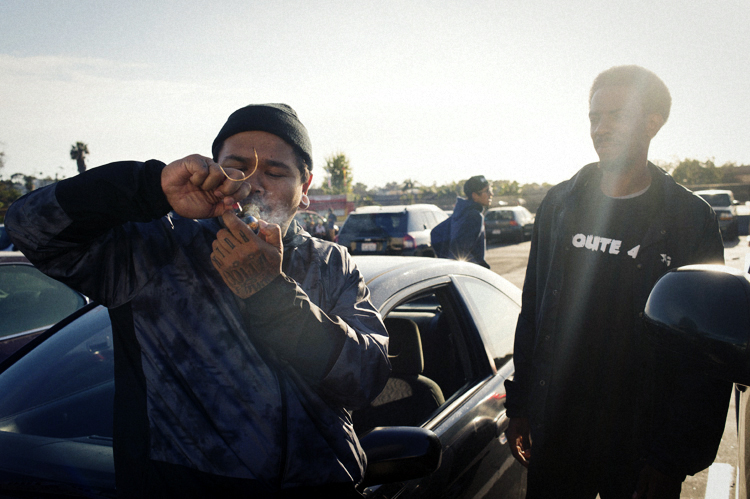 Time to celebrate.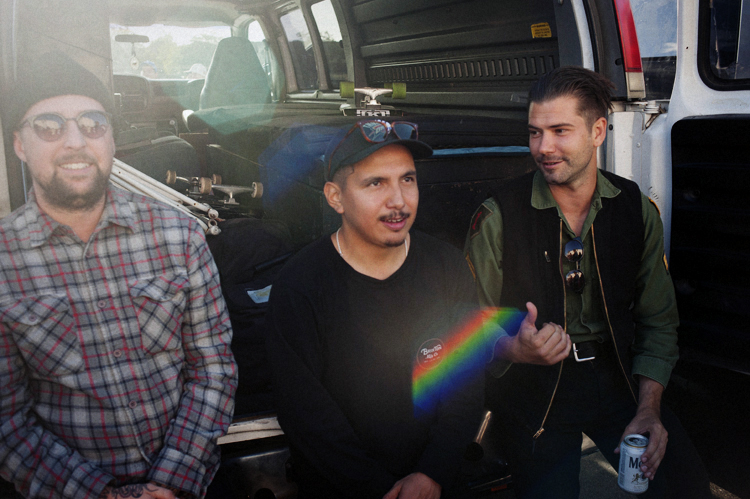 Big Ern, still trippin'.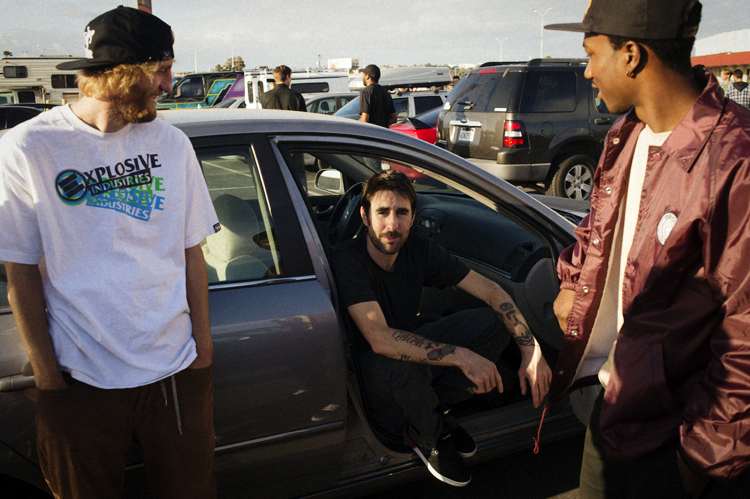 Next time, Bill.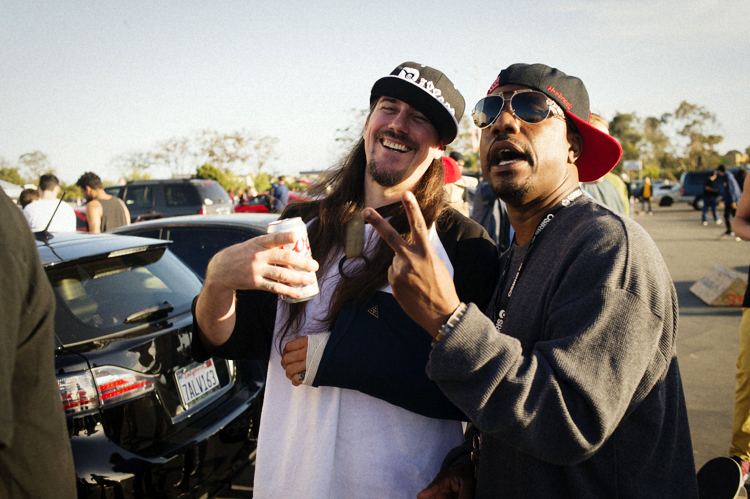 Yeww!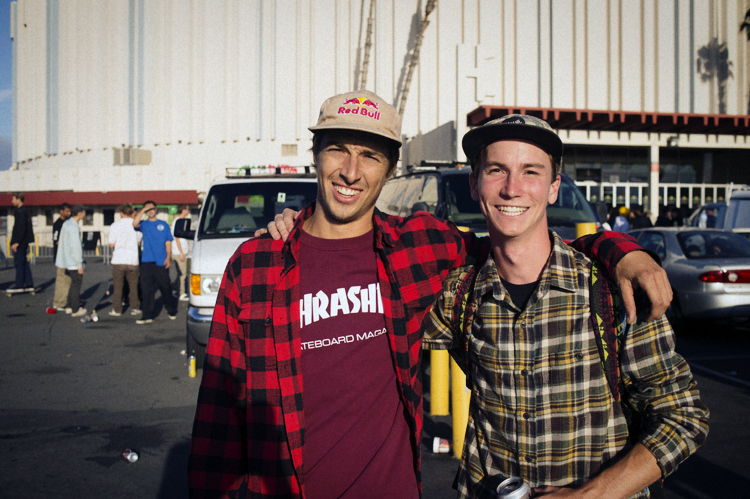 Later dogs.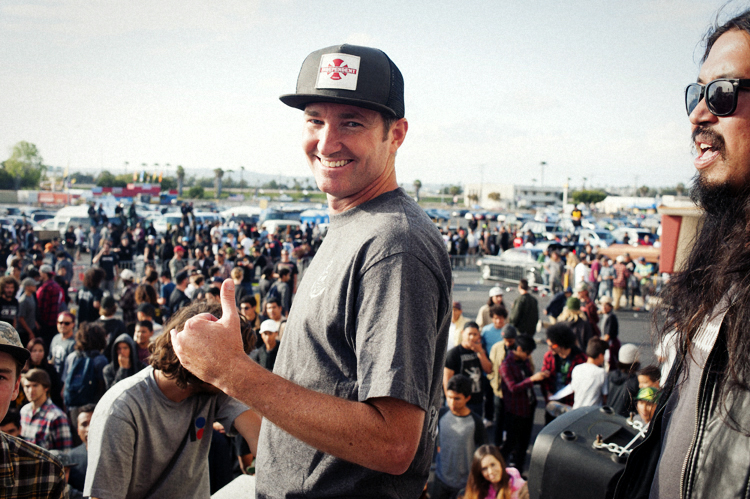 Thanks Jeremy.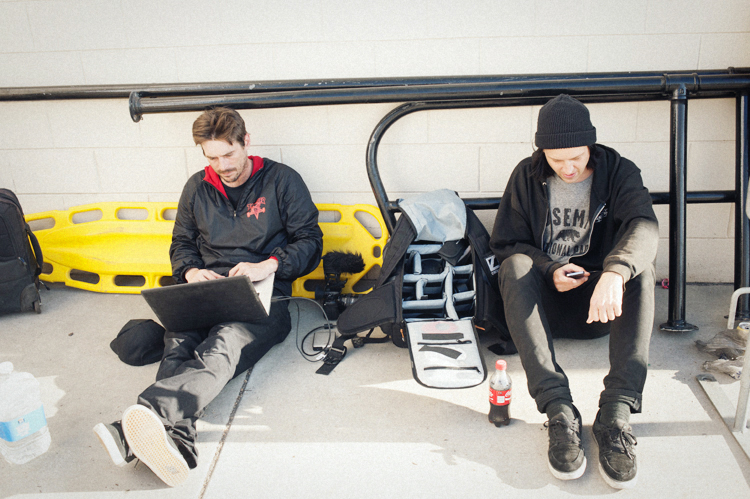 Thanks for coming out, everybody. Best one yet. Now, the real struggle begins.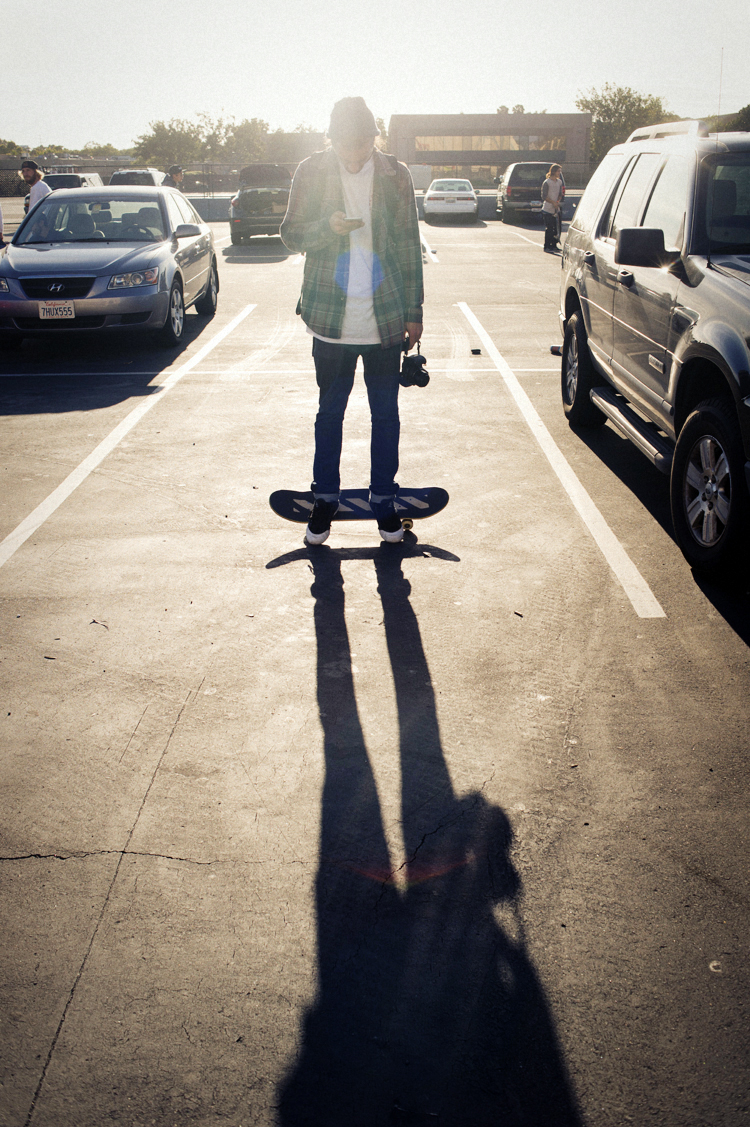 'Ah damn. The video's not even up yet ...'
12/31/2009

Here's a wrap up of 2009 from Burnout.