PHX Am 2012 Photos
4/02/2012
Cowtown's 11th annual PHX AM contest went off without a hitch. With temperatures in the 90s for Friday and Saturday, the course was getting hot, but Sunday came with relief when temperatures fell back into the 70s. Despite strong winds, a weekend of amazing skating came to a close with last year's champ Ben Hatchell securing the victory once again. Thanks to Trent, Laura, Ed, and the rest of the Cowtown staff for more than a decade of dedication to skateboarding.


Words & photos: Joe Hammeke


Early-morning view from the judges' area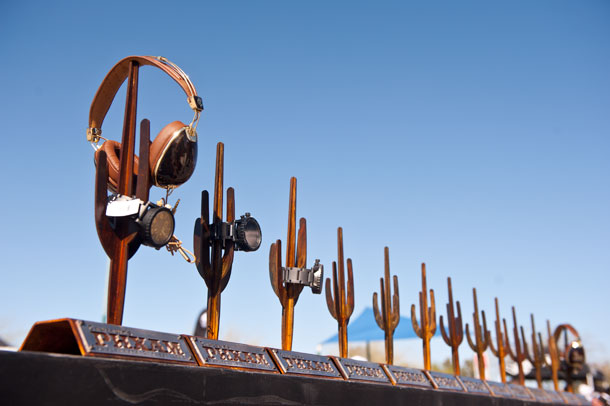 Trophies

The course was soon crowded

Auby Taylor, fakie ollie fakie Smith

Ben Hatchell, front blunt

Cowtown skateshop raffled gear between the heats

Clint Walker stays hydrated

Curren Caples

Looks like someone lost their wallet

Daniel Lutheran gets the kinks worked out

Dolan Stearns, gap to 50-50

Fifth place Trevor Colden, front feeble 180 out

Ninth place Robbie Brockel, ollie over to 50-50

Ryan Spencer backside flips the Skullcandy box

Louie Lopez, gap to 50-50

First place Ben Hatchell, blunt kickflip

Reigning champion Ben Hatchell

John Cardiel, aka DJ Juan Love

Kevin "Spanky" Long has this fan's back

Spanky, shredding during The Goat's set

The Goat, "Arizona's got you fucked up"
12/03/2021

We made it through SOTY season with some of the finest ripping we've seen to date. Check the list to see who's in the running for Rusty. Finalist voting starts next week.