The El Gato Classic
1/26/2015

The El Gato Classic went down in Palm Springs this past weekend hosted by Eddie "El Gato" Elguera. Skateboard legends from the '70s and '80s showed up who were the innovators of early pool riding and skateboard competition. The Nude Bowl replica got ripped apart by the legends and even Tony Hawk showed up for a vert demo. A legendary skateboard weekend, see you next year! Photos: Rhino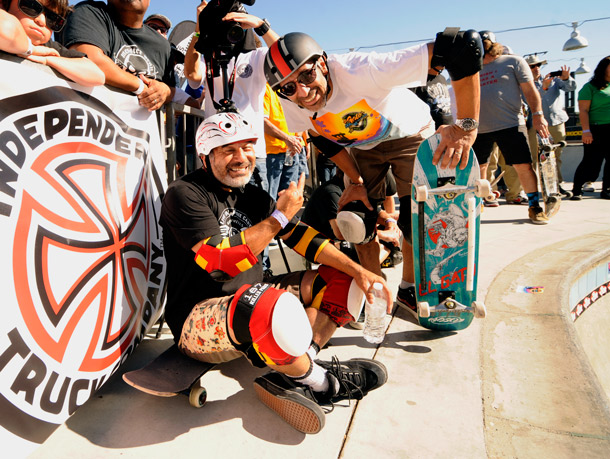 Cab and El Gato ready for the day of shredding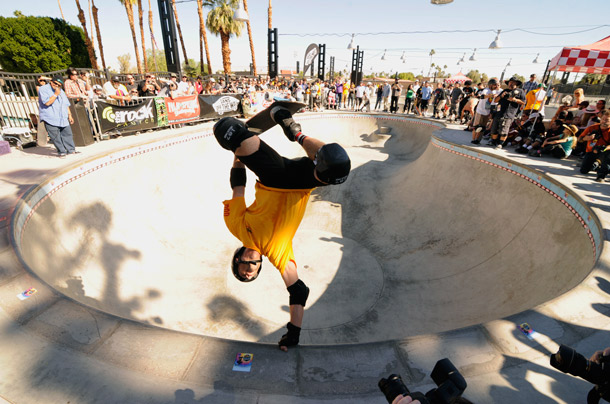 Nude Bowl replica, Mike McGill eggplants for the crowd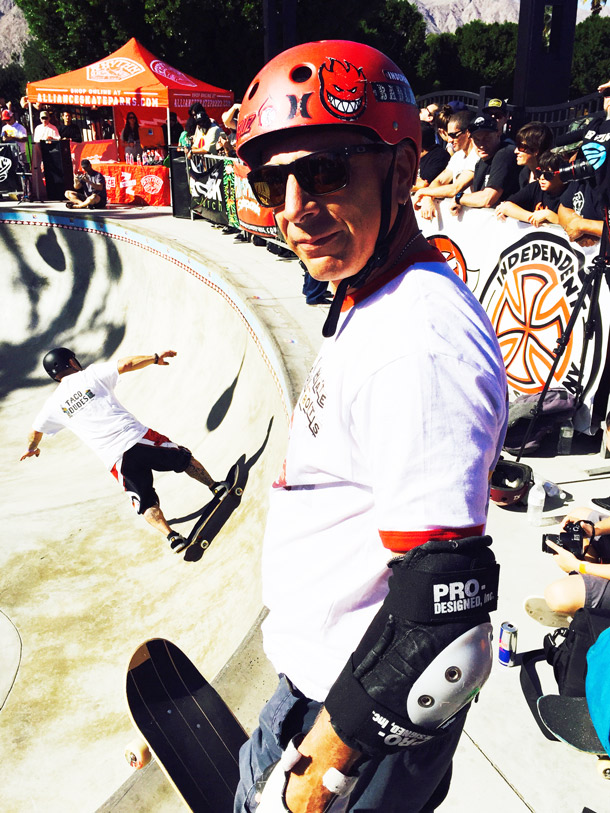 Screaming Lord Salba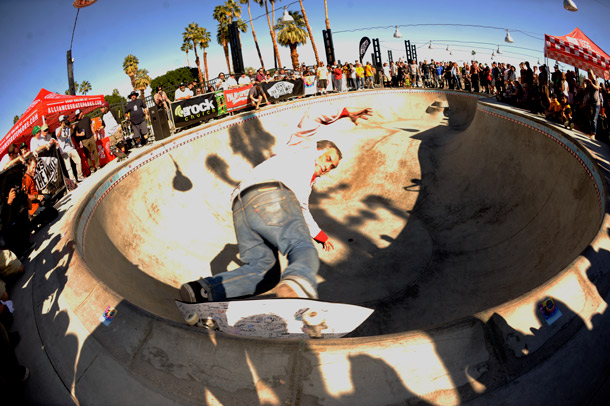 Olson high speed. Always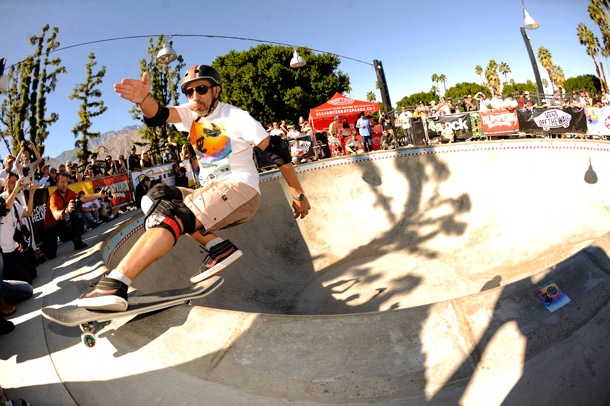 Eddie has the front rock on lock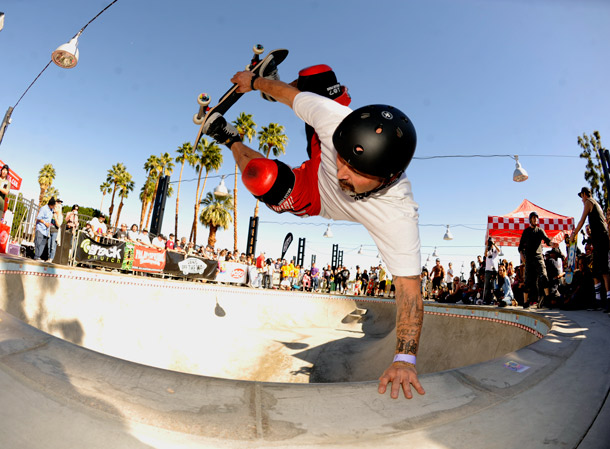 Lonnie Hiramoto layback air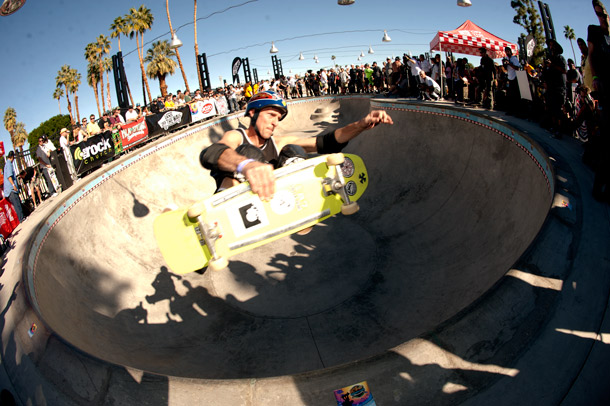 Basque Country resident, Brad Bowman made it out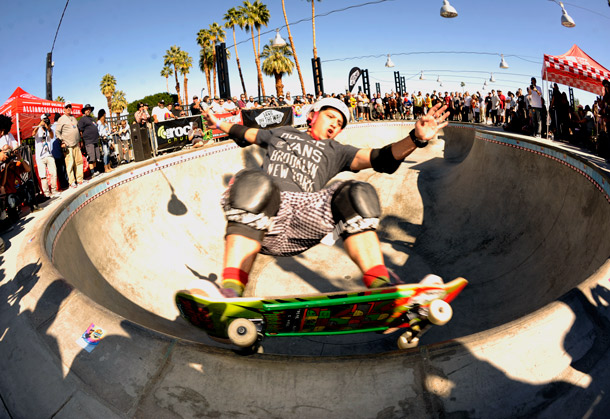 Hosoi coming off a knee injury, high speed coping attack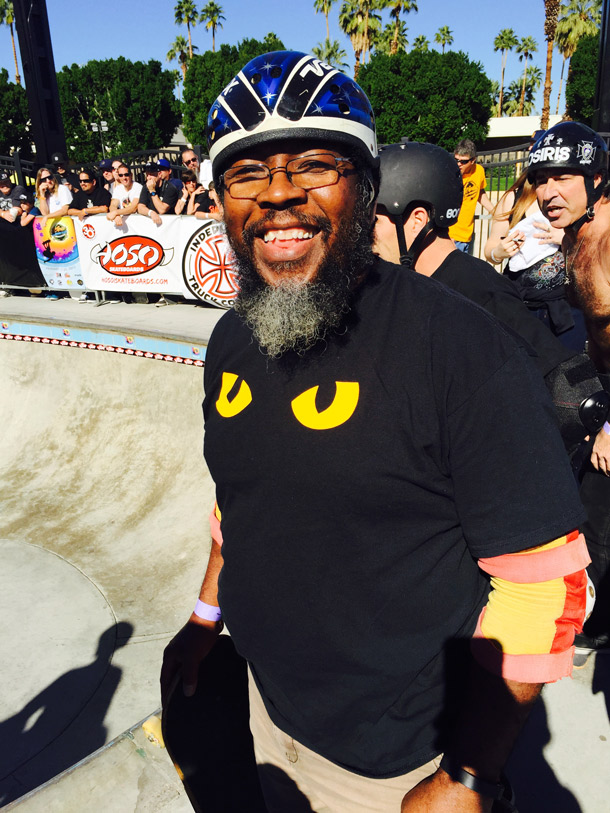 Freddie Desoto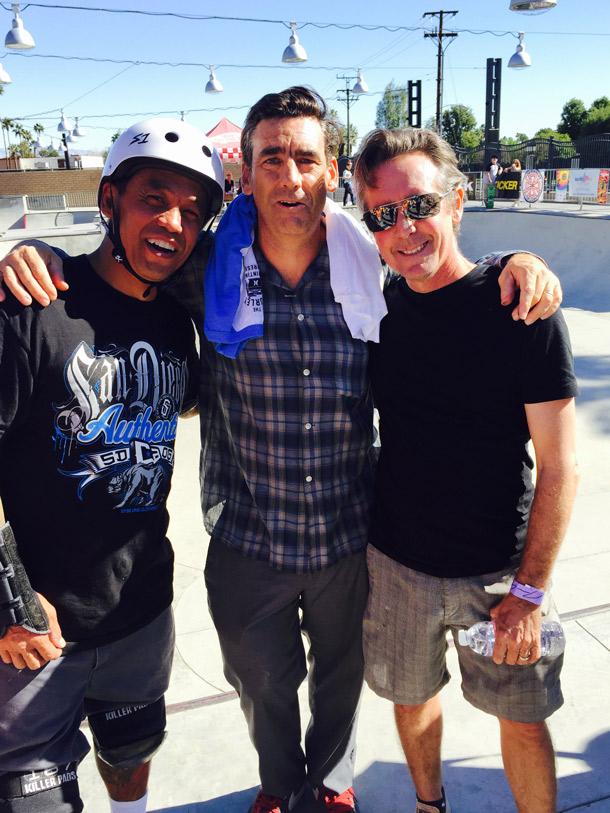 Pineapple, Lance and Billy Ruff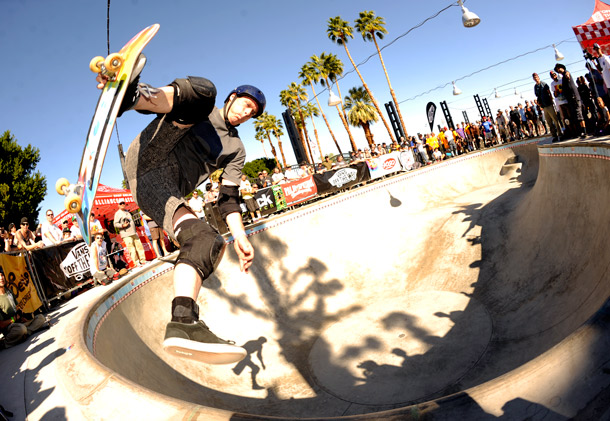 Eric Grisham footpant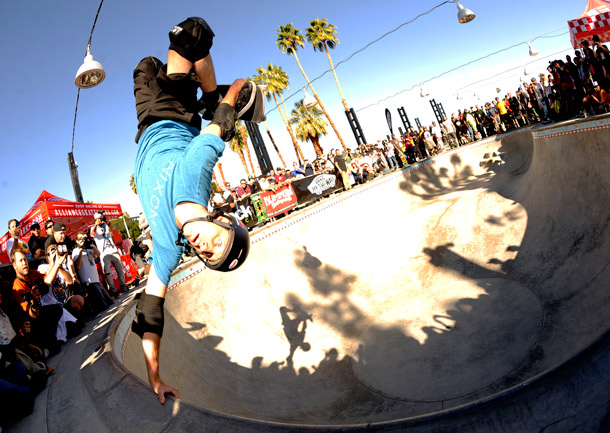 Tony Hawk tuck knee and flapped invert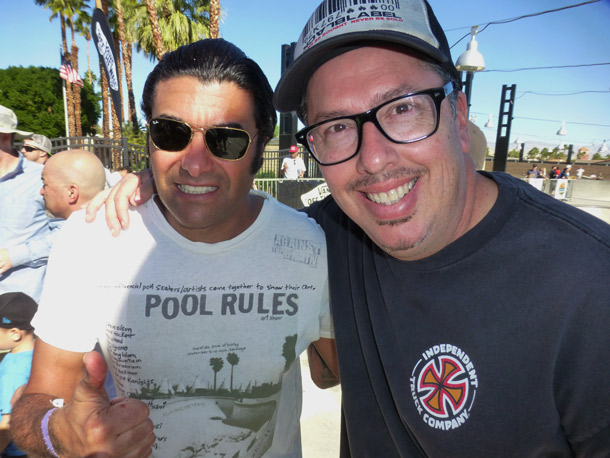 Spidey and Lucero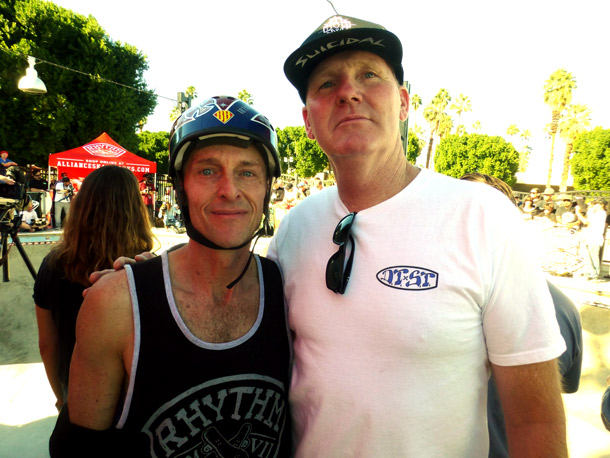 Brad Bowman and Jim Muir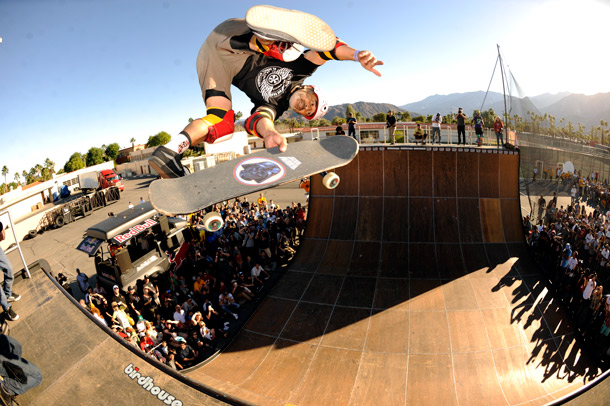 Over to the vert demo, Cab finger flip Indy air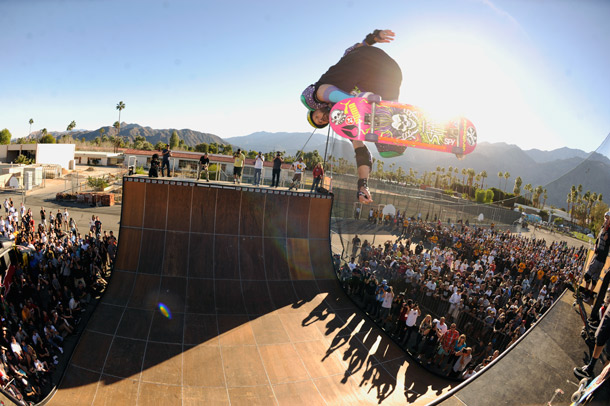 Kevin Staab floats a BSO high above the desert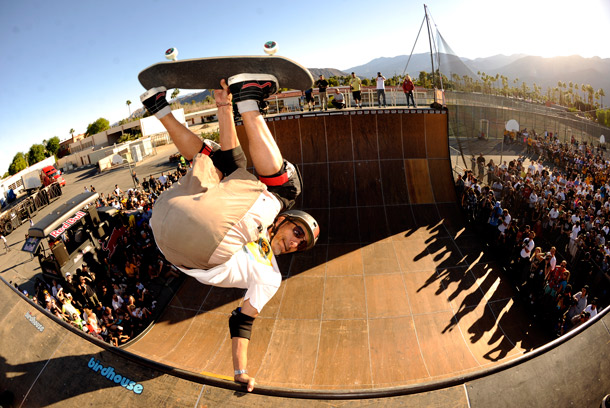 El Gato still has a mean frontside invert!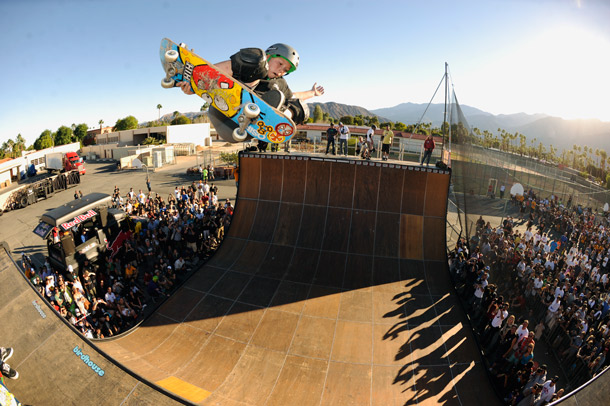 Evan Doherty blasting a stale fish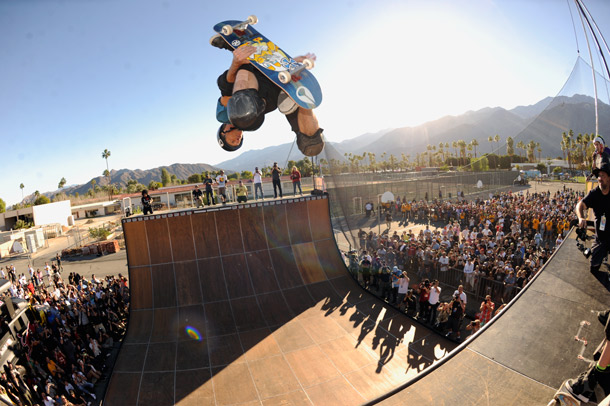 Tony tweaked Indy air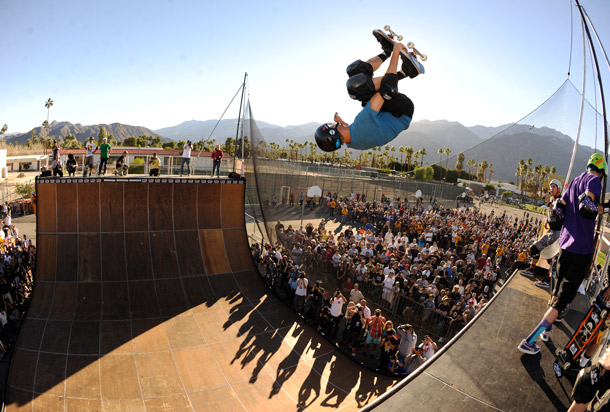 Getting the crowd hyped on a huge 540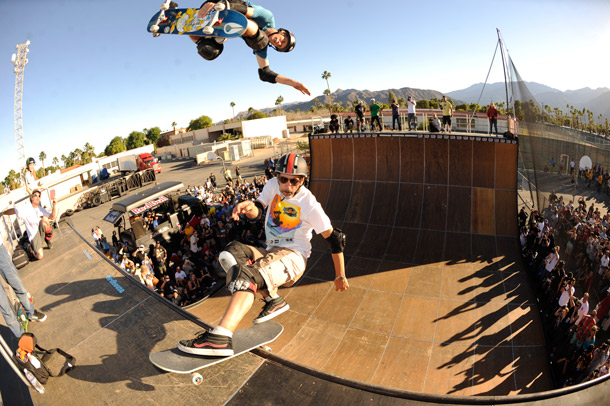 Eddie decks a patented front rock while Tony blasts one over him
12/02/2019

Los Angeles is a Baker town and the fans and the stars swarmed for a chance to peep the new flick. What riot?