Jaws Is Pro
7/23/2011
Hammeke has a few photos of last night's Happy Medium premiere where Jaws got surprised with Tony Hawk and the Birdhouse team presenting him his first Pro model. Congrats Jaws!
"We're gonna need a bigger boat!" Last night A Happy Medium 2 premiered in Phoenix, Arizona. Jaws had an amazing last part which was followed up with this commercial.
At which point the rest of the Birdhouse team emerged from the seats and presented him with a box of boards. Well deserved. We love you Jaws!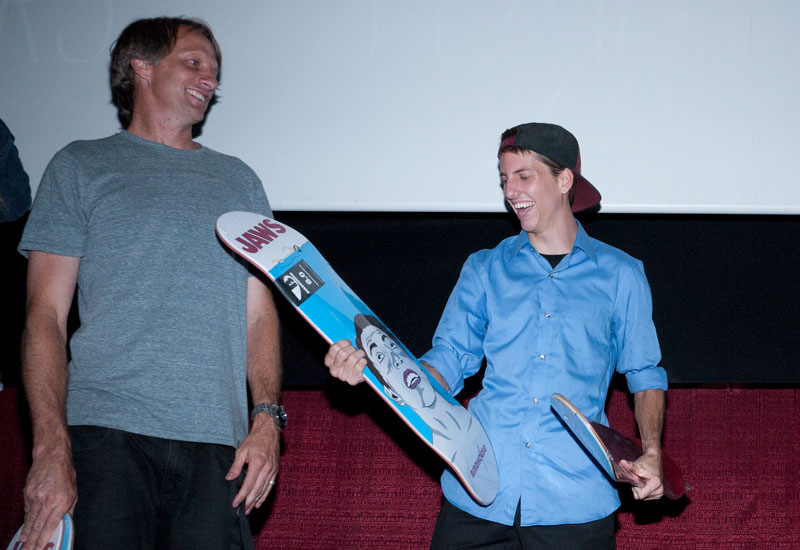 You know it's official when the Birdman is there.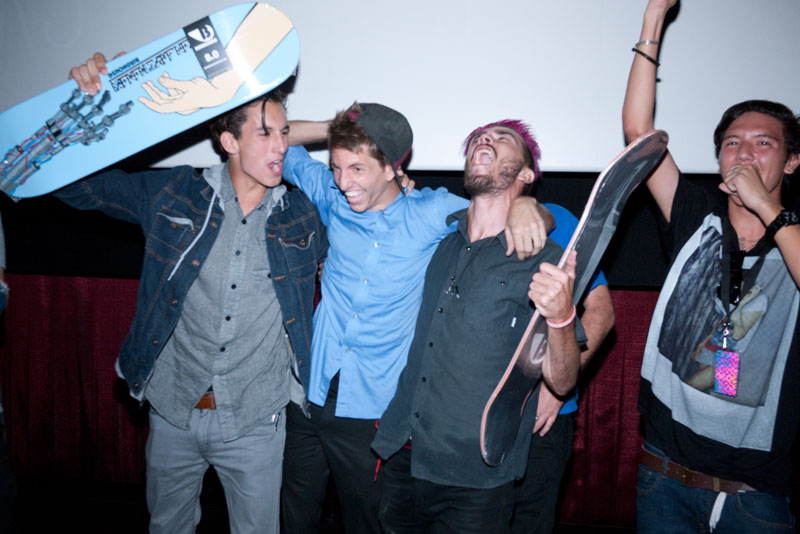 David Loy and some bros congratulate the new pro.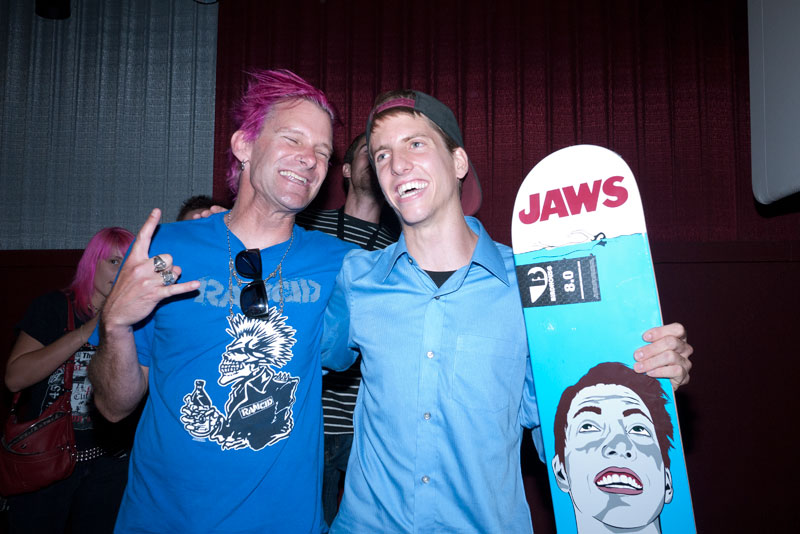 Old school and new school, Birdhouse has it all.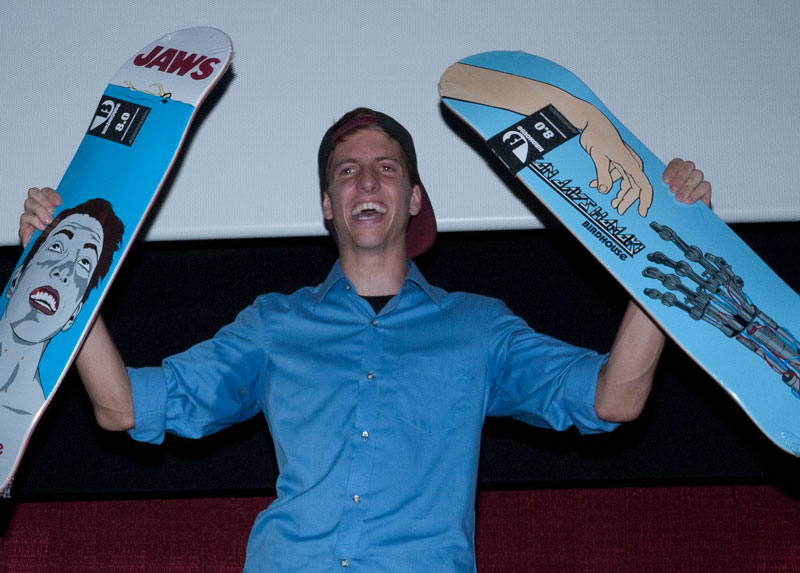 A happy Homoki. Cheers Jaws, you deserve it!
3/18/2015

Birdhouse is stacked with talent these days. Here's Hawk, Jaws, Raybourn, Dixon, Davis, Hale, Loy, Walker and the rest of the squad. The natural fun-box session at 3:10 is unreal and Ben closes it out with a psycho ender.