Robbie Brockel KOTR Warm-Up
9/28/2010
Thunder just put up a
video of Robbie Brockel
taking care of some practice challenges for the King of the Road.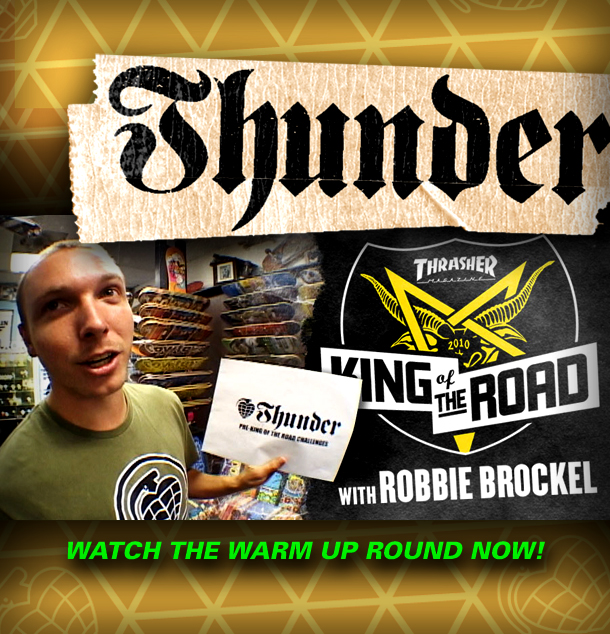 Keep up with all the 2010 King of the Road
madness and mayhem here.
10/02/2018

New pro boards from Robbie Brockel, Dennis Busenitz, Ishod Wair, Tommy Guerrero, Chima Ferguson, Davis Torgerson, Zion Wright, Kelly Bird, Kyle Walker, Jake Donnelly and much more.