Shake Junt's "Skate Tank" Premiere Photos
11/25/2014
Skate Tank, the van is being retired along with Beagle's VX and this video is a collection of footage of all the Shake Junt team riders, select homies and all from trips in "the tank." Well the Ali Boulala footage wasn't as you can't drive a van over seas. But this one's all VX and you know you "lu dat shit."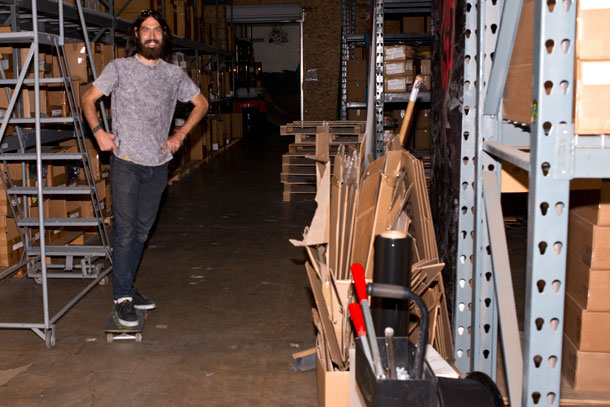 Arrived early to find Justin Roy rolling around the warehouse




Wall of Deathwish Boards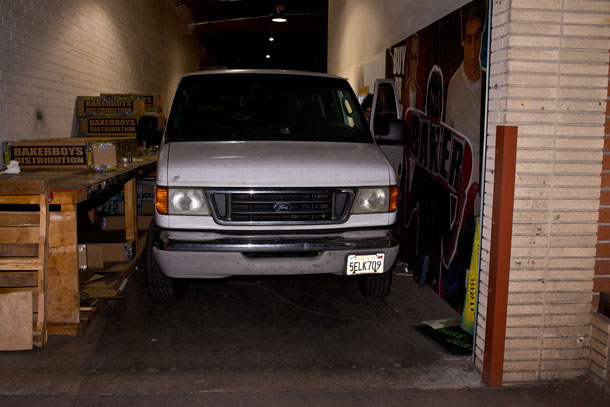 The Skate Tank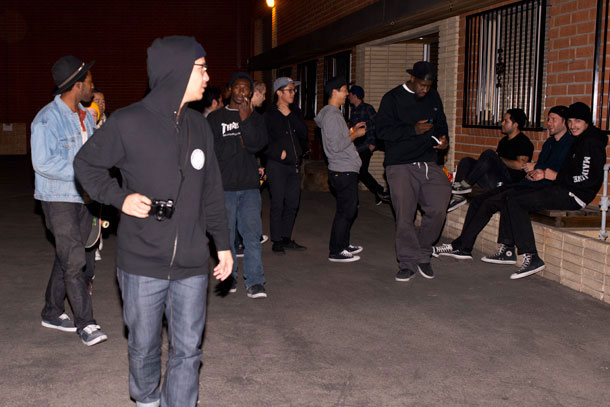 Gathering out front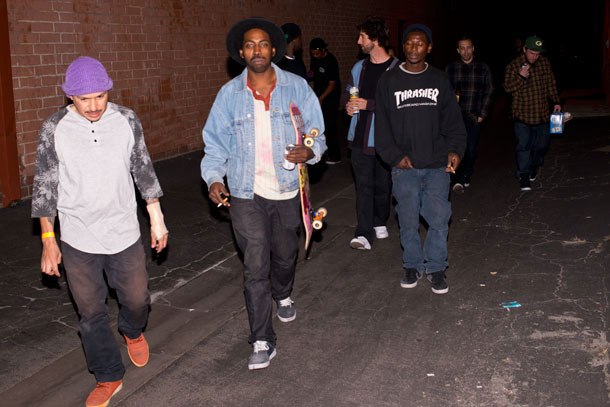 Mobbing through the alleyway to the back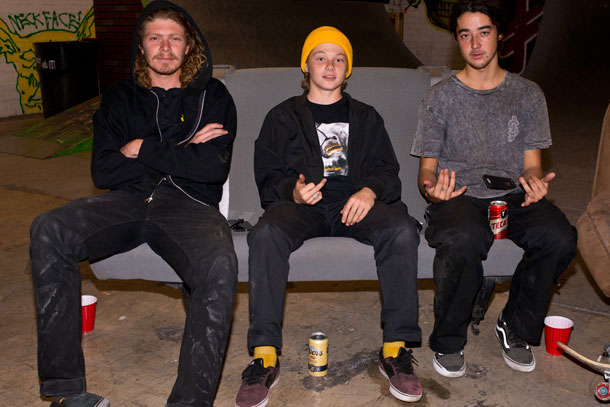 You can take the boy's back seat outta the van but you can't take the boys off the back seat.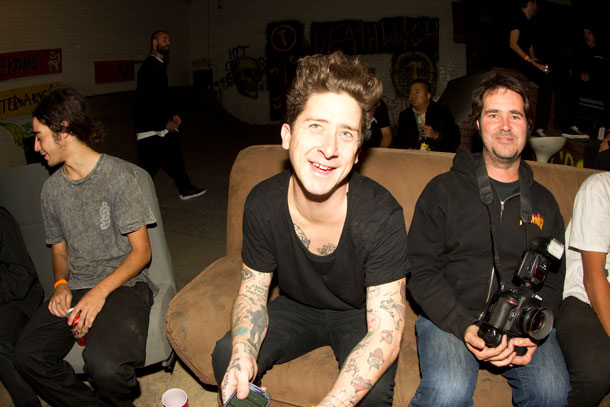 Dustin Dollin and Hammeke Photo: Broach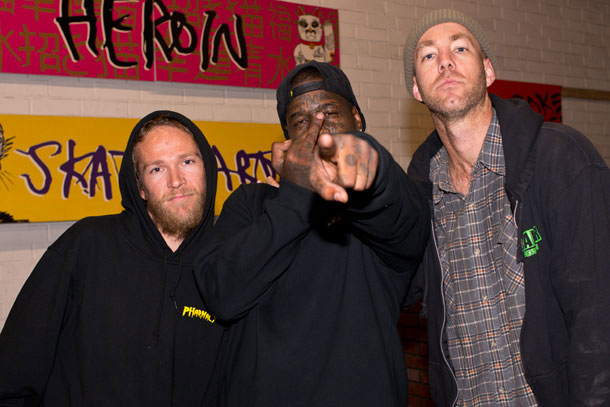 Twaun's back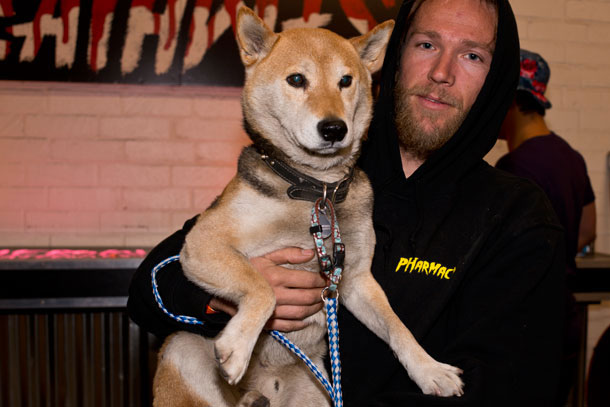 Money dog has spent some time in "the tank"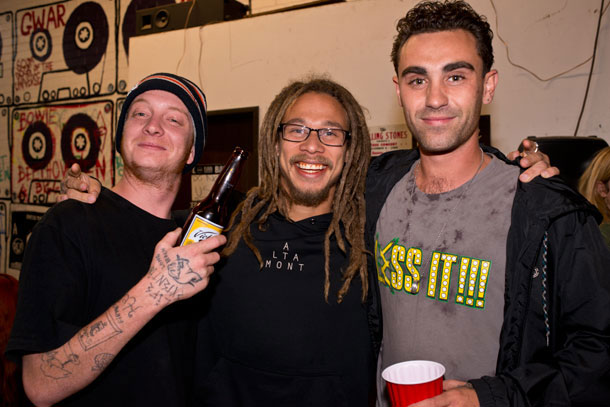 Knox, Neen and Sinner or as I know him as "Sneak a toke" Long Beach 2005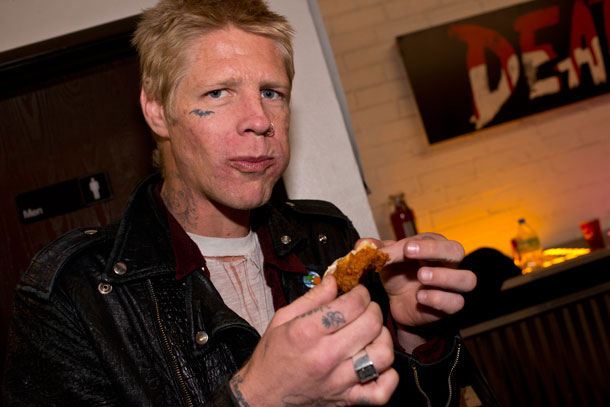 It's not a Shake Junt event without chicken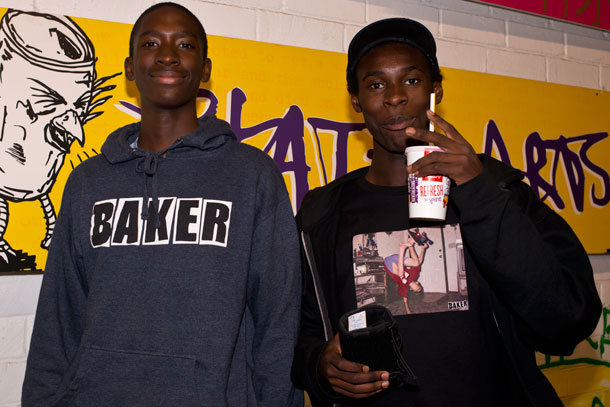 New flow Dontae and Michael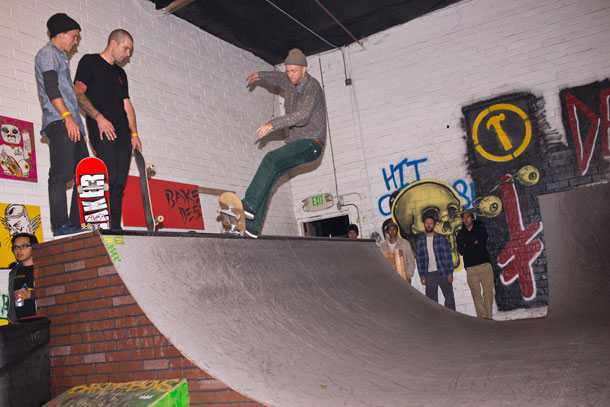 Heavy mini ramp session and Drew starts it off



Andrew Reynolds, frontside air Photo: Karpinski



T-Funk learned frontside inverts Photo: Karpinski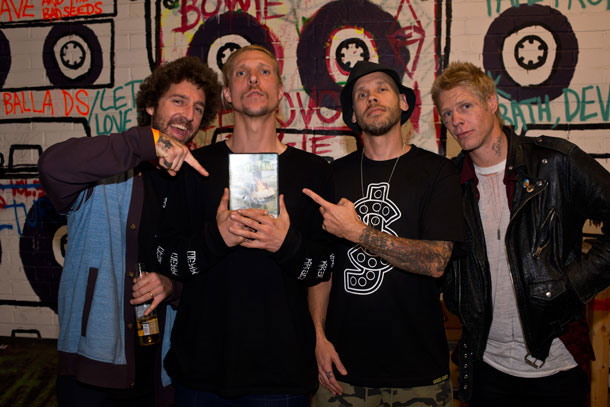 Skate Tank comes on DVD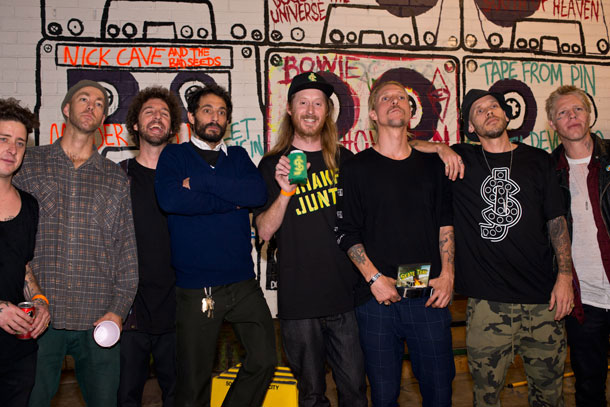 The OGs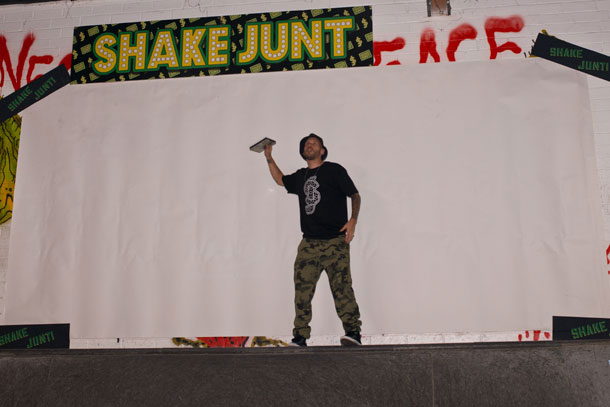 Shane introduces the vid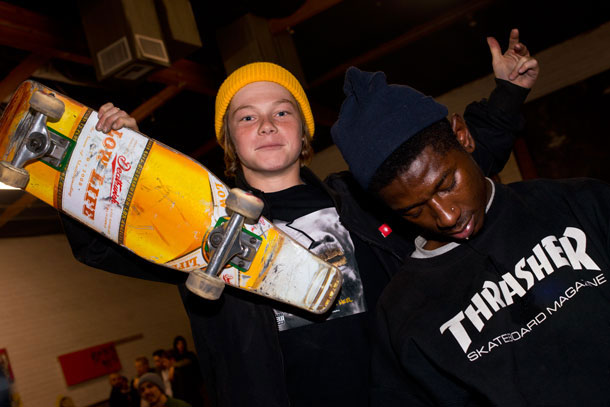 Skate Tank or just plain tanked?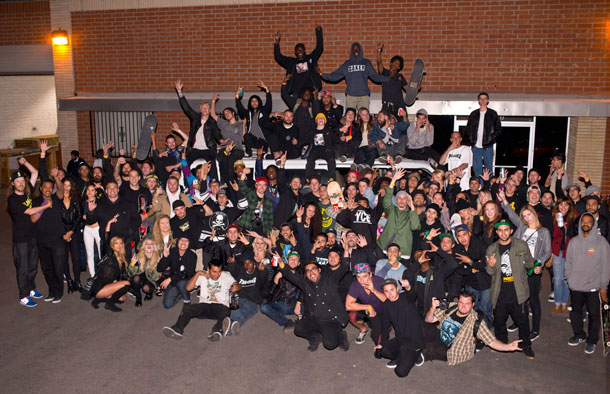 The Shake Junt team and all the homies
1/14/2022

From the early days of Burnside to 2019's Rip Ride Rally, this film explores the friendship, struggle, triumph and tragedy of DIY pioneers Mark Scott and Mark Hubbard –– true iconoclasts hellbent on building the skateparks of their dreams. Watch this with your friends.