Vans Pool Party 2018 Photos
5/07/2018
This year's Pool Party was even more festive than usual as it fell on Cinco De Mayo, and the opening ceremony was kicked off with a traditional mariachi band cranking out tunes next to the bowl. Not sure if the holiday had anything to do with the caliber of skating getting turned up, but it was on fire this year! The house was packed with skateboard fans, Steve Van Doren had the grill sparked up and the level of skateboarding was unbelievable. This event just gets gnarlier every year! —Rhino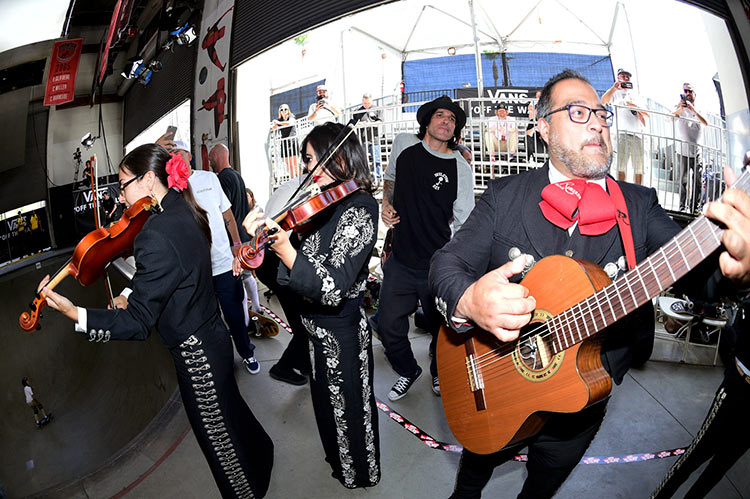 Cinco De Mayo pool party! Navs approves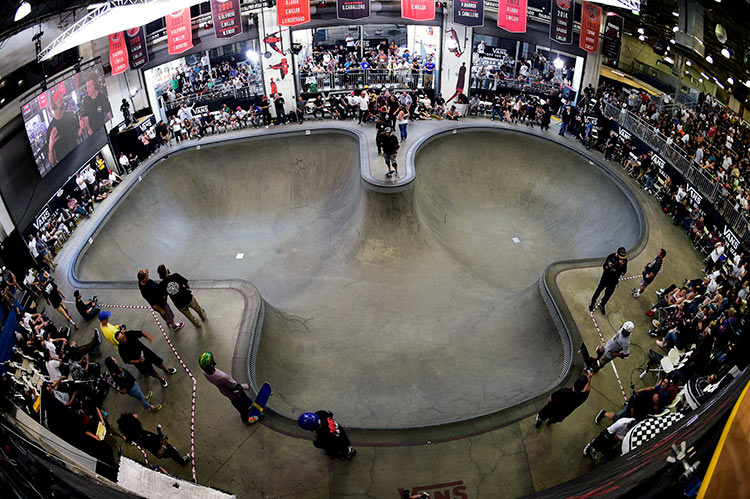 The battlefield as seen from the upper deck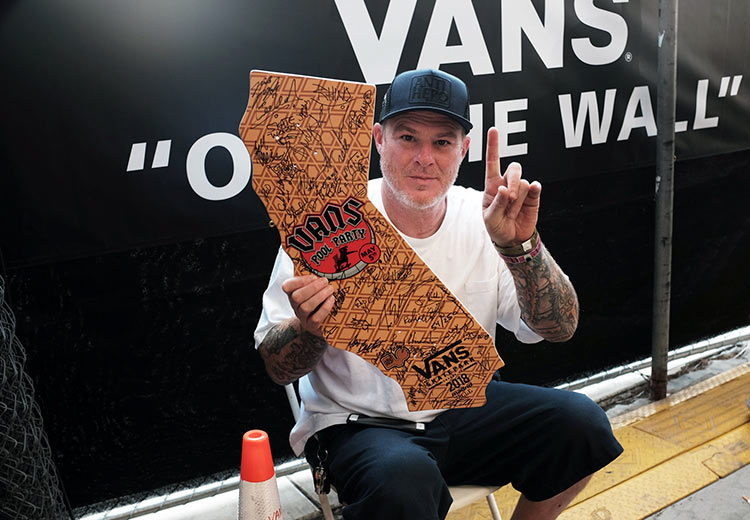 Grosso's on injured list but he'll be back in action shortly. We're all sending love letters his way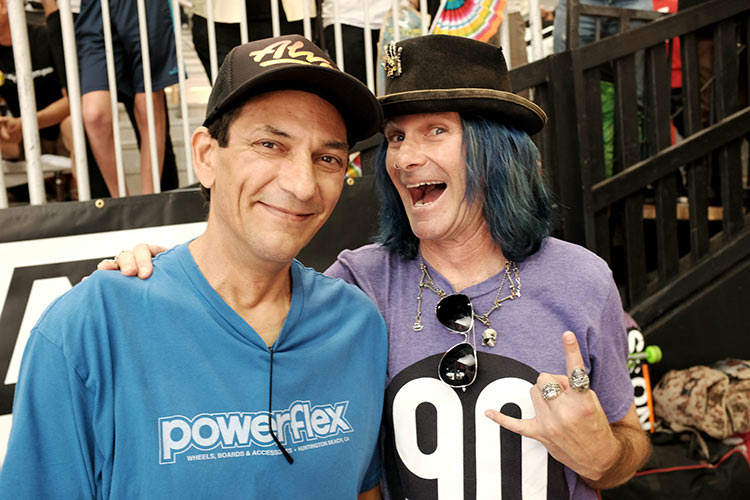 The Pool Party is always a great place to catch up with old skate friends—Fish and Staab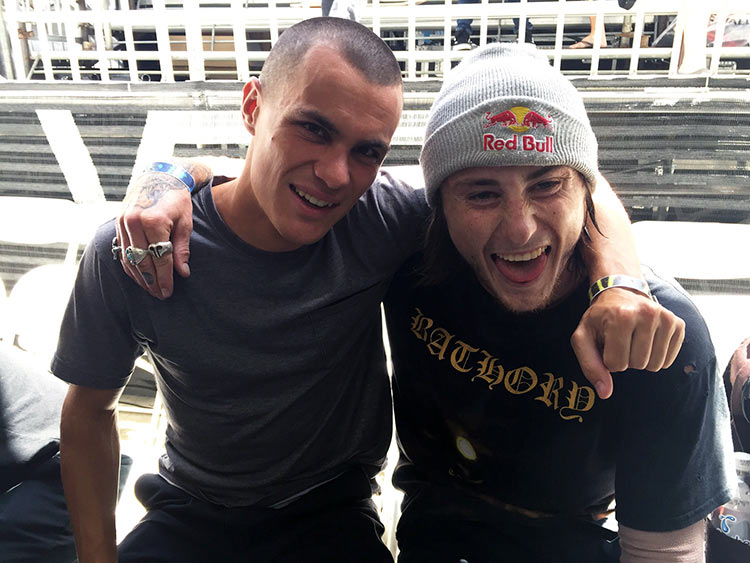 South Bay heavy hitters, Mason Silva and Chris Russell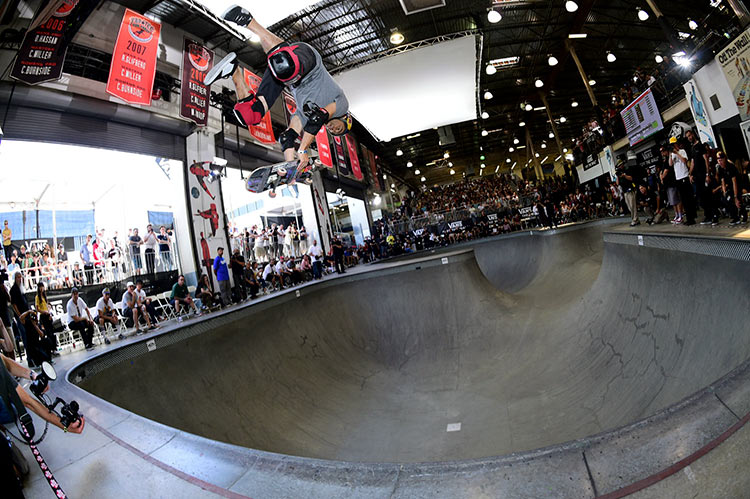 Sandro Dias took first in the Masters event, but he could have easily held his own in the Pro lineup. Yeah, he landed this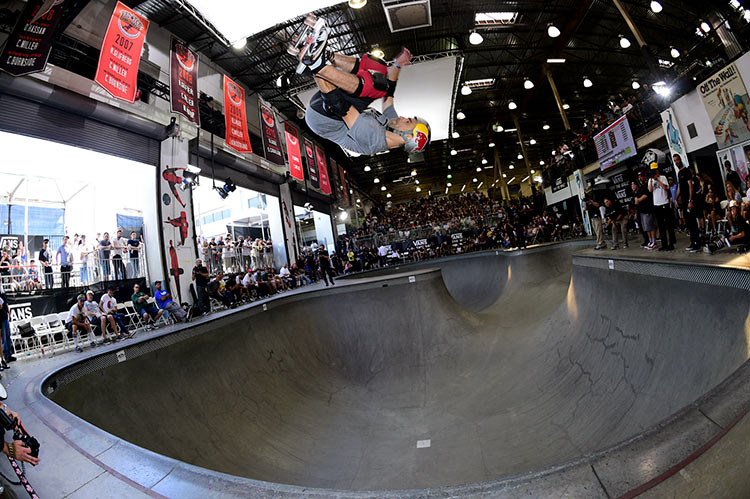 Sandro with a huge 540 in the square. This is how you grab that trophy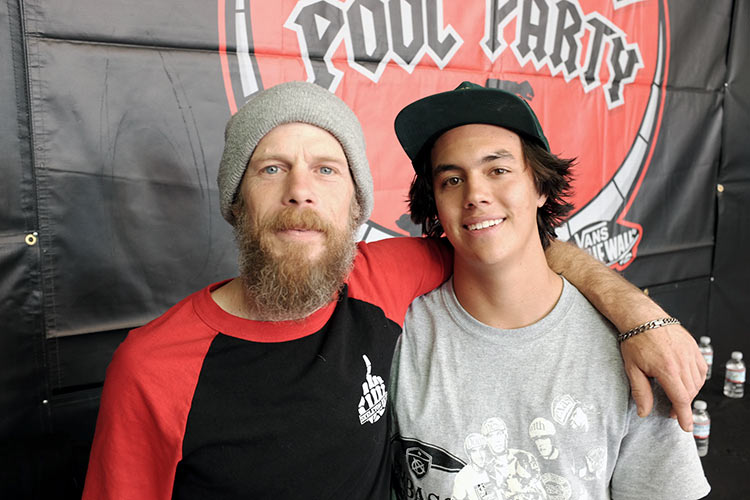 East Coasters Matt Dove and Collin Graham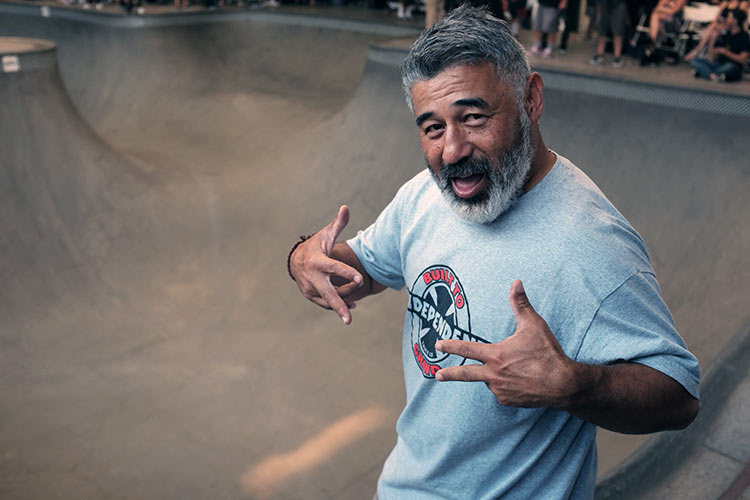 Cab is no stranger to this contest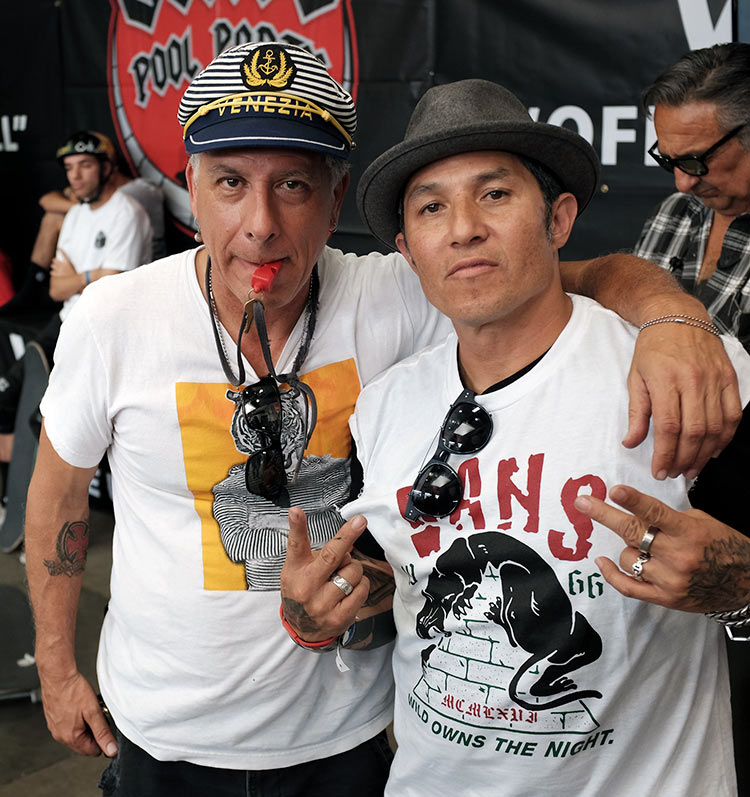 Lifeguard on duty—Salba and Hosoi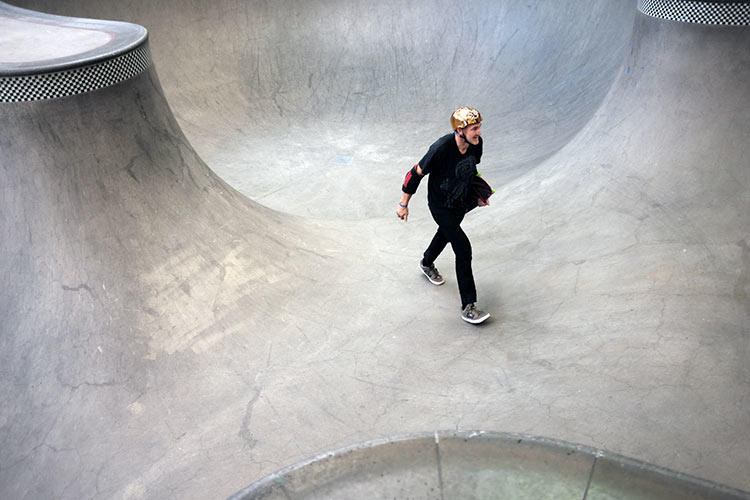 Big Ben Schroeder making the bowl look small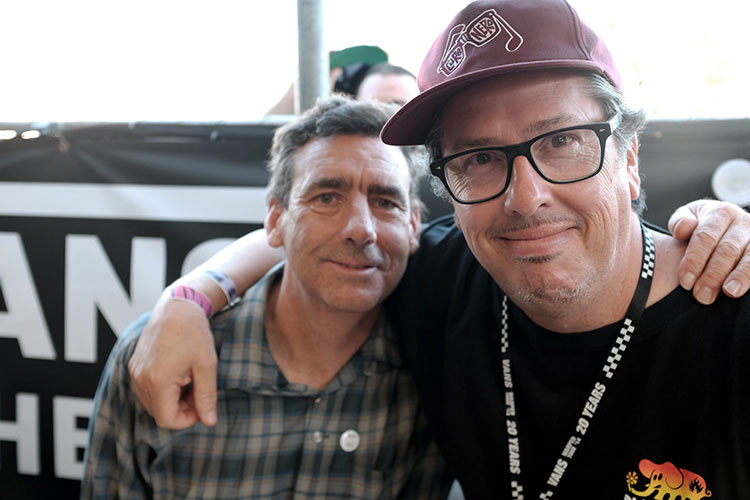 Lance and Lucero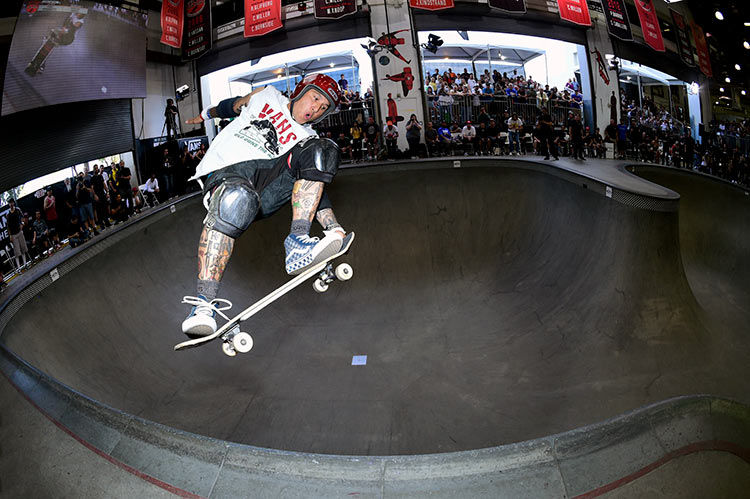 Christian Hosoi smacks it to tail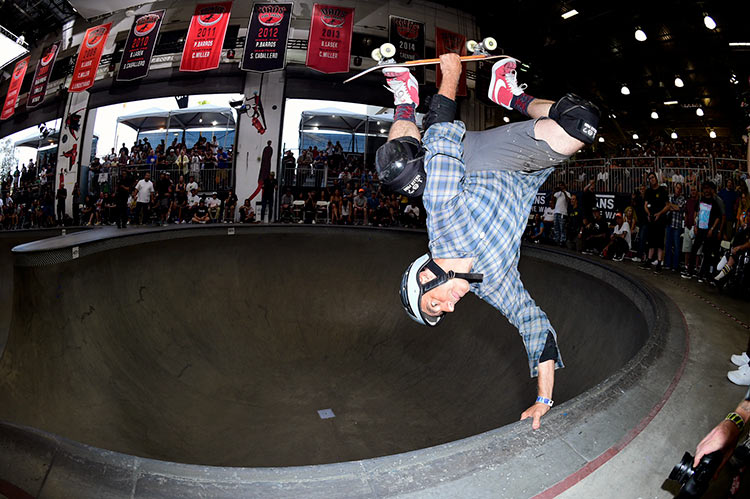 Crowd favorite, Lance inverts in the round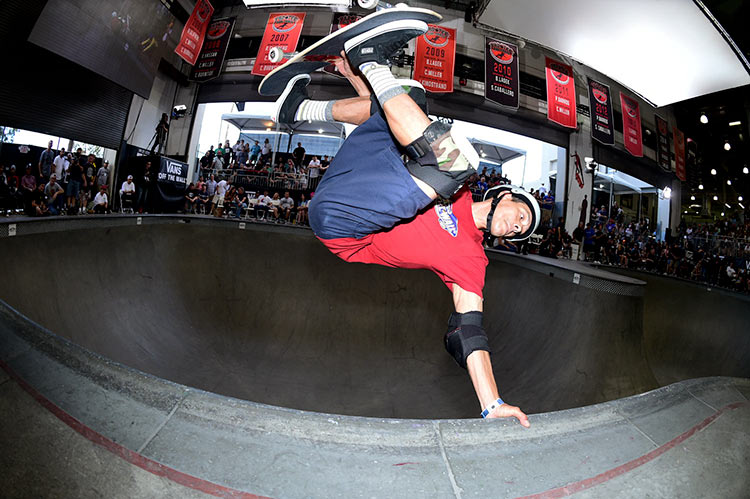 All the way from the other side of the pond, Nicky Guerrero—solid as ever. Frontside invert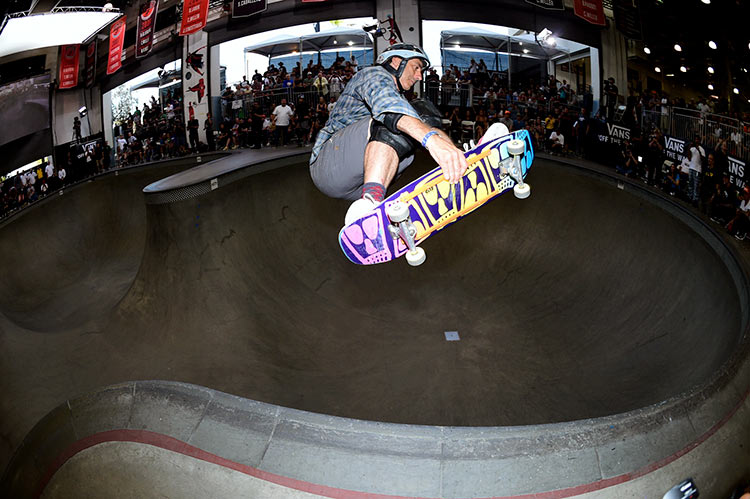 Lance takes off over the hip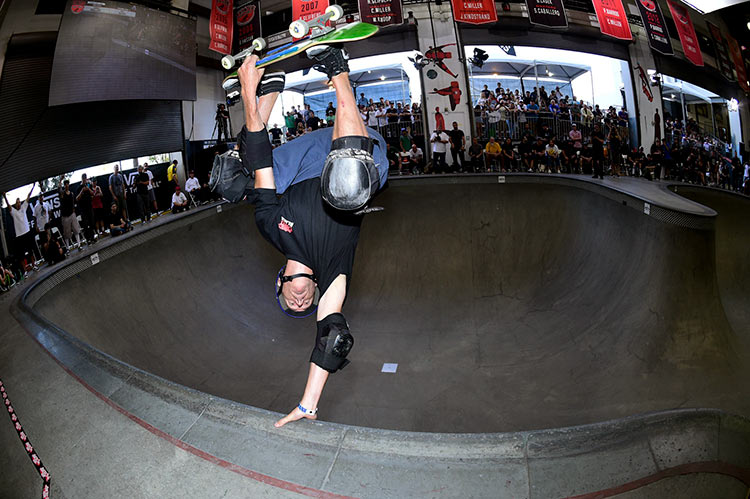 Eric Nash brought his eggplant and left with second place in the Legends division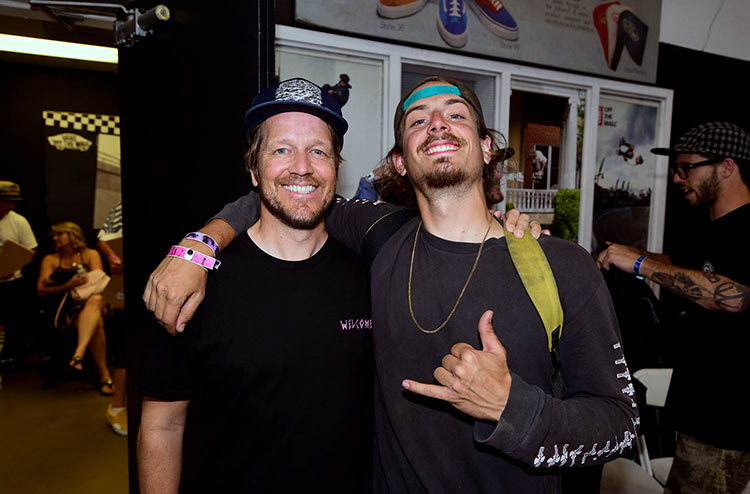 Chris Miller went off and took first place in the Legends. Chris with his son Lukas—turns out style is hereditary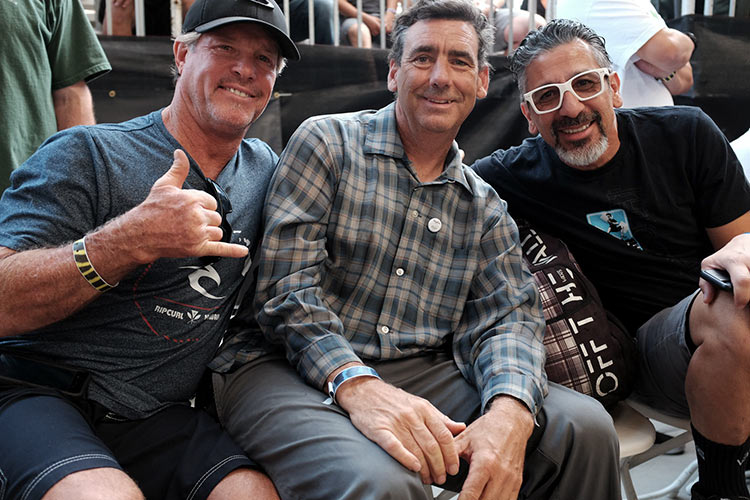 George Orton hangs loose with Lance and Eddie Elguera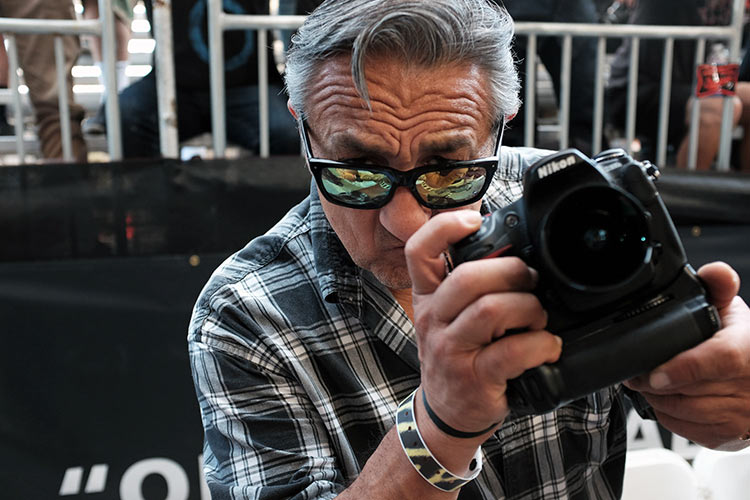 One of the baddest lensmen in skateboarding, MOFO!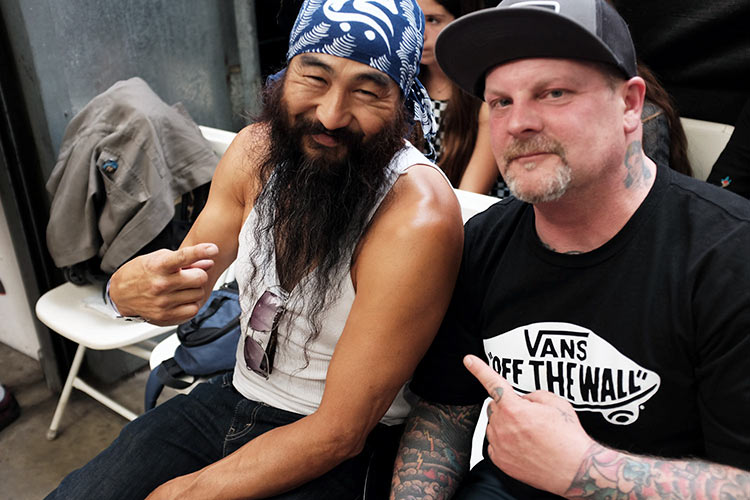 This guy? No, this guy. Bennett and Dressen pointing fingers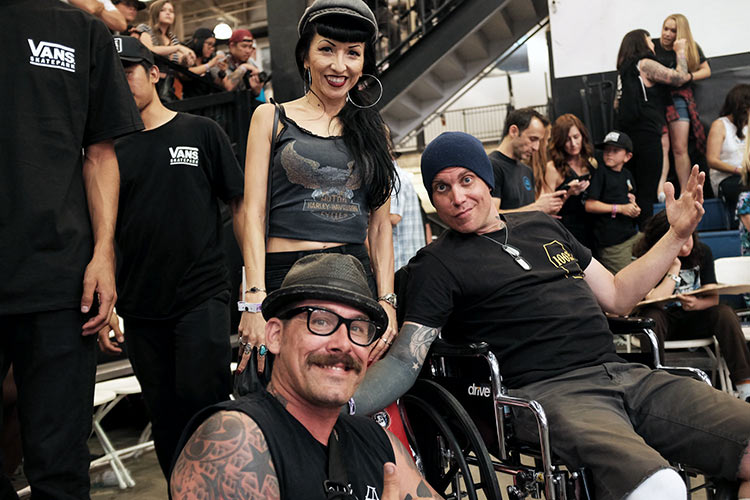 Buddy, Bettie and Christian holding it down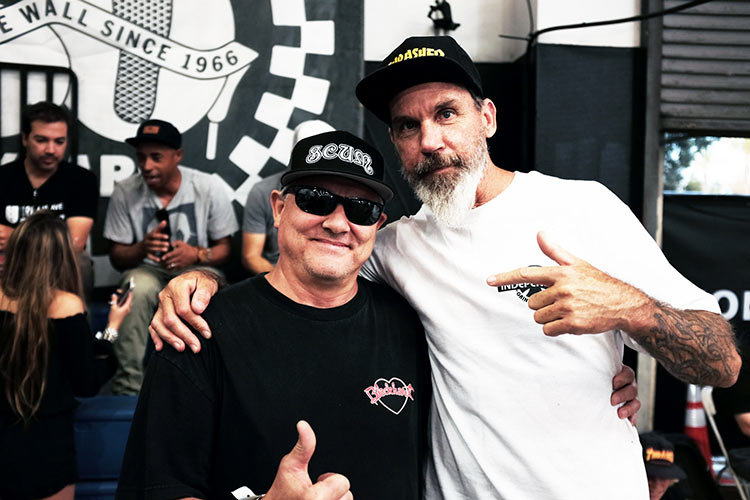 Had to fan out with with one of my all-time favorite skaters, Rick Blackhart!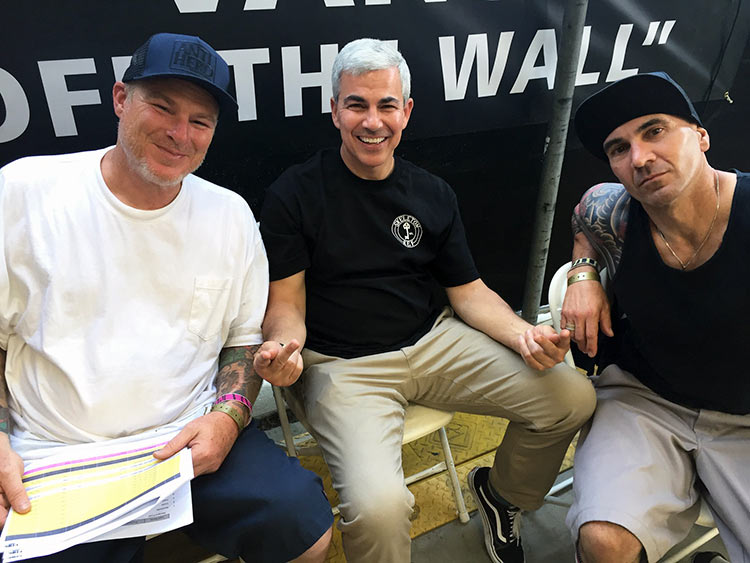 Posted on the edge of the coping the whole contest, Grosso, Pribble and Shark Dog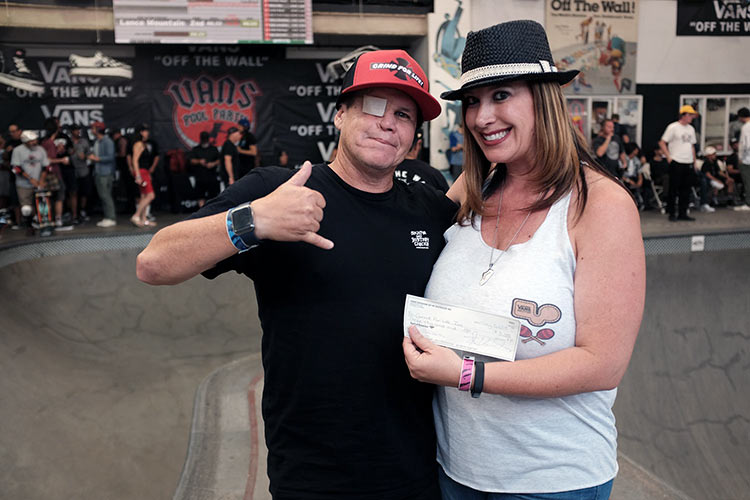 Kristy Van Doren presenting a check to Grind For Life's Mike Rogers. Fuck cancer!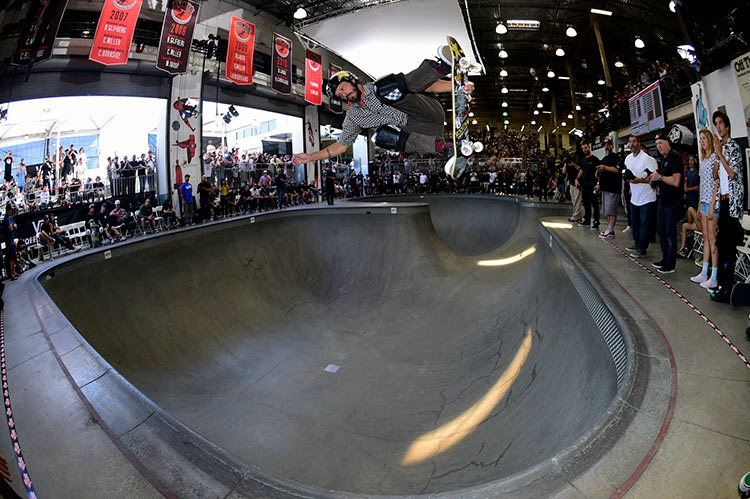 The Pro contest was lit! Bucky, melon to fakie around the corner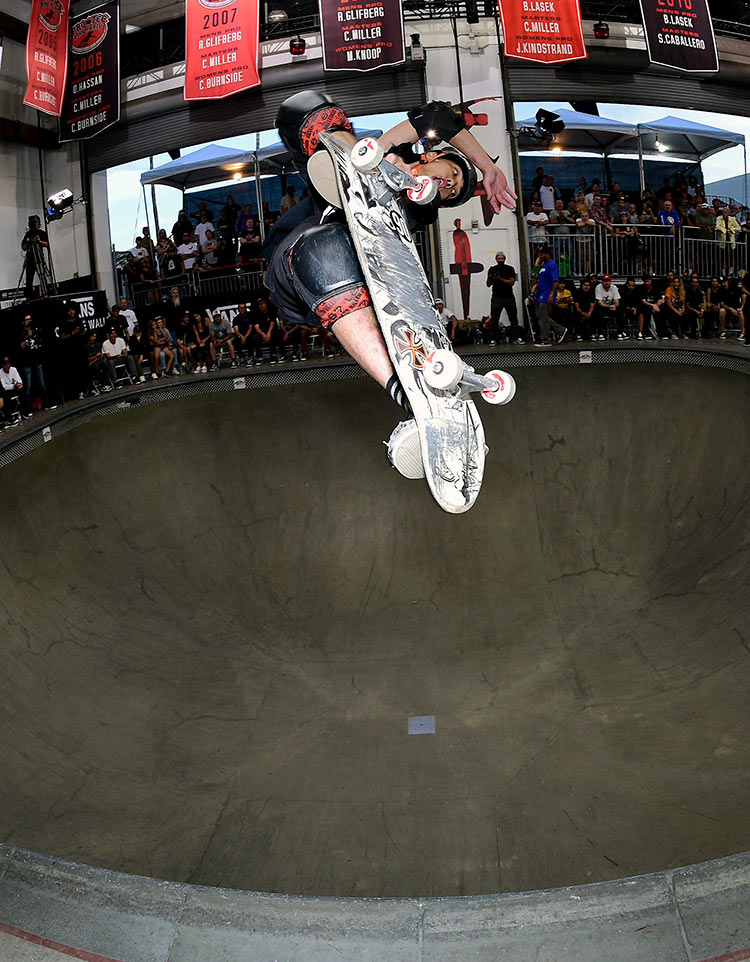 Moto Shibata was born in the late '90s but his crossbones are straight out of the '80s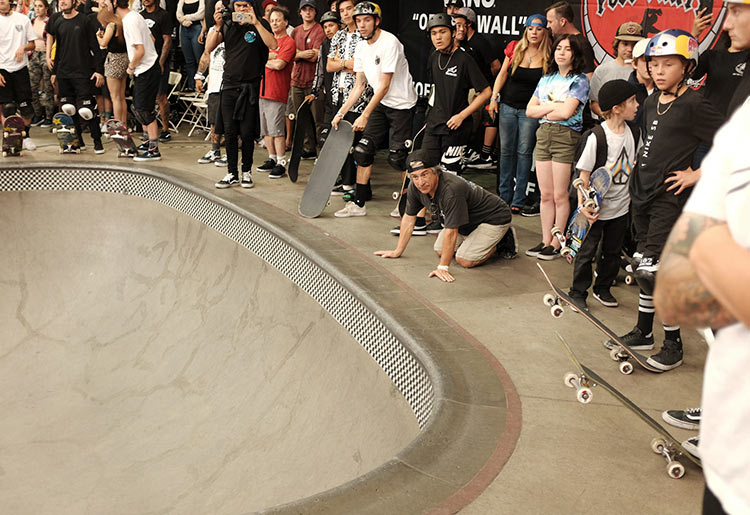 The Pro event was so crazy Malba had to watch it on all fours


Fifteen-year-old Keegan Palmer stepped it up to the Pro event this year, tail grab around the corner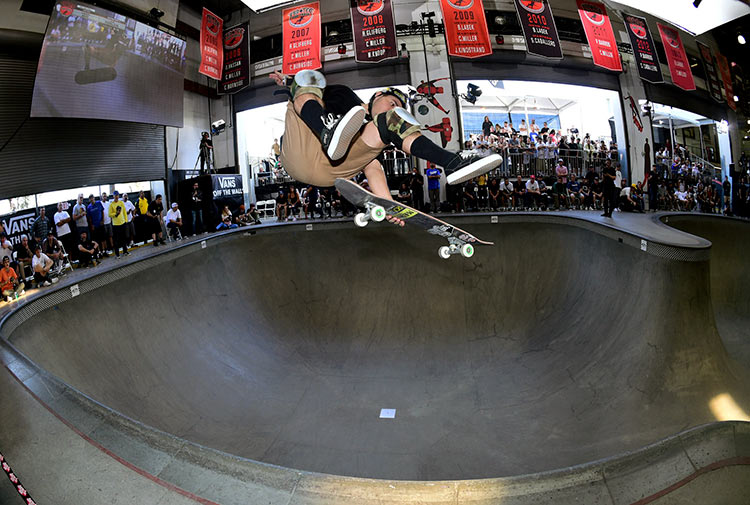 Alex Perelson's patented kicky lien melon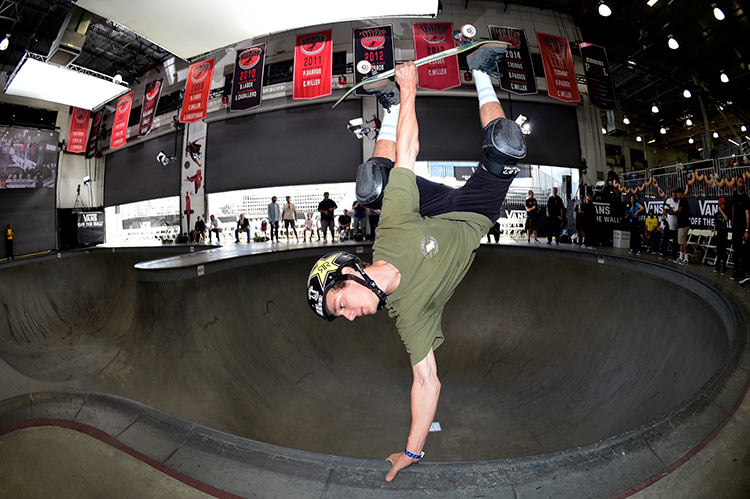 Two-thousand-fourteen's winner, Tristan Rennie, skated great this year, invert to fakie


Clay Kreiner ain't afraid to go big! Overhead lien air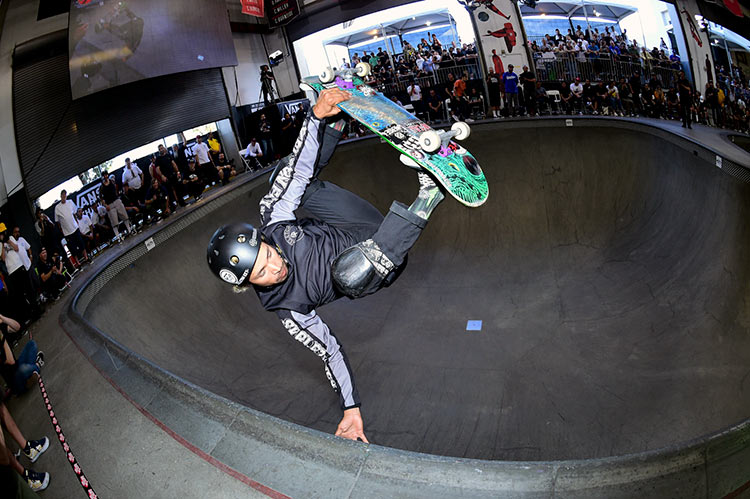 Josh Rodriguez, egg revert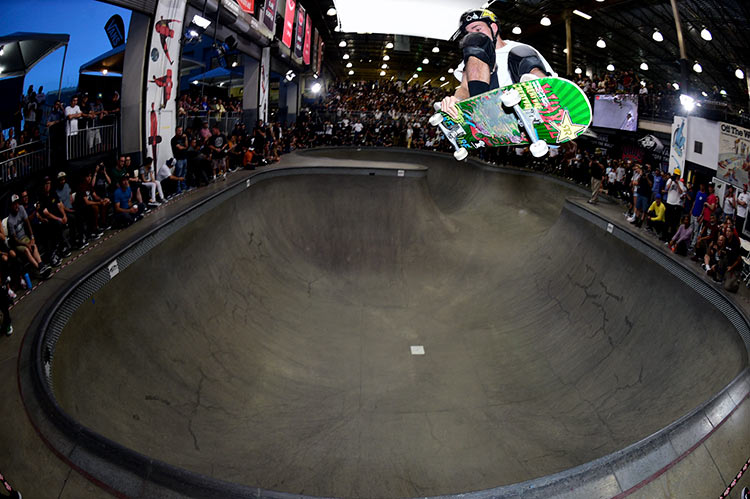 First time entering the Pool Party and Jimmy Wilkins turned some heads (including his own), Indy 540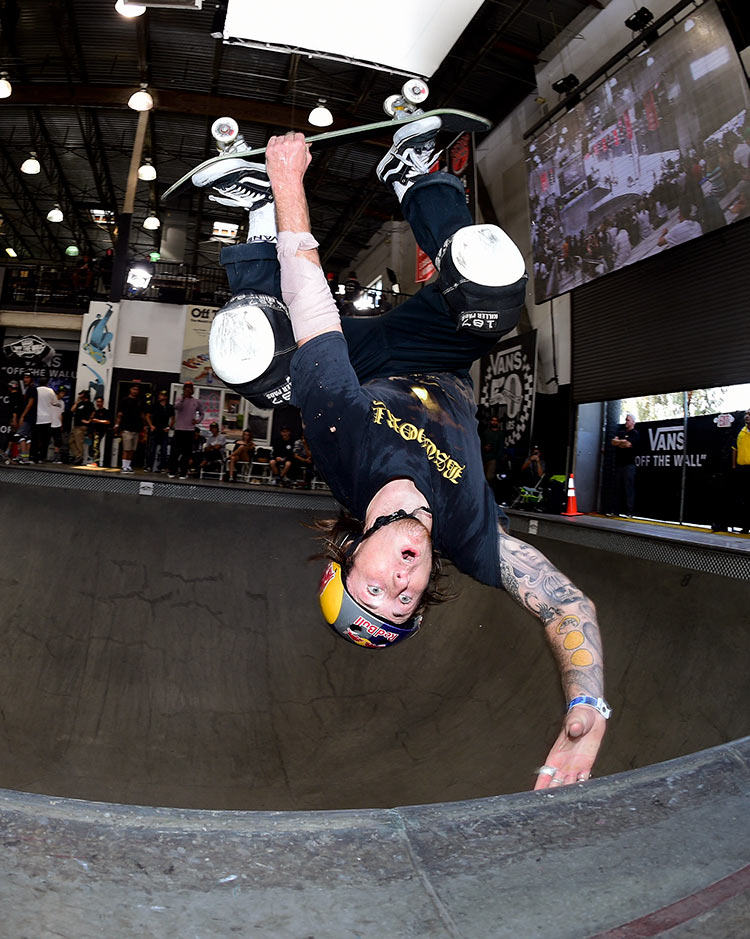 Chris Russell had his game face on and qualified first in the semi-finals. Alley-oop egg


The crowd was on their feet for every run in the finals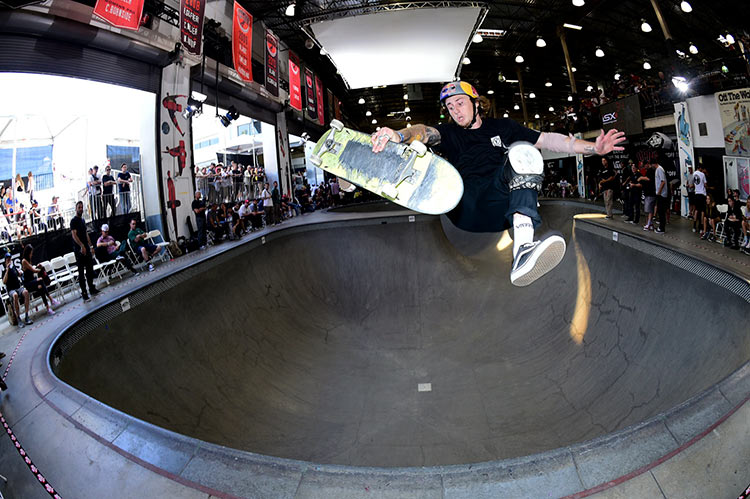 Chris Russell, slob fastplant disaster into a solid third-place finish. Nice work, Muscle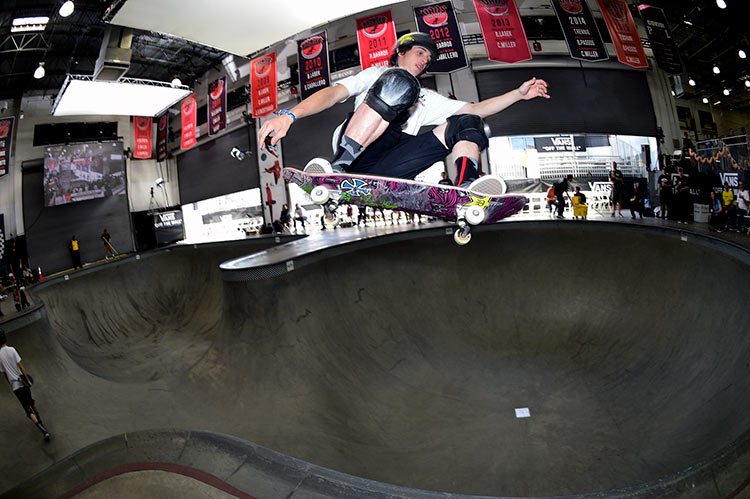 Always great to watch Cory Juneau skate—massive FSO into second place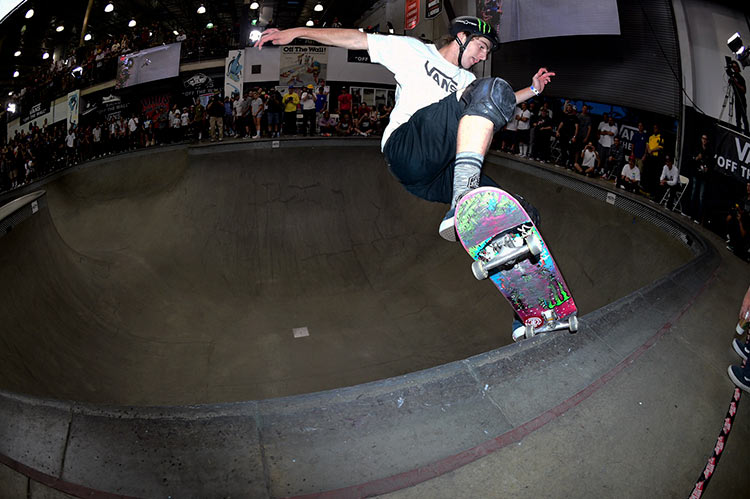 Tom Schaar fucking killed it and took home first for the second year in a row. Congrats, Tom!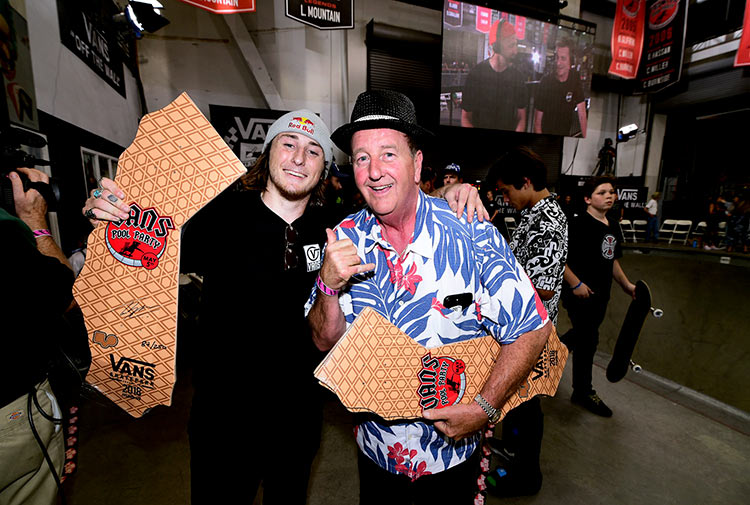 Chris Russell and Steve Van Doren. As always, thanks for the great event, Vans!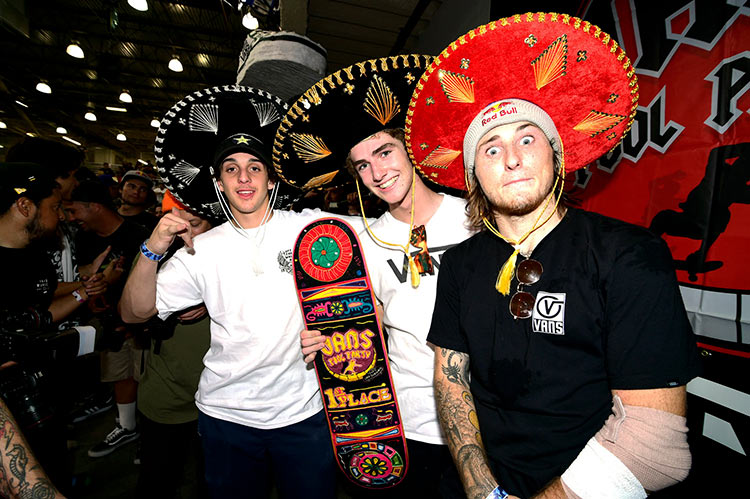 The tre amigos. Now straight to bar?

Results:

Pro:
1st: Tom Schaar
2nd: Cory Juneau
3rd: Chris Russell

Masters:
1st: Sandro Diaz
2nd: Andy Macdonald
3rd: Chad Shetler

Legends:
1st: Chris Miller
2nd: Eric Nash
3rd: Steve Caballero
10/07/2013

NHS opened their museum to a select group of family, friends, and rippers. From Steve Olson to Eric Koston, we all gathered to revisit history and share skateboarding stories in all its glory. Great job Novak and congrats on 40 plus years!