OFF! Video Premiere/Giveaway
9/17/2010
Here's the World premiere of the new OFF! video "Upside Down" featuring the Slave team. This is a live performance and a live recording. Raymond Pettibon did the art for the band, and we're giving away a killer prize package featuring his work and a $100 gift certificate courtesy of RVCA.
Keith Morris has been involved in punk bands for a long time now. Tell us your best punk story involving Keith Morris in the comments and we'll pick the best one as the winner for this prize package pictured below which includes a Pettibon poster signed by the band, shirt and $100 RVCA gift certificate.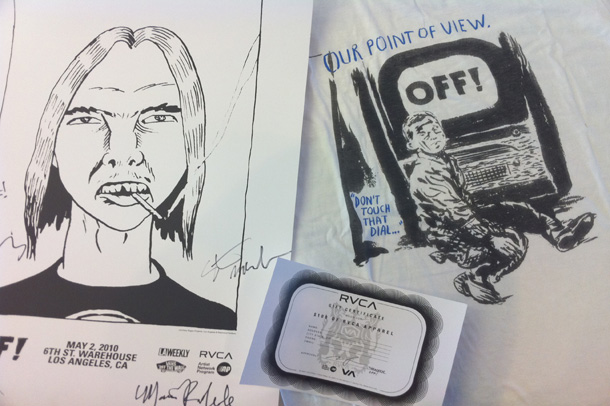 Check out the OFF! interview from the August issue
here.
1/31/2023

Gary covers RVCA in Jamaica, Tre Williams Really Did That part, Chandler Burton's Castle Freak THERE part, Rob Pace's OJ Wheels part, Meet the Scramblers and more in today's episode of Skateline.