Burnout: St. Louis
8/01/2008
St. Louis
Right on time.
Posted: August 1st, 2008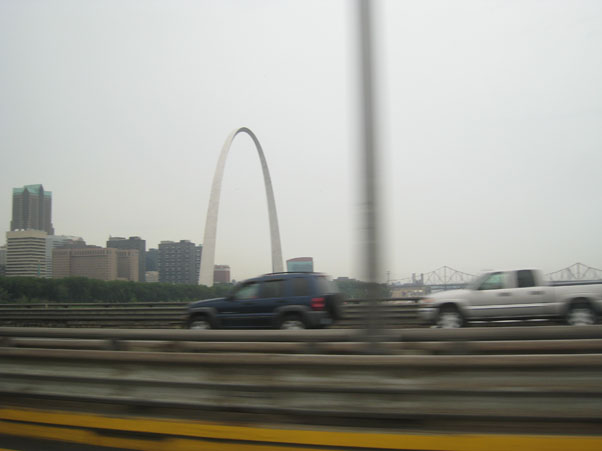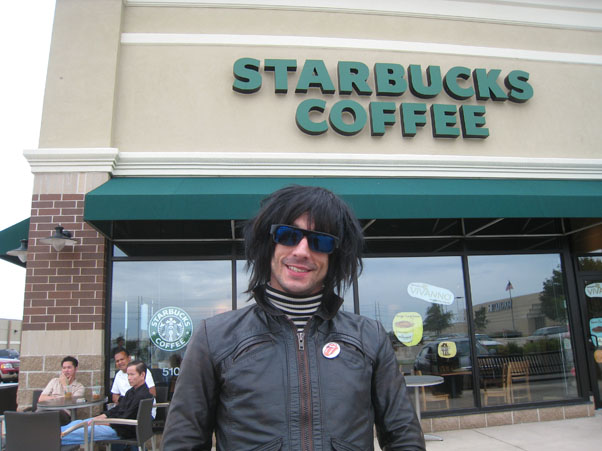 Jim's in a better mood today.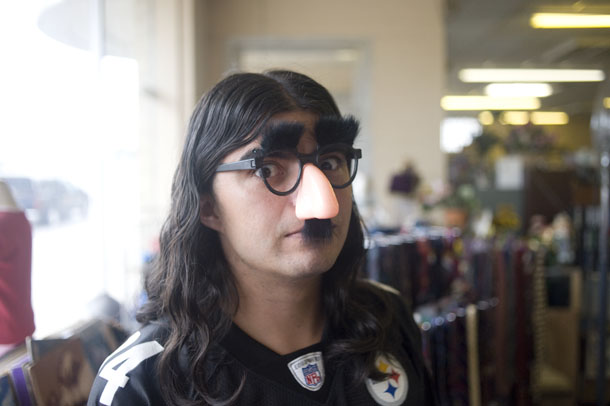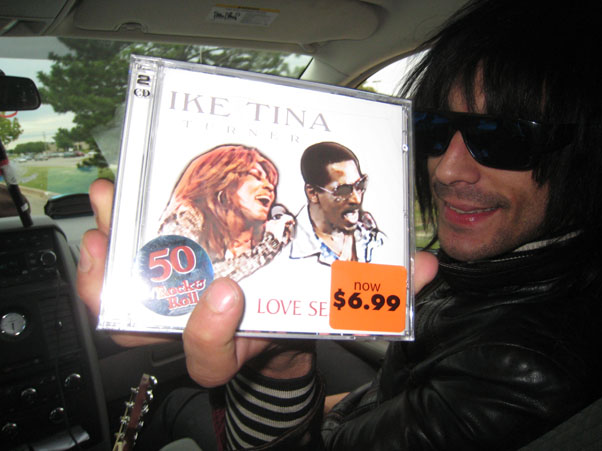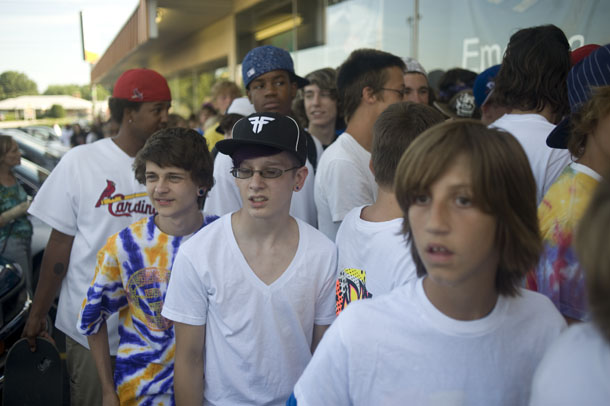 The shop was packed, as usual.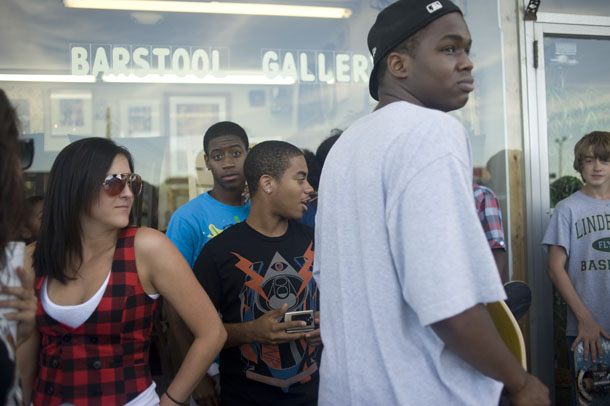 Even folks from the Barstool Gallery came out to see what all the excitement was about.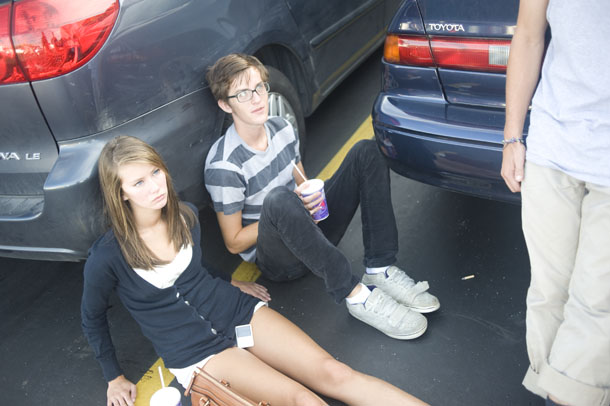 An autograph signing is a great place to bring a date….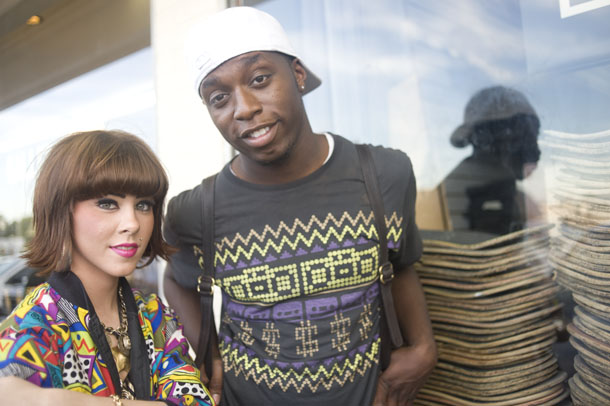 or a mannequin head…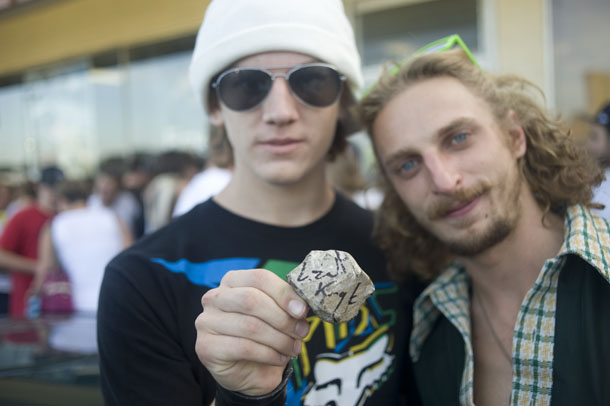 or you could get a rock signed…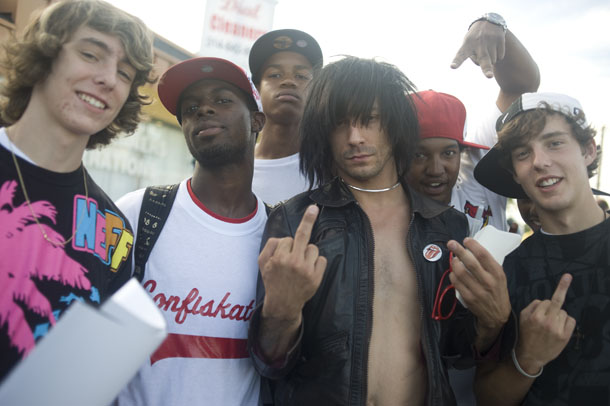 or hang out with a fashion icon…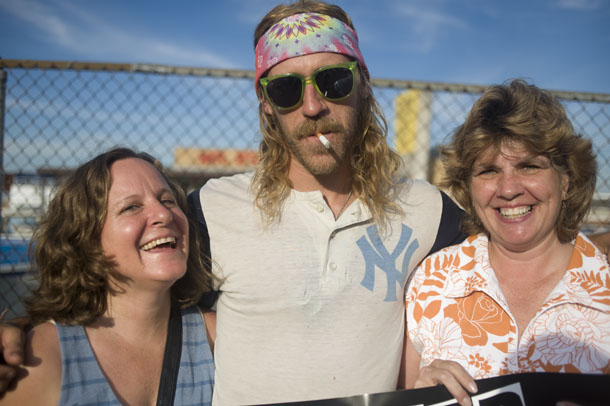 maybe even meet the Marlboro Man!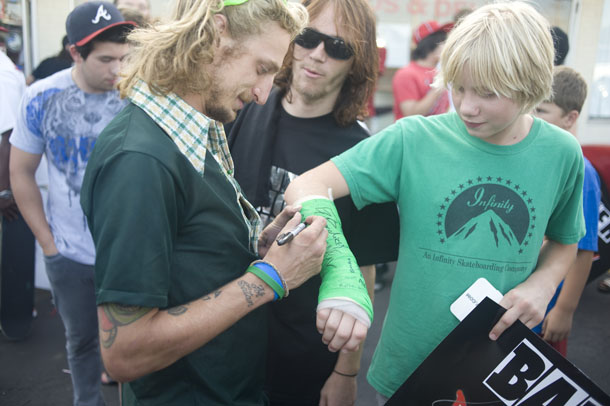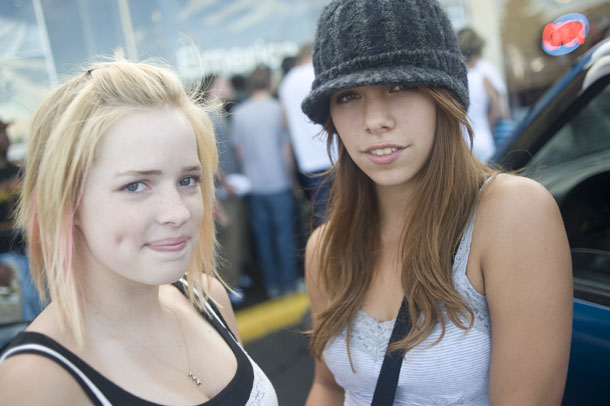 They're everywhere ….. except your town.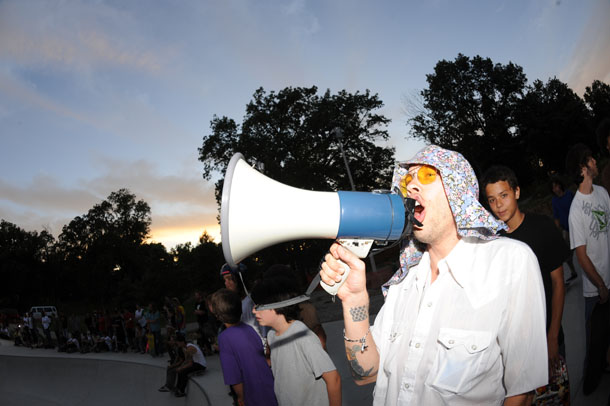 Over to the park for a twilight demo.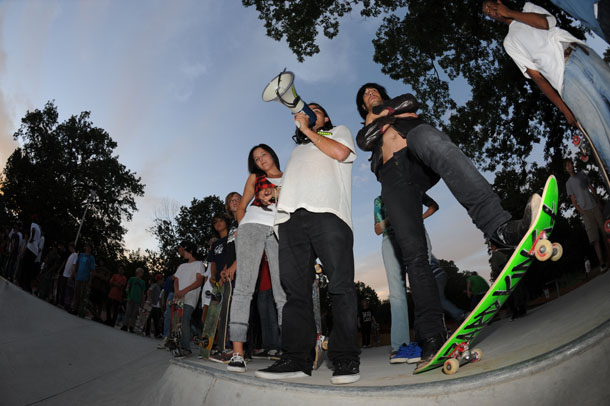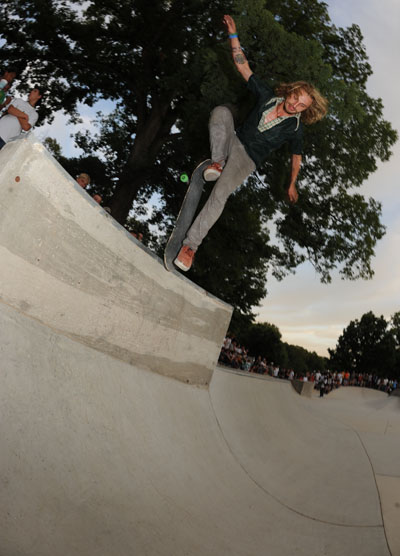 Liz made quick work of the slam wall.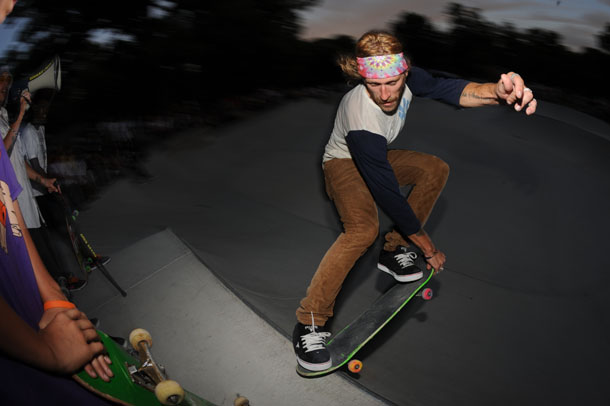 Slash slashed a crail.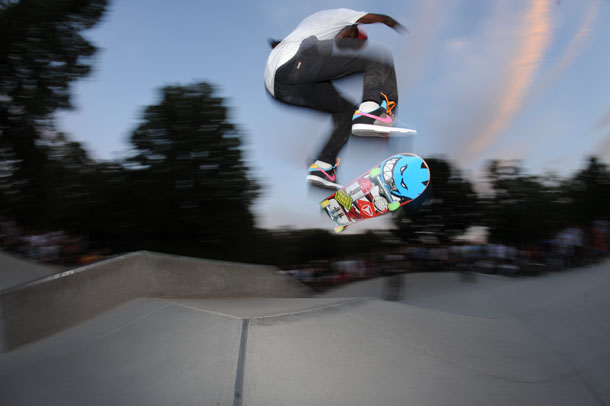 Thee-Thee got hella fancy on the pyramid.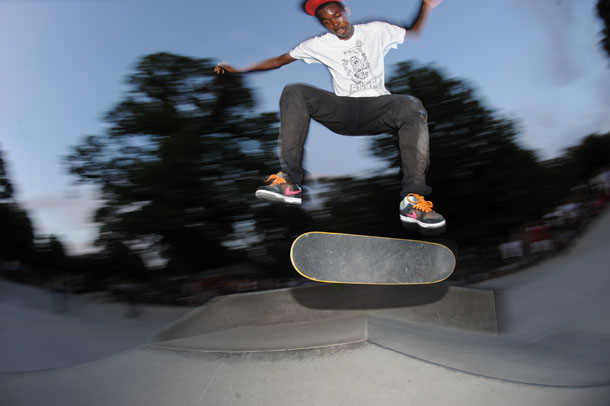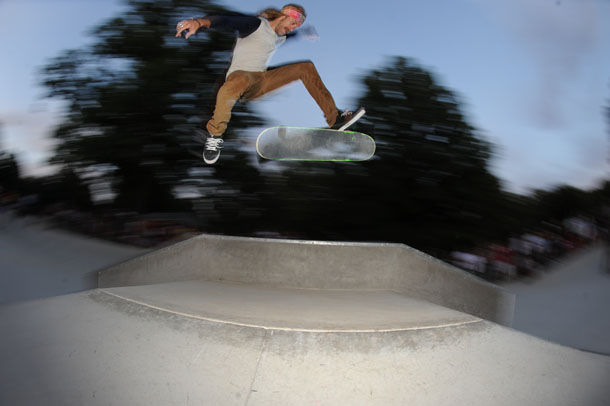 Yowza!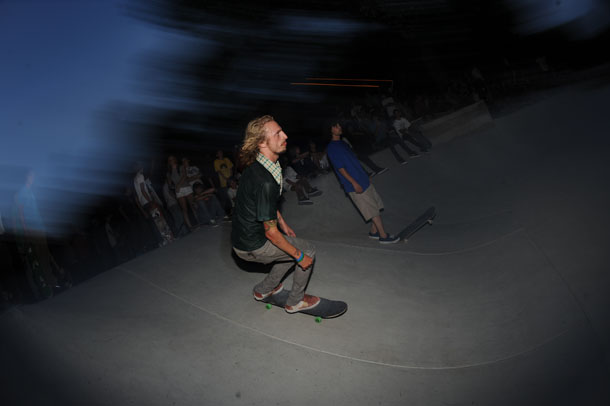 Major speed required.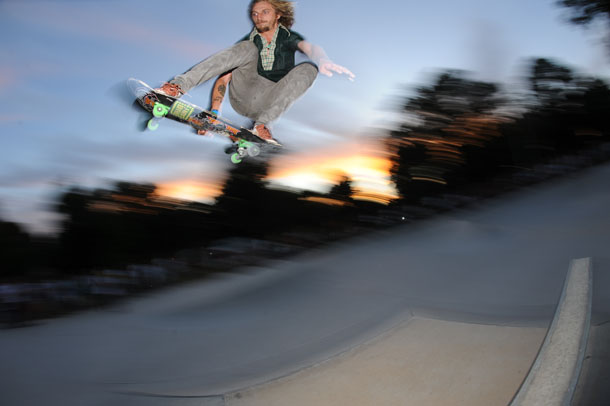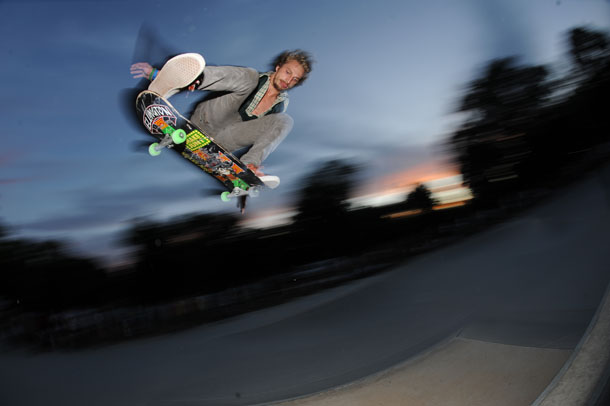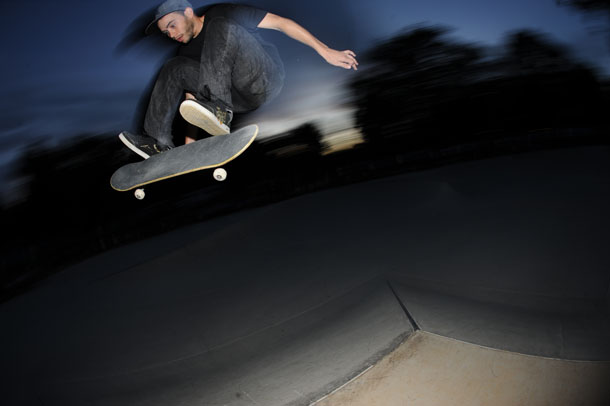 Jeffy blasted a kickflip in the dark - so devoted is he to the Baker fans.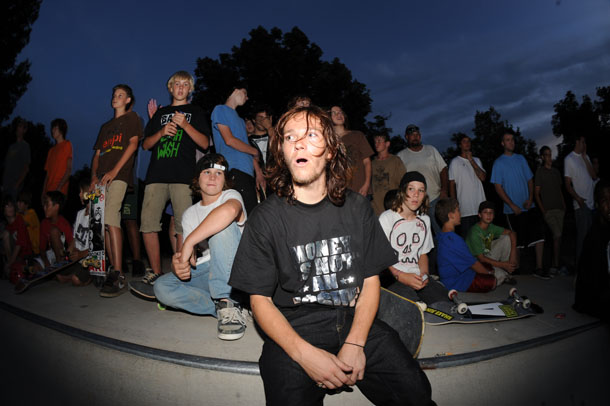 Herman's mind was blown, bro.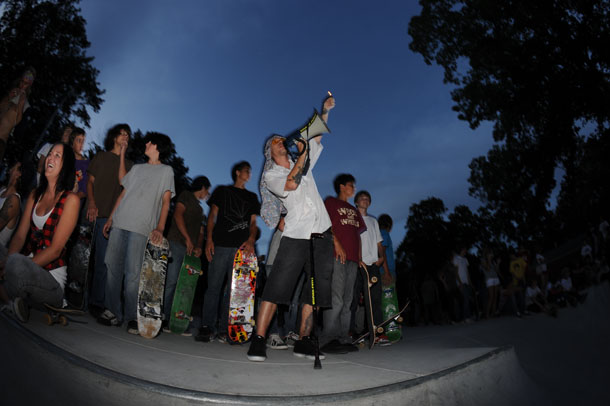 Shane called for a lighter-raising encore ….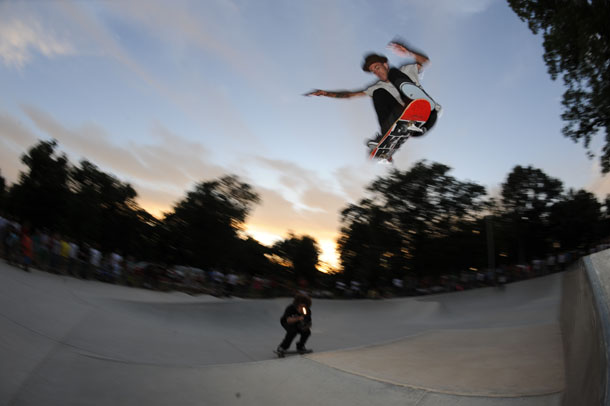 and The Boss obliged with his patented frontside flip all the way over to flat - his classic demo finale.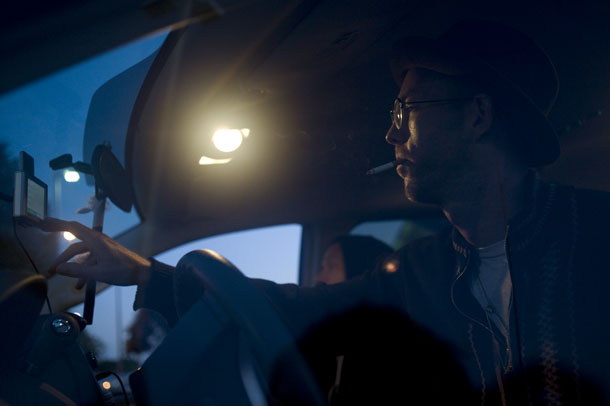 Then it was time, (as is the case six or seven times a day,) to find the nearest Starbucks.
2/14/2020

For centuries, the ancient art of seduction has involved romantic gifts. Some classics include roses, love letters, and crappy Photoshop JPEGS. Forget a fancy dinner for V-Day. Just send your loved one a screenshot of a card from this feature! Or don't. It doesn't really matter.