Burnout: Continuity
1/27/2009
Posted: January 27th, 2009
In the interest of continuity (and to get three more posts out of my Texas trip,) we follow our guys to a red-hot gap session in Austin, Texas.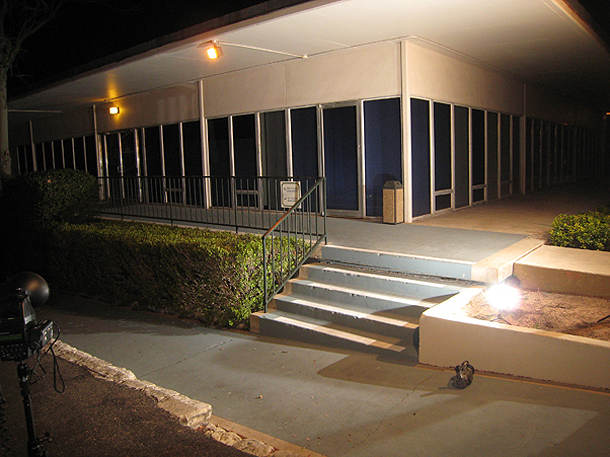 Pioneered by Jake Nunn in the mid- 90s.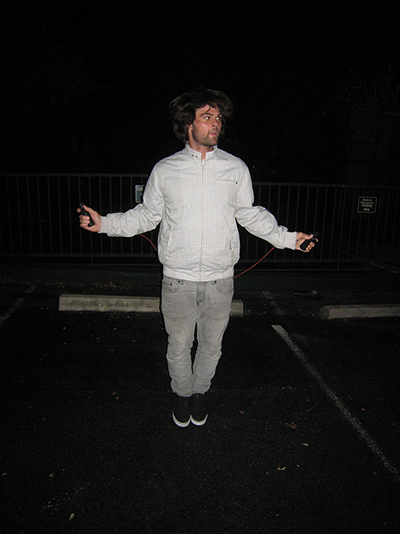 Brennan bucks the filmer/obesity trend with a strict diet and plenty of on-site cardio.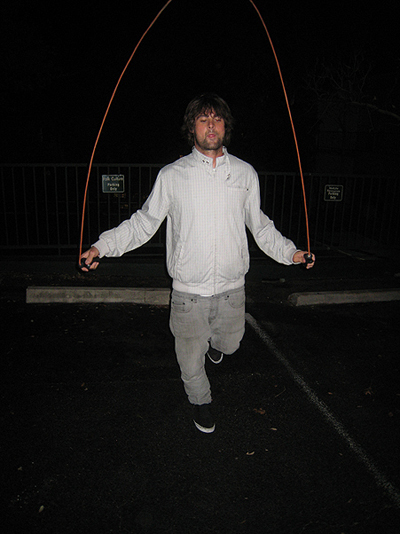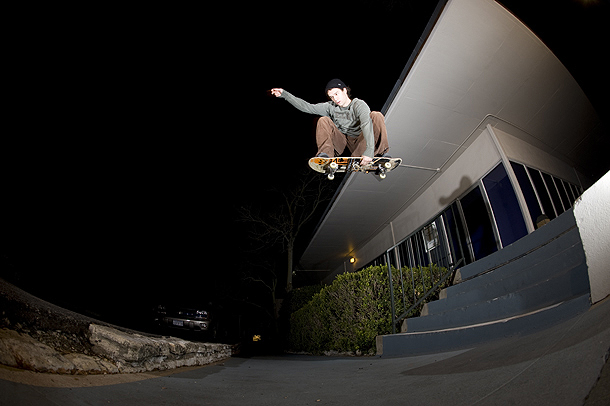 Guru warms it up with a solid suitcase grab.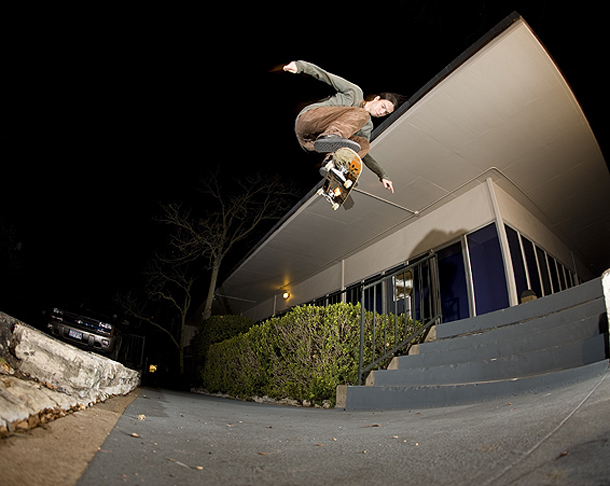 Followed by a feet-treating backside flip.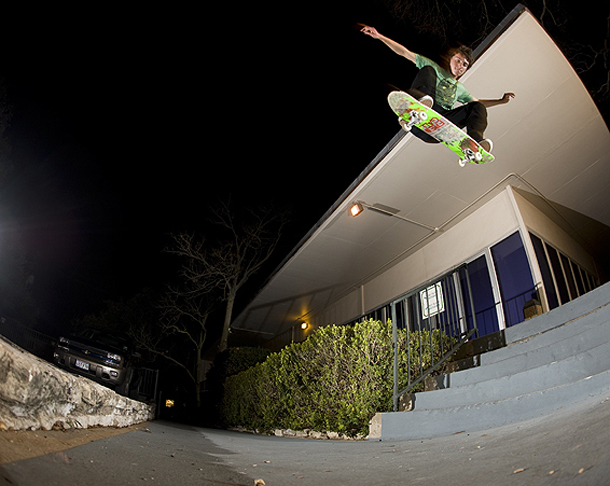 Austyn, switch.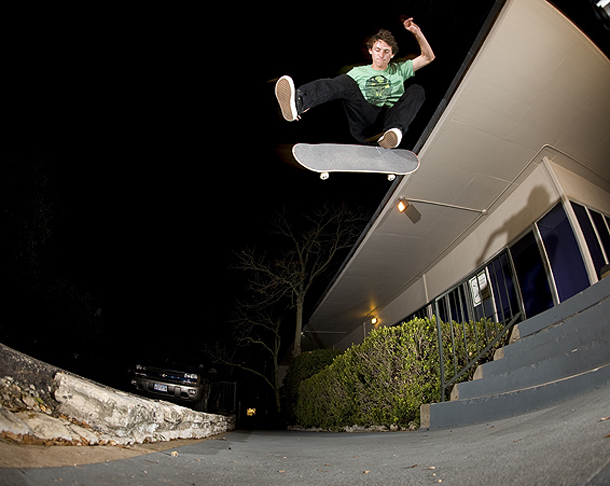 And then a switch kickflip, like all the young people are into .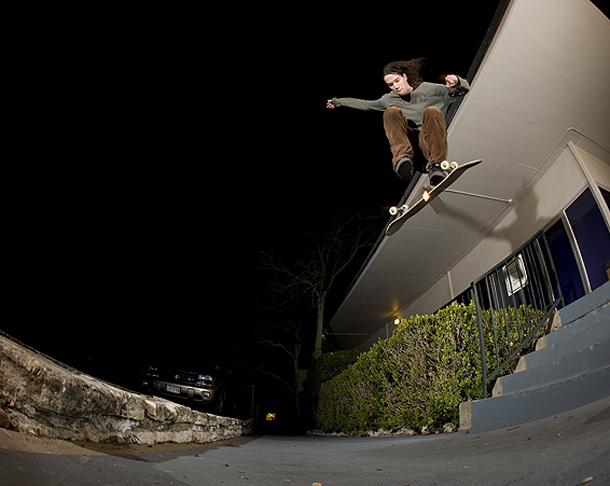 Guru caps the night with a varial flip - one of the few flip tricks you should never shoot a photo of. This one was the make.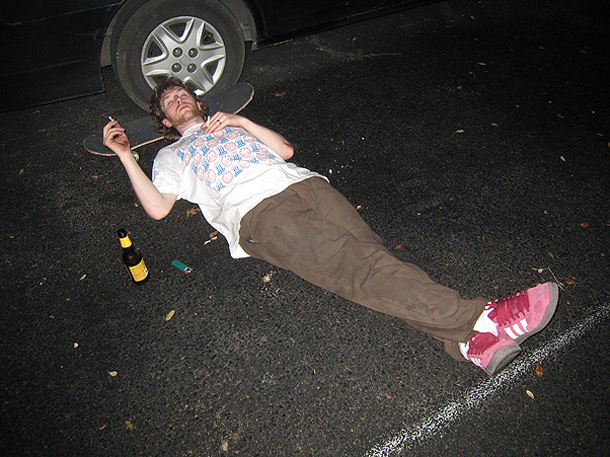 Don't worry. Silas got a trick, too. But he also got body slammed about 25 times.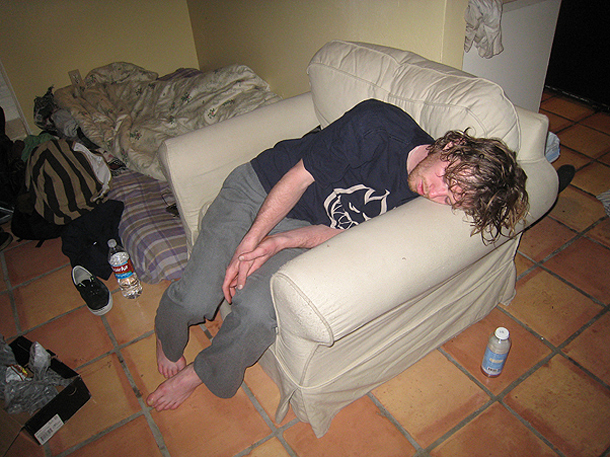 Like a baby log.
1/15/2010

Burnout went back East for a Zero tour with the SOTY.