Burnout: May Not Be Suitable...
5/20/2009
WARNING: Content May Not Be Suitable For Those Under 30
Posted: May 20th, 2009
As a kid in Texas, the highlight of my year was attending the pro vert contests at the Skatepark of Houston.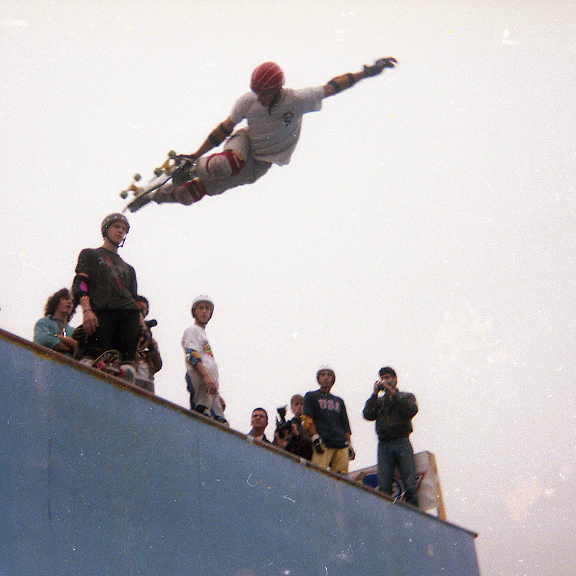 1987. This was the first time I ever saw pros in real life. That's Mike McGill blasting, with Gene Hare, Brian Pennington and Eddie Elguera looking on. For the first half of the day my friends and I thought Eddie was Steve Caballero.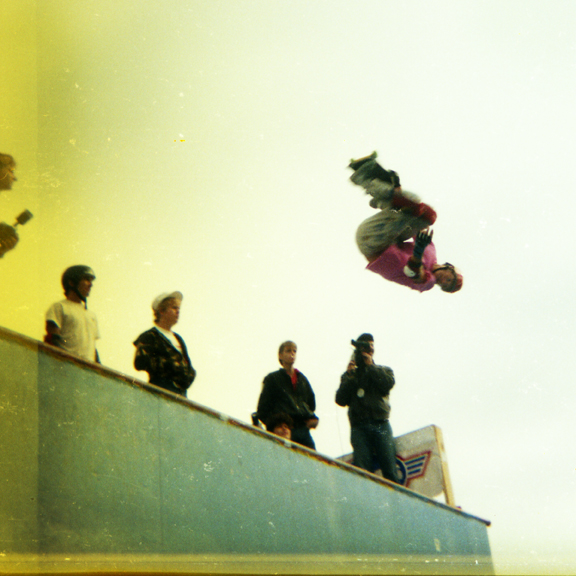 The McTwist never fails to impress.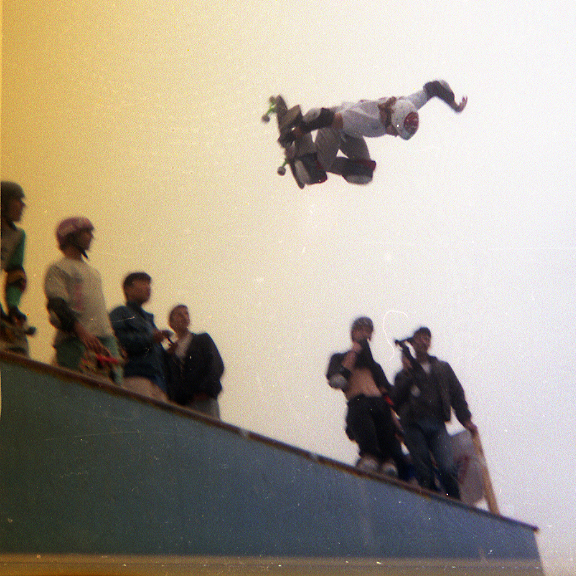 Ken Fillion was on the cusp of turning pro at this point. We thought he was awesome.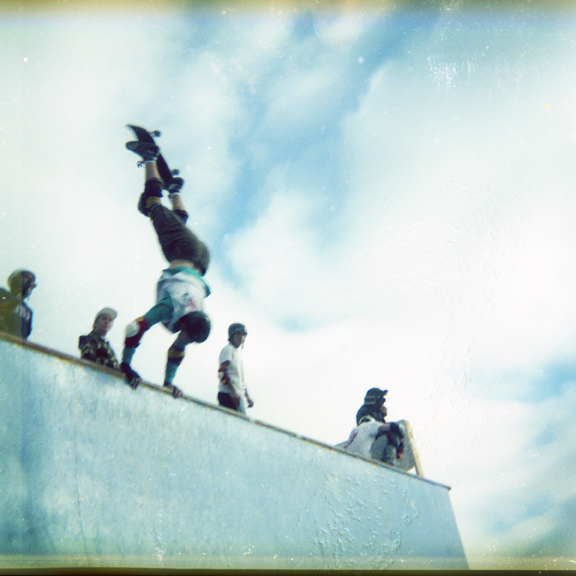 Neil Blender was there. This ho-ho attempt predated the street plant version for us and seemed
especially freakish.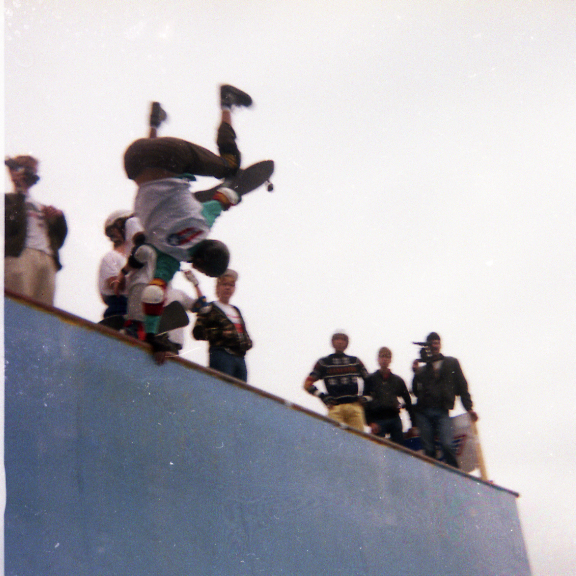 Fingerflip invert.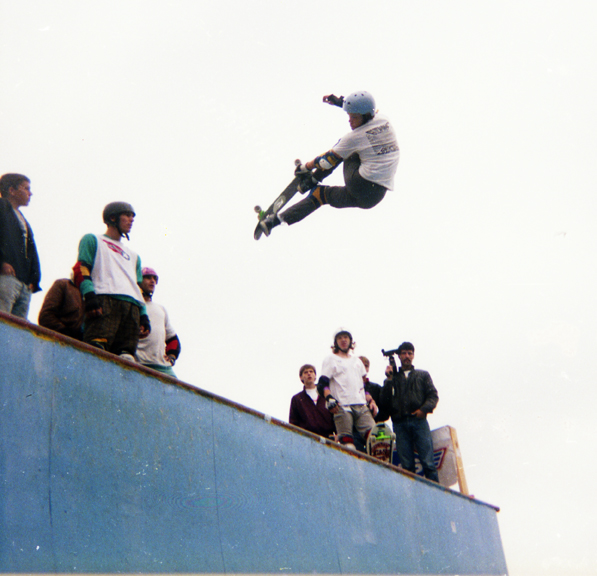 The star of the show was Chris Miller, who unveiled his cross bone lein. Still one of my favorite skaters of all time.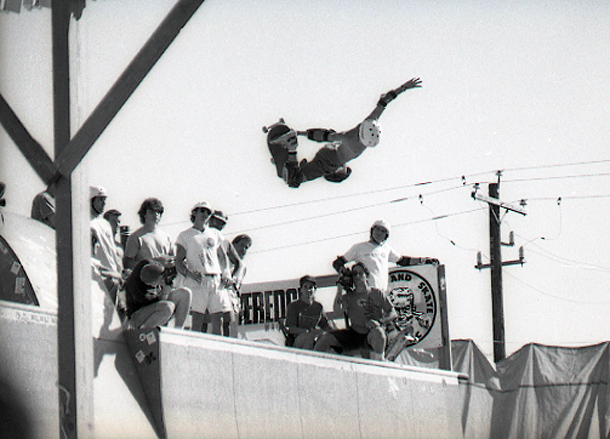 By 1990 I had stepped up to the Pentax K1000 and the SPOH had built the 40-foot-wide 'Hurricane' ramp just in time for the event. Hometown hero, David Nielsen goes crooked cop for Ternasky and Prosenko. Pro vert, pro street, Prosenko. Even as kids we thought of him as the early-grab Chris Miller.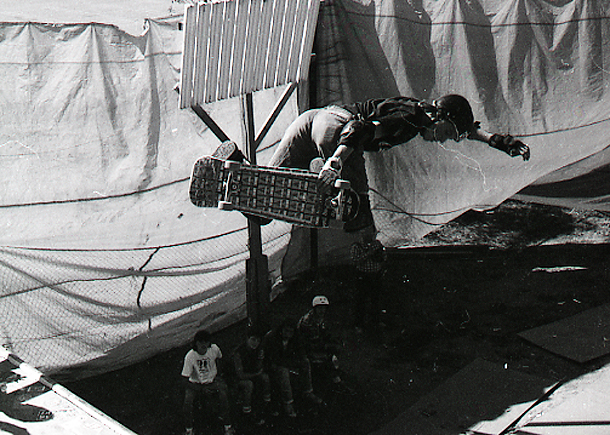 This was after Shackle Me Not had come out, so we were familiar with all the new H-Street dudes and were stoked to see John Schultes and his pony tail blasting.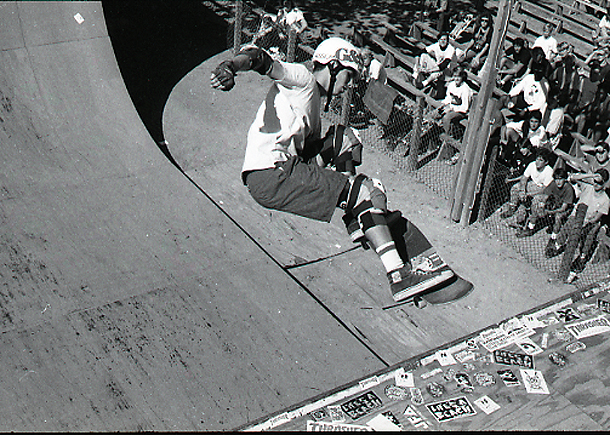 Bob Boyle was ripping! I snuck onto the deck and took these photos from the top of the raised roll-in.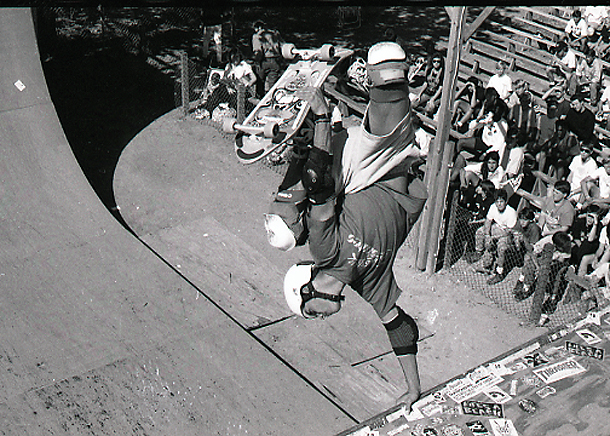 Nicky Guerrero.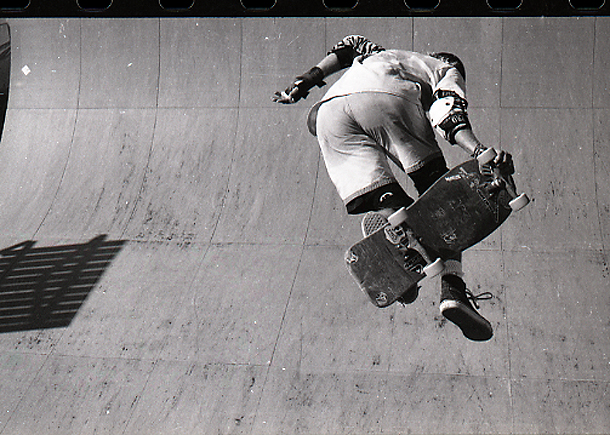 This was also the last gasp for the small-time vert pros from all over. Thus, Bob Umble. Don Hillsman, Al Gibson and Steve Schneer also competed.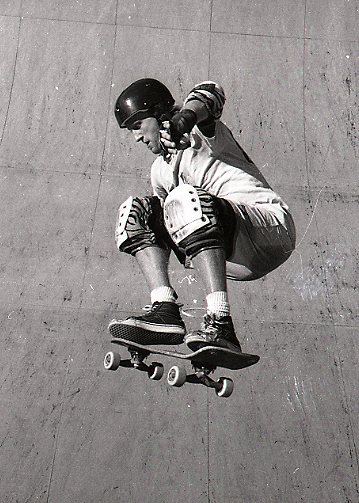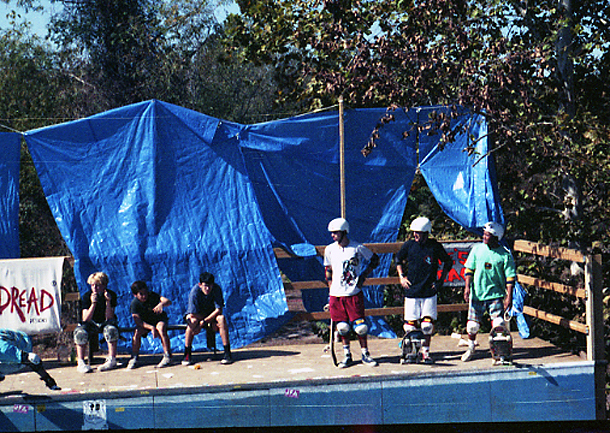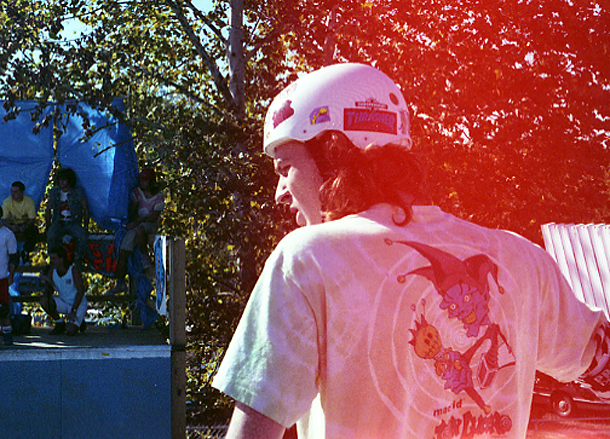 Grosso. He did seven foot madonnas at this one.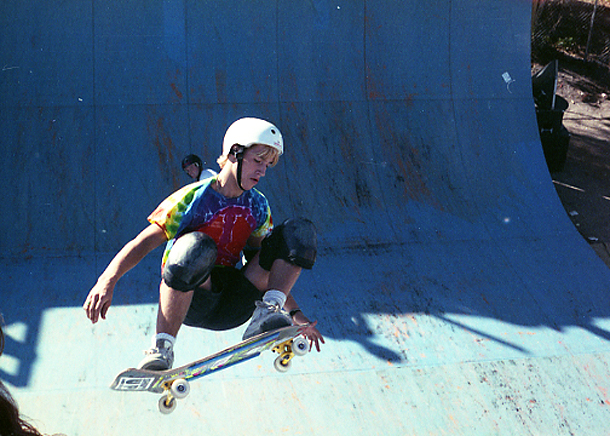 Brian Pennington was a big star to us. We thought he was way better than the dicks from California.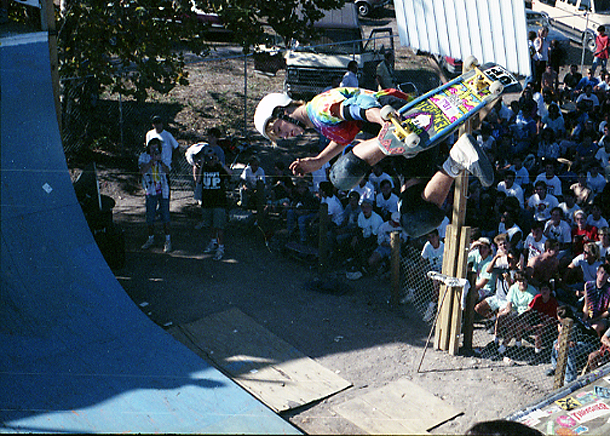 He had a pro board on Eppic, not to be confused with Epic.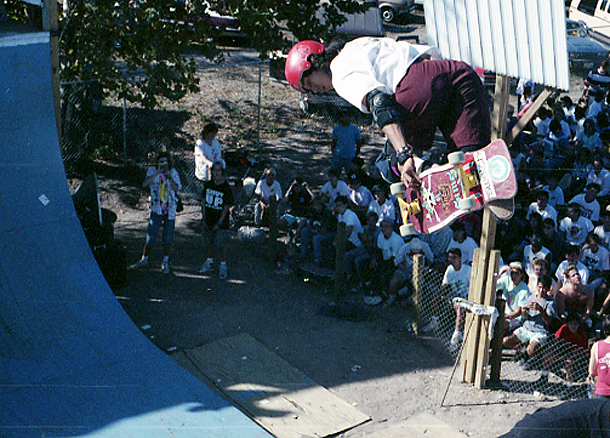 Henry Gutierrez.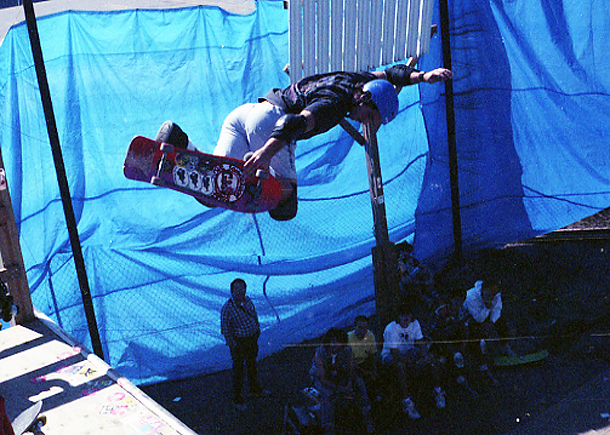 Mike Conroy. This dude had a mustache and was really good.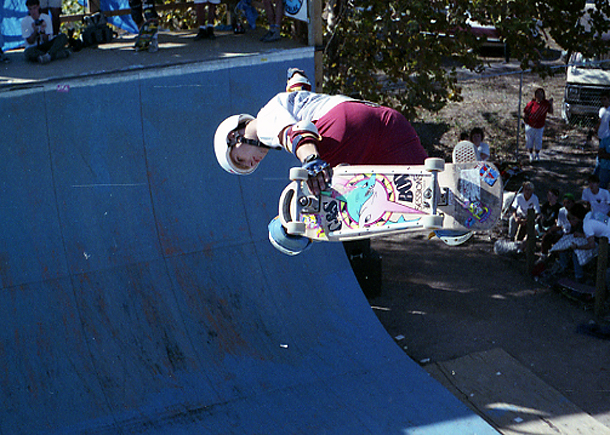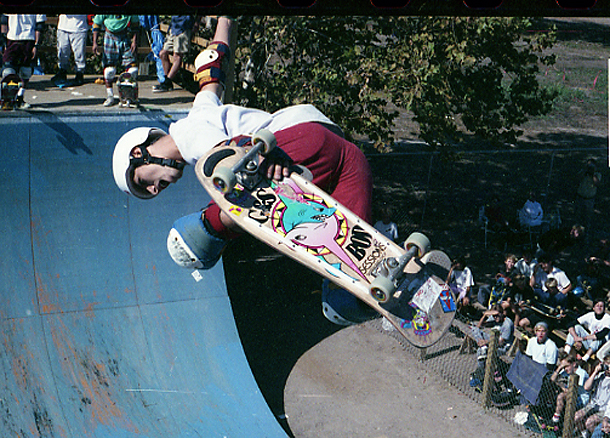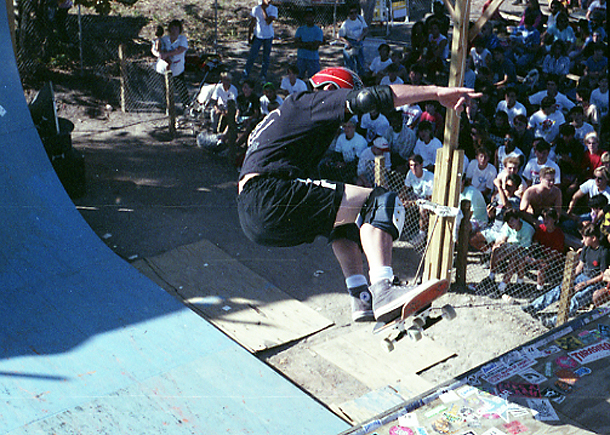 Monty Nolder, inventor of the backside smith. Note the G and S trucks.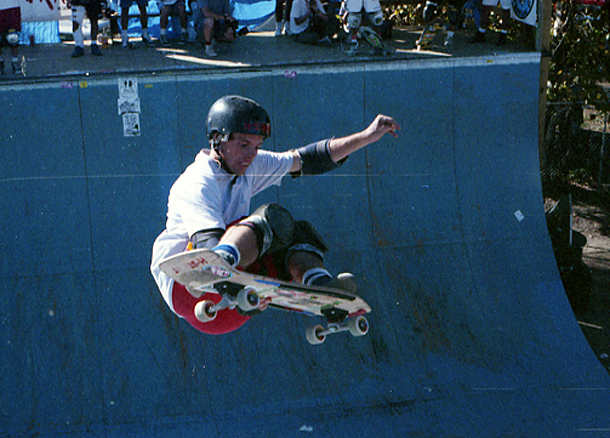 Tony Mag was there. As kids we had no idea how reviled he was by his peers. We had H-Street fever.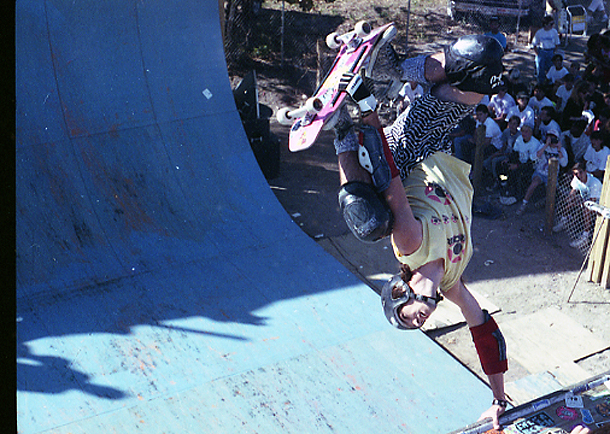 I only saw Jeff Phillips skate a few times, although it was common knowledge that he was the best skater in Texas. This was in his Bad Boy Club era, though he still wore his classic Tracker vert shirt.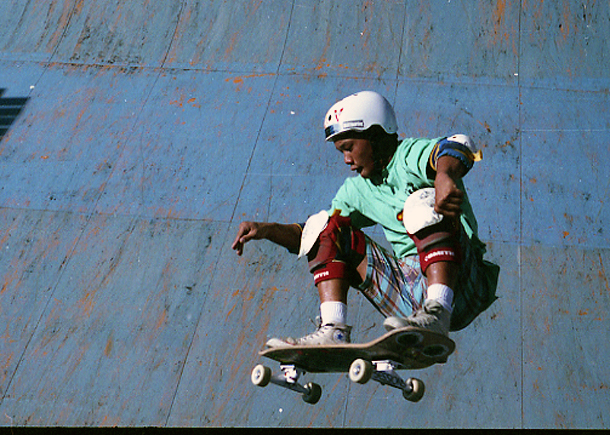 Jon Fabriquer. He did fakie hang ups where only the back wheels hit the deck before he snapped it in.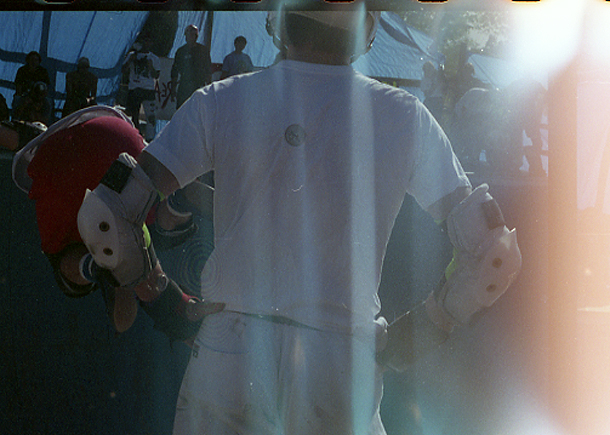 While standing on the platform trying to find a place to sneak a photo, someone shoved me forcefully out of the way. I turned around and it was Gator.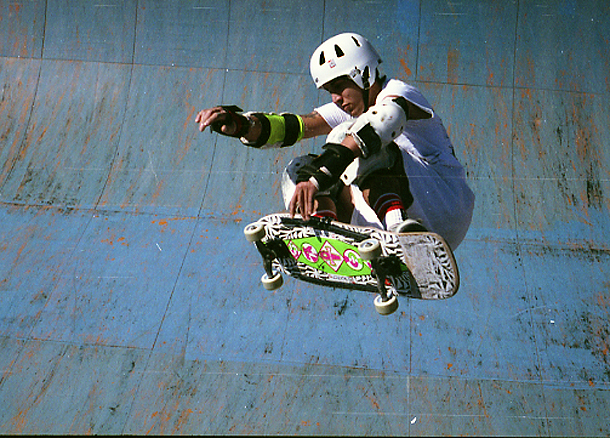 He was dressed in all white and wearing a helmet that looked like it came from 'Spaceballs.'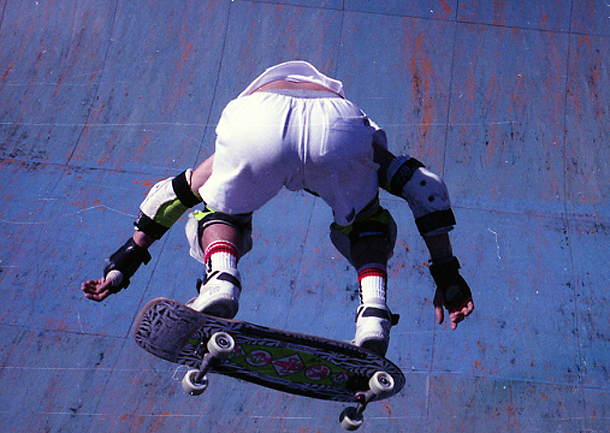 Within two years he'd be in prison for life.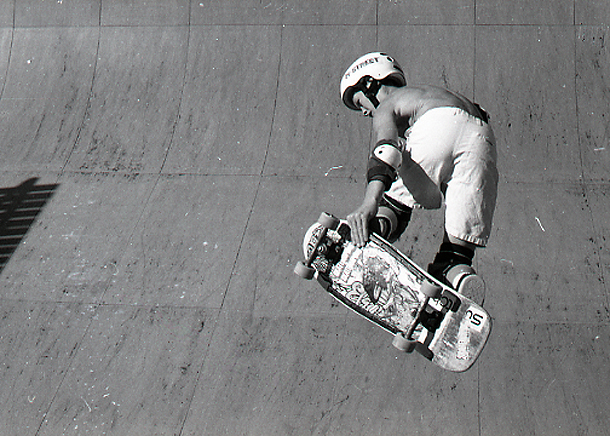 The surprise competitor for us was Danny Way! When you're a kid, you like to see other kids whip up on the adults, and Danny Way didn't disappoint.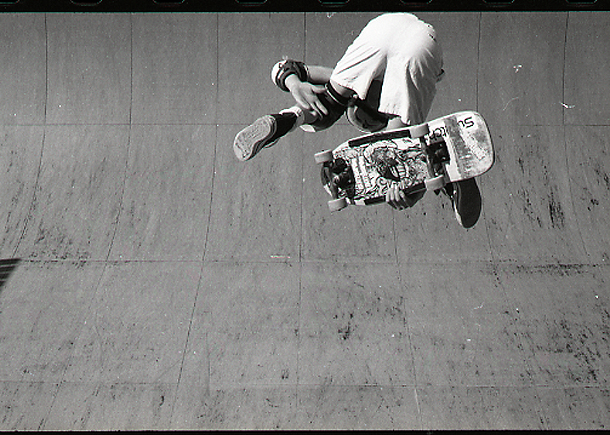 Saran wrap thing.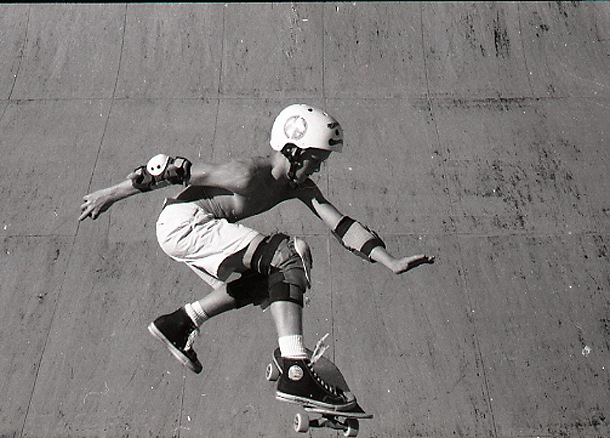 The Madollie! With the amount of no-coping photos I shot, it's a wonder I didn't end up working for a newspaper.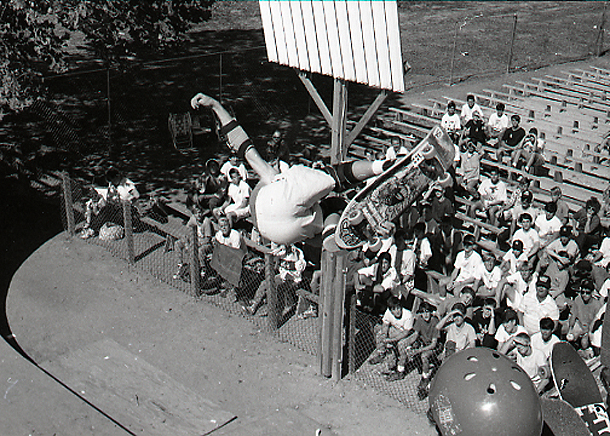 Danny Way could also do 540s. I have a distinct memory of him slamming in the flat and a shirtless Steve Steadham lifting him up like a baby and carrying him off the ramp. These days, Steve would need a forklift.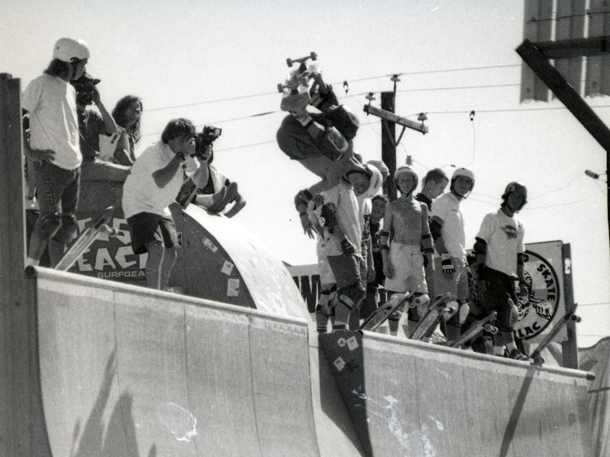 Yep, it was a great time. Who knew that only three short years later 90 % of these guys would be out of work and I'd be trying to learn late back foot flips off a bump all day. I wonder what Jeff Phillips or Gator would be doing in all these new parks, had things worked out differently. Guess we'll never know.
1/15/2010

Burnout went back East for a Zero tour with the SOTY.