Burnout: Peris
8/07/2009
Posted:August 7th, 2009
I couldn't find the dudes when I got off the plane. My phone didn't work either.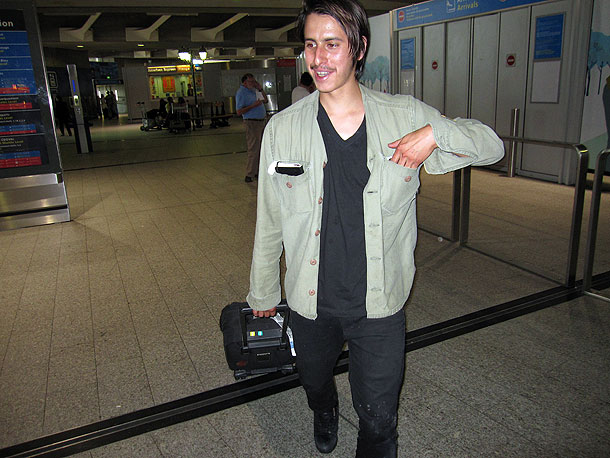 Eventually I used one of those Call the USA services from a payphone sticker. It ended up costing $37. Met up with Jet and Leo, the latter of whom was shitface loaded.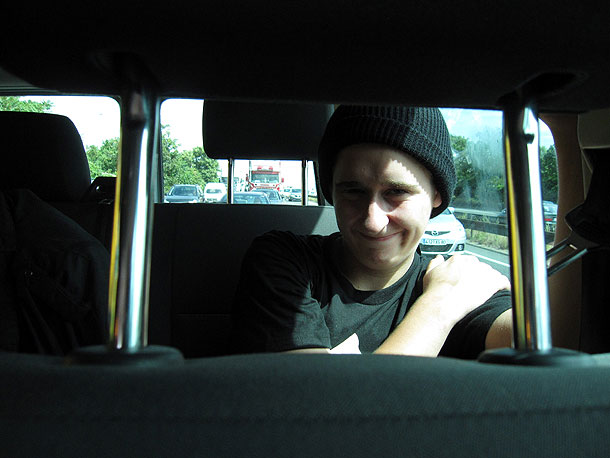 Lil' Fucky.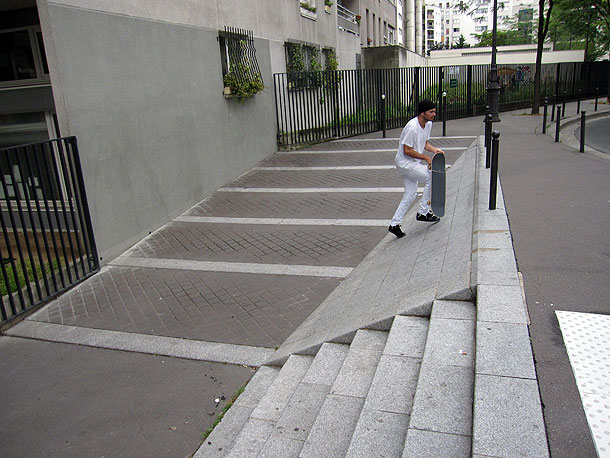 The Emerica team is not messing around, what with this video and all, so it was straight to spots.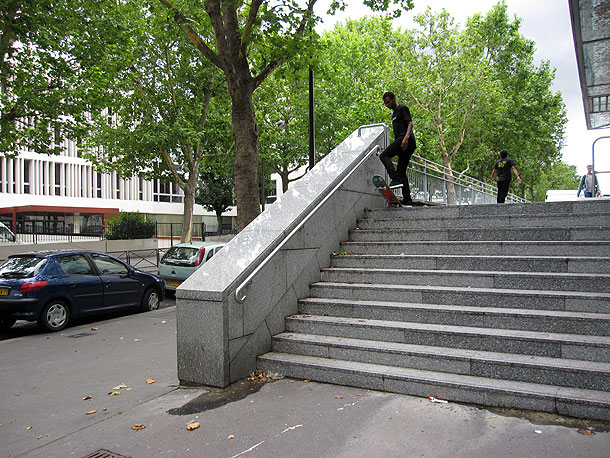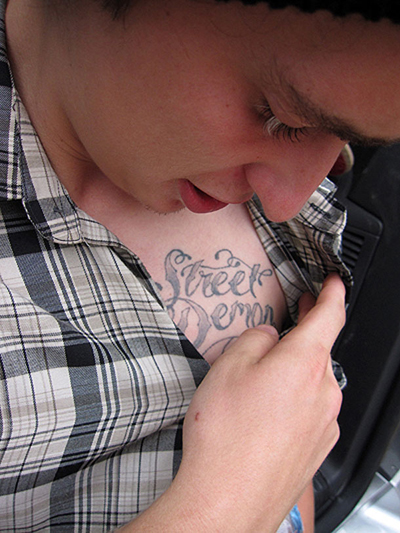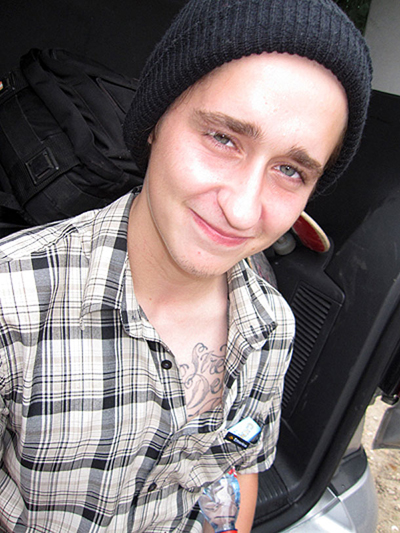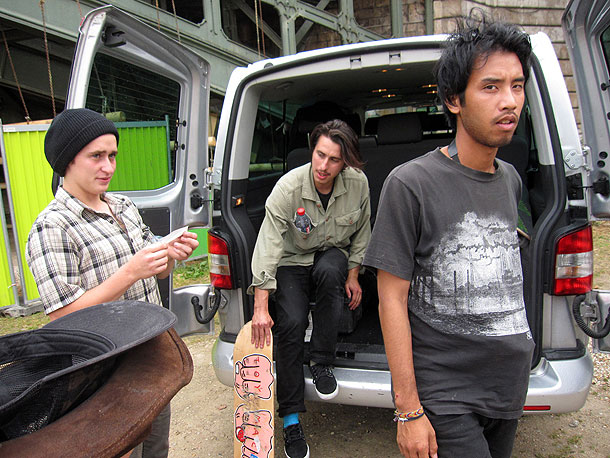 Jer's back.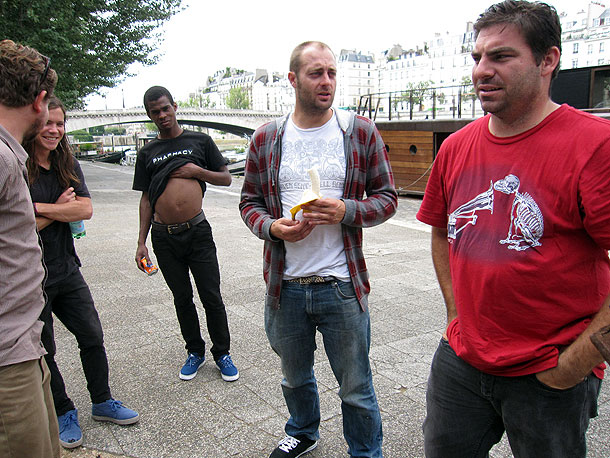 Minor, Kevin, Marquis, Cedric and Jet.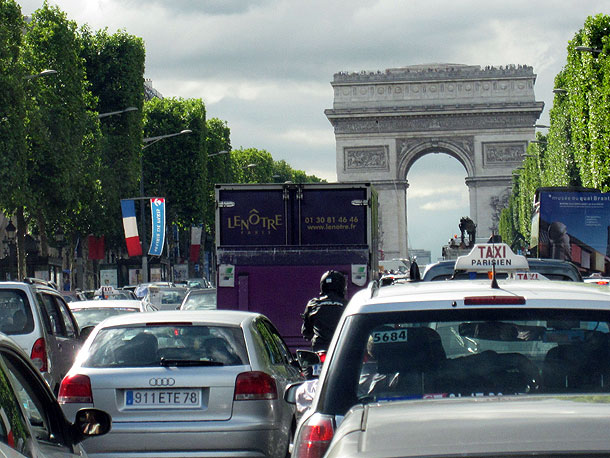 Accidental culture part 1.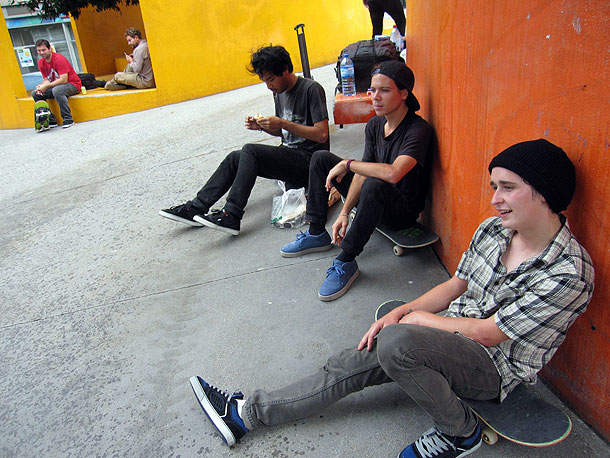 this place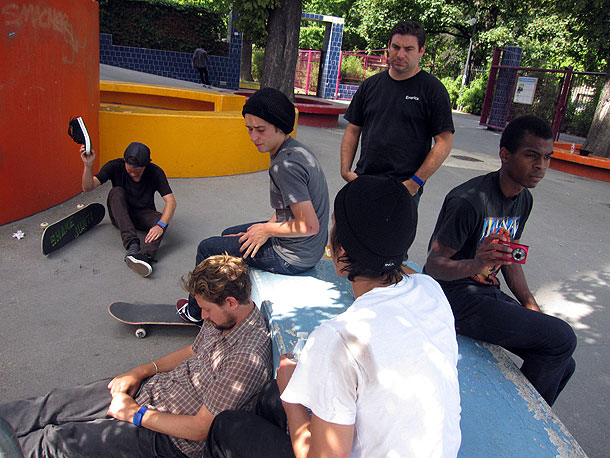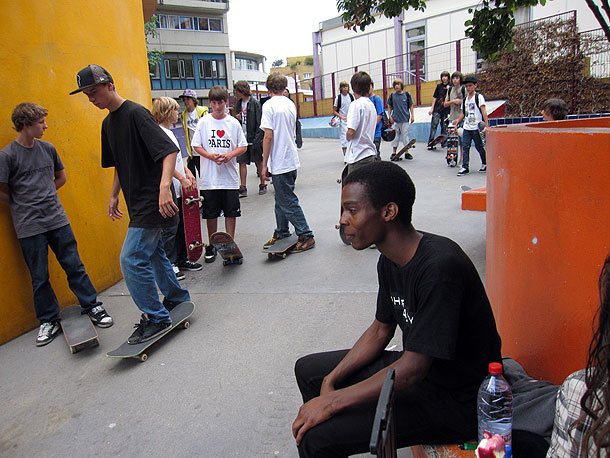 A German skate camp showed up. No shit. We ran into them all week.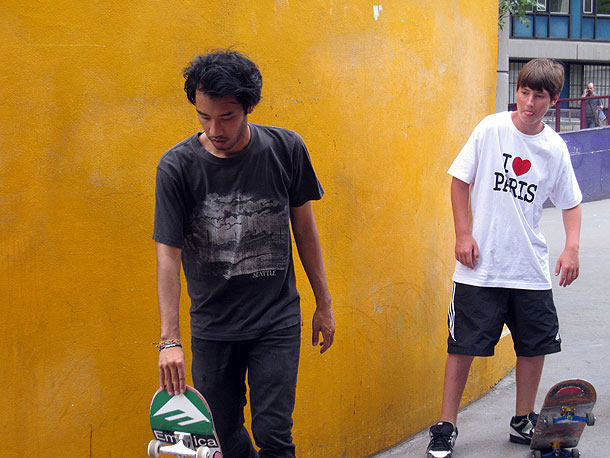 The only dude they recognized was Jerry.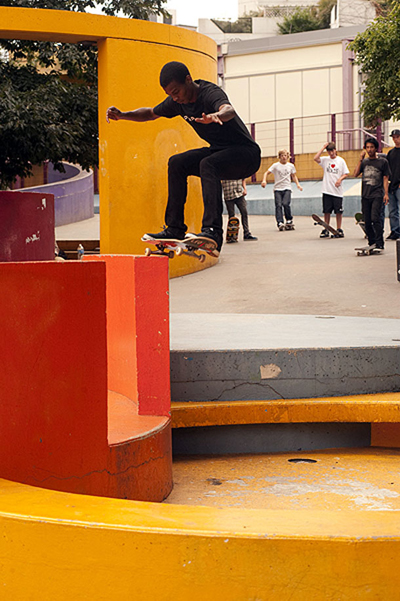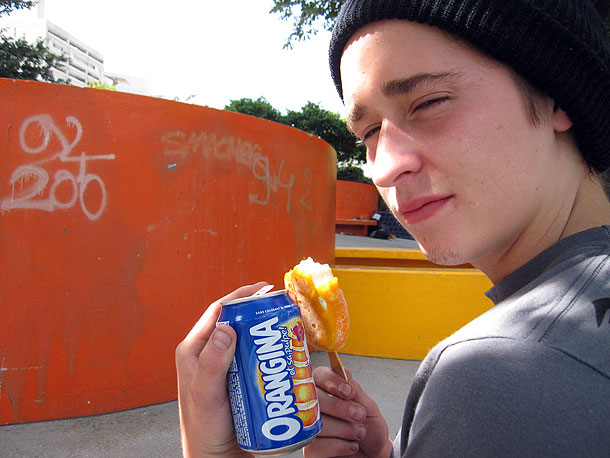 Orange snacks, totally appropriate.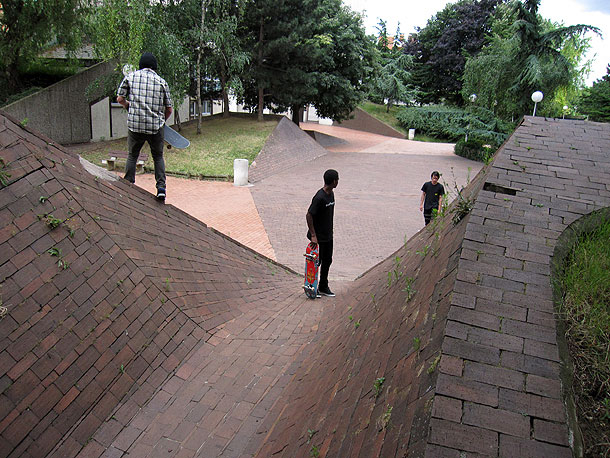 Ffej and Claus fucked up when they missed this spot.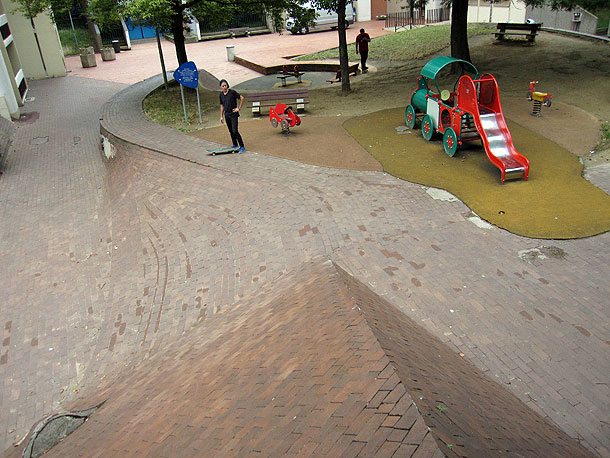 Bertleman City.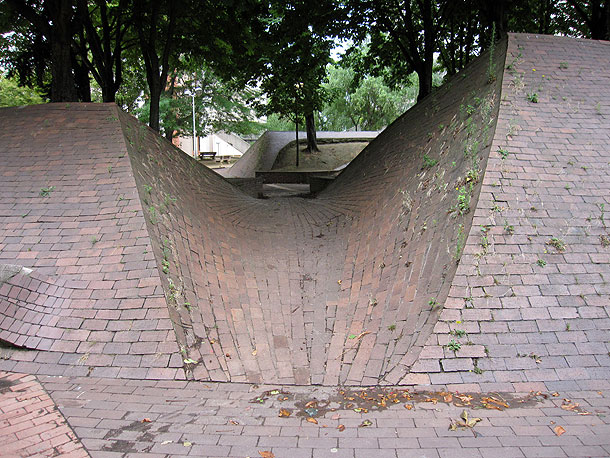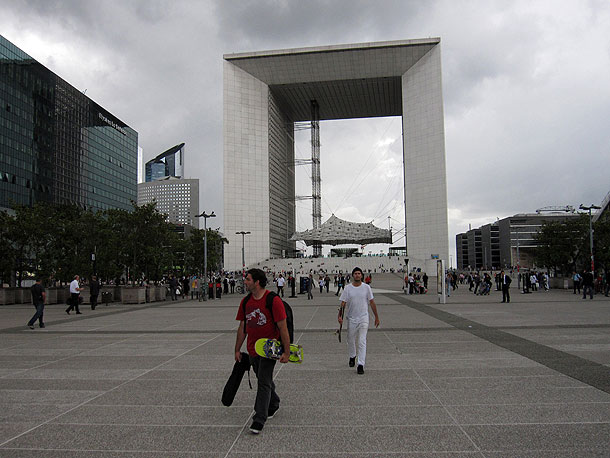 La Defense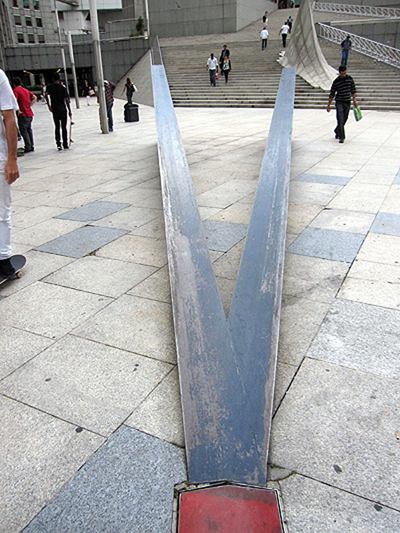 This spot is sort of disappointing after seeing Rick's radical cover.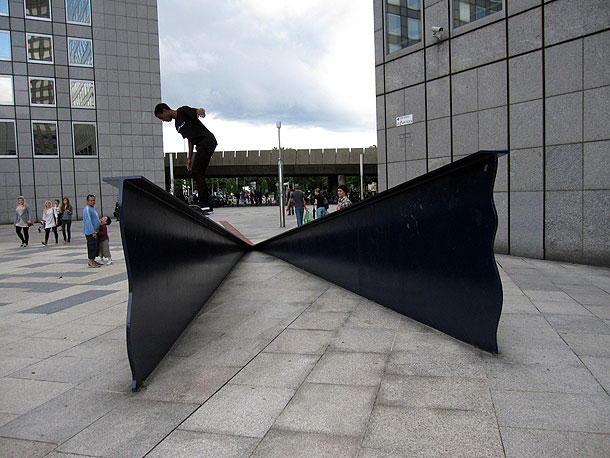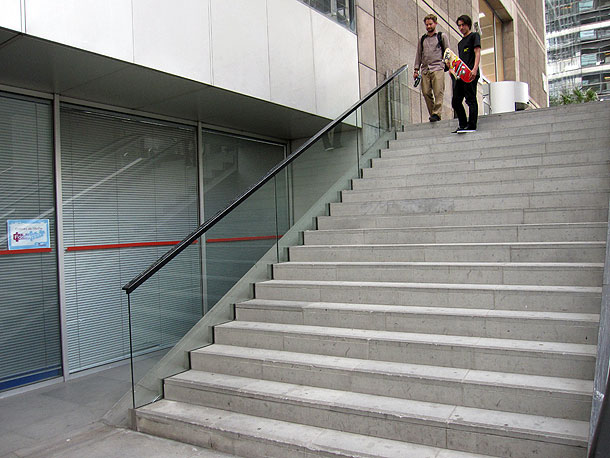 This one, however, is a shocker.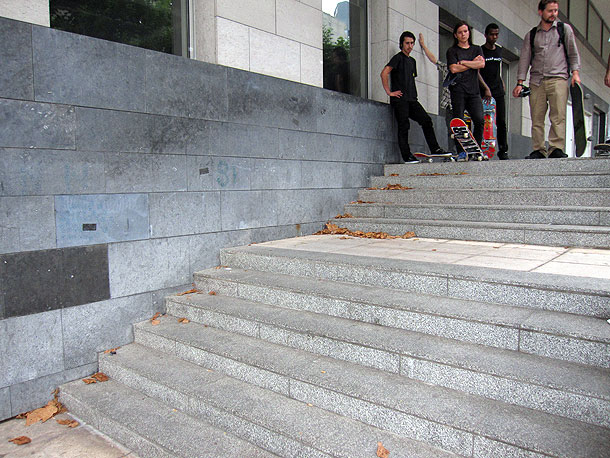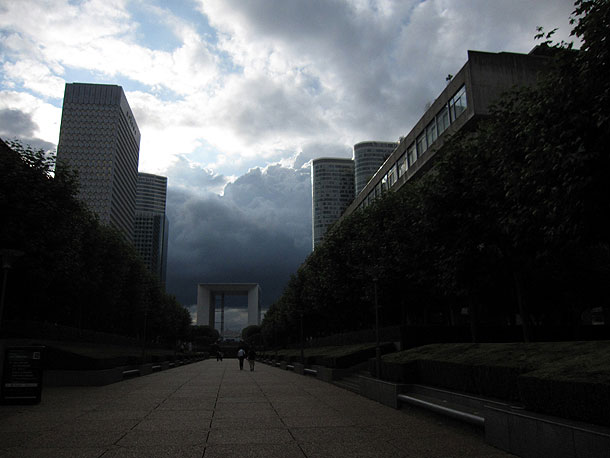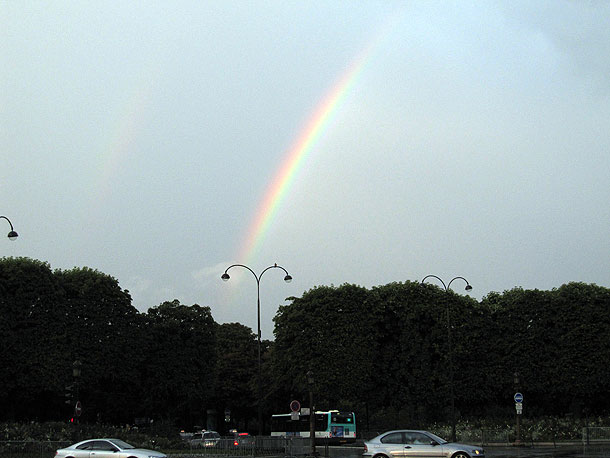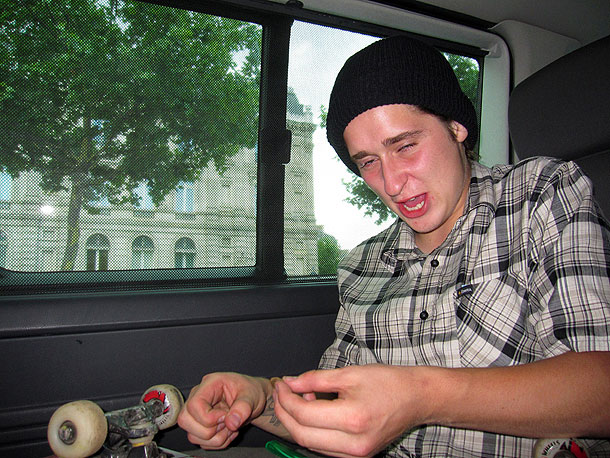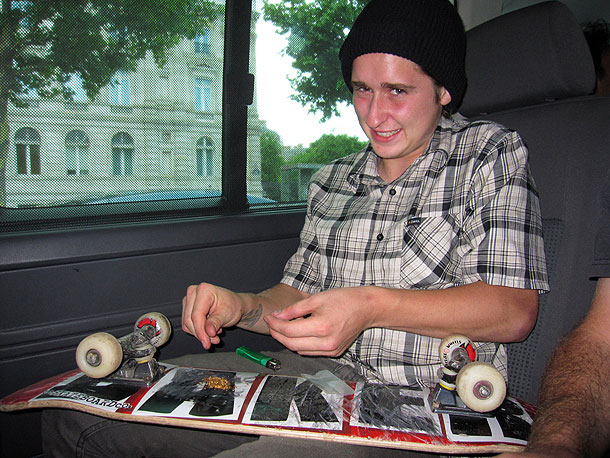 Bon nuit, Petite Fucky.
12/15/2019

The two-day tornado of rock, rap and radical known as the Thrasher Death Match whipped into the Big Apple recently with brain-scrambling maneuvers sharing space with hellacious pits – plus all the ferocity that names like Omar Hassan, The Gza, Kader Sylla, Gorilla Biscuits, Roman Pabich, Roc Marciano and Pedro Delfino conjure up. A Bill Thomas photo show offered a glimpse into NY skateboarding's golden age and the whole thing was free! Where were you???