Burnout: Rowley Poetry Slam
9/17/2008
Posted: September 17th, 2008
Since the Internet explosion we don't get as many letters as we used to (except from prisoners,) which is fine except that also means we don't get near enough entries for Poet's Corner - the skate poetry section that was a mainstay of the mag through the 80's and 90's.

Therefore, I'm proud to announce a poetry contest the subject of which is Thrasher's 2000 Skater of the Year, Geoff Rowley.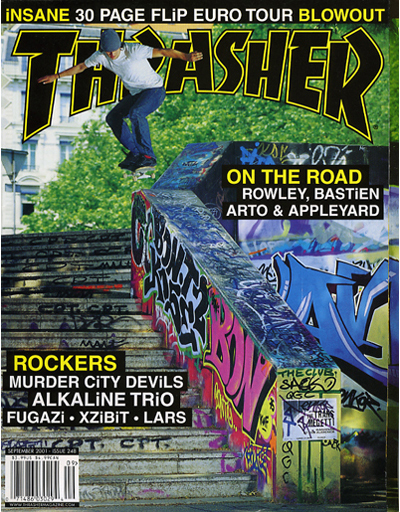 The best poem will receive the grand prize - a chunk of the recently demolished Huntington Beach skatepark, personally autographed by Geoff.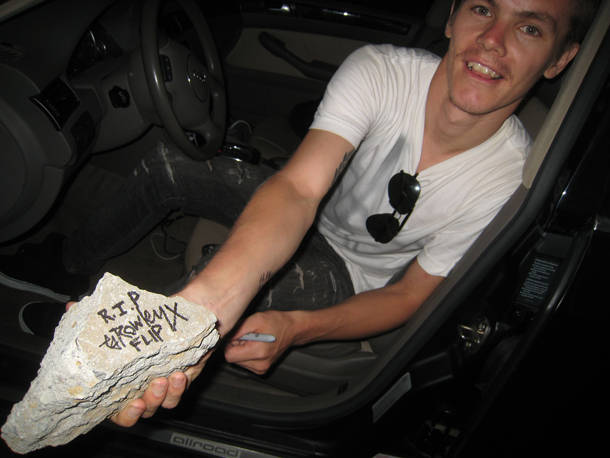 All poems will be reproduced in this column, so don't be shy. And despite what you may think, his last name is actually pronounced like ' holy, ' which may help with your rhyme schemes.

Send your poems to [email protected]
1/15/2010

Burnout went back East for a Zero tour with the SOTY.