Emerica's "Made Chapter 2" Premiere Photos
9/09/2016
Emerica hosted the premiere of the long awaited Made chapter 2 last night at the Vista theatre in Los Angeles. Check out the photos here. —Ben Karpinski


Max capacity at the Vista
Spotted the Shake Junt crew out front
The Longs
O-Side's royal family, the Rhoades and Kirksy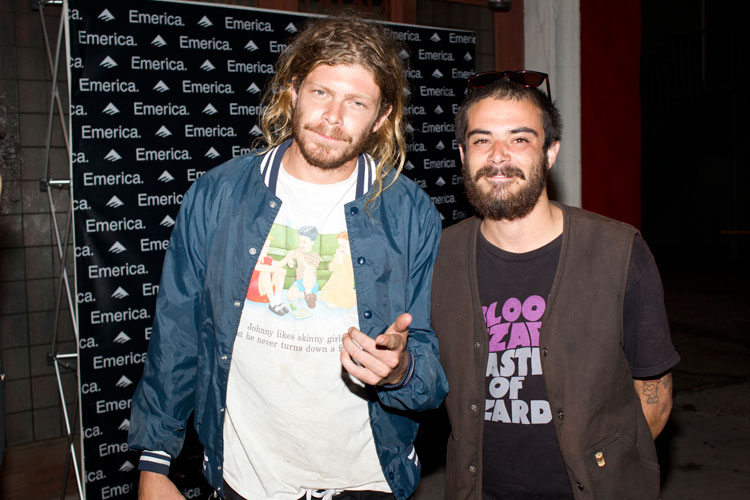 Speaking of Oceanside—here's Kirby and Shea
Party animals, Paco and Nuge
Leo and Jet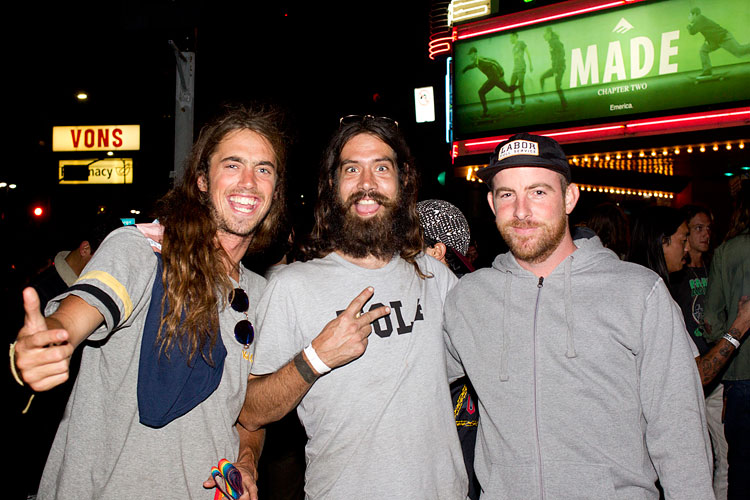 JT, J-Roy and J-Lay
The Dicksons
Donut and Herm
Sole Tech brothers Manzo, Ryan and Trevor
And you thought Collin and Figgy's sunglasses were fast. Look at those jackets
Andrew and Stella Reynolds skated to the premiere. How'd you get there?
Cranny, Miner and Strubing
The Hsus
Mike Carroll and Lizard King
Don Brown and Collin
Mark Waters and Hitz
Beagle is ready. Lets start this thing!
Pierre and Don started it off with speeches
Andrew let the team do the talking
Then it was showtime!
"Welcome to the fucking family!" As always, the Emerica team never disappoints. Official release date is next month and if you don't know by now, Jon Dickson rides for Emerica!
1/14/2022

From the early days of Burnside to 2019's Rip Ride Rally, this film explores the friendship, struggle, triumph and tragedy of DIY pioneers Mark Scott and Mark Hubbard –– true iconoclasts hellbent on building the skateparks of their dreams. Watch this with your friends.