PHX AM 2017: Photos
3/27/2017
The 16th annual PHX AM presented by Vans and Cowtown took place this weekend. It was also Cowtown's 20th anniversary and Steve Van Doren had something special in store to kick off the weekend. The temperatures were cooler than usual which helped push the skating to hotter levels. By Sunday afternoon, Arizona local Jagger Eaton was awarded the steel cactus as the 2017 PHX AM champion. —Joe Hammeke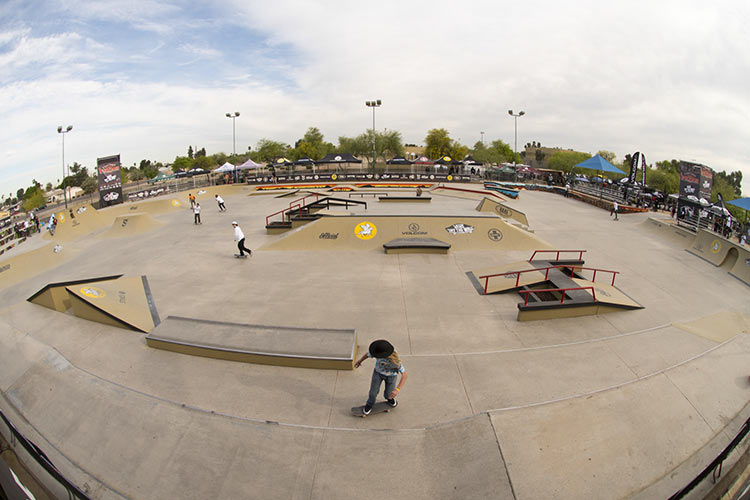 The Desert West Skatepark and some upgrades for the weekend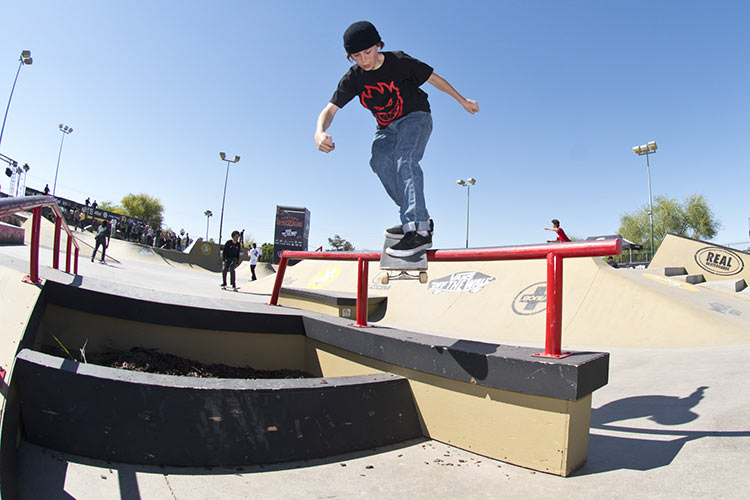 Patrick O'Mara is only 13 but still managed to get up on this back Smith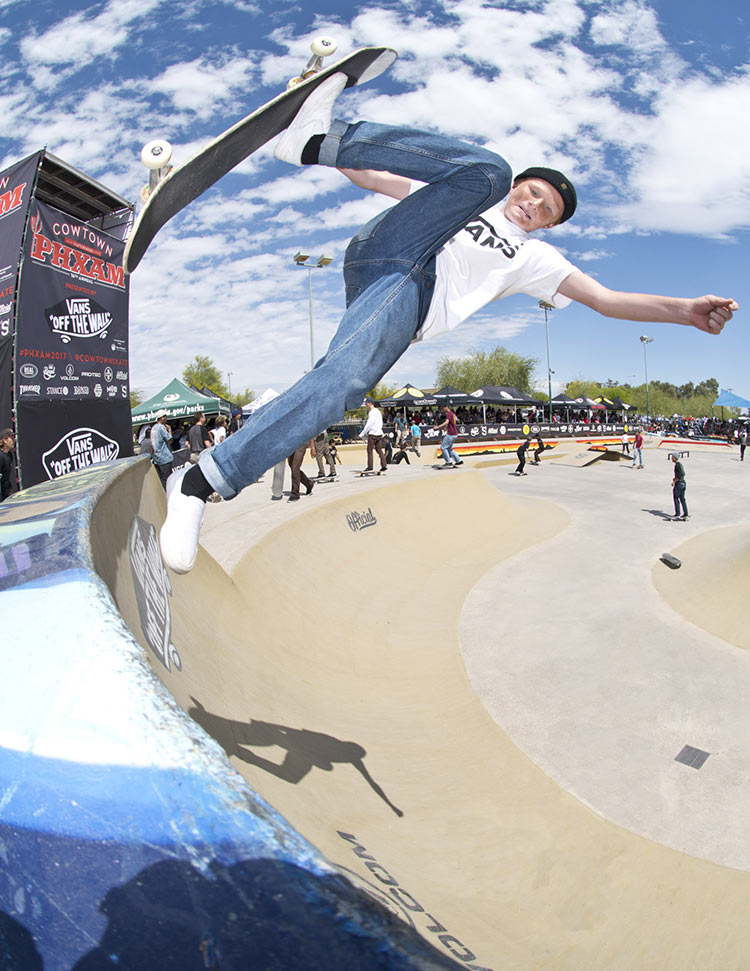 Roman Pabich is no stranger to the deep end with this fast plant to fakie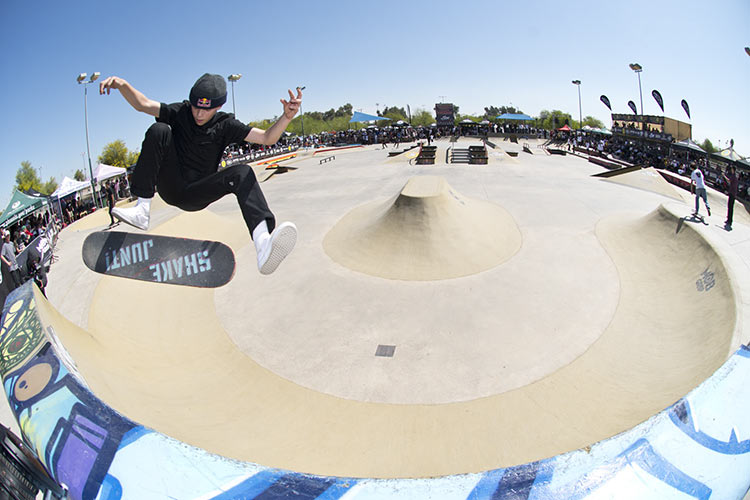 CJ Collins was there frontside flipping three times his height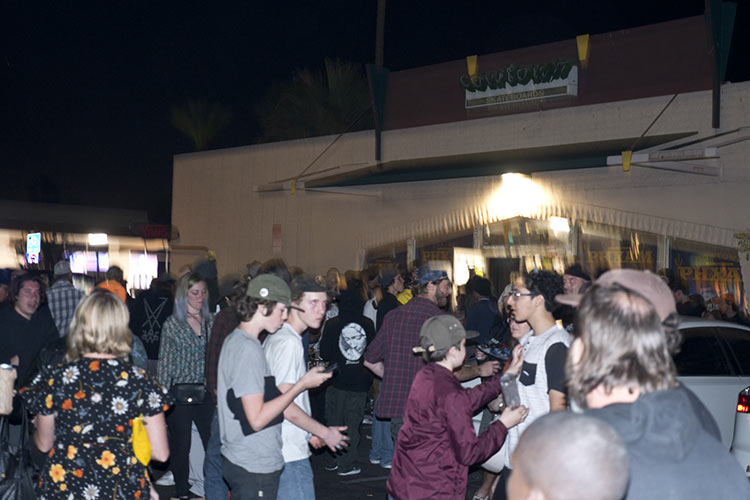 Friday night was Cowtown's 20th anniversary party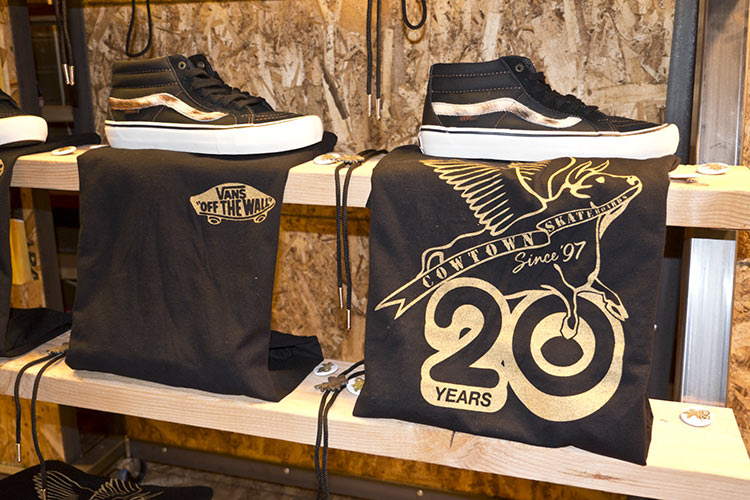 The Vans x Cowtown Sk8-Hi custom shoe and t-shirts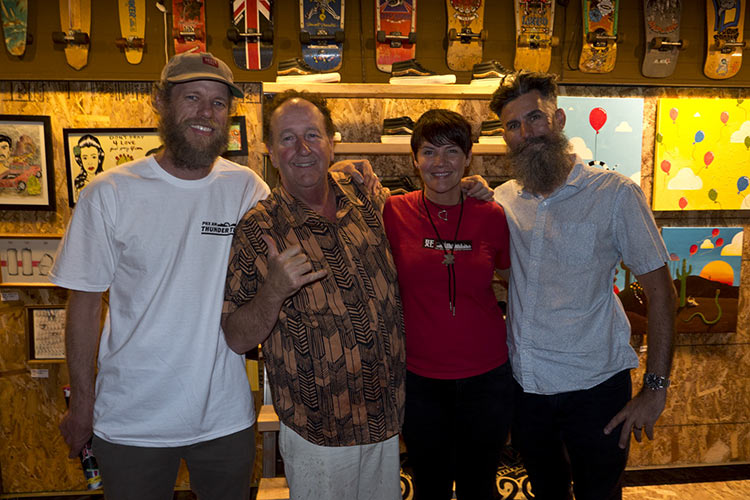 Trent, Steve Van Doren, Laura and Ed—skateboarding is one big family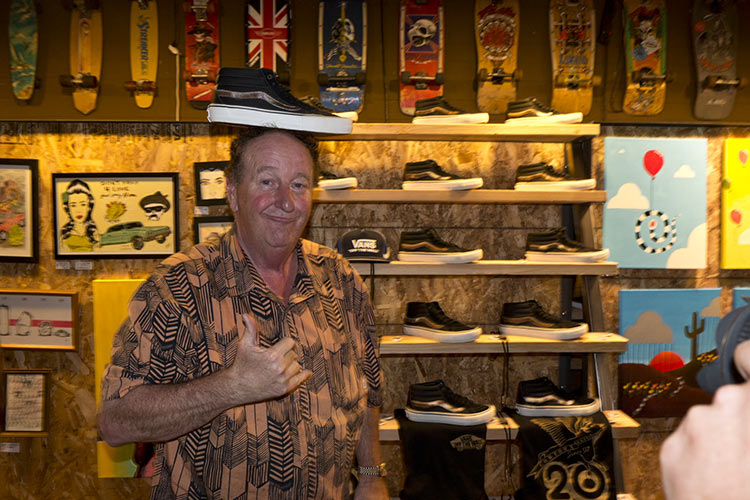 Steve is ahead of the game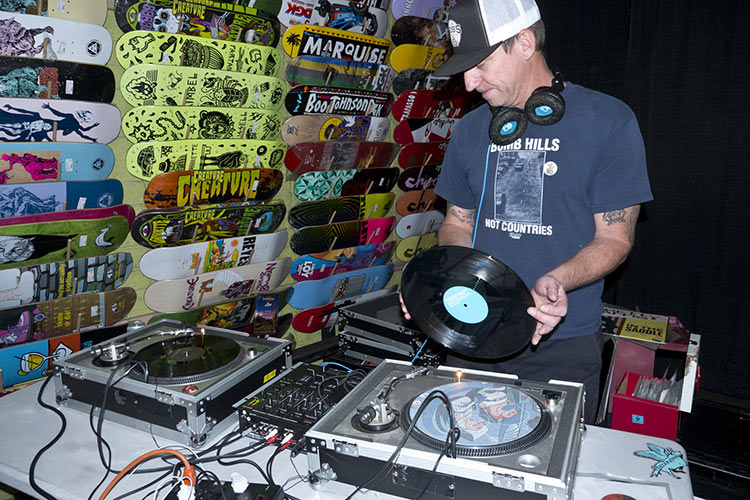 Thrasher Zounds and Zine Thing columnist Wez Lundry, aka DJ Baby Scoops, spinning records at Cowtown's Tempe location



Saturday morning the line was all the way to the street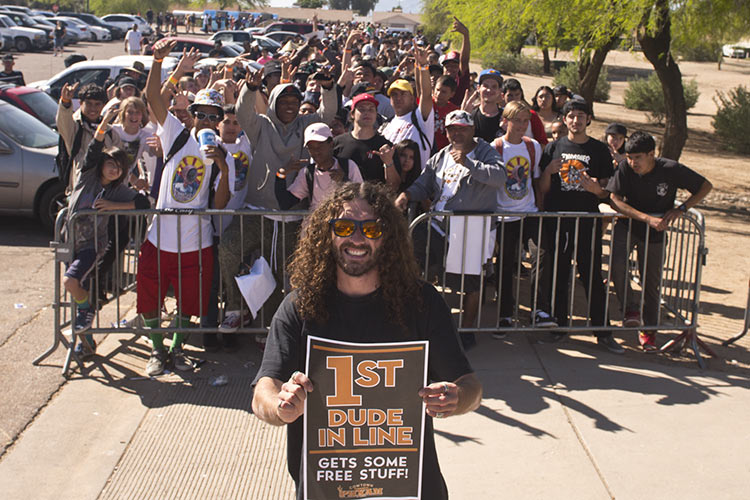 Cowtown's Sick Nick ready to award the "1st dude in line" with a prize pack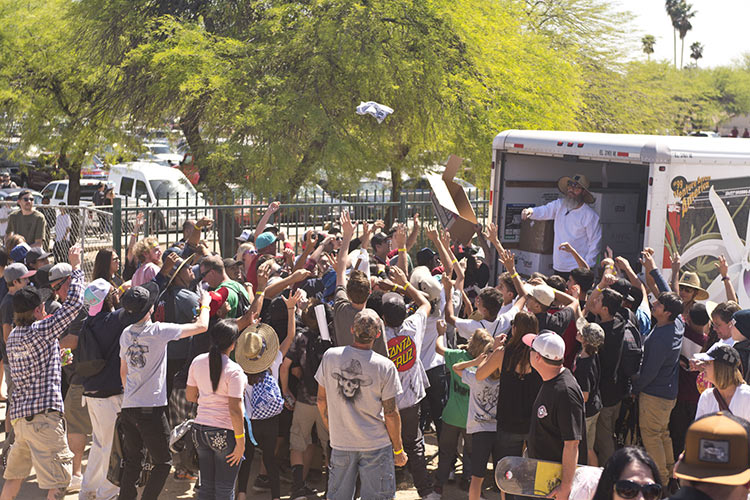 Product toss to get it going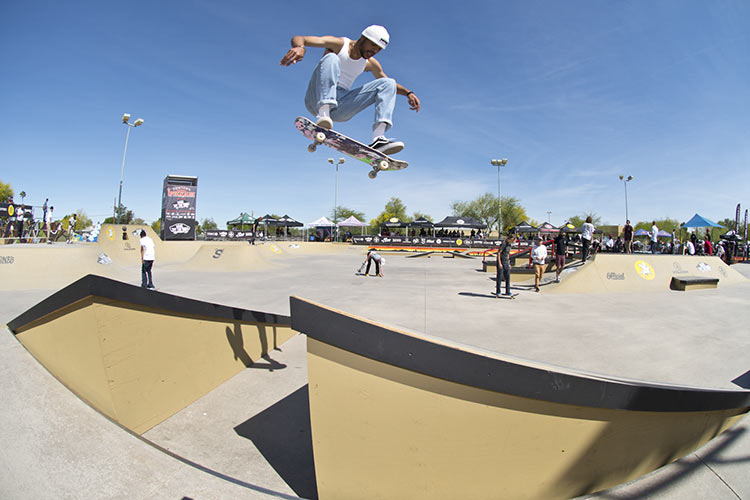 Justin Henry, first in for a slice of the action with a buttery kickflip over the pizza gap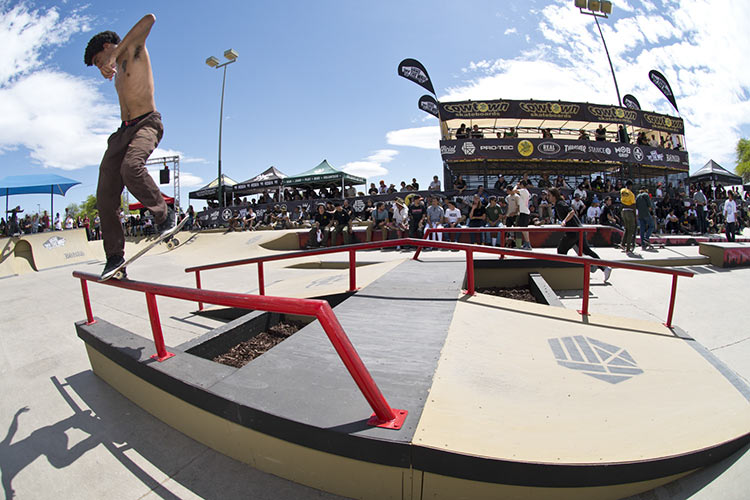 Corey Millett front crooking his way to Sunday's semi finals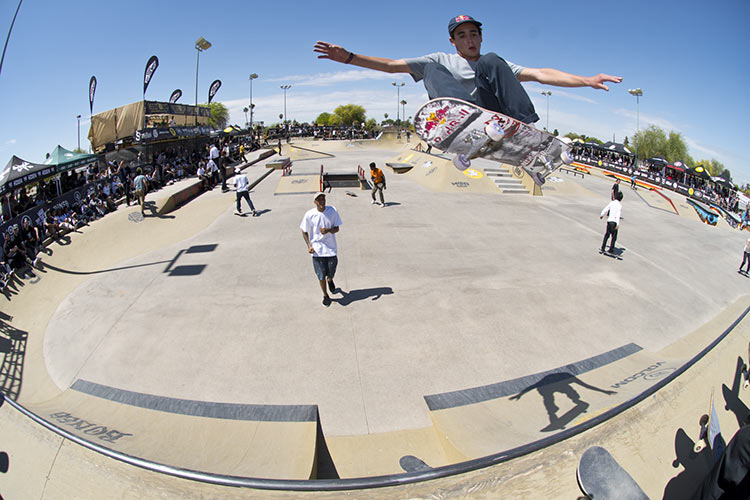 Alex Midler, frontside alley-oop over the quarterpipe gap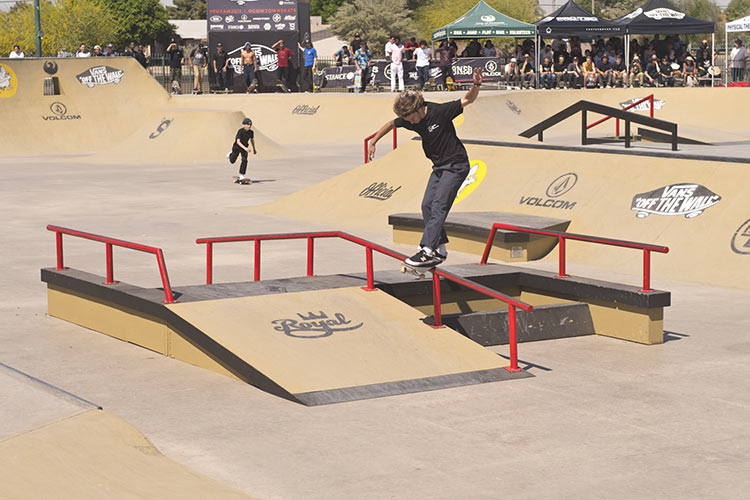 Axel Cruysberghs, front feeble straight to Sunday's finals.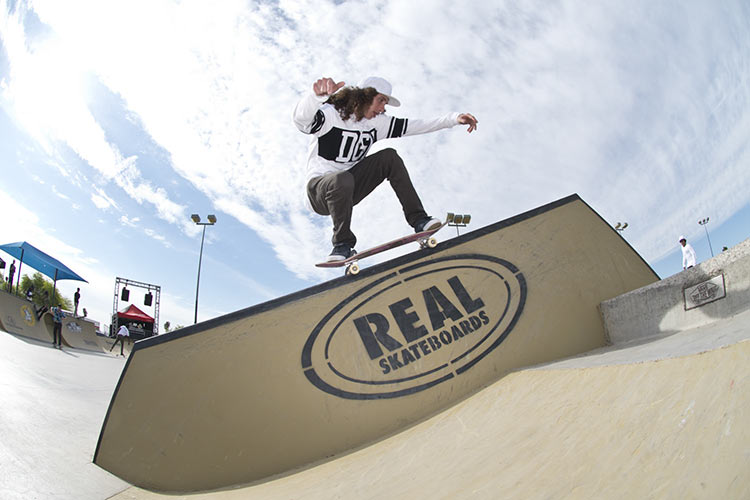 Thomas Turner heads north on the Desert West hubba.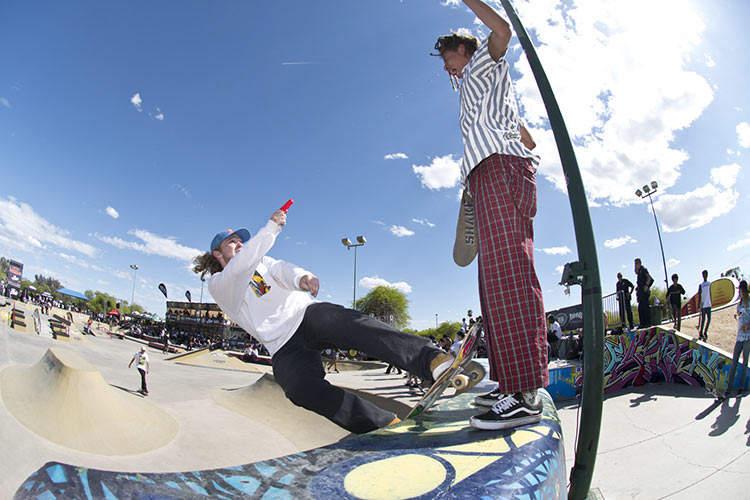 Jamie Foy was there with guns a blazin'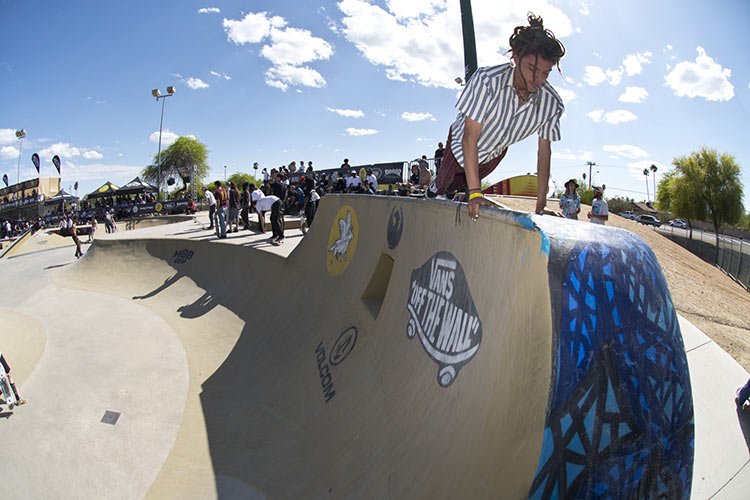 Tyson Peterson got ten for that "Jamie, squirt it in my face!" comment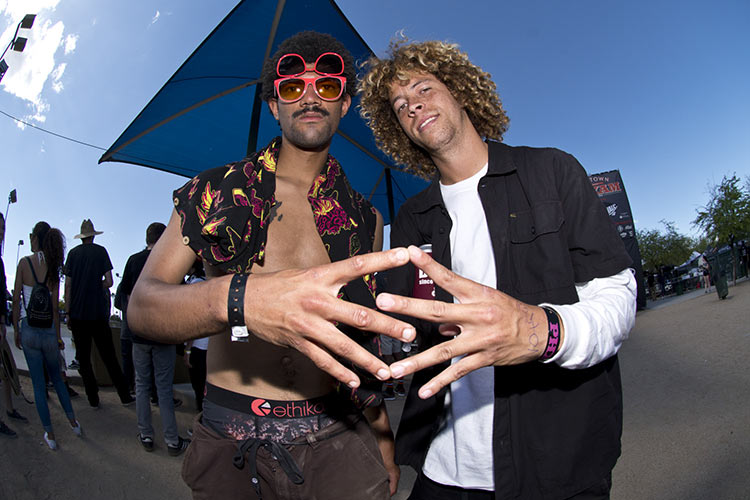 Corey Millett with the assist for Lefty's Skate Mafia sign.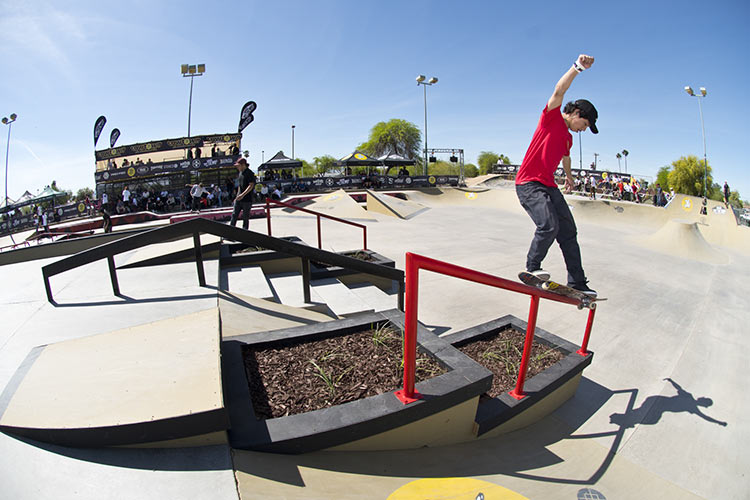 Ikeda Daisuke, gaps from Japan to front feeble.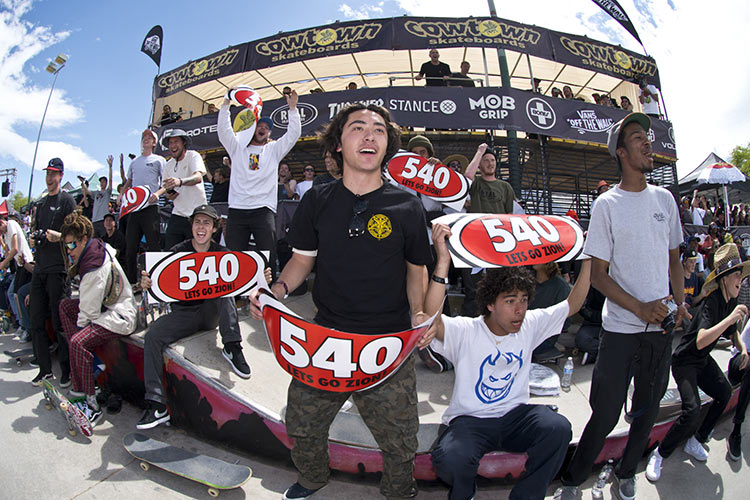 Real hooked up custom signs for each of their riders in the competition.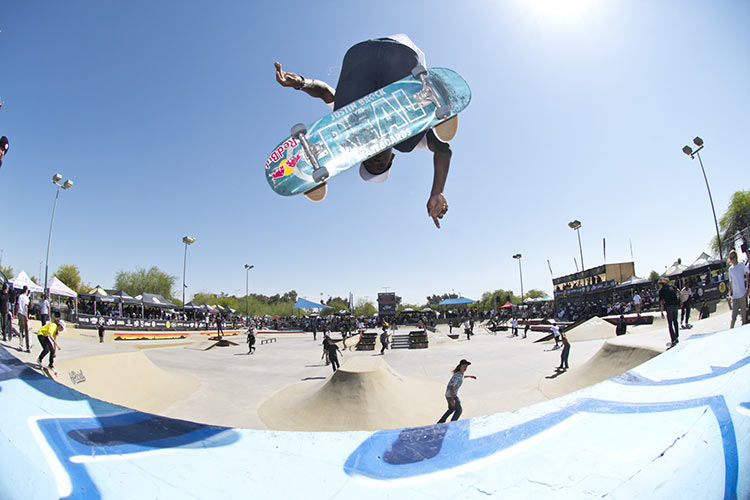 He never got the 540, but Zion did boost some backside ollies into 7th place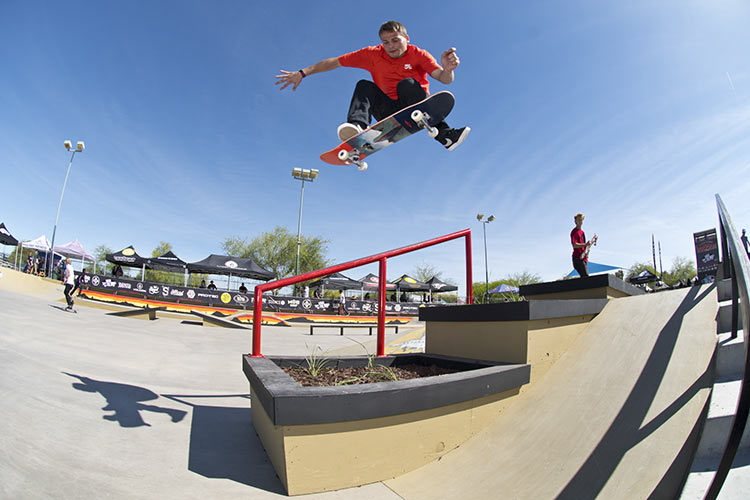 Yoshi Tanenbaum's top tier 360 flip landed him in 10th-place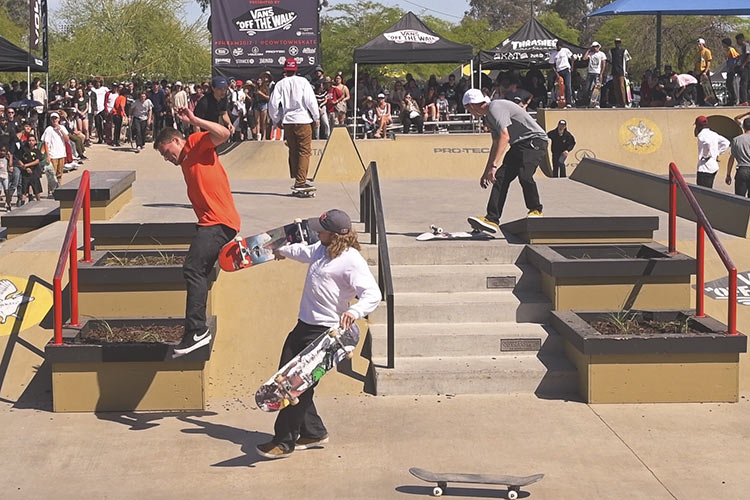 after a couple run-ins with other big guns.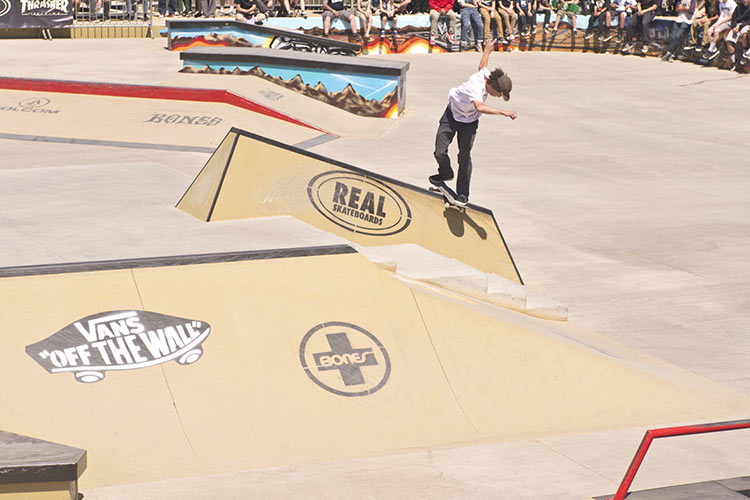 Minneapolis' Tanner VanVark, wallie back lipped his way to a 6th-place finish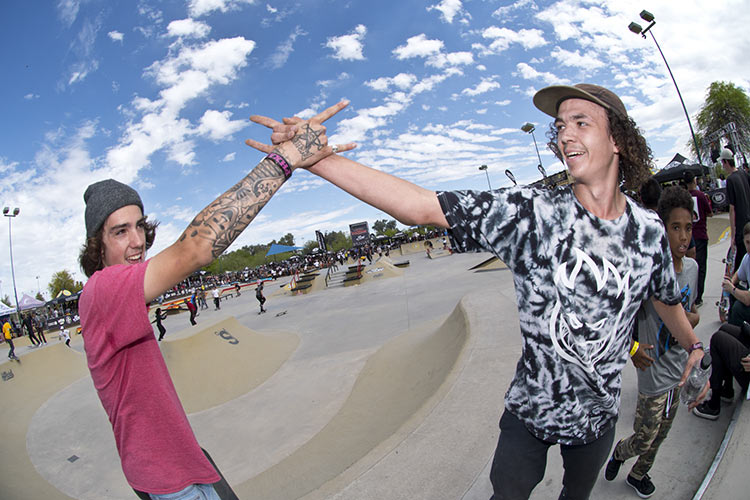 ...and the most metal handshake with Logan Mozey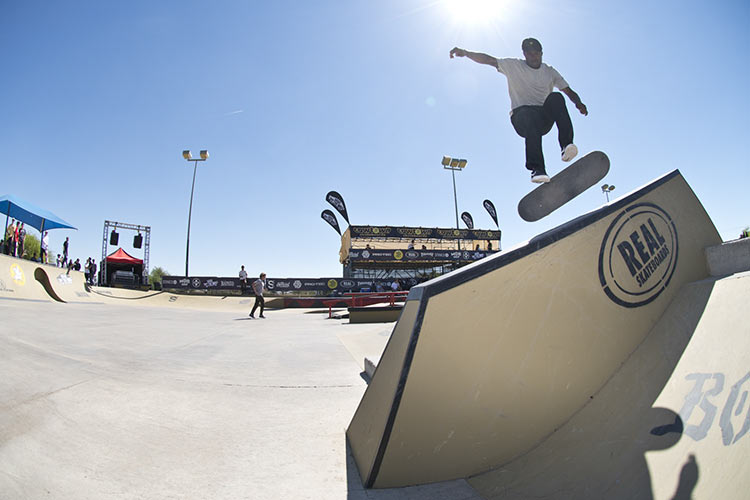 Dashawn Jordan locked down 5th place with big moves like this 360 flip 50-50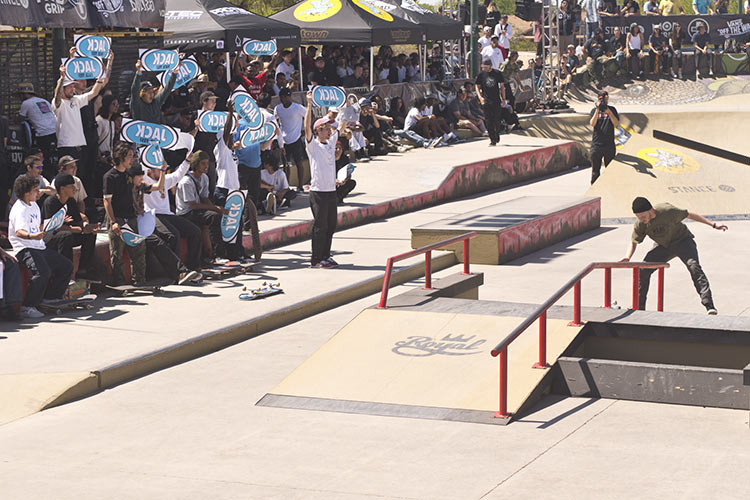 A switch back lip turned into a "Sack Olson"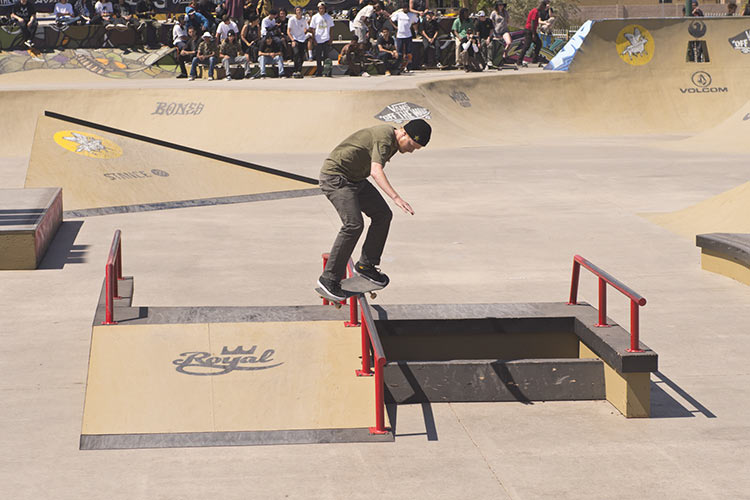 ...but that didn't stop Jack Olson from switch feebling to a 4th-place finish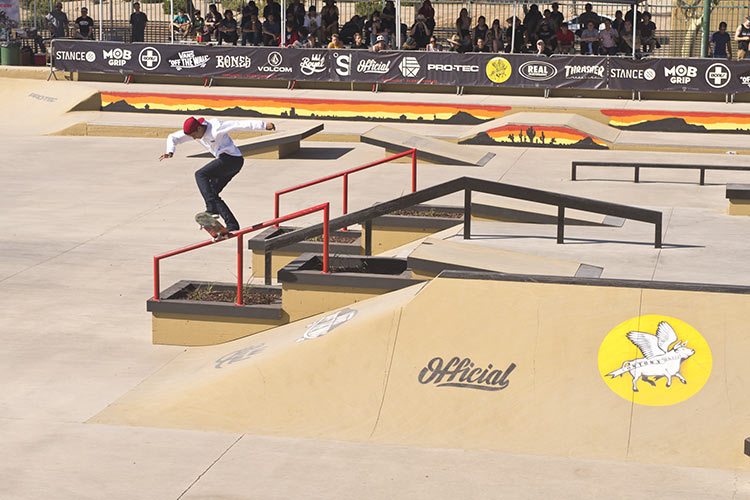 Ivan Monteiro, noseblunted his way into 3rd-place all the way from Brazil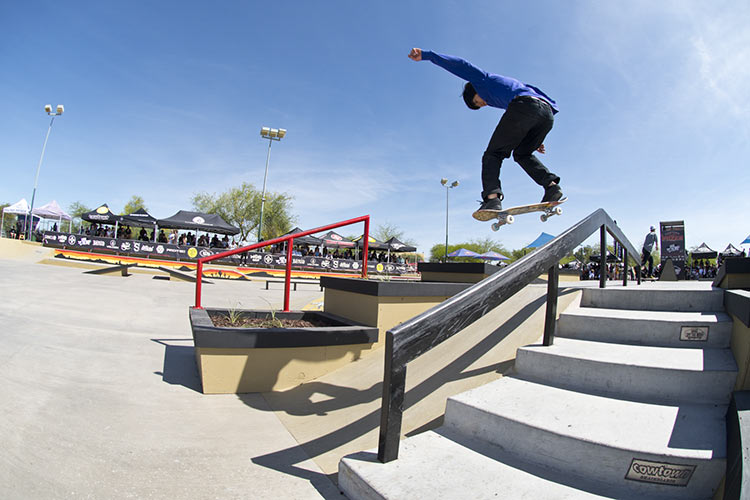 Yuto Horigome switch back lipped to a golden ticket on Saturday and a 2nd place finish on Sunday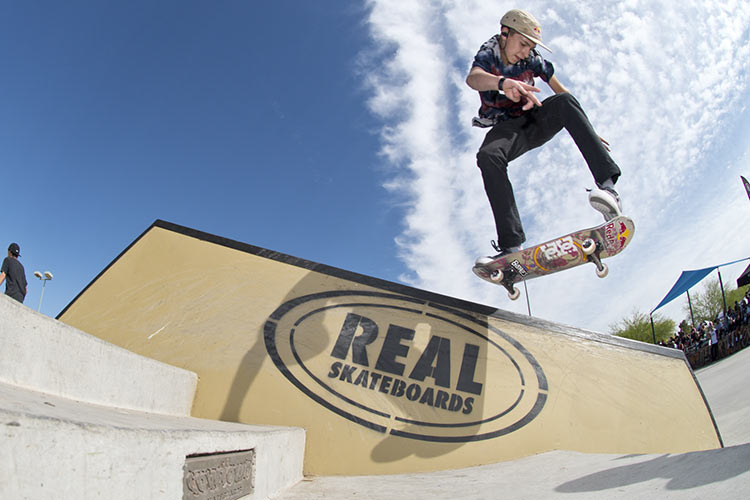 Not a newcomer to the PHX AM finals, Jagger Eaton finally got to take home a win with this Kickflip back tail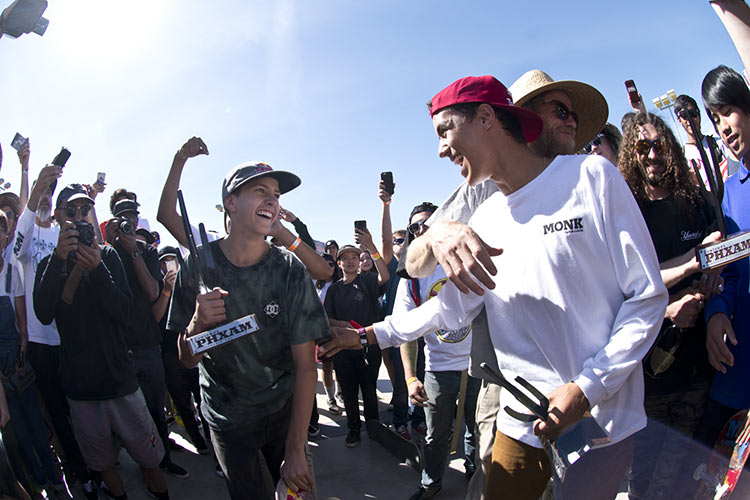 "Hey, Jagger…"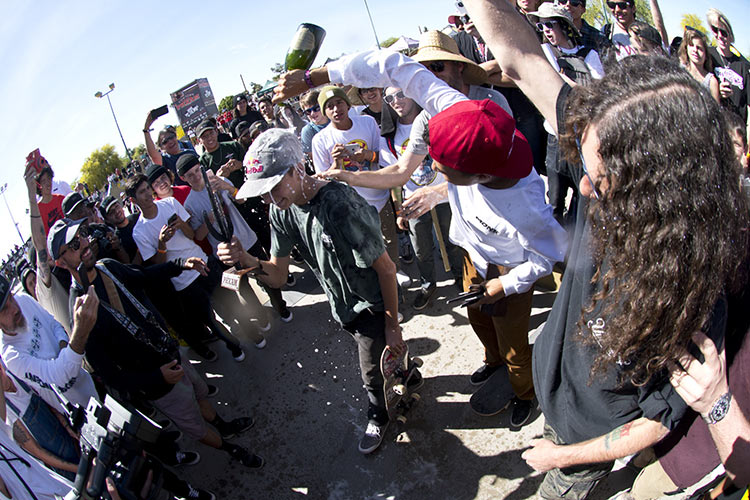 "…You won!"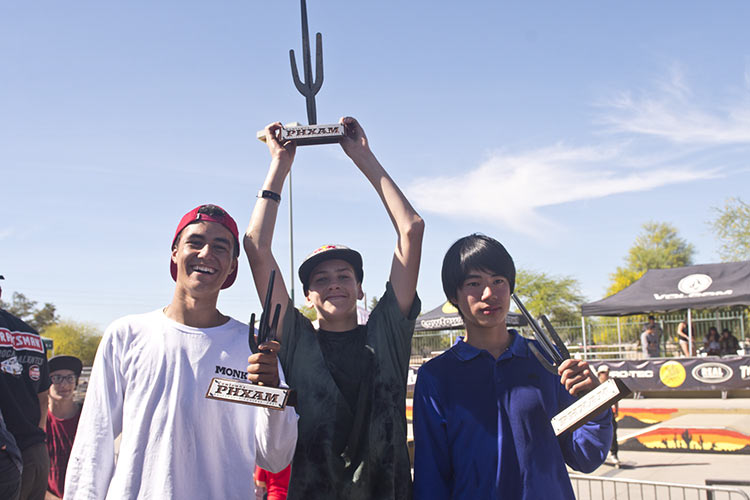 PHX AM 2017 top three: 3rd place Ivan Monteiro, 1st place Jagger Eaton and 2nd place Yuto Horigome. Congrats, guys! And thanks Vans, Cowtown and all the other sponsors for throwing such an epic event. See you in '18!
4/25/2013

Expedition rolls through El Paso on their first rodeo tour in Texas.