Vans Park Series: Huntington Beach Junior's Photos
8/02/2016
The 4th stop of the Vans Park Series not only added a women's event but also a junior men's event. Skaters ages 8-15 from the USA and Australia were signed up too see how they stack up against their peers. And if how these kids navigated the course is any indication of what's to come, the future of bowl riding is looking pretty damn impressive. —Joe Hammeke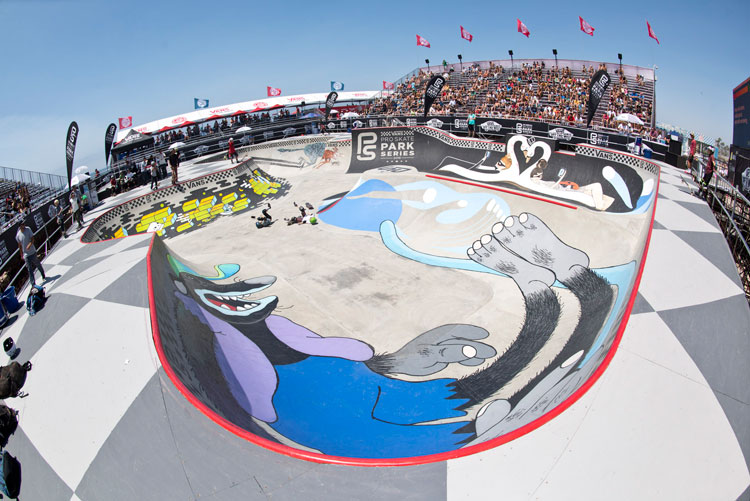 In case you didn't know, Vans built a concrete bowl right on the beach just for this event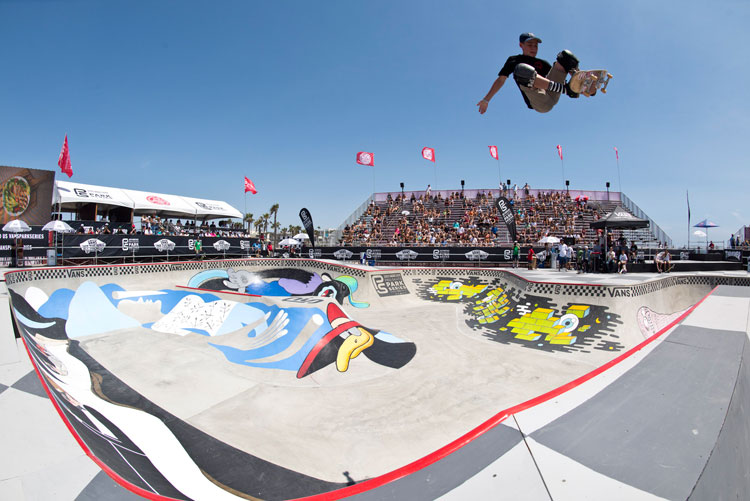 Fourteen-year-old Jack Winburn from Columbia, SC, was going huge right from the start. Stalefish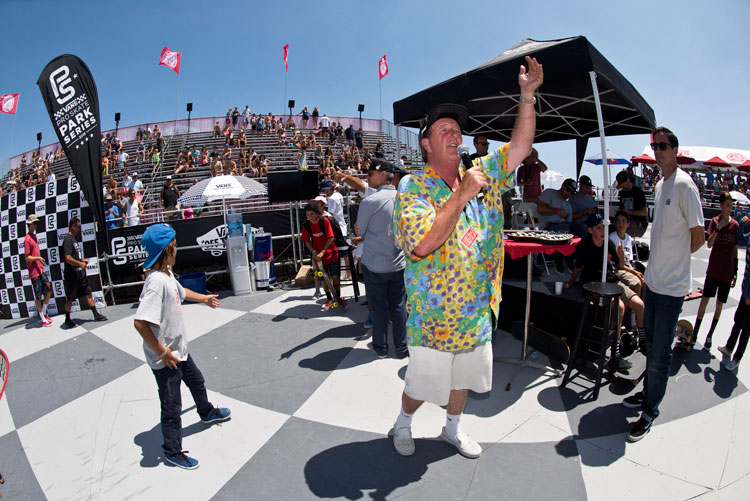 Vans very own Steve Van Doren took a moment to thank the crowd and competitors for their attendance and to express how much the future of skateboarding means to Vans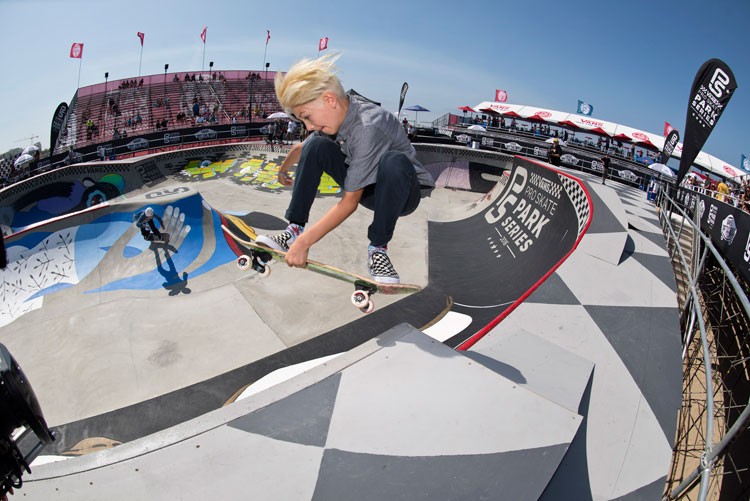 Phoenix, AZ's, Lazer Crawford took the unconventional route to start his run. Frontside air in from the deck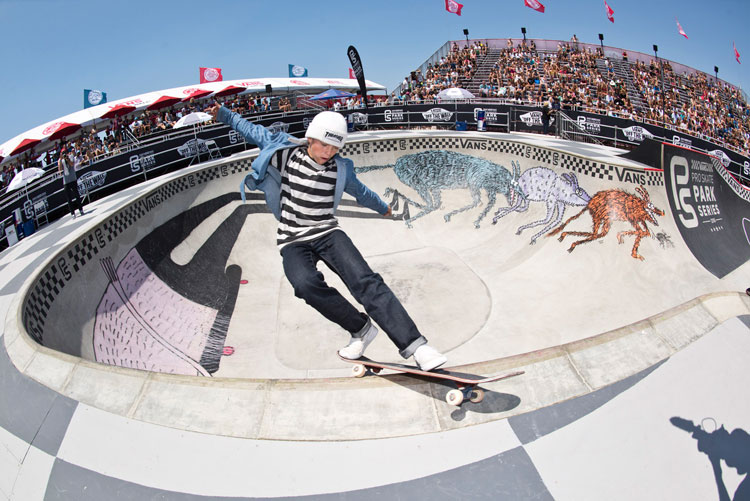 Young CJ Collins has already had an interview in Thrasher, footage in Volcom's recent masterpiece Holy Stokes and he's not even a teenager yet! Front feeble in the deep end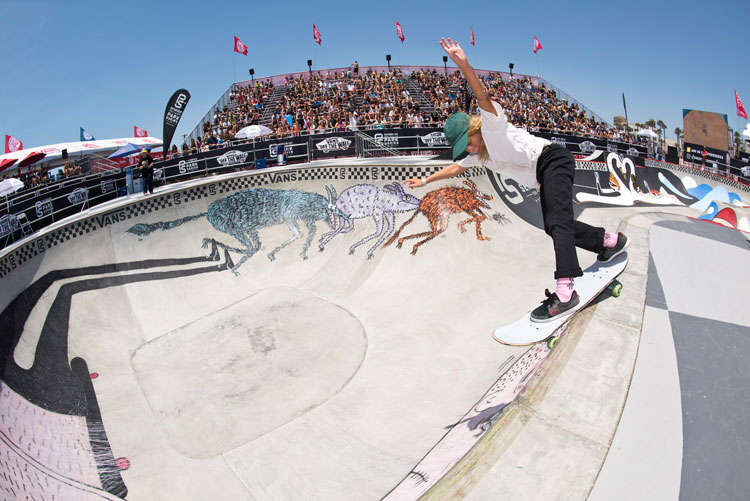 When your babysitter is Nora Vasconcellos your gonna learn back Smiths. Eleven-year-old Logan Frank holds his own in the deep end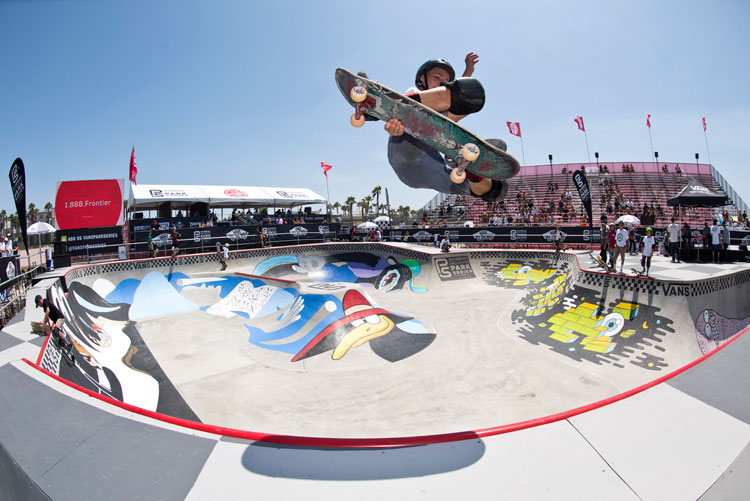 Cash Money Kenton, is that your real name? If so, thank your parents for your inevitable rap career. Big ol' stalefish on the extension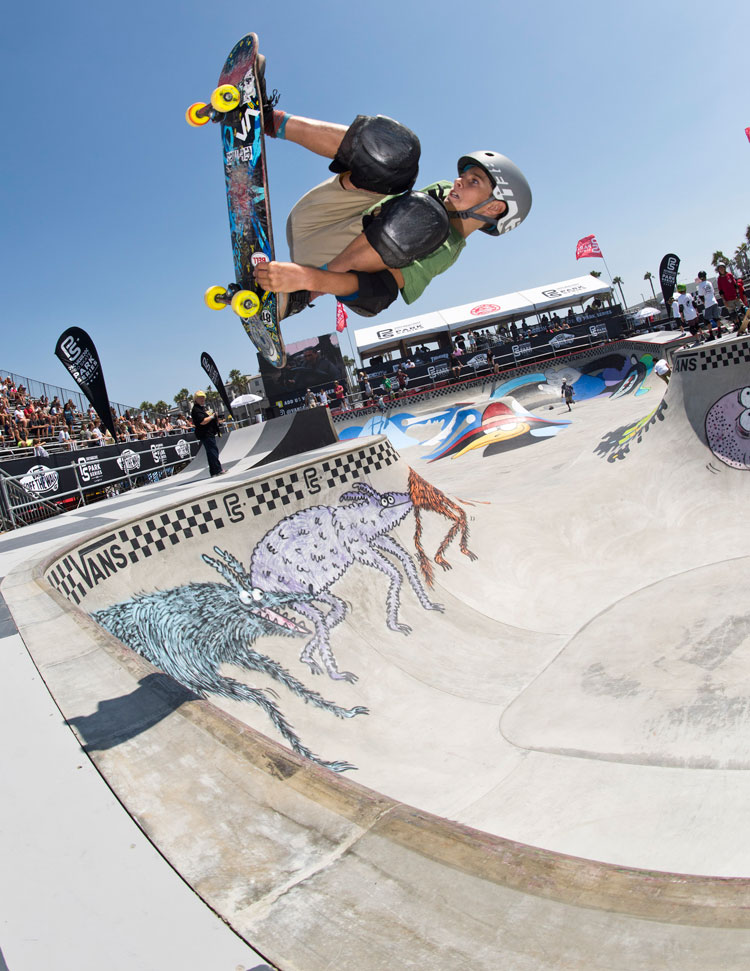 Taylor Nye holds on tight and spins a 540.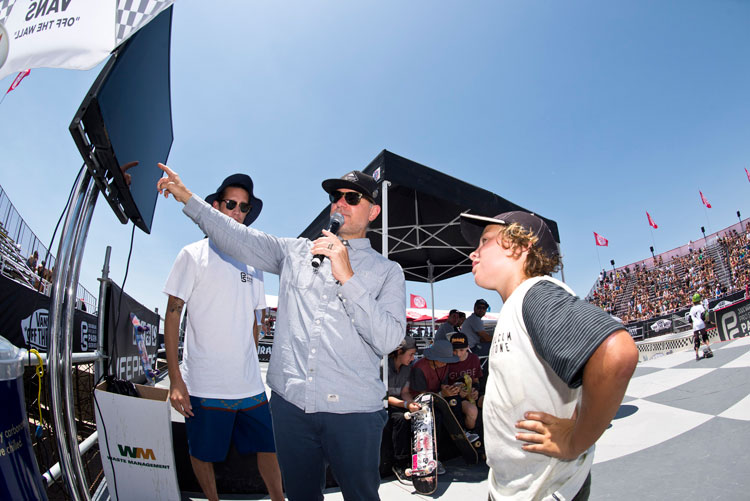 Event organizer and announcer Ryan Clements explains the ISS (Instant Scoring System) to Cruise Mosberg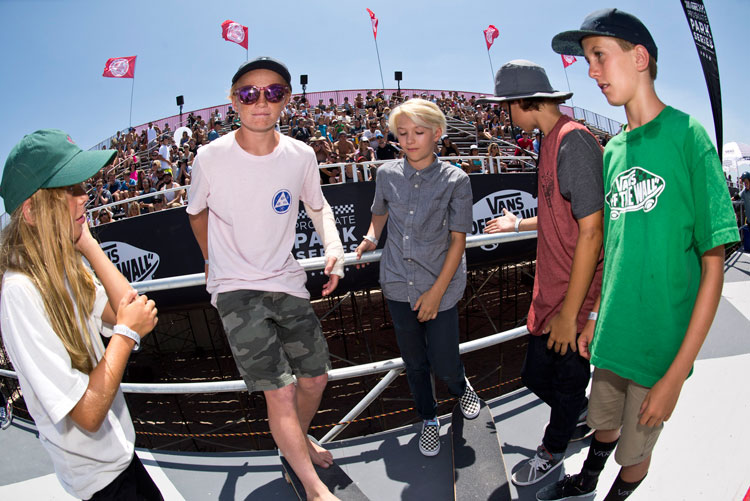 Young gun Roman Pabich broke his wrist during practice the night before. These other kids might look concerned but deep inside they are stoked because they all just moved up an notch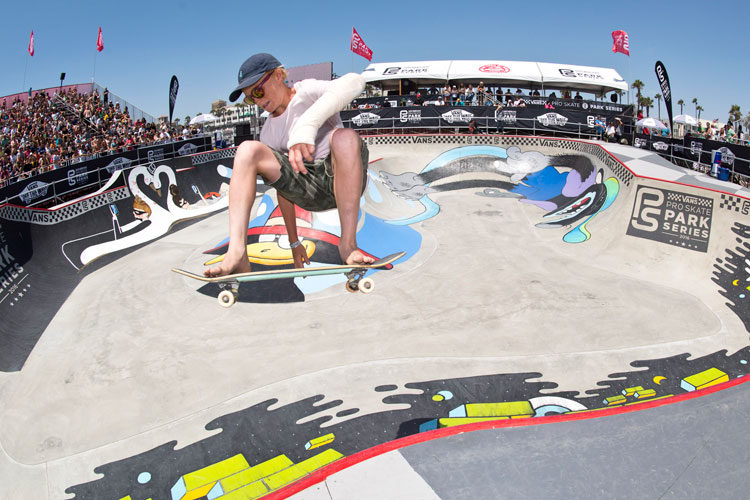 The broken wrist and lack of shoes didn't stop Roman from taking some laps around the course…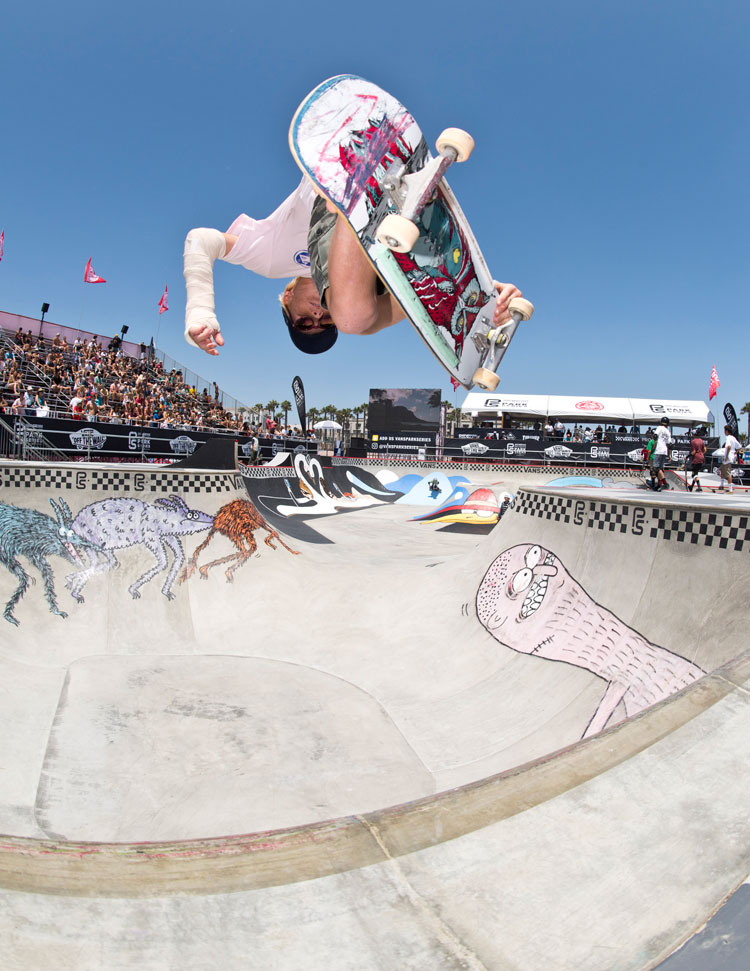 …and blasting a few backside airs in the deep end


Rylan Mancilla, bluntslide into the corner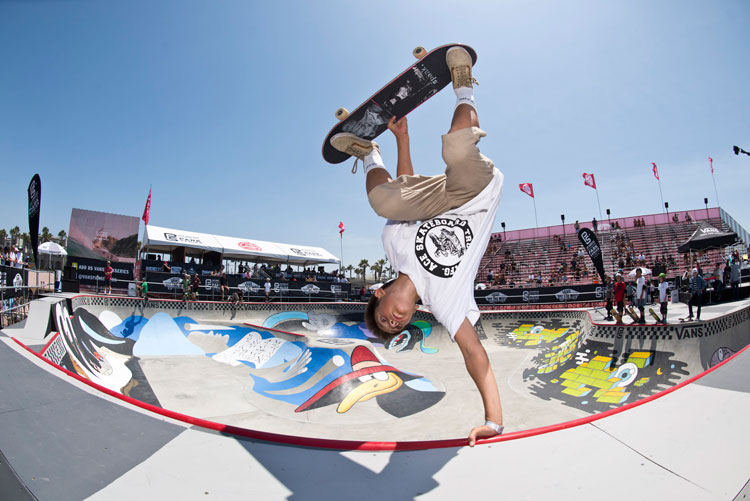 Straight outta Fresno, Seth Sanders stretches an andrecht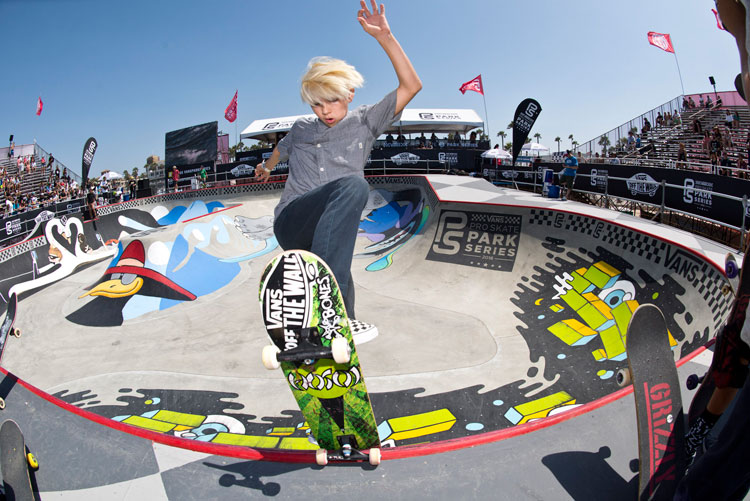 Lazer Crawford's parents opened an indoor skatepark in Phoenix, AZ. Looks like all that extra air-conditioned skate time is paying off. Front blunt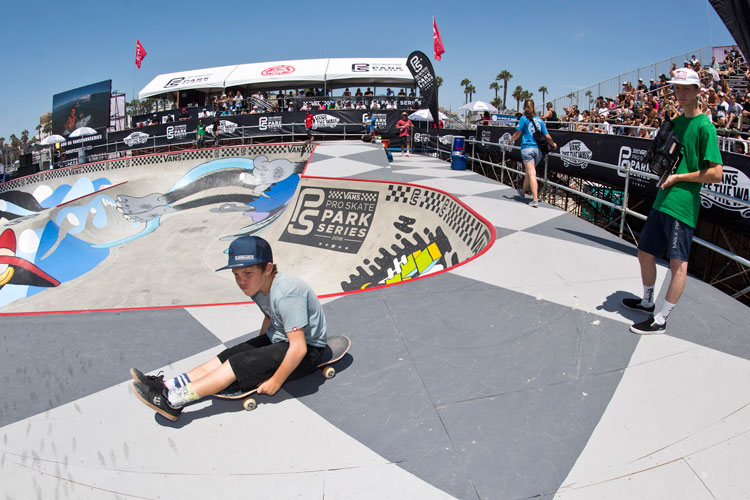 Agressive buttboarding, Luke Kahler just ridin' around and gettin it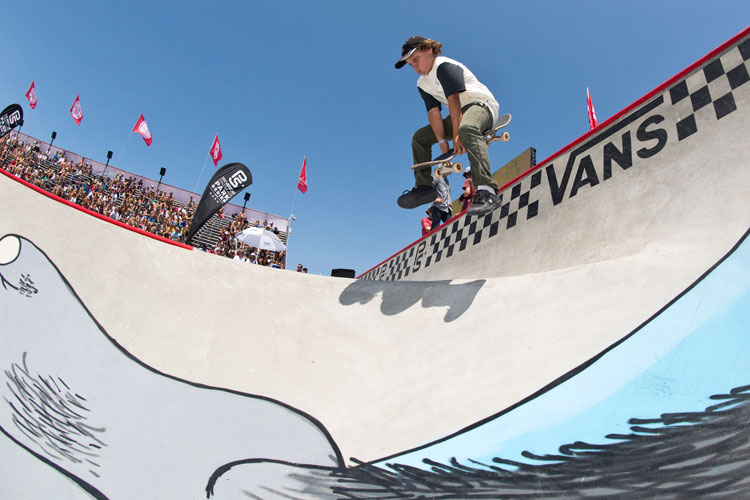 Even more extreme buttboarding, Cruise Mosberg takes the drop.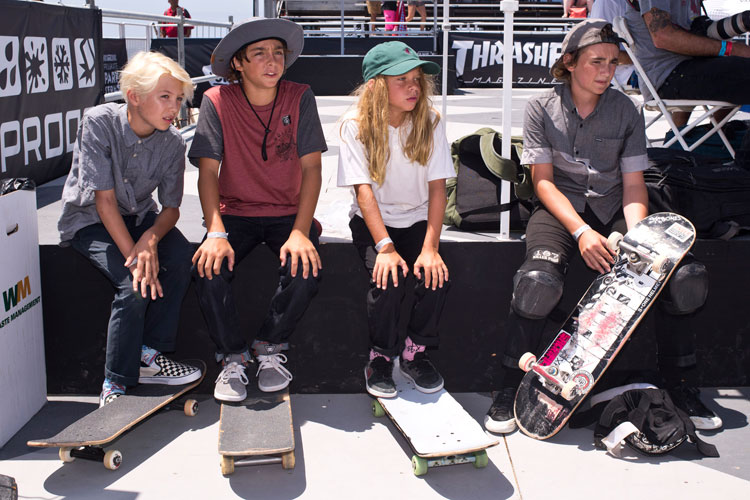 Waiting on the "instant" scores to tally up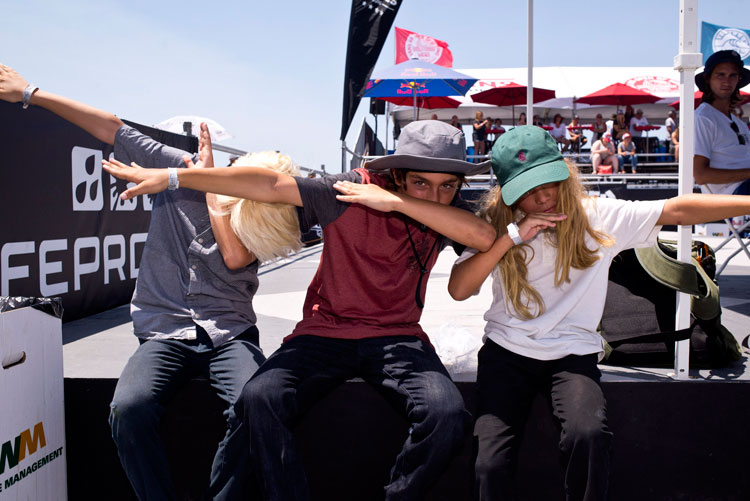 Alright, dabbin' on them fools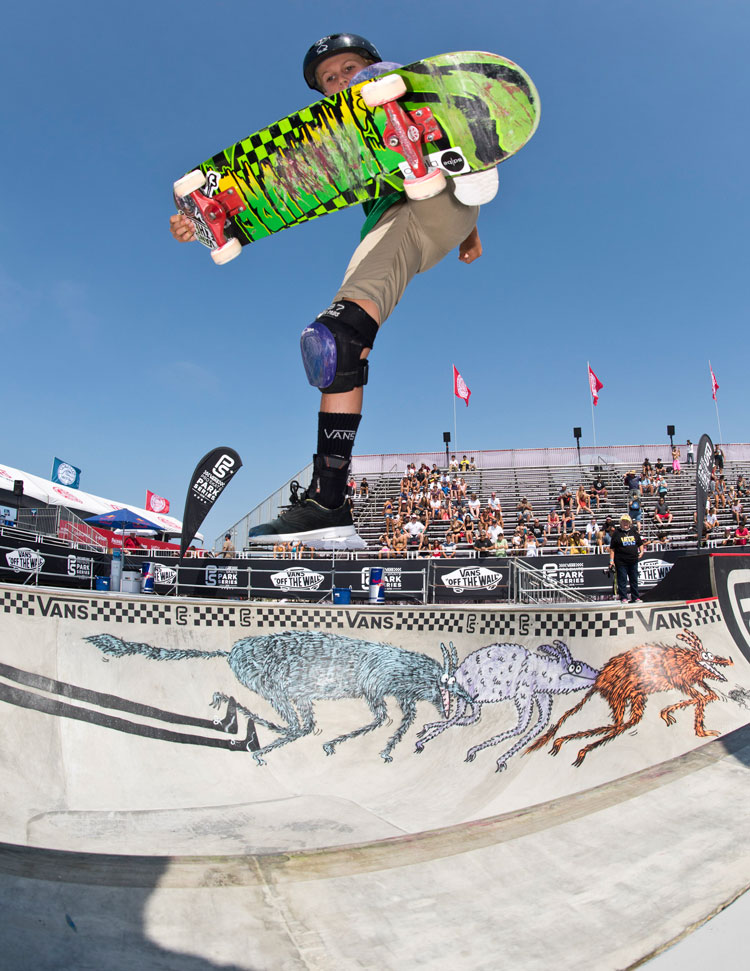 Tate Carew, huge Madonna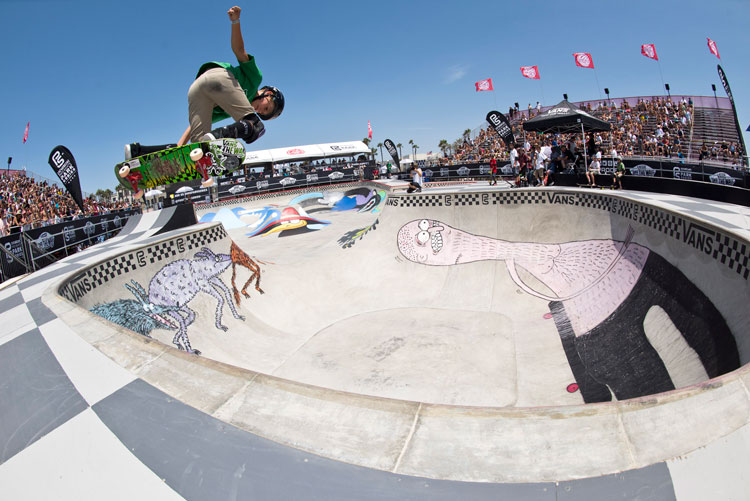 and a big ol' backside ollie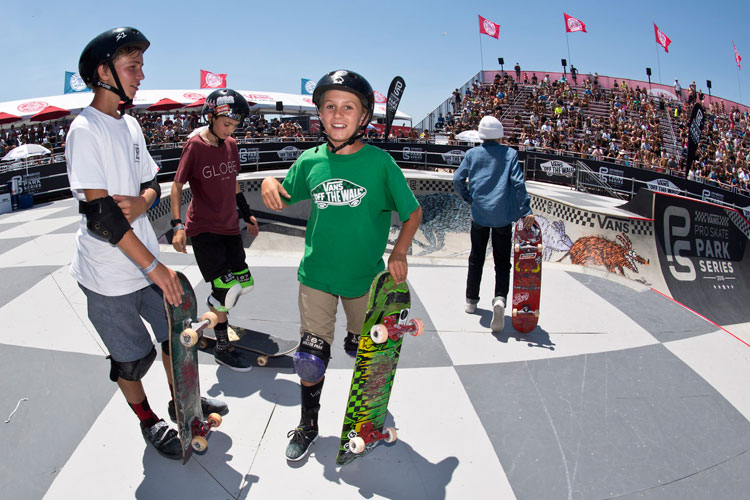 Stoked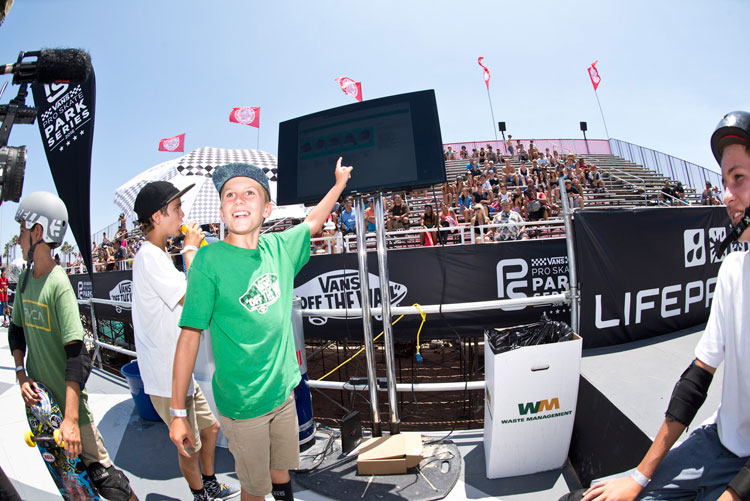 Hey look, there's my score!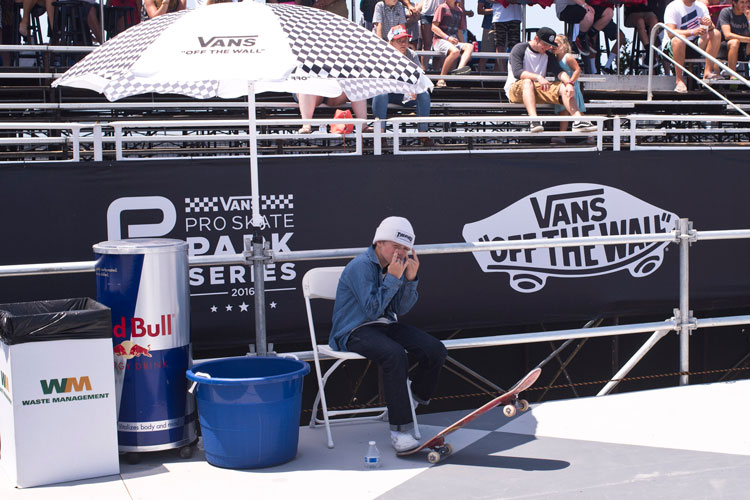 CJ Collins, maxin' in the shade before his final run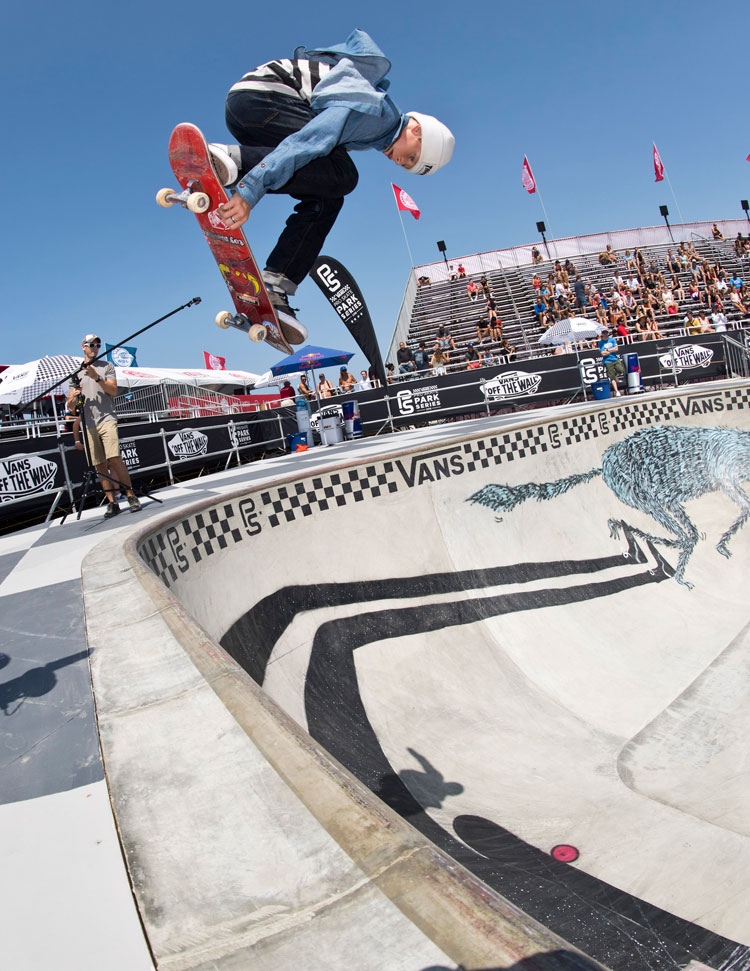 Indy air to one of the quickest disasters I've ever seen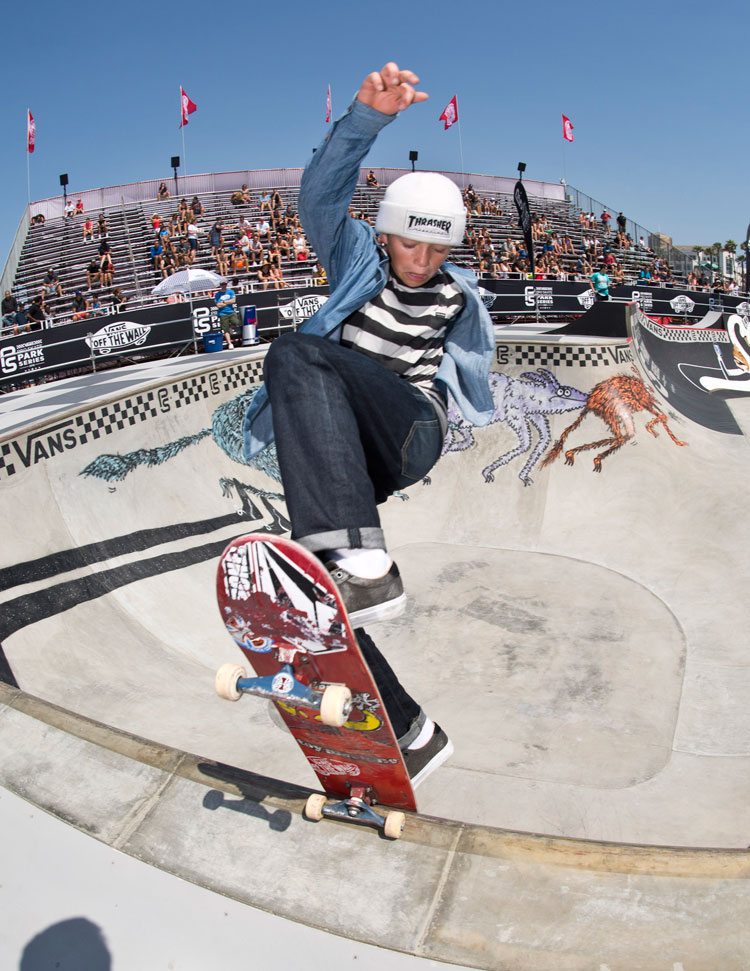 Followed by a front blunt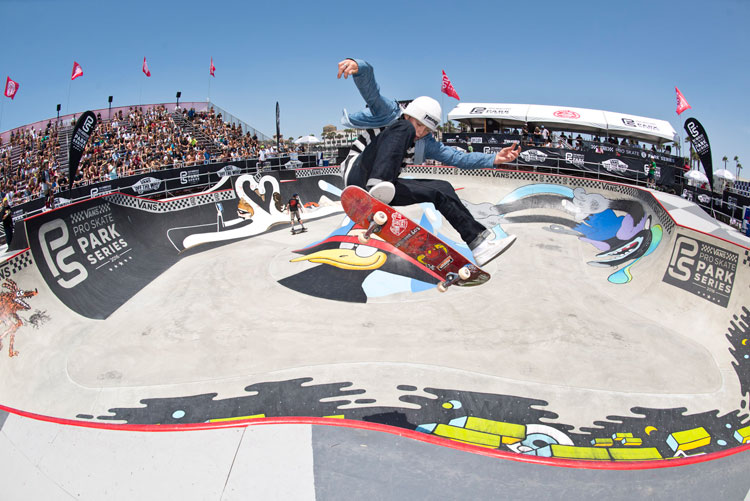 Then a lap around the course before this frontside flip over the hip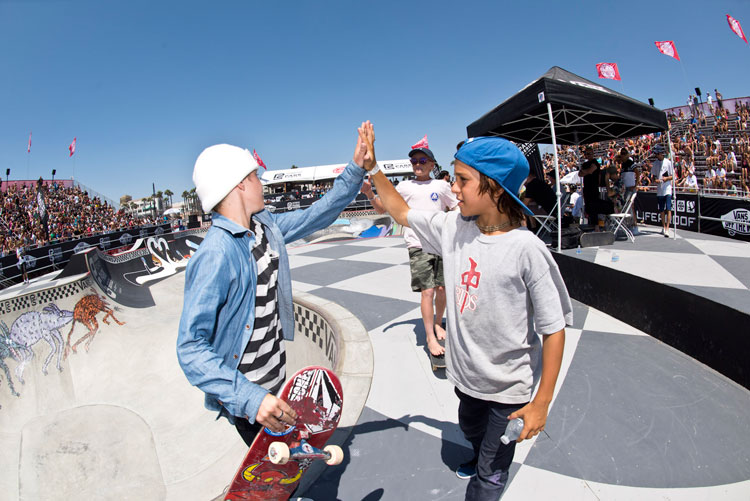 Myles Strampello with the congratulatory high 5 after CJ's run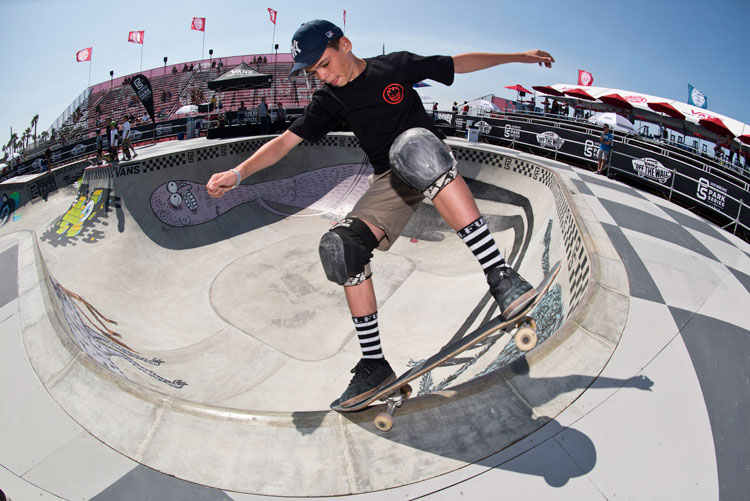 Jack Winburn putting the finishing touches on his winning run with a fakie to nosegrind aka Rave 'n' Roll, through the corner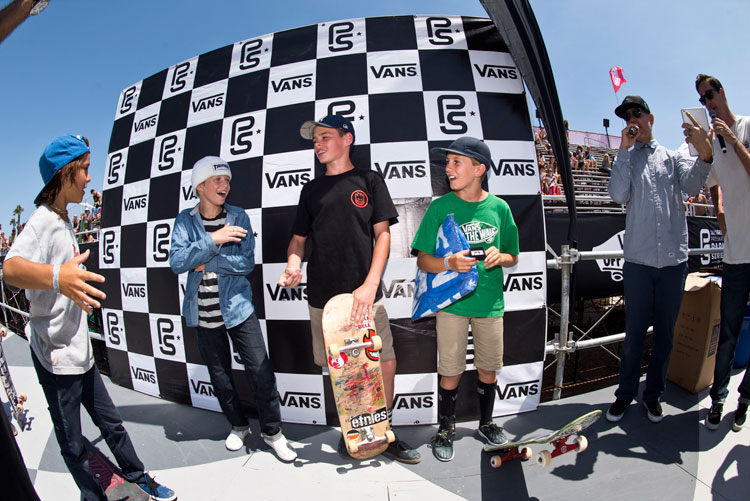 And here's your Juniors top three: Tate Carew took 3rd, CJ Collins in 2nd and Jack Winburn placed 1st. Thanks to all the young guns who made it out to the beach and thanks to Vans for the epic prizes, including the checkerboard guitar for first place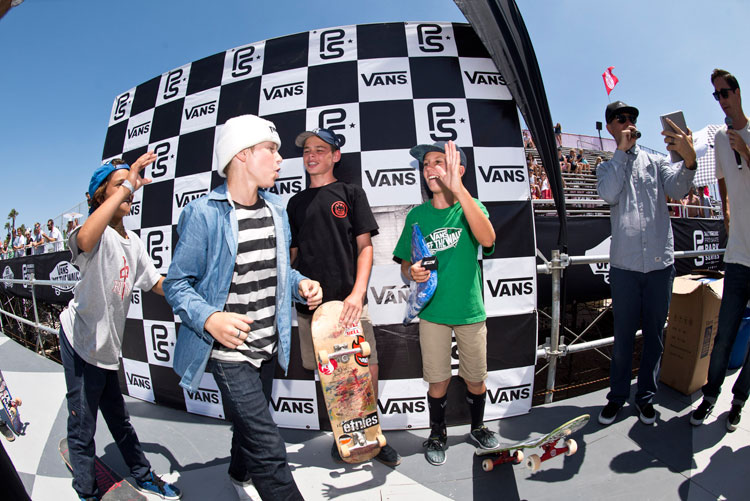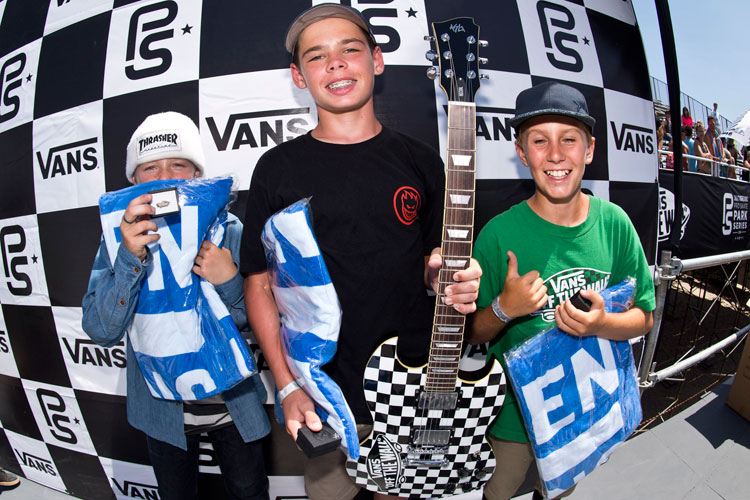 4/29/2013

Expedition continues on their first rodeo through Texas and makes a stop at No Comply in Austin.