Halloween Hellride 3
10/31/2014
The Hellride gets gnarlier every year. Raybourn claims the top spot, Ronnie literally gets caked, and Charlie Blair shuts down the festivities with a taildrop of death. Happy Halloween!
Words and Photos: Joe Hammeke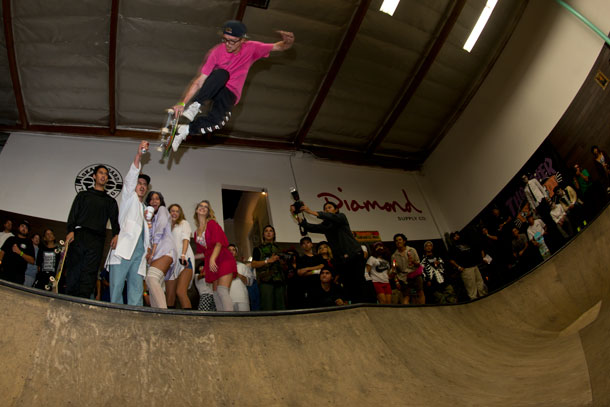 Arrived at the Diamond Mine bowl and Raybourn was already on fire.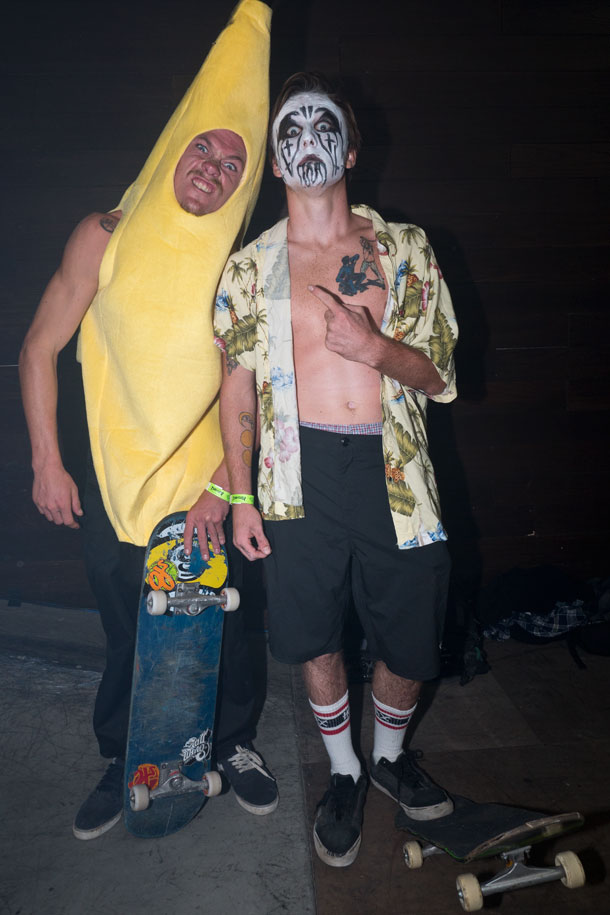 Shaun Ross and Chris Russell. Slippery Banana and King Haole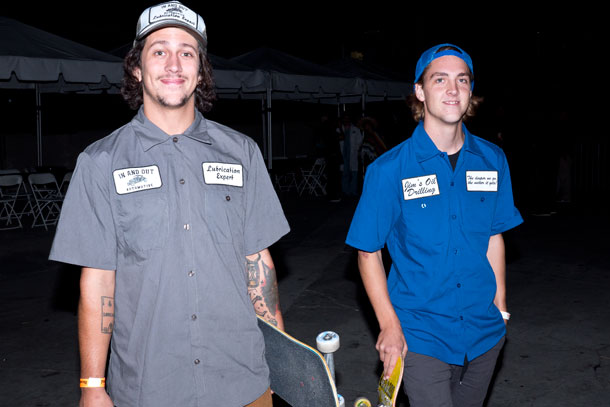 Lifeblood garage workers ready to lube and drill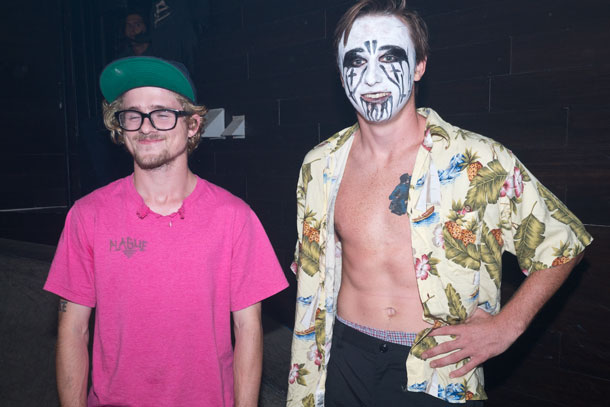 Ben and Chris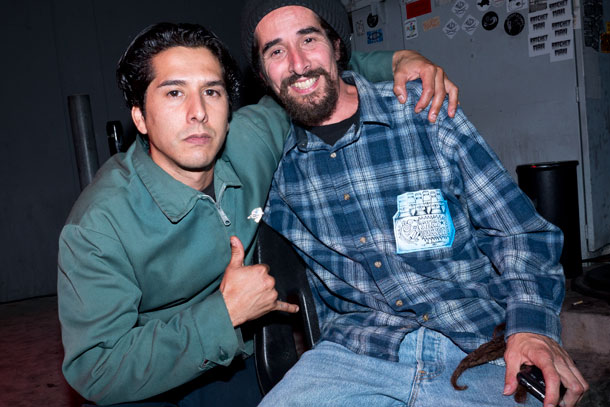 Ozar and Matt Rod Sacto represent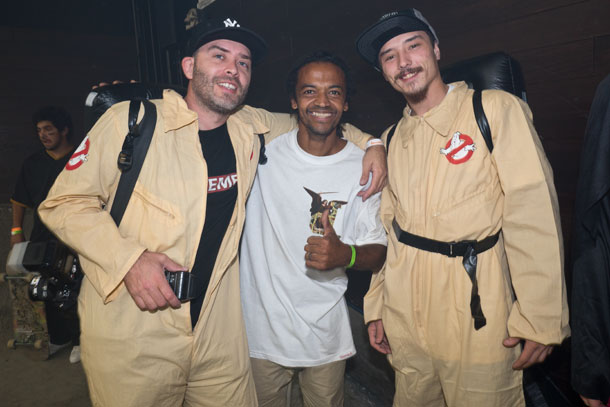 Ghostbusters and Fabrizio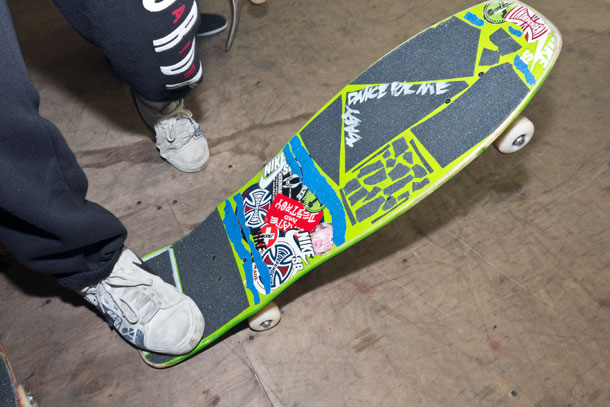 Raybourn's 80's set-up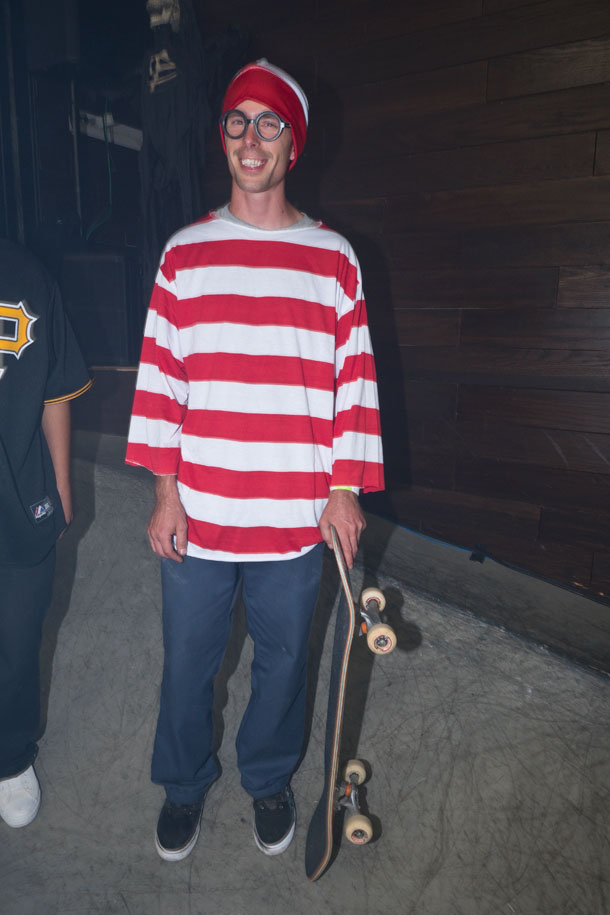 Where's Waldo? Chris Cope knows.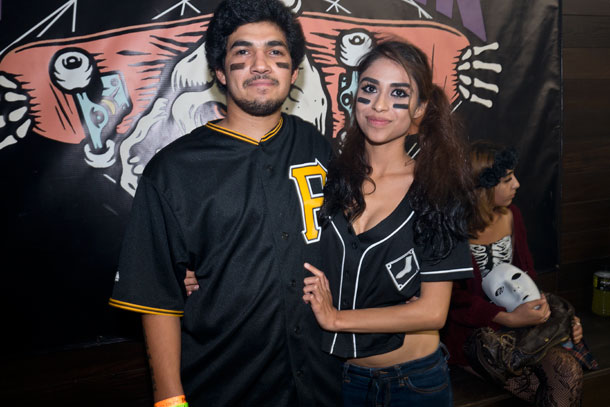 Robbie Russo Sally of the Pedro Pirates



Oscar Navarro and Selena



Jeron Wilson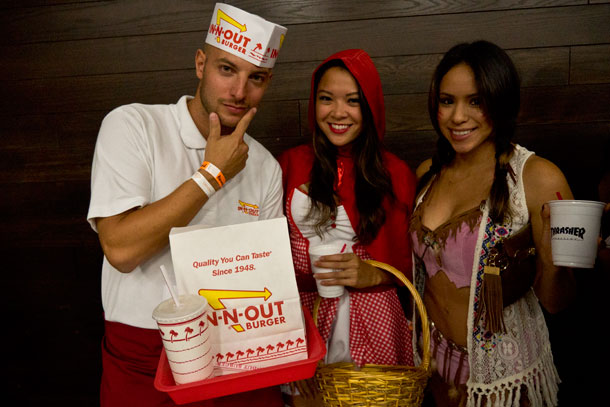 Lil Red Riding Hood and Pocahontas love In-N-Out? Of course


Jason, a sailor and some very comfortable ladies



Cardiel kept the turntables fired up all night long.



Gotham city has never been safer



Back at the bowl Ronnie Sandoval airs over the skeleton.



Chris Cope indy back smith



Greyson Fletcher in heavy traffic



By the time finals rolled around most guys costumes had fallen apart or been discarded. Oscar Navarro air to fakie.



Willy Lara nosegrind through the corner



When choosing a costume for something like this, how well you can skate in it is a key factor. Raney Bares as Duane Peters and kept with the theme by skating just like Duane and only doing Duane's signature tricks. Those timeless moves can still get you to the finals.



and thats time...



The crowd went nuts.



Nine of your ten finalists, Raney/Duane was in typical Duane fashion M.I.A.



The winner of 10g's with Joey and Nick Tershey, Ben Raybourn



Then it was happy birthday to second place finisher Ronnie Sandoval



and of course cake to the face.


Happy birthday Ronnie, all you guys killed it..
7/13/2014

Great weather, beautiful women, amazing Canadian hospitality, insane skating, and one of the gnarliest slams of all-time. This one had it all, with Alex Sorgente taking home the prize. Chalk up another epic contest to Vans.