Volcom's "Pink With A Spider" Trip
9/21/2015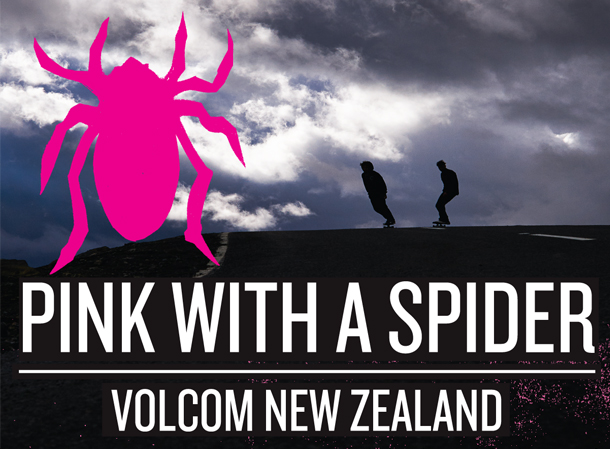 Words by Jake Phelps / Photos by Arto Saari
(click images to enlarge)
I've been hustling boards since the '70s: stealing, sabotage and selling. I always thought I deserved the best. Some people want what's new (I sold a Frankie Hill board in Germany in the '90s for 150 marks. The kid fainted.) When he woke up I got the cash. In Germany, before the Euro, sales were brisk. They would wait at the train station, cash in hand. One day I made five grand. These little kids were our buddies, buying us beer and helping the crew. Timmy Upson was with us but across the street in the cemetery. We were hammered and loaded. Eventually, one kid came around the corner and asked if he could "try it." I let him ride my load while Hubbard was sleepin'. The kid starts pushing away on my board. Timmy sees it and takes off running. He catches him about 50 yards away, steps on his tail. The kid chows pavement. I was supposed to run after him to get my board and leave the gear and Hubbs in the alley. I started to run and then turned around and ten ten-year-olds were digging through our shit. I ran back and the riot was on—punching out ten-year-olds is the price they pay for rat packin' our shit.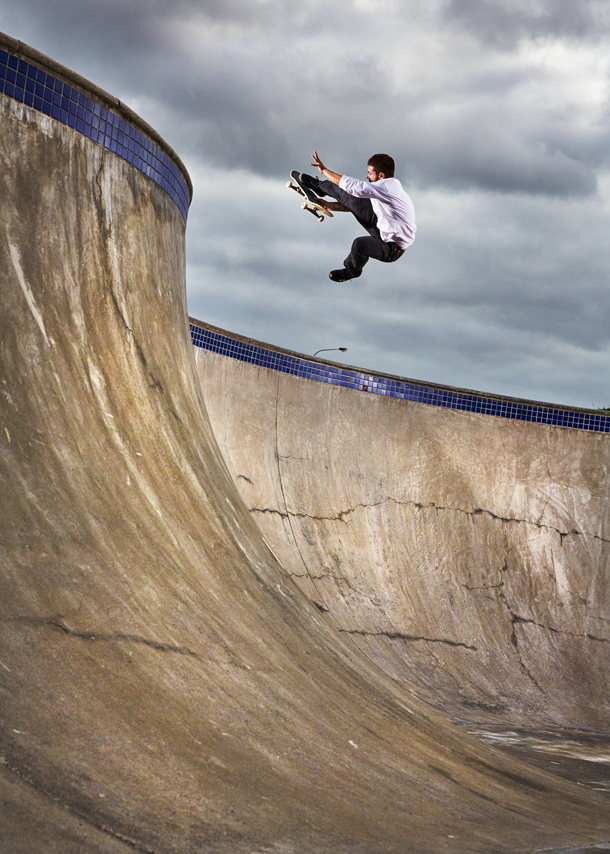 This trick is a stalefish boneless. Stale fishbone? Pedro "Nitro" Barros
Raemers back canes Hamilton. No drone involved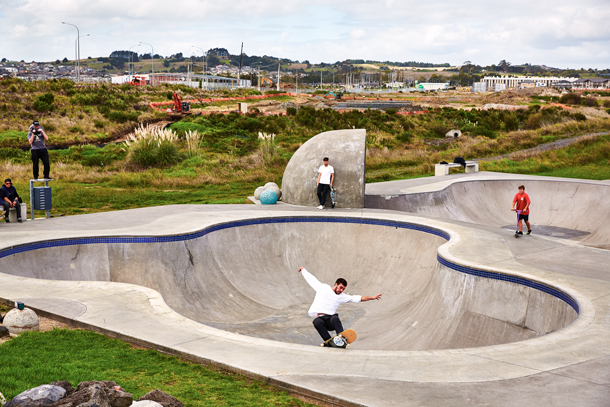 Every kids' dream sesh. Killer spot, ripping pros and scooter chubs. Well, okay, not every. Pedro front feebs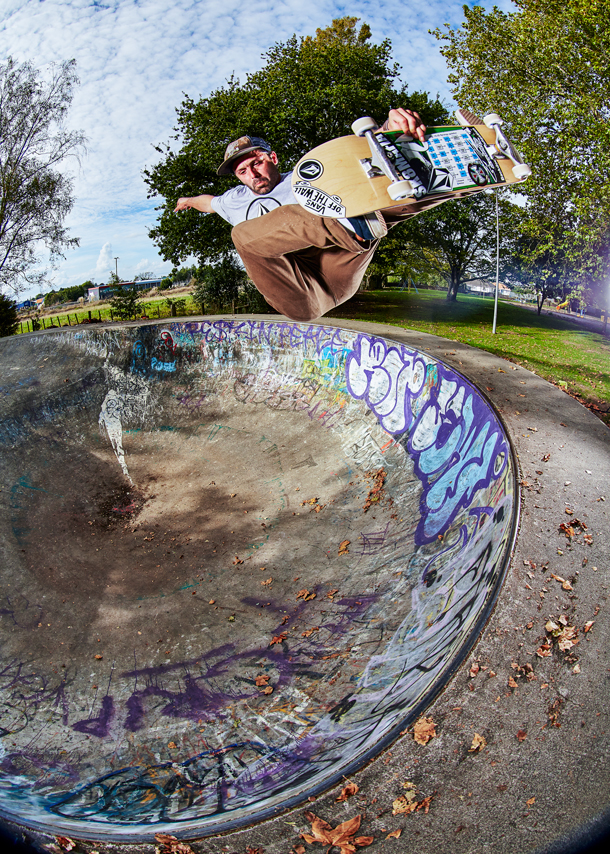 Alain GTX has been in the game a long-ass time. This Basque ripper is proud as hell to bone this frontside air out of Morrinsville
The contest was boycotted so we went to Marseille. Five grand goes a long way. Anyway, the prices change but the cartel remains the same. You readers might think we're bad, but the truth of the matter is—trade a set of wheels for a place to stay? No shit. Gear goes a long way in a foreign land. It's also a great way to break the ice. "Hey, wassup, doo?" The locals love us. Some shit just don't sell. In graphics, skulls sell the best because everyone has one. Pros that do their own graphics are a hard sell. Big wheels and shitty trucks? Beat it, goon. Twenty years ago, I went to New Zealand to look for Lee Ralph. Me, Julien and the Joe. We found him, hijacked a van and went mental. We had a bunch of gear. It kept us rolling on to the next town. We had boards and we muscled 'em. People laughed.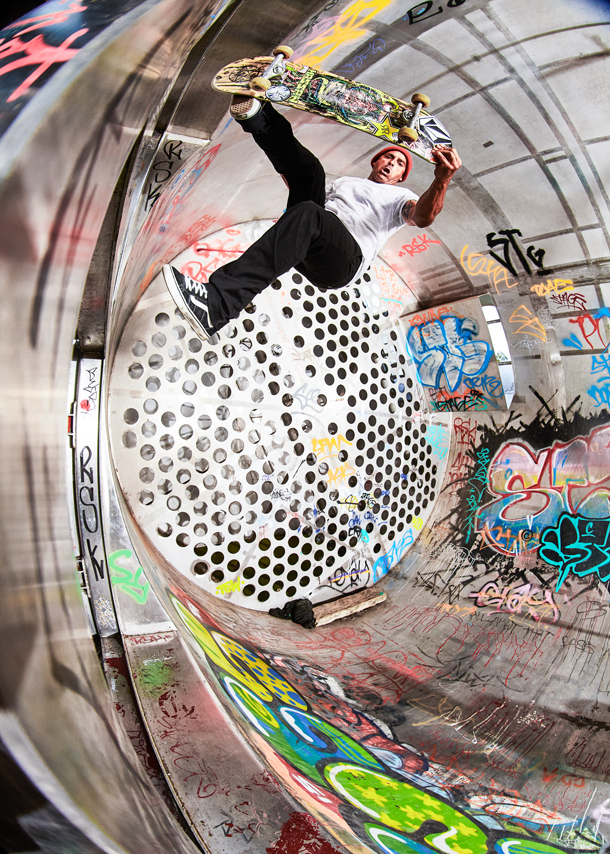 The '80s was sad and rad. Skating was small and tricks got named after pop stars. Eighties midget Omar Hassan honkin' a Madonna in the belly of the beast. For the teens of this generation we should call it a Rihanna
The potato chip Daan Van Der Linden gets his handplant on. We did inverts. The kids nowadays do hand plants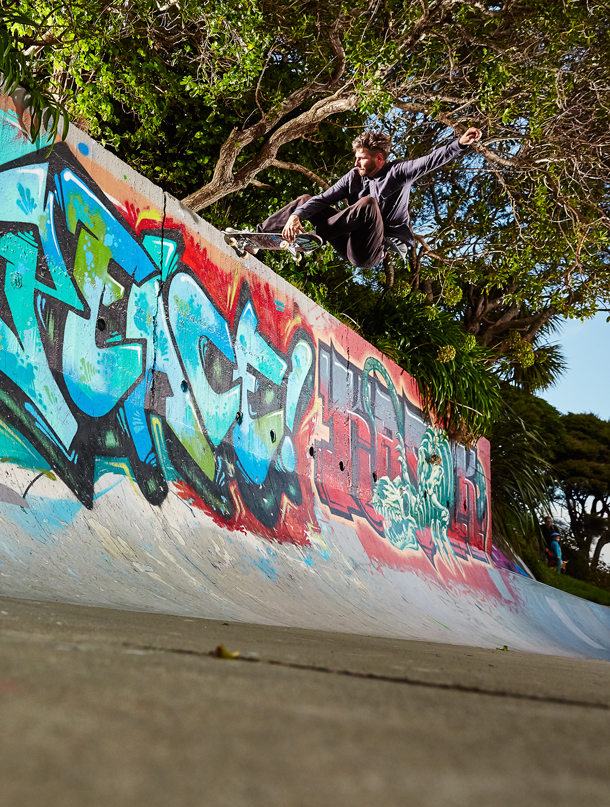 As with all the spots, graffiti and tagging are a direct result of the urban culture. Rune gets up on a slow burnin' crailer
The graphics were retarded. But that was Antihero. We had six decks. Everything went but the boards. We were close to the last day and selling them would buy a shit load of piss. We were piss shit out of luck. The last morning, we gave the boards to Spittle, one of Lee's pals. Smoking a cig, he laughed, but we had enough to ride for a year. Anyway, Lee asked me real serious, "Jake, who on this crazy planet would make a pink skateboard with a spider?" I laughed. Twenty years later, the first thing Lee asked me was, "What, no pink skateboards?" Strange how it all comes full circle. New Zealand is legit.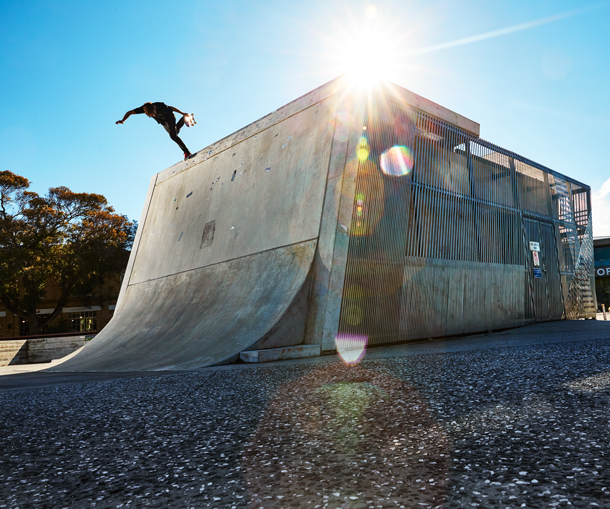 Crazy boneless. T-Hawk told me you bone it, you own it. Raemers bonks some weirdness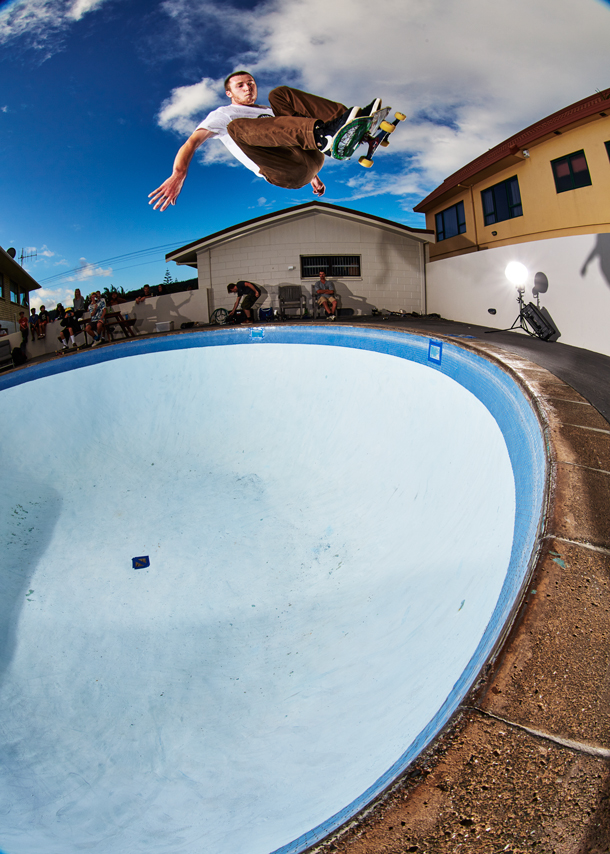 Radar is the Chicken of New Zealand. Lava lamps, purple dice, American muscle car in drive and a mandatory backyard bowl. I could look at photos of Grant all day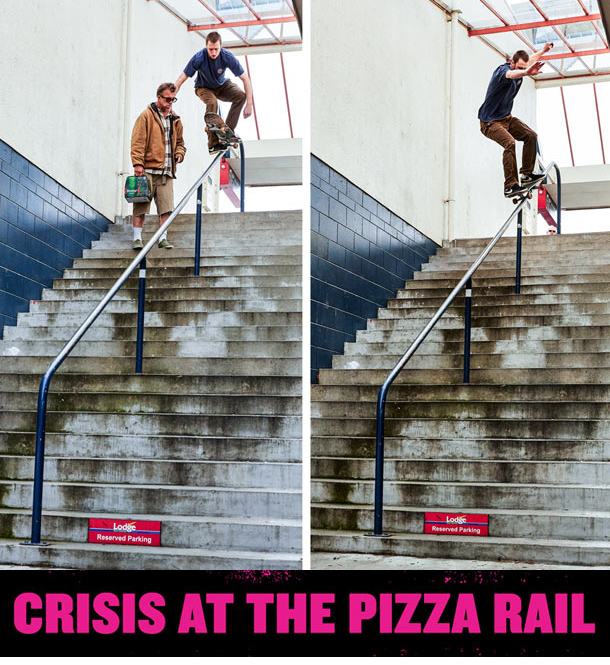 Hamilton is a sleepy little town located in the middle of the North Island. It also just happens to be home to one of the best bowls in the world. While it was on our hit list, the Pizza Rail was something we found while gettin' dinner. After a long drive, we blew into town and got a place to camp so we could hit the bowl the whole next day. New in town, we went foraging for food. We were cashed out after pizza, smoking outside, waiting for the crew when we saw it: situated in a multi-level car park, the rail is access down to the cars—21 steep stairs of concrete death. The Pizza Rail had never been ripped, but it was telling us what's up and we had the crew. Camping out means up with the sun and have coffee cowboy style. Soon enough the chant started, "Pizza Rail, Pizza Rail." On our way to skate the bowl we went to check it out. Seeing how it was before 11am, the shops and parking lot were jumpin'. Three cars were in the way and pedestrian traffic was high; it didn't look good. We lurked around the joint and tried moving the rental cars by hand. Nope. After a while we asked one of the drivers if he could move the other cars. He said he would look into it. Within 20 minutes the landing pad was cleared. Now we need the step-up dude. In this case it was Grant. He tried holding my shoulder for the drop to get used to the grind. By this time the car park was full of 30-40 people hyped on the show. Seeing as how he lost his board at the last spot, he didn't have his but knew which one to ride. Two more front 50s, one wash, one jump off and the scene was set. Grant Taylor ground this beast in front of the crew on Preston's board. The make was third try, all before 11am. In how many countries can you see the circus before noon?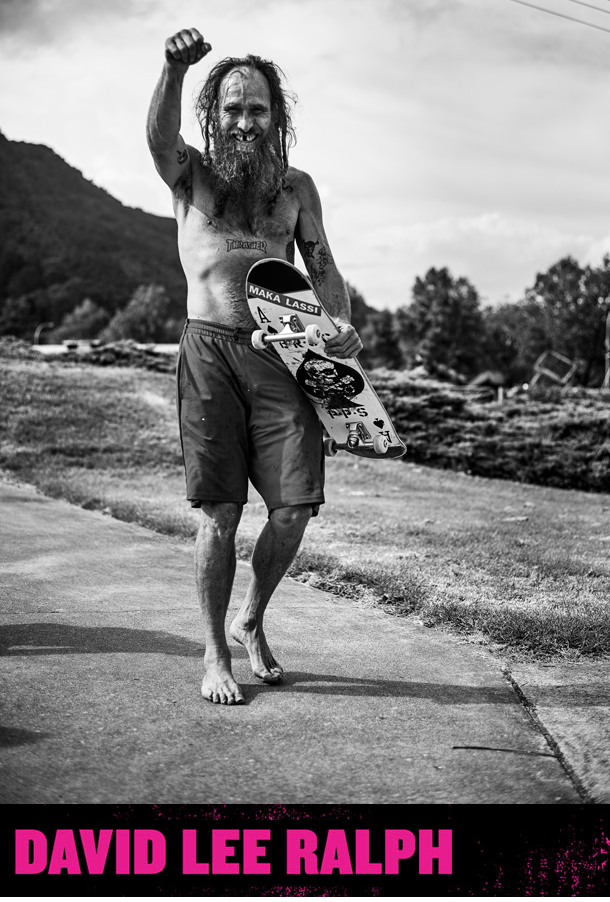 Lee Ralph says Thrasher saved his life. When we first met 20 years ago, he was living in Grey Lynn, a part of Auckland, at a house full of crooks. Every person there was either in jail, getting out or off his face. Lee was cashed out. It was hot as hell on Sussex St. where we found this caveman legend face-down in the back room. He wasn't ready for me, so Joey went in and talked stoner to him. He explained our mission: skate old crusty shit from before time. We hustled a van and we were rolling. Lee came back to life and the places we went, they remembered him: the Maori madman. Needless to say that charged him up and solidified his legend status. By the end of the trip he was doing Smith verts—with shoes—and even wearing a shirt. Upgrade. Remy is my Volcom homie and he asked me in conversation what was one of my best runs and I told him, "NZ with Lee." He grabbed his tranny dogs and rippers and we were off to Auckland. Hey now.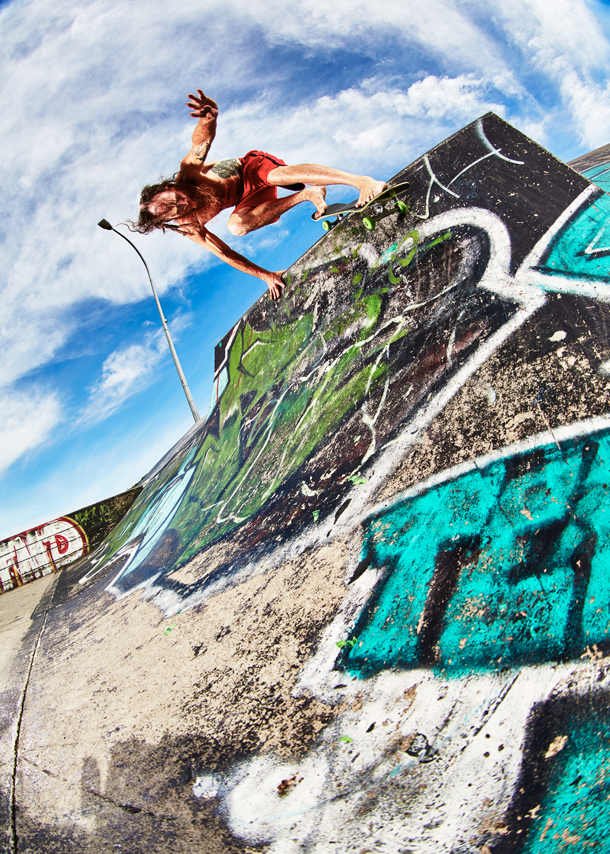 One billion BC. Ralphy. No shoes, no shirt, no service
4/16/2015

On May 16, 2013 Kyle Walker dropped this amazing video-his upcoming Vans part is going to be insane!