Burnout: Am I Blue?
12/05/2014
Am I Blue?
Dekline's first video, True Blue, premiered last night in Encinitas.

Top billing? Not bad!

Hanging with production next door. Stolling, all biz.

Then my KOTR bloods popped in to lighten the mood.

That's a $500 camel hair coat! C'mon!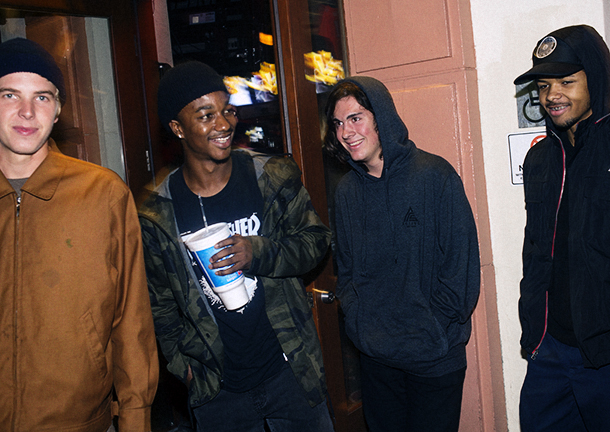 Brax and Tre, reppin' for the IE.

Bartie can get a pass, but his beads have to stay outside.

Dane and what I can only assume is the other end of those Sock Posse ads. Nice to meet ya!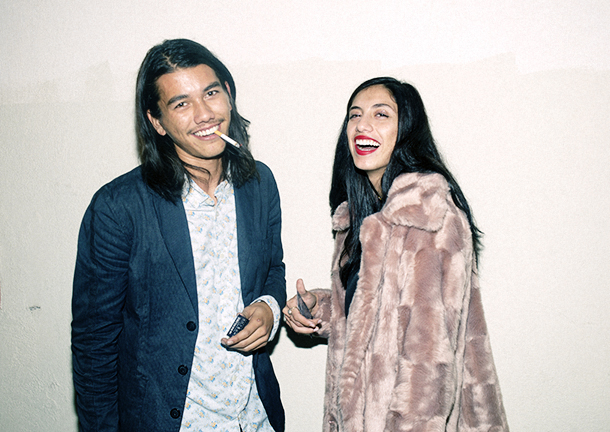 It was like date night over there! The J Leabreses, lookin' fly!

One gets tech behind the camera, the other, in front. The Bennett Bros.

James and Allison, sweetheart vibes.

AJ and the missus. Do the Shep Dawgs allow girls?

Cole, backin' the scratch.

You're my dog, dog.

The Wootton-Yarys, keepin' it True Blue.

O-Side or No side.

'Great. Now I'm gonna look like a midget." - Ant Travis

Everyone was there. Schultz, Booya and Beebee!

Windsor and Jehon!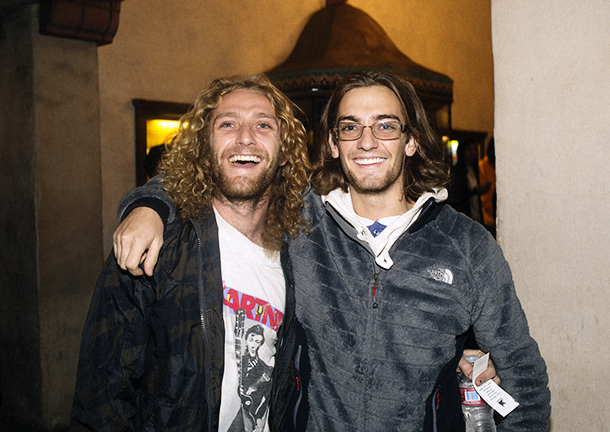 The Lutherans, mad cheerful!

See, she makes everything look better.

Battle of the Beards, Slash Hansen and WBD.

Burke, on the verge of berzerk!

The crew!

'Save me a seat!'

This is the stage where I run up and down the aisles. Whooo!!

Yooowwww!

Heyoooo!!!

Damn Rudy!

Babe section, totally reserved.

Yessir!!

And finally ... the stars!

How did that sad face become the stock expression for this bunch?

Dapper director, Don Luong, in a Jaws and Cole-wich. Nice work, buddies!

Oh shit! Is this the group shot?! Already?!!!

I'll have what she's having.

It's no Ibiza, but Muller tries to keep his tacos down.

Camera Clubbers.

Walrus parking only.

Big Karp on a hot one!

Quiet! Quiet! Big Pink's got somethin' to say!

'Uhmm, and uhh, fuck yeah!'

And away we go!

Totally smashing. Wait'll you see!

Sweet Sal and Mills bask in the afterglow.

Zoey dug it!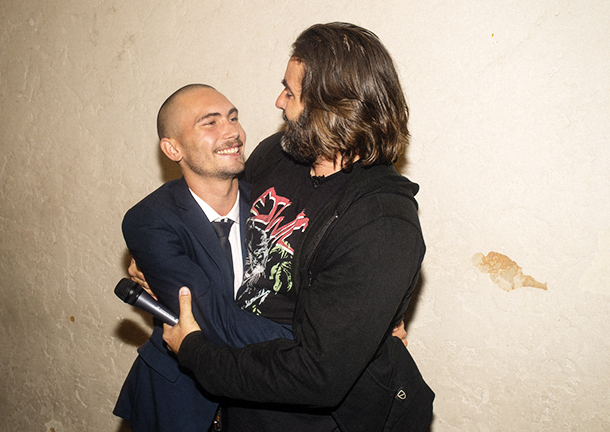 A manly embrace.

But above all, Jimmy remains a journalist.

Triple selfies!

The Grimes, DTF.

Seal Beach's finest.

Leave a tender moment alone, right?

Dekline art director, Paul Kwon with True Blue editor/producer, Kevin Barnett. Not bad, boys!

The James Hardys! Nice job, James!

And then ... a special backstage tour of the Harmony Family Singers' trailer.

Mad cozy. Bring your facial hair, if you got some.

Somebody must've left a beer here.

Oh shit! I smell an afterparty ....
IF YOU CAN'T WAIT FOR THE 15TH, YOU CAN ALSO CATCH TRUE BLUE IN LONG BEACH TOMORROW NIGHT, SATURDAY THE 6TH.
12/31/2009

Here's a wrap up of 2009 from Burnout.