Burnout: Itim Pilapil
4/14/2010

Jetlagged, we woke up every day around six am. The view from my hotel room.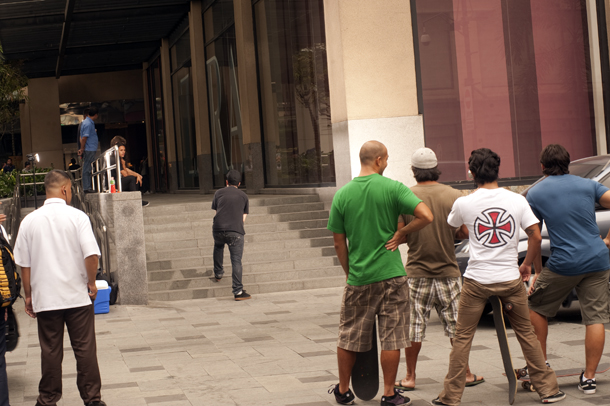 Sweet set at the nearby shopping mall ... and a very uncomfortable-looking board-holding style.



Traffic control.
You can never tell what Willow's gonna do. I think this is a lazer flip.

Casual back heel from Louie.



Nollie heelflip.



The computer says that 'Black Bank' in Tagalog is 'Itim Pilapil.'



Whatever it is, Louie shroud it


12/31/2009

Here's a wrap up of 2009 from Burnout.