Burnout: Chilenos
5/14/2014
Woke up in Santiago, Chile. Last days of the Volcom In-Color Tour.

Lobby life.

I emerged into the light after two days of food-poisoned barfitude (not shown).

The spirit is still alive.

BMX track, spotted off the side of the road.

An issue of wheel radius.

Gonzo vs humps.

Ain't nothin' like fuckin' airtime.

Conventional terrain, Valparaiso.

Chill dog.

Table tech.

Yes!

Jake Smith - part time shipper, full time ripper.

And then the work portion.

Kickflip with only three 'one mores'. Thanks Louie!

Officially entering the bonus round.

Weirdest goats ever.

'Mother Oash!' Collin kept proclaiming.

The soup that ties us all together.

So stoked.

Not as stoked at Choi, however. That's him out in the whitewater.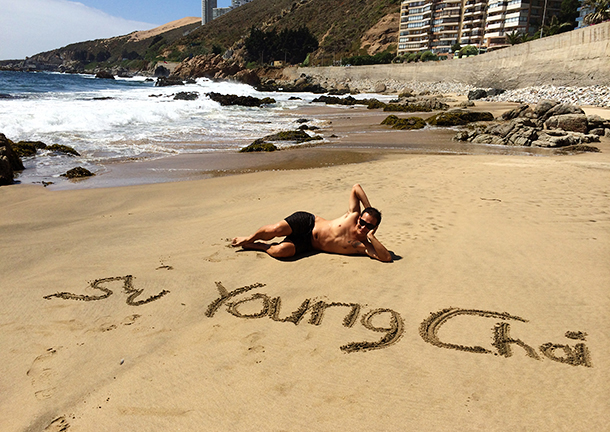 Yep, when it's time to nail, you can always count on Su Young. Thank you Choi. Gracias amigos de Volcom!
12/31/2009

Here's a wrap up of 2009 from Burnout.