Burnout: Double Wide
5/02/2010
Burnout, still on the Skate Rock Tour, checks back in from the Double Wide skatepark in NC
No reason to stick around.
Schmitty calling shots.
Note Spanky in the way-back.
Double Wide Skatepark.
Killer ramps. Ross Rogers catches some.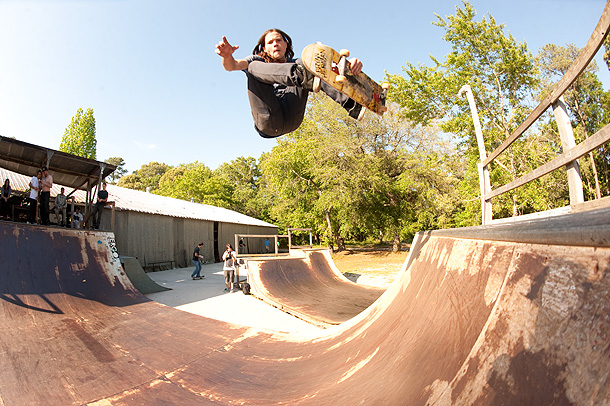 FSA.
Serious shralping.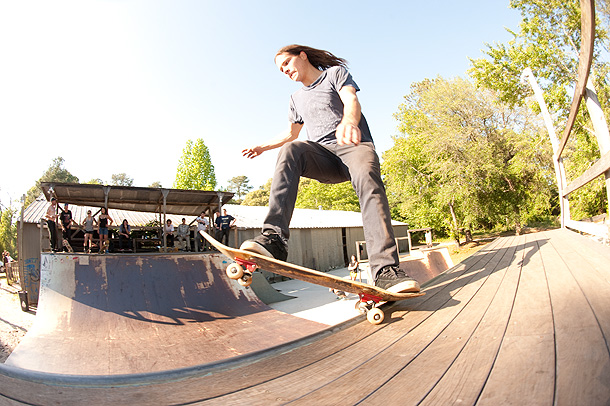 'No way? Is that Peabody?!!!'
Media time.
The ladies love a hobo.
Welcome to Burnout, Waylon.
The chick shreds! The dudes couldn't stay away from her.
Thanks, everybody.
Watch the video of this Skate Rock stop
here
.
6/04/2021

Injuries, parenthood and a damn pandemic, the cards weren't exactly in the Constant crew's favor. Despite the struggle, they put out one of the best vids in a minute and still made it home for dinner. Atiba checks in with the cast to see how they powered through. As seen in our July '21 mag.