Burnout: Double Wide
5/02/2010
Burnout, still on the Skate Rock Tour, checks back in from the Double Wide skatepark in NC
No reason to stick around.
Schmitty calling shots.
Note Spanky in the way-back.
Double Wide Skatepark.
Killer ramps. Ross Rogers catches some.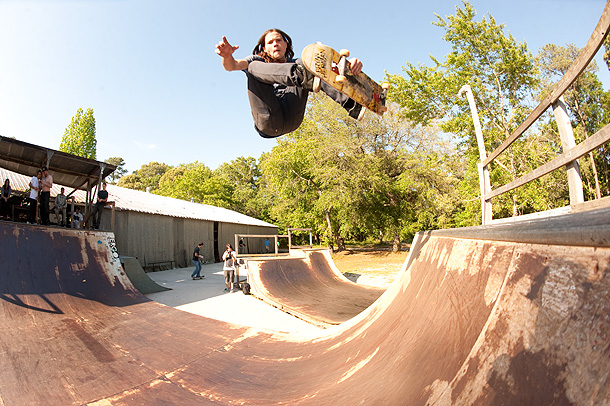 FSA.
Serious shralping.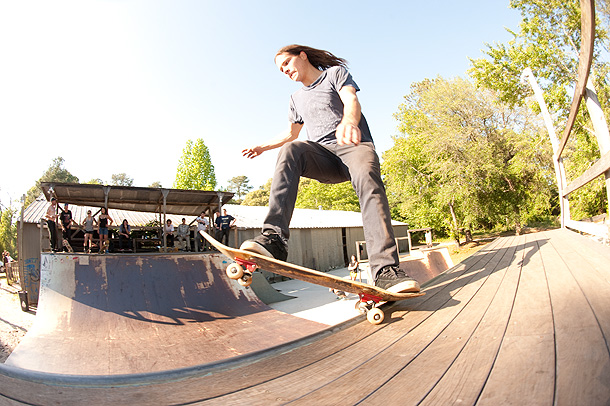 'No way? Is that Peabody?!!!'
Media time.
The ladies love a hobo.
Welcome to Burnout, Waylon.
The chick shreds! The dudes couldn't stay away from her.
Thanks, everybody.
Watch the video of this Skate Rock stop
here
.
10/27/2020

GT, Brock, Clark, Plunkett, T Gloves and a pack of ATL heavy hitters build up the 'crete and tear down the street. Grant and Tom Taylor's part will warm your cold heart.