Burnout: GTWYC!
11/21/2011
The Shake Junt Chickenbone video premier.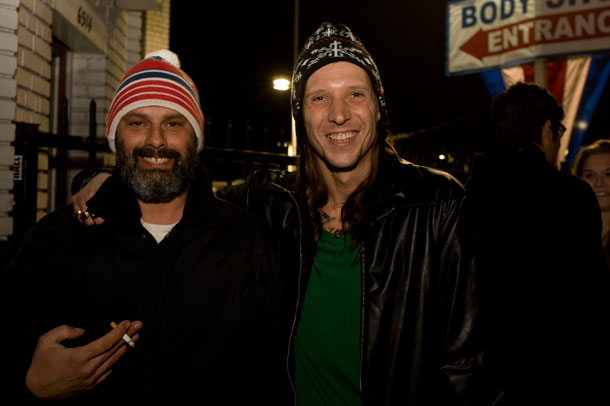 First ones here - Lance and Erik.
Wait. Is that ... ?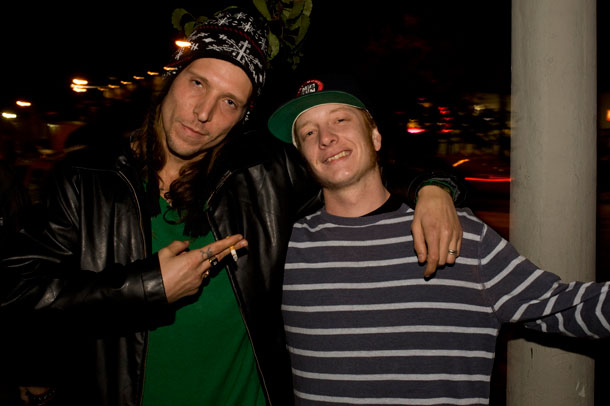 Knox Godoy!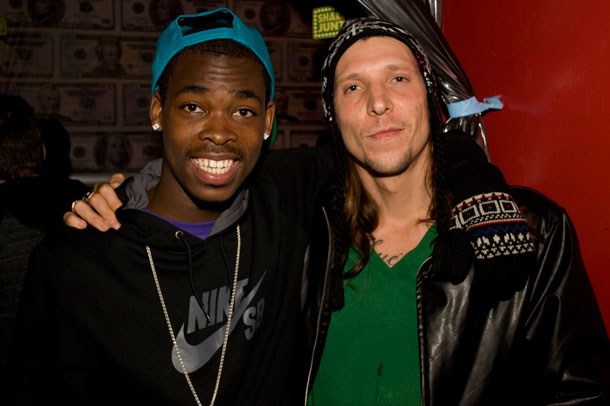 Thee-thee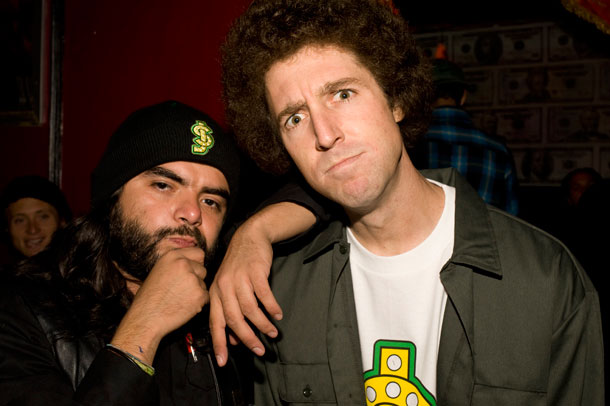 Baby, Beagle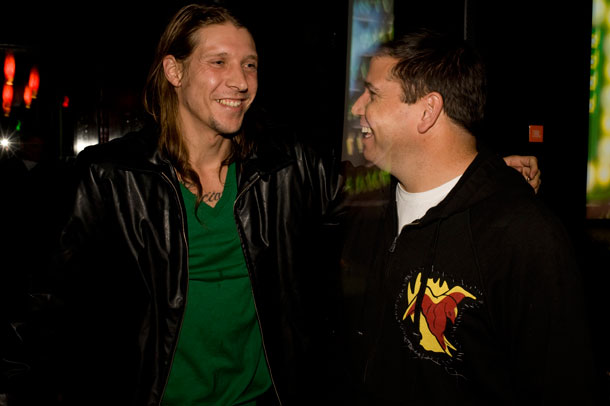 Master coordinator - Waters.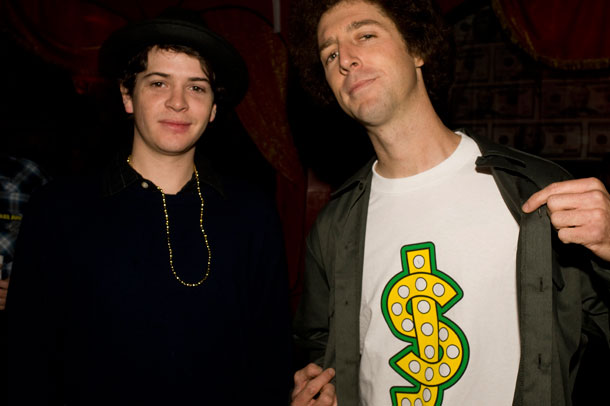 Flip Nasty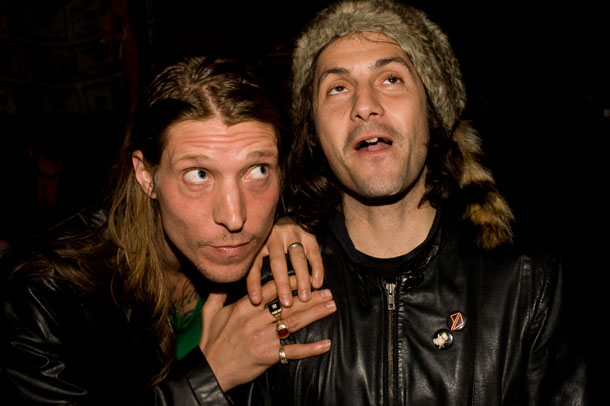 Tight bros from way back, Scotty.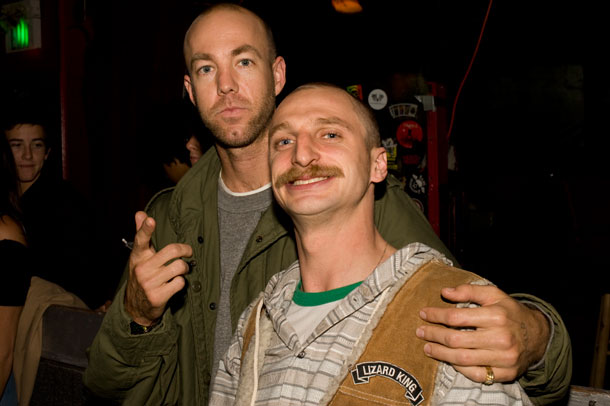 Mr Cleans, Drew and Liz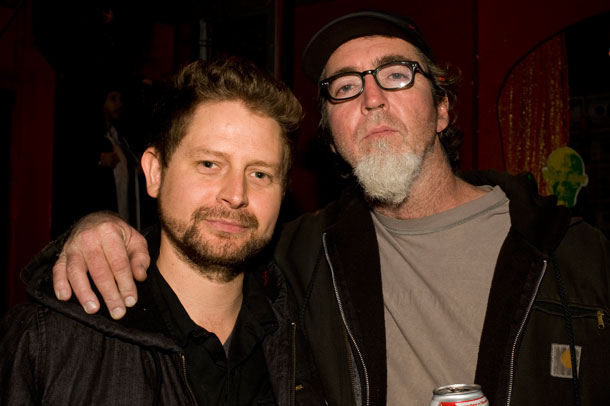 Sole Techs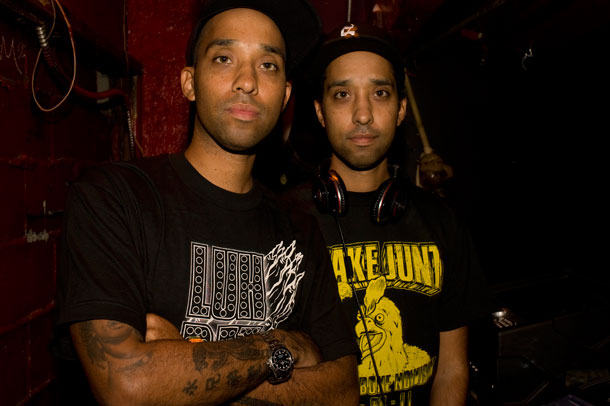 The Blackouts - all biz
Goat! Big night, big night.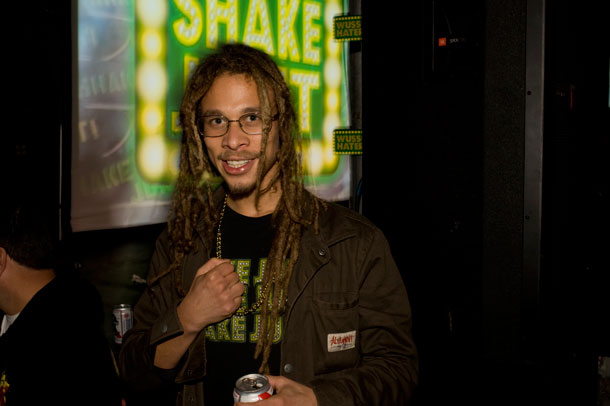 Neen!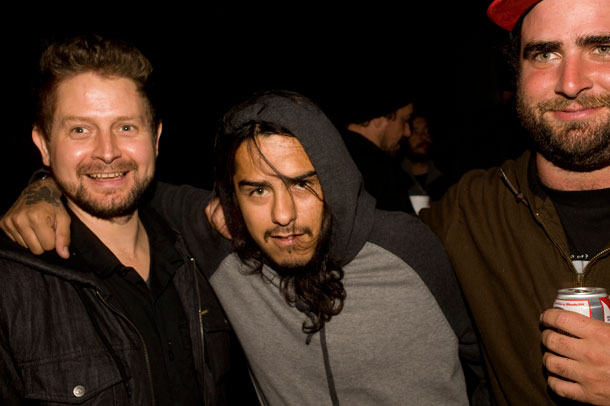 Miner, Angel and the Scoobs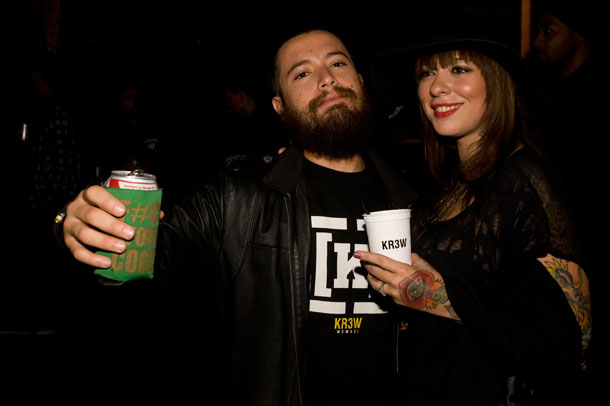 The Thomas Bonillas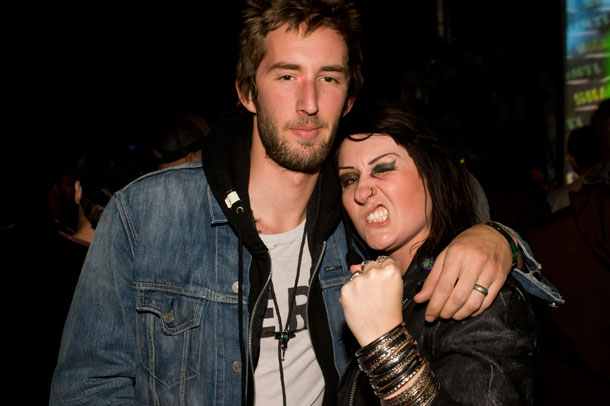 The Vixie Voltages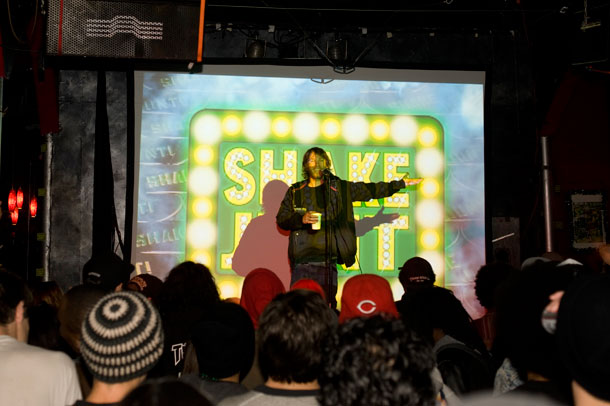 Speech, speech!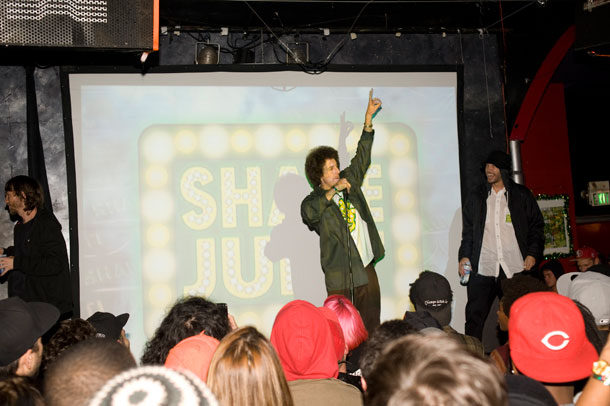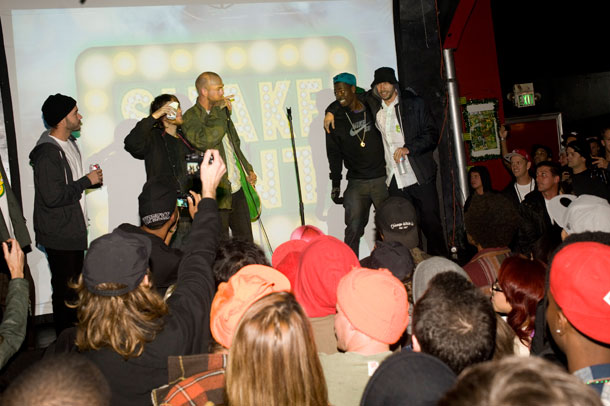 Drew, with a special announcement.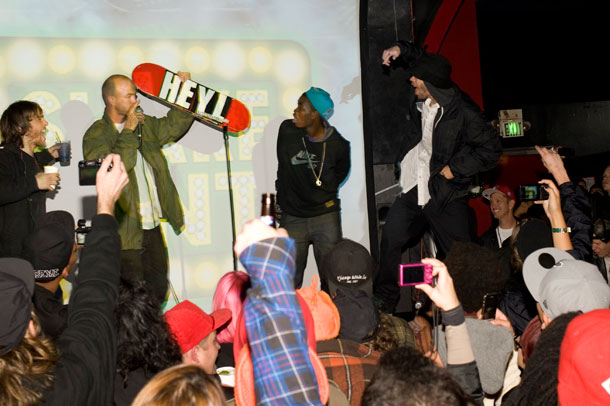 Shane gets suprised with his pro model!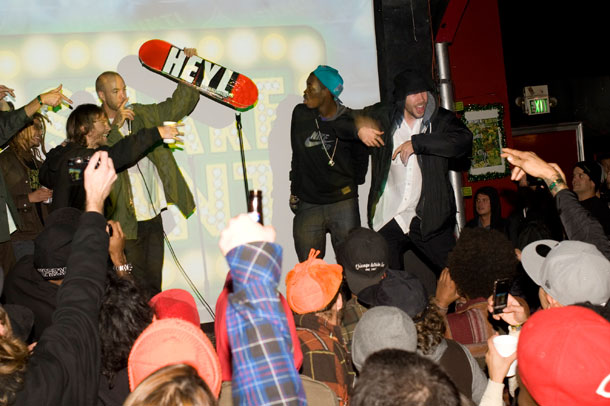 Disbelief.
Mob scene.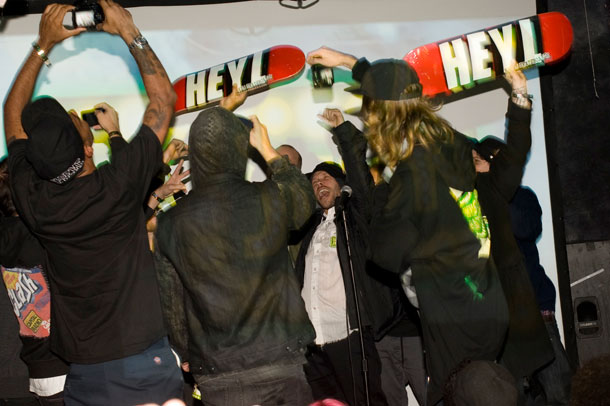 Heyl, Heyl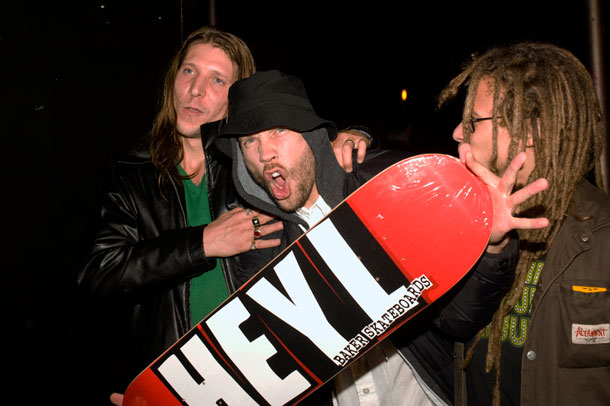 Awesome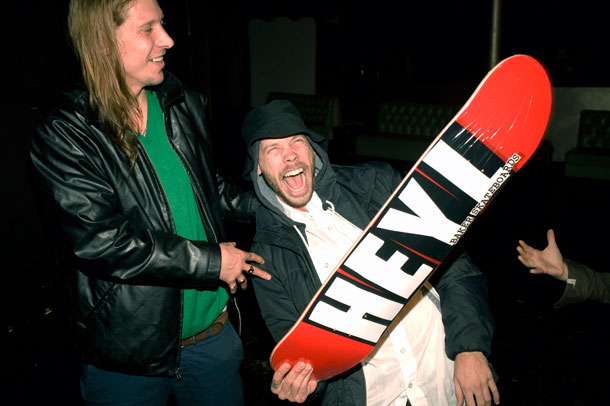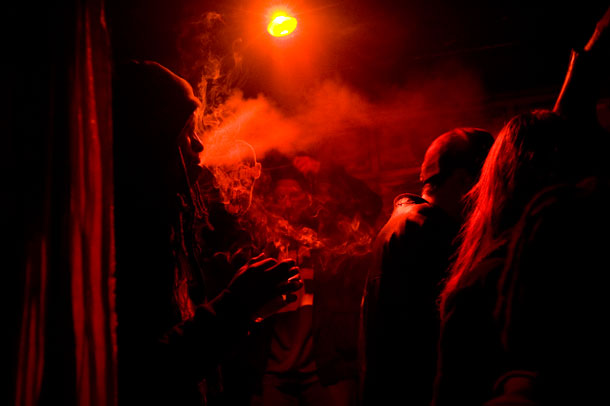 The vid was smokin'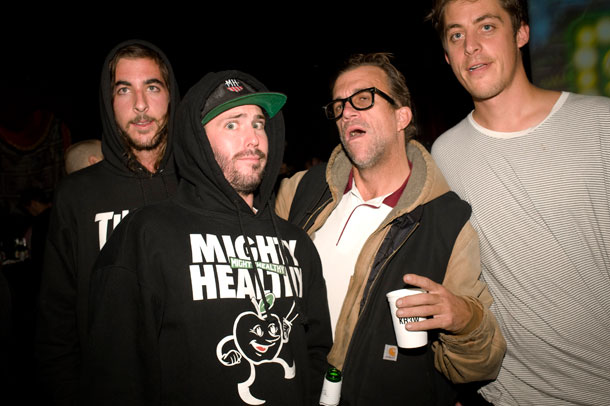 meet n greet afterwards - Fig, Pete, Jake and Ollie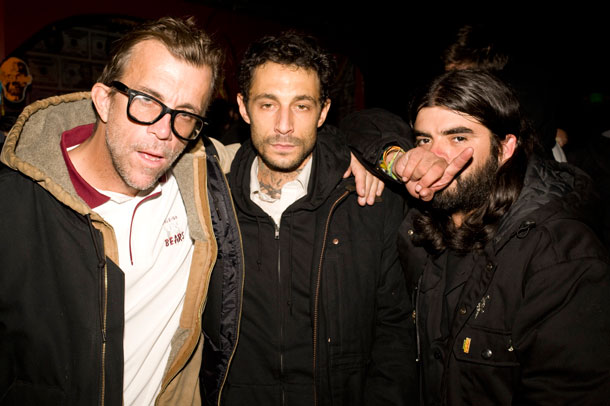 Jim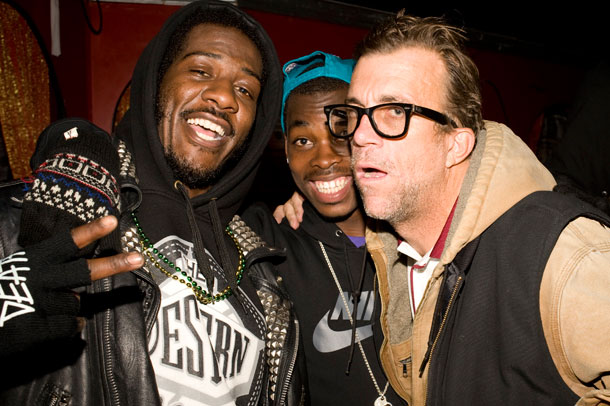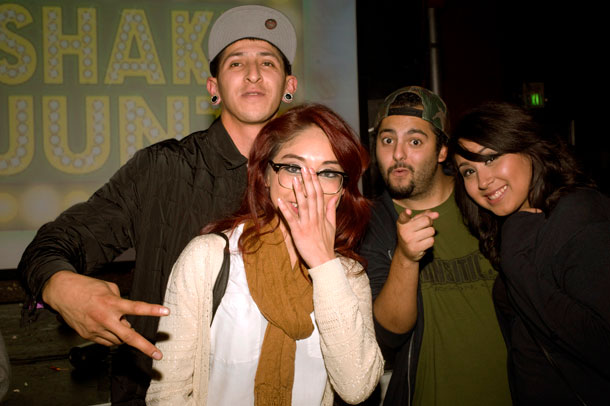 Furby, on a double date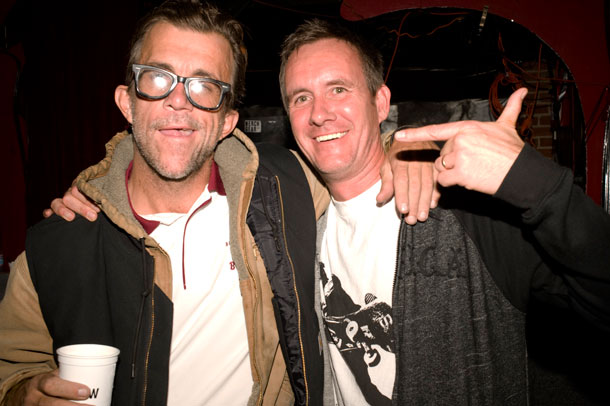 ramp riders and freestylers, coming together as one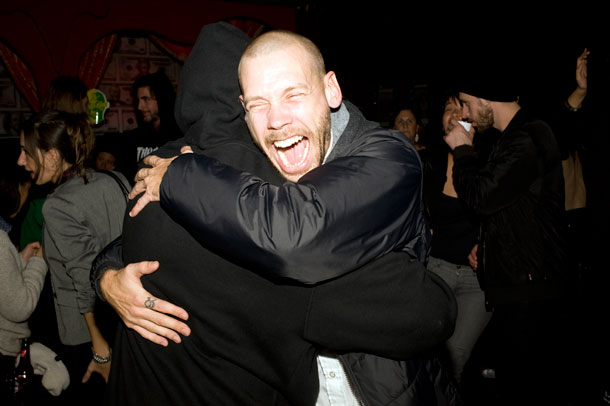 Nice night.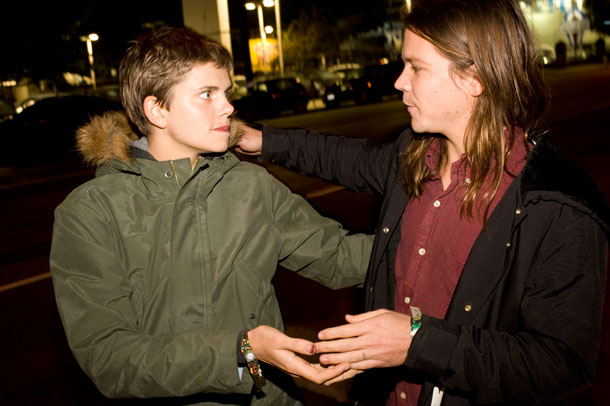 Came upon a romantic moment, curbside.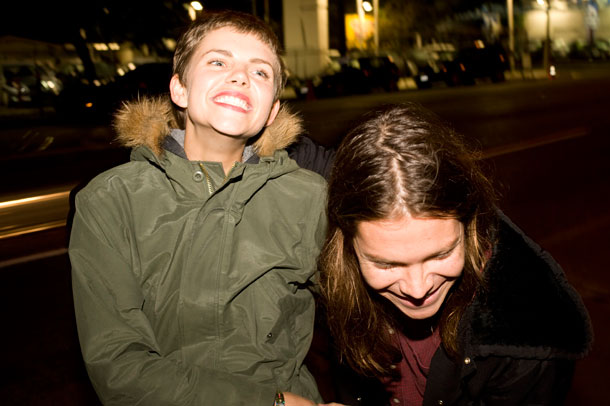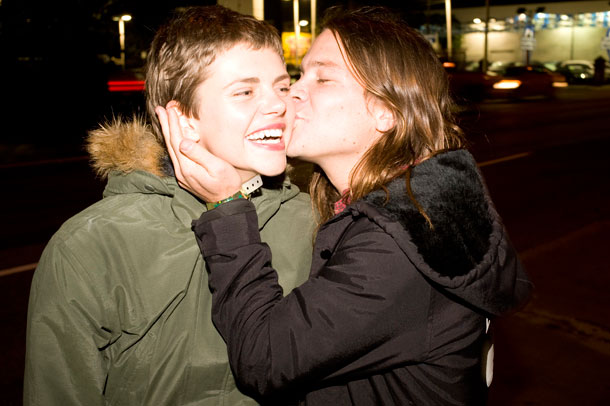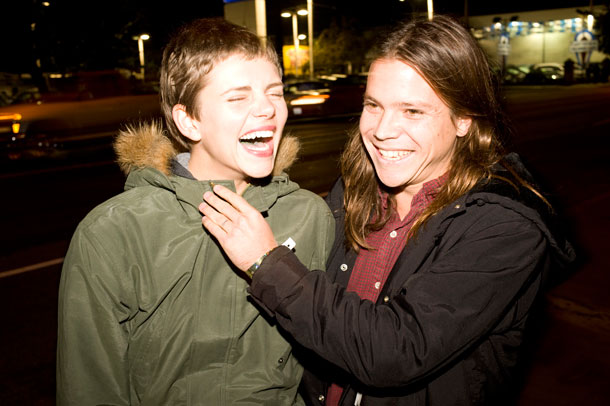 'We'll always have the Chickenbone premier ...'
Get a room, you two.
12/16/2019

The two-day tornado of rock, rap and radical known as the Thrasher Death Match whipped into the Big Apple recently with brain-scrambling maneuvers sharing space with hellacious pits – plus all the ferocity that names like Omar Hassan, The Gza, Kader Sylla, Gorilla Biscuits, Roman Pabich, Roc Marciano and Pedro Delfino conjure up. A Bill Thomas photo show offered a glimpse into NY skateboarding's golden age and the whole thing was free! Where were you???