Burnout: On a Boat
5/09/2011
30th Anniversary Weekend! Open house, Double Rock Re-Do, Art Show, Halfpipe Boat. No biggie.

Bumped into Baby, straight away, looking every bit the oily bohunk sophisticate. Nice look.

Of course, his natural impulses shattered the veneer.

Phelper and Blackhart, the legends arrive.

Ne'er do wells, young and old - Mofo and Spawn.

Remy and Salba, forever in pool-hunting adventures.

Baby and DJ Danny White conspire on some night moves.

Melvin and crew.

Up in the office, the real power players.
Sally V - resident muse.



Ngoho stands watch outside Double Rock.



Redder in the bunk room.



Little remodel.

Mountain, Hosoi, not bad.
Art show photos coming soon, in the meantime ...


Cap'n Crum readies the SS Halfpipe.

That's right, we got a ramp on a boat.

Dave and Duffy talk extension cords.



The talent arrives.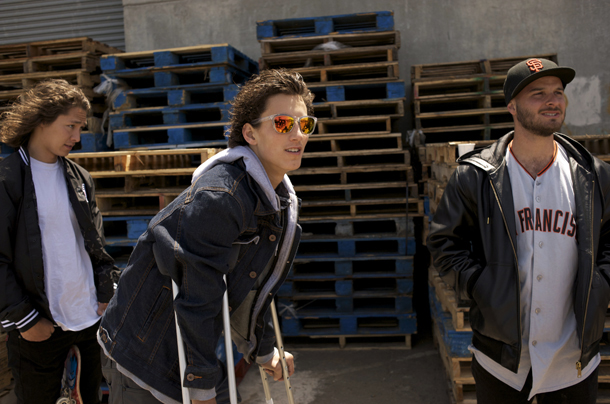 Giant sticker application debacle.
Great success!


They ferried us out into position. Real weird feeling, this halfpipe boating.


Prime real estate to say the least.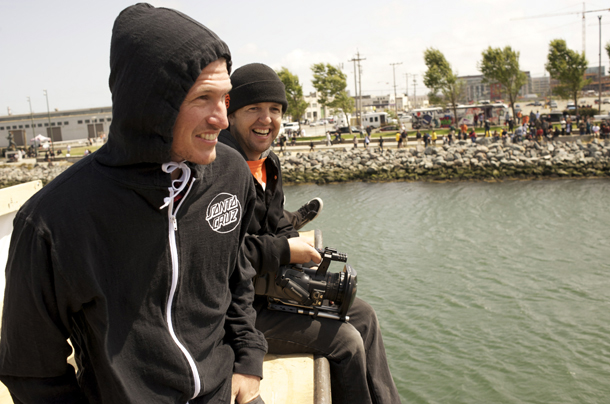 Cap'n Strubing has been waiting his whole life for something like this.

Tony couldn't make it so he sent his tugboat for support.

Brisk winds, ideal for boat 'boarding.
Meanwhile, on shore, a crowd assembled.

Heavy lineup.

JJ on safety detail.

Strubing sparks it with the ol' up lip.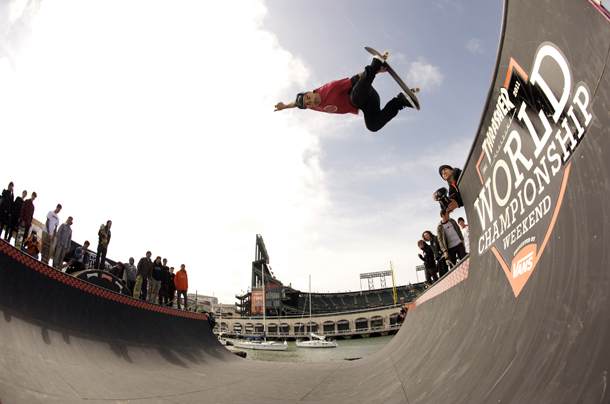 Omar goes into Showmar mode.



Glifberg!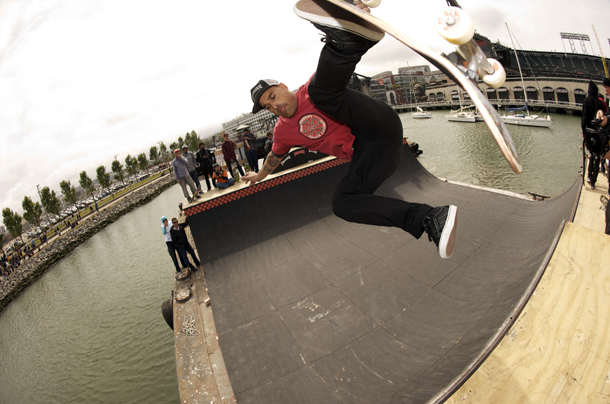 Borden, boneless.

Duffy, iceplant.


Shawn Hale with the bs nb.

Sotys, everywhere.


Corpsy.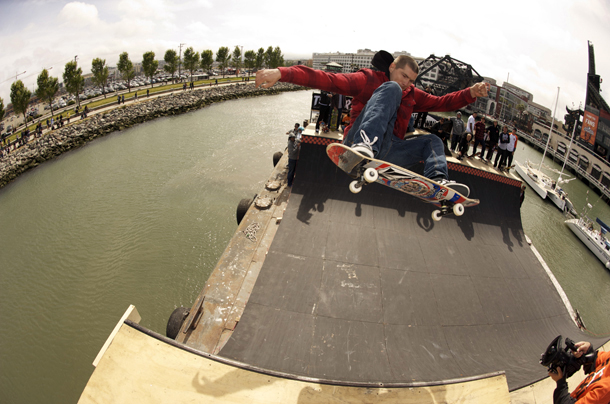 Five boards went into the drink. Dan got lucky on this one.

#1 Giants fan gets some airtime.

Judo.


Nordberg!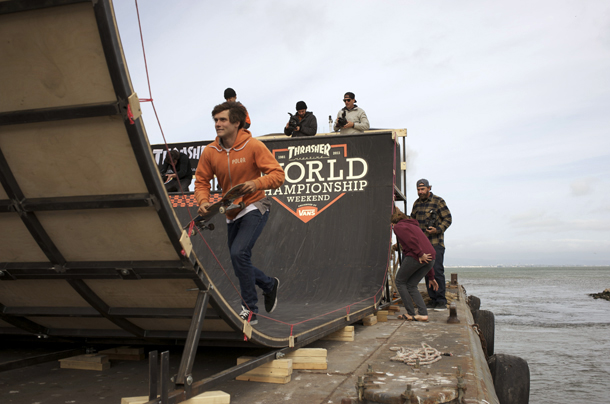 Keegan will be damned if he'll miss a mini-ramp boat session.

Willis, stale.

Here we go....

That's why Omar is the ultimate showman. He will do anything!


This mug says is it all. Fuckin' Awesome.



Over to the game. GTWYC.

Snuggy as hell, P Stone.


Loy and Lee.



Who's nachos?
You guessed it.

We made the jumbo-tron!

We had a whole section.

Don't think Baby can cruise by a nacho without a scoop.

The Sterlings.

Omar Con Churro.

Dan Z - sasquatch-esque.

Security drama part 1.

A quick speech upon expulsion.

Two more make the list.

I wonder who?



Did Welsh get thrown out? Really?

Rhino gets fingered.

No surprises on this one. Epic times. Plenty more to come. Thanks everybody.
12/31/2009

Here's a wrap up of 2009 from Burnout.