Burnout: One D Way
4/11/2012
Special screening of the Danny Way,
Waiting for Lightning
documentary.
Hella fools.

Inside the beautiful Cinerama, the calm before the storm.

Afterwards, minds blown! Everyone was tripping! Legendary Latino 'boarders ....

artistic Euros ...

Dave's old snow dog buddies and master ramp builders ...

Blabac even went into the heart of darkness ... and lived to tell about it!

Self-deprecating types.

Junior vertsmen. Everybody was pretty much stunned by the power of this film!

Outside, Barbier unearths some relics for his Pawn Stars bid.

This is the part where I poach group photos that other people organized. Legends of H-Street!

CH Jenkins!

Yes!



Loy's Party Posse!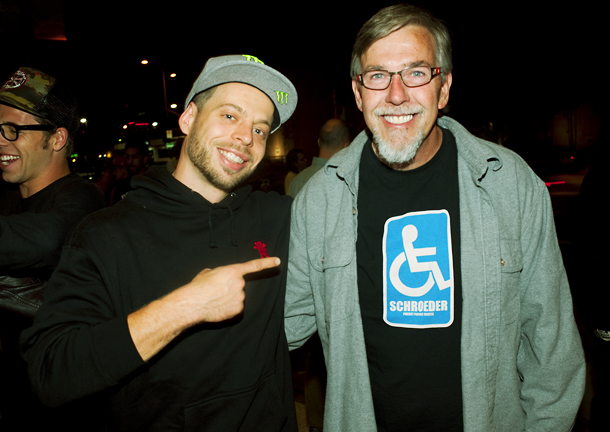 PL and the Professor!
Looks like somebody's cologne is working. Me-ow!

Who gets this kind of love from the man of the hour?

Shecks!

Plan B pileup.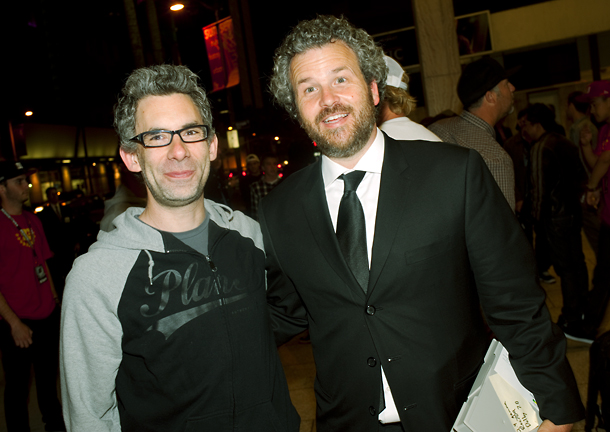 Brainiacs behind the scene, Bret Johnston and Jacob Rosenberg. Nice work, boys.

The DC themselves.

Pretty amazing stuff.

PARTY BONUS:
I had to drive home, so I put our marketing guy Dave in charge of shooting all the celebs at the afterparty. As you can see, he nailed it with this shot of DJ Tommy Lee behind the wheels of steel. Not sure who the other guy is. Maybe he was in Ratt. Thanks DC bros!
photo: sypniewski
12/31/2009

Here's a wrap up of 2009 from Burnout.