Burnout: Shark vs Sword
2/05/2010
Crossroads 2010 trade show thing.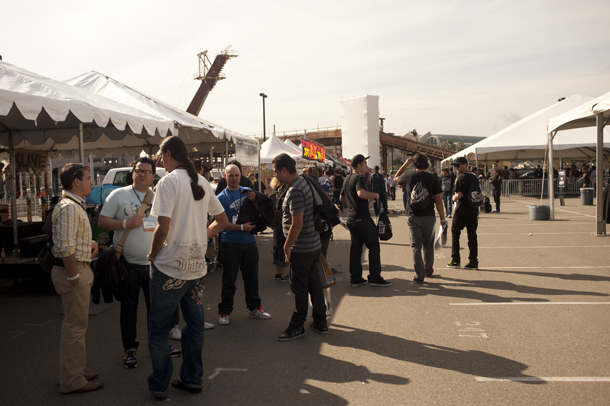 Parking lot style. Hella fools.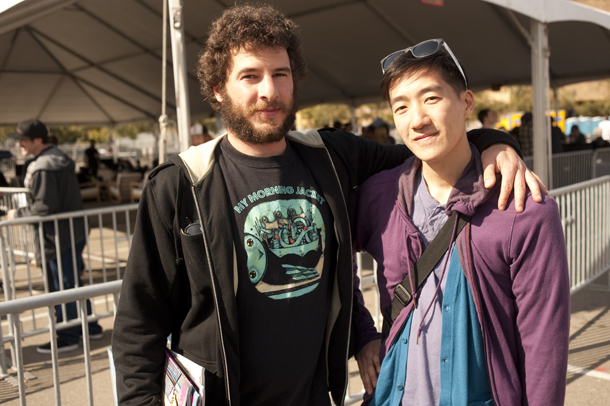 Master lensmen, Dan Z and Allen Ying.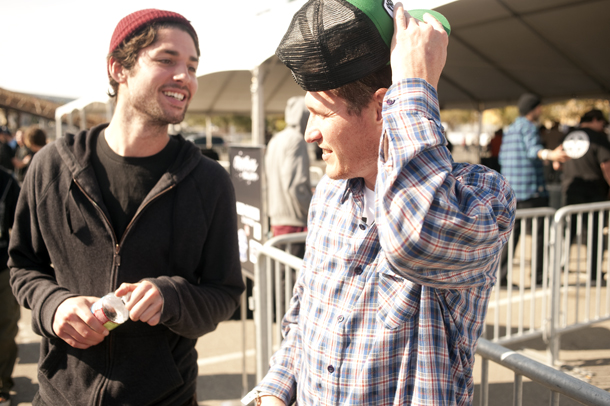 Broussard and Strubing talk style.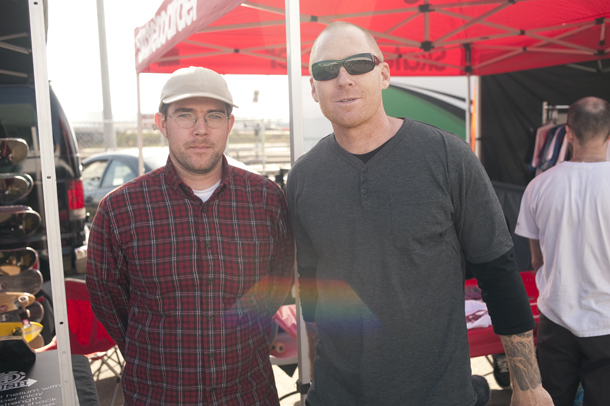 Elemental advocates, the Ryans.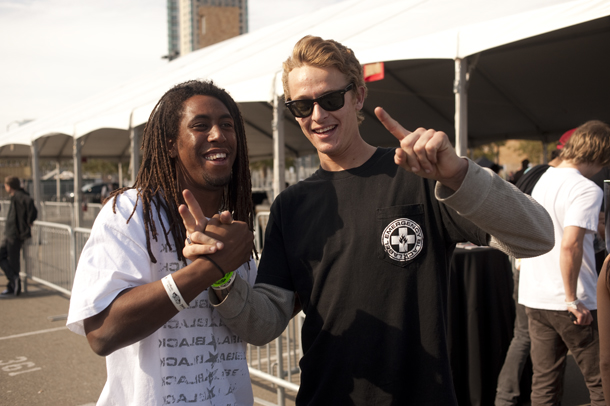 Chris Troy turned 21.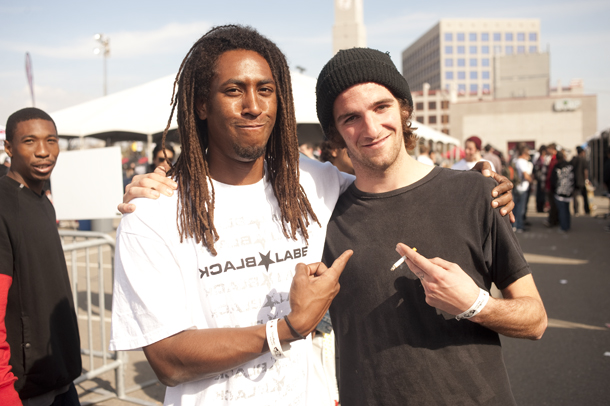 Shuriken and Raffin, Label for life.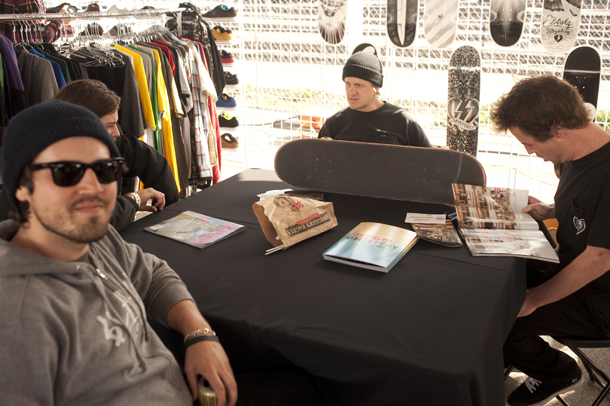 All biz at the slave table.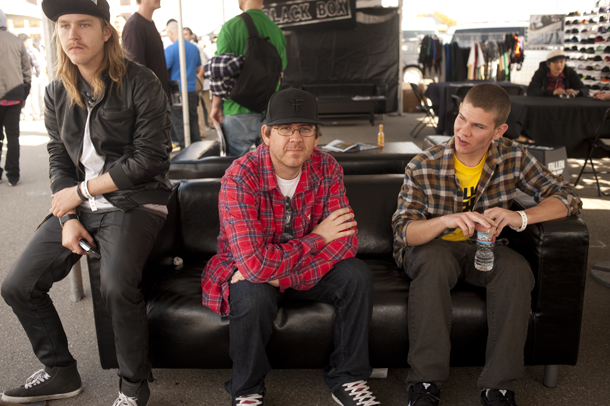 Tosh, Rothmeyer and Dennis.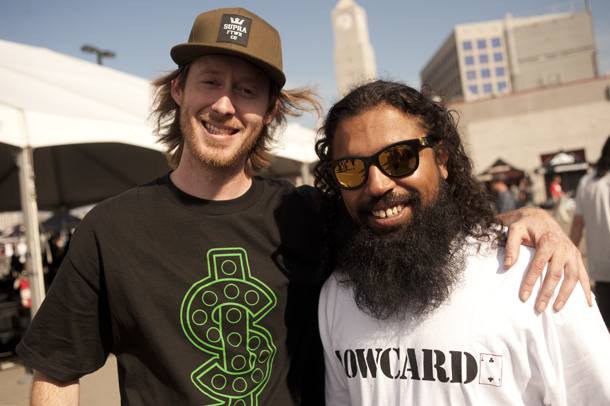 Doug of pizza tattoo fame with Hustle Jamie.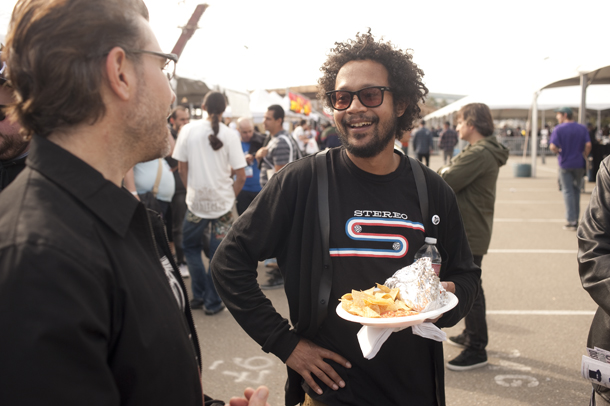 Dune with a hot plate.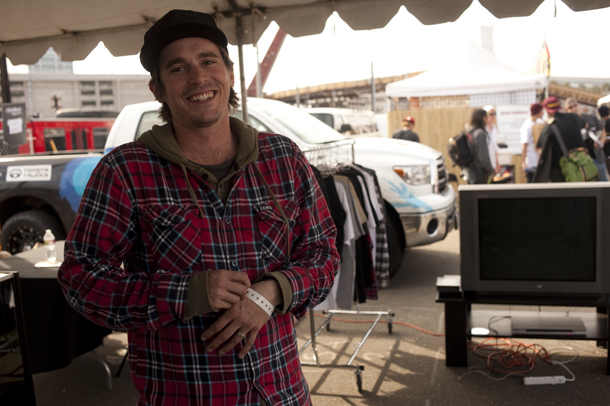 Father of the year candidate, Mike Gilbert.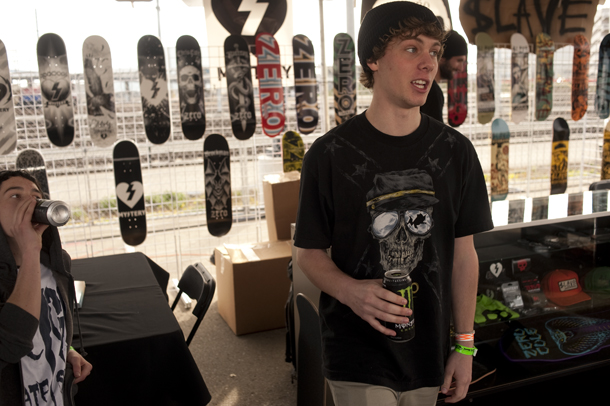 Ben Hatchell, about to get hassled about 540s.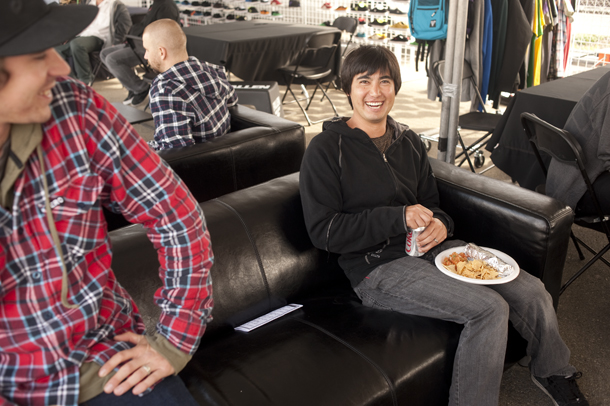 Joey got a new haircut for the event. Lookin' sharp!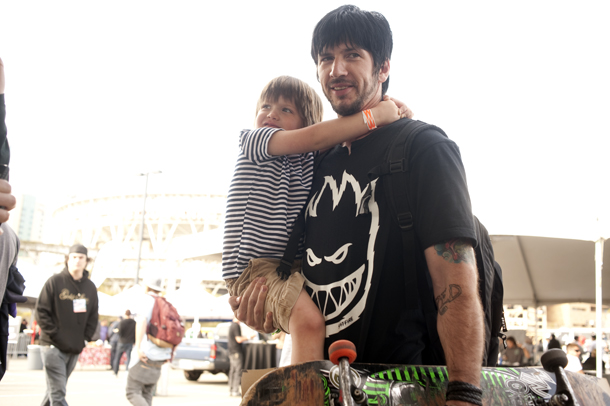 Rad dad, Chris Cole.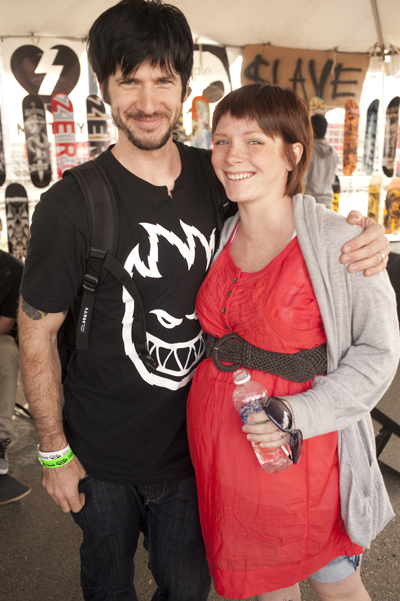 Lil' brother or sister fixin' to bust.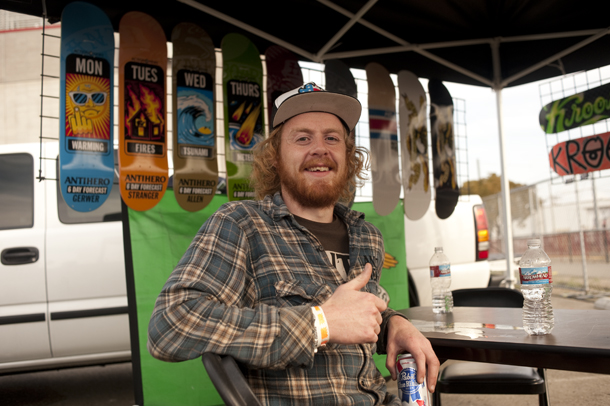 Div.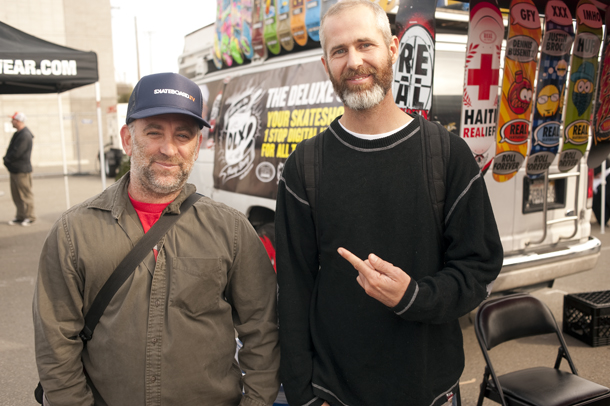 Bearded webmasters, Mouse and Moffett.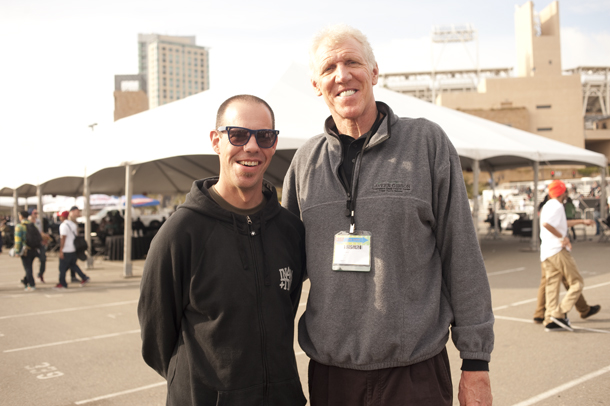 Lengthy legends, Kevin Wilkins and Bill Walton.

You two!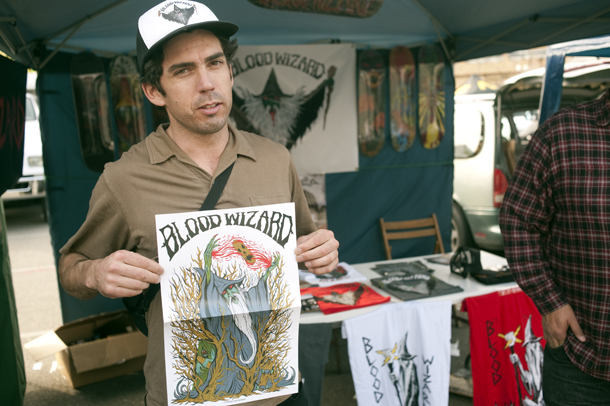 Without warning, a Toad walks by.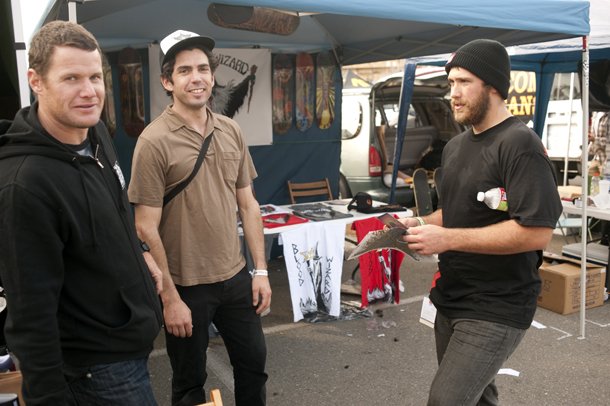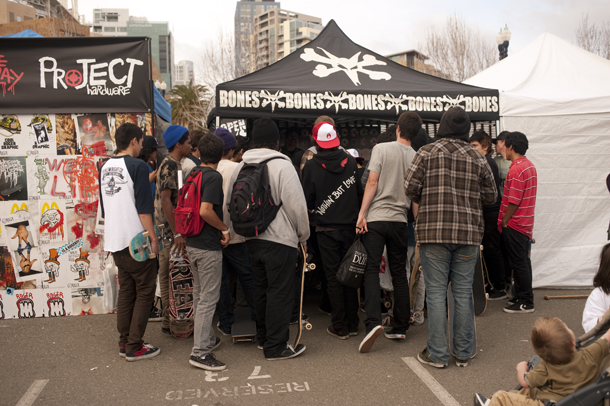 Bones booth, going off.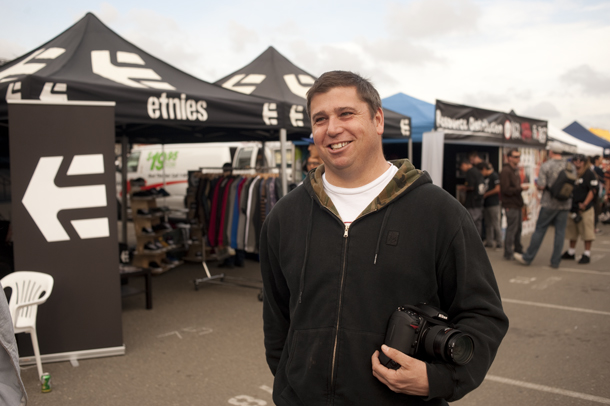 Waters.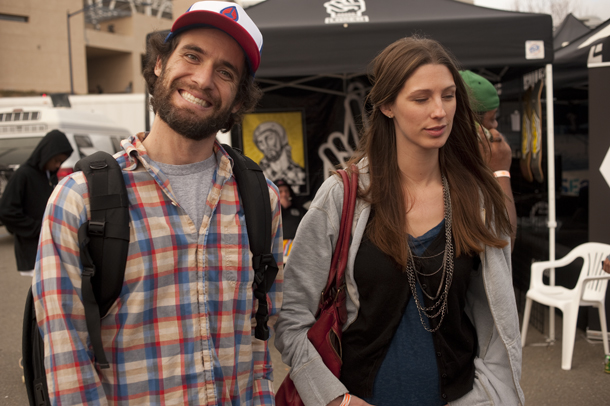 Fritsch and companion.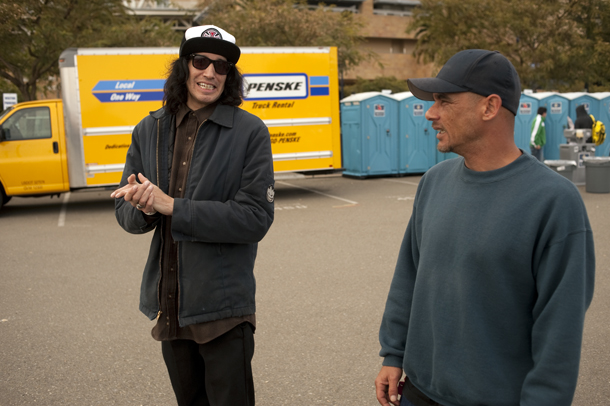 Vamp.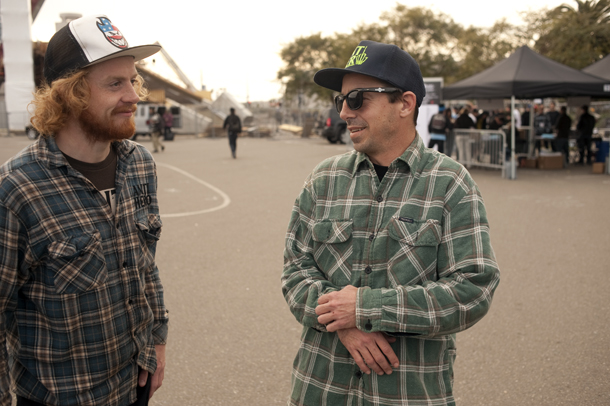 Hewitt and Div talk flannel.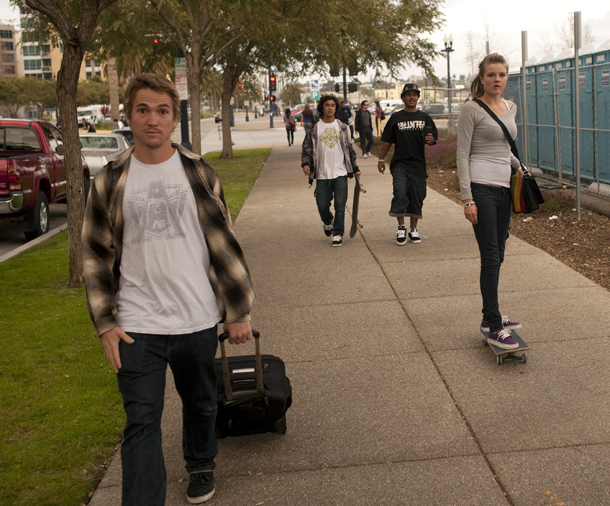 Russell brings it.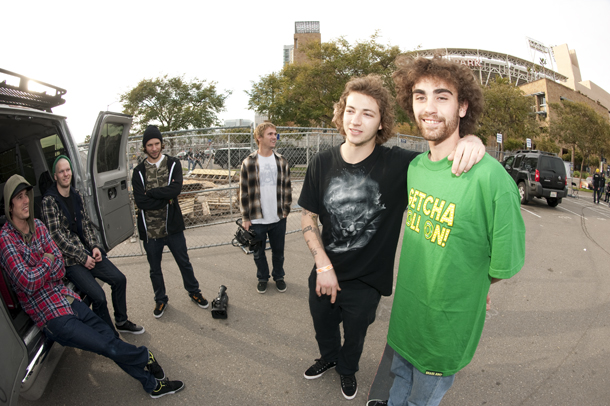 Nick and Pat, in complete control.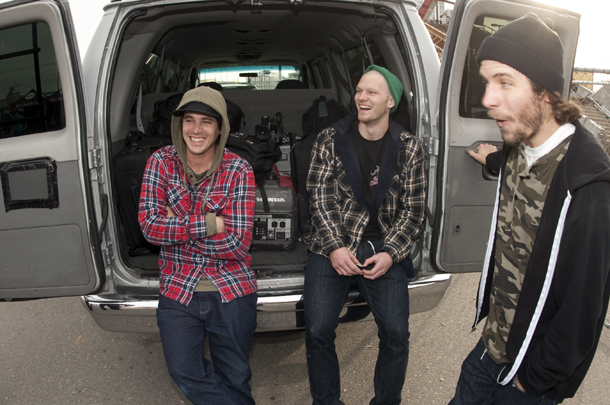 Party in the Zero van.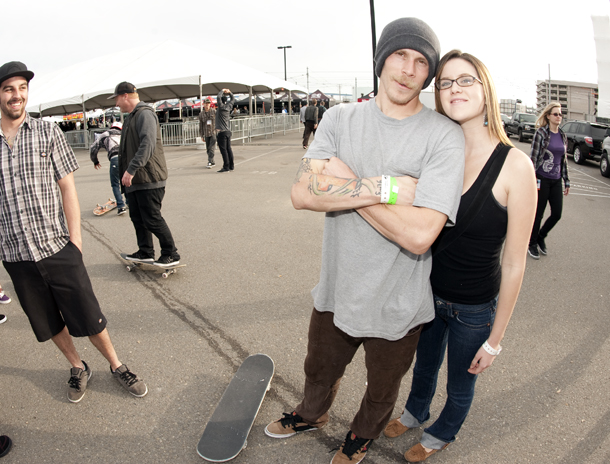 The Sandovals.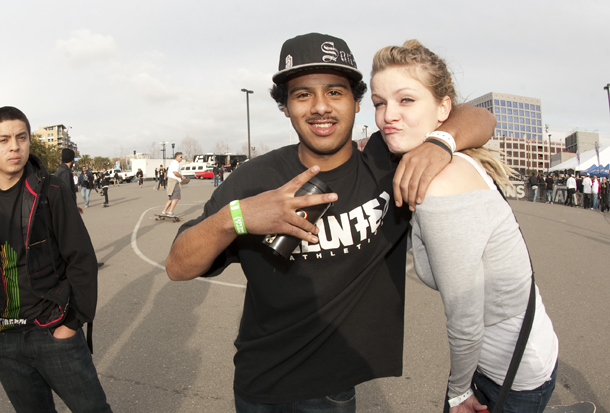 Chula's Tony P and a friend.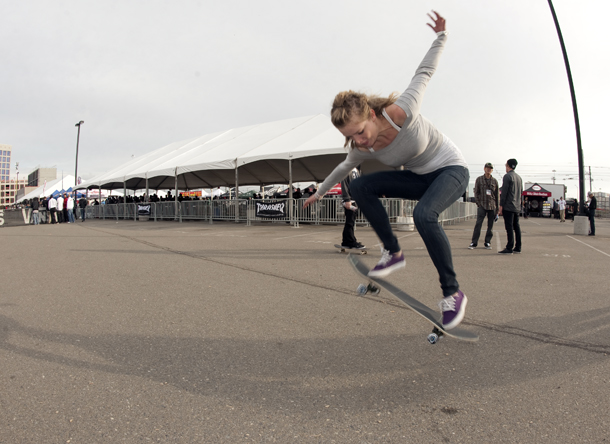 Thought she didn't shred?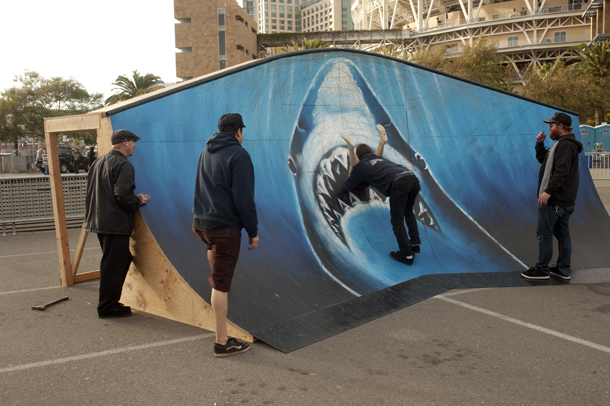 Then things got weird.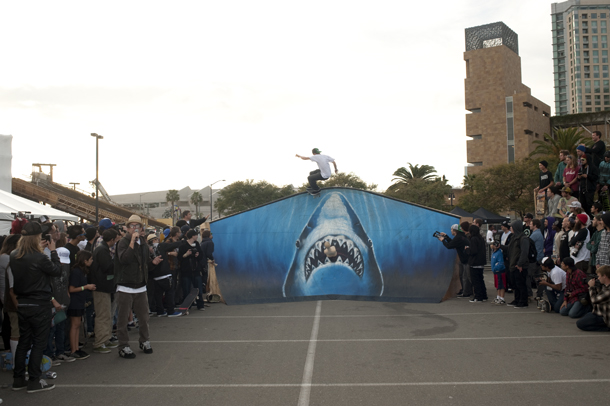 Shark ramp. Dreams becoming reality.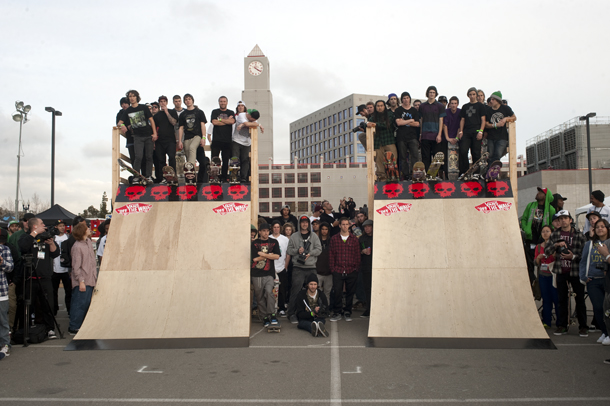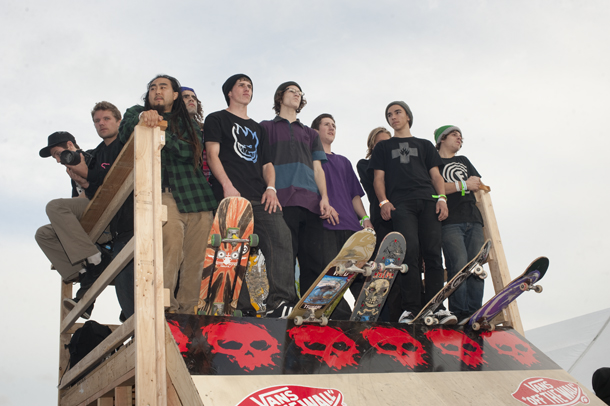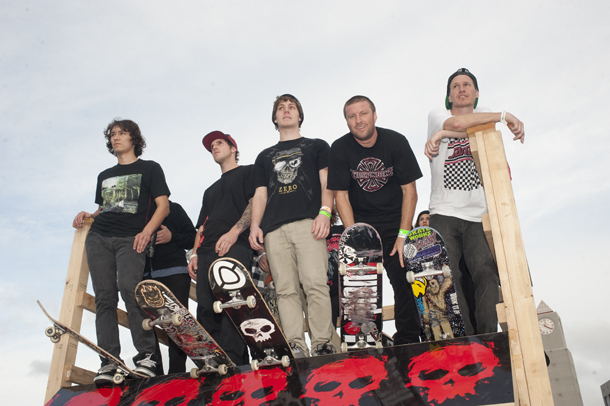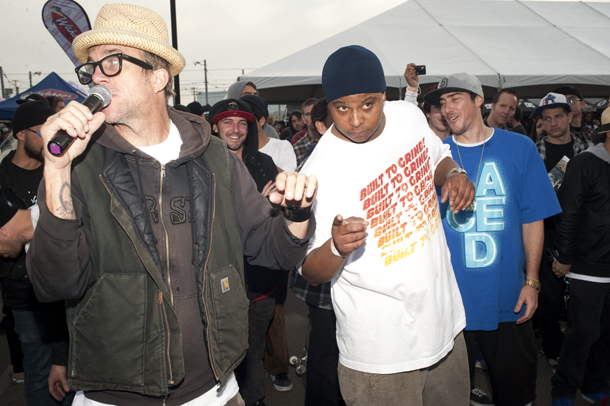 Somehow, Oscar Jordan became one of the announcers.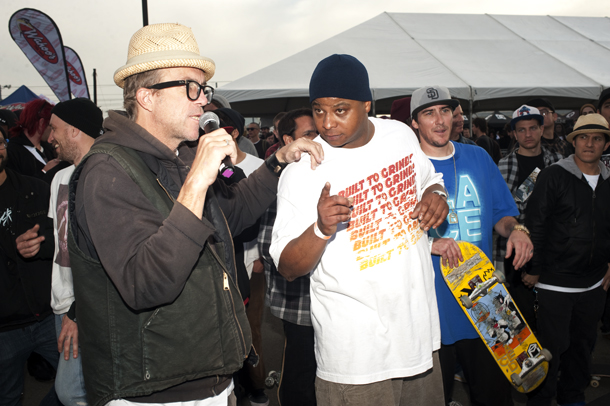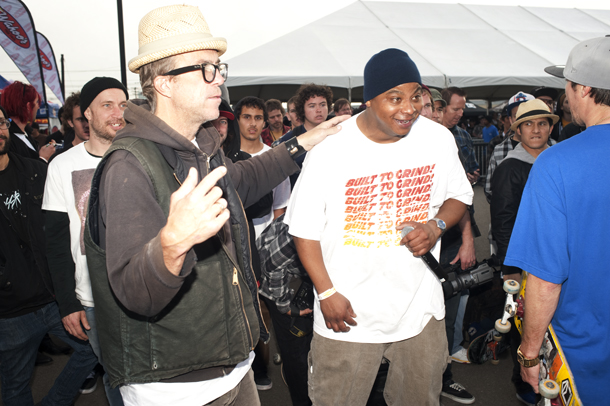 He was completely fearless - insulting everybody.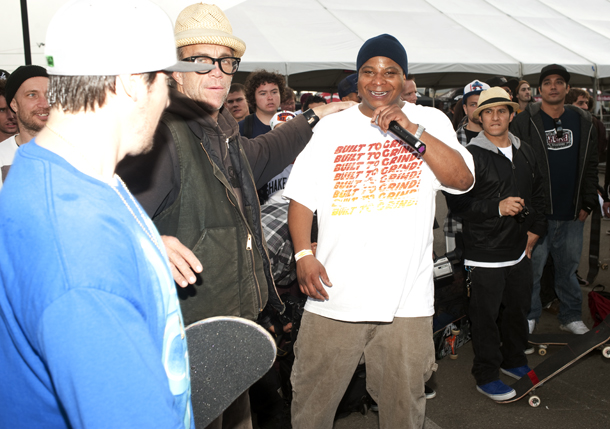 Get that dude on the Dew Tour!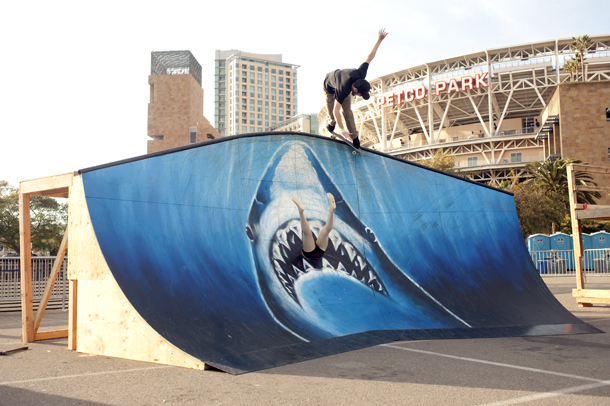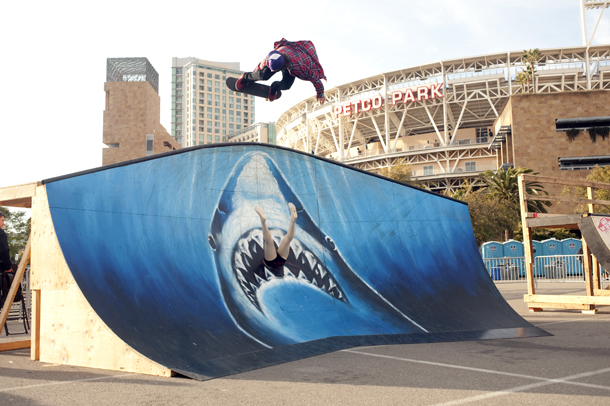 Nando going commando.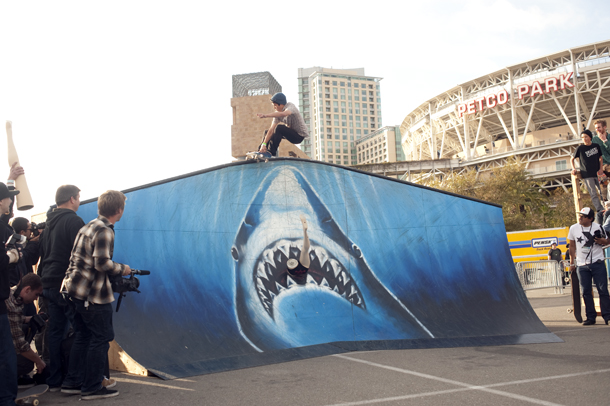 Crail.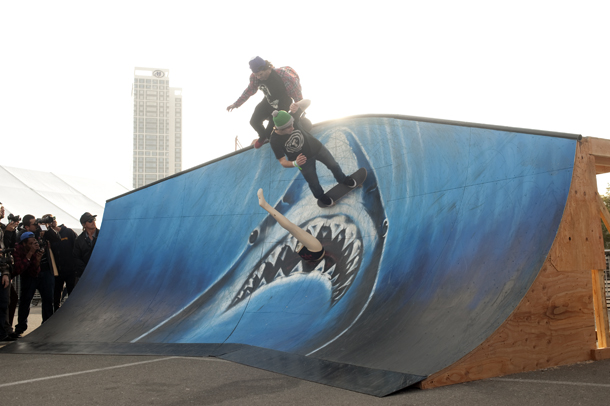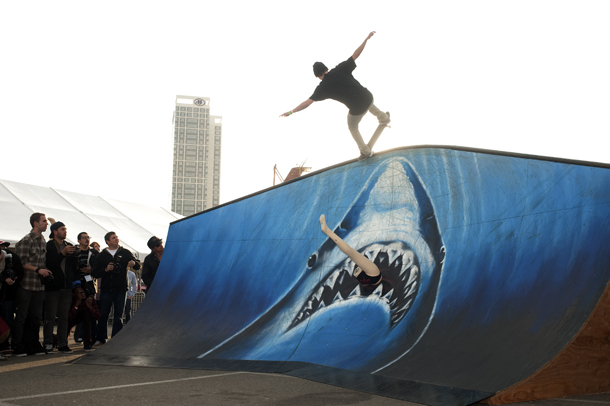 Hatchell with a modern nosegrind up and around.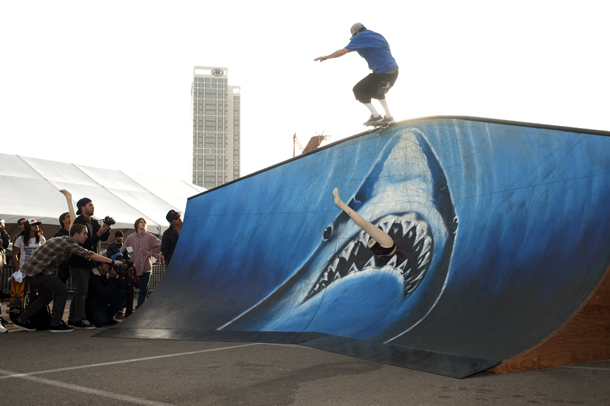 Smolik brought the switch tail revert.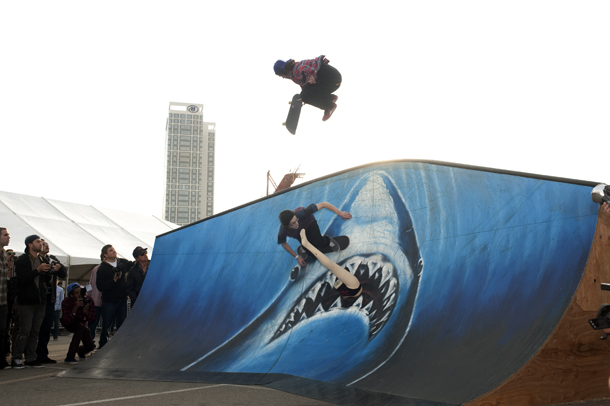 Nando was trying the 360 varial champion grab, to no avail.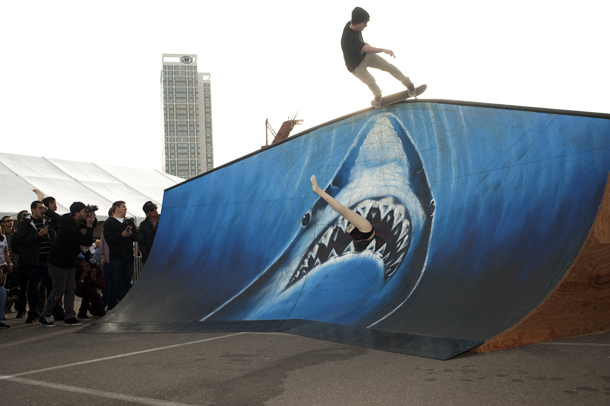 Back feeble to frontside out.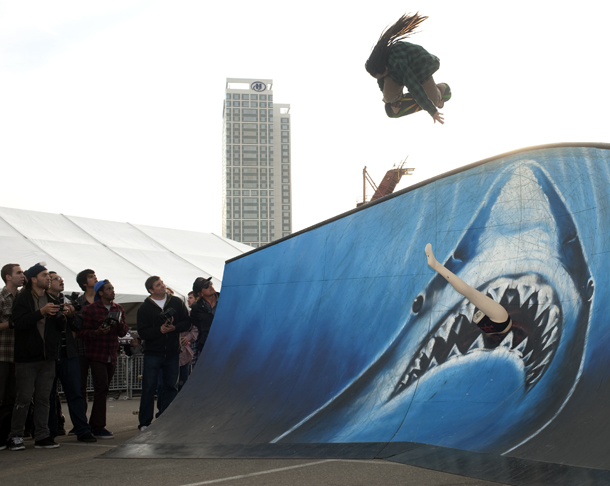 Bennett.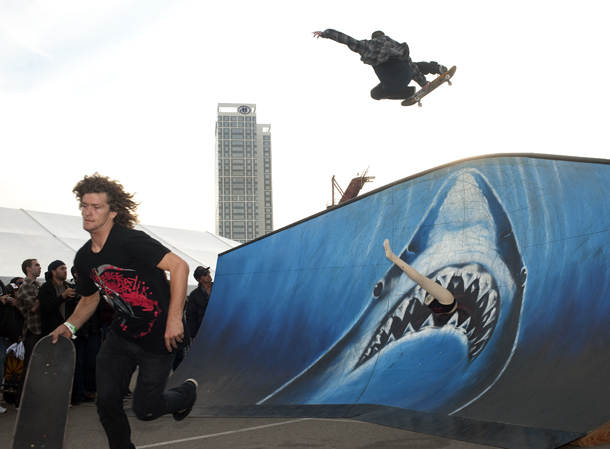 Brad McLain sends a Hager running with a massive fish.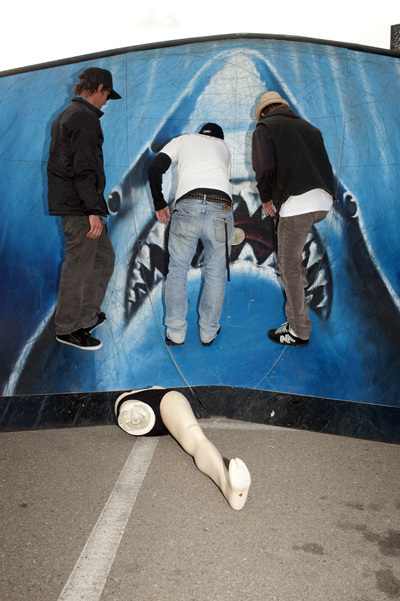 Logistical problems.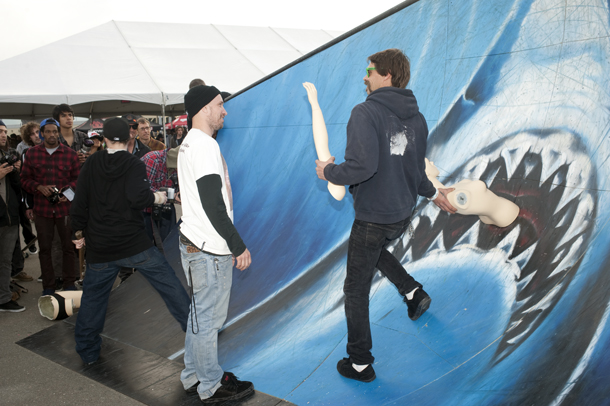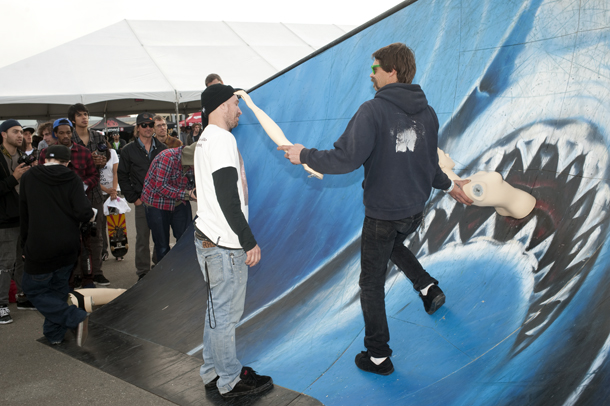 Boop.

Mims crushes crooks fakie.

McLain with the frontside 'cane.

Shef was there.

Who knew Merlino could do '70-style handplants?

Strubing.

Nick Garcia with a blistering back smith.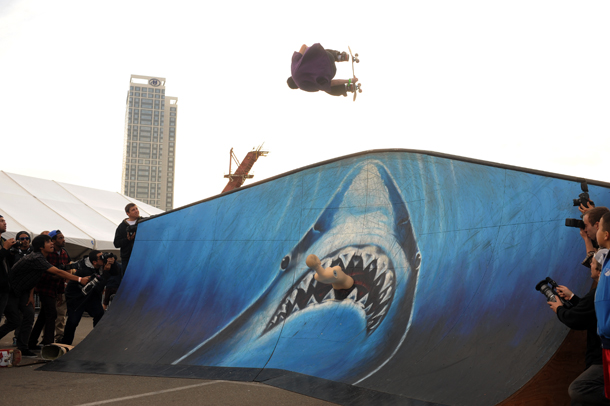 Then the 540 battle started. First up was a kid in a purple shirt who quickly earned the name 'Purps.'

Hatchell was up next.

Totally sick. 500 bucks.

Over to the next obstacle.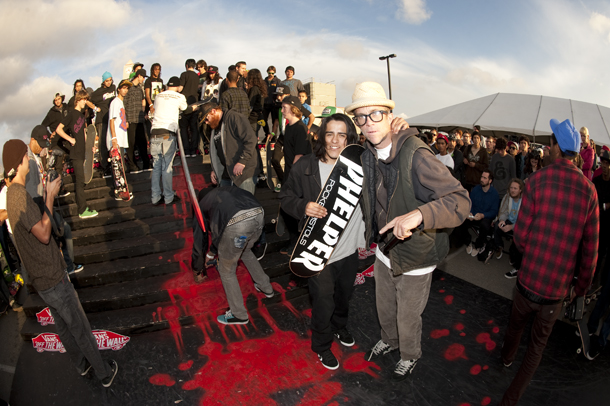 Product placement.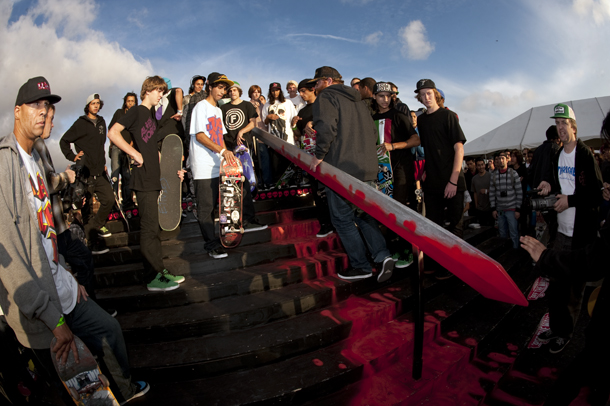 A fucking sword rail. Sean could barely believe it.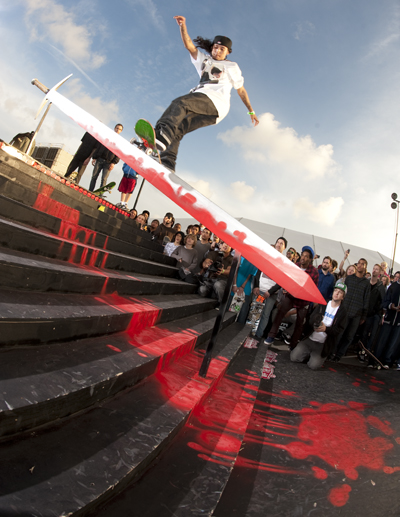 Pott warms up with the front board.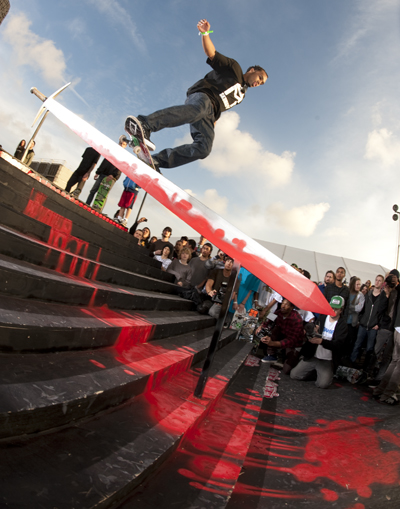 Lil' B slides switch. He also switch crooked it.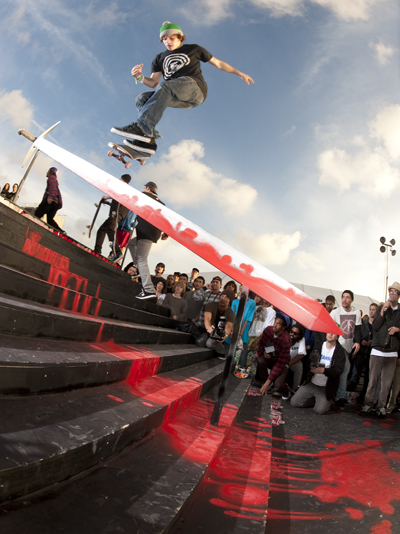 Merlino goes for kicky back lip.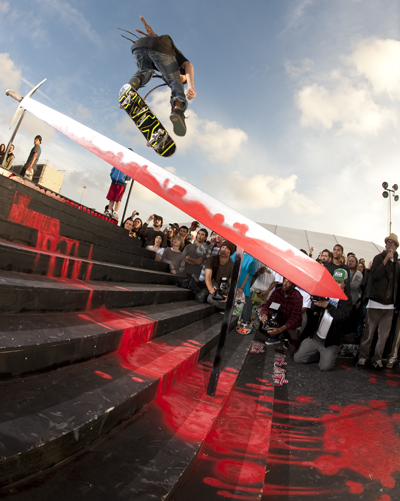 Which Nyjah did a few goes later.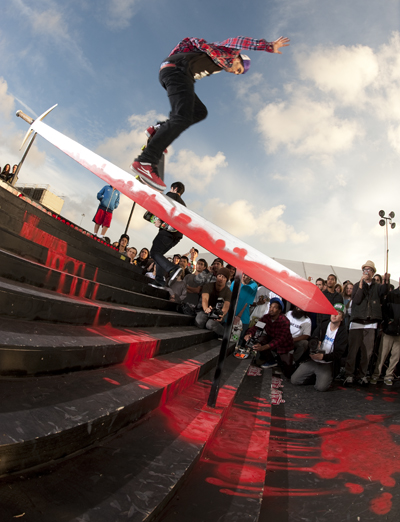 Nandez nosegrinds.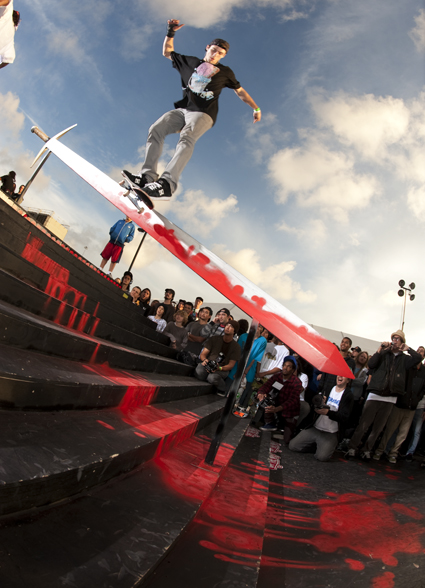 Elmendorf.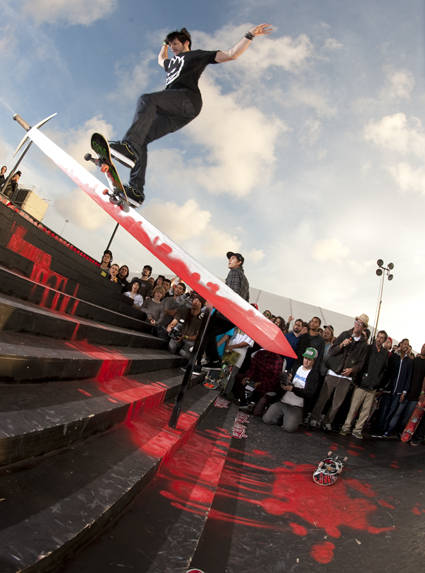 Cole, back tail fakie.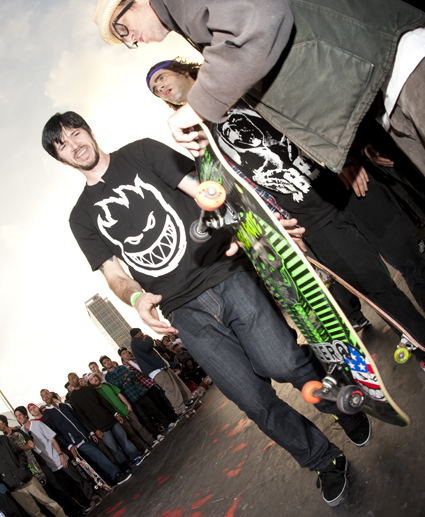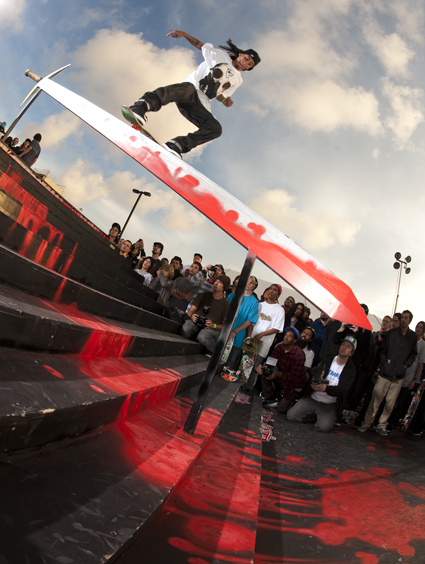 Lopez-Mont. Remember him? Nosegrind.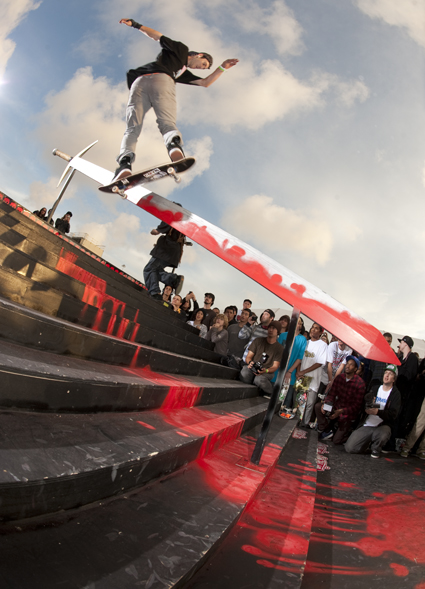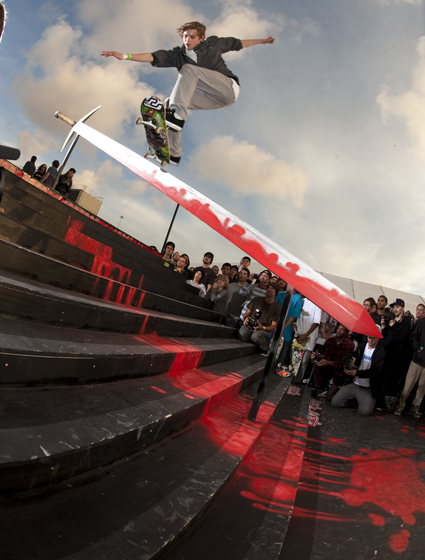 This kid was sick.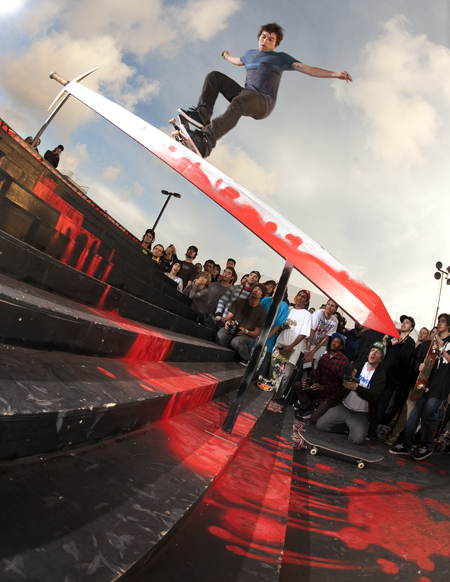 David Reyes, front crooks.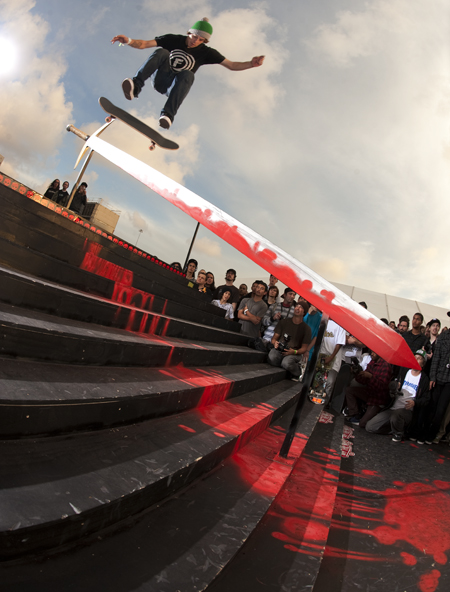 Merlino nollie flipped to back board.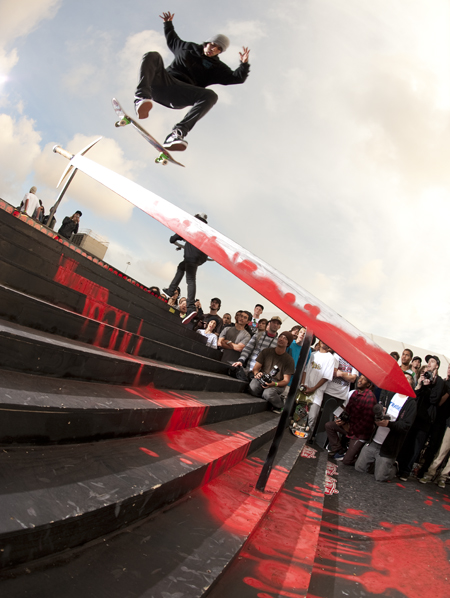 Moose, kf nose.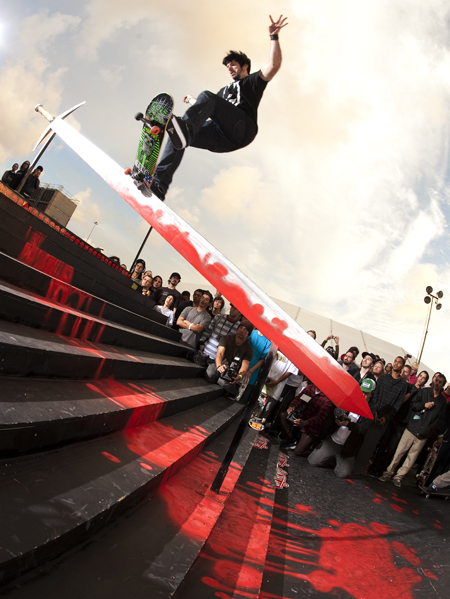 Cole, front blunt fakie.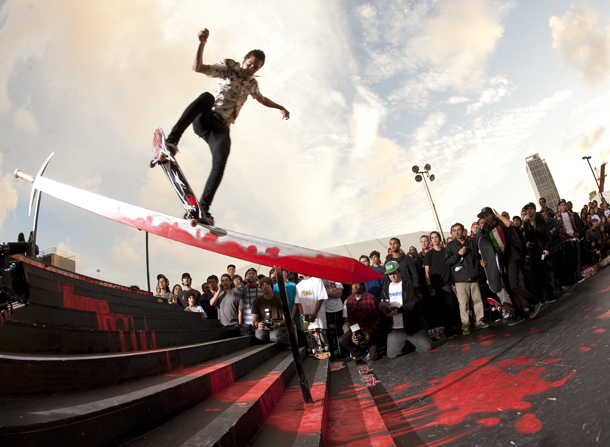 Elijah Berle, burly 180 switch crooks.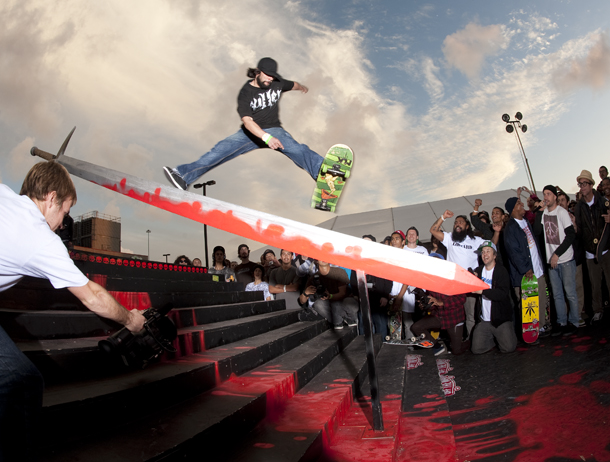 Then there's always this guy. Hana dreamin'.

Wowee-wow-wow!

Nyjah the ninja with a nollie nbs. First place.

Money talks.

Frank crunches the numbers.

Smolik snags a stack for the switch tail.

If winning means a kiss on the mouth from OJ, he might just want to sit the next one out.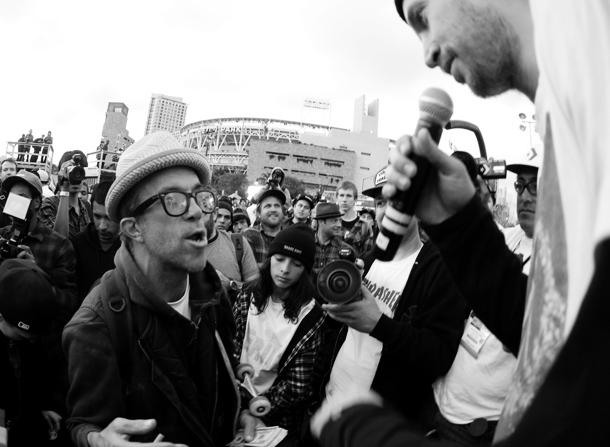 Who?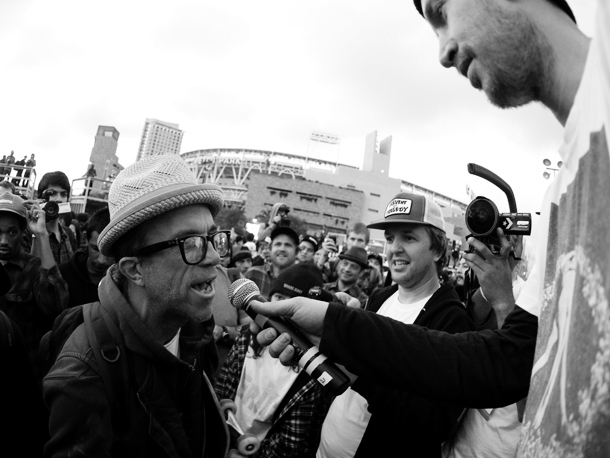 Nick Merlino!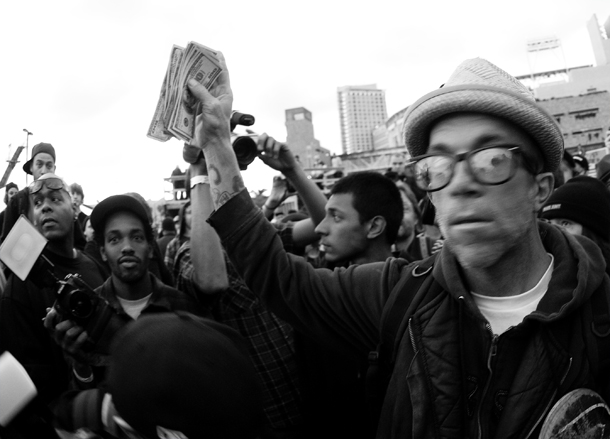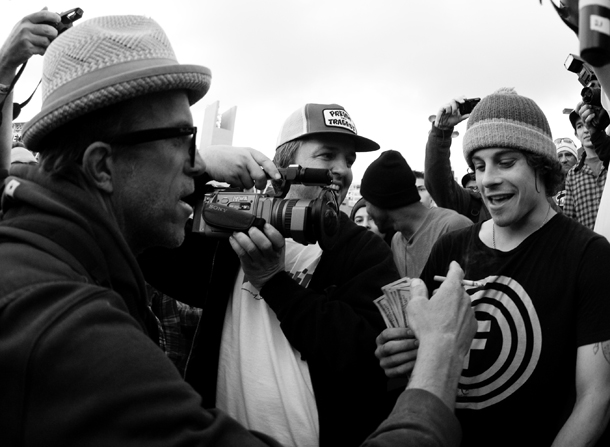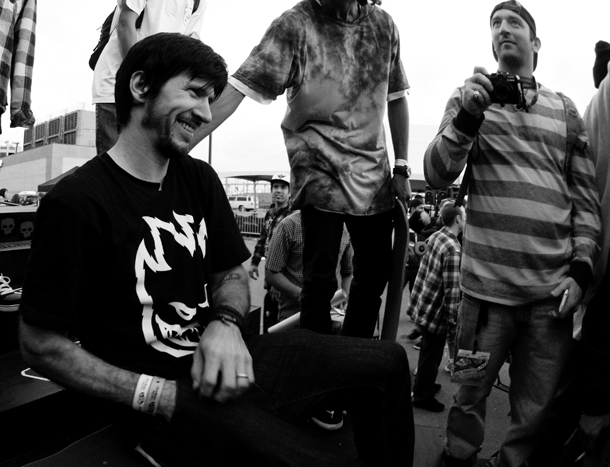 Cole got some, too. Don't worry.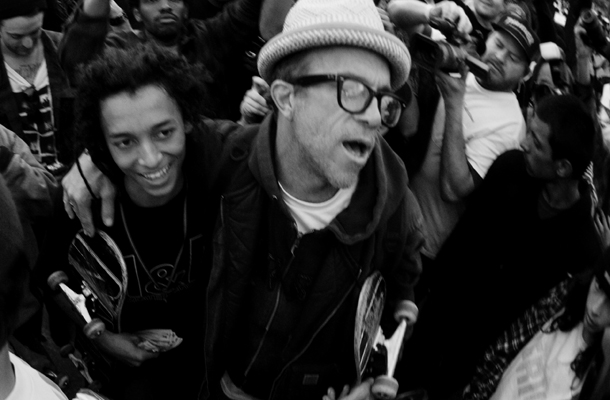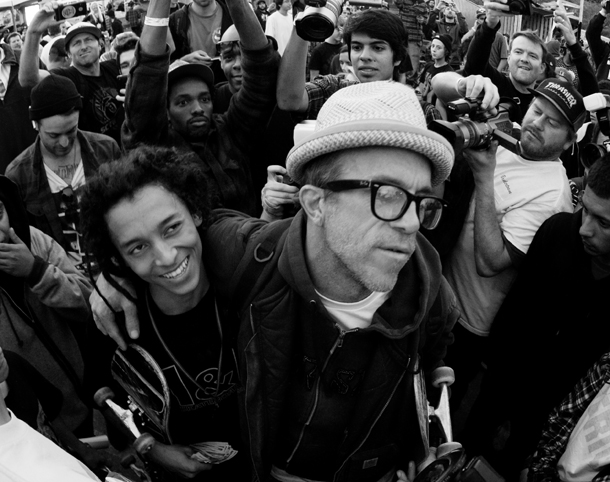 Congrats, Nyjah, Thanks, dudes.
12/31/2009

Here's a wrap up of 2009 from Burnout.