Burnout: Yuck Foo
5/25/2012
Home to Toy Machine, Foundation, Pig and Dekline, Tumyeto is now also home to a killer half.

36 feet of miniature terror!

J Lay eases into it, party shirt style.

Don't think Dickson don't fuck up an extension.

Dakota, at home in the air.

Ryan spanks that madonna, Hawaii wise.

I offered a twelver for a frontal. Collin tried his best.

Ryan can do 'em, I think.

T Spliff squeaks a smither.

drop drop

He may be on the backside of 30, but that don't keep Sinclair from battering the cope.

Oop 5-0 with Chief Provost.

He only bit the board a couple of times.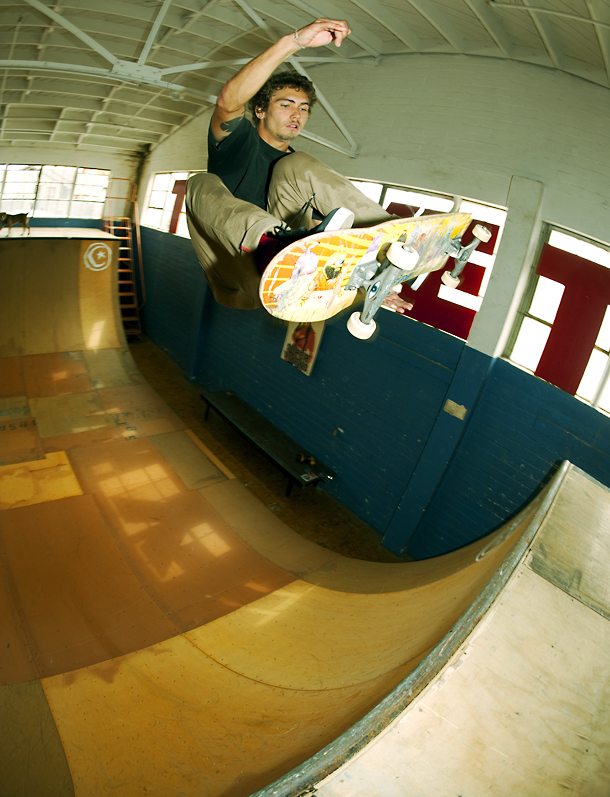 Textbook.

Collin started cranking.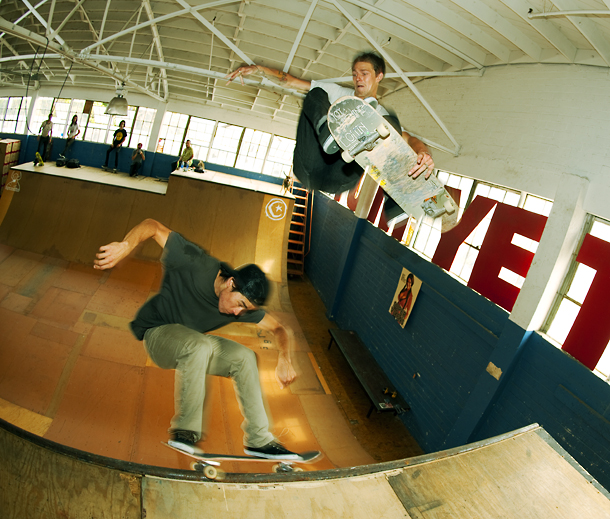 Couples Only with Spencer.

Didn't even have to duck!

Gets mad hot in there. Gotta sit by the windows.

Shit. I wish.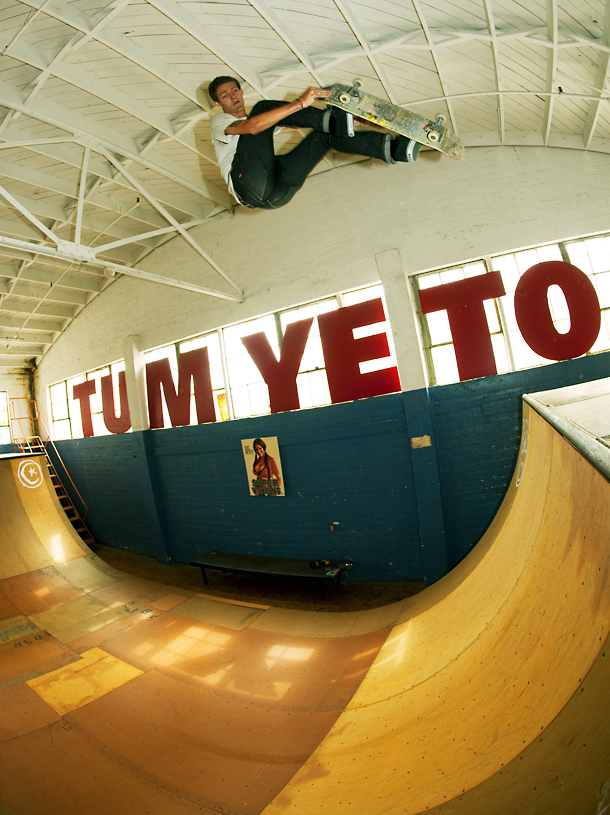 The Purple Kush of aerials.

Sick sesh.

Unorthodox grabs.

All the kids can do these.

Yes!

Chief got tired of watching and decided to join Taylor on the flat mid-run.

Then he took a shit in the warehouse. The dog, not Taylor.

Prowling the stacks.

The closest Dakota's ever been to a job.

Jailbait decal relics of the freewheeling '90s.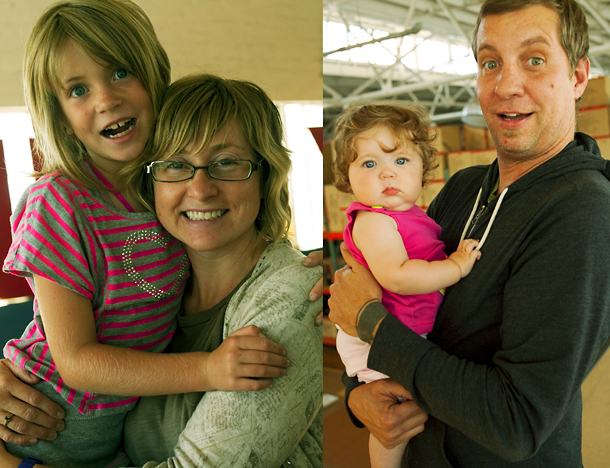 Bumped into the Swanks. Looks like you got your hands full, Tod!

Raiding the warehouse.

'Write me up, Mike!'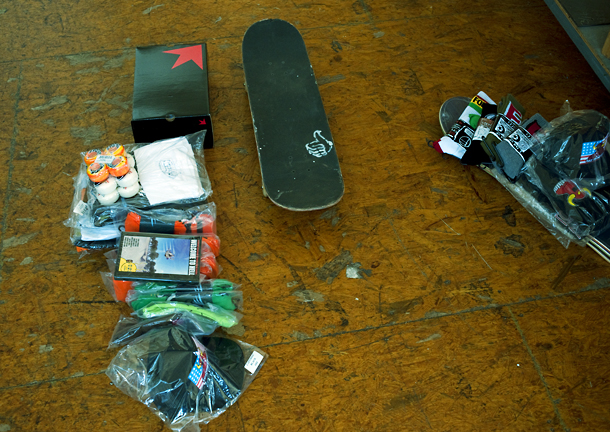 'Ima need all this shit ...'
12/31/2009

Here's a wrap up of 2009 from Burnout.