AWS x J. Mascis Giveaway
11/19/2012
Alien Workshop is giving you a chance to win a Fender guitar.
Check out the details here.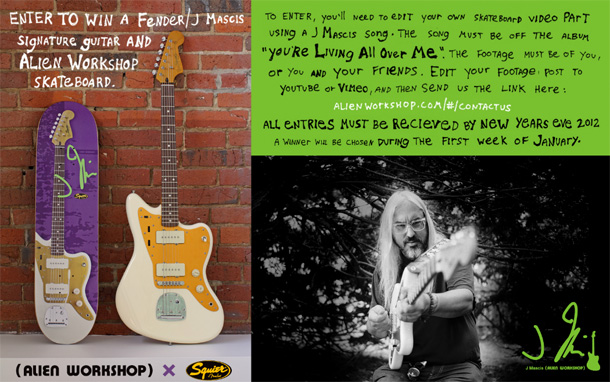 6/26/2022

The music of Beirut has been featured in many skate vids over the years, most notably in Mark Suciu's "Verso" masterpiece. Mark caught up with Zach Condon, the man behind the band, in this exclusive interview.