Born Free Motorcycle Show 9 Photos
6/26/2017
Skateboarders just wanna go fast. Bombing a hill, catching air on the vert ramp, over the hip at the skatepark or grinding down a steep handrail; it's all a rush. So what do you do when you gotta get somewhere that's too far to skate? Get something with a motor! It must be the thrill of the wind in your face and the rumble of your wheels on the pavement that has so many skaters picking up motorcycles. Jason Jessee and Steve Caballero have been heavy into bikes since the '80s, so this is nothing new. It should be of no surprise the Born Free Motorcycle Show asked Jeff Grosso and Vans to round up a vert ramp and a crew of rippers to session throughout the weekend. —Joe Hammeke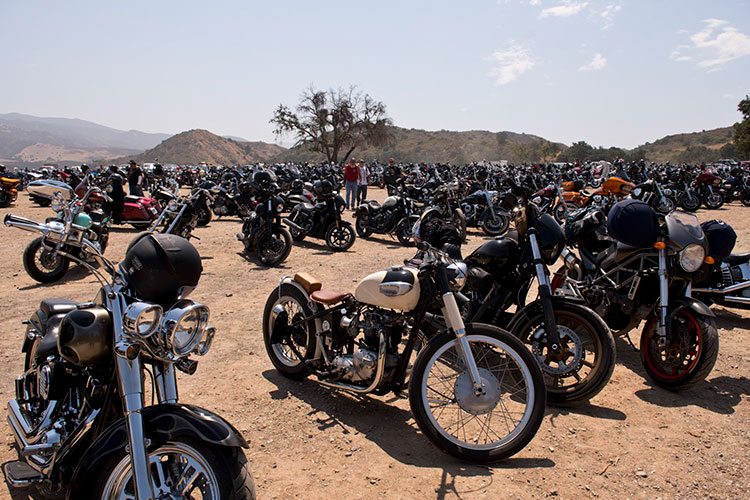 This is what the parking lot looked like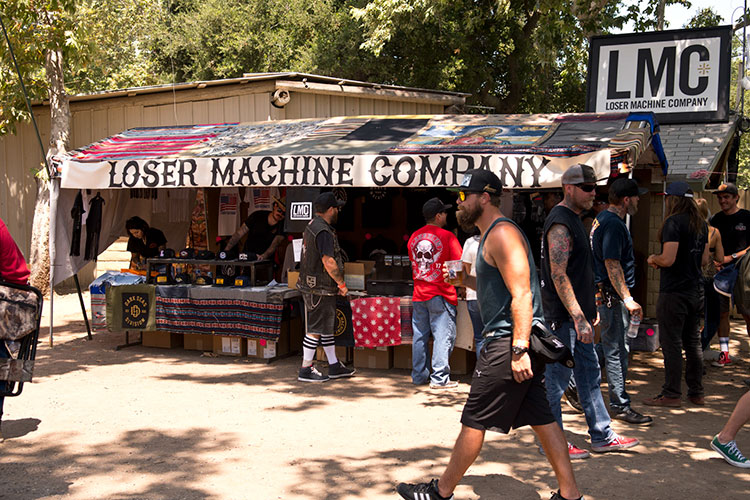 Loser Machine had one of the first booths towards the entrance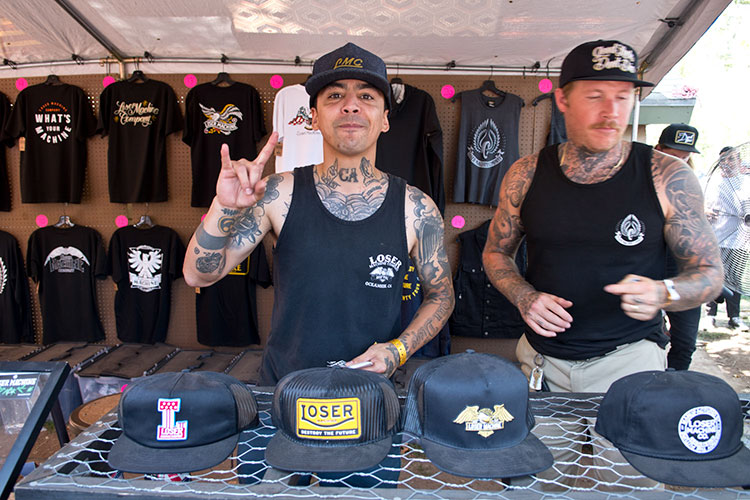 Adrian Lopez was holding it down all weekend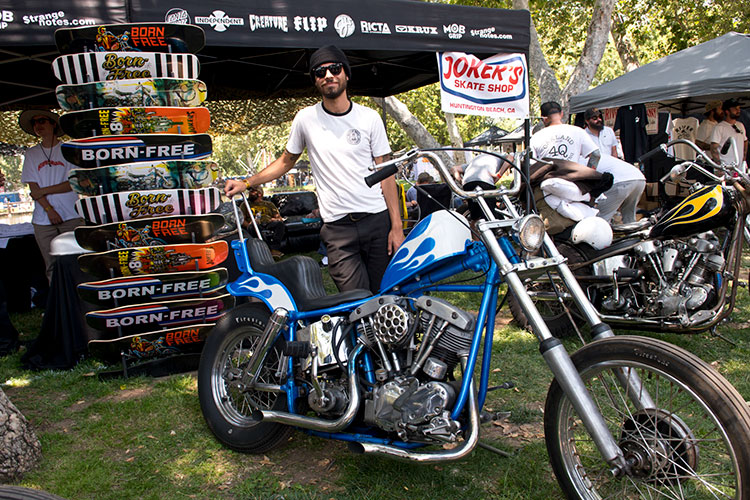 Jake Reuter with Joker's skateshop was just down the row. Jake rode in on his bike which he bought as is and said the only thing he's changed so far is the oil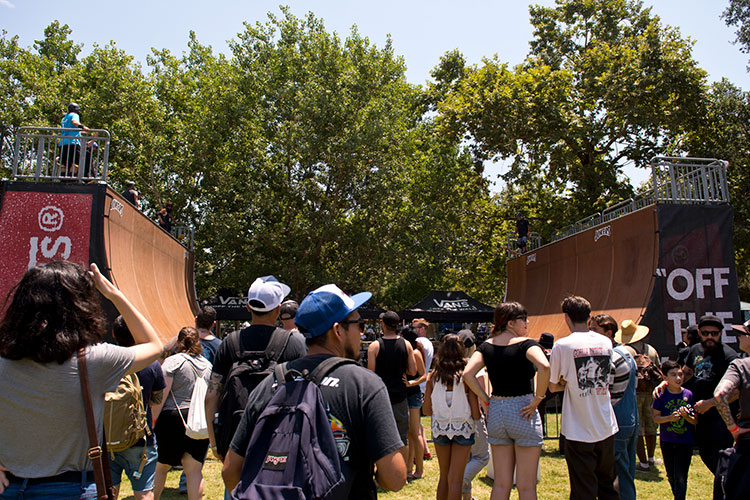 The vert ramp was found a little deeper in, shipped from Virginia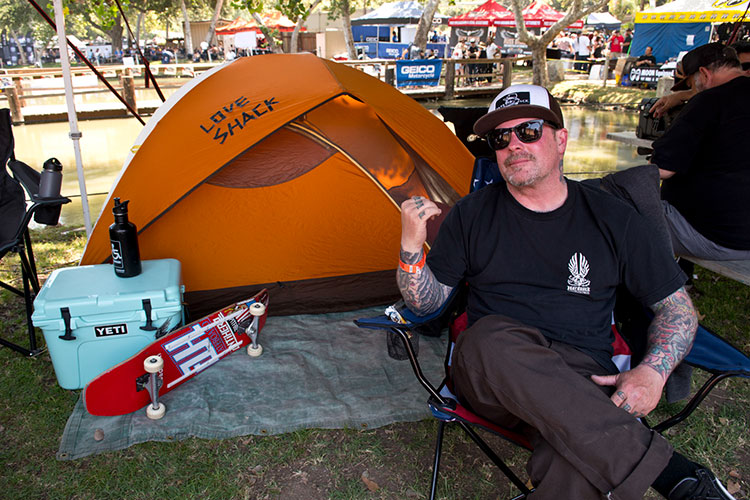 "Pssst... Grosso's in there." –Eric Dressen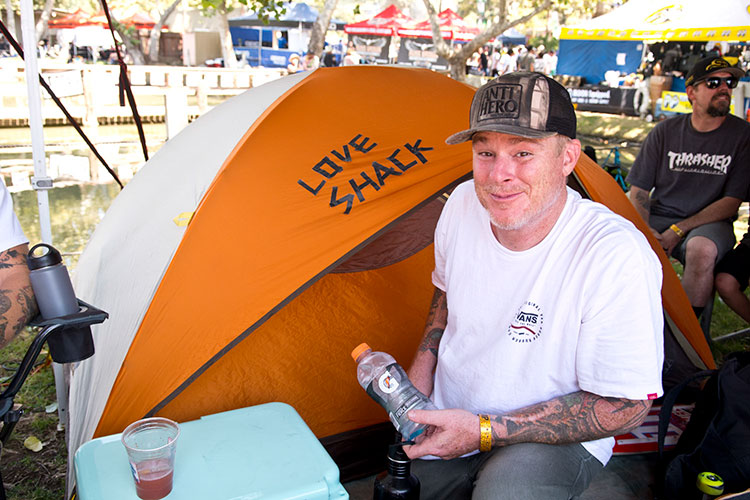 When you go on an epic camping trip to New Zealand, sometimes it's tough to leave the tent life behind. Read all about Anti Hero's "Reality Breakdown" in the August issue of Thrasher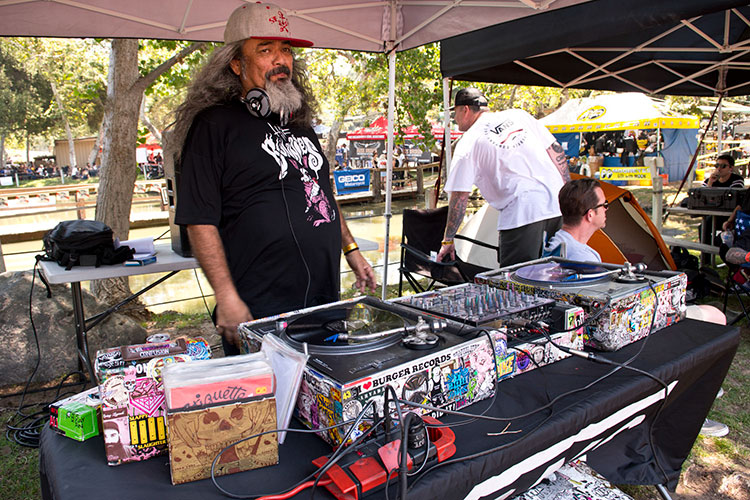 Don't be fooled by the look on his face, DJ Don Cesar is one of the happiest dudes I know. This is the look you get if you approach with a request. Good DJs don't take requests!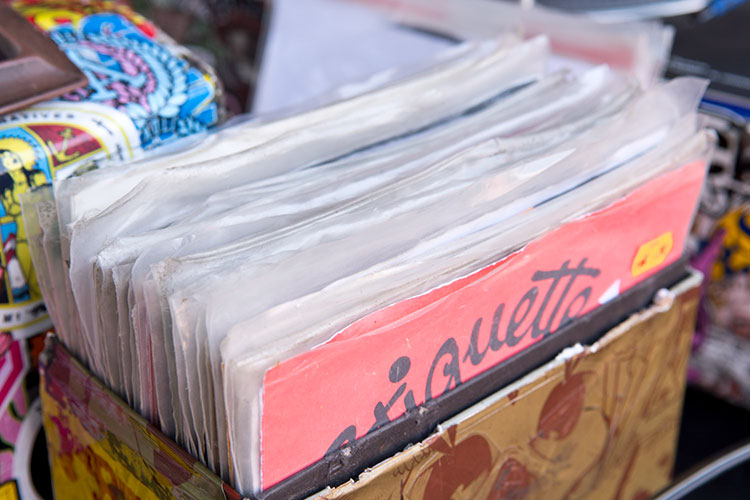 Complete in any good DJ's possessions is the box of 7"s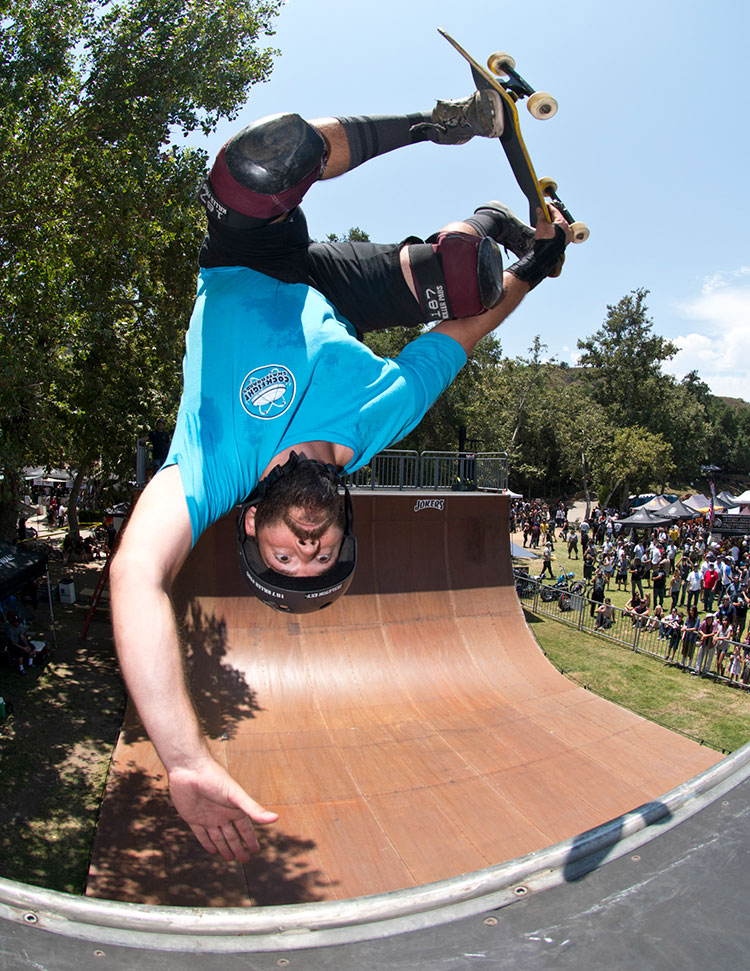 Packy Fancher floats an egg to kick off the demo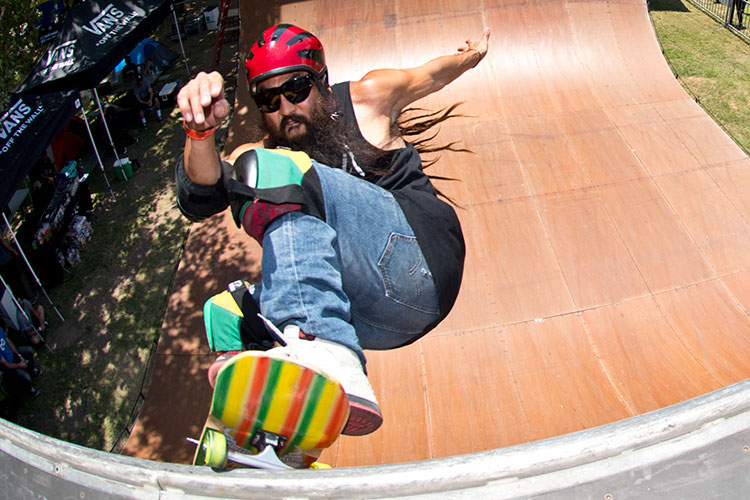 Bennett Harada coming in hot with that Venice style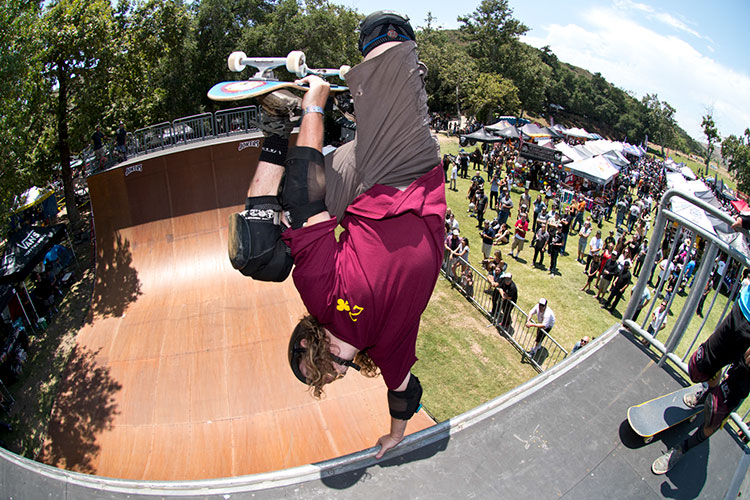 Ffej drove all the way from the Bay, Smith vert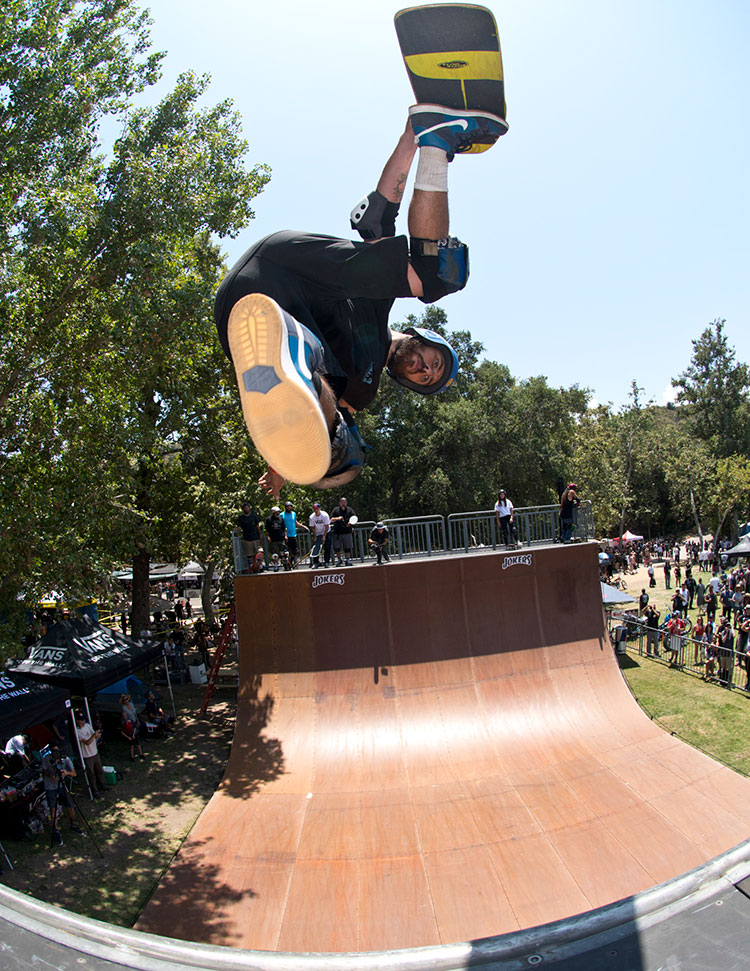 Auby Taylor is always at the vert sessions and has a list of tricks he wants to shoot. Huge fastplant, inspired by Chris Miller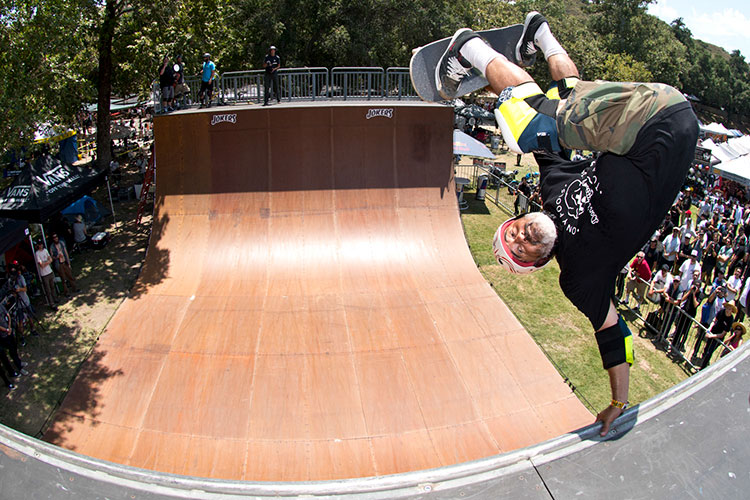 Steve Caballero has one of the best frontside inverts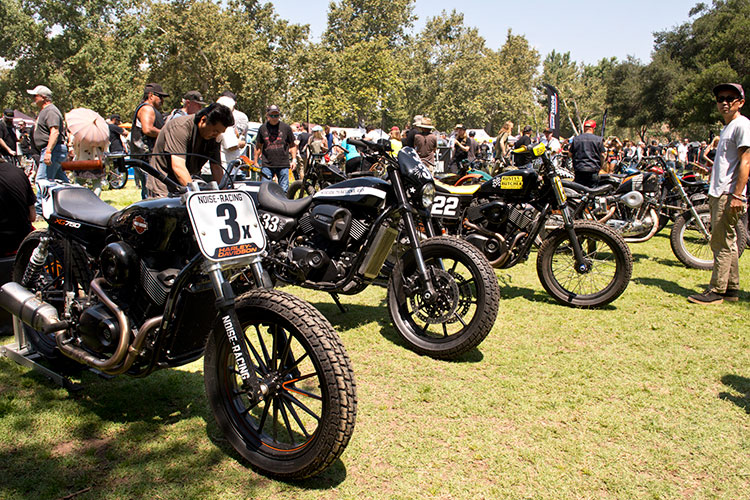 Besides having a damn good frontside invert, Cab also races motorcycles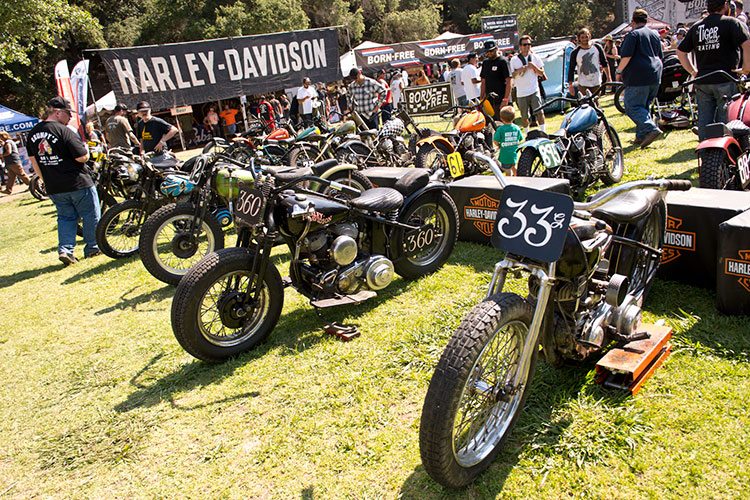 Can you guess which one is his?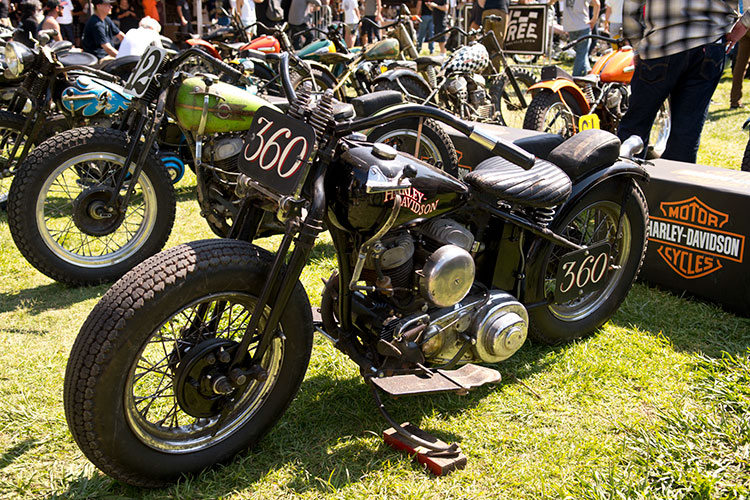 Gotta be that 45 flathead number 360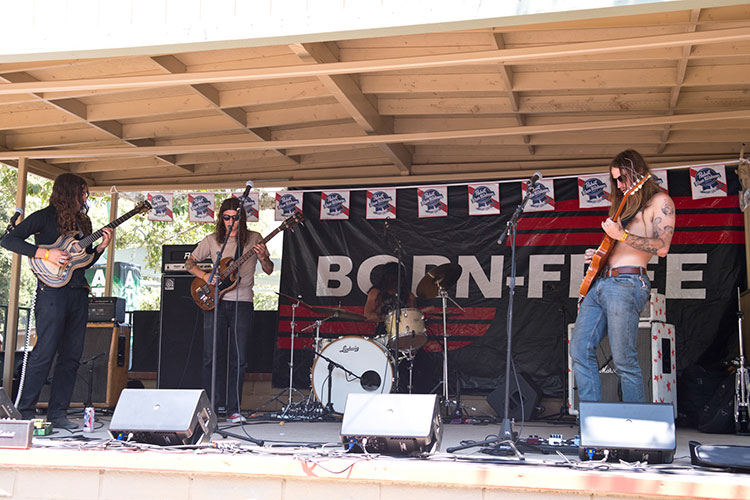 More wandering around and stumbled upon a Petyr show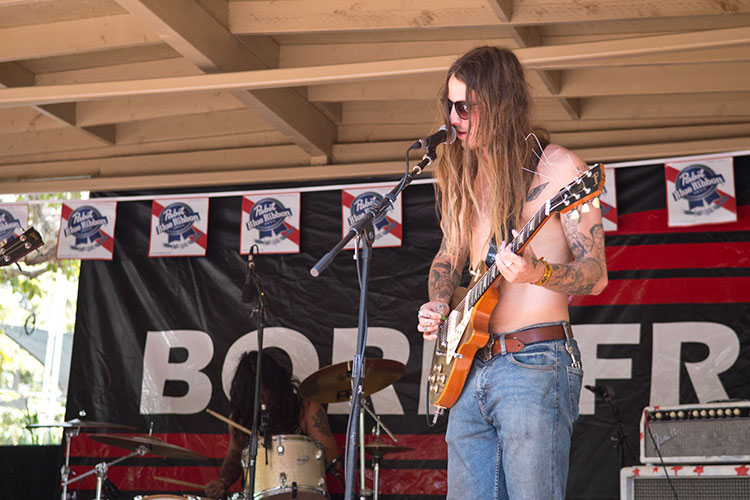 Riley Hawk sings...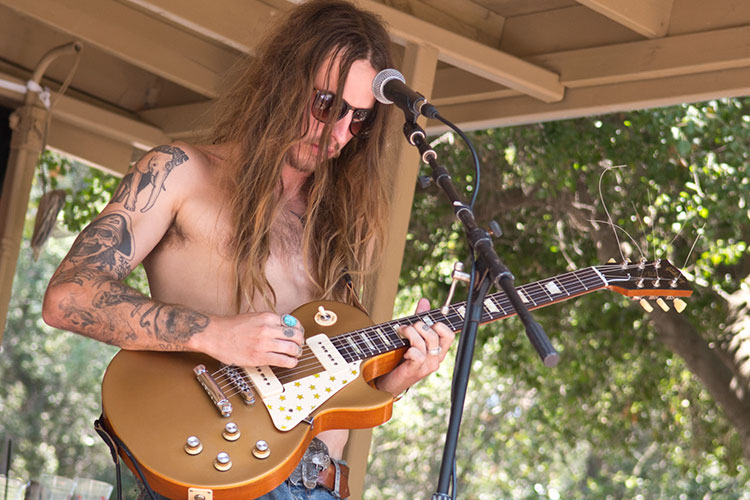 ...and shreds the guitar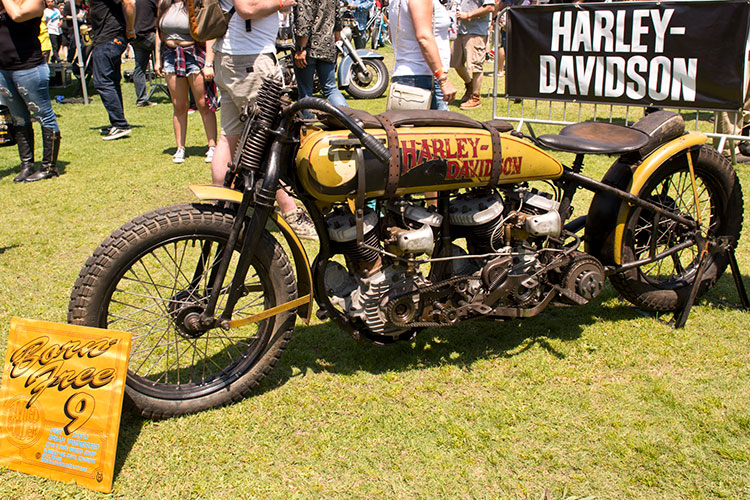 Back to the bikes. Here's a double engine 1945 Harley Davidson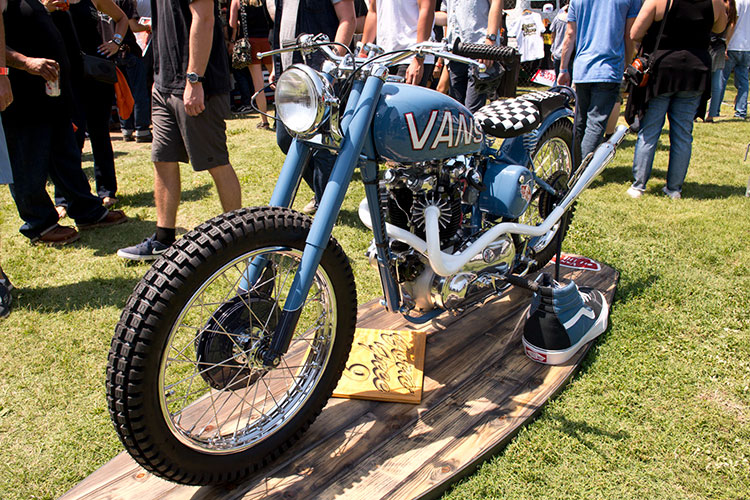 A 1955 Triumph built with a Vans theme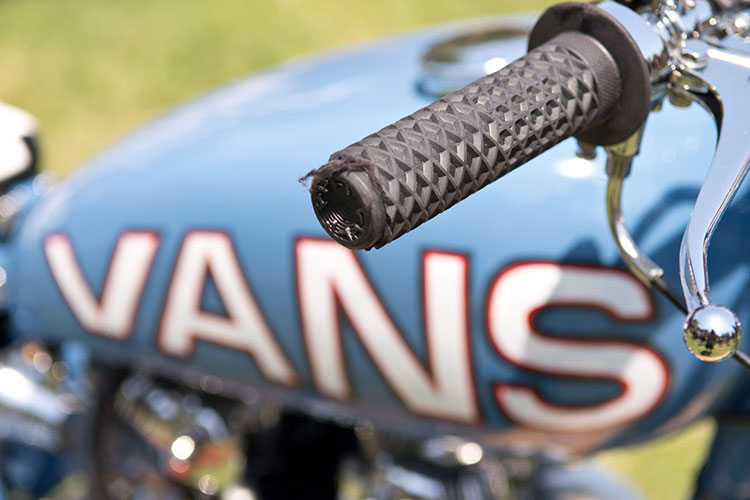 Waffle grip, literally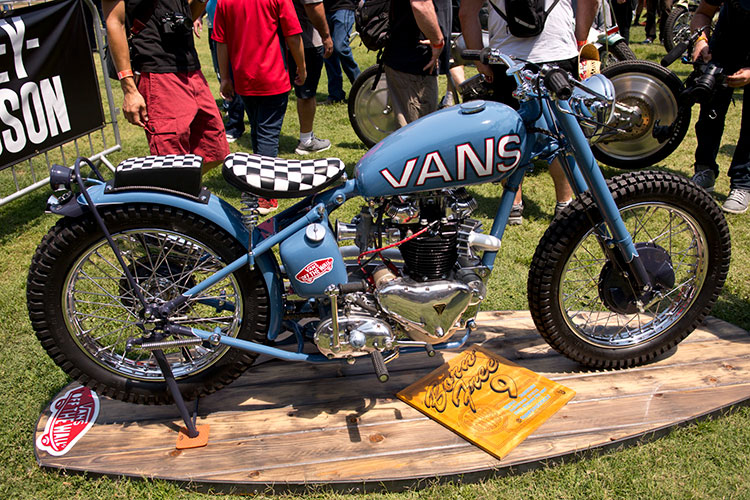 Looks real clean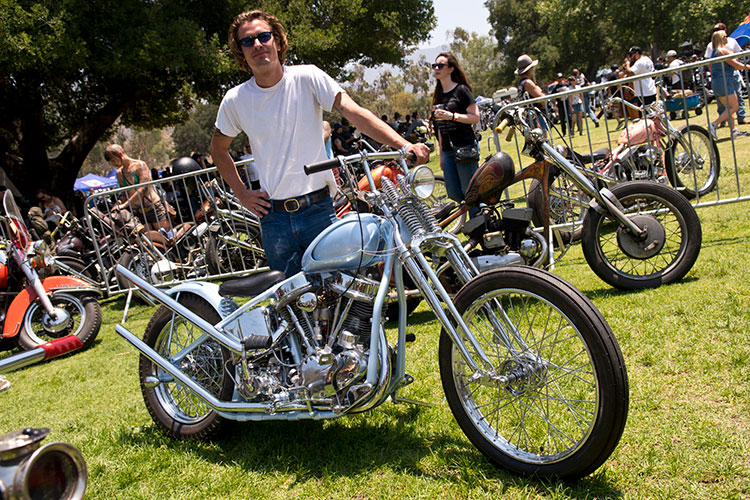 Chris Mumma, brother of Black Label pro Tyler Mumma, built this '64 Panhead for a friend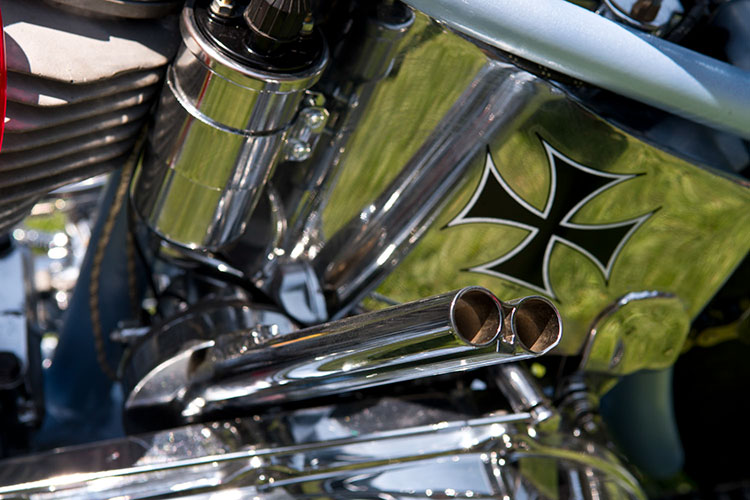 Double barrel shotgun shift lever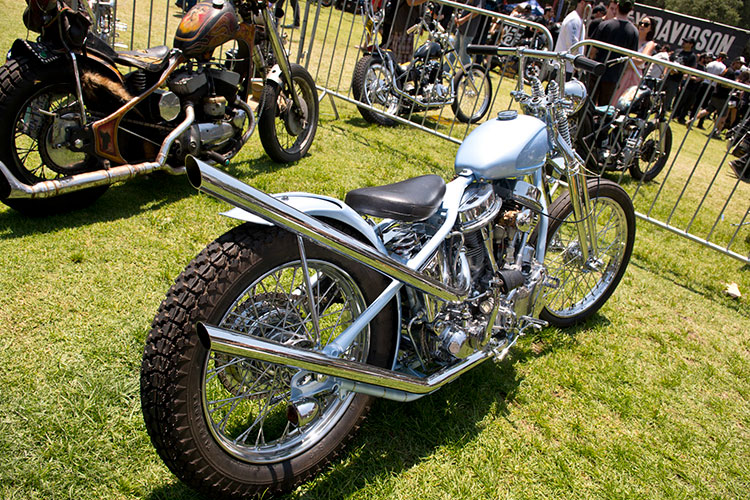 Loud pipes save lives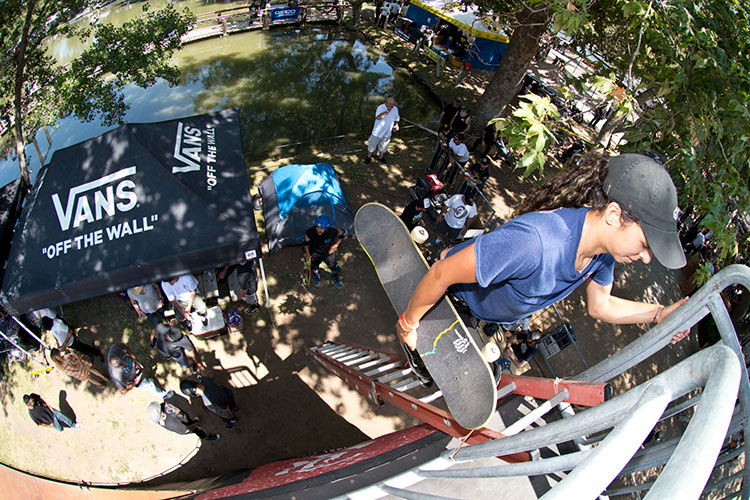 Back on the vert ramp, Lizzie climbs the ladder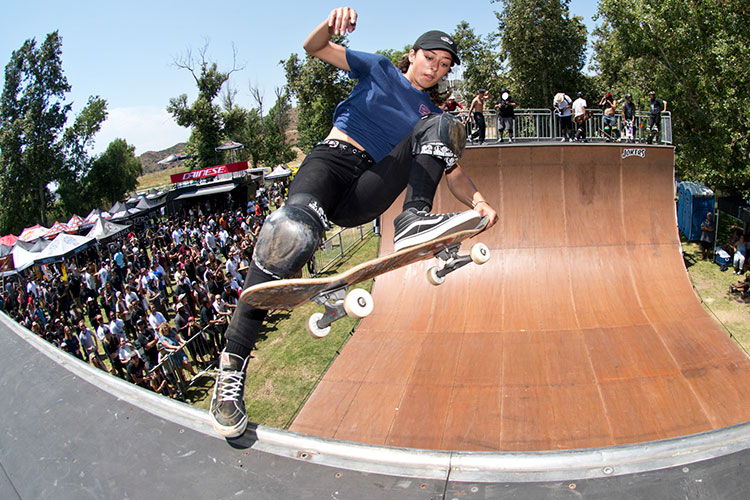 Proper sweep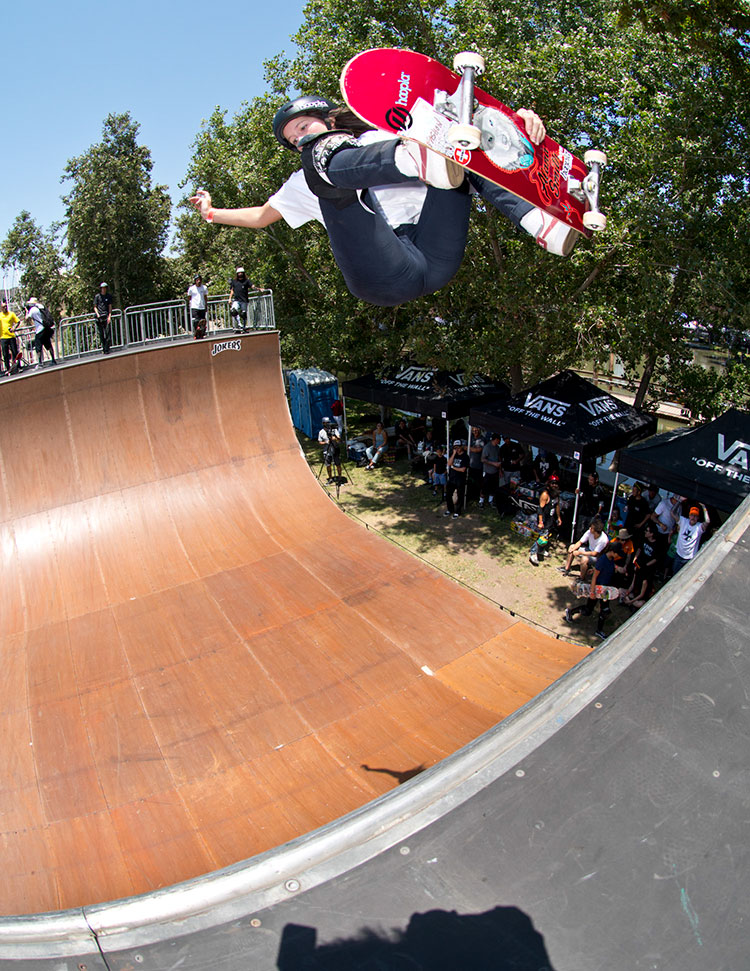 Nicole Hause sends a frontside air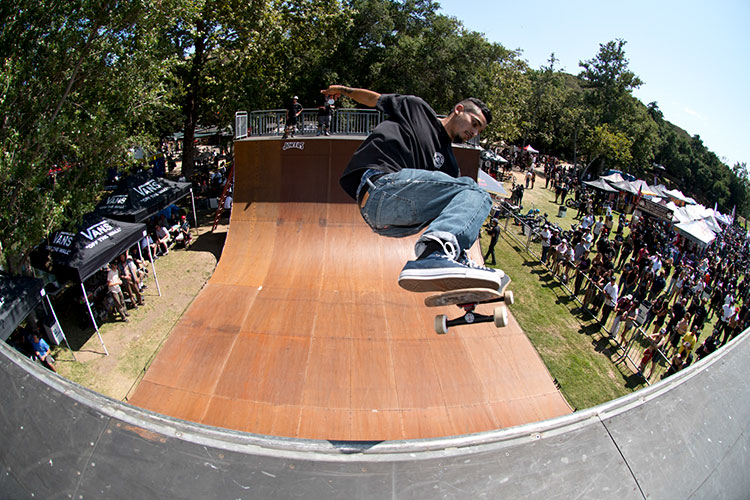 Oscar Navarro lien to tail on a borrowed board. Oscar rode his motorcycle from San Pedro so his board was still en route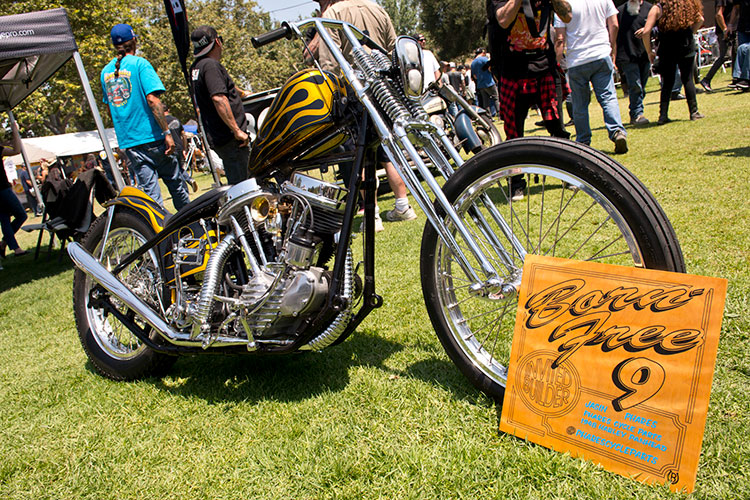 Then back to the bikes and while checking out this '48 Panhead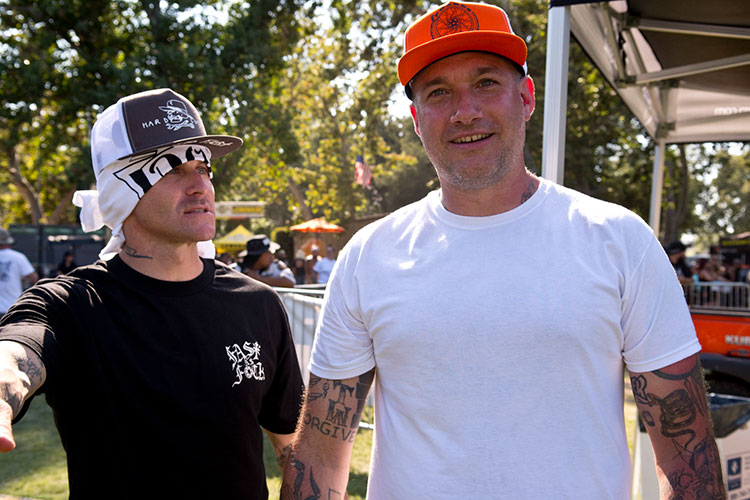 A couple familiar faces come walking up, Jason Jessee and Jasin Phares. For those who don't know, Phares was the Spitfire team manager a while back and was just recently featured in the June '17 issue of Thrasher, 20 years of Burnout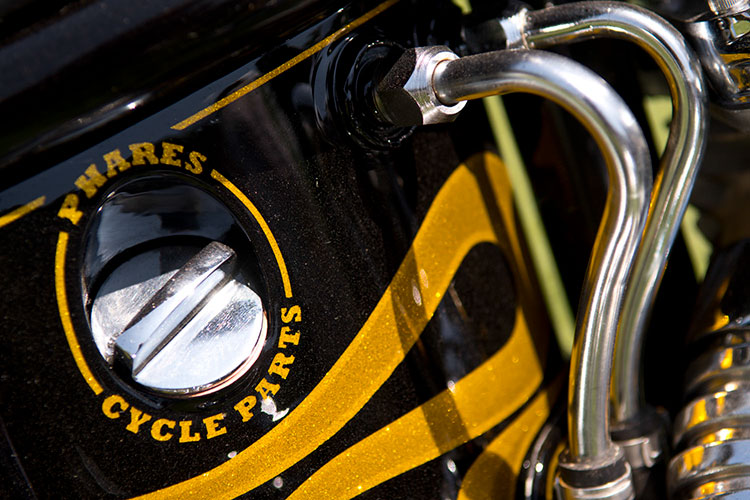 He also does custom motorcycle part fabrication and is one of the 30 invited builders for Born Free 9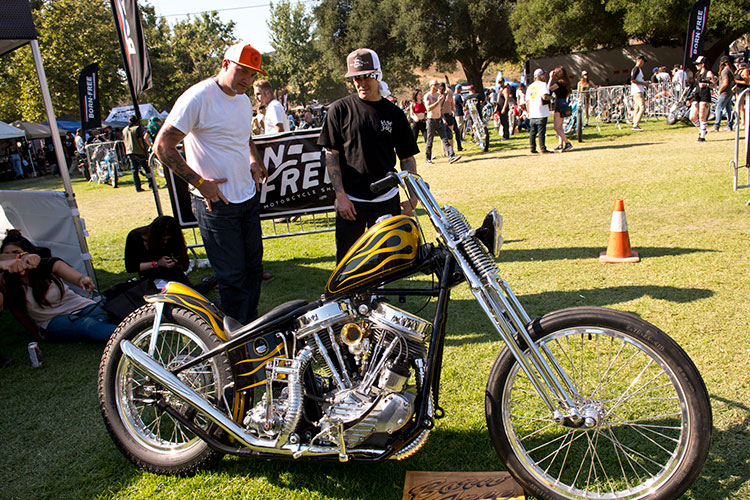 Jasin and Jason admiring the bike Jasin built for the show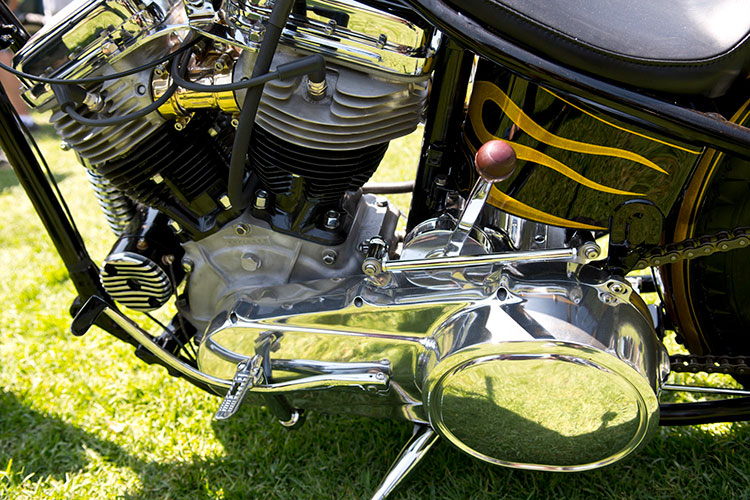 Jasin's bikes are typically chopped down to the bare minimum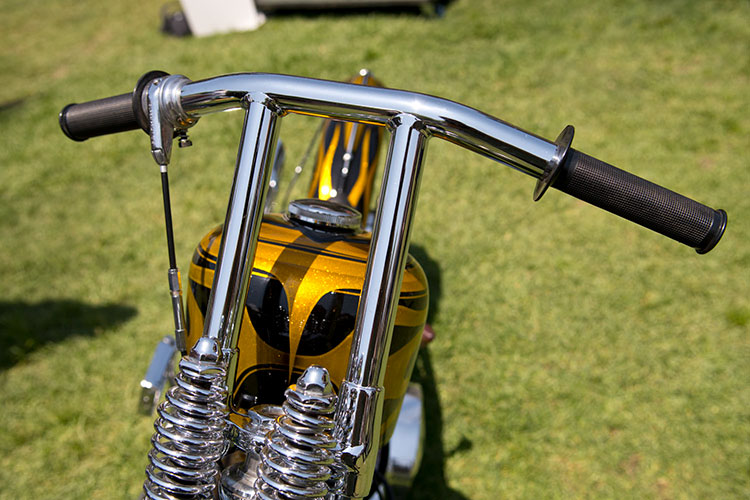 No hand brakes or hand clutch so that means in a panic you can't put your feet down, gotta keep one on the brake and one on the clutch. To quote Jasin, "If you think you're gonna wreck, you might as well just twist the throttle and get it over with."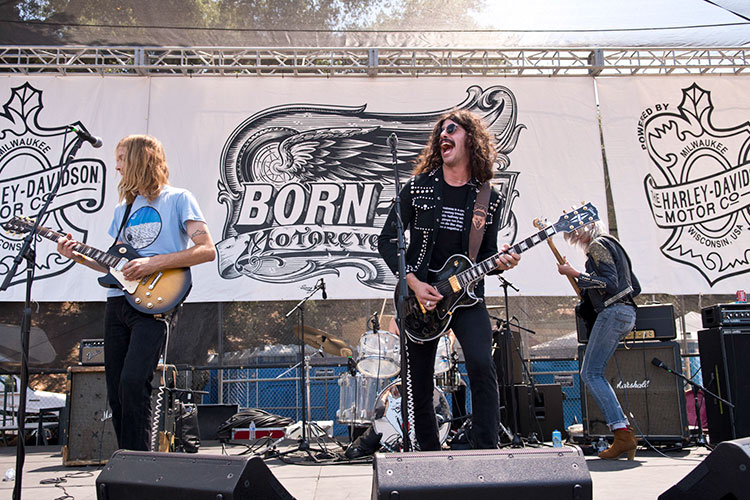 Up next, The Shrine is playing on the main stage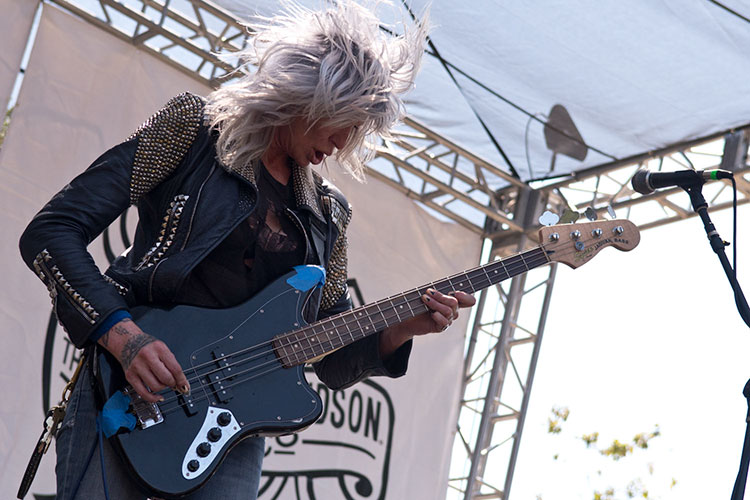 With the legendary Corey Parks on bass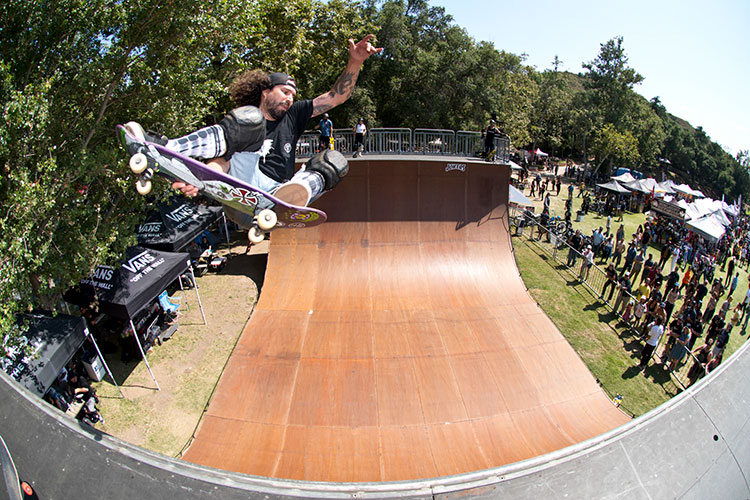 Back on the vert ramp Al Partanen reels in a stalefish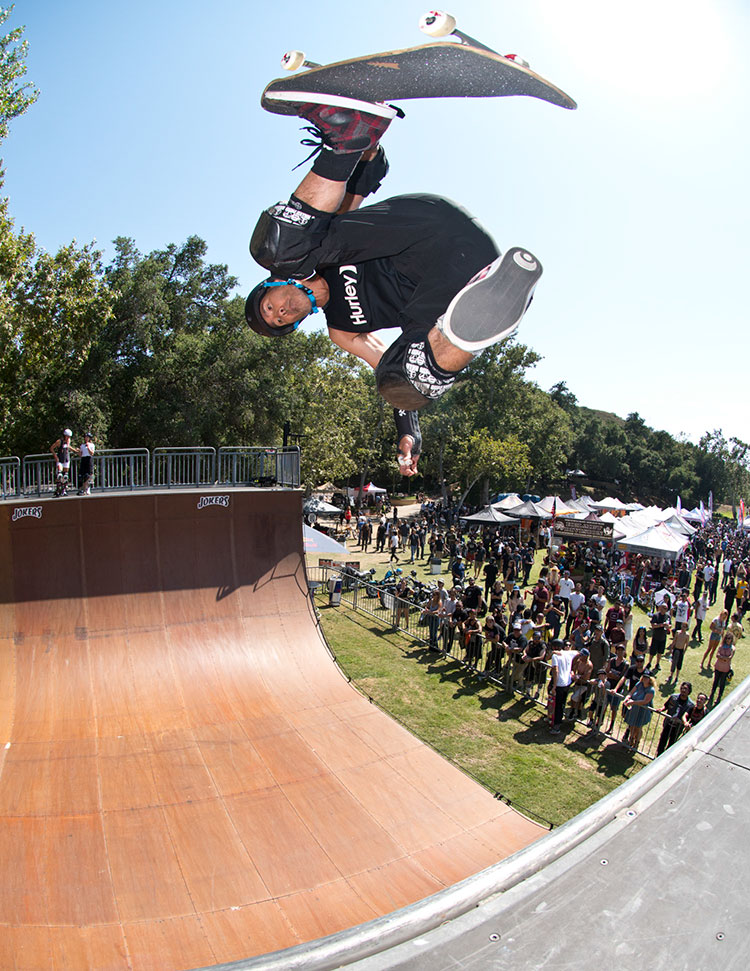 Lester Kasai, fastplant for the masses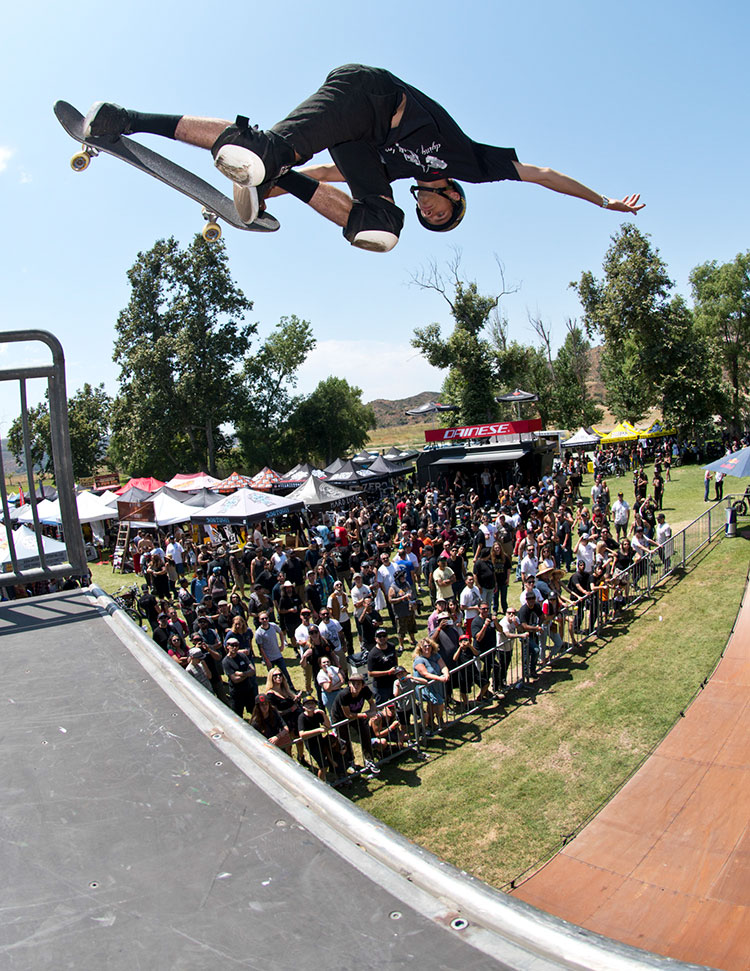 Jimmy Wilkins was using the entire ramp, backside air close to the edge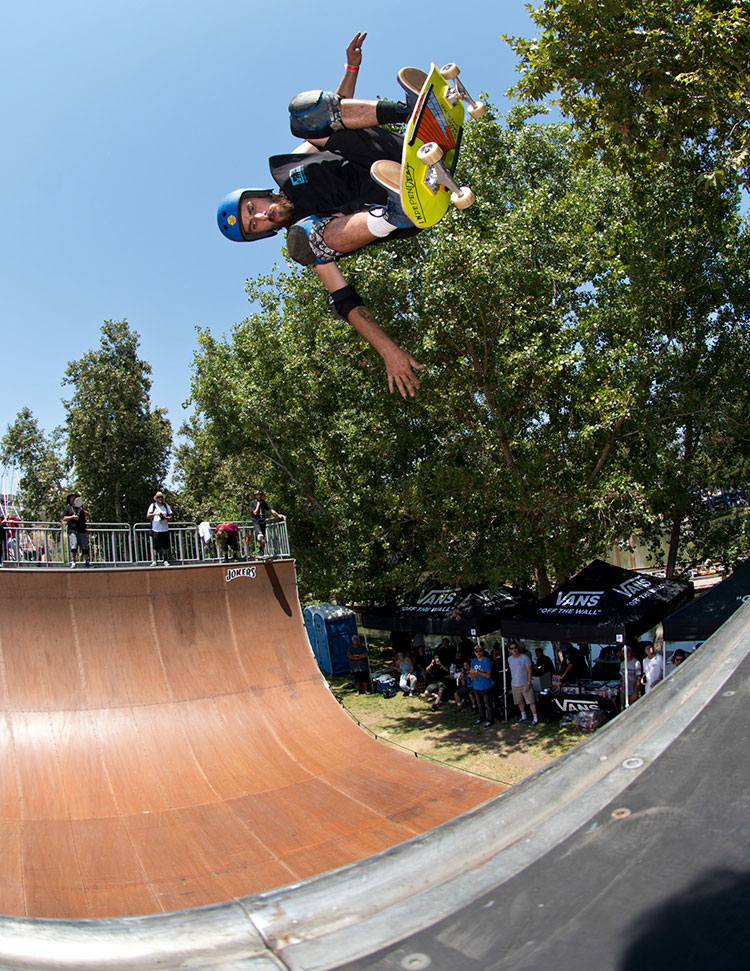 Auby Taylor popped one of the biggest fakie ollies I've ever seen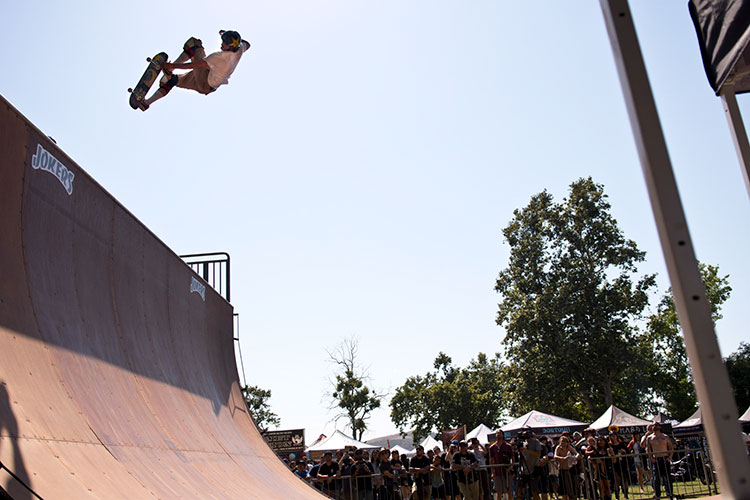 Bucky Lasek arrived with only an hour left and this lien air came as the announcement to "Start heading to your bikes. It's time to go," was coming through the loudspeaker
2/03/2023

The music of Beirut has been featured in many skate vids over the years, most notably in Mark Suciu's "Verso" masterpiece. Mark caught up with Zach Condon, the man behind the band, in this exclusive interview.