Cherry Park: A New Beginning
7/12/2015

For those who were unaware, Cherry Park was built DIY by the Local skaters of Long Beach. However was also considered a temporary structure by the city and could be removed at any time. That was until Geoff Rowley and Mike Donelon of the ASK foundation stepped up and made some moves to establish it as a permanent structure. With some financial help from Vans and Zumiez they were able to do some remodeling and permitting in order to gain the city's full approval. Thanks to them Cherry Park will remain an "unbranded" and free skatepark for years to come.
—Joe Hammeke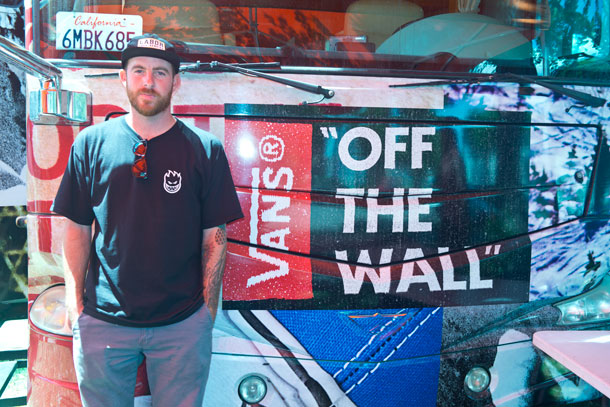 Johnny Layton and his new office. The Vans RV

Cherry Park overview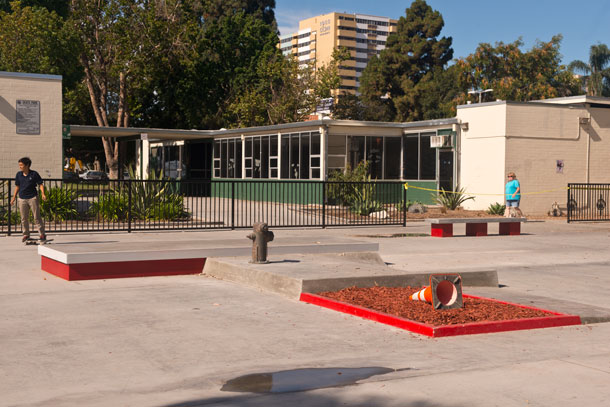 The new centerpiece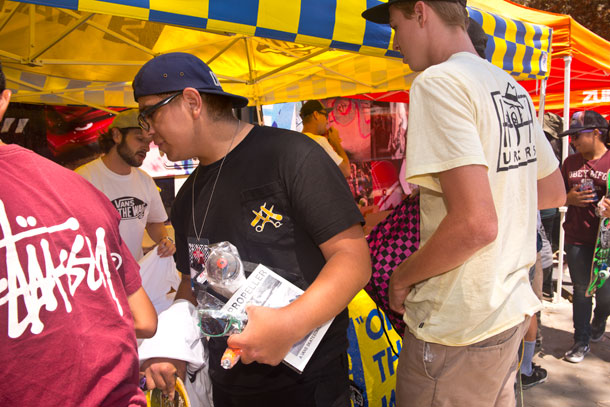 Tables of Vans promo to grab. Including Propeller on DVD.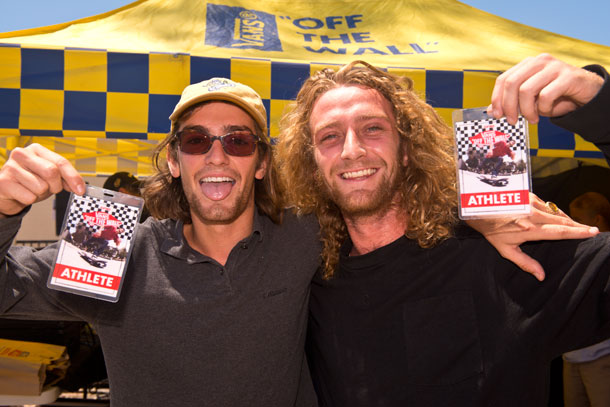 Andrew and Daniel Lutheran. Athletes, not just Bohemians.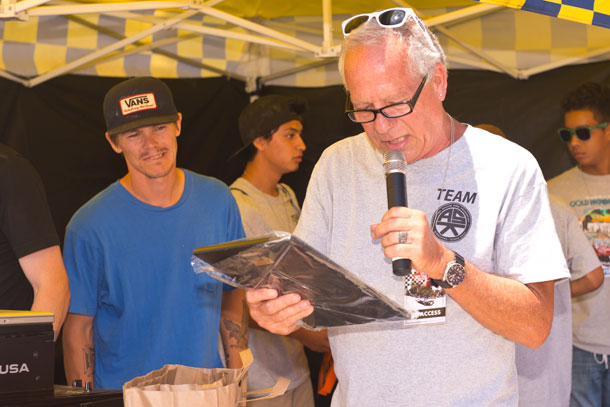 Mike Donelon was on the microphone throughout the day.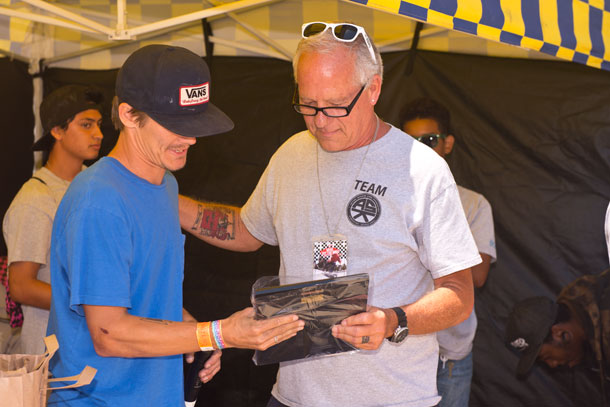 Here he presents Geoff Rowley with and award thanking him for his dedication to the local youth of Long Beach.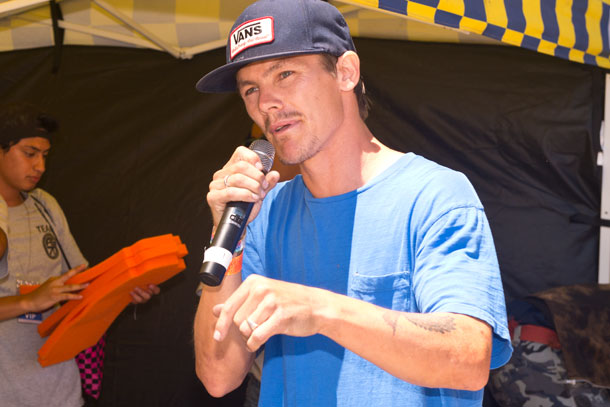 "This is your skatepark"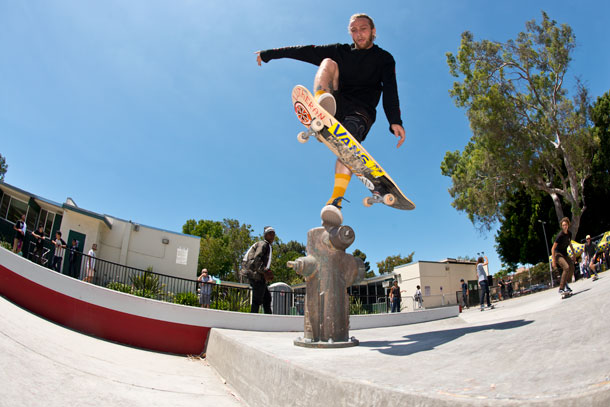 Dan Lu starts it off with a footplant on the bump to hydrant.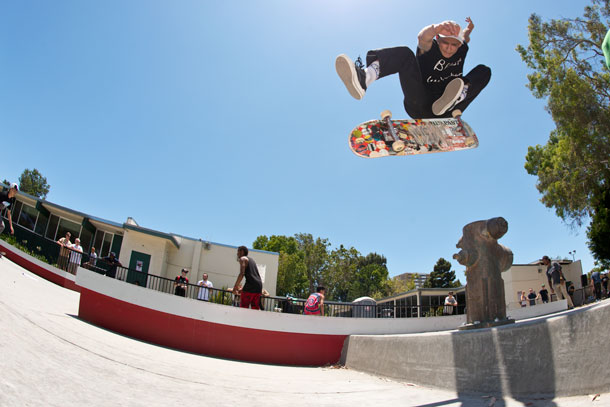 Local with a boned out heelflip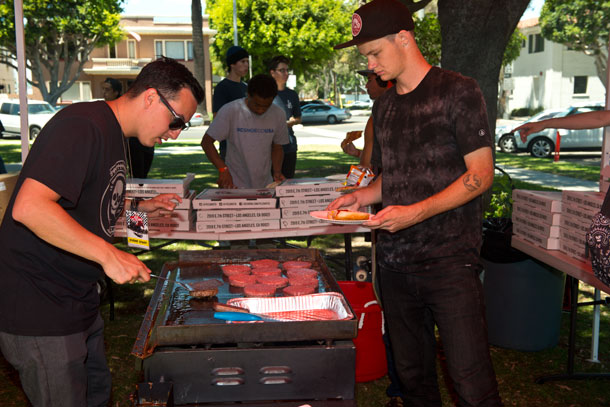 It's not a Vans' event without burgers on the grill.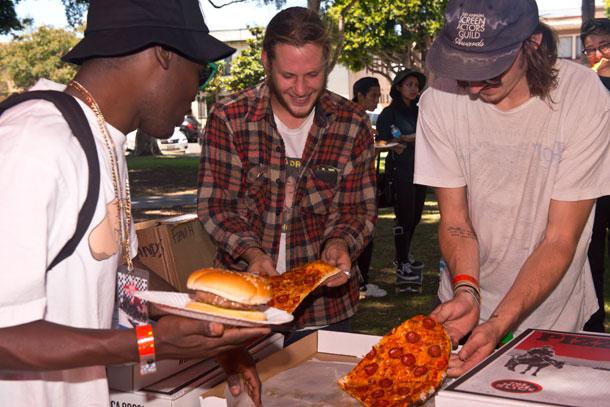 Or Pizza from Pizzanista. Jon Dickson gets a good one.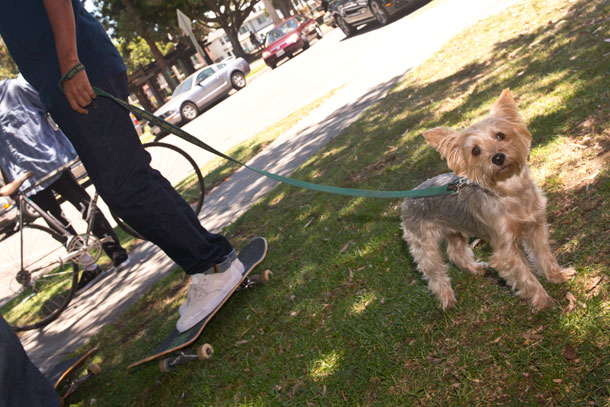 Dustin Dollin is on tour but his dog made it.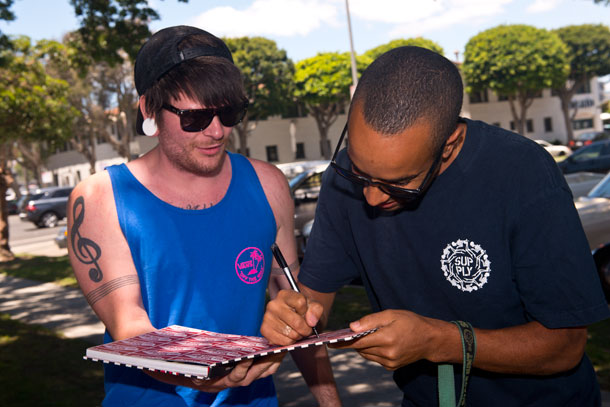 Chima Ferguson signing autographs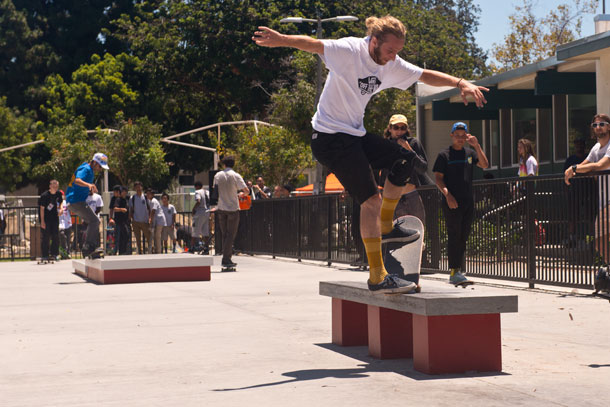 Back to the skating. Dan Lu nosegrinds some fresh marble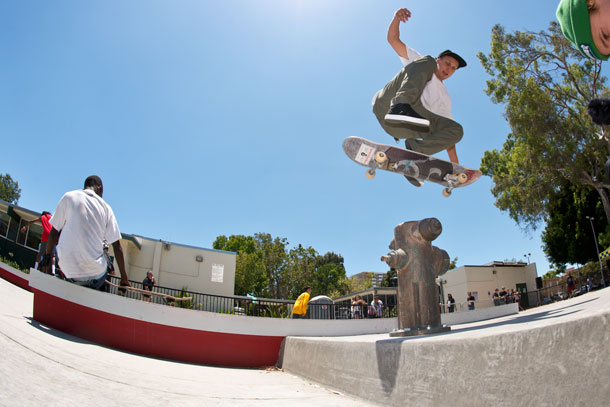 Recent transplant Frankie Heck bigspins over the hydrant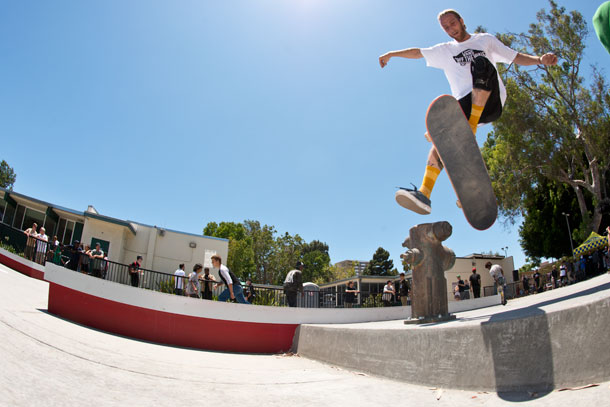 Dan Lu comes back with a tre flip footplant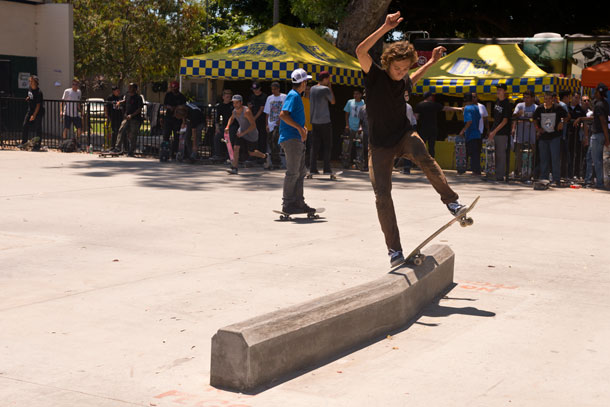 Reese Salken noseblunts the curved parking curb ledge.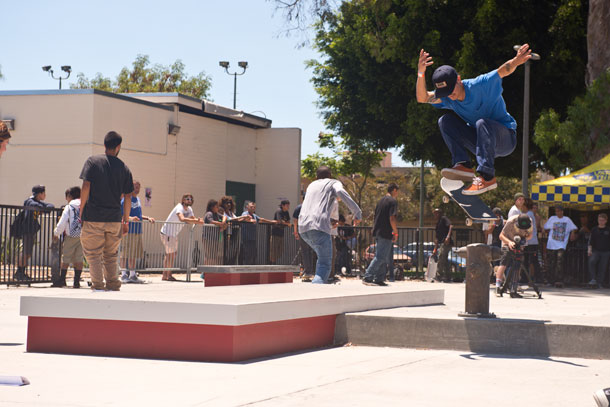 And Geoff Rowley pop shoves the bump to hydrant.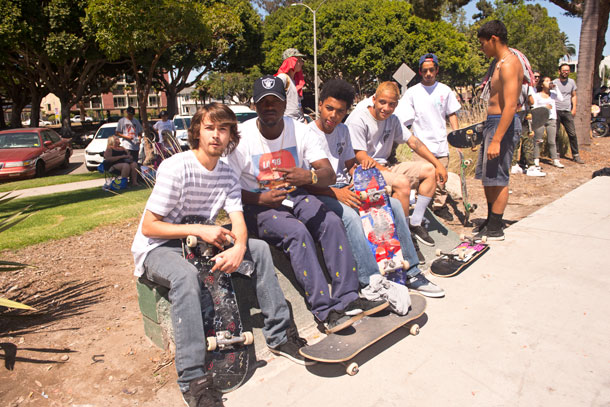 The locals were there to hold it down.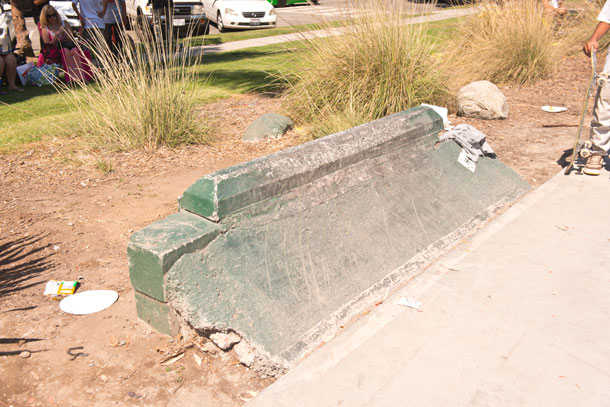 On what was left of the old park....
10/19/2021

Chima keeps sailin' in Vans' Nice to See You video, Santa Cruz's Bae video, Former's Audible Refuge video and more in today's episode of Skateline.