Zine Thing Challenge: Release Party And Award Ceremony
2/11/2019
Thrasher recently sponsored the Zine Thing Challenge in Seattle, which had ten teams going head to head to make the best zine they could in only two short weeks using two disposable cameras. The results were radical and the release party—which filled Bar Sue wall-to-wall with skate fiends—was equally so. Attendees were treated to a slideshow of the ten entries, there was a physical zine release every ten minutes and all of the zines were also compiled into a book. The crowd chose the overall winner—who received a hefty cash prize from Seattle's own 35th North skateshop—but Thrasher gave out plenty of other awards. Check out the winners along with photos from the release party—and don't forget to buy the book! —Tobias Coughlin-Bogue


Photos by Taylor Ballard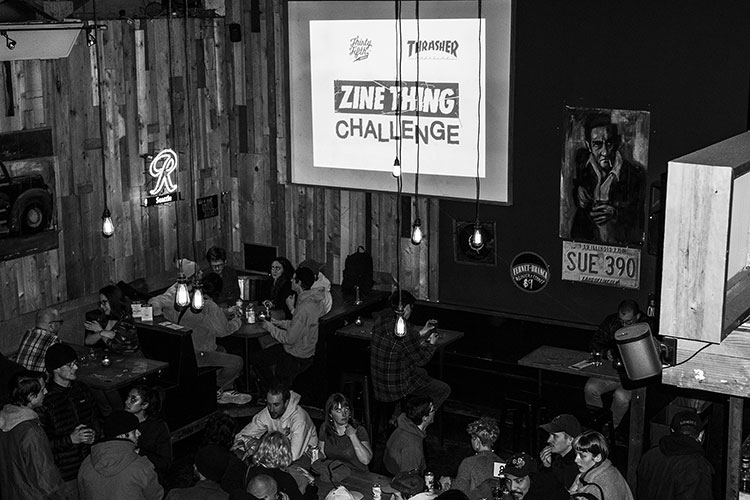 Early arrivers claiming their seats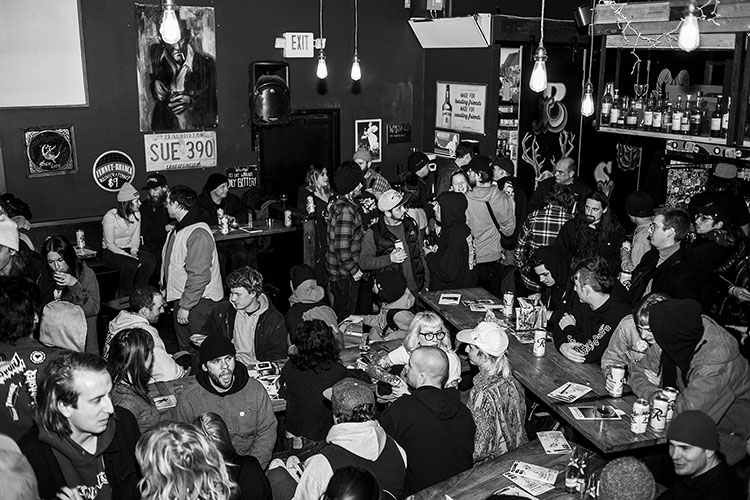 Wall-to-wall skateboarders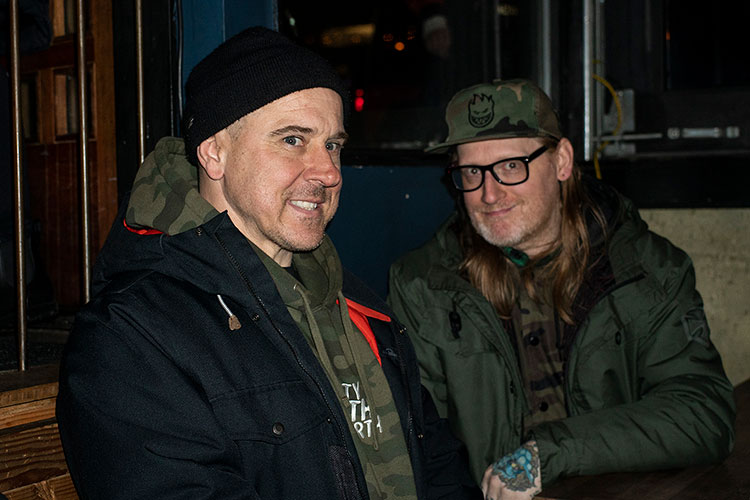 Marshall "Stacks" from the Golden Garbage team and Adrian from Pressure Cracks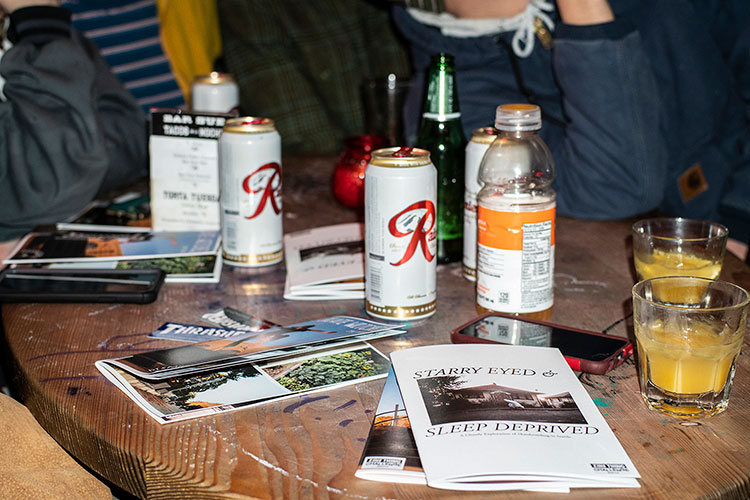 Zines 'n' beer—what more do you need?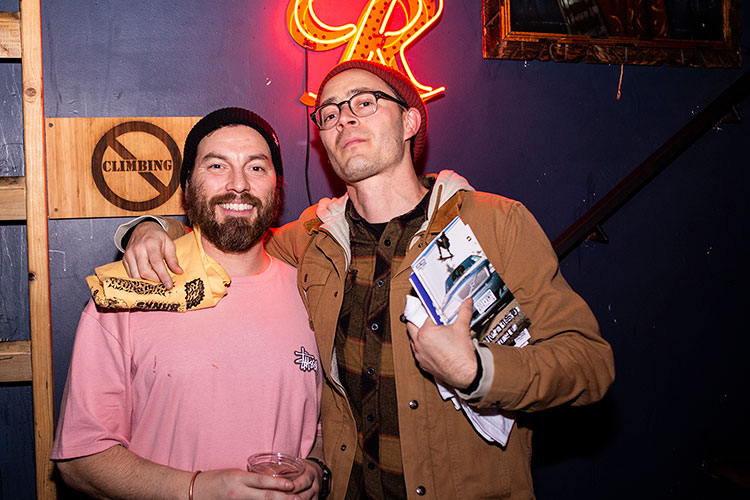 Legends in the flesh: Psycho Mike and Sasha Barr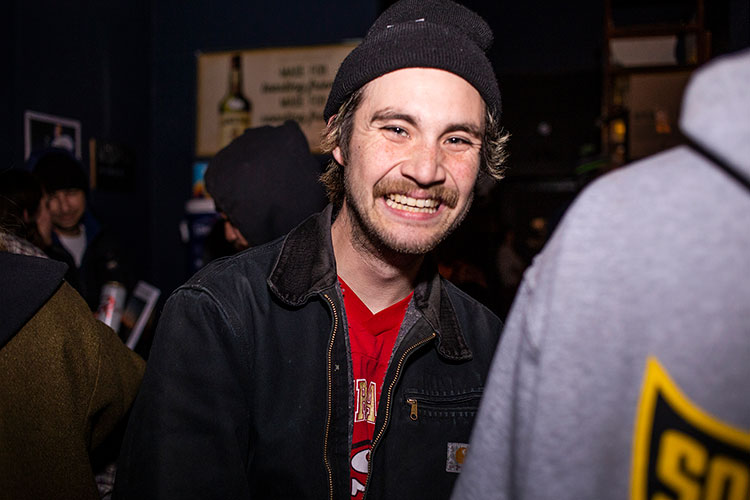 The Vizine crew was in the house celebrating their Favorite Front award. That's the best cover in case you don't know the slang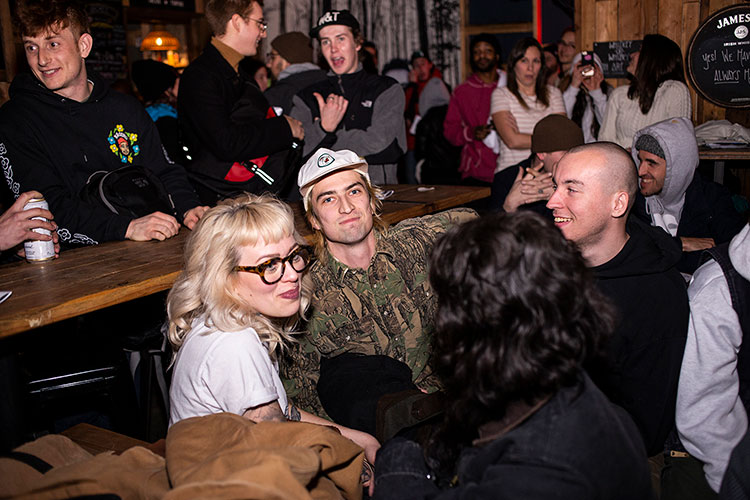 Logan Devlin and the Swedish Metal crew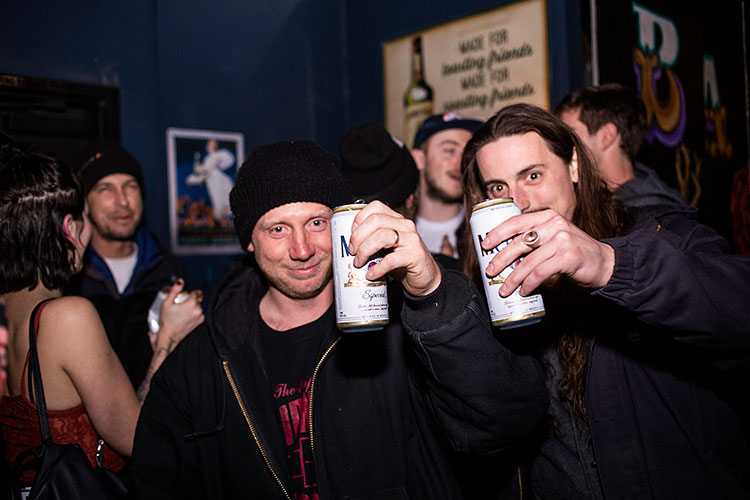 Kyle Minahan taking the night off from running Black Market and Skateism editor Tobias Coughlin-Bogue, celebrating in style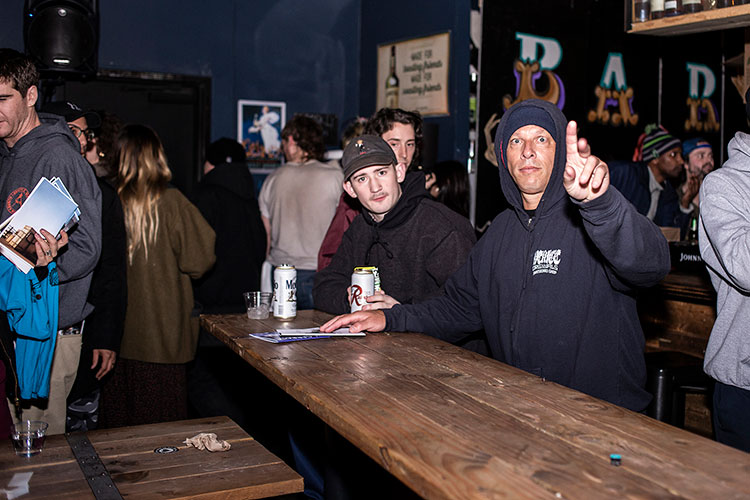 Straight from 93' Till Infinity, Tom Peha, the mythical man who skated the Kingdome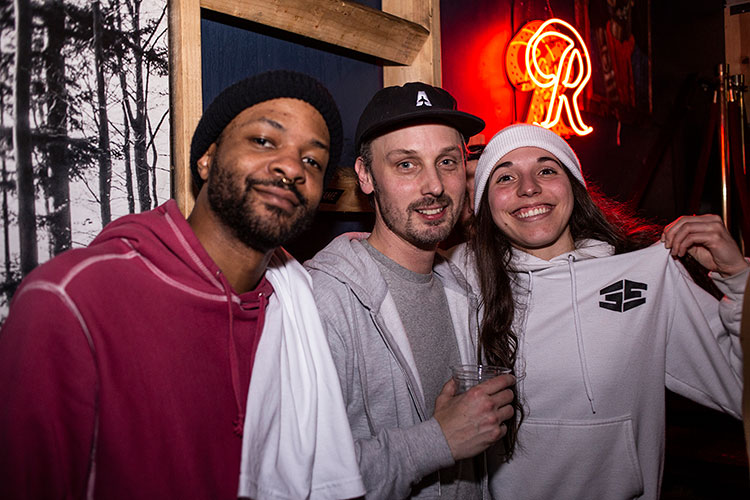 Arel Watson, Clara Ferre and Tony from 35th North showing some shop pride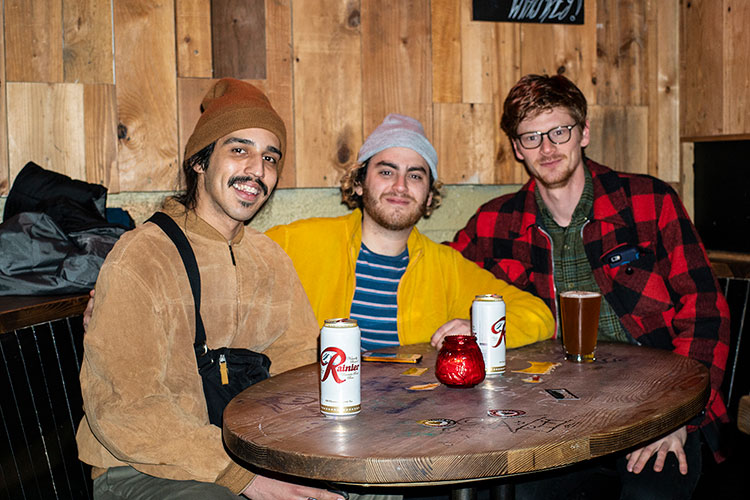 Cens.us crew lookin' stylish, drinkin' local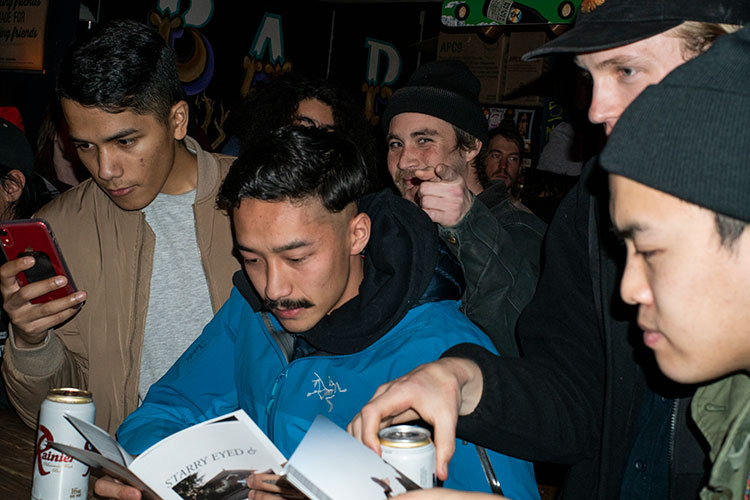 Attendees were given one zine every ten minutes. Starry Eyed & Sleep Deprived was up first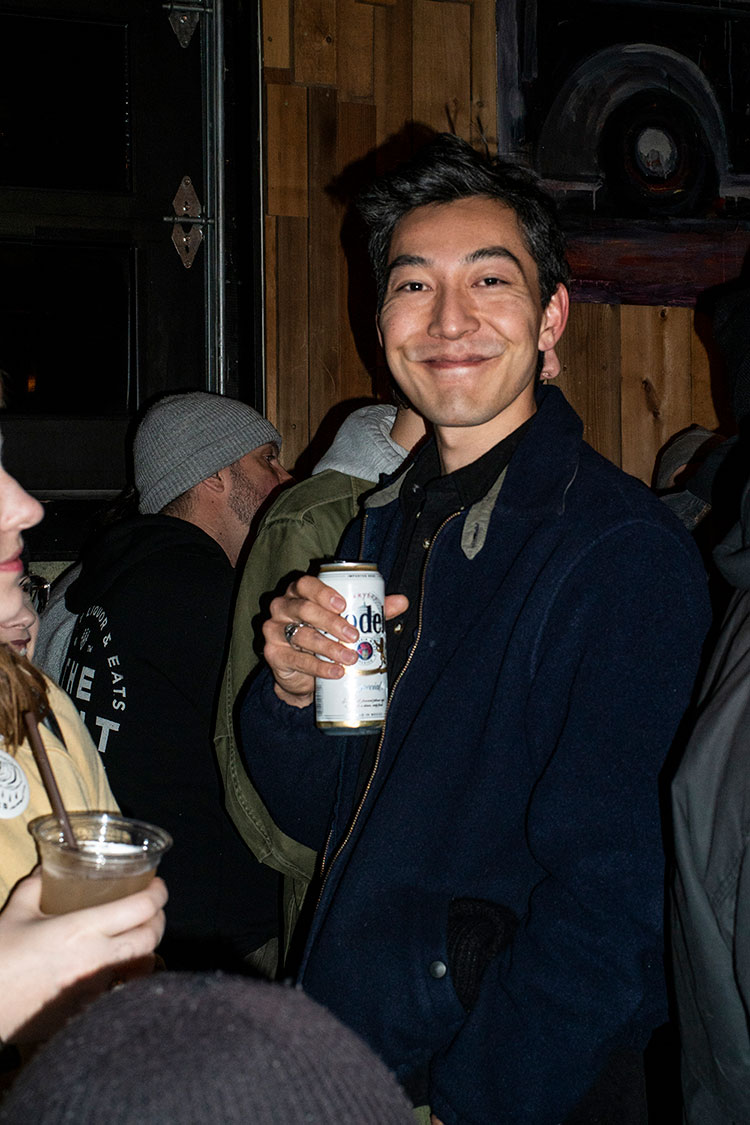 While he may be Sleep Deprived, Dane Ichimura is still all smiles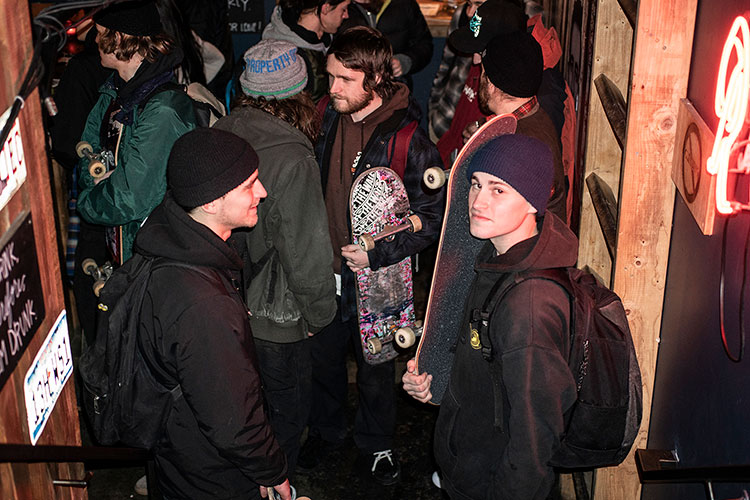 None of that "check your board at the door" bullshit. God bless Bar Sue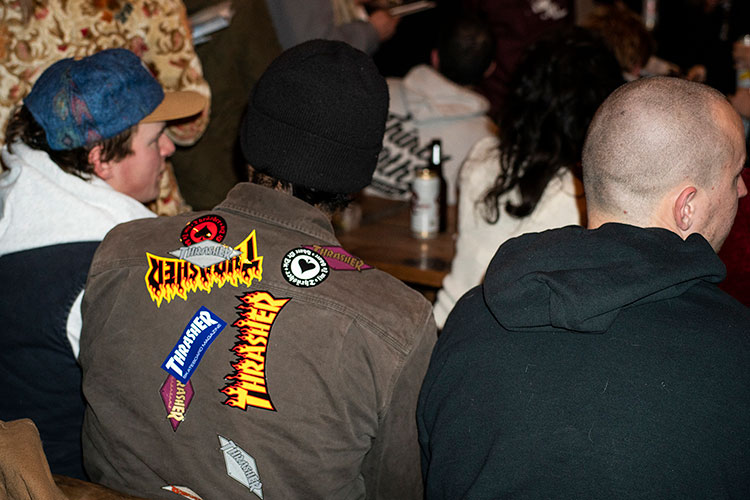 Big thanks to Thrasher for having our back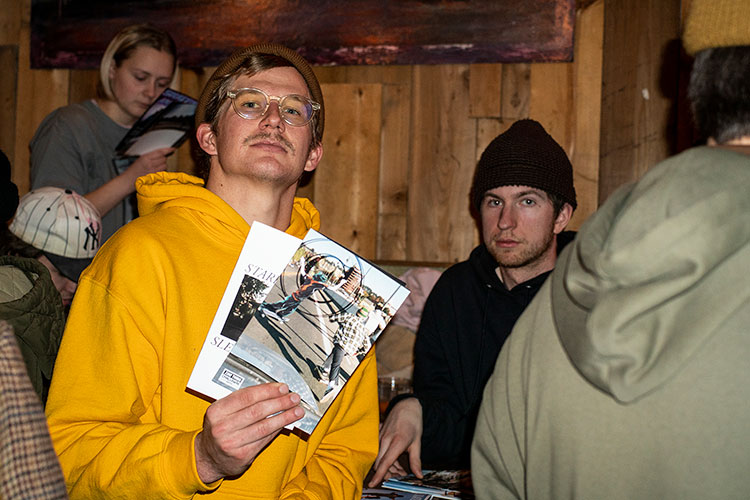 The Internet sensation known as @rollersurfer repping Cens.us and SE&SD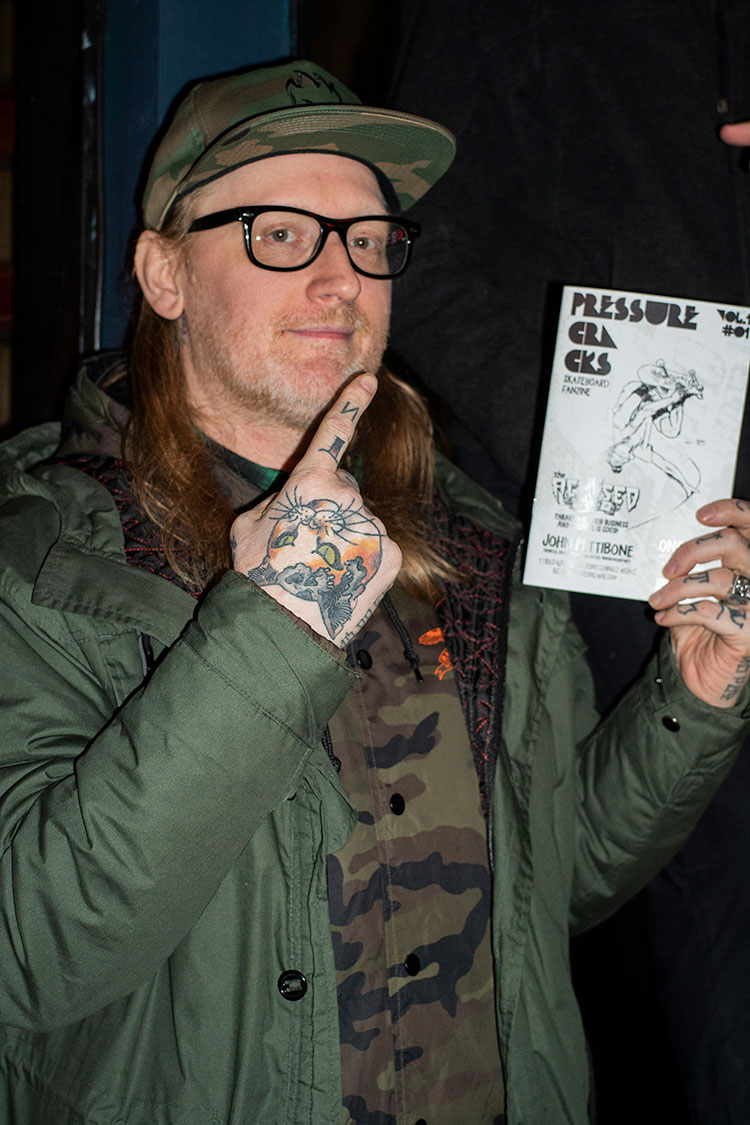 Mr. Adrian Way showing off a copy of his zine, Pressure Cracks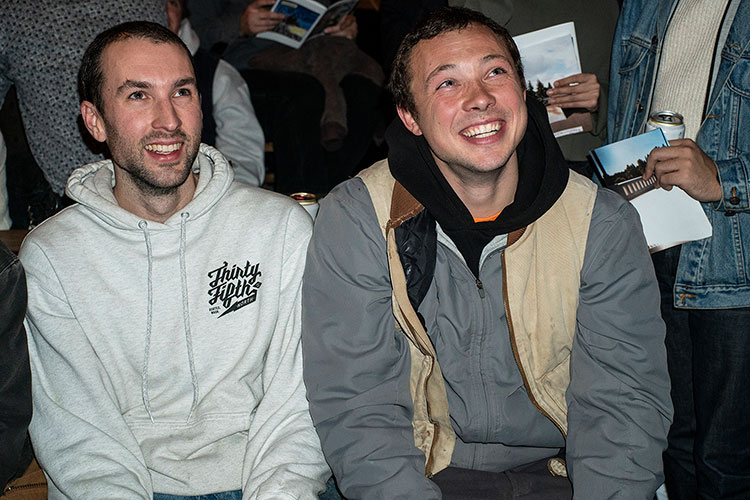 Life's good on the Dope Planet. Sam Cole and Max Holbein were happy as clams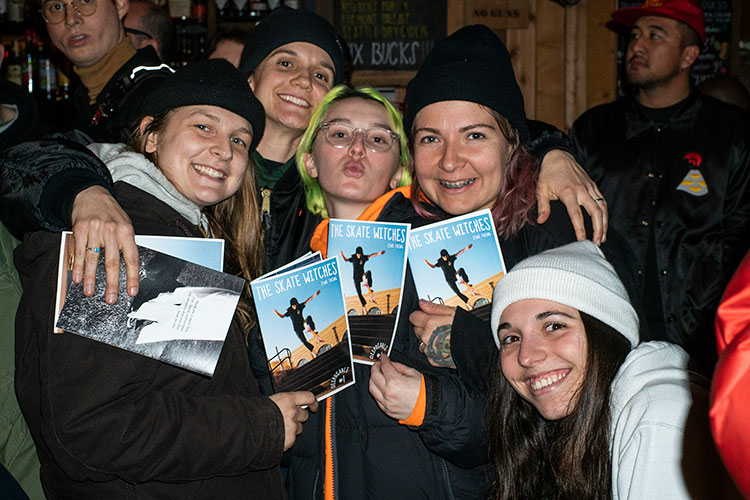 The Skate Witches showed up and it was magical—so was their zine, which took home the No Filler award!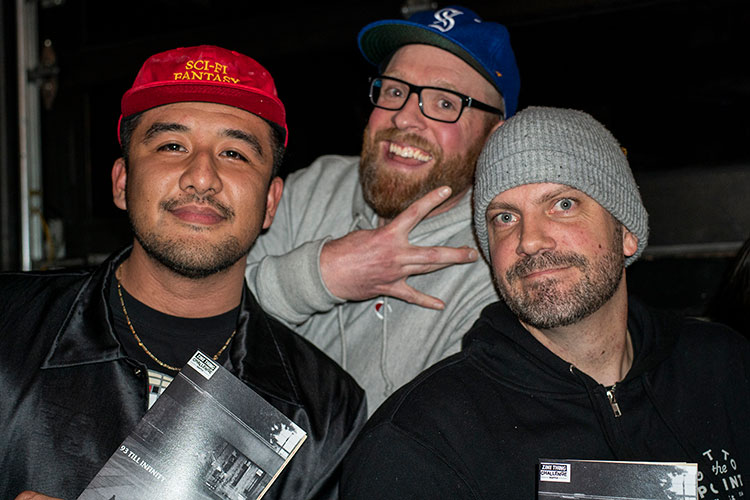 '93 Till Infinity vibes: Nikko, Todd and Eric representin'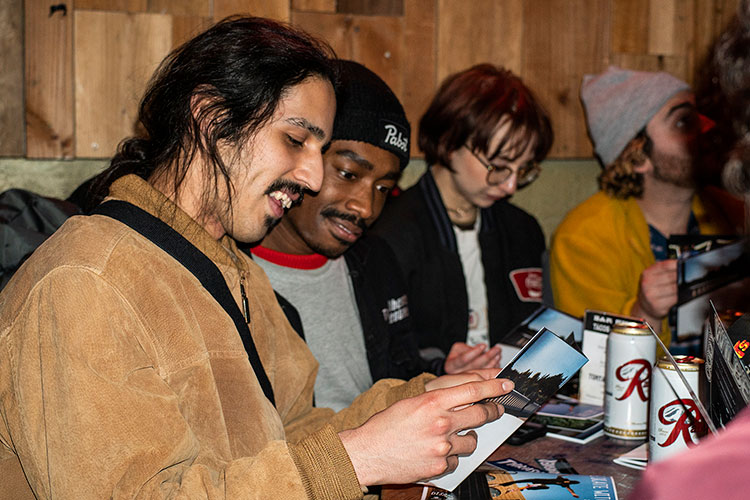 Leo took home Thrasher's Wisest Words award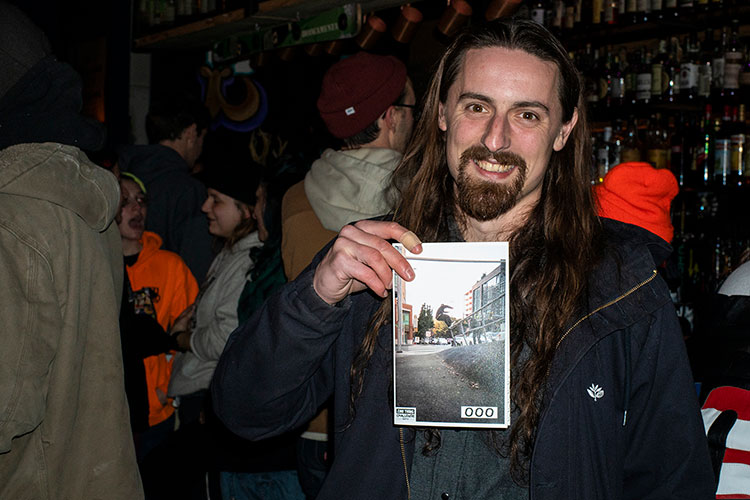 The zine's called Out of Office, but Tobias is always writing in bars. He wasn't bitter at all that his team won the Art School award as opposed to the Wisest Words nod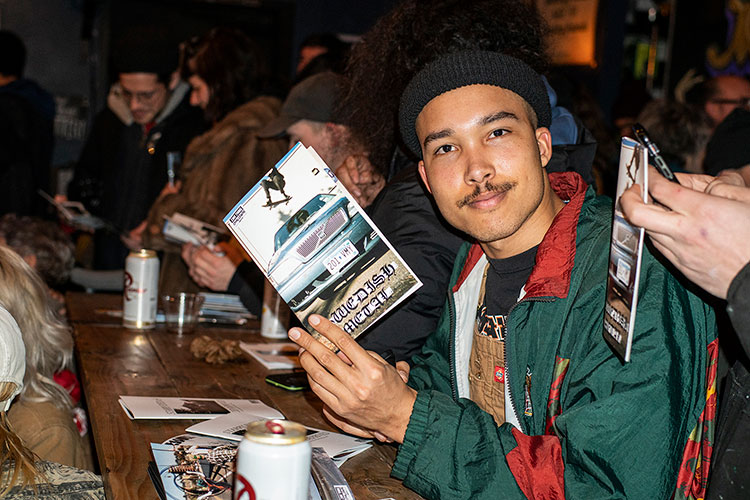 Believe it or not, people actually read the zines! Kwame pouring over Swedish Metal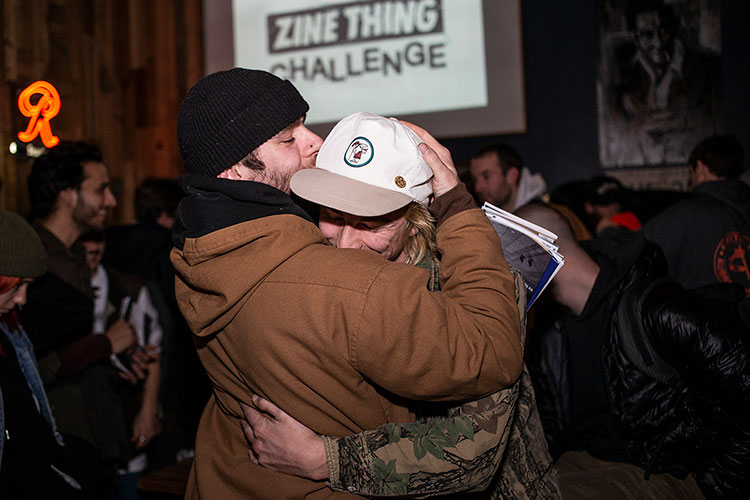 Logan was overcome with emotion after winning 35th North's Overall Scene award for Swedish Metal. Congrats to everybody who participated. You're all winners in our book! Hope to see you next year…


12/09/2021

Young buck Marcus Attwood Jr. makes a splash in Copenhagen with Branson Howard before Pizza's homies cap it off with powerful moves in Paris.